Dark sumptuous colours with a bold bright outcome for this styled wedding across the pond today. Set in Keystone South Dakota USA, it's full of creative florals, bold styling and a gothic vibe complete with a black wedding dress. Justin Straw Designs was the creator behind the shoot; he tells us all about the inspiration and details involved to make this alternative look for your wedding day…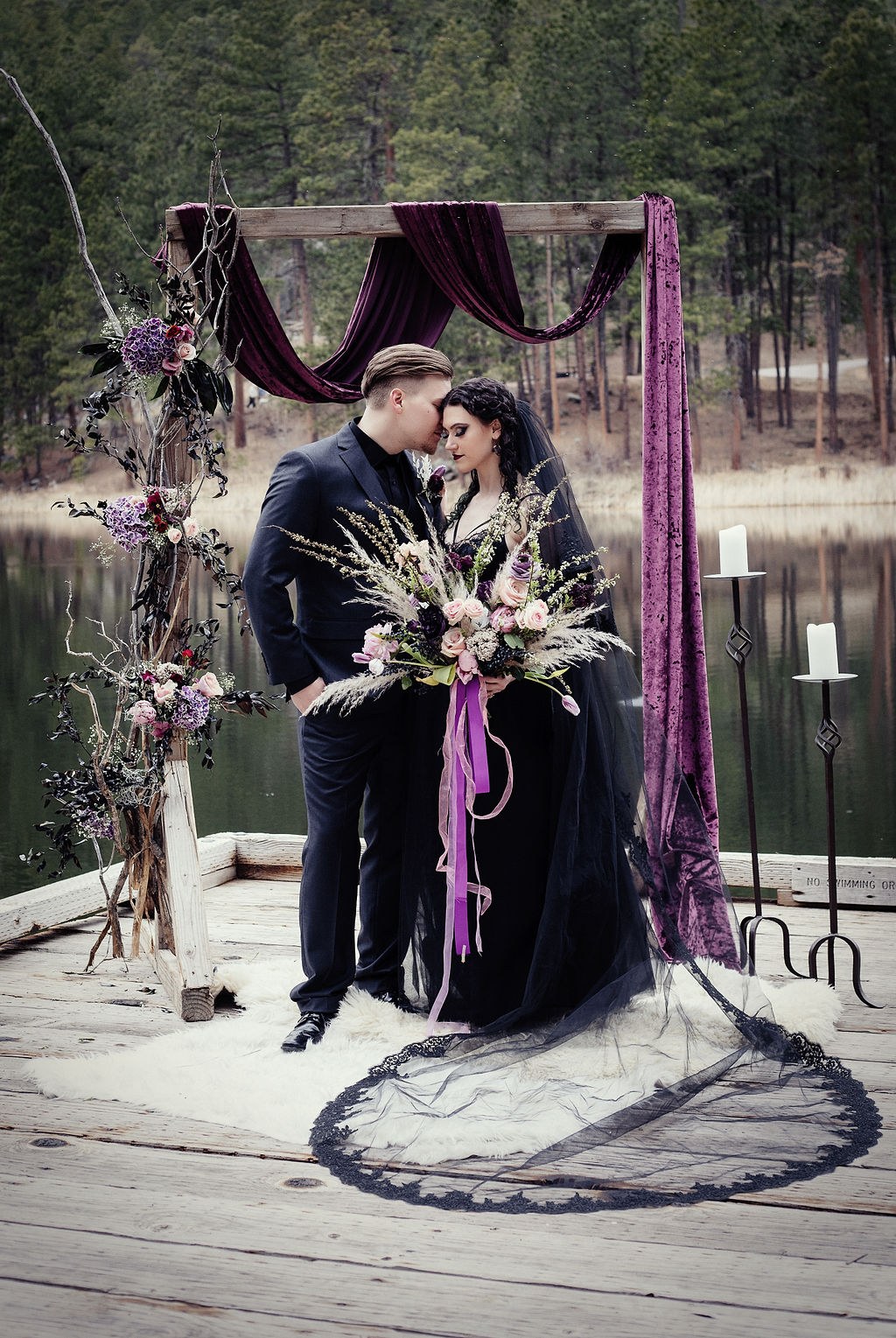 Inspiration
I want to show couples that you can have a darker aesthetic but you can still keep it beautiful and bright. To create this look for your own wedding it's all about the colours. Implementing a strong, dark and bold colour scheme throughout every aspect of your wedding will help you create a dark but bold beautiful and bright wedding. Using black against any bold vibrant colour will create this alternative look for your big day. Having a beautiful lakefront location nestled deep in the woods also helps, but magic can be created whether you have this or not!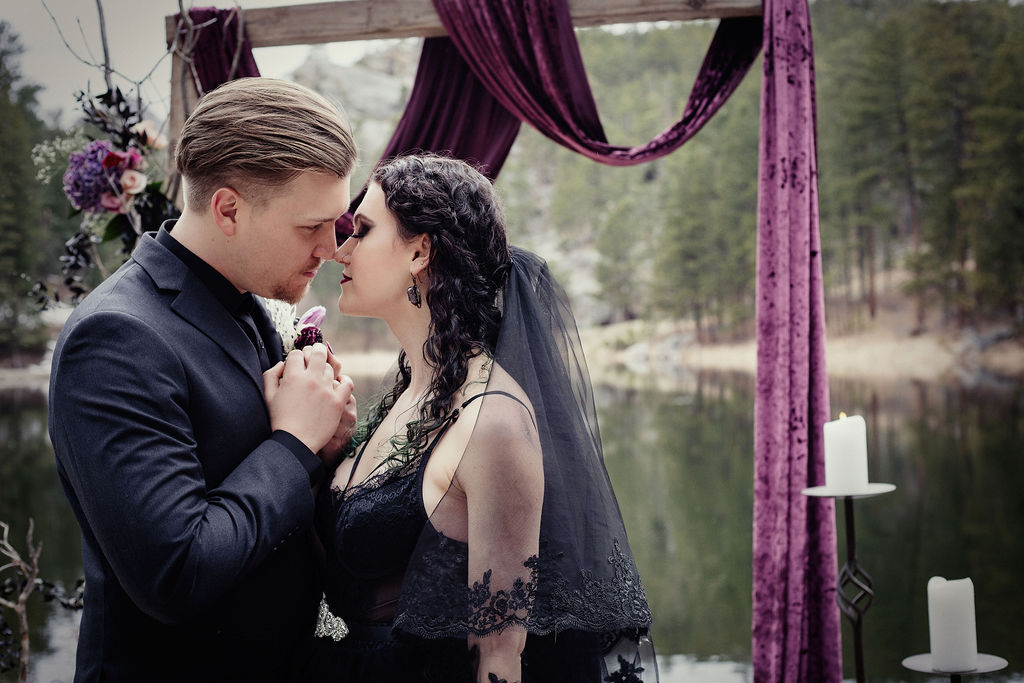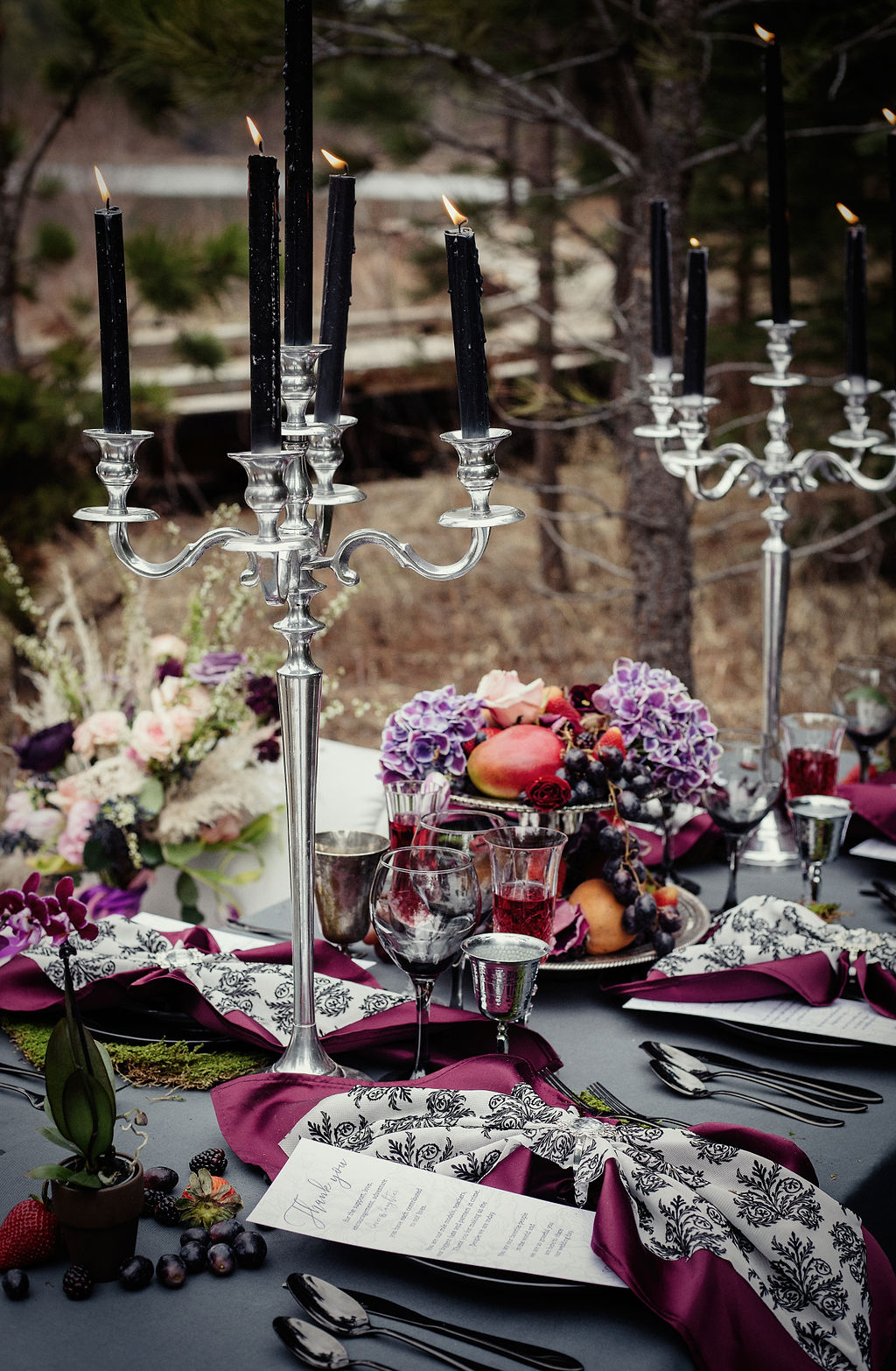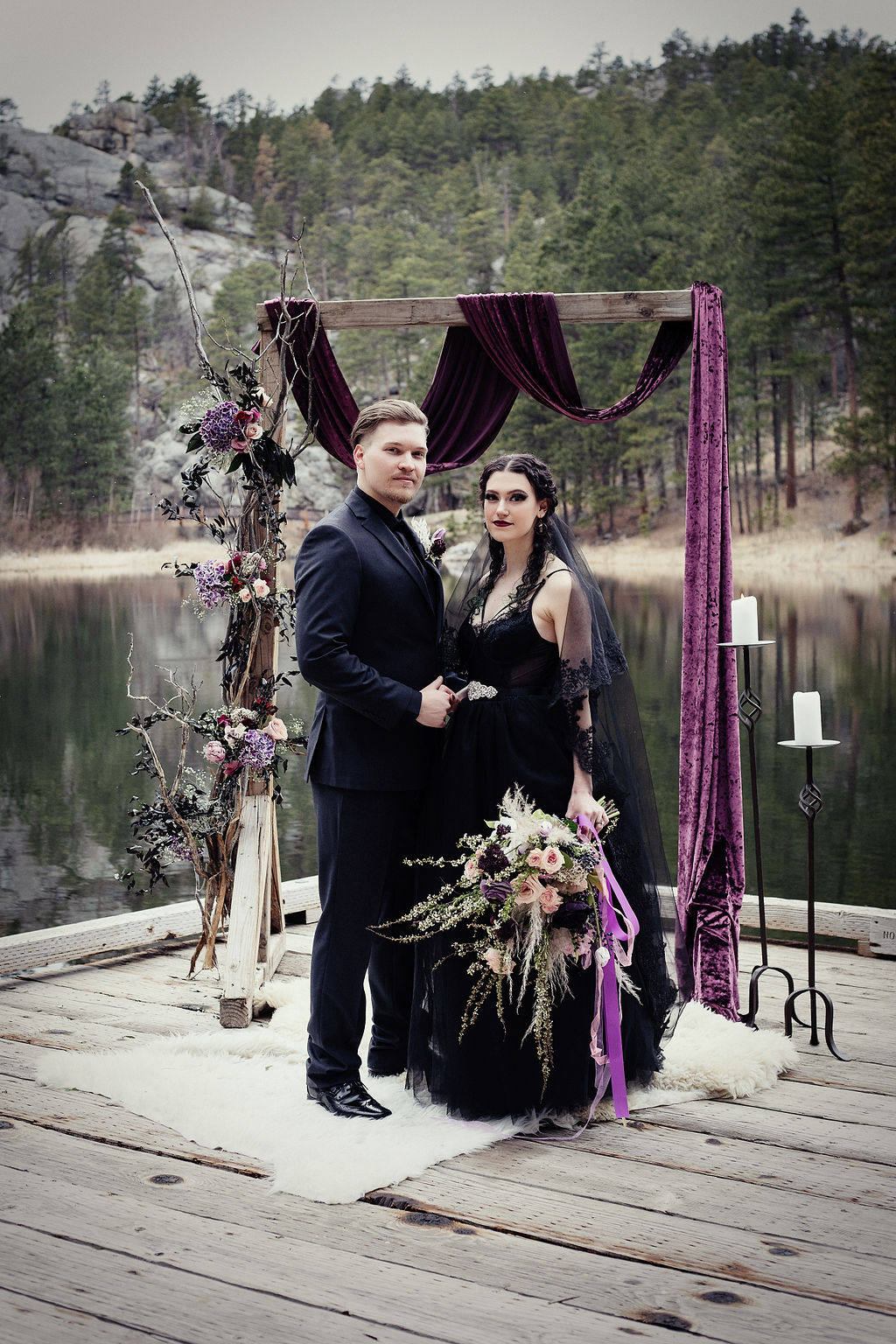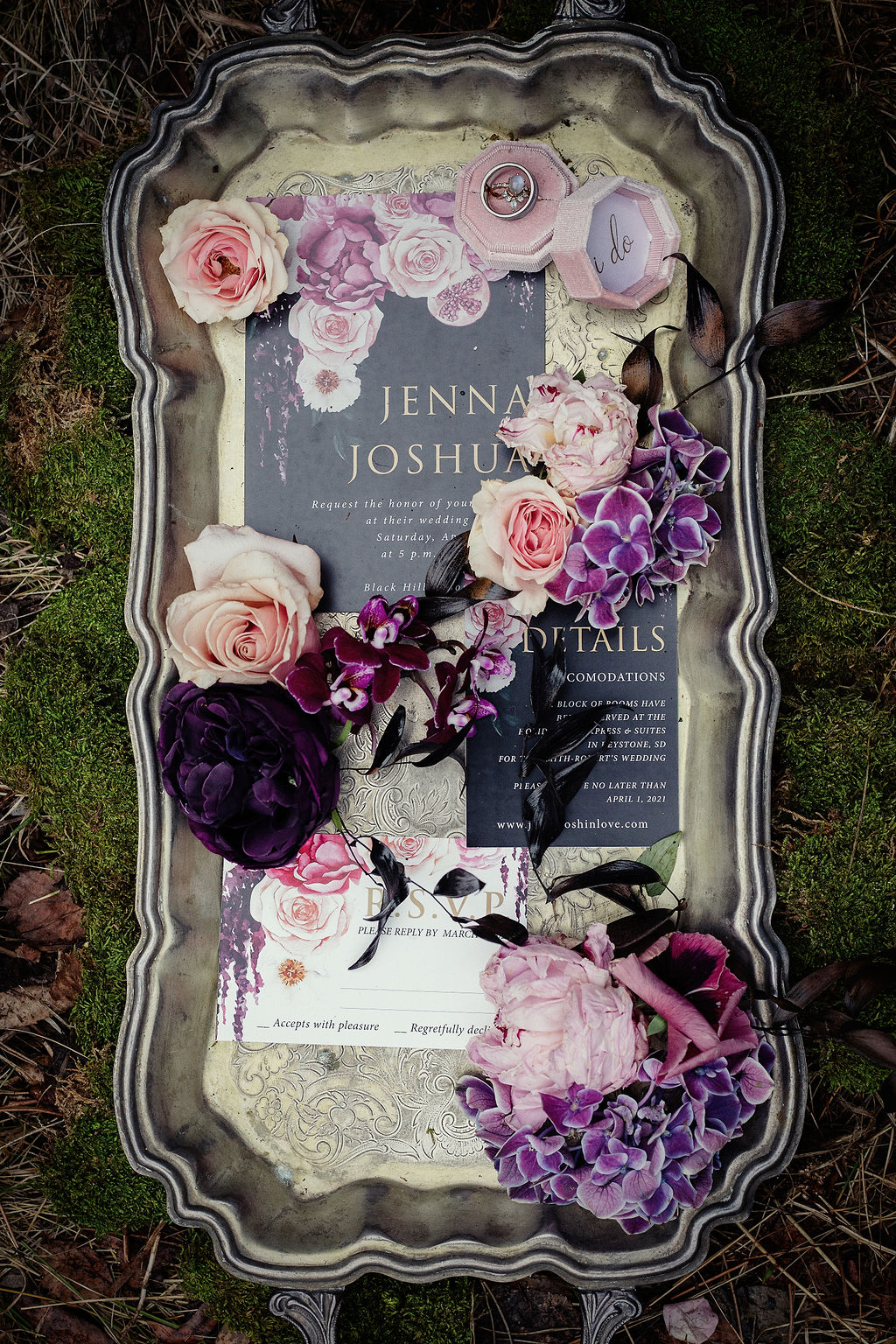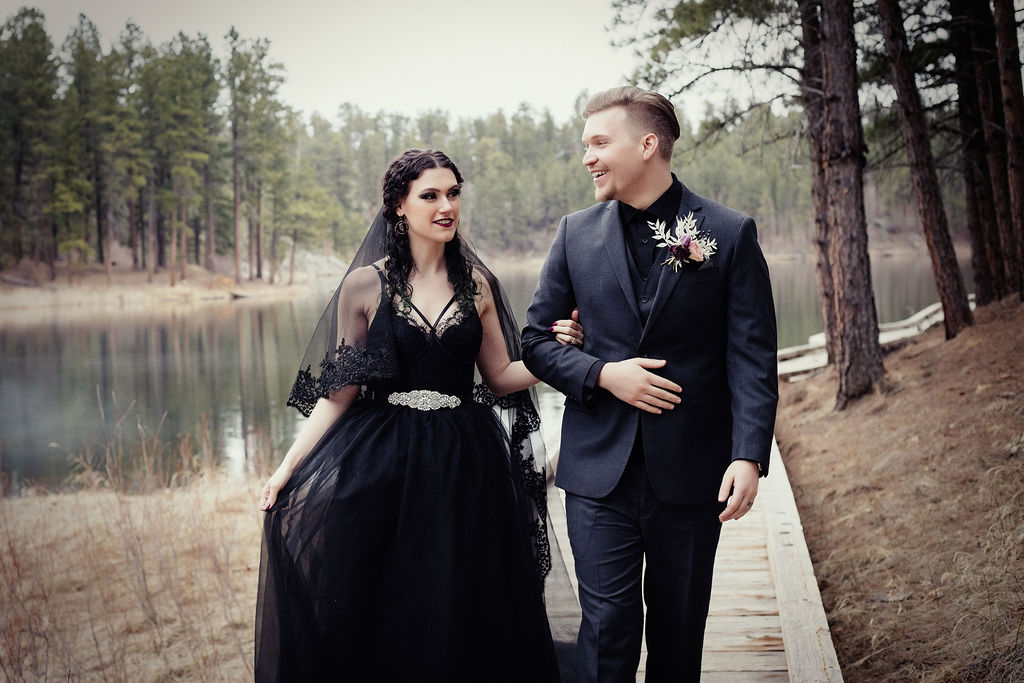 Styling
When it comes to the style I always want to keep it timeless. I want my couples to look at their wedding photos in ten years and feel that they are just as relevant as the day they got married. We choose classic elements such as fresh fruit mixed with floral and a more traditional three-tiered wedding cake with a beautiful modern take on frosting to achieve an ageless look. Capturing all the beautiful details of a couples day is something I love most about wedding photography. Being able to see the artistry and elegance of the decor, the love shared throughout the day with a stunning bride and handsome groom, and creating lasting memories to be treasured for generations to come is the best part of the job.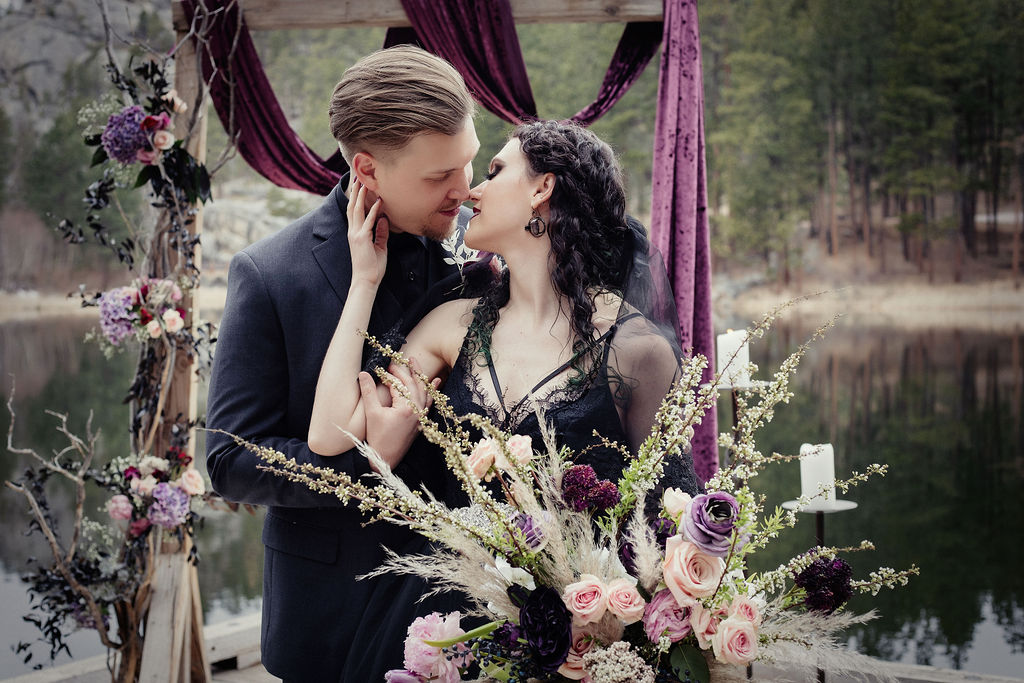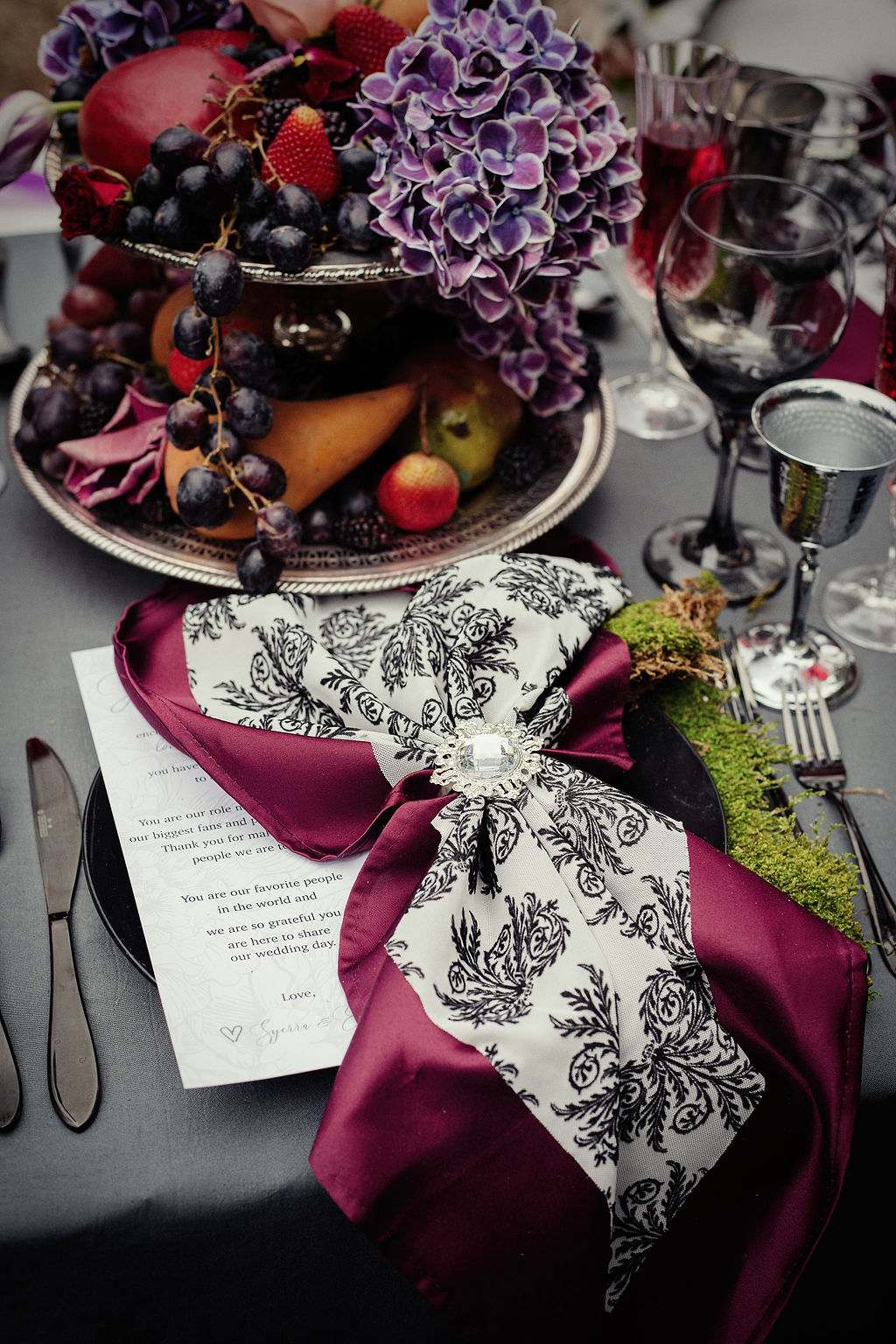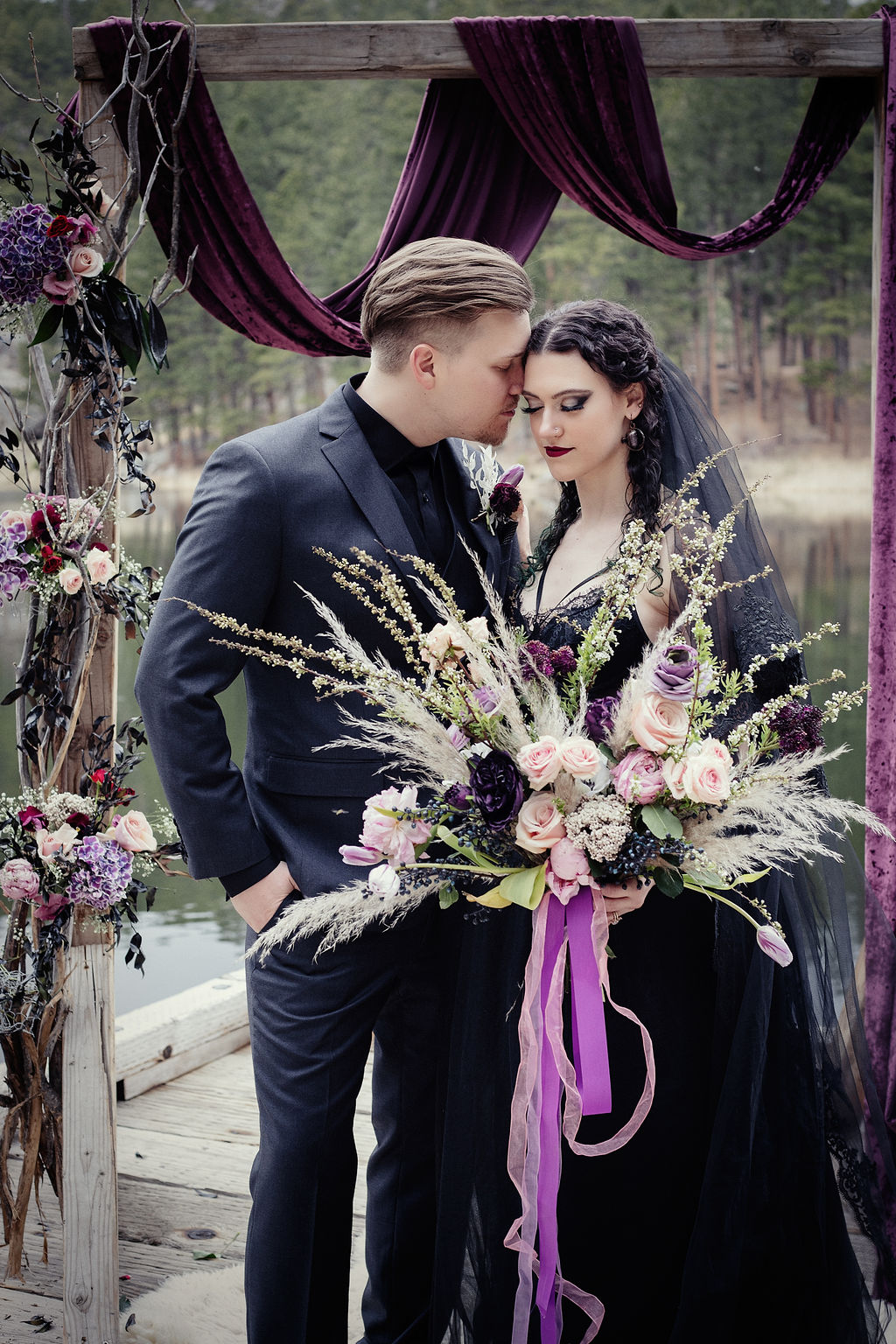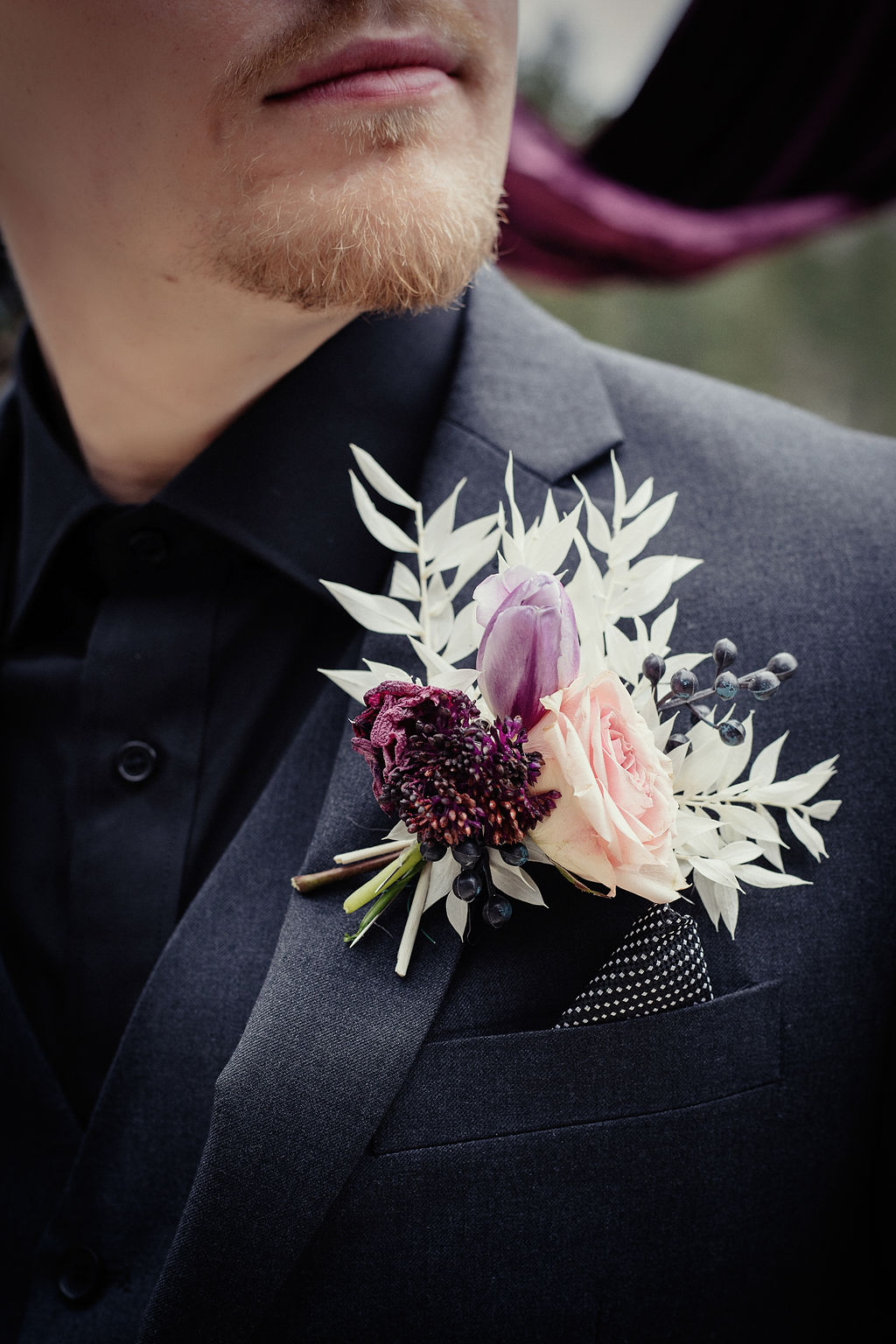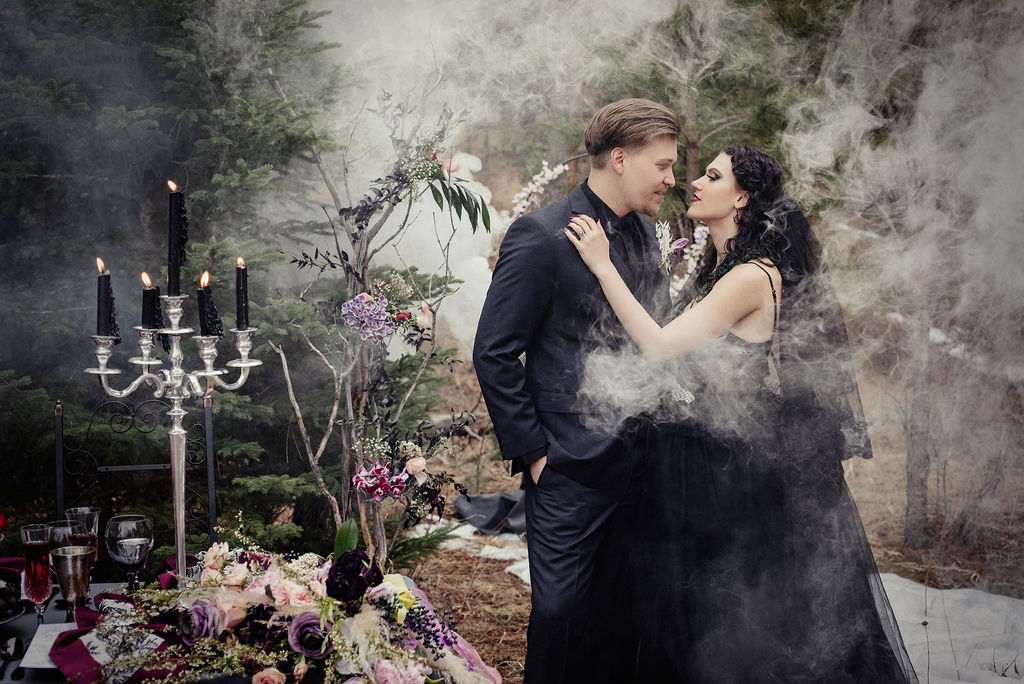 The Details
When it comes to styling our brides, our theory is to keep it chic and a bit sexy. Our bride Jenna, we did an amazing piece of lingerie with a tulle skirt and beautiful belt. We did an all-dark look for Josh to compliment his beautiful bride. With all this darkness we used light flowers to balance. All the flowers were inspired by spring. We knew the details would be dark so we wanted to balance it all light tone flowers.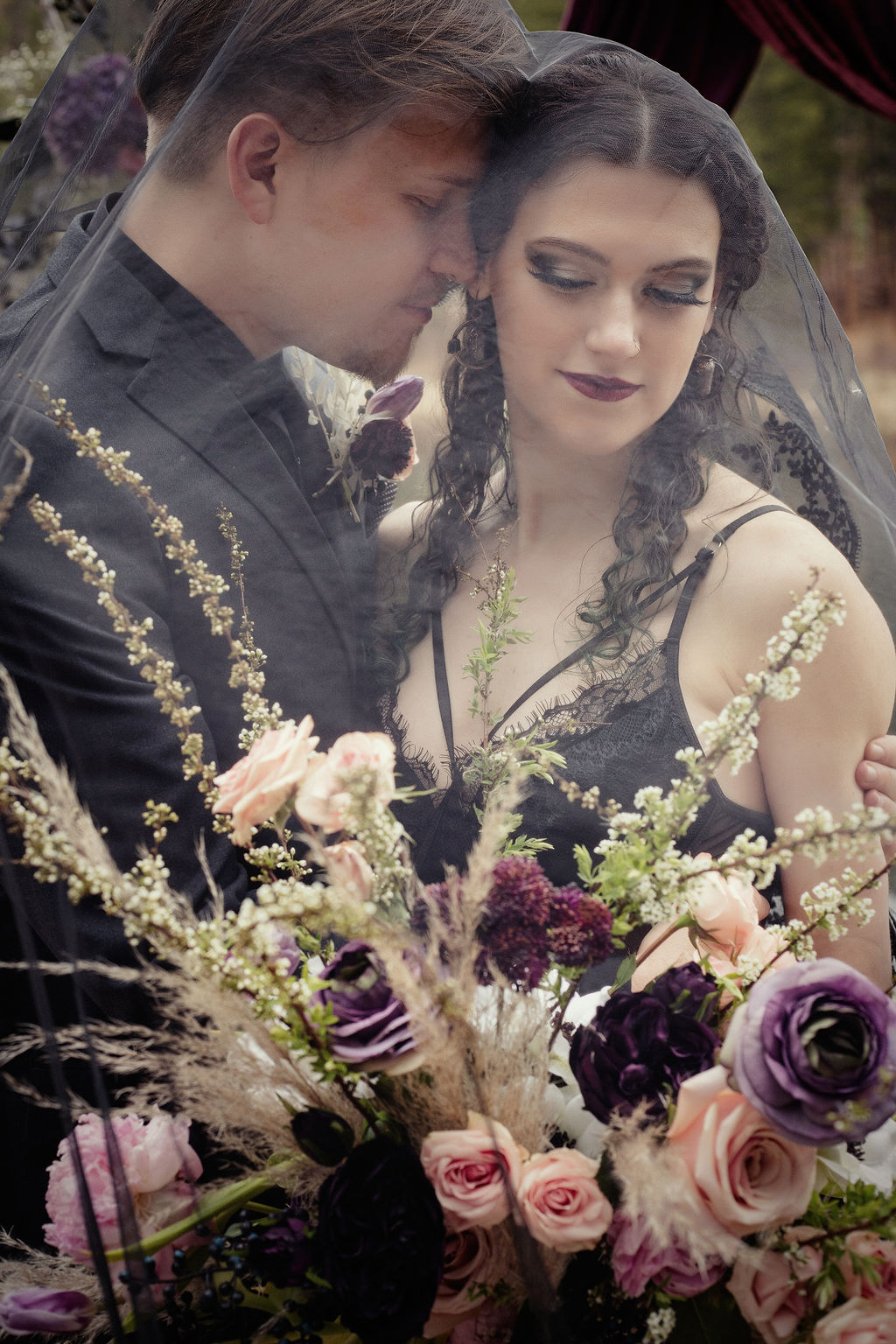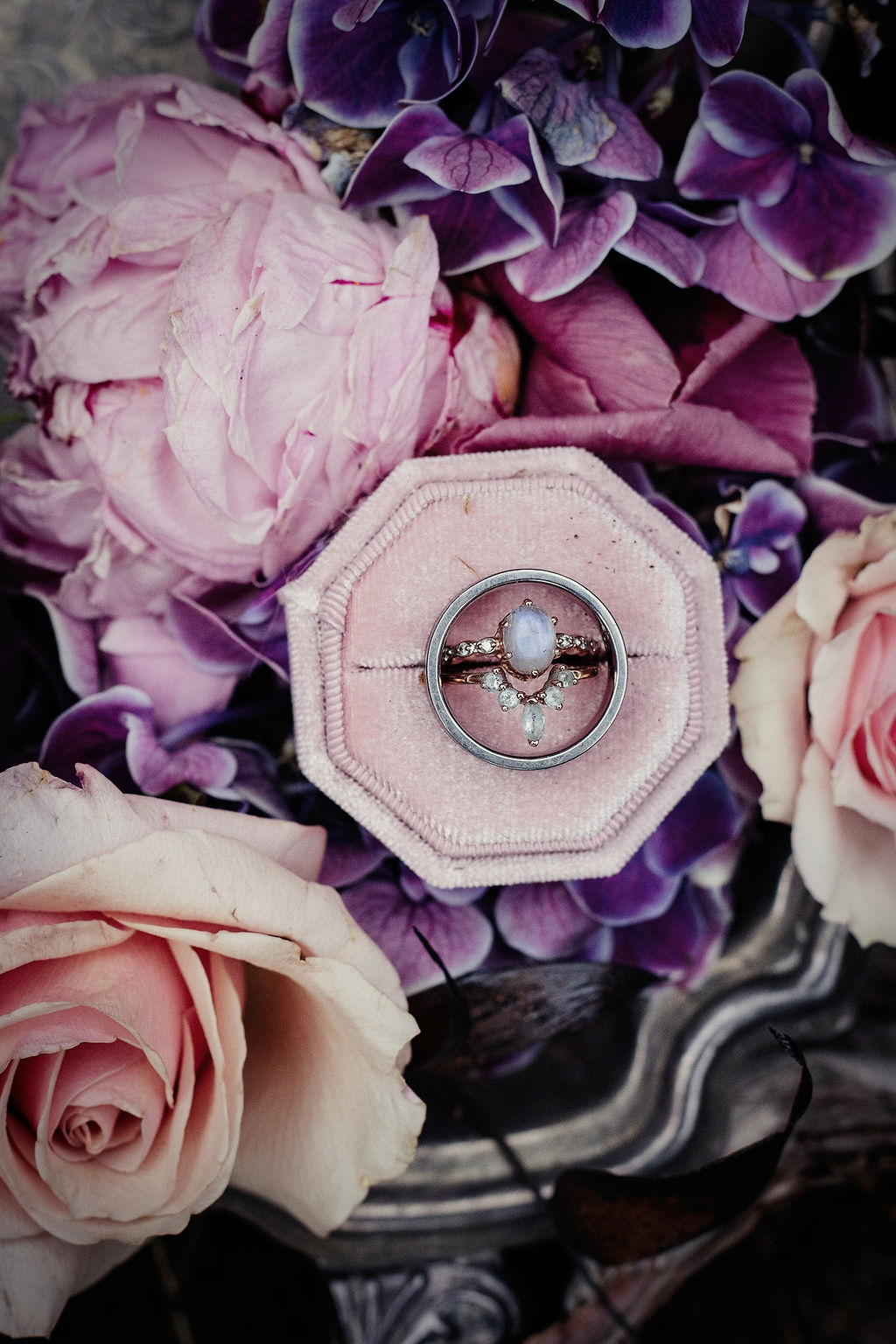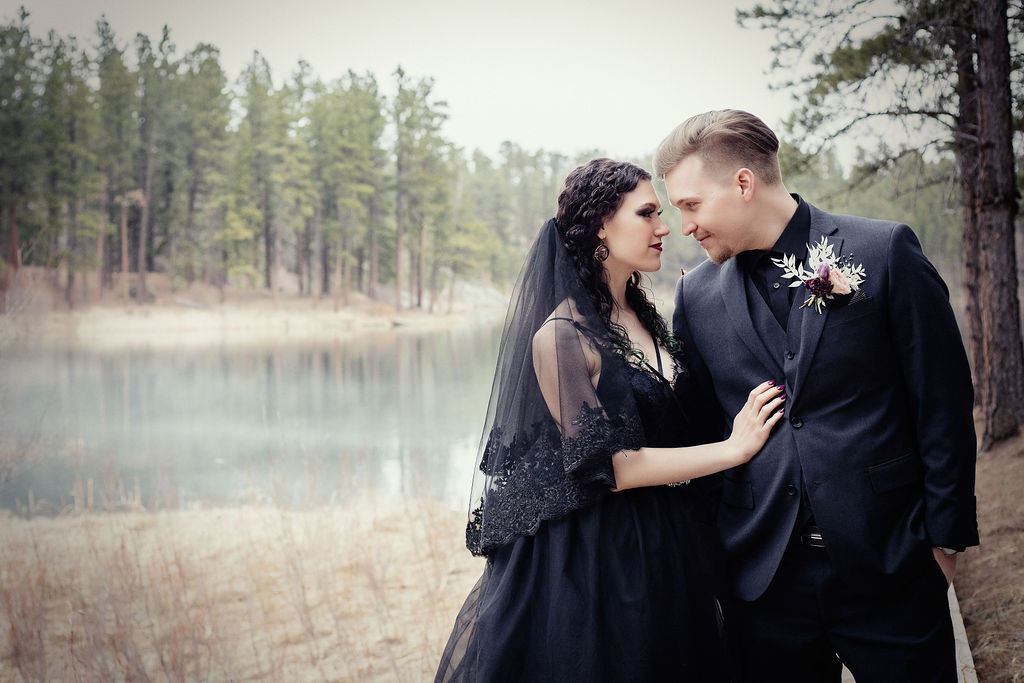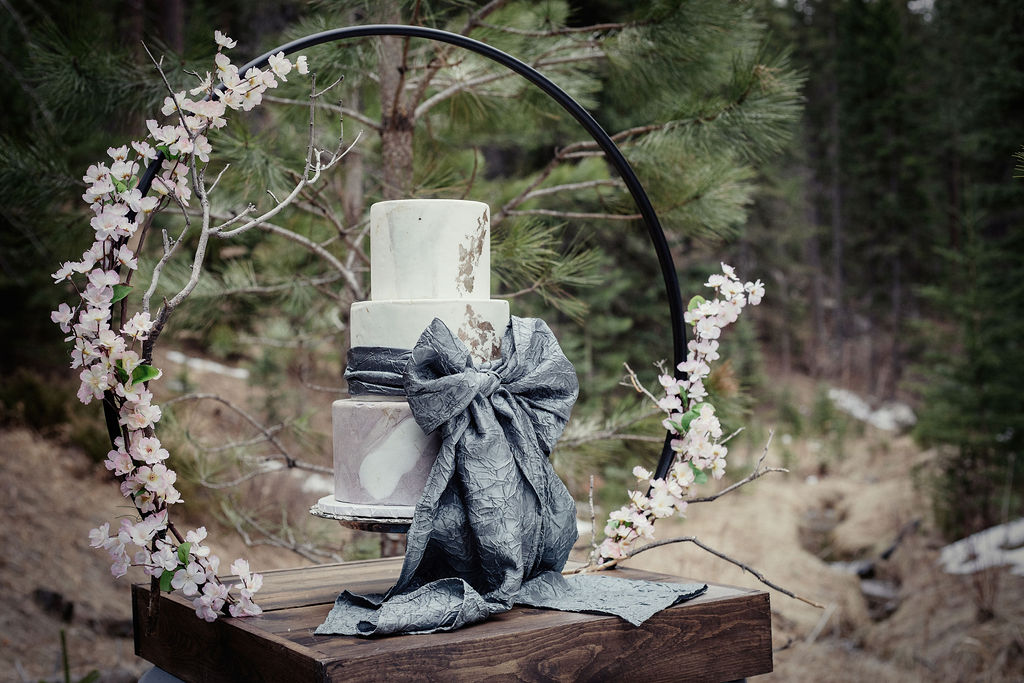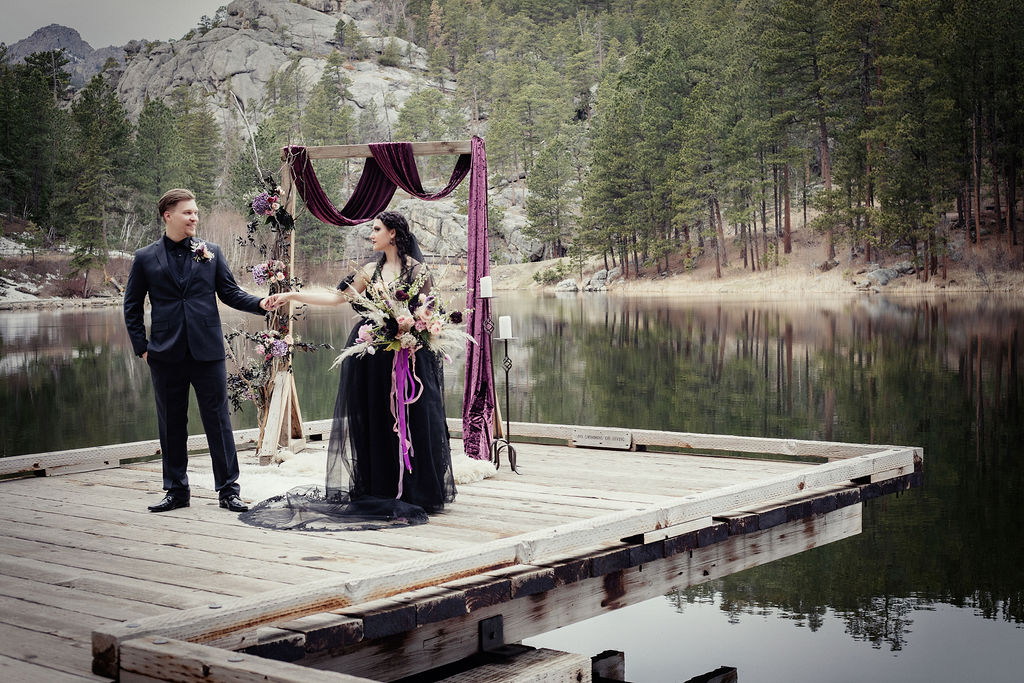 For the cake, I picked an amazing baker that could get us this beautiful marble cake. Research your cake suppliers when it comes to choosing one for your wedding and get to know their work and what they create. If a beautiful fondant wedding cake is for you, make sure your baker can do it and do it well. The idea behind the makeup and hair involved a darker, more romantic aesthetic. I was aiming for elegant fantasy, with a touch of mystery. Think Morticia Adams meets Grace Kelly.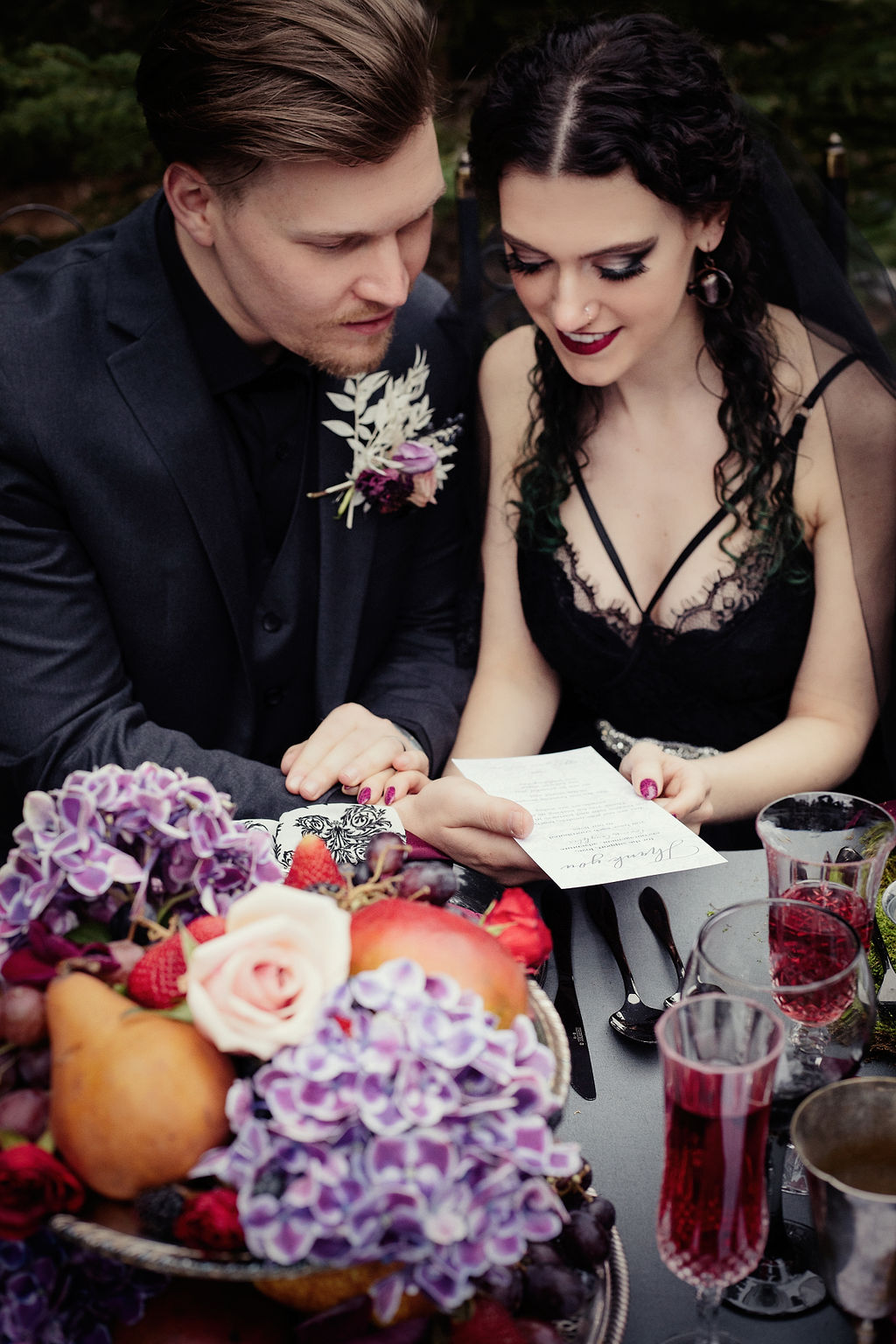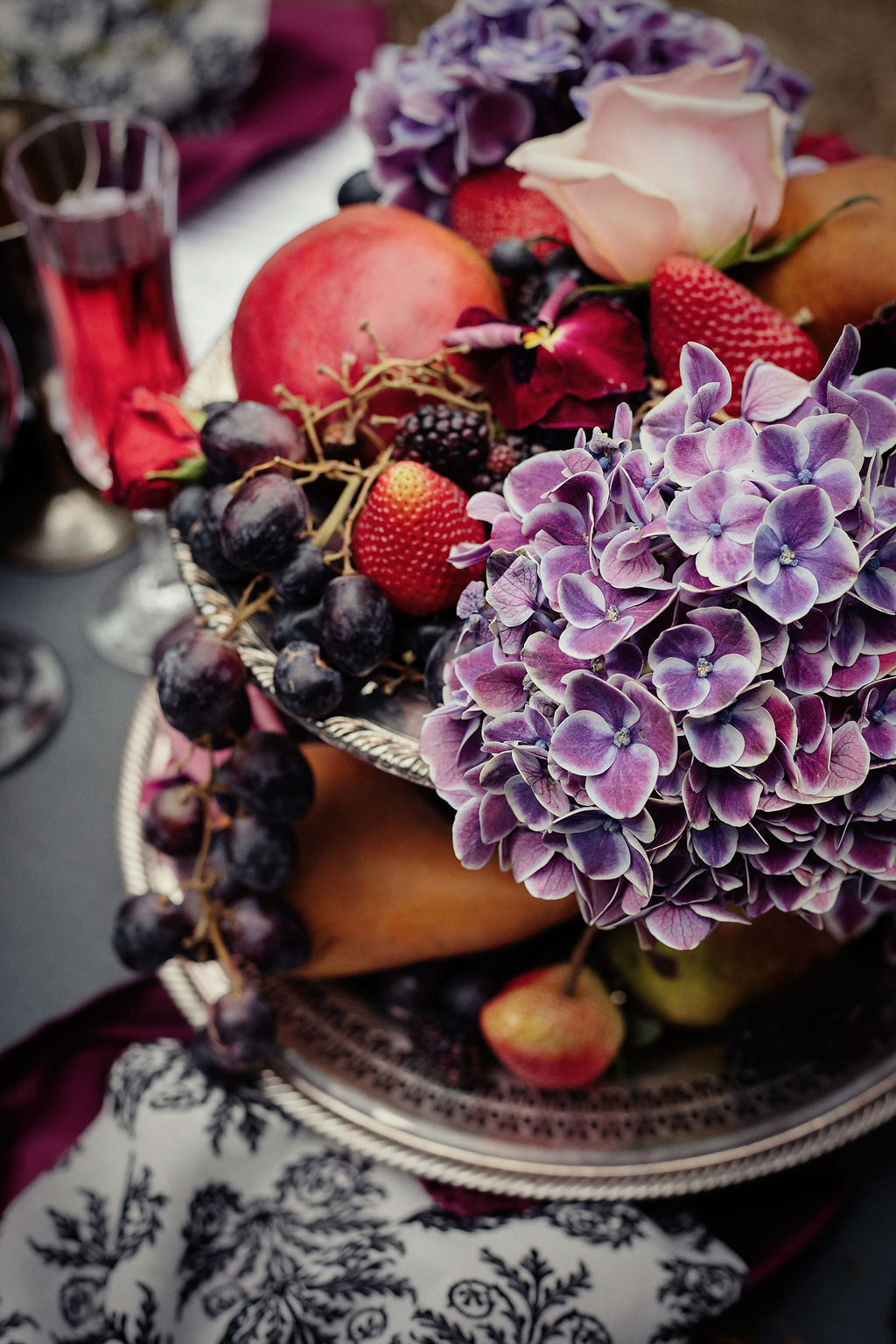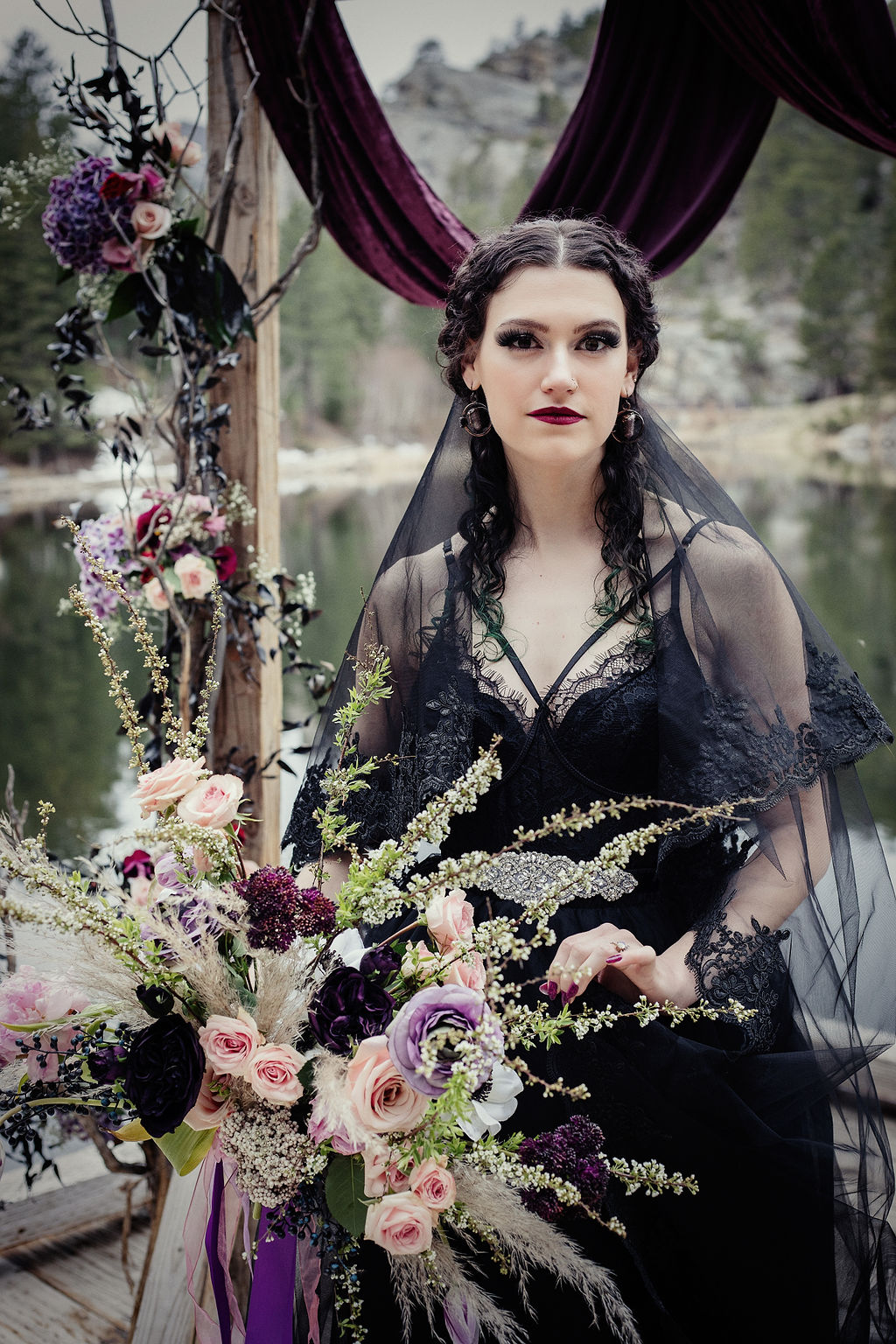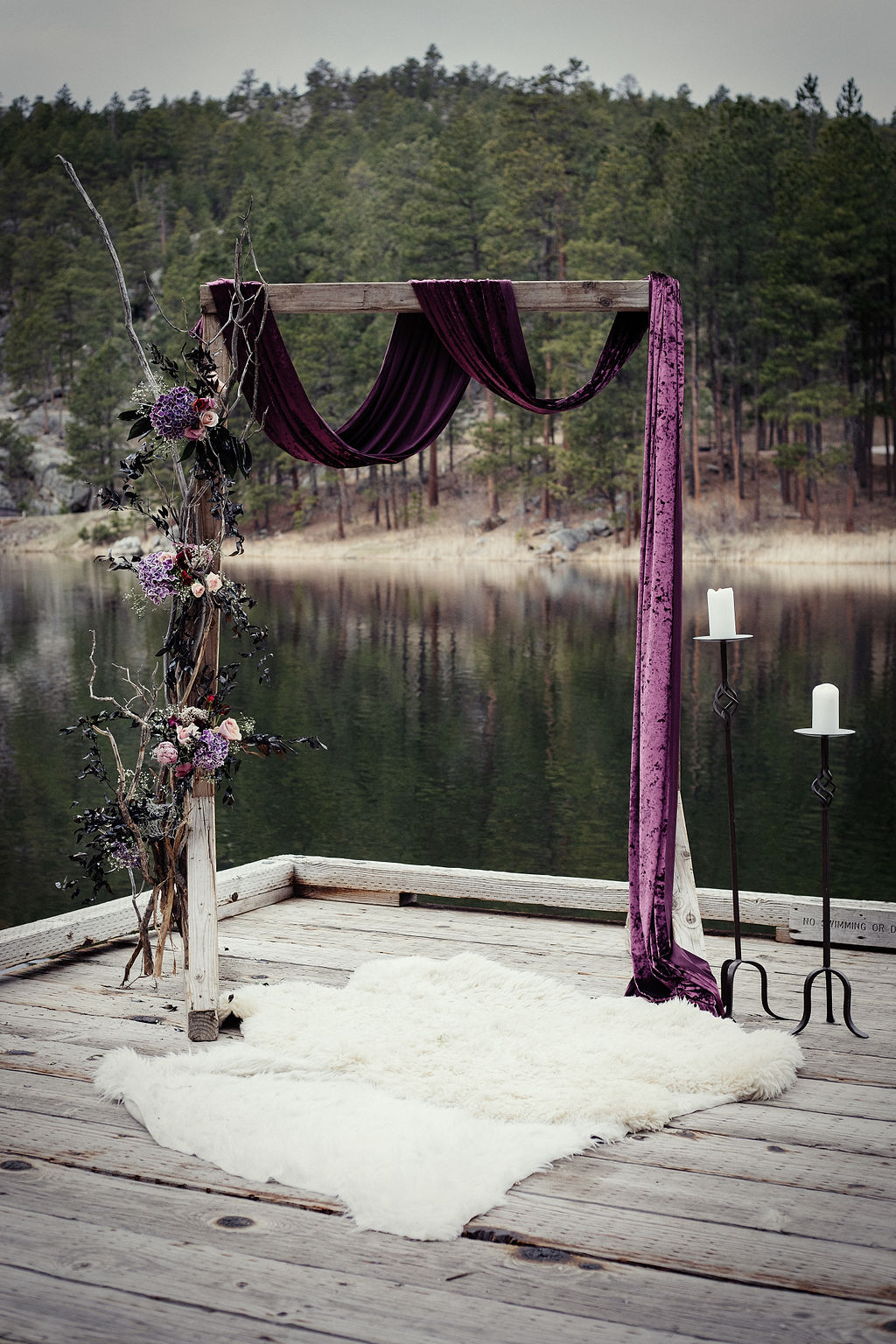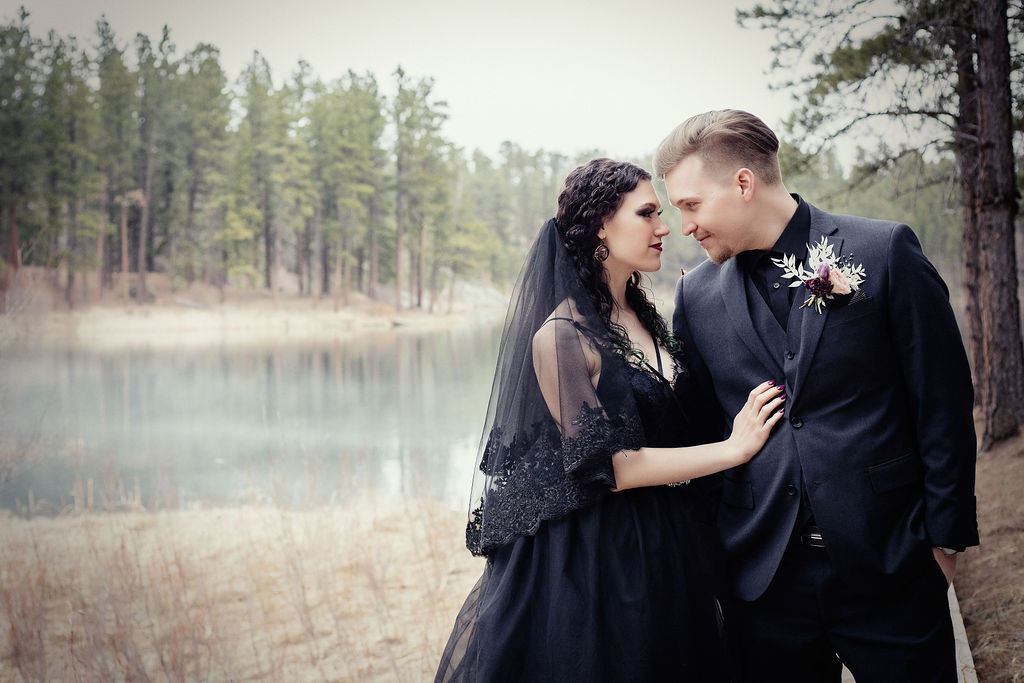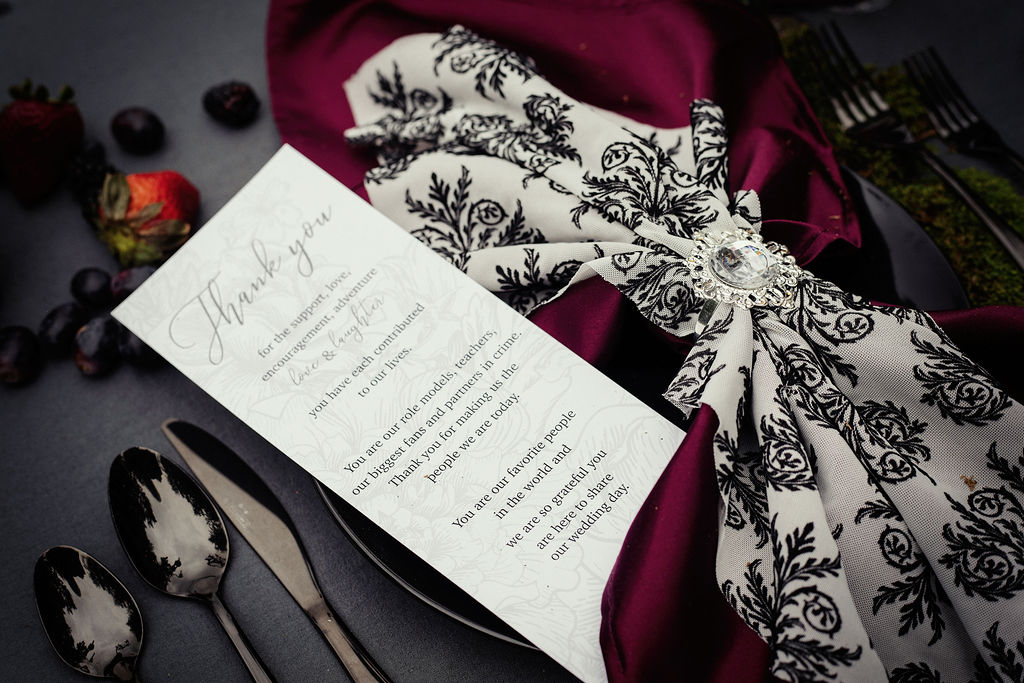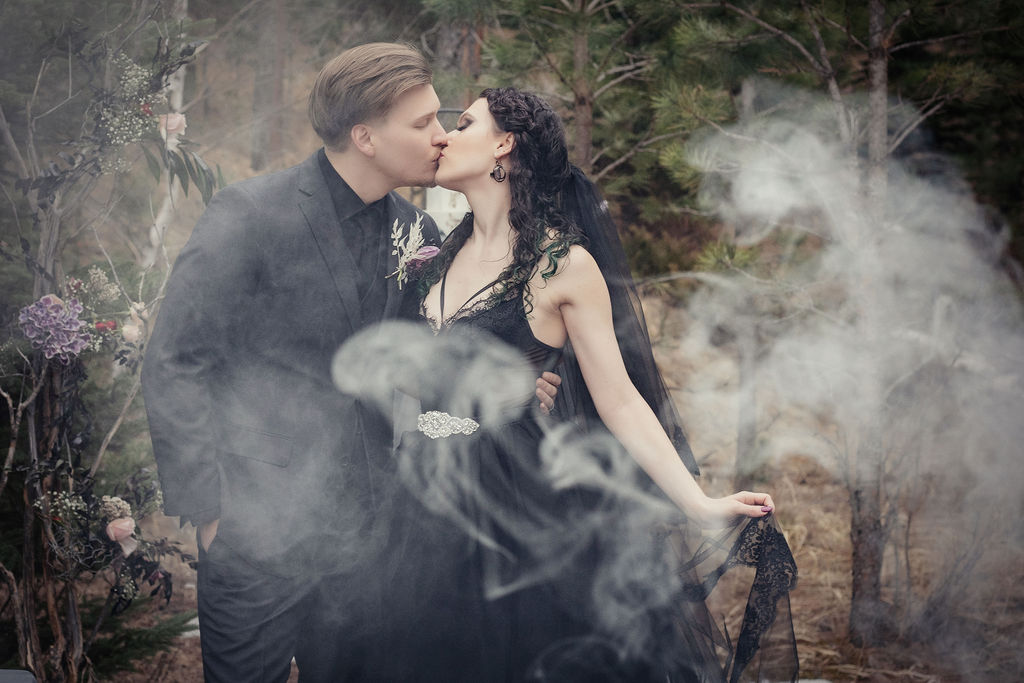 The Team – Alternative Wedding With Black Wedding Dress In South Dakota USA
Planning, Decor, Floral and Styling
Justin Straw Designs
@justinstrawdesigns /
Mainstreet Menswear
Rapid City @mainstreetmenswear / Hair and Makeup Sunny Skin Care and Beauty / Hazel's Sweet Eats and Treats
IF YOU LOVED THIS BLACK WEDDING DRESS AND ALTERNATIVE STYLING, PIN IT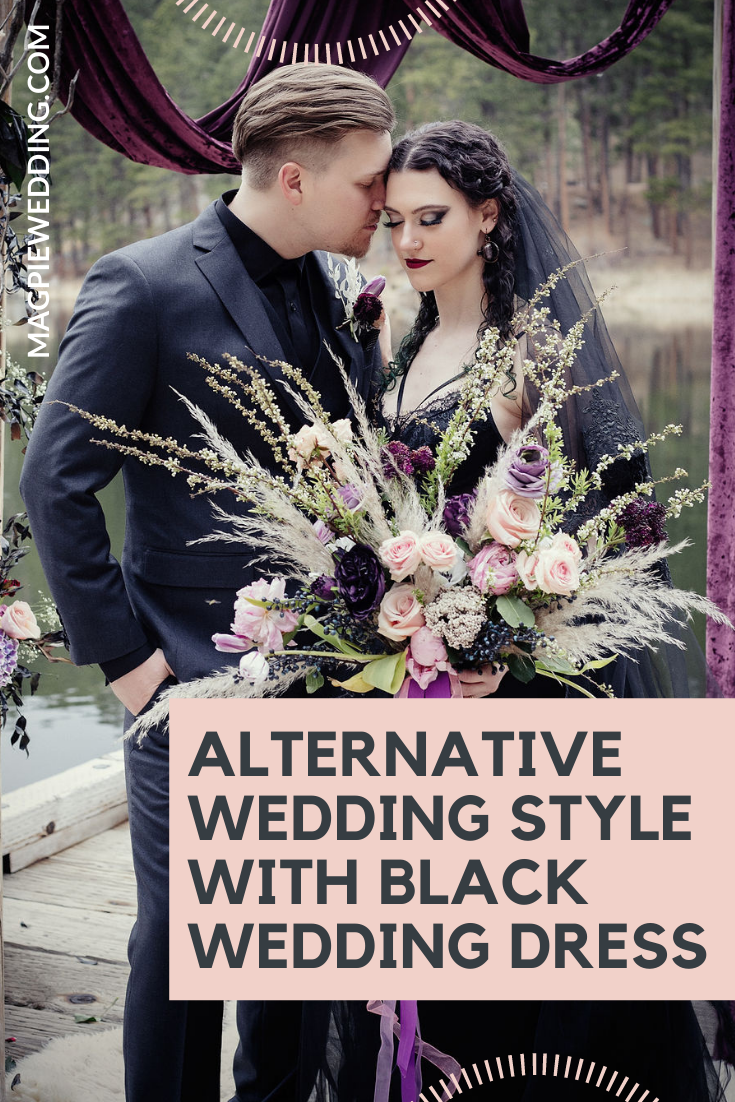 If you loved this black wedding dress you may also like;
Modern Gothic Wedding With A Black Wedding Dress at Bradbourne House, Kent
Dark Urban Wedding With Burgundy Styling and A Black Wedding Dress
Magical Maleficent Wedding With Black Wedding Dress at Nunney Castle, Somerset