This inspirational shoot was created for one reason only, un-representation. Transgender bride El was the main inspiration for the shoot and the team wanted to work with El in a wedding capacity as their community is unrepresented. Being Transgender doesn't stop you from wanting to get married, and it shouldn't stop you from getting married. We celebrate this inspirational shoot with Goth wedding vibes photographed by Hayley of Hayley Gell Photography, and, we hear from El on their experience on set. We LOVE!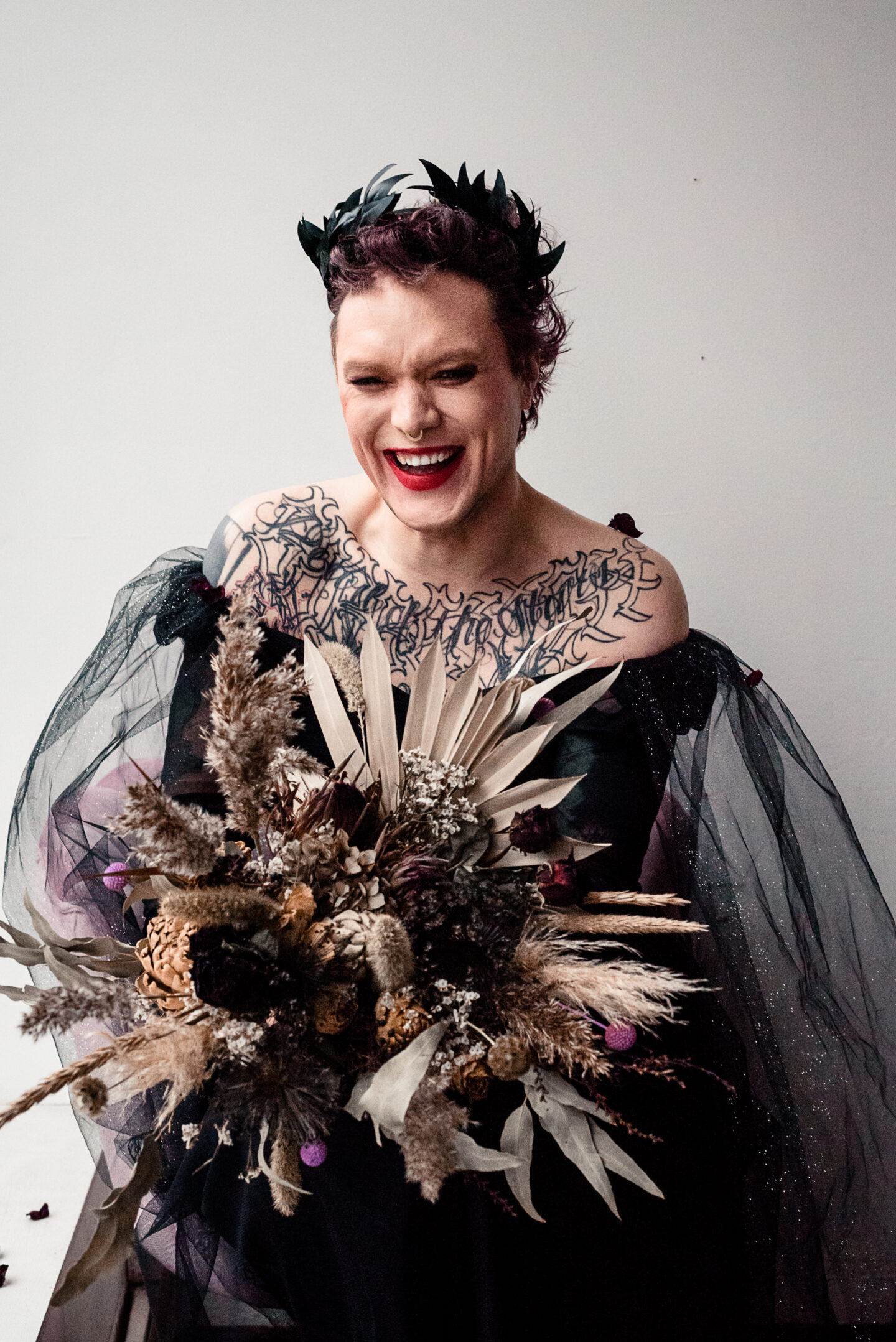 Hayley says; "I've always been drawn to the Goth subculture; I love dark tones, dried flowers, mysterious and an antiquated style. I incorporated some of this within the shoot and achieved the look with some amazing suppliers. It may not be to everyone's taste to choose this style for your wedding day but there are elements that will look jaw-dropping. There are so many reasons to choose a black wedding dress if you want to. It photographs beautifully and the sheer elegance of a black dress is timeless. You can also wear it again at other events and of course, a favourite of mine is that it breaks tradition."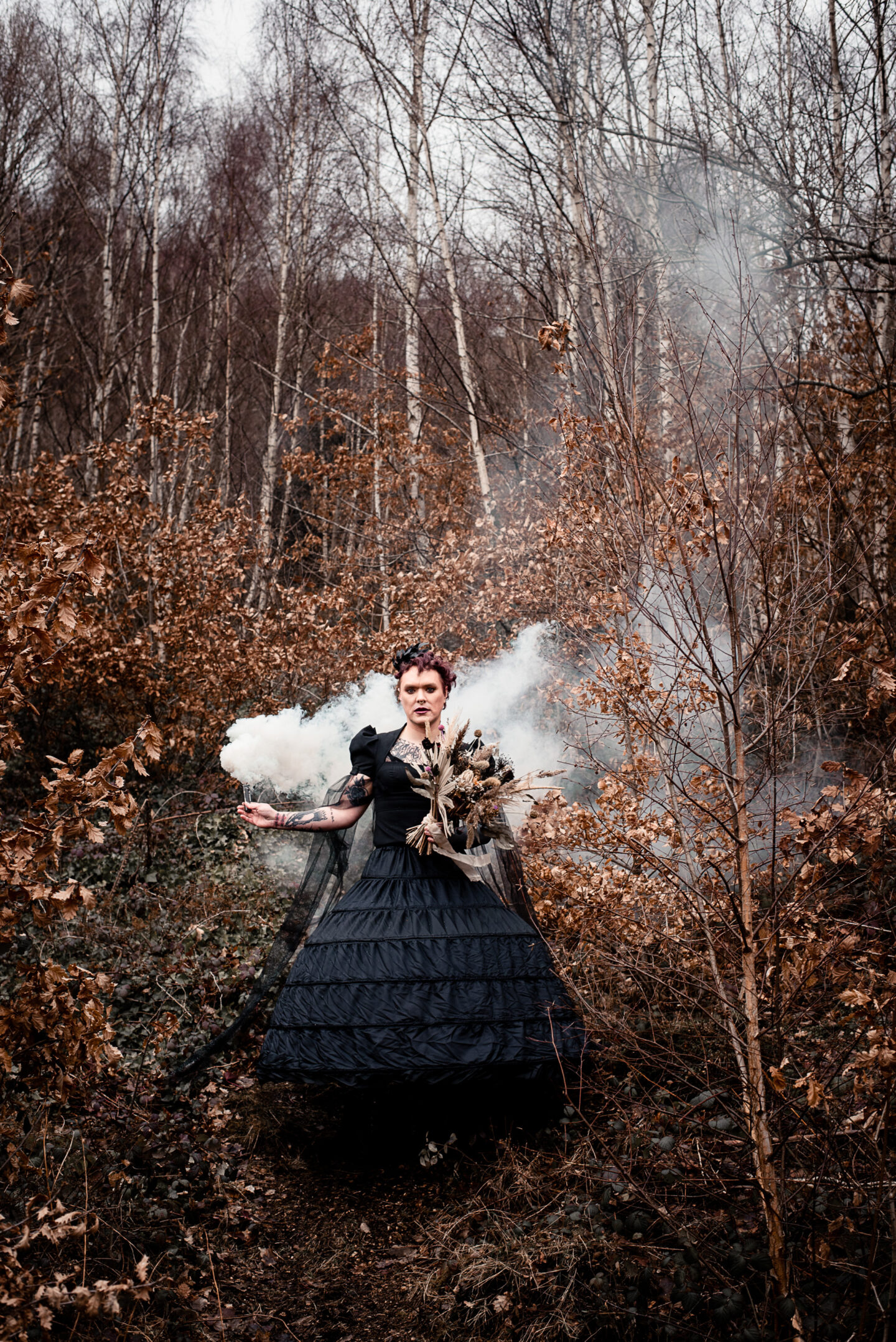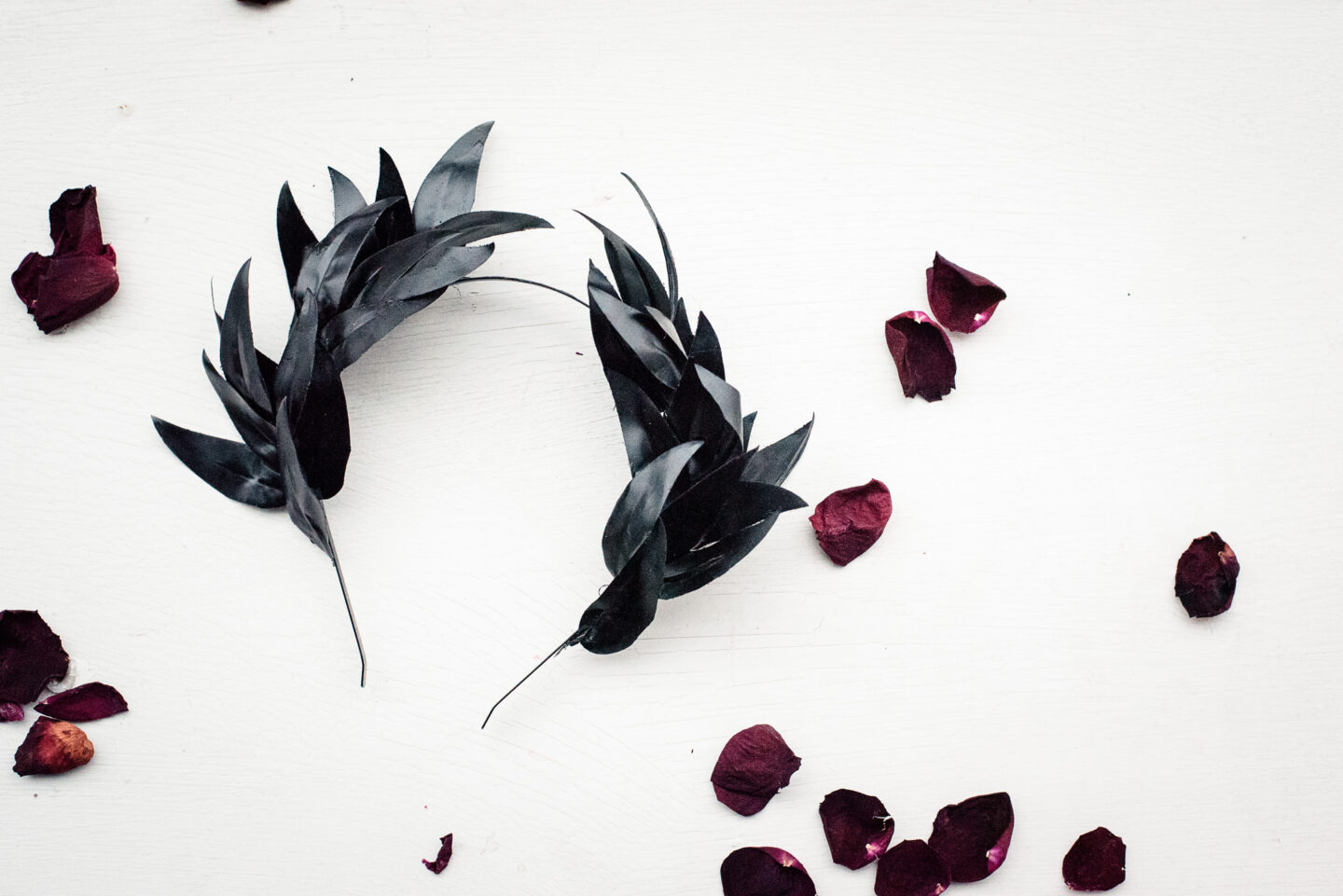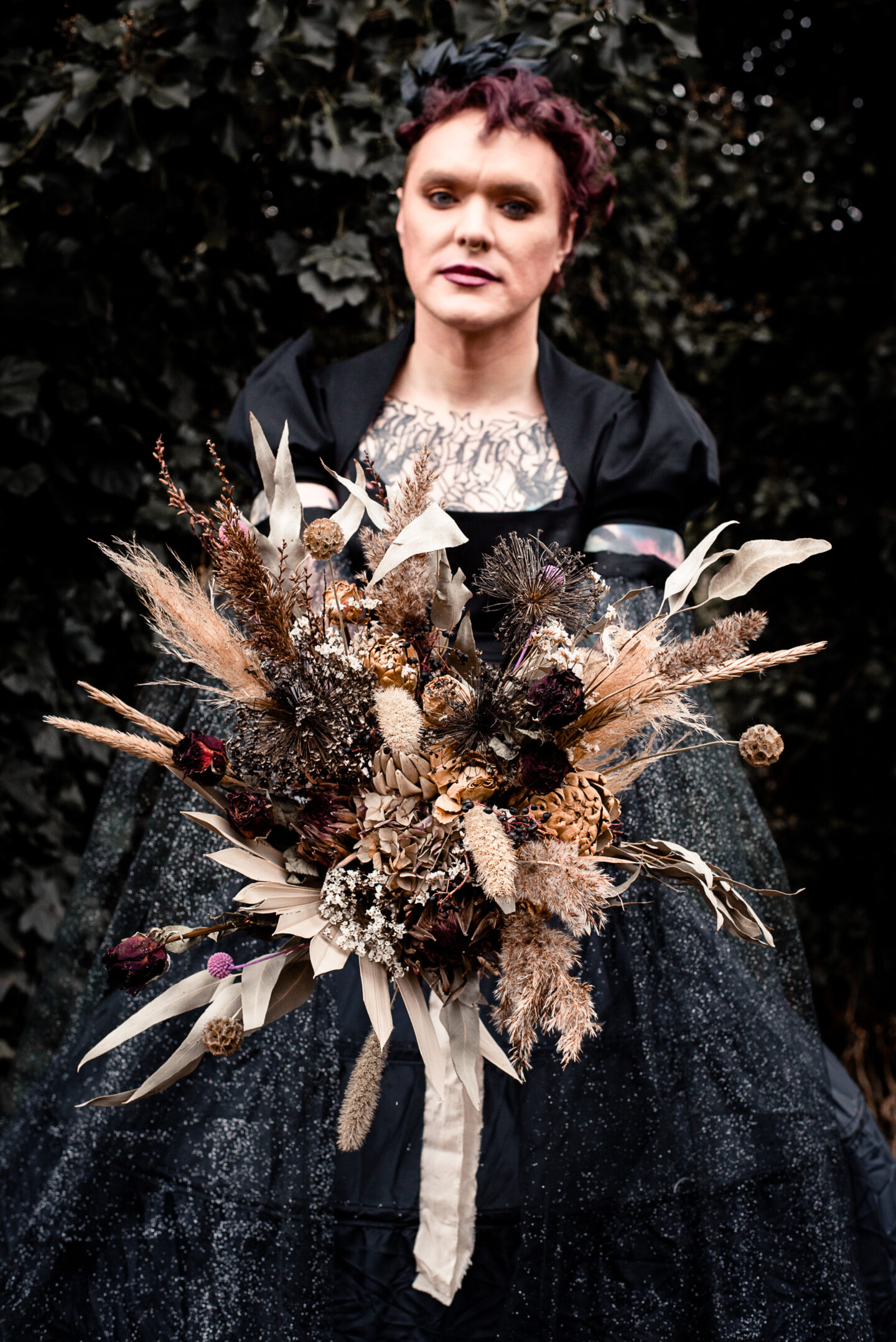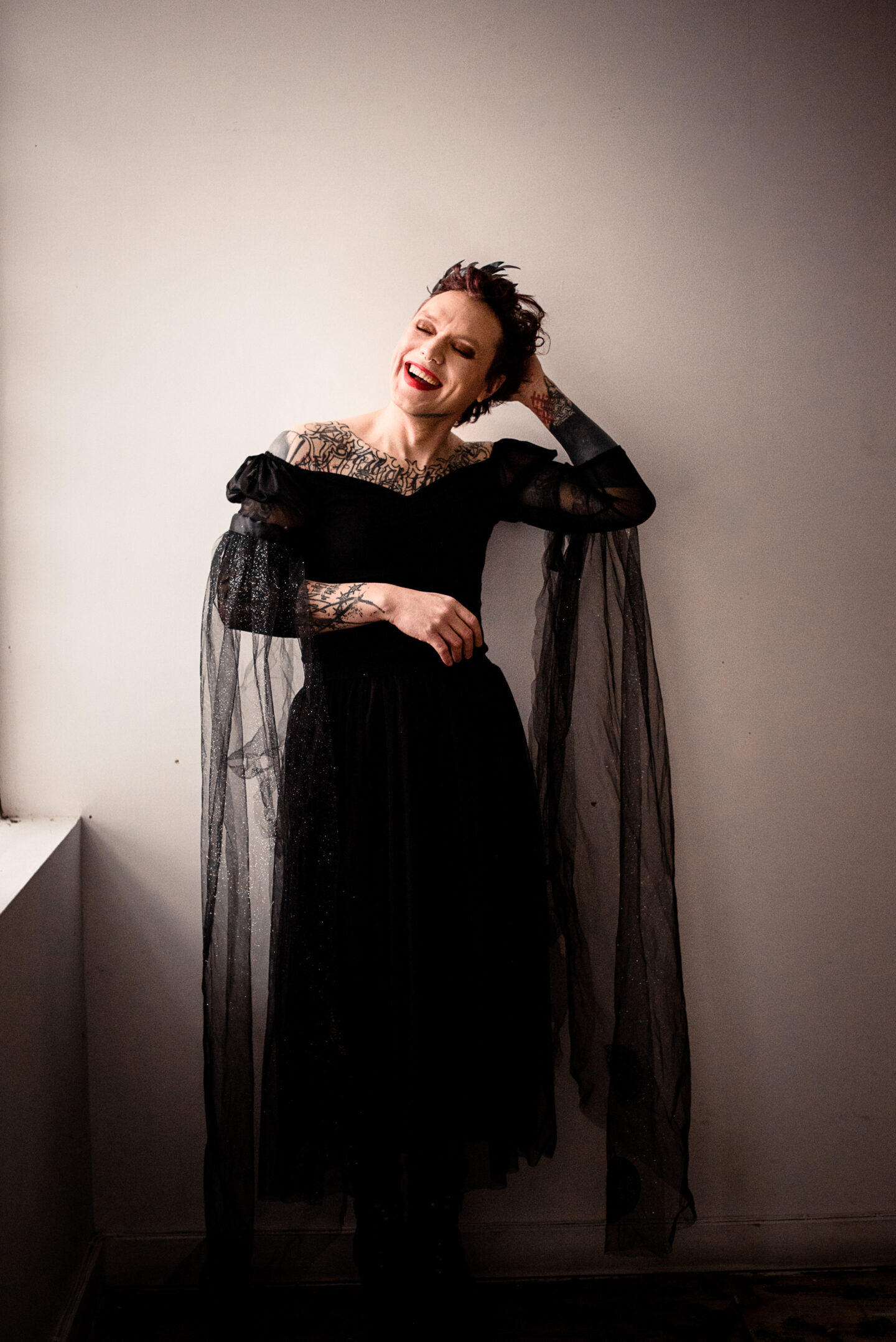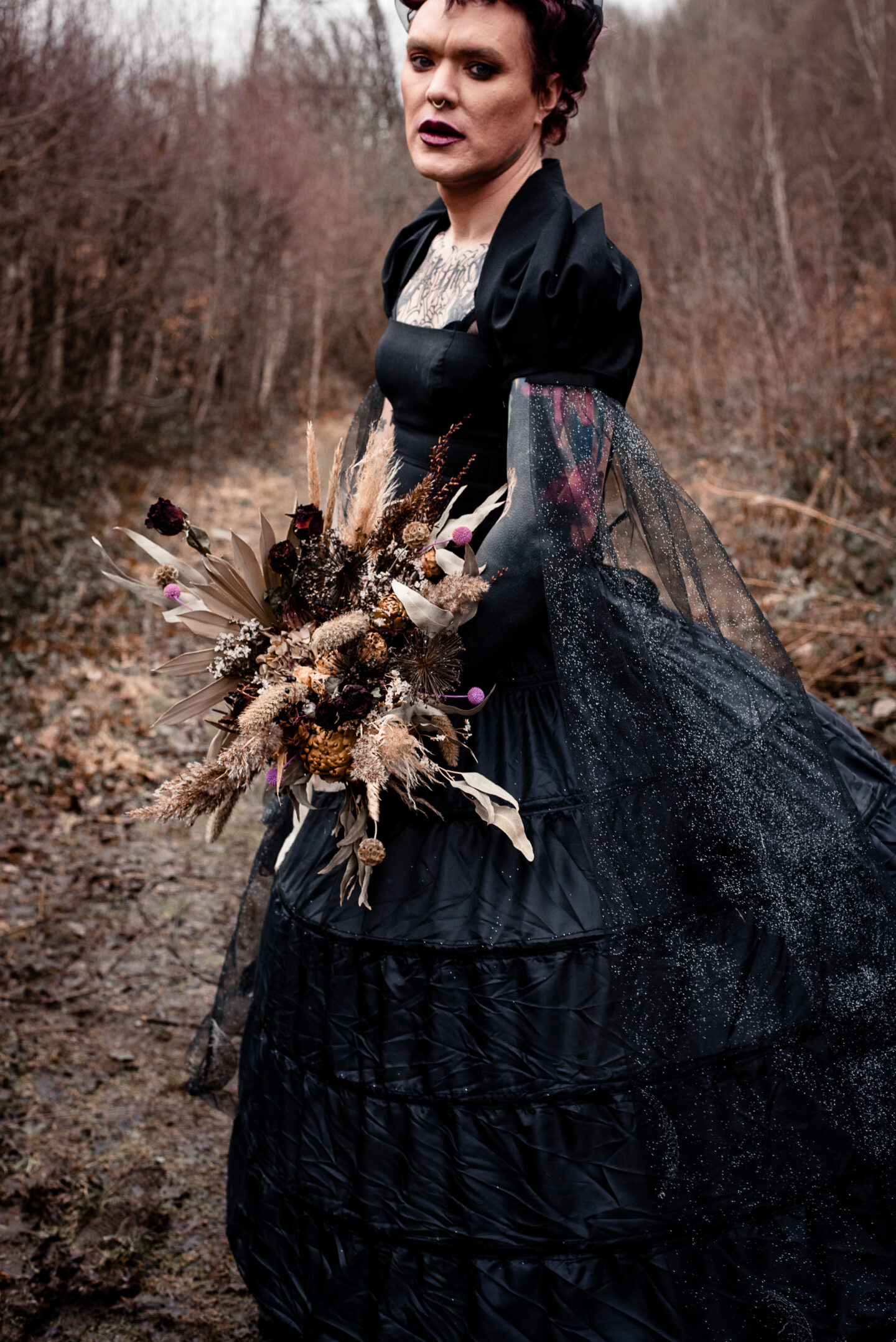 "Dried flowers can also look beautiful; there is still life in them after death, and they are a nod to your everlasting love for each other. You can choose from hundreds of varieties and an abundance of colours. They are also a more sustainable option and can be an eco-friendly option if natural. If you want to create this look you'll need dried flowers, an elegant black dress and dramatic accessories. This can be simplified for a more classic look or go full Goth! The bouquet created offered a stylish, elegant and romantic look which was juxtaposed with the bespoke wedding dress worn by El. To complete the look we used contemporary bridal hairpieces and we chose a mixture of close up and personal images to show the details. El did their own makeup and hair for this shoot with some guidance from me. I asked them for golden and brown tones for the eyes and then we paired with red lipstick."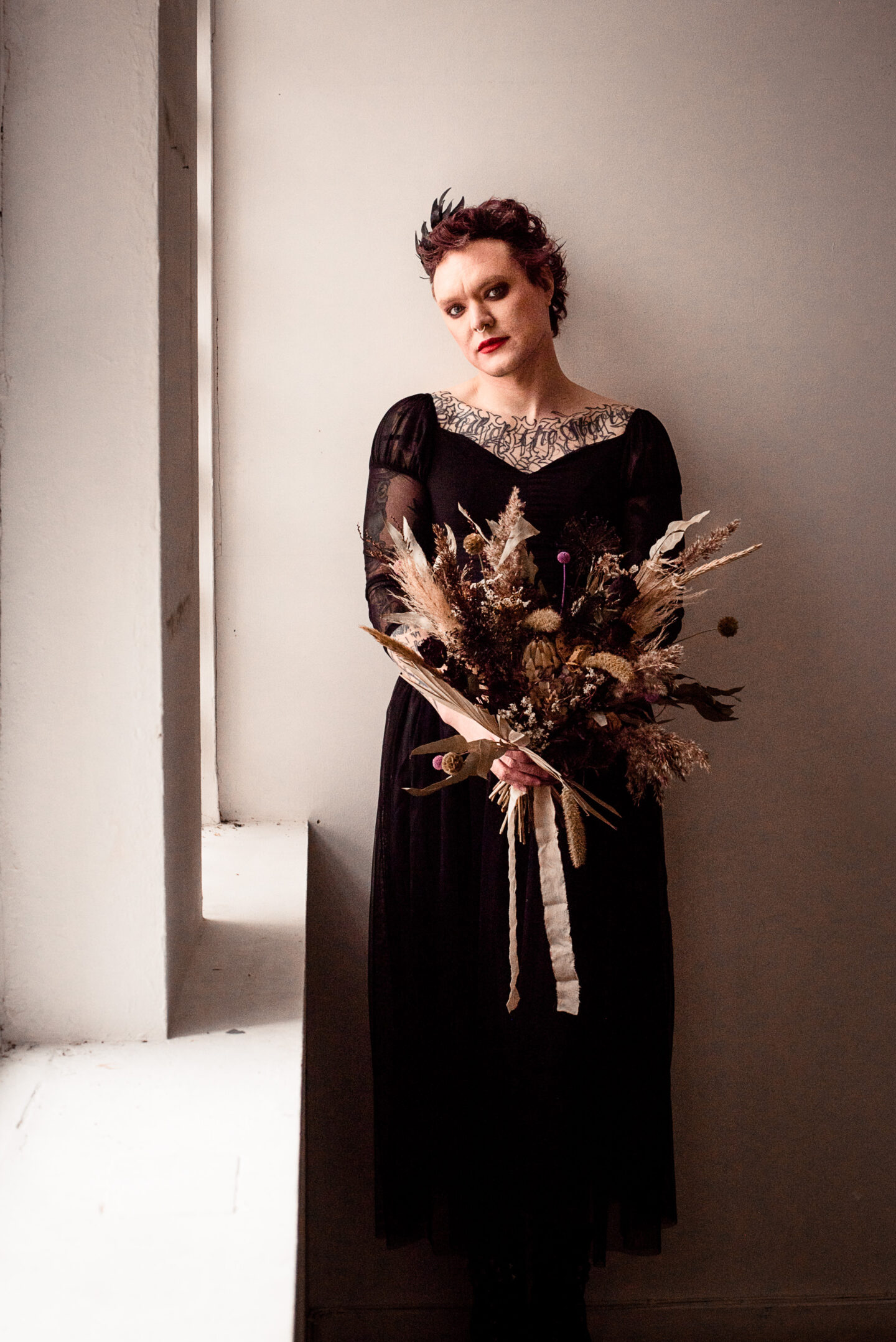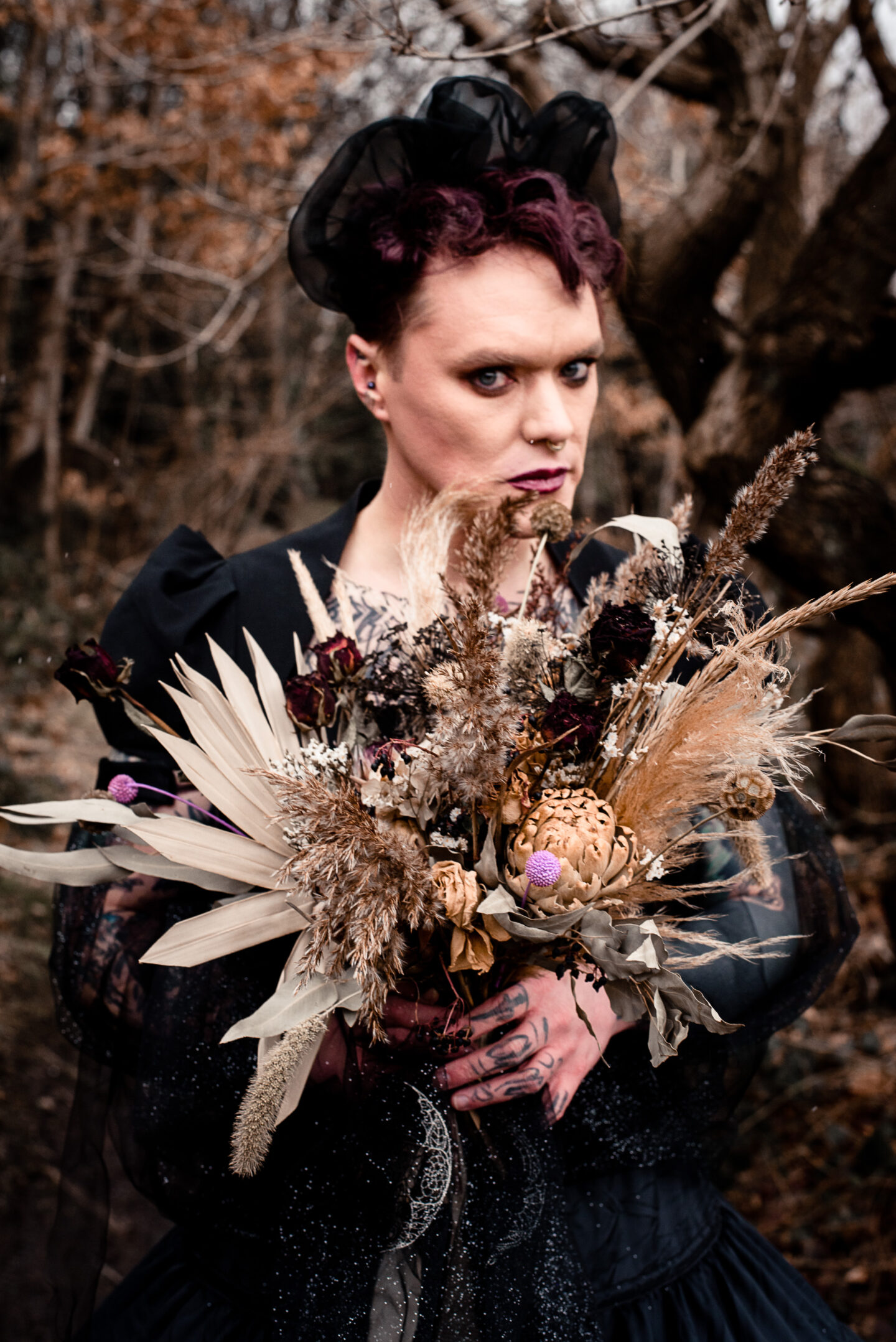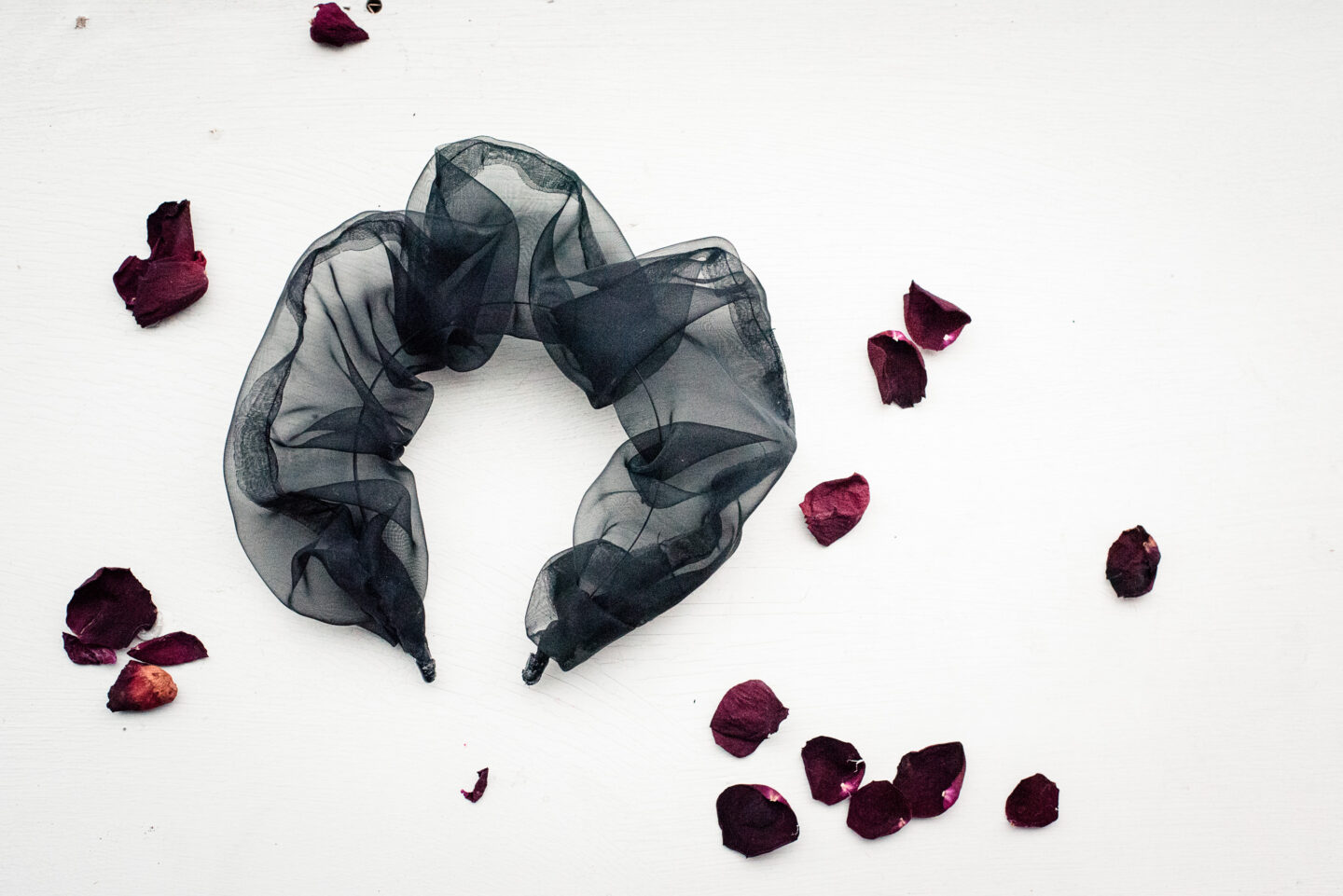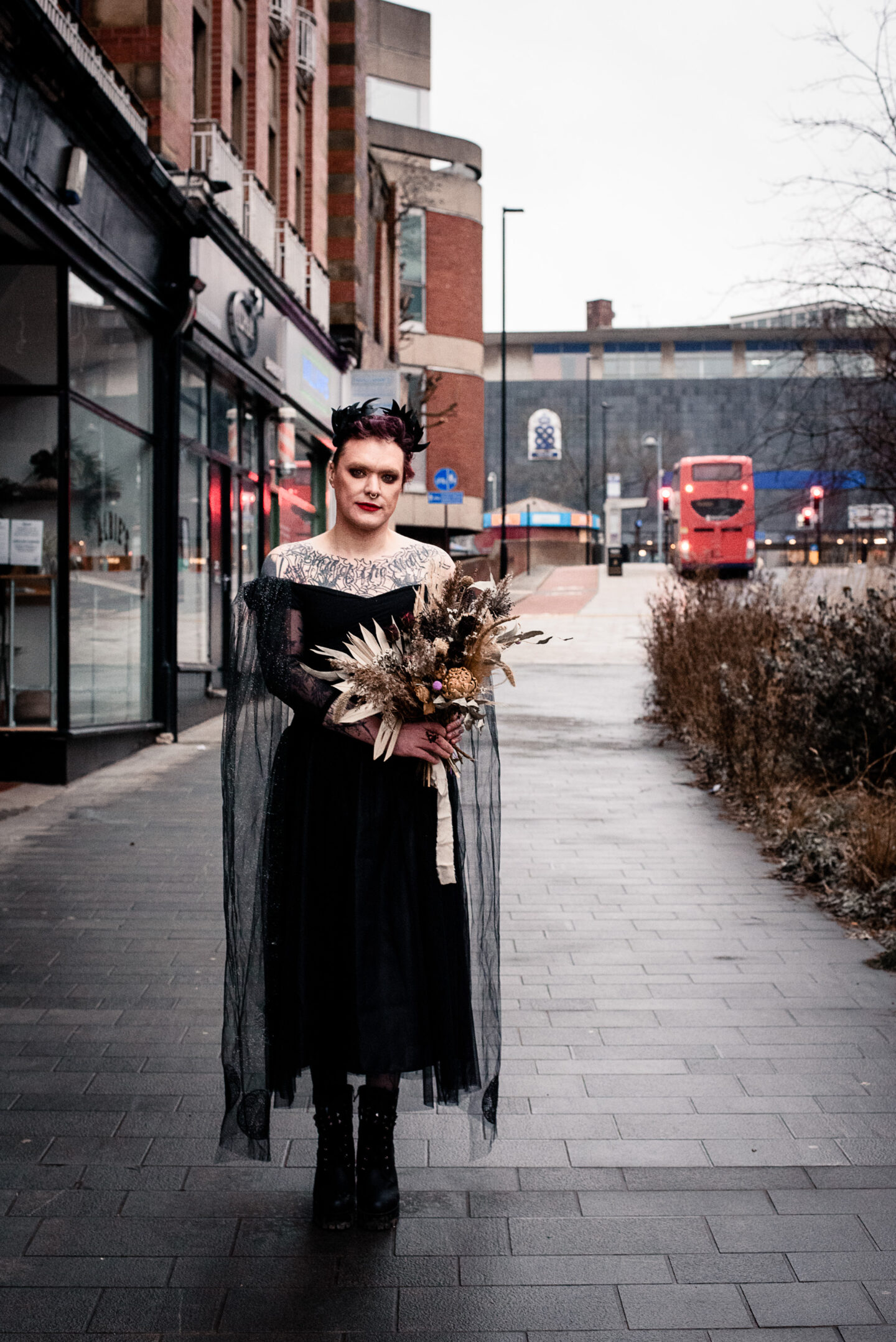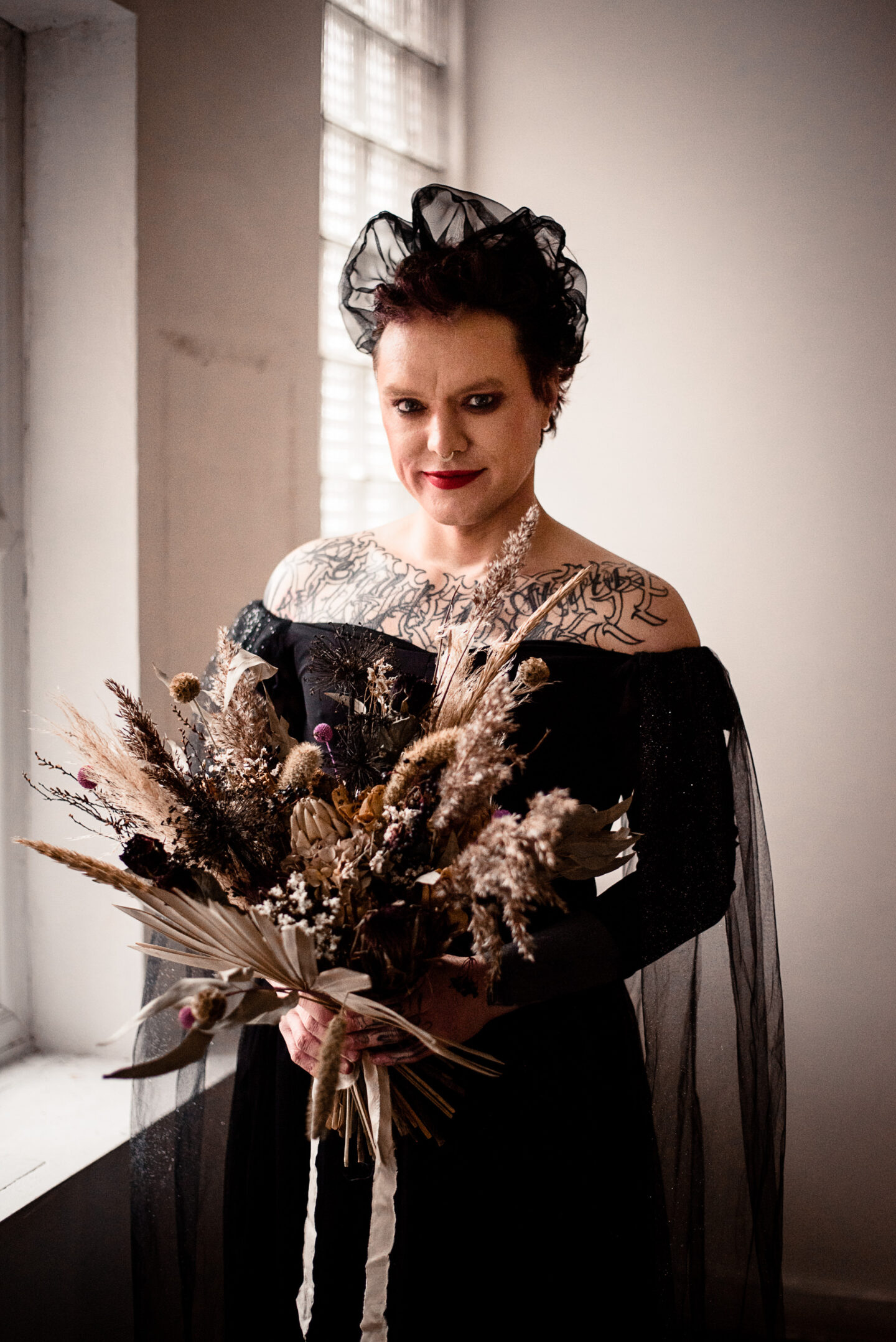 El says: "As a trans individual, being looked at and looking back, it remains a politically loaded process. Curiosity, fetishisation, revulsion and affirmations are all felt. Within the hyper temporal relationship you have with a lens you perform a dance that is meant to allure, to fascinate, and ultimately to please. Regardless of a complete lack of sex drive, the panic grip in the guts in the morning that you will not present the way you wish to, the drive to please, to be seen as a totality, and embodied absolute. But then the calm begins and the shutter claps in this bubble of you and the camera. The exchanges that you make between the photographer and the assistant slowly bring the tense shoulders down. These wild and para life intimacies create an inauthentic truth; one that shows an honesty that is built upon a chemical framework that you rail and scream against. I remain still. Smile. Look down. Frozen. Wrapped. Click. Click. Click."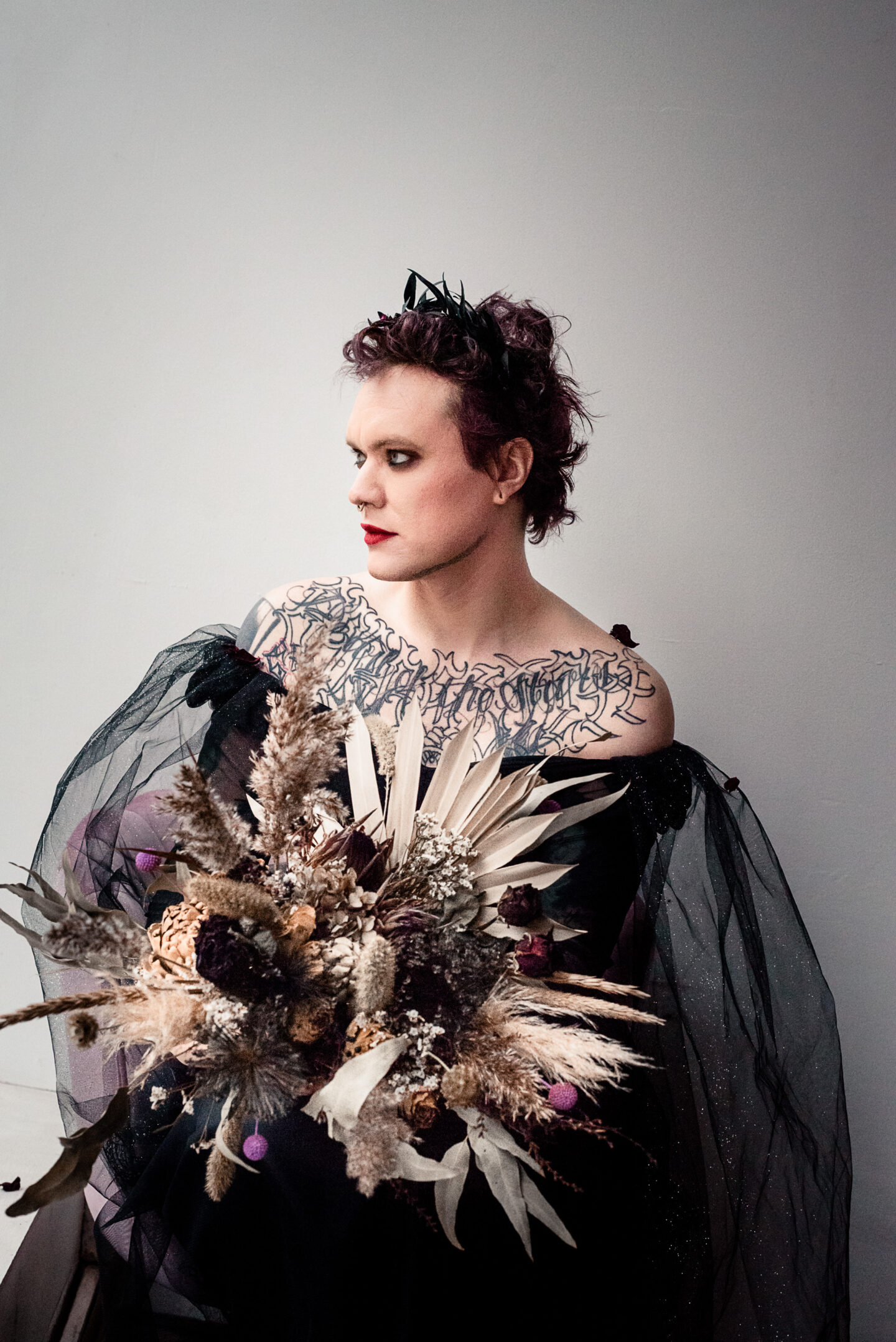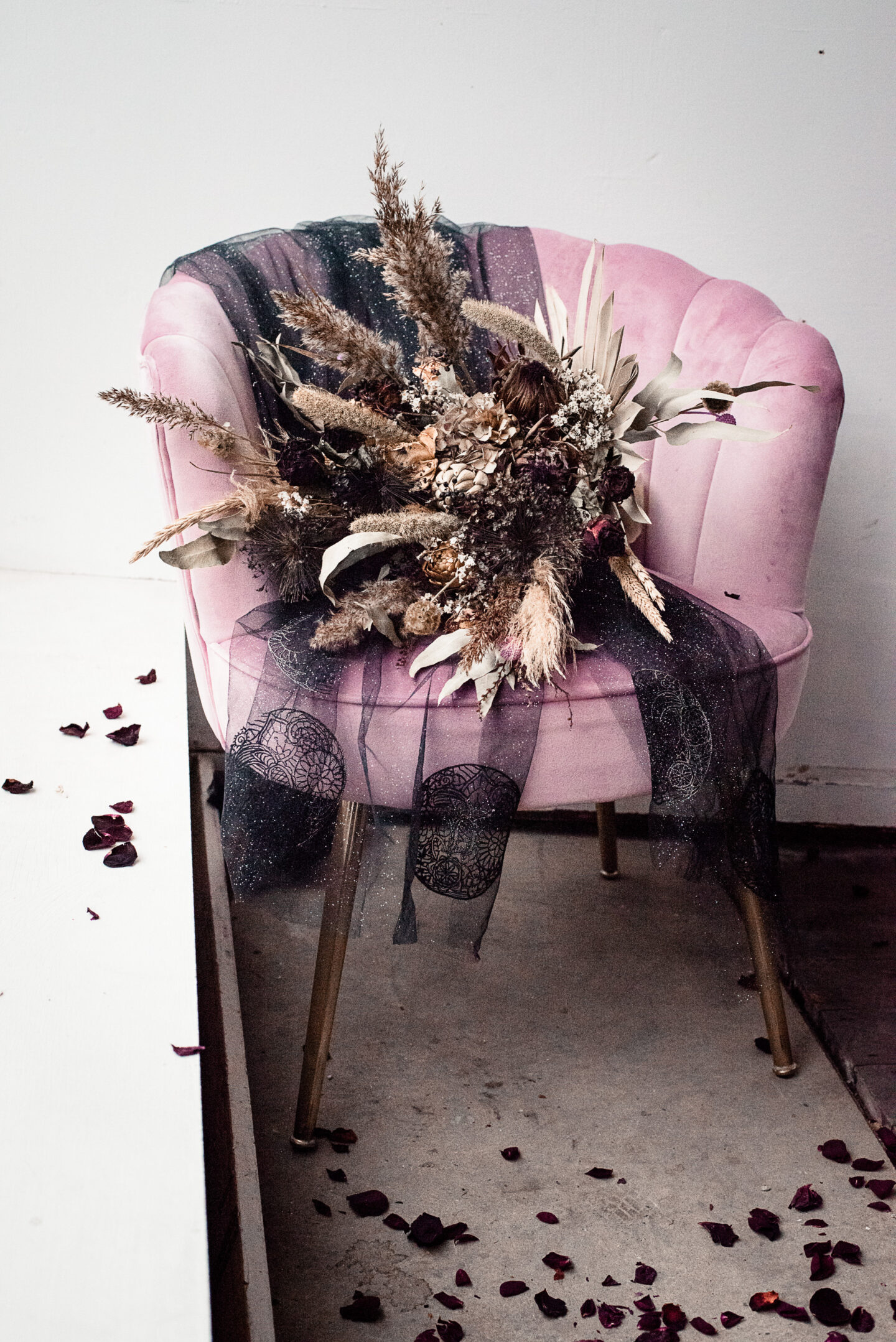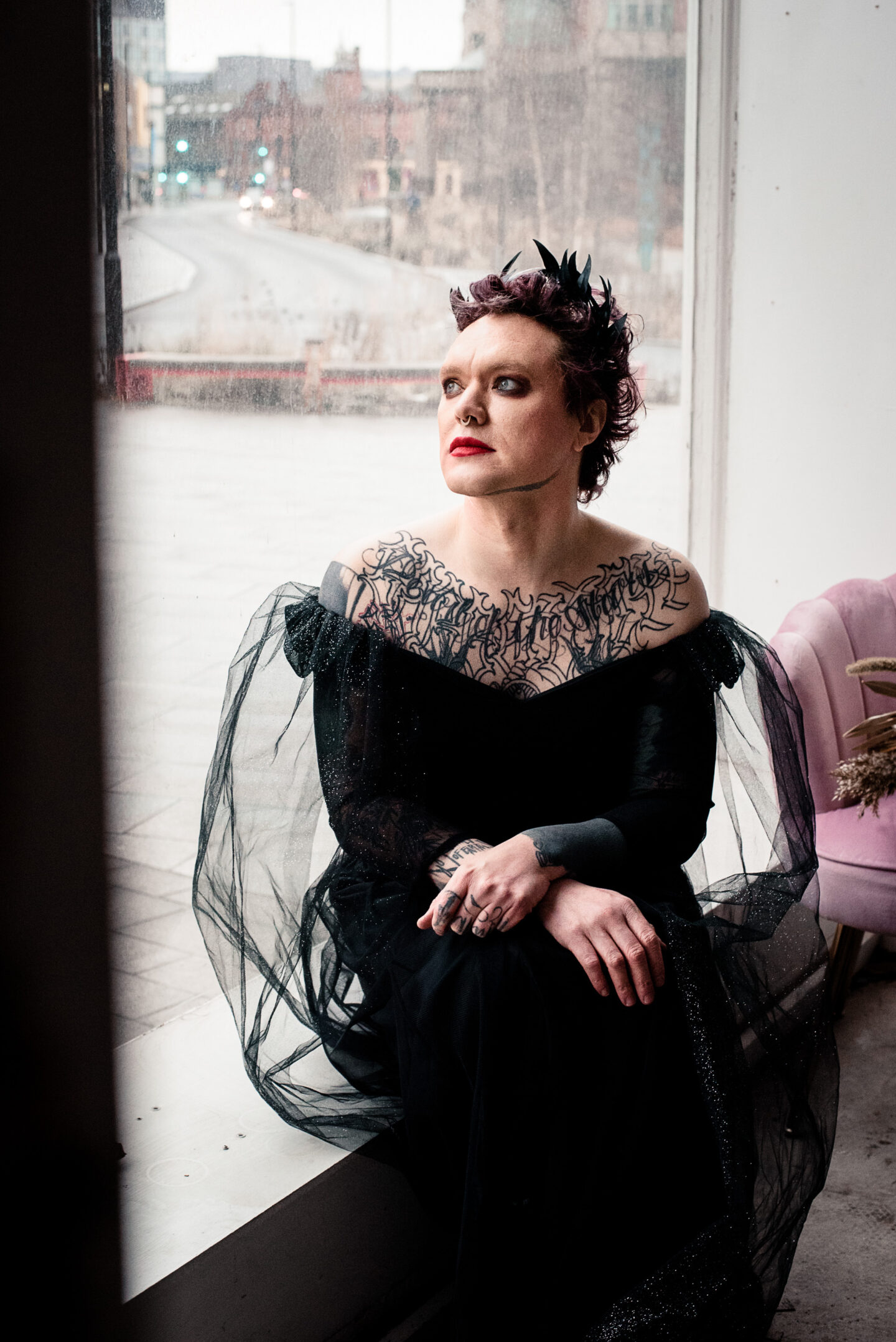 The Team – Transgender Bride and Goth Wedding Vibes
IF YOU LOVED EL'S WEDDING DAY LOOK PIN IT TO YOUR WEDDING BOARDS!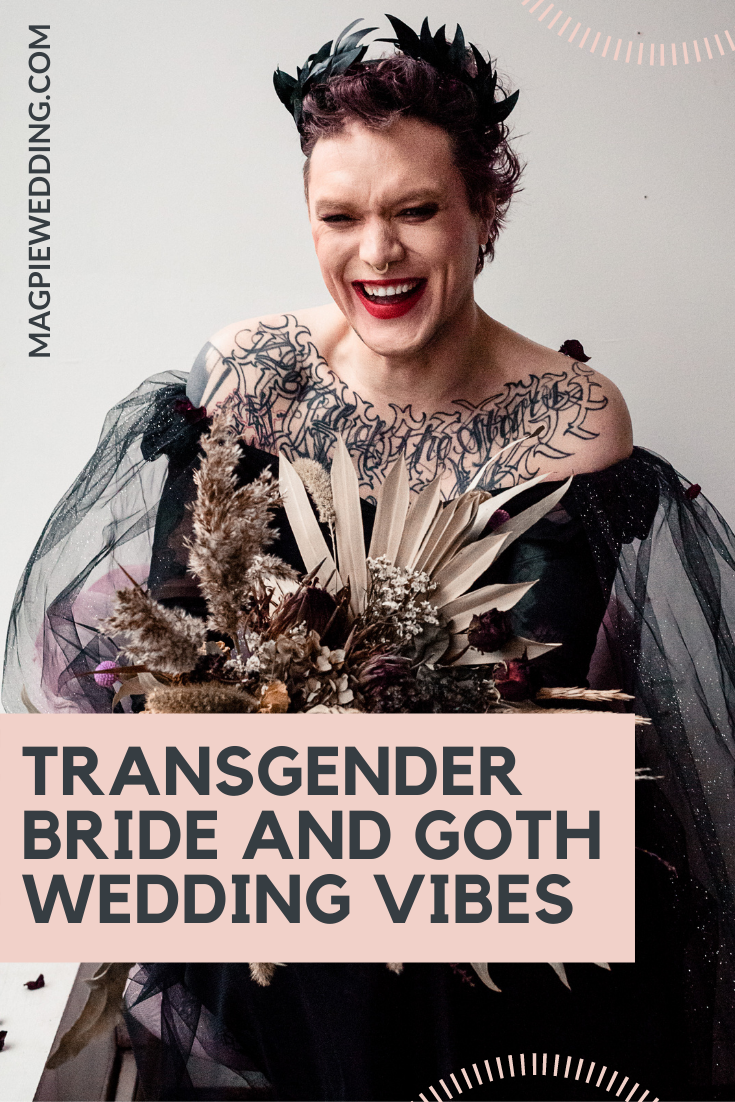 If you loved El, our transgender bride, you may also like;
Goth Wedding Inspiration With Black Wedding Dress and Veil
How To Use Fragrance To Calm Your Pre-Wedding Nerves