Ordering wedding stationery is more important than you think as it gives your guests the first impression of what is to come for your special day. It builds up the excitement and contains the most important information you will be telling your chosen guests, so to help here is everything you need to think about before ordering your wedding stationery, written by Helen Greenwood from Herta's Creative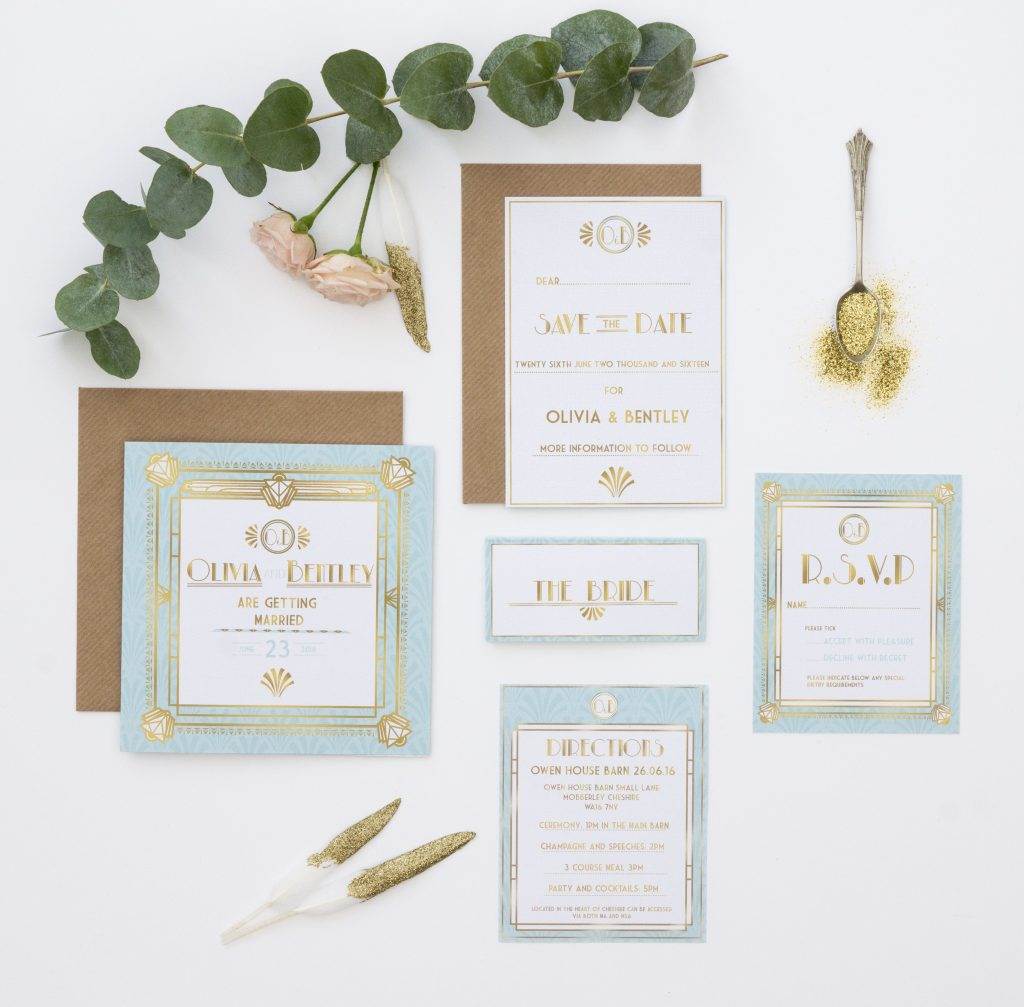 Timing is key
You want your guests to know the date of your wedding well in advance to make sure they can attend but if you send it too soon in advance, they may forget. Save the dates are great to send out and give you an idea early on as to how many guests are attending; then nearer the time the main invites with direction inserts can go out building the excitement of what's to come. It is a good idea to consider holidays such as Christmas when deciding when to post; you want your invites to take centre stage on your guests mantle piece not fighting to be seen next to all those Christmas cards!
How many invites?
Are you are having around 120 guests? This does not mean you will need 120 invites; remember some guests come in couples so usually for around 120 guests you will need about 70-80 invites plus spares. I would suggest ordering about 10 spares should you need to invite last minute guests and also a couple of keepsakes to look back on in the future.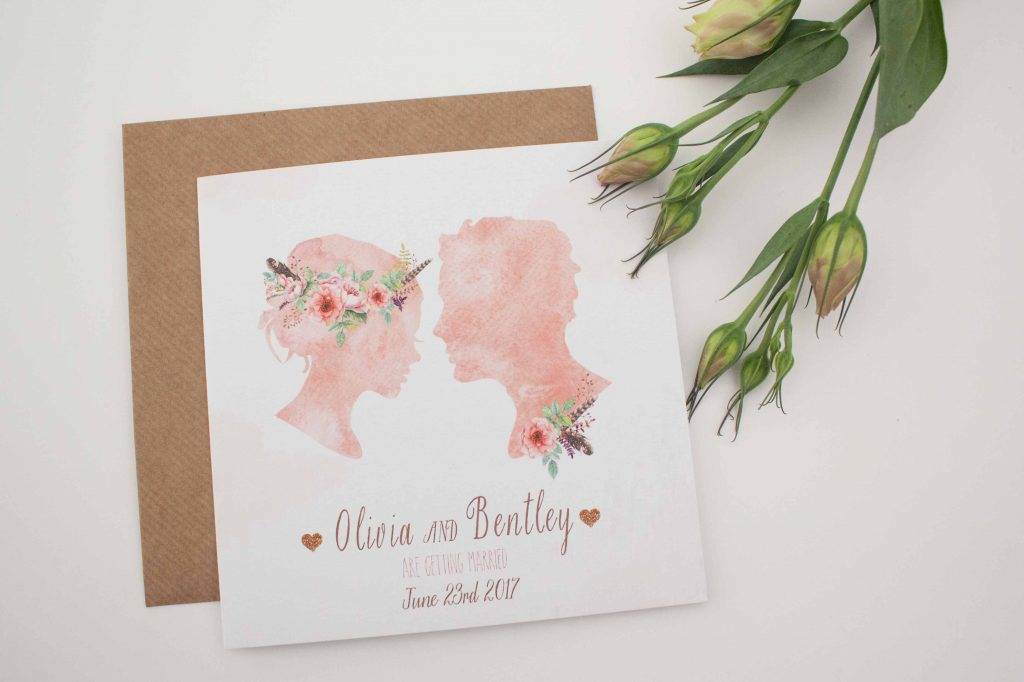 Theme
Once you have figured out how many invites you will need ask yourself whether you have a theme? Choosing to book your stationery with a small independent business is the perfect opportunity to get the invites you want and in your theme. Whether your wedding day theme is 1920s Art Deco or a pretty country cottage vibe speak to your wedding stationer about what you want to get across in your invites, and remember that having a Pinterest board helps immensely to bring your ideas to life!
Gathering all the information
Don't forget that not only do your invites invite people to your wedding but they should also include any details your guests need to know to make your day run smoothly. This includes hotel information, what time they should arrive, where to park, dress code, gift information and an RSVP with dietary information is a must!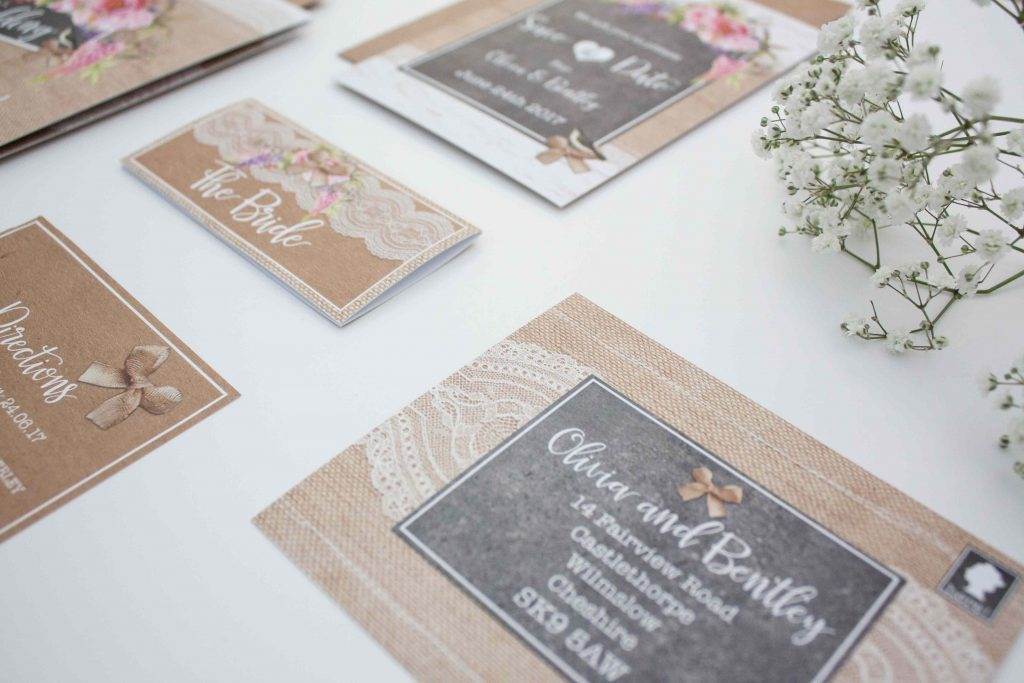 You need to get in writing which guests are attending or not, you've payed a lot for your day and the cost of each guest to you is great so a guest giving a quick reply on Facebook Messenger is not very clear and rather lazy! If you spend the time to send out an invite they can reply in the proper manner. Once the guest replies with an RSVP you can keep a physical record and plan accordingly with the venue.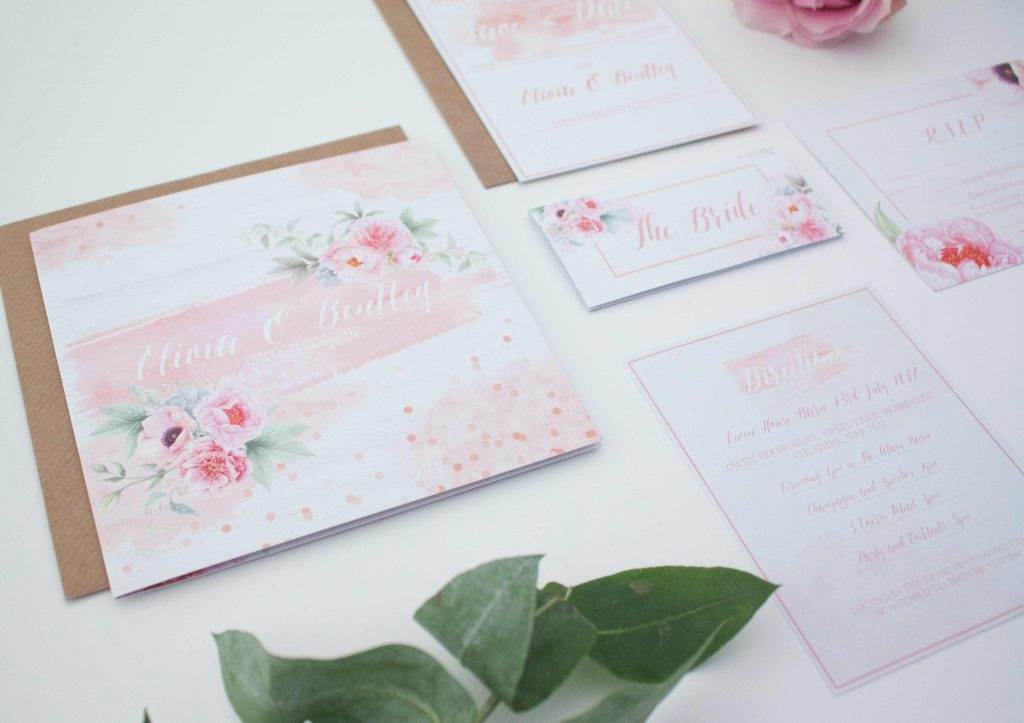 On-the-day Stationery
Some hotels can provide table names for you but how about having your chosen theme or colour pallet running all the way through to on the actual day? All items can match giving a beautiful continuity to your day. Items to think about for on the day:
Order of service for the church
Table plan for either in a frame or on board to mount on an easel so your guests know where to sit.
Table names: once guests know where to sit, table names or numbers can be placed in frames or sat in silver of gold table holders
Name place cards: Want your guests to sit in an exact place? These are a great idea and make a lovely keep sake for your guests to take away at the end of the day.
Menus: The wedding breakfast is one of the main events so why not let your guests see what it coming up and choose options if available. One per guest or a couple per table are sufficient
Extras, such as signs for a photo booth, Prosecco table – your day your ideas!
Thank you cards: After the big day and the dust has settled you must thank your guests for attending and for any gifts or money they may have given you. Why not again use the same theme you picked for your wedding stationery and design the thank you cards to match? It is a nice idea to ask your photographer to email you a nice picture of you both and have that on the thank you card?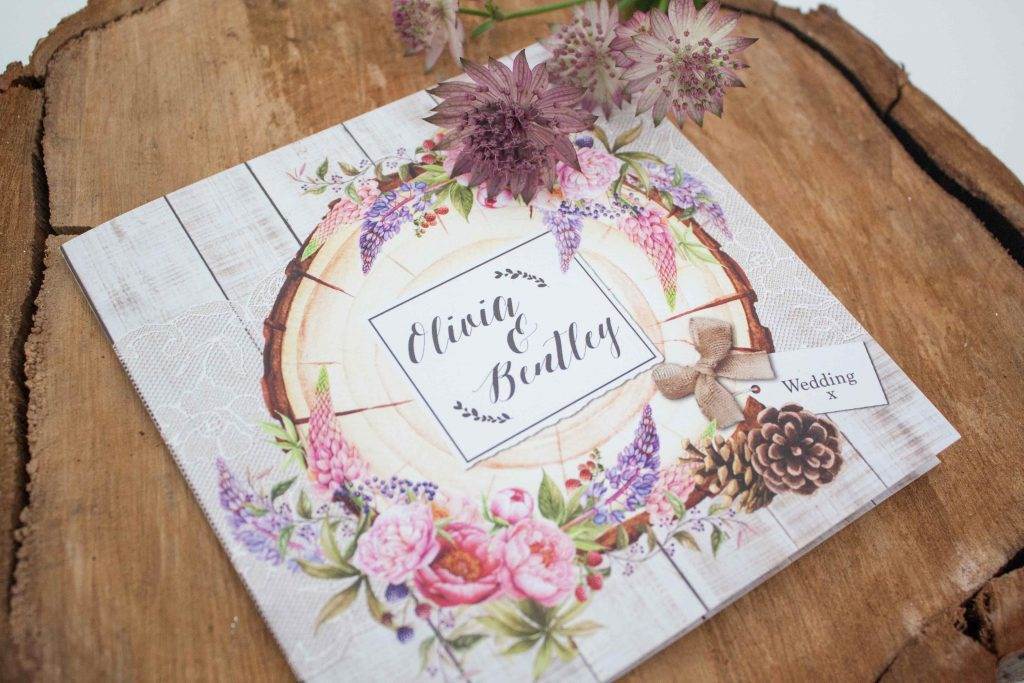 Many Thanks to Helen Greenwood from Herta's Creative for today's ordering wedding stationery blog. Check out her designs on her website and get in touch with her to discuss your ideas and find out how she can bring them to life. Her email is hello@hertascreative.com or join her on Facebook