Things have changed a lot culturally and socially since the 1950's and 60's. When you see an advert from that time it reminds you just how much things really have changed – particularly for women. In today's wedding memories blog we look at some wonderful vintage adverts selling food and drink that illustrate those changes perfectly. Beautifully illustrated these vintage adverts are pieces of art in themselves…and somewhat funny to look at today.
Don't be forced to get on with your wedding day, make sure you stop and have a nice ice cold bottle of Coke. In fact add it to your gift list so like this lucky bride you find it amongst your wedding gifts!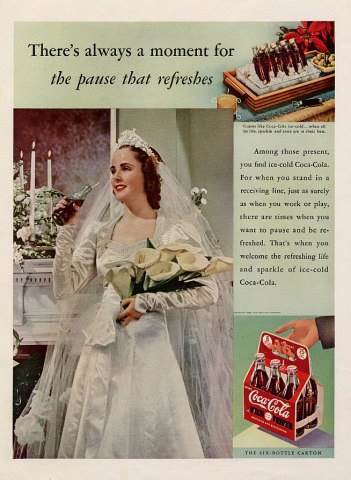 Keep that groom waiting at the church while you have a Murray Mint or two – after all they are the 'too good to hurry mint'. So that's why a bride is often late…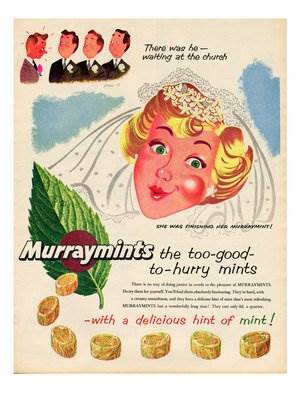 Rather than head off on your honeymoon why not stop for fast food and ice cream while still dressed in your wedding garb? After all who can resist the call of Frankfurts and Fried Clams!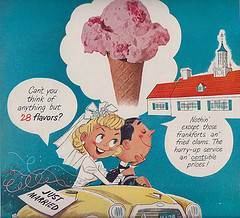 Want to stay thin on your wedding day? Want your marriage to be the most likely to succeed? Drink Pepsi and you all this can be yours!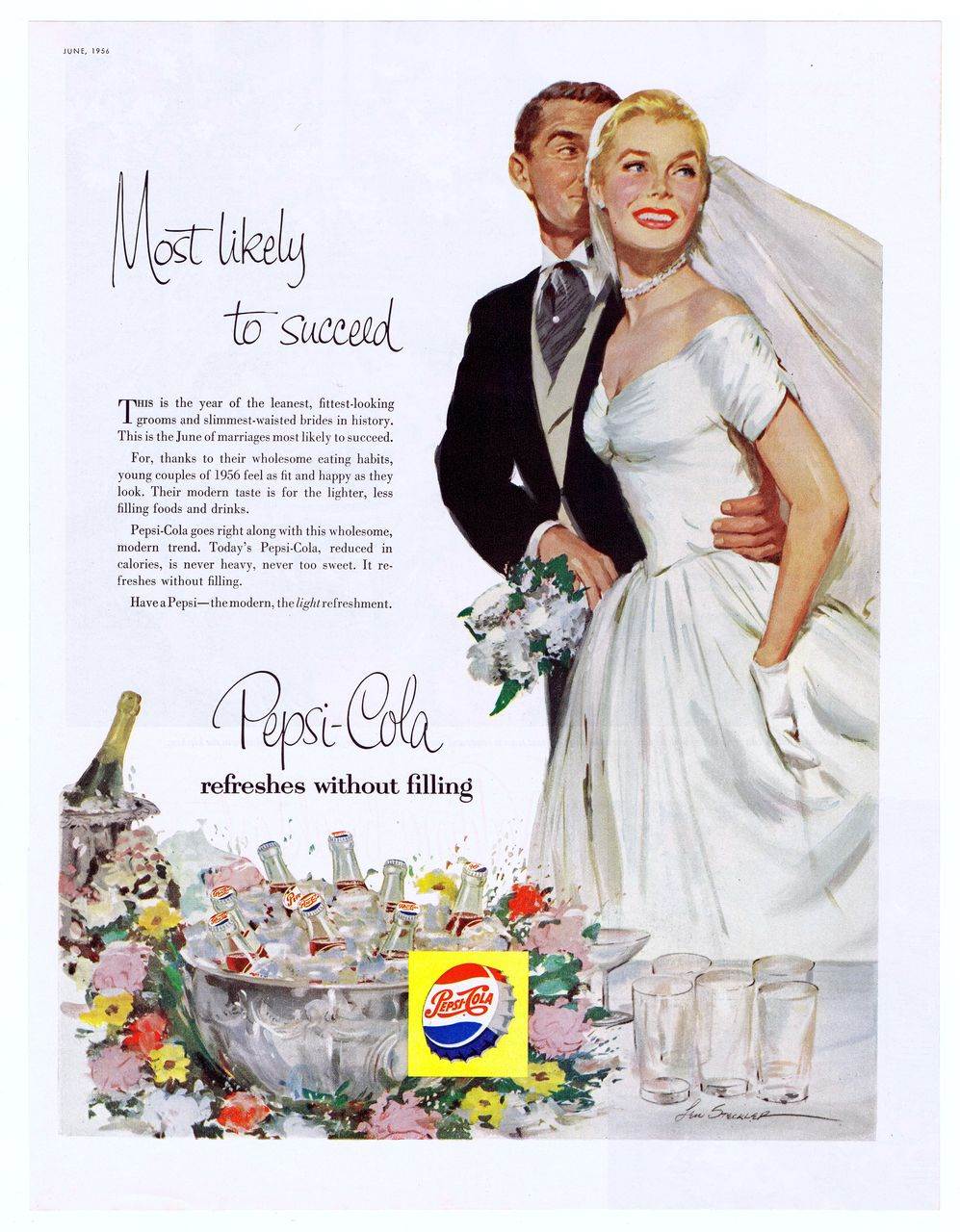 Follow Gladys' advice to make sure you have good food that men 'go for' on your wedding day. With the added bonus of being guaranteed to keep your husband happy at your 'honeymoon house' afterwards too.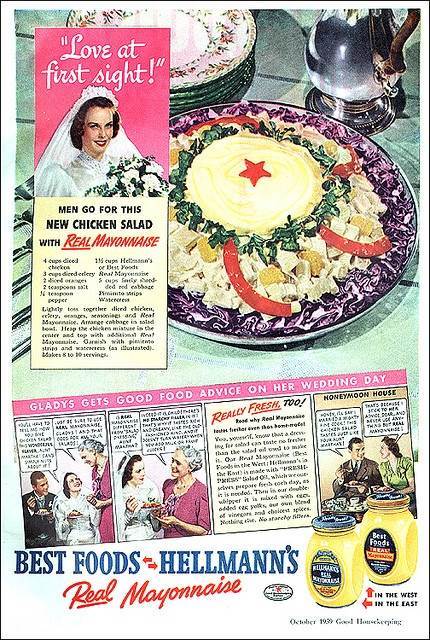 Seen a fantastic vintage advert? Share it with us via Twitter or Instagram and we'll share it with our followers.
Are you going to be a vintage bride soon? Come visit one of our upcoming vintage wedding fairs in Stoke Newington, London on 12th October or Chiswick, London on 9th November and find everything you need for your big day. For more details check the website – www.vintageweddingfair.co.uk.
Written by Sarah Gorlov