We are now no longer the National Vintage Wedding Fair, but we still love a vintage dress here at Magpie Wedding.We love the romance of them, the uniqueness, the fact that it is more ethical and fun too. Today's wedding features the wonderful vintage wedding of Lucy and Richard, and her 1960s wedding dress. I personally love her hair – I felt under pressure when I got married to have an up do, but Lucy shows us that a sleek look works just as well.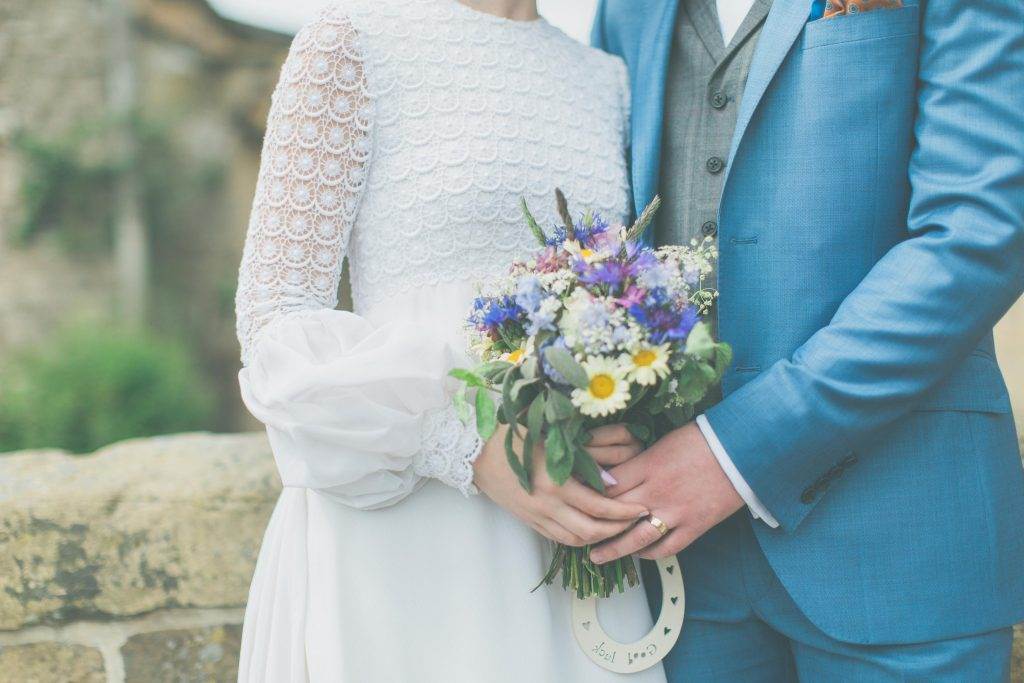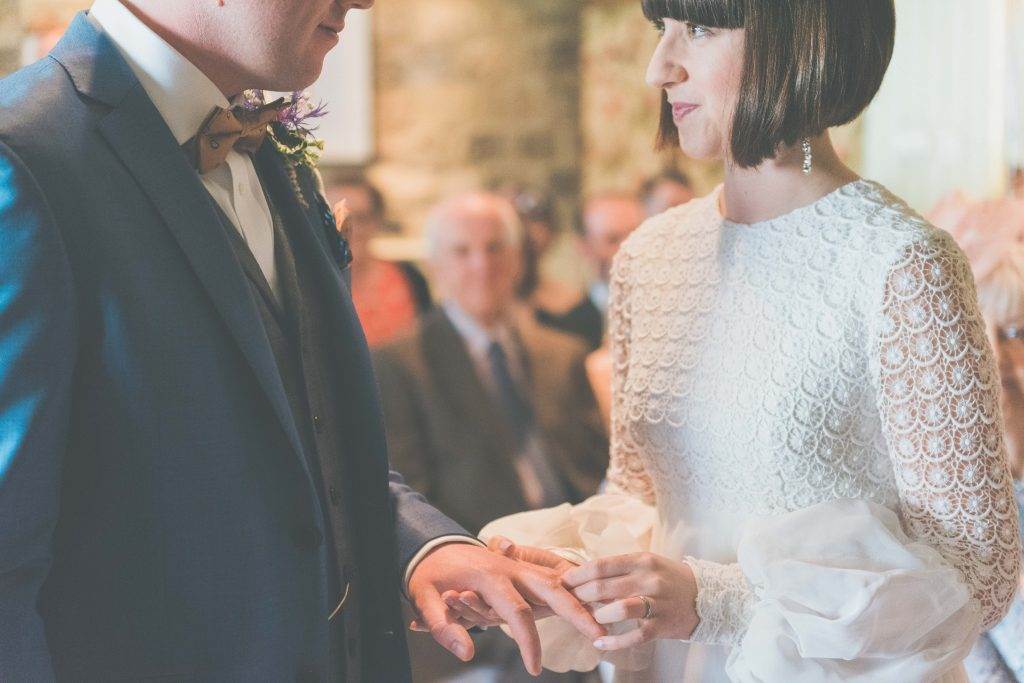 How they met
"We met in our local town of Barnsley on New Year's Eve 2006, where we were both out with friends. We got chatting and the following day Richard sent me a message wishing me a Happy New Year and asked me out for a drink. The rest as they say is history!
Richard proposed to me on Christmas Day 2013. He had asked my Mum for permission and one weekend whilst I was away visiting friends he took my Mum and his Mum to help him choose my engagement ring. After the proposal we went to Paris for New Year's Eve to celebrate becoming engaged!"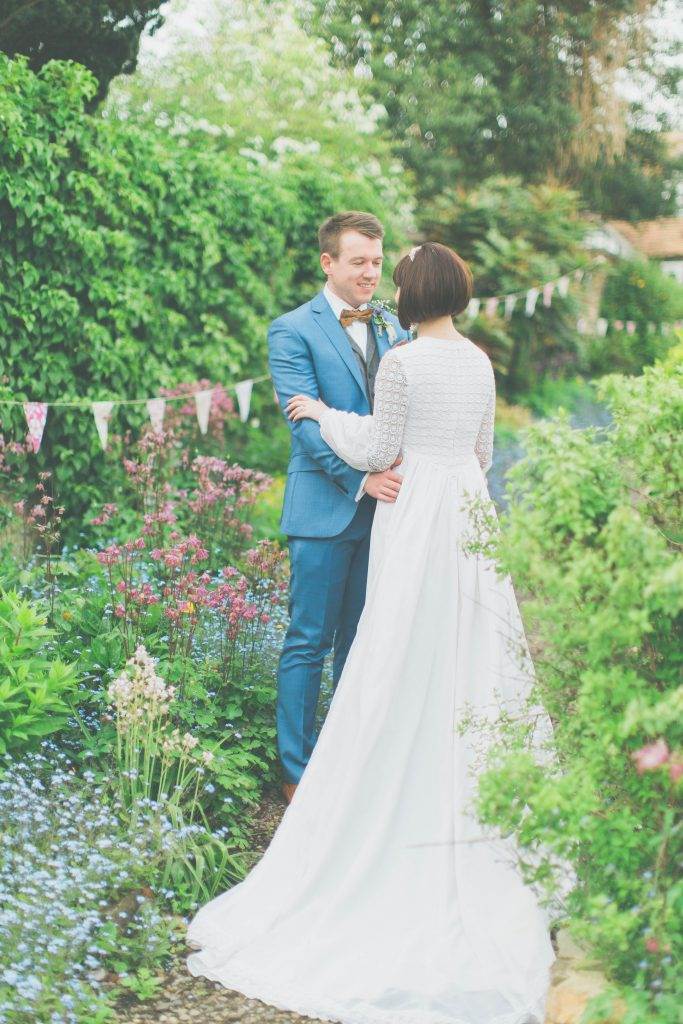 The Theme:
"I had always had an idea that our wedding would incorporate some vintage elements, our style is quite quirky and retro, and once I found my dream vintage dress the rest of the wedding planning just fell into place. We allowed ourselves around 18 months to plan our dream day."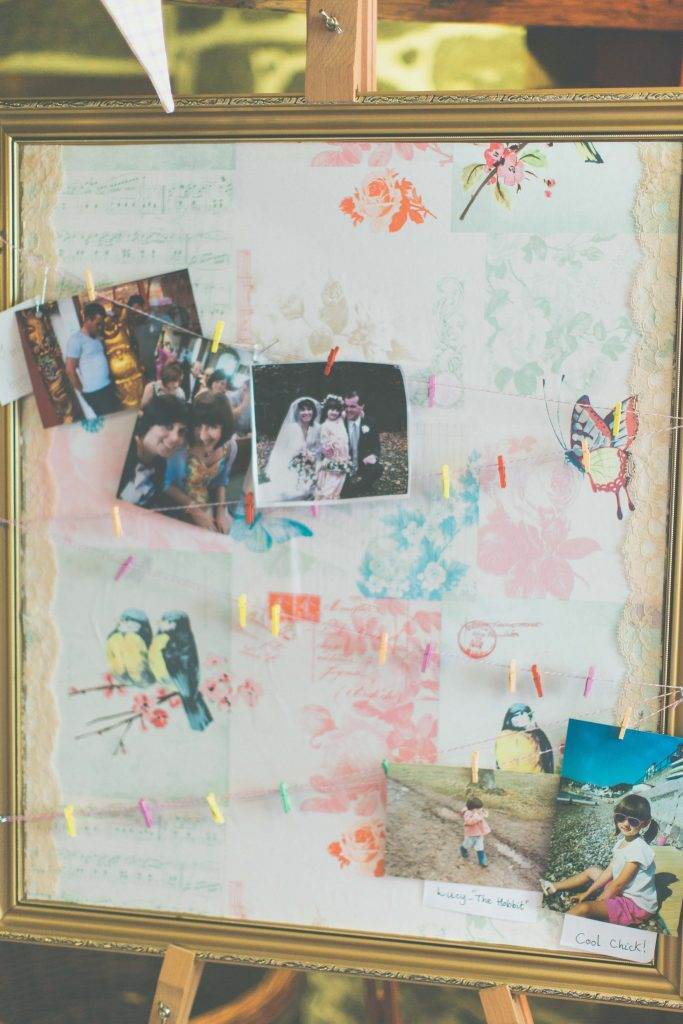 The Dress:
"I found my dream dress with the help of the lovely Hayley at Glory Days Vintage, a vintage bridal shop based in York. Hayley was so helpful and I found my dress on my first visit to her beautiful shop. I loved the design of the original 1960s wedding dress, with its lace detail and bell sleeves it reminded me of Dusty Springfield and I fell in love with it that day. The dress fitted perfectly and had no alterations at all; I think it was truly meant for me. I am not sure who wore the dress previously but I would like to think they had as much fun as I did on our wedding day, and had many years of happy marriage."
The Wedding:
"Our day had a vintage theme, and Mum and I had spent time making metres of bunting to decorate the hotel gardens, we were so pleased when the sun shone all day, meaning no soggy bunting! I carried a bouquet of wild flowers and Richard had herbs as part of his groom's buttonhole, a nod to his love of cooking! Our tables were full of small clusters of glass vases and stone jars filled with wild flowers, adding to the vintage theme.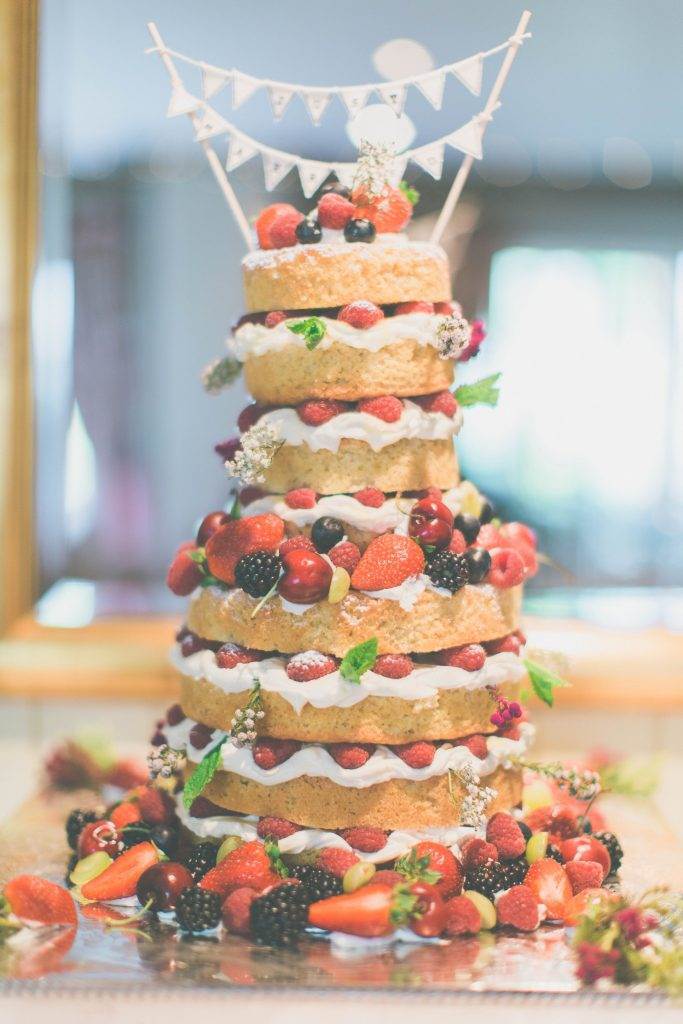 We both still cannot stop talking about our wedding day with our family and friends, and how totally fantastic it was. We would do it all again tomorrow if we could! "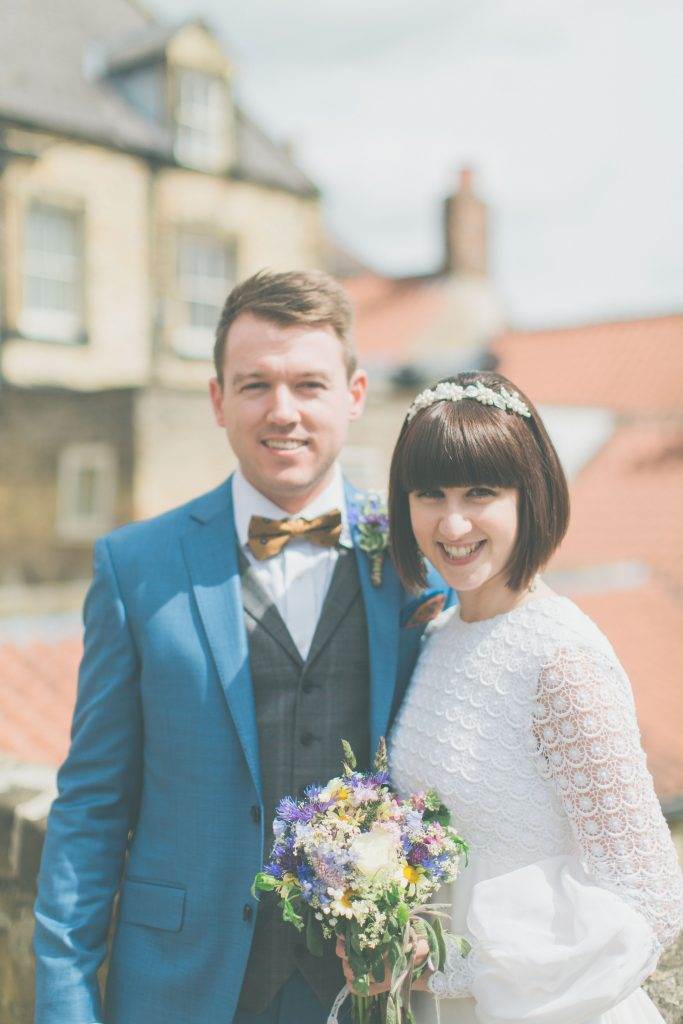 Do you want a vintage 1960s wedding dress? Then come along to the Magpie Wedding Show next season – see details on all our wedding shows with timings, workshop details and how to get tickets here.
Credits:
Photography: Natalie Pluck.
Brides Dress: Glory Days Vintage Bridalwear.
Flowers: Blooming Yorkshire.
Venue: The Black Swan, Helmsley.