A good old Yorkshire Irish knees up on the blog today with Ruth and David's city wedding at Kelham Island Museum, Sheffield. They wanted a party vibe, with all of their favourite things and favourite people, so that's exactly what they did! From a friendship that grew into love, their passion for travel, and a love of dancing they tell us the story of how they planned their perfect wedding day at Kelham Island Museum…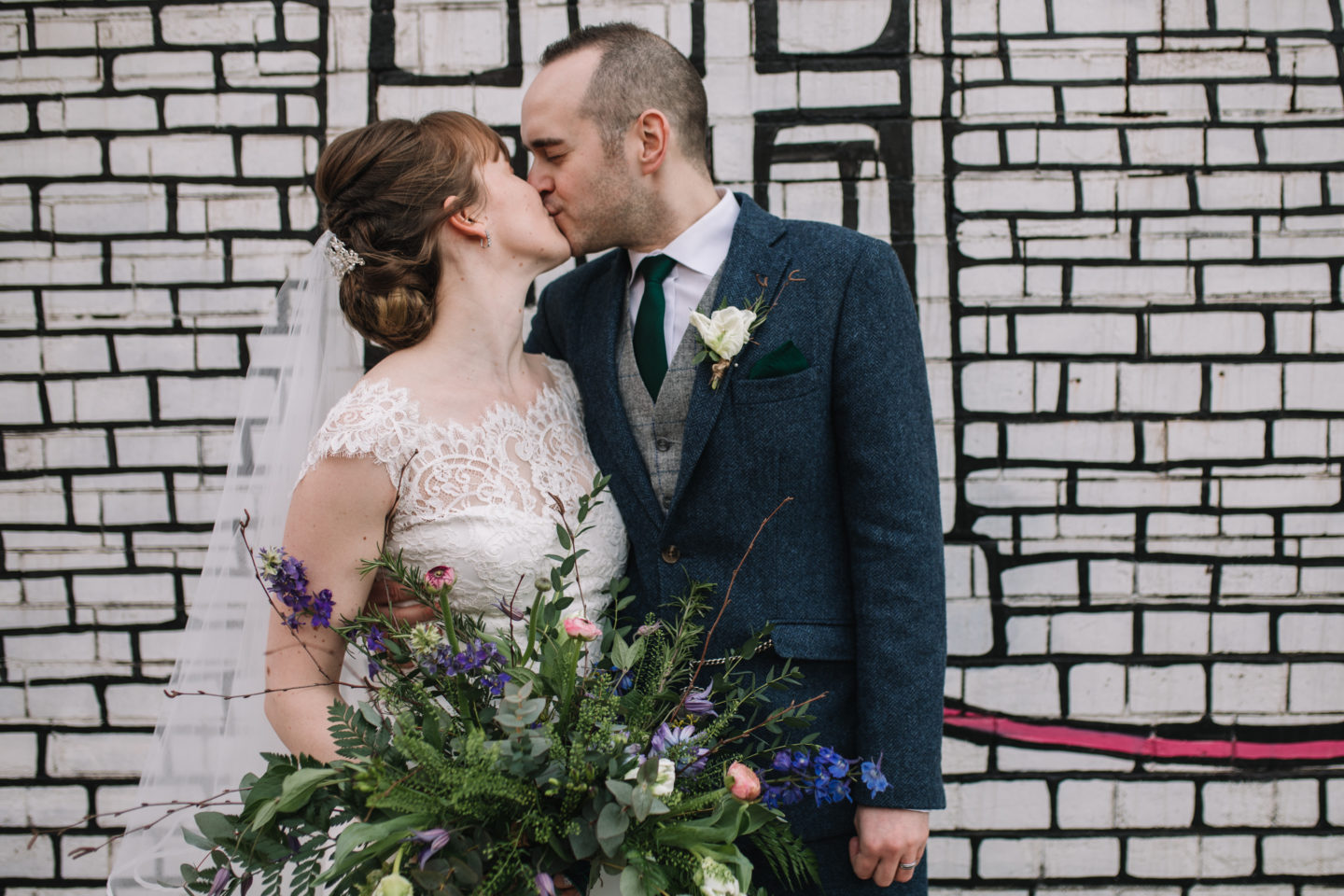 How Did You Meet
"We worked together at Homebase Head office in the gardening team in Milton Keynes. The nightlife there was pretty good as the office was city centre based, and we became good friends before becoming a couple."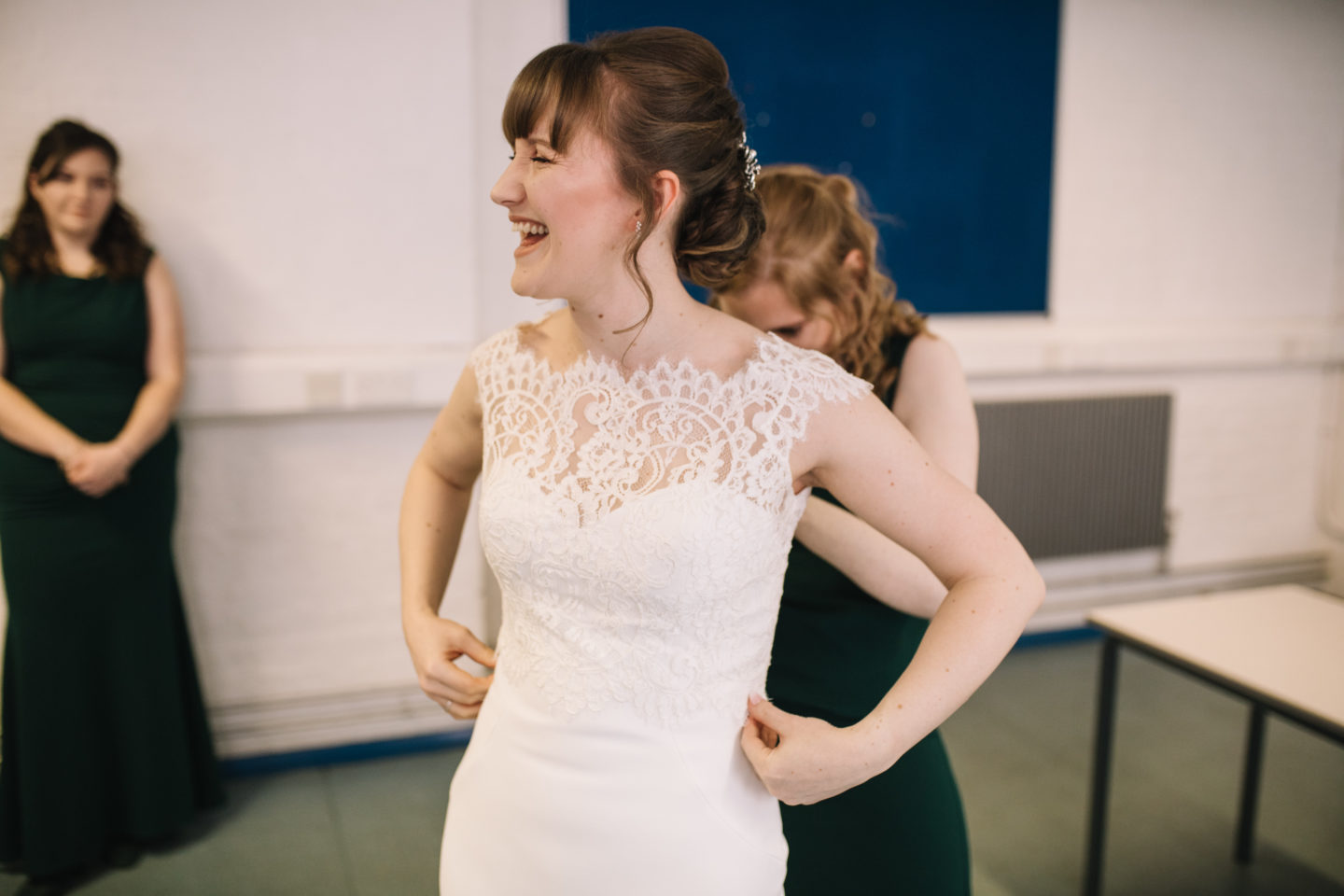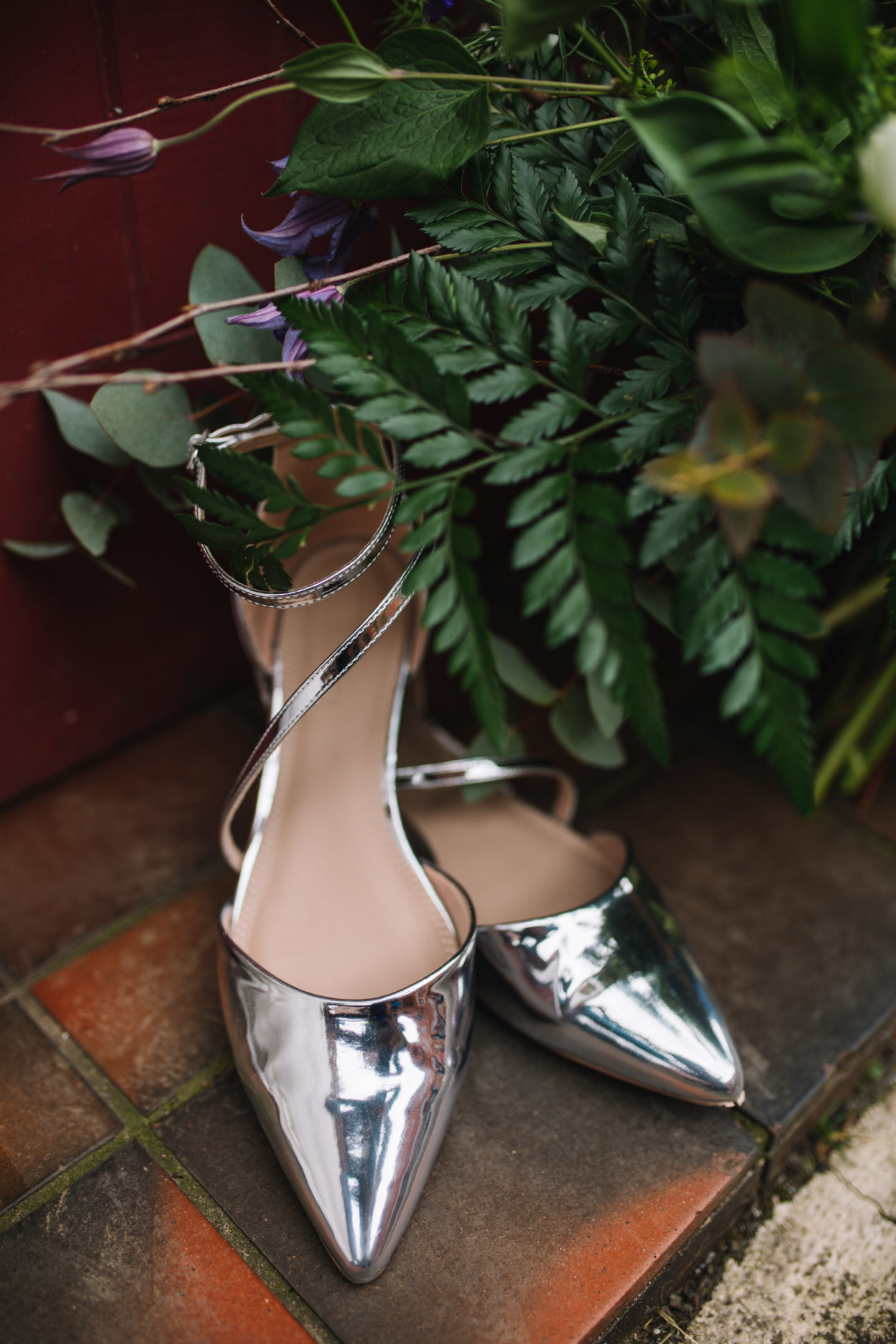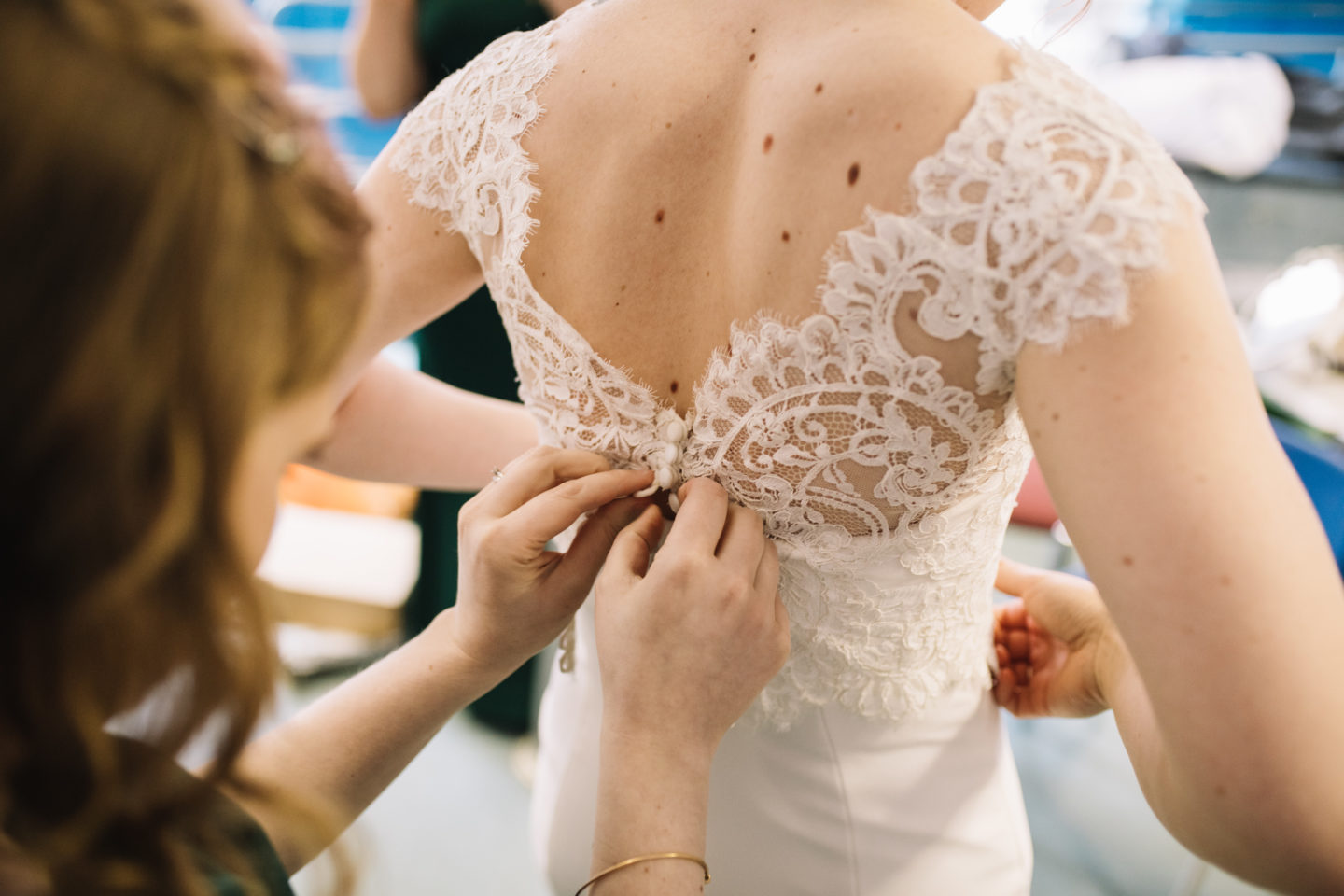 The Proposal
"It was always going to be somewhere overseas, and I decided to do it on a day where we visited the Vatican City. I had been before many years ago but Ruth hadn't, so I knew that the very top of the Basilica was open and would be a great spot. But when we got up there, after all the steps, and it was so crowded, and on a very hot day, it wasn't quite the right time (a little sweaty!). Instead, I did it when we got back down to ground level in St Peter's Square. We were taking a few pictures, and I told Ruth that I had something that would make the pictures better; that's when I got down on one knee and popped the question"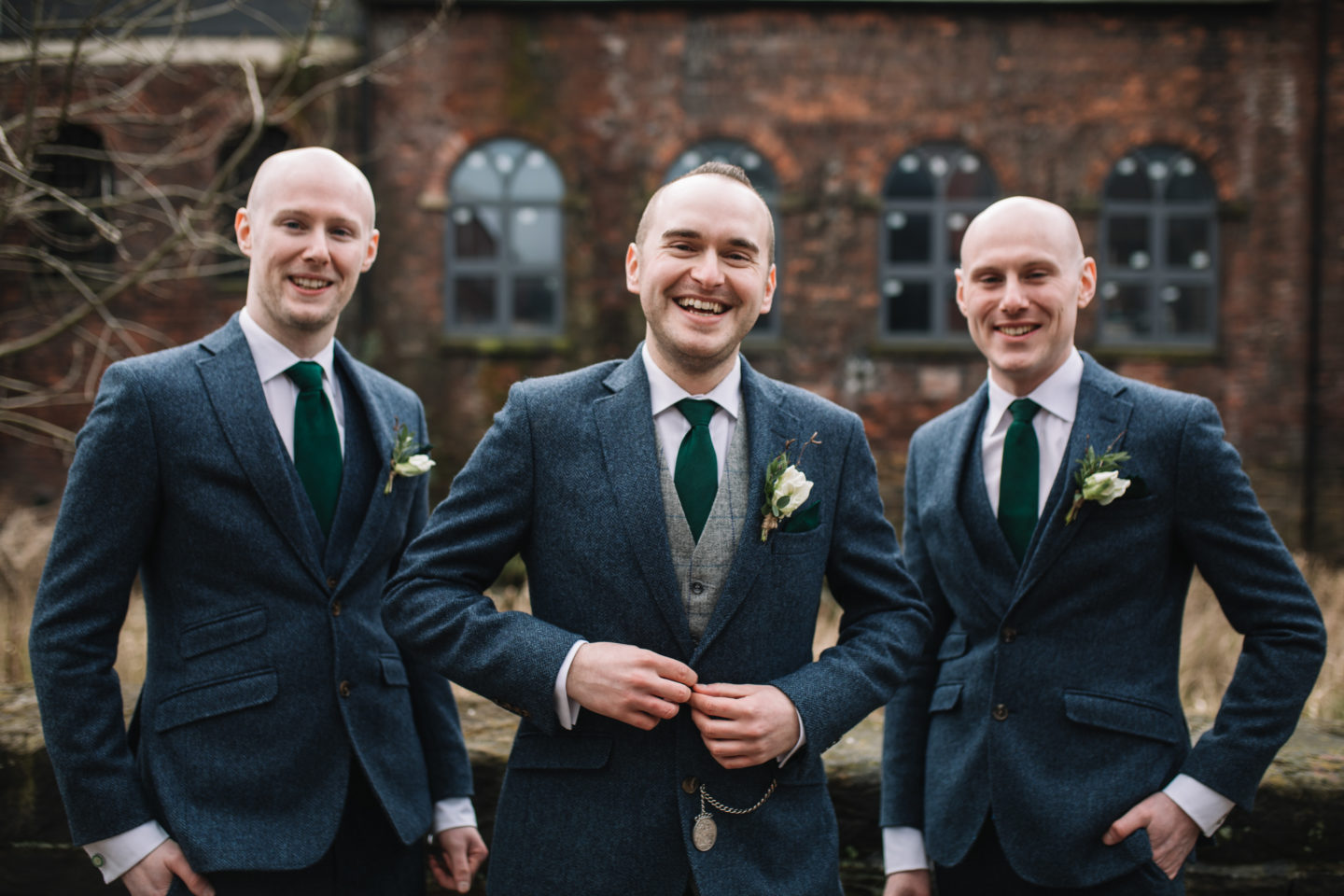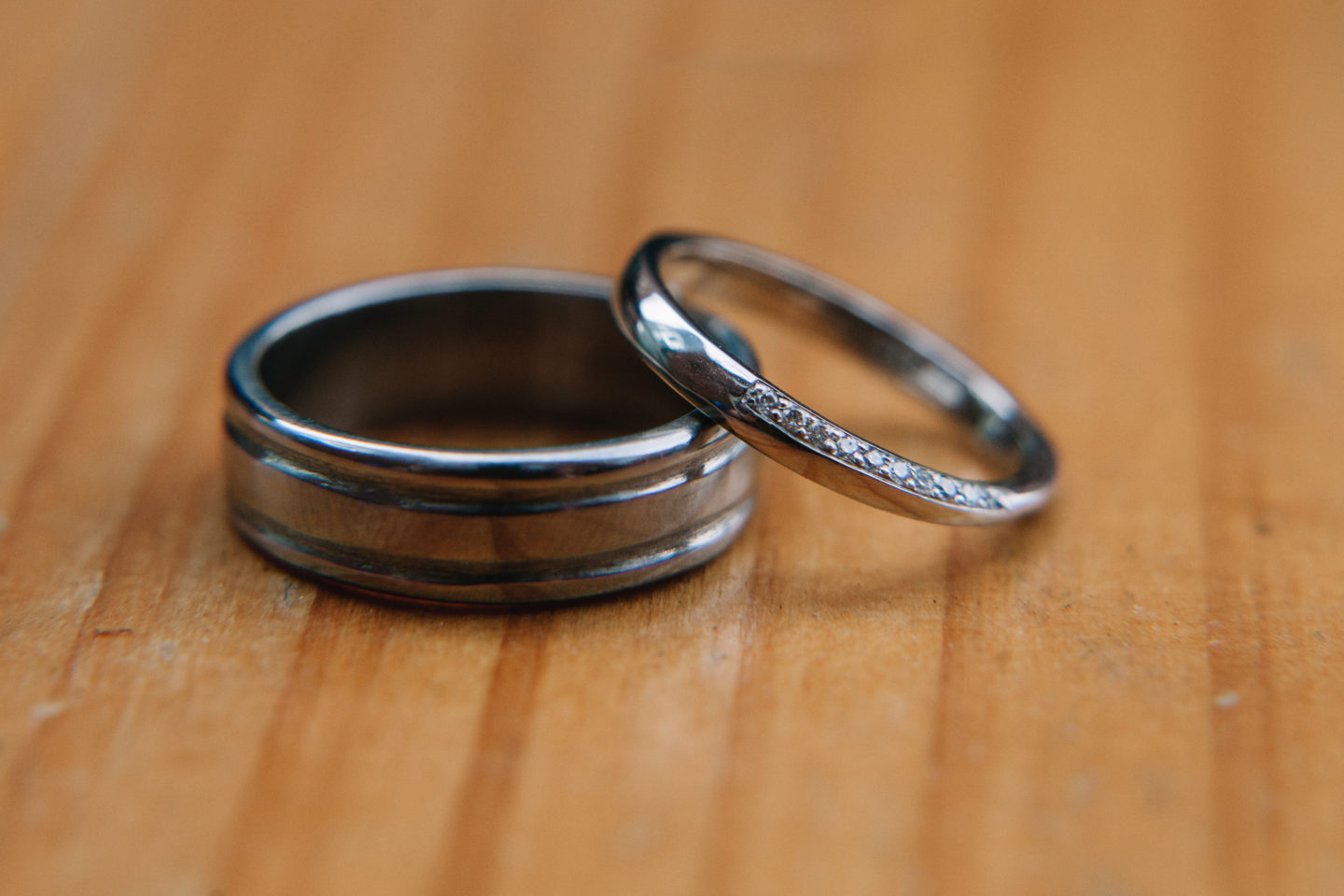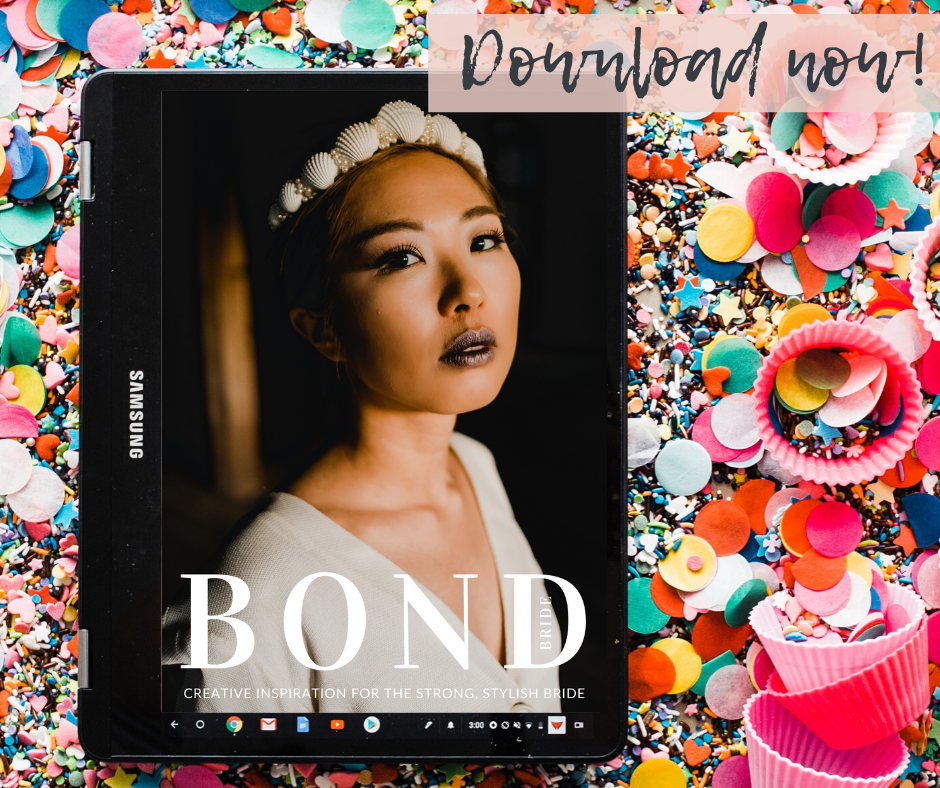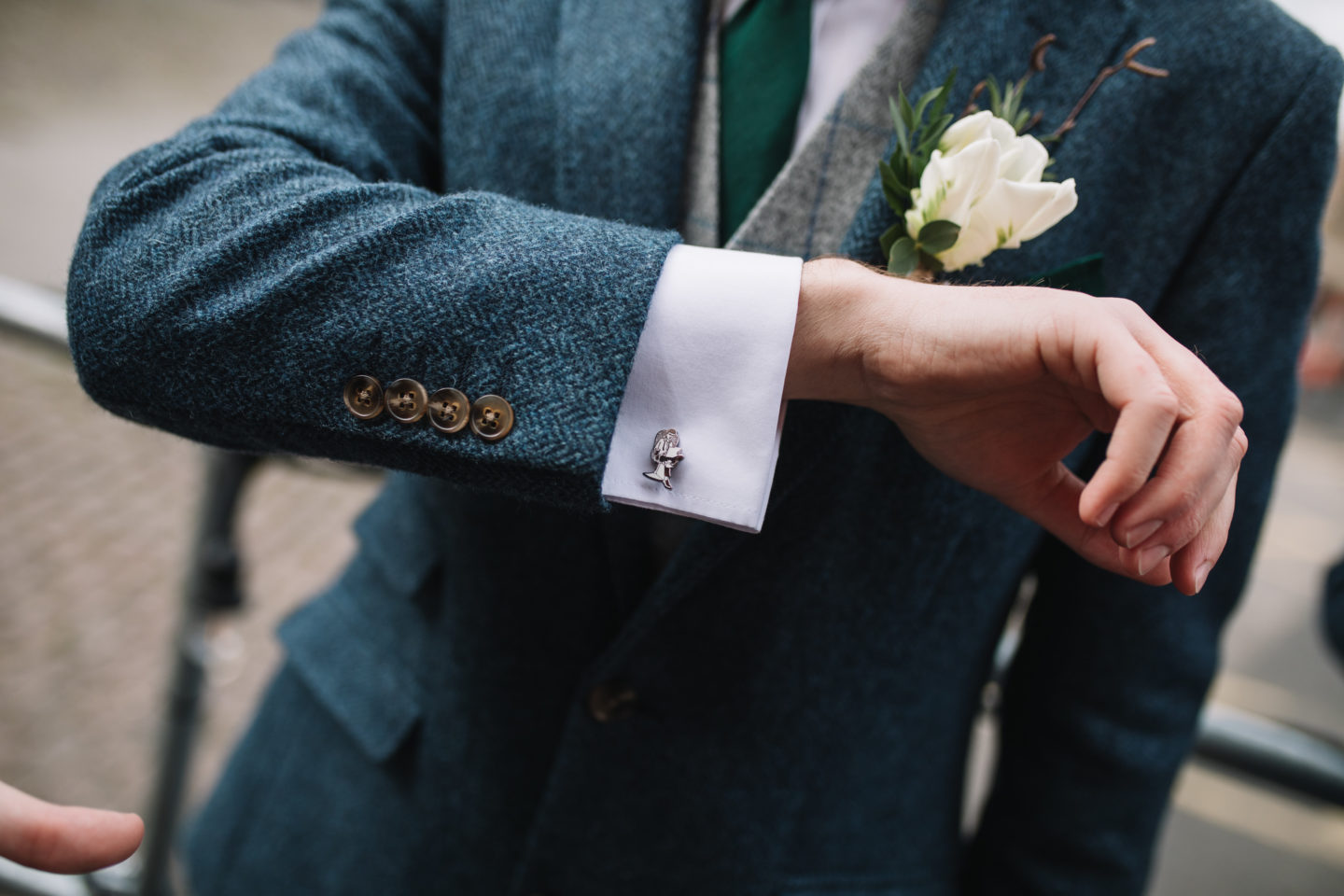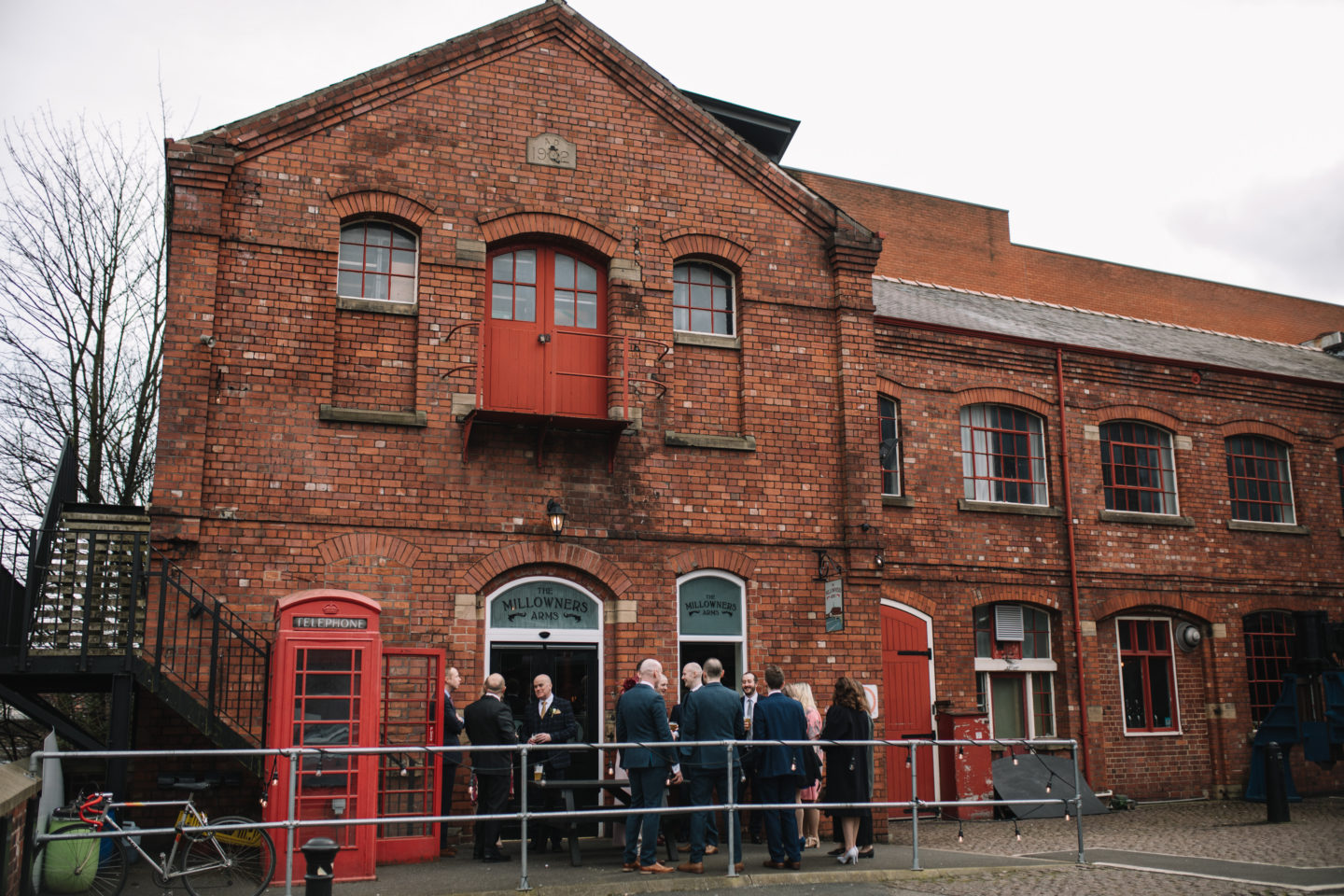 Planning The Wedding
"We decided quite early that we'd go with a travel theme given our love of seeing the world together. That tied together the dining room quite nicely – we named the tables after countries we'd been to and scattered a few Polaroids from that particular trip, we displayed all the table names on a big map, and had a globe as our guestbook. Another influence was one of our favourite pubs in Sheffield (The Old Workshop) – they had these really nice decorations and just had a good vibe, so we tried to recreate some of those. Then there's the area and the venue itself which was a big influence."
The Location
"We viewed a lot of venues and fairs, so when we went to Kelham Island Museum we instantly knew it ticked all of our boxes; we shared a glance and a nod behind the guide's back mid-tour. It speaks to my love of the city, has the industrial vibe which is really prevalent in the area, and (boring I know) was the perfect fit logistically – Ruth could get ready on site, there is a pub for everyone to meet in, there were separate areas for ceremony/reception/breakfast so no need for flipping rooms. I don't think many people think of it as a wedding venue, more somewhere you go for a school trip, so it made us feel really unique"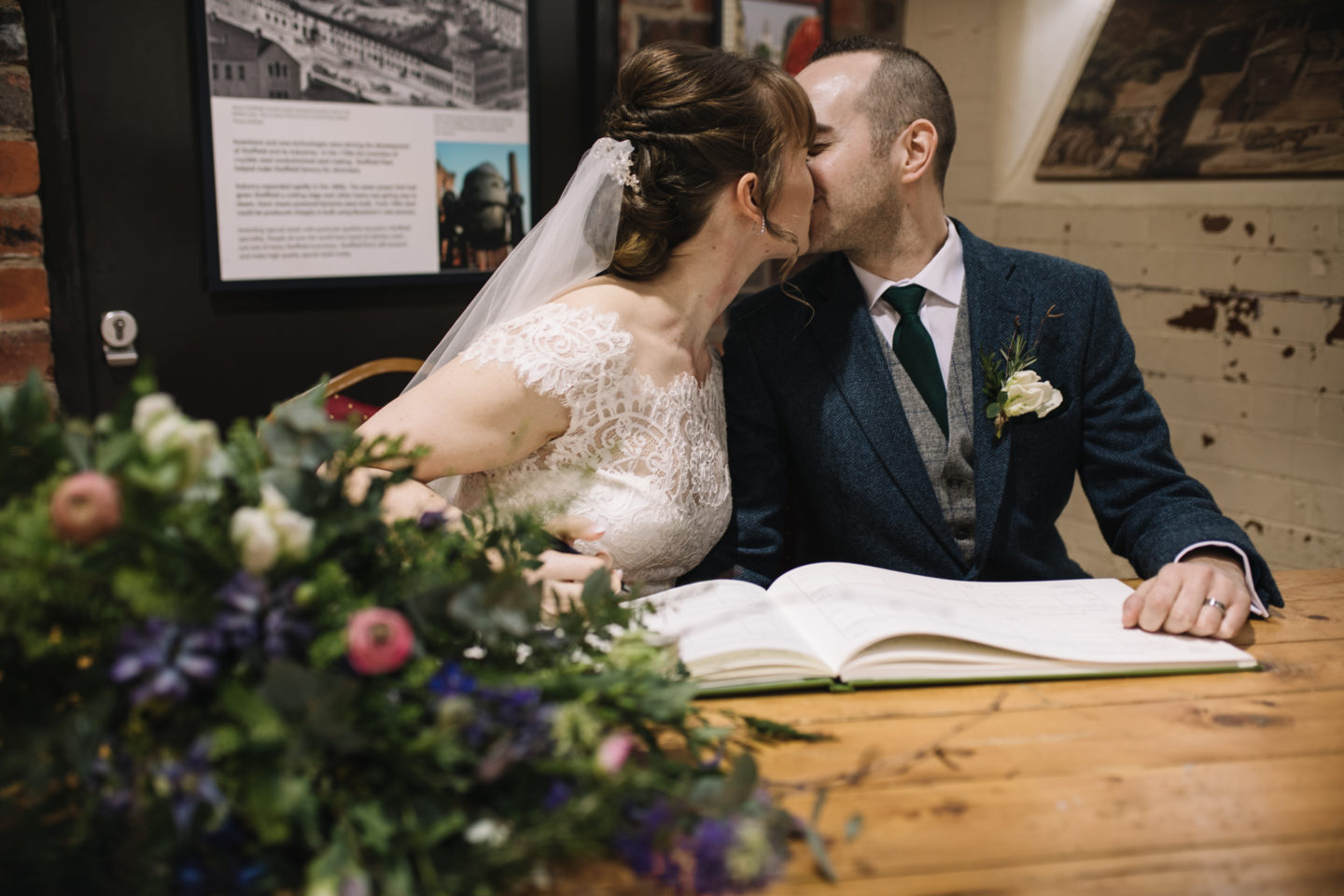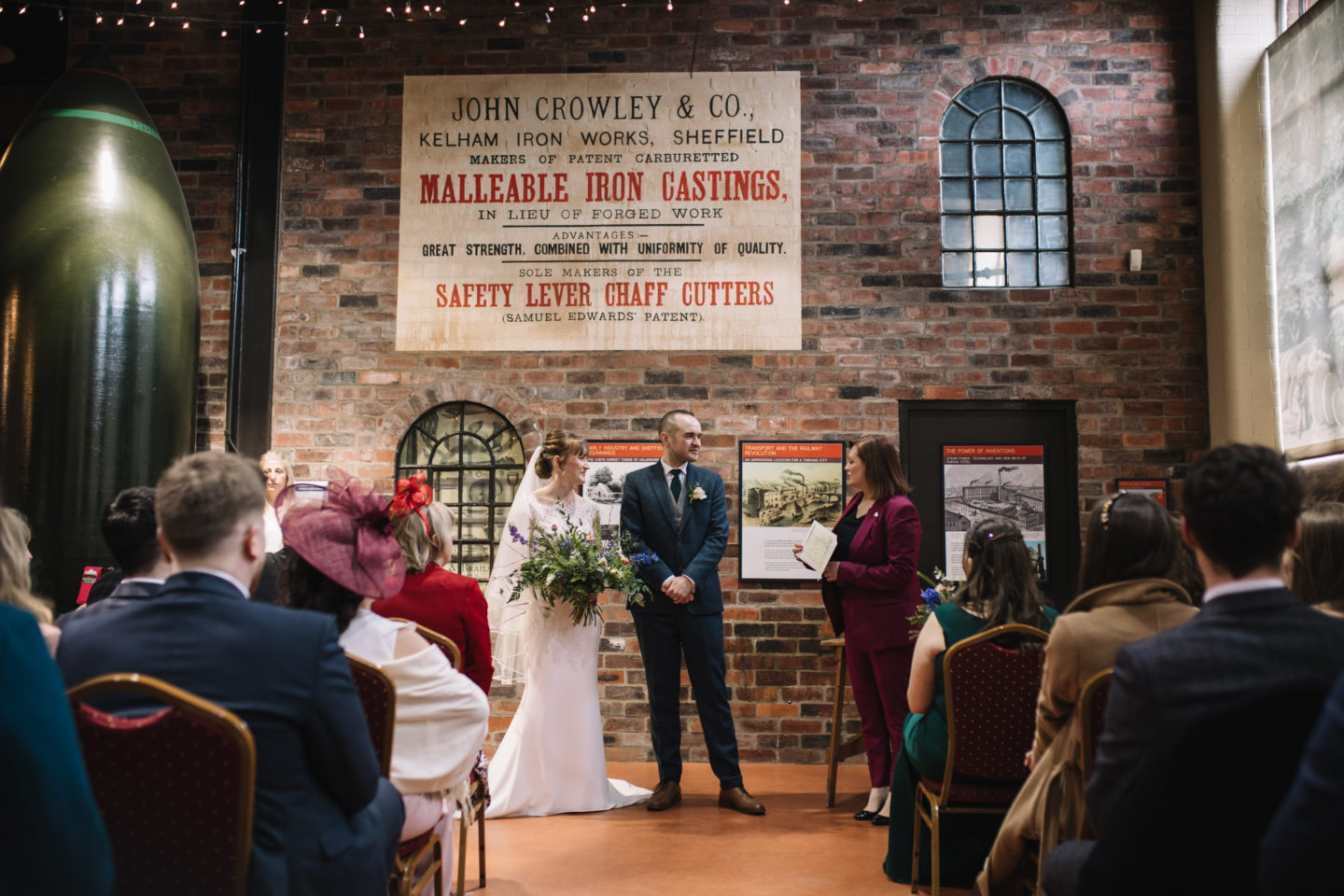 The Dress
"Dave's mum owns Randle and Randle salon on Ecclesall Road which is just down the road from Emily Bridal and seeing the dresses she puts in the window she recommended I give them a go. I had been to just one other salon before Emily's and didn't find any dresses I liked so I really wasn't sure about what style I wanted when I arrived there. I went with my bridesmaids, we had a great time and narrowed it down to two dresses. I went back the following weekend with my mum and we decided on the dress – we just loved that we could customise it with the lace top. I felt great all day and so got many compliments on the dress! I'm absolutely thrilled with my choice."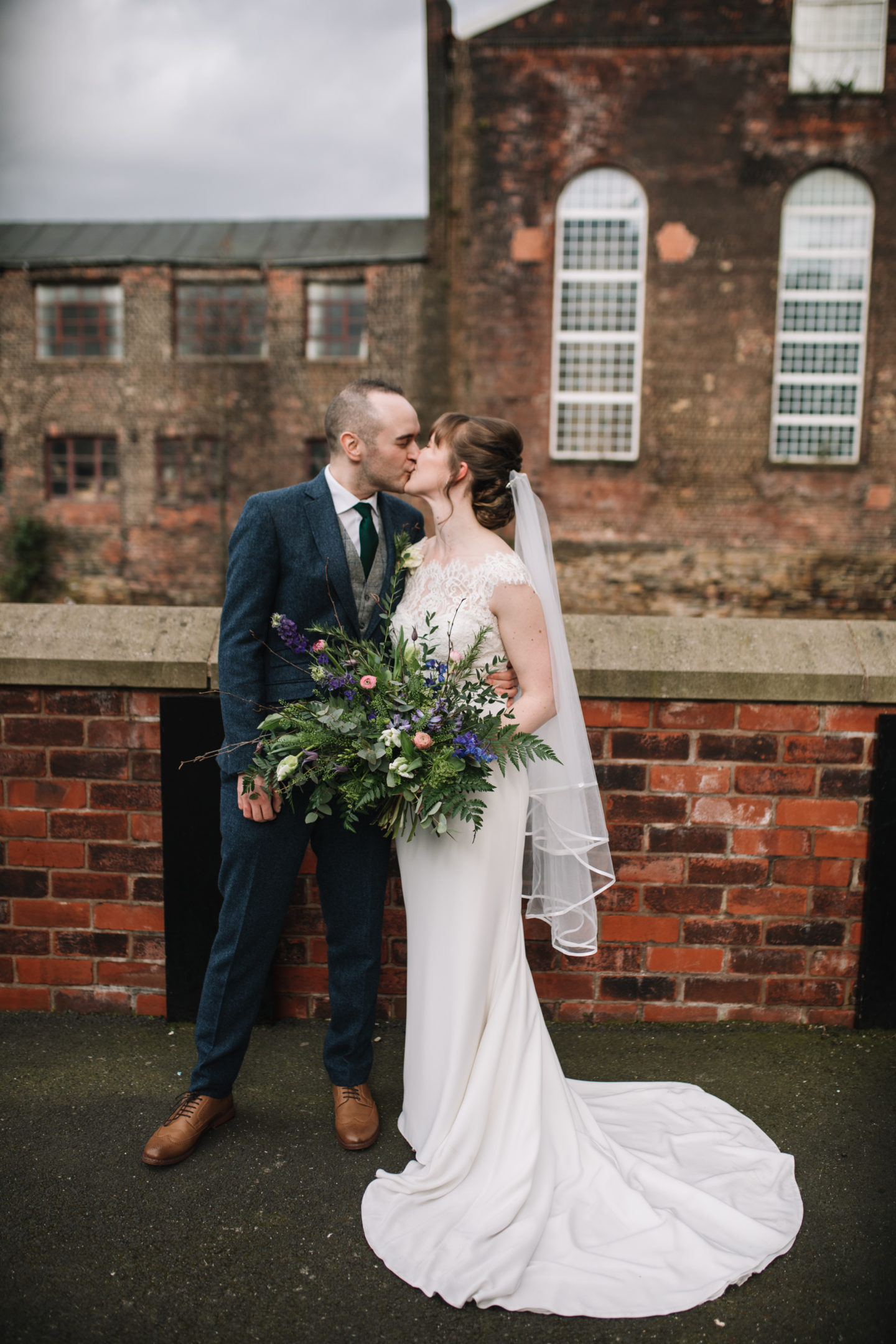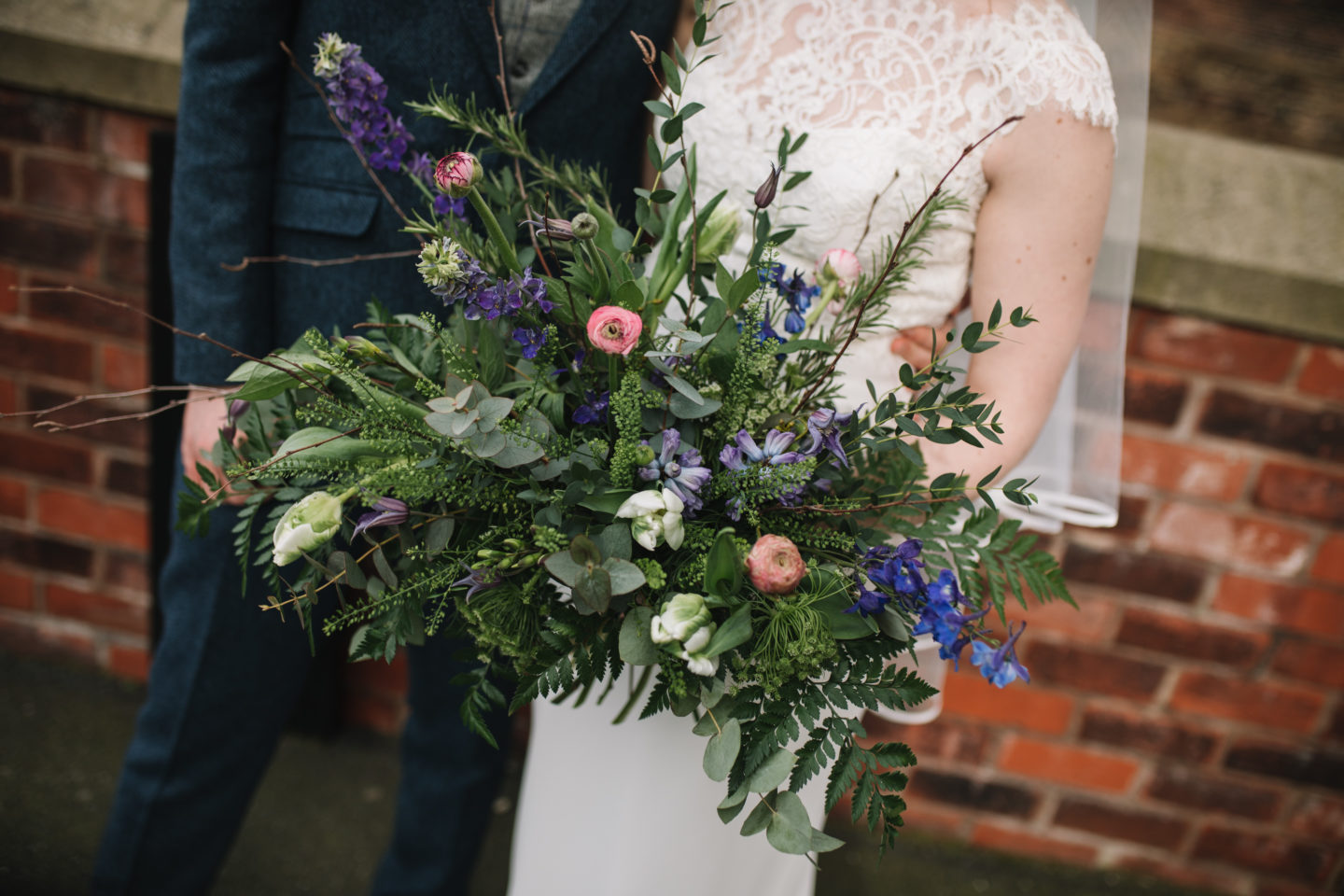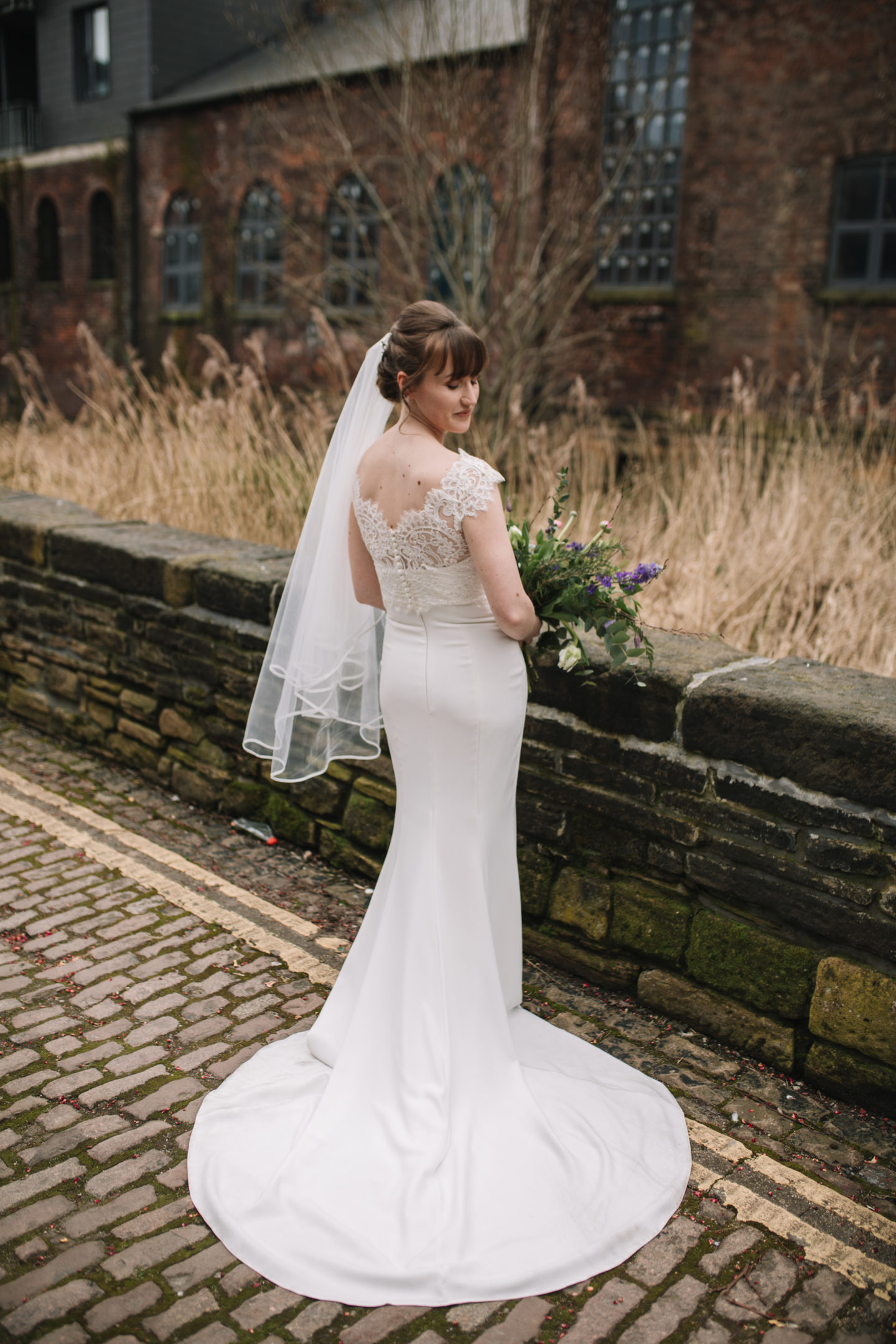 The Suit
"Strangely, one of the few things I was against was the country tweed look. I thought it was a bit overdone and looked a bit false. So I tried on a few "standard" suits and didn't feel special enough. We then went to fitting where they had tweeds, and the blue I went for was a great mid-ground – it had the premium touch and feel, but without me looking like I was going on a hunt"
The Bridesmaids
"Knowing that our wedding was going to be in March I wanted my bridesmaids to be as warm and comfortable (I knew the adrenaline would get me through any cold weather but I didn't want to wish that on them!) I knew I wanted bottle/emerald green as I love that colour and is a nod to my Irish heritage, but I was happy to go with whatever style they wanted. I came across Goddiva's website and fell in love with these gorgeous off the shoulder dresses, luckily the bridesmaids love them too so we went for it!"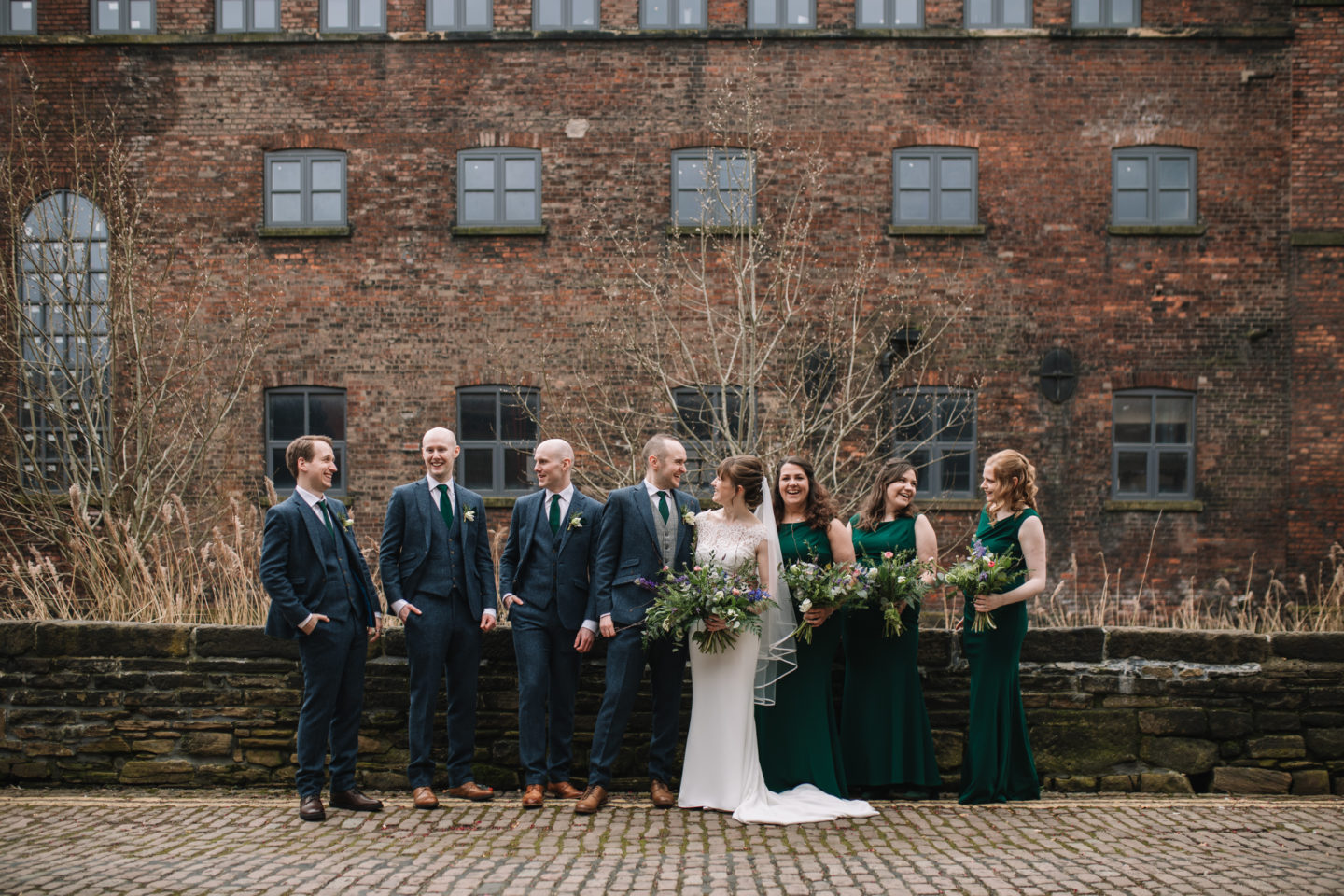 The Details
"Of all the things we wanted for our wedding day and that we'd enjoyed about other weddings, the cake never featured that highly, so we weren't that fussed and had made the decision not to bother…it was like the only reason we were going to have a cake is because wedding has a cake. It was only when my sister suggested making it that we started to like the idea; it became so much more than a cake and was a really nice personal touch. Plus it tasted great, she did a really fresh lemon and orange sponge which everyone went mad for."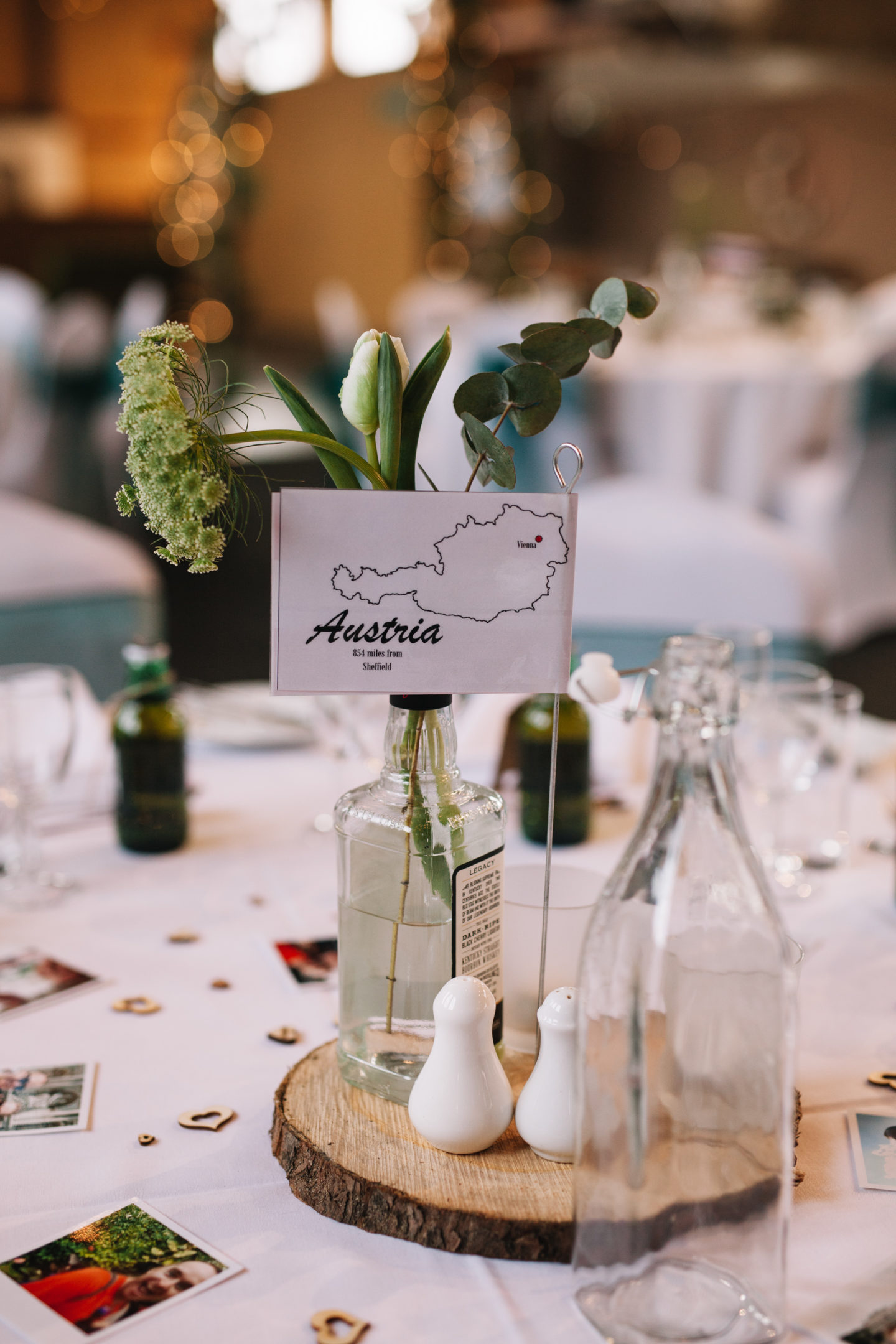 "For the flowers Ruth really wanted something natural looking and seasonal – the traditional neat little bouquet just didn't seem to fit the venue. As with many elements of our day, we didn't just want to go with "what everyone has", so the wild looking spray which Sam created really complimented the venue and looked full of life all day long"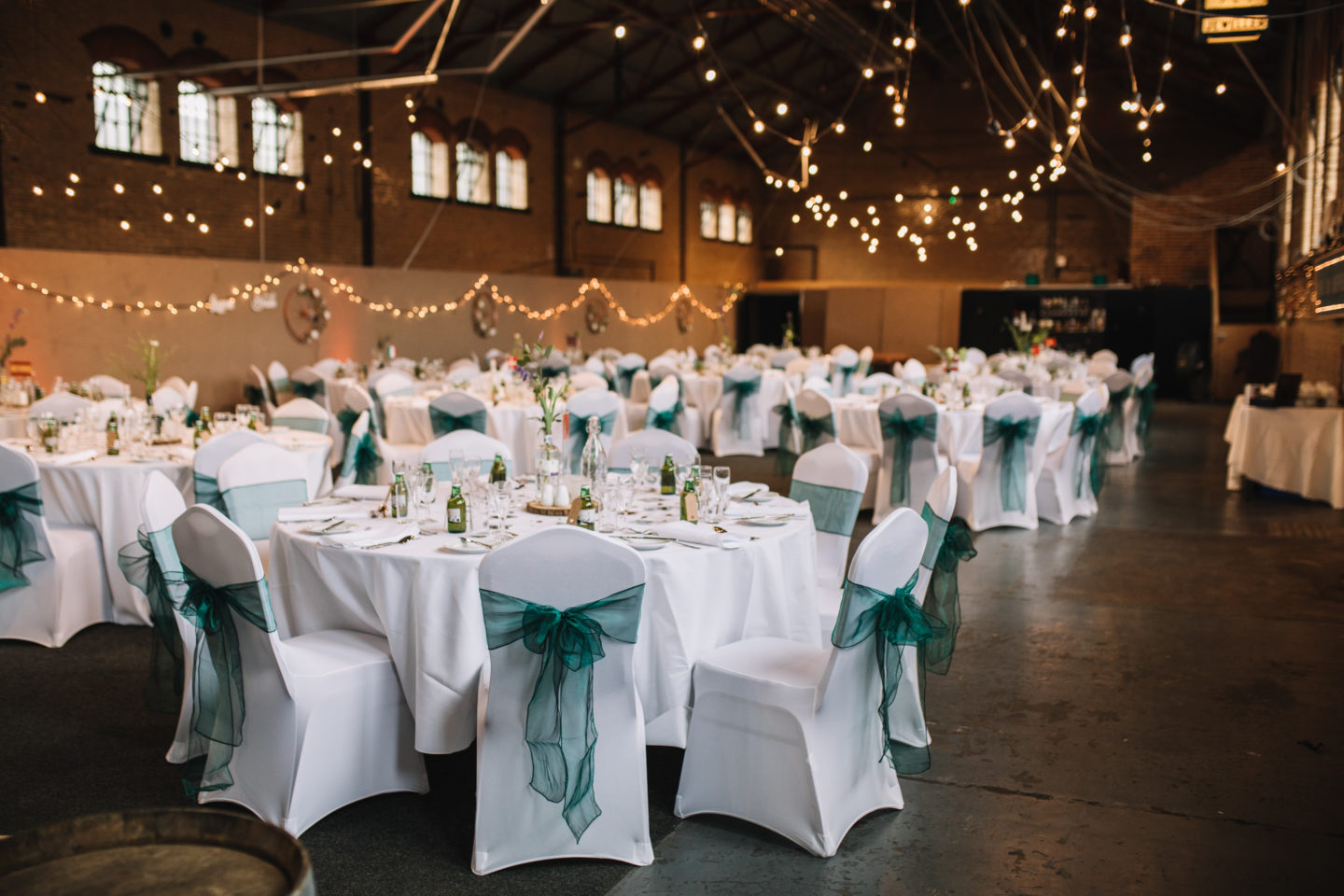 "We got a lot of compliments on the ceremony itself which was nice. Ruth walked in to You're My Best Friend by Queen, and I remember my Dad's eyes welled up from the first beat. The registrar read the room really well, she had us smiling and feeling comfortable which I think made everyone else feel more relaxed and part of the fun, rather than just waiting to get to the bar"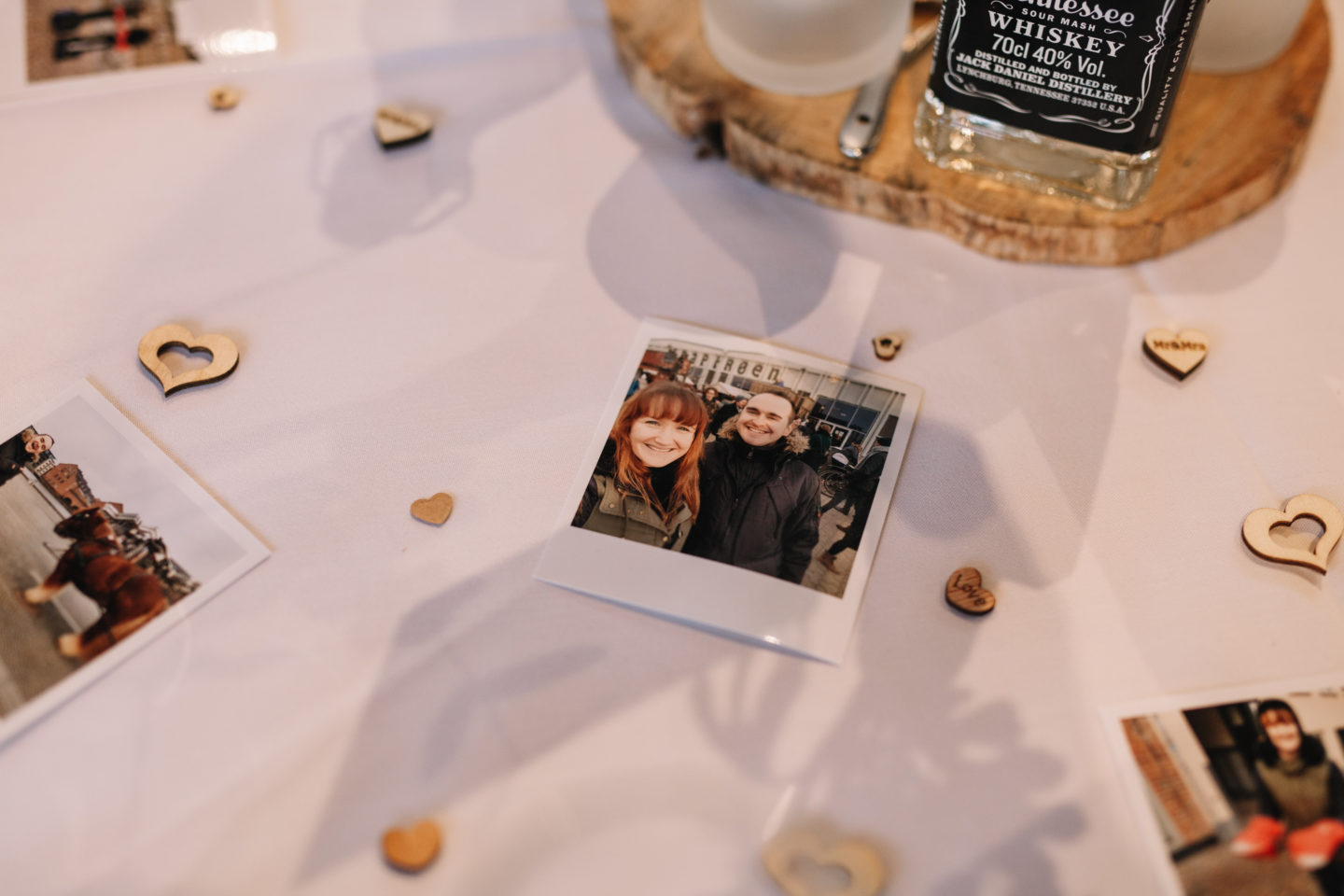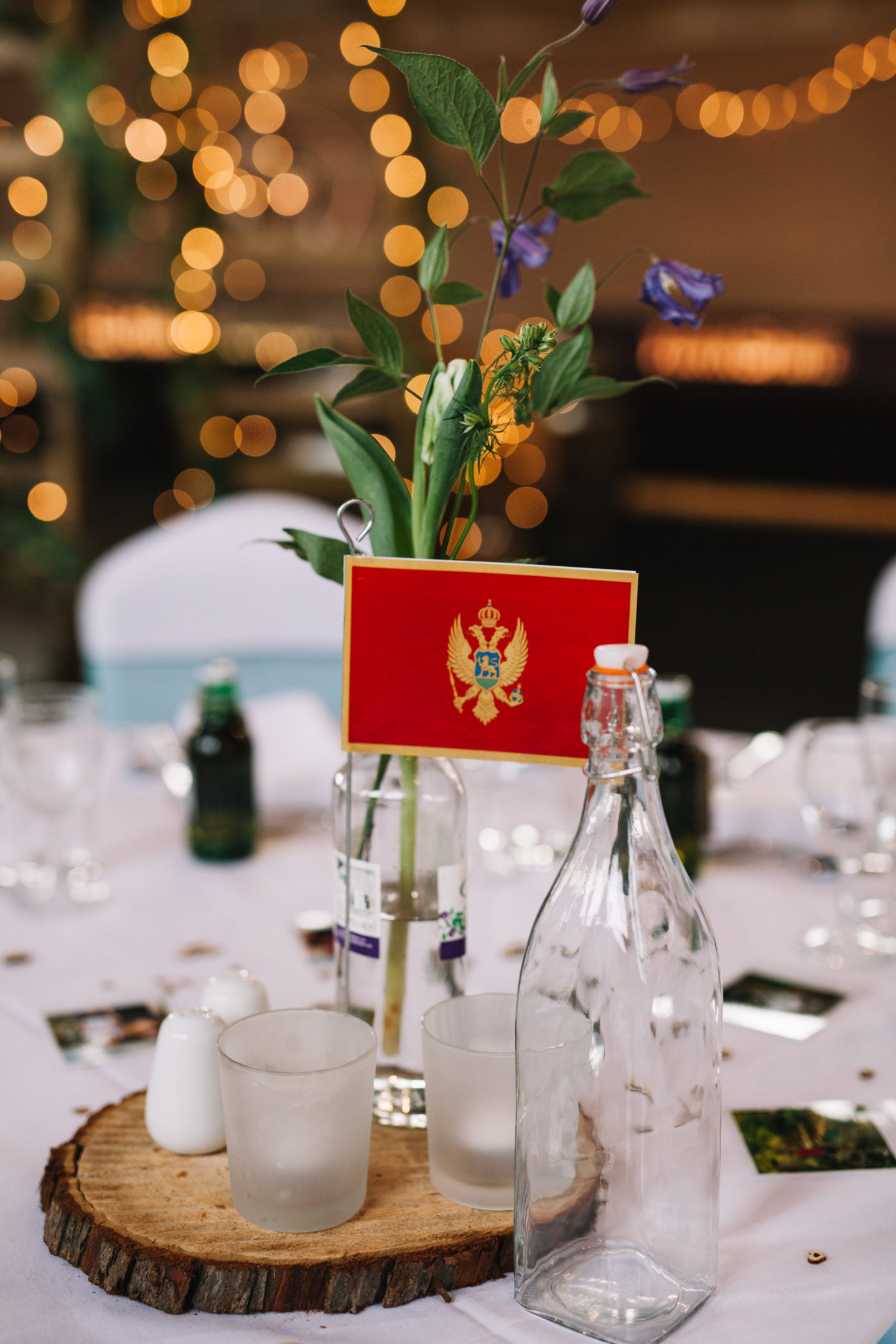 Any Ethical or Sustainable Elements?
"We tried to keep everything local and independent. My ring was crafted on site by a man called Pete Goss. He used to be a surgical instrument forger, and I believe is now one of the last hand-forgers in the UK, they call them Little Mesters. The venue is a charity, and is all about preserving the heritage of the city. The caterers started their first shop next door to where my Mum got her first salon space, and they use local or home-grown produce. The photographer, florist and venue stylist were all local and knew exactly how to make the best use of the venue, and they were all just as enthusiastic about our wedding as we were – I just don't think you'd get the same service from a national company who'd be treating you like a conveyor belt. A related note/tip here, search Gumtree or borrow things from friends – someone will have bought something and only used it once. We borrowed easels, blackboards, bunting and signs, and found someone selling off a bulk of tealight holders and wooden rings for our centrepieces."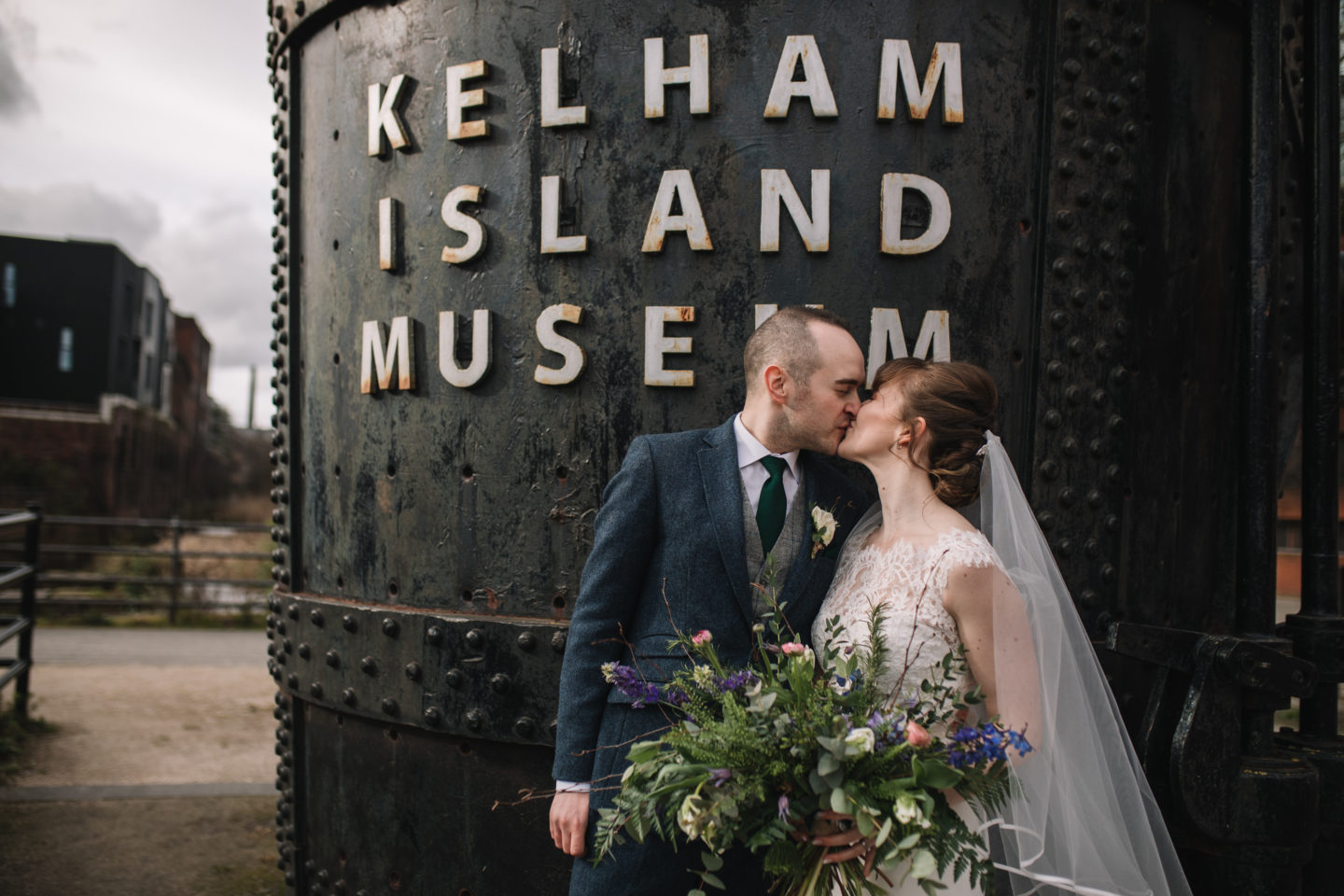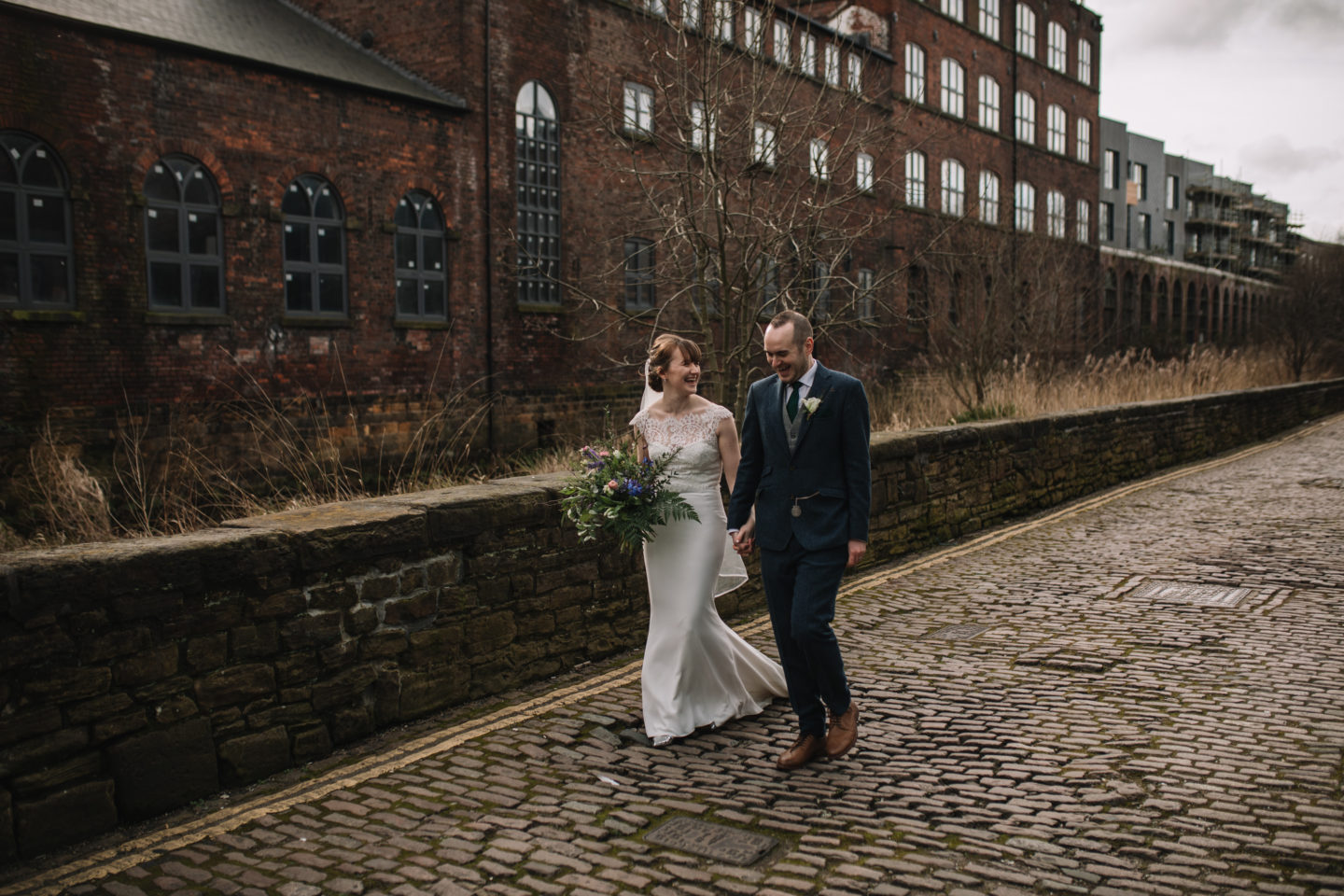 The Best Part of the Day
"Dave For me, probably the dance floor. We decided to book a band rather than just go with a DJ, and it was so worth it. They performed our first dance for us (Love Machine, Arctic Monkeys live lounge style), pulled out some amazing songs (Can't Take My Eyes Off Of You was really fun), sounded incredible, and kept the energy in the room all night long. Ruth For me it was having all of my friends and family in one room. I moved to Sheffield 3 years ago knowing only Dave and his family which means everyone else I know is scattered across the UK and Ireland. It made me so happy to have everyone there together and even more so in hindsight with Coronavirus stopping us from seeing anyone since!"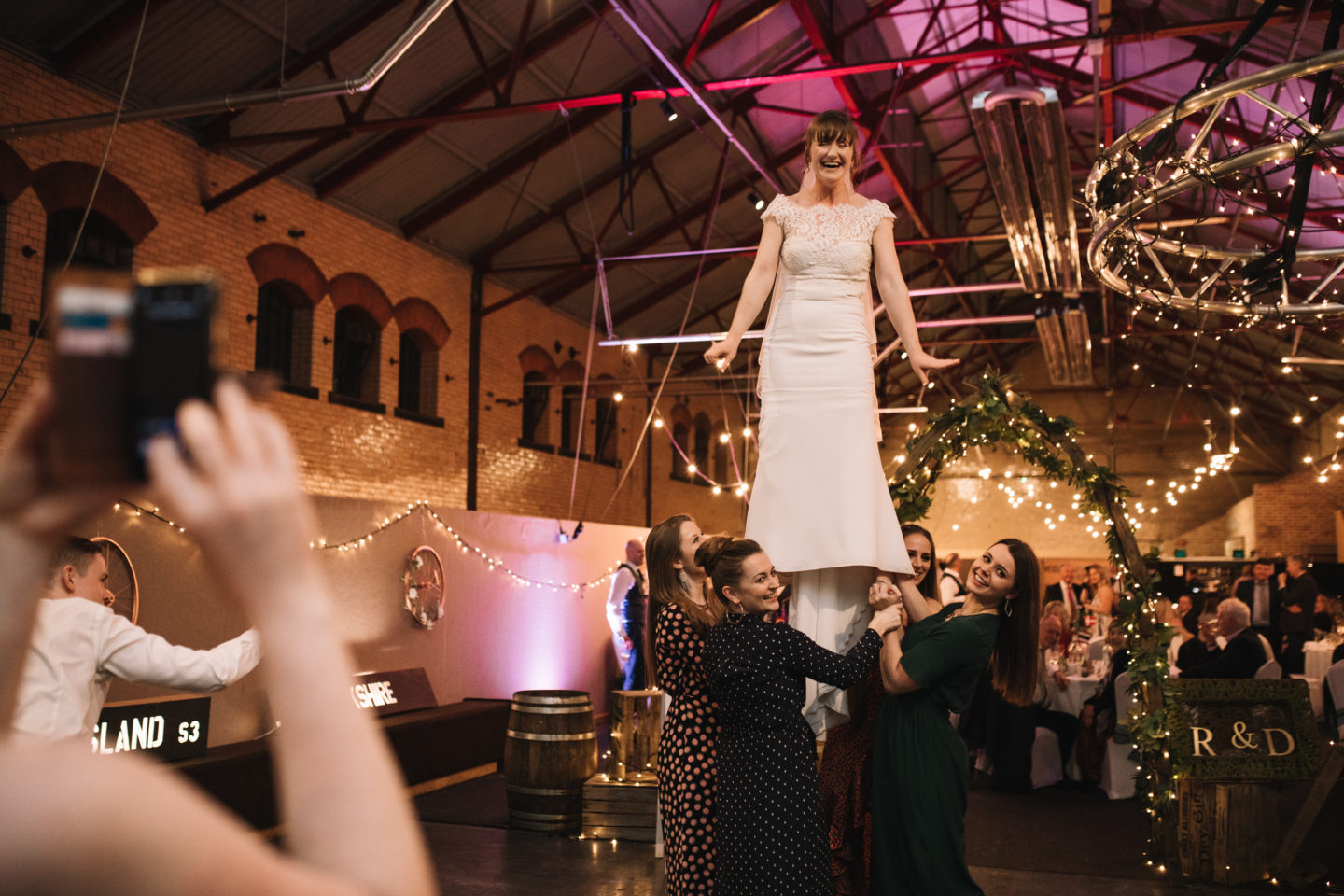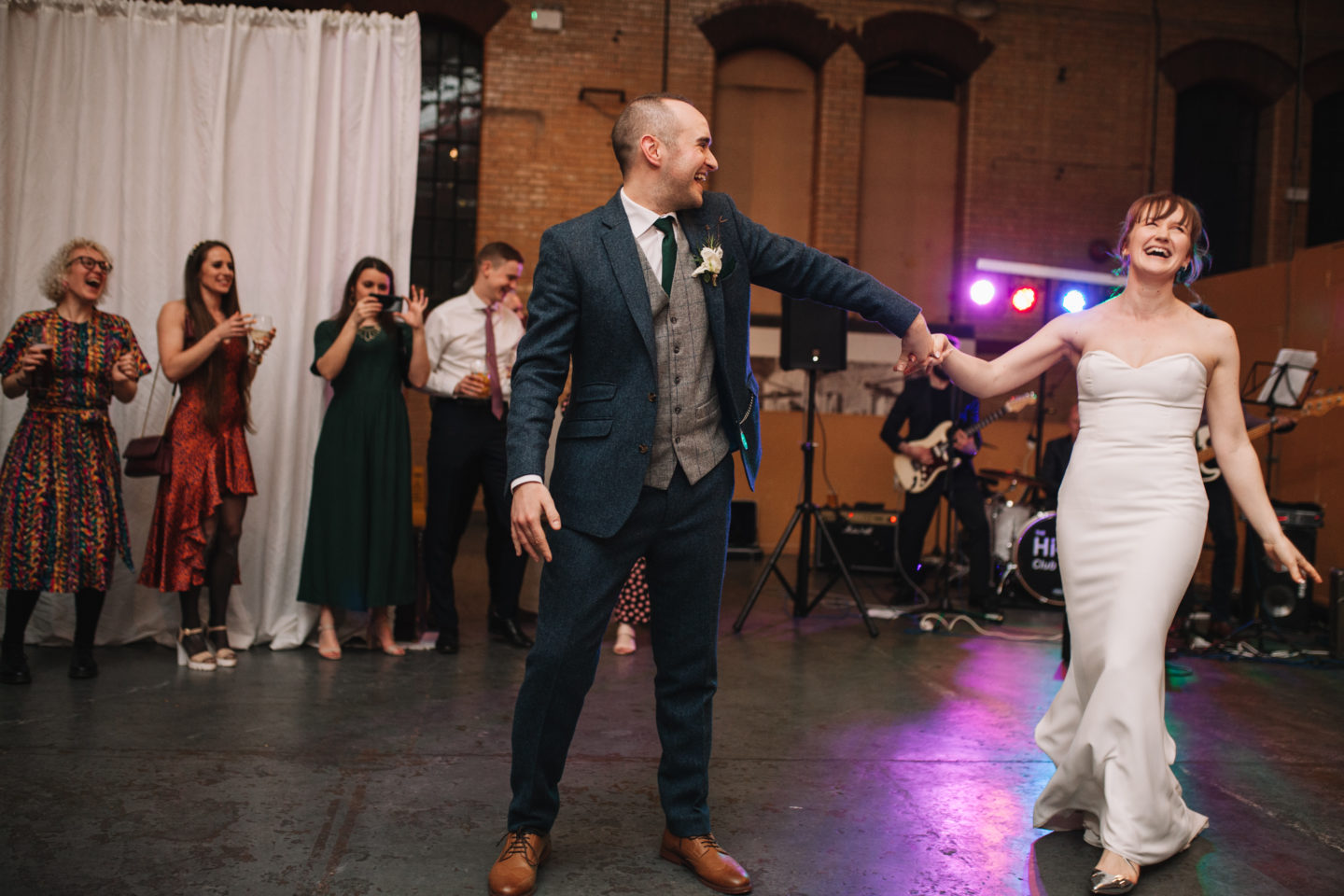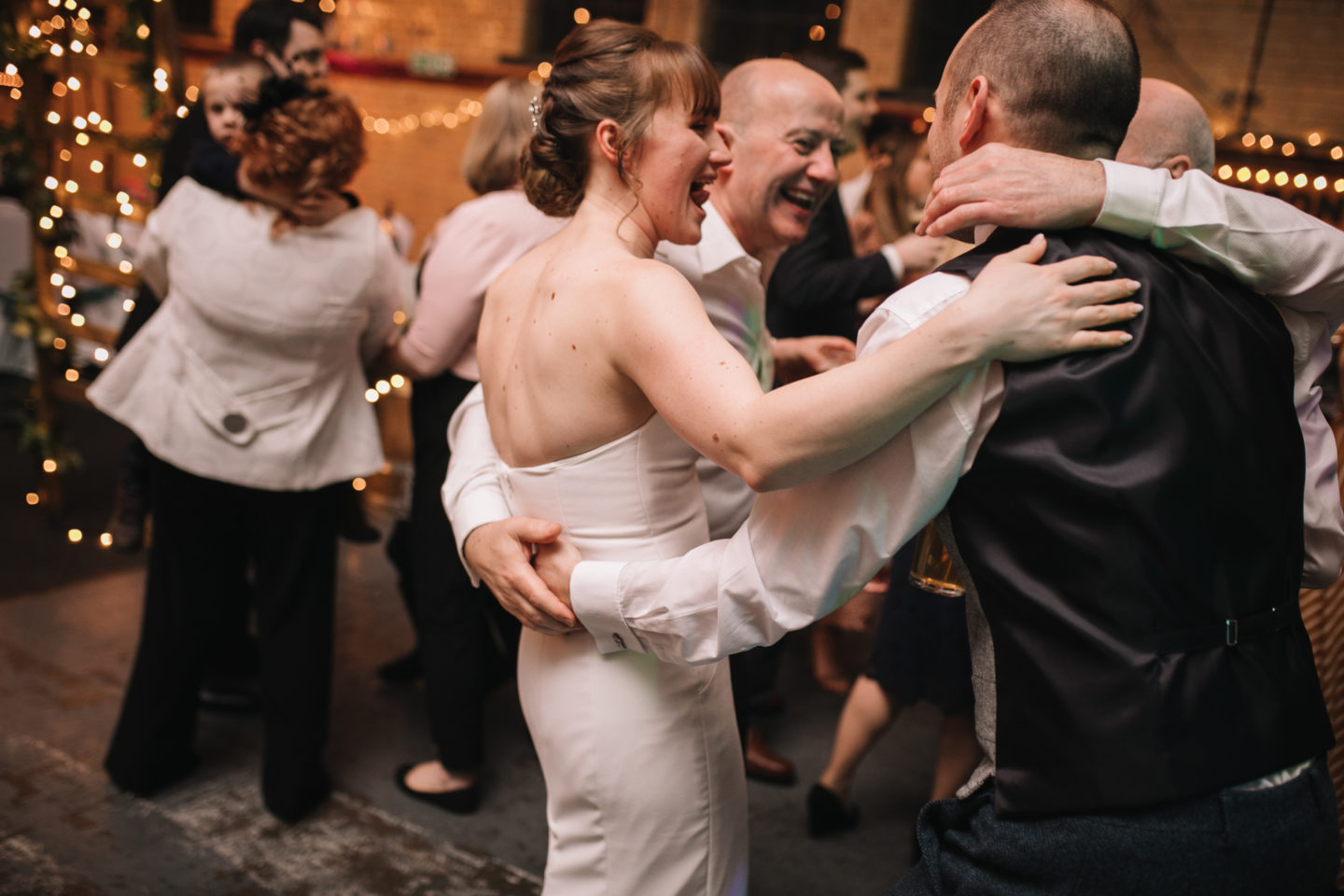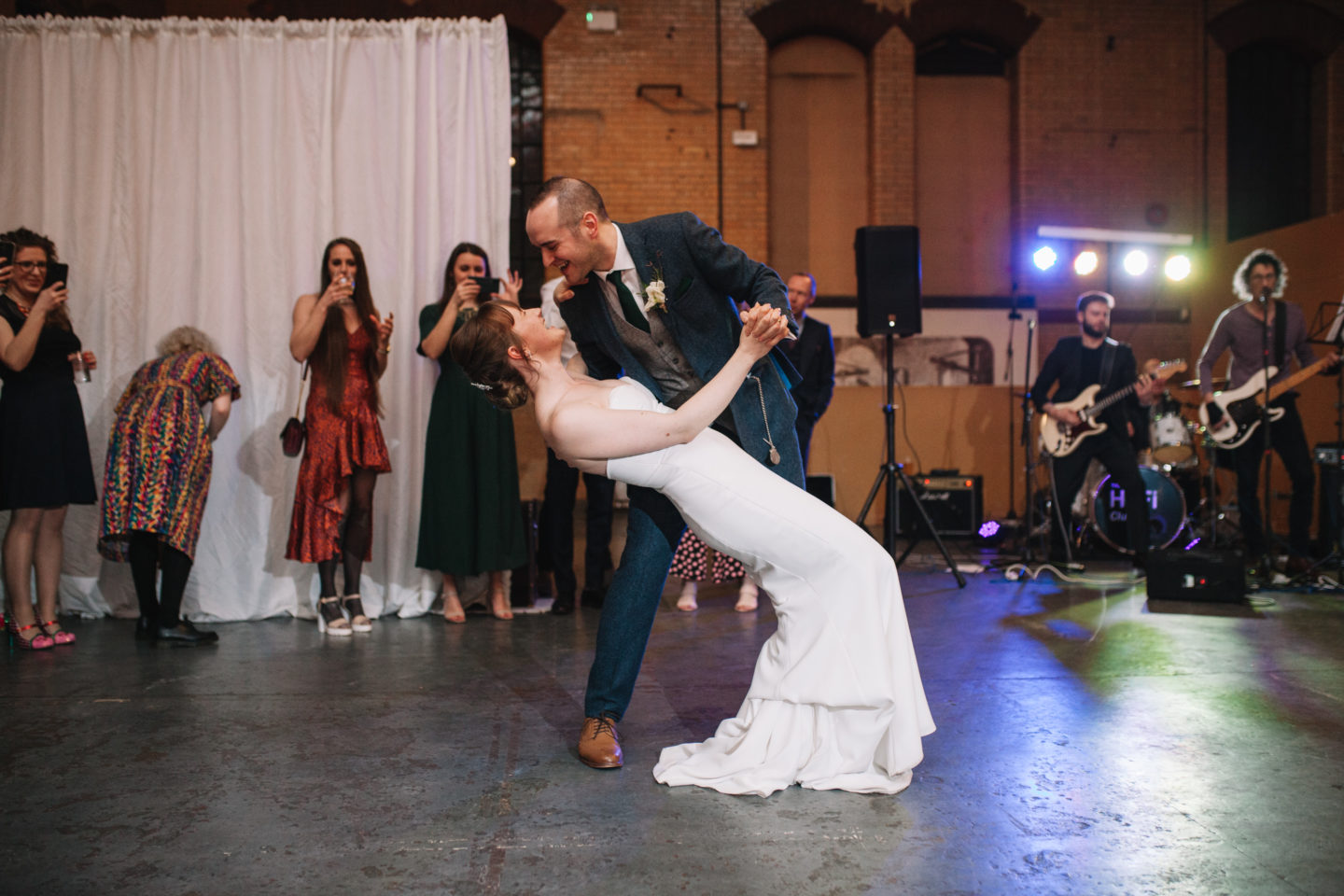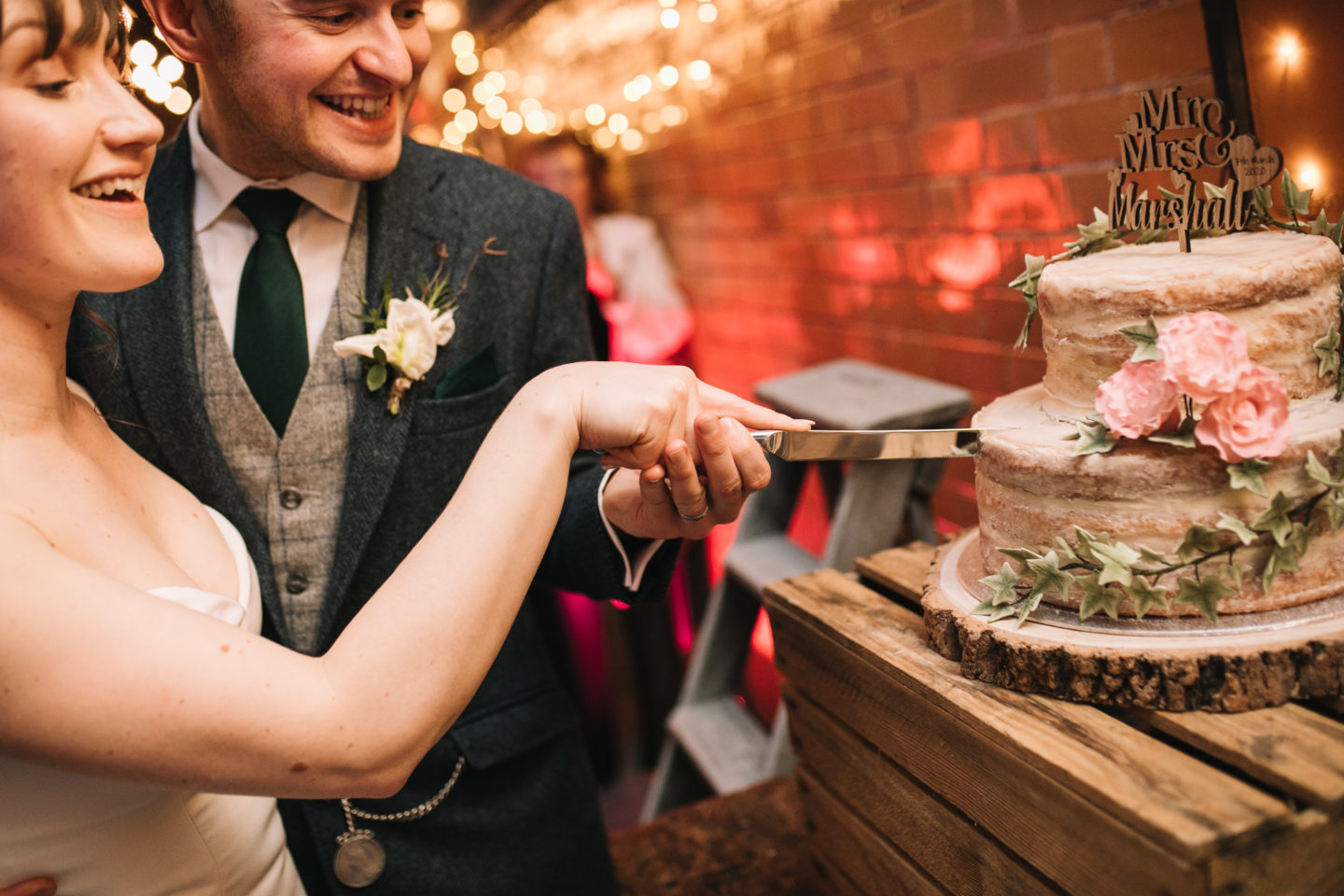 Words of Wisdom
"It's your wedding, make it about you, don't give into tradition/pressure if it isn't something which you want. You're going to be the centre of attention, so if you're not having a great time then people will notice. Pre-wedding stress isn't a bad thing if it means that being completely stress-free on the day. Your suppliers are your allies, they've probably seen more weddings than you have, so ask loads of questions and rely on their expertise. Also many people we know who are already married told us to take 5/10 minutes away to be alone during the day. Luckily we were able to have 5 minutes while our photographer was changing cameras and we're so glad we did."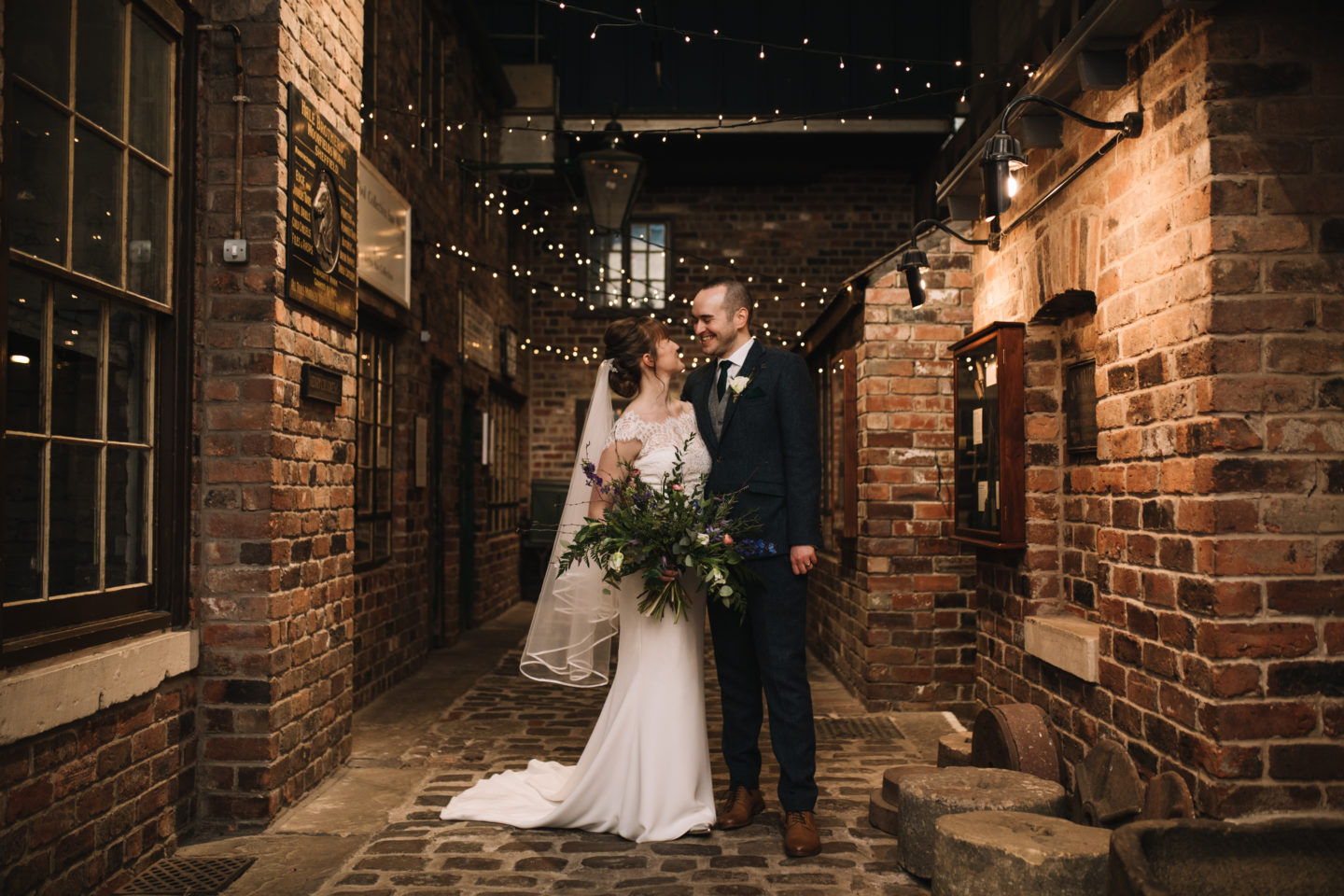 The Suppliers – A Yorkshire Irish Party City Wedding At Kelham Island Museum, Sheffield
Photographer – Captured Life @capturedlife_photo
Dress: Emily Bridal @emilybridalwear / Florist – Fantail Designer Florist @fantaildesignerflorist / Make up/Hair – Grace and Kelly at Randle & Randle @randleandrandle / Grooms suit – Peter Posh, rented through Kudos Menswear @peterposhsuits / Bridesmaid dresses – Goddiva @goddivafashion / Venue – Kelham Island Museum @kelhamislandmuseum / Prop Hire / Furniture – Wild Wedding Days @wildweddingdays / Caterers/Bars – PJ Taste @pjtaste / Reception After Party – The Millowners Arms @themillownersarms / Band – Northern Vinyl @northern_vinyl / Shoes: ASOS Veil & Hair Comb: Amazon.
IF YOU LOVED THIS LOOK PLEASE PIN IT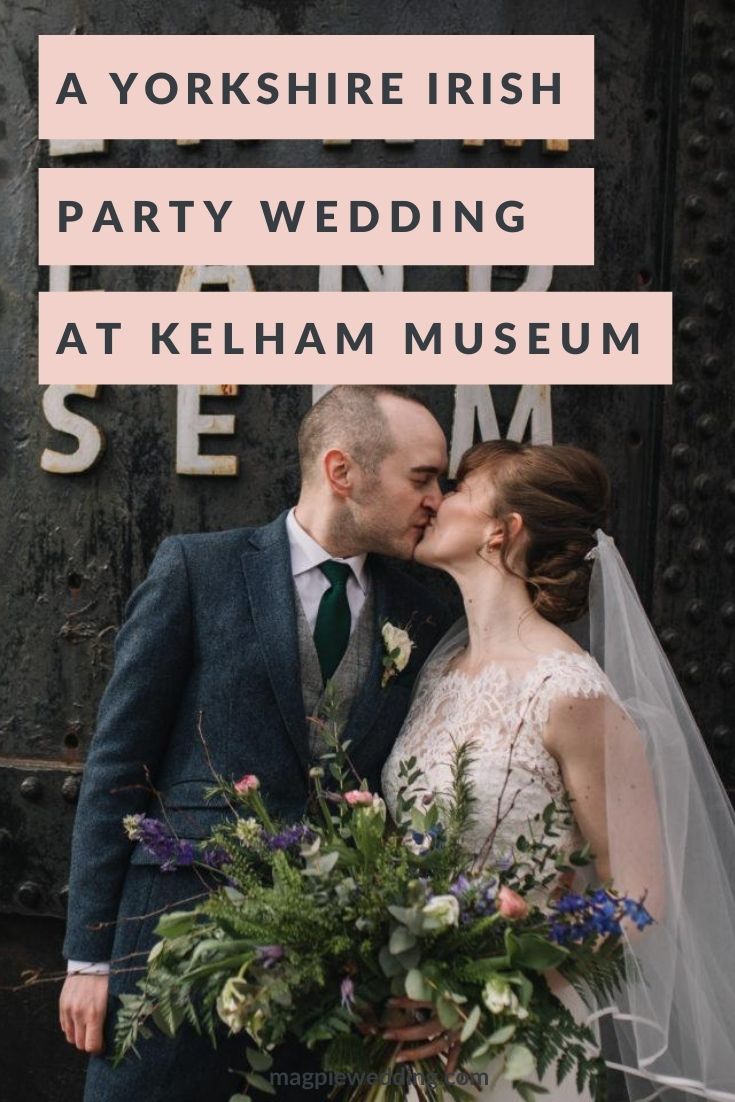 If you loved this wedding at Kelham Island Museum you may also like;
An Intimate Woodland Wedding at Treehouse Point, Seattle
Modern Botanical Wedding With Black Jumpsuit at Primrose Hill Farm, Oxfordshire
Nature Inspired Ethical Wedding Inspiration at Langley Abbey, Norwich