I have been meaning to share this Bardot wedding styled shoot with you all for ages – I helped to style it last summer for the photographer Claire Macintyre, who recaptured 1960s France reminding us of the beauty that is Brigitte Bardot.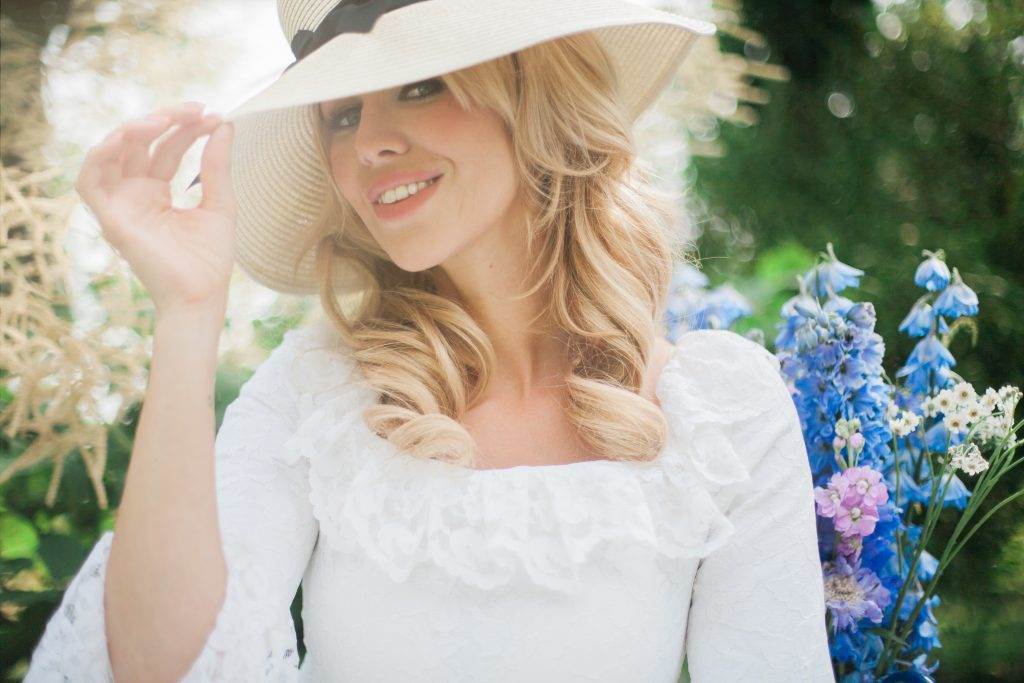 When I picture Brigitte Bardot in my head, I always visualise an early 1960s girl with a tousled beehive, black eye makeup and that amazing pout. But by the late 1960s she had embraced an effortless bohemian style, with her flowing blonde hair, sun-kissed face and long floaty dresses, perfect for the hot French summers.
Vintage, boho weddings are often linked to the style of the 1970s, but it all began the decade before with the hippy, festival vibes from Woodstock and the fashion of Fleetwood Mac's Stevie Nicks. Think maxi dresses, low cut necklines, layers of lace and tiered skirts which all make for a great summer wedding.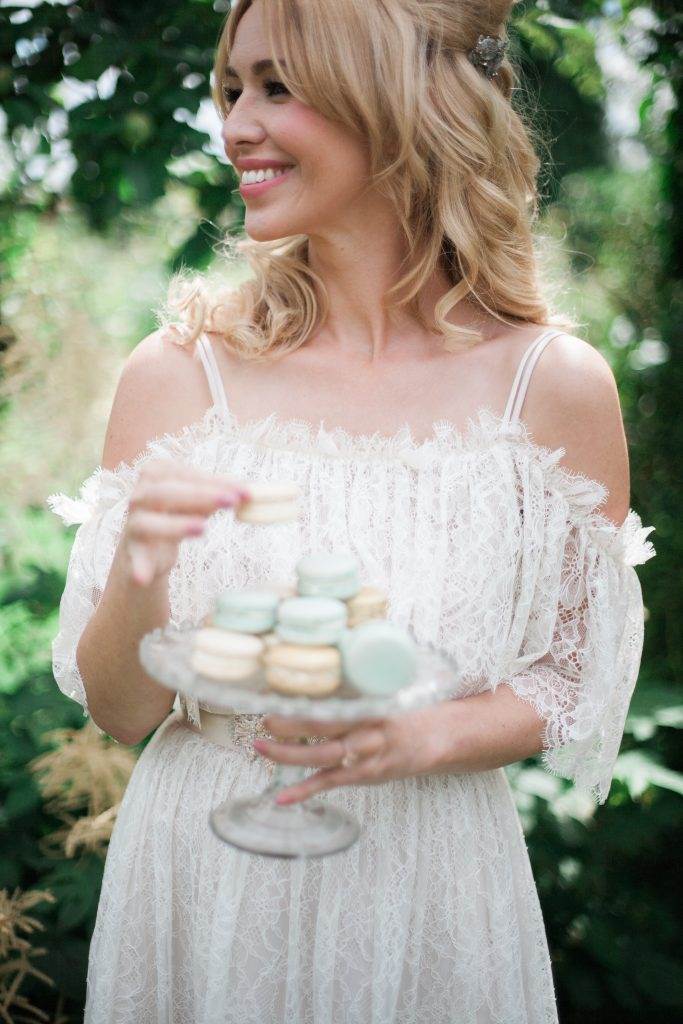 Claire Macintyre describes the look she wanted to recreate in this photo shoot, "The Brigitte Bardot wedding is a concept I had been creatively working on for over a year and follows on from my Marilyn Monroe's wedding project that was published earlier this year in Vintage Life magazine. Brigitte Bardot is the ultimate boho bride, a touch of sensuality with laid back vintage vibes, and I wanted to explore how she might look in a modern, vintage wedding theme."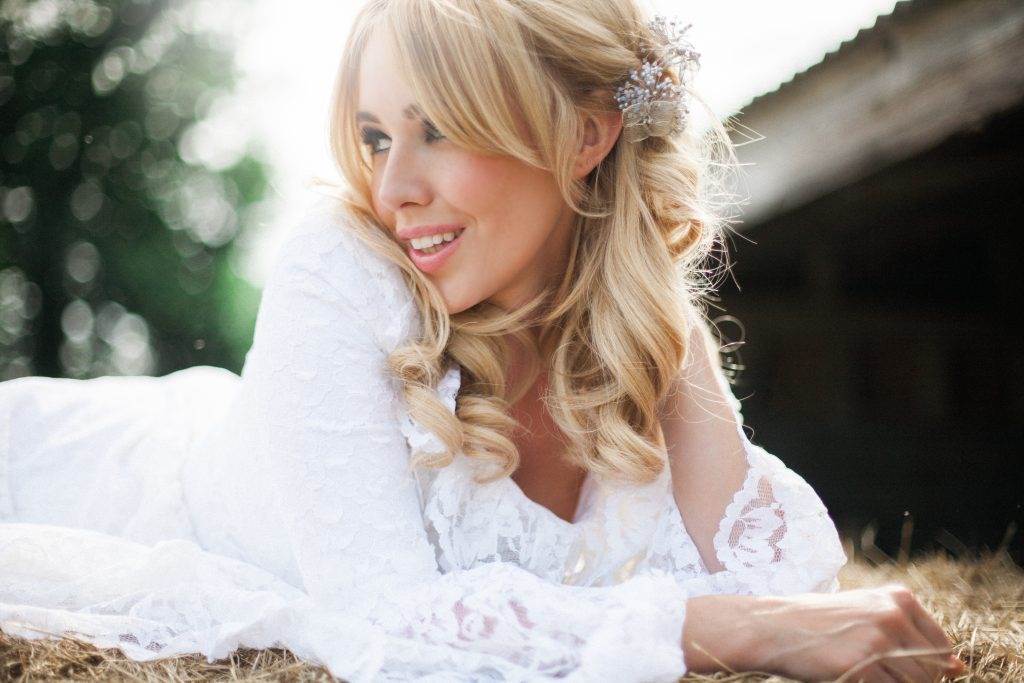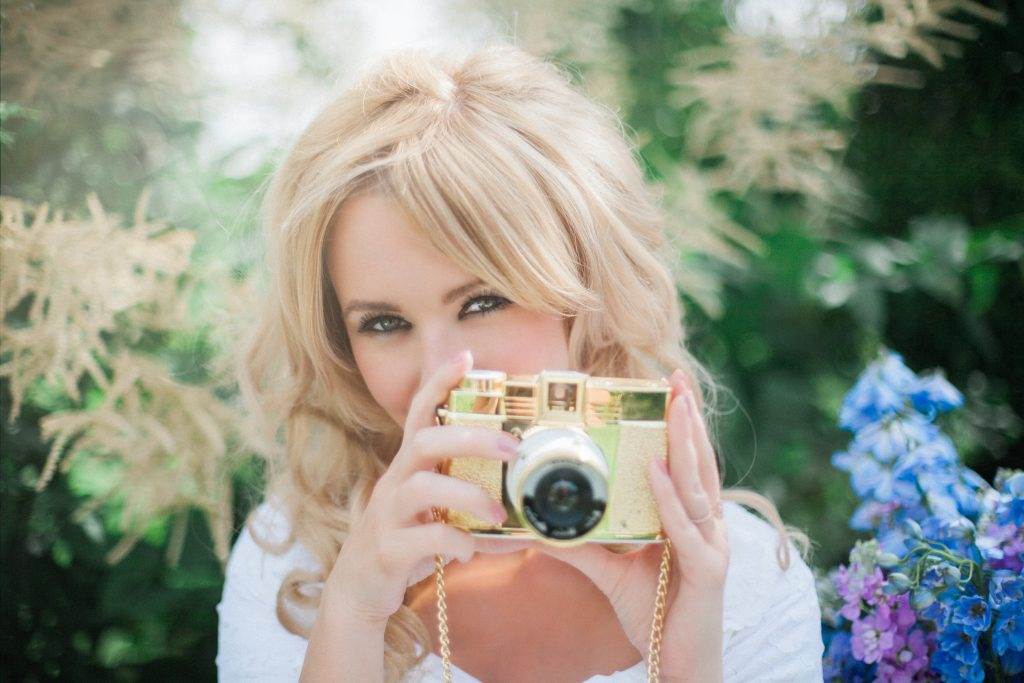 I love the French feel in these photos, from the pale blue colour in the flowers and cake through to the vineyard where it has been shot. With extra special touches added such as the macaroons, figs, a floppy hat and of course oodles of lace, this is a wonderful, vintage, rustic wedding look.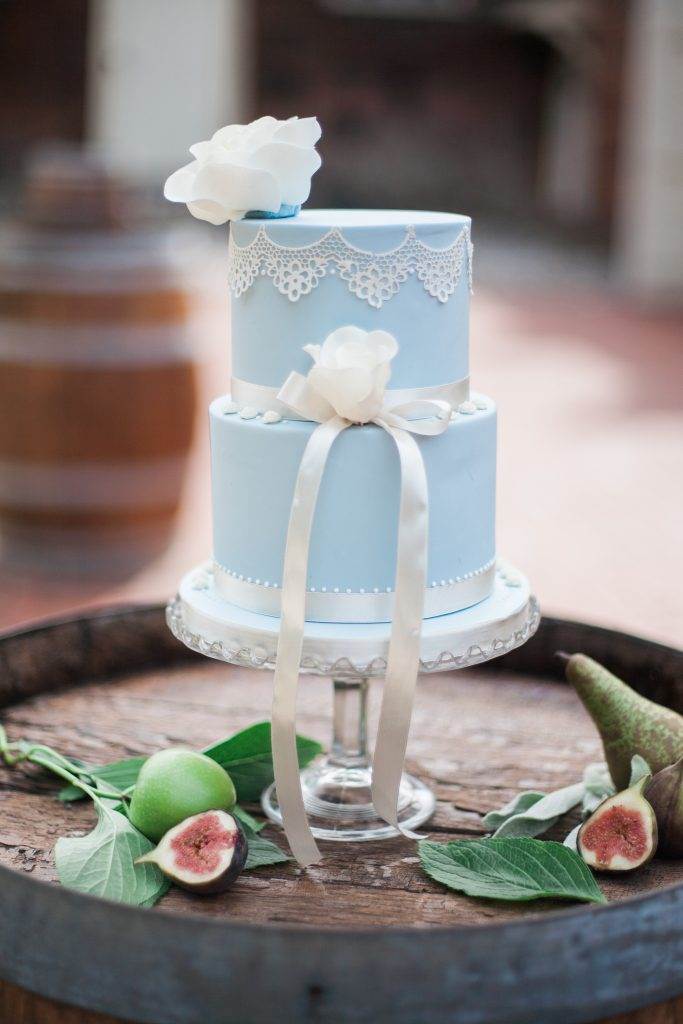 If you want this Bardot wedding look for your wedding come along to the Magpie Wedding Show this autumn at Bath, Harrogate, London, Manchester, Chester and Leamington Spa.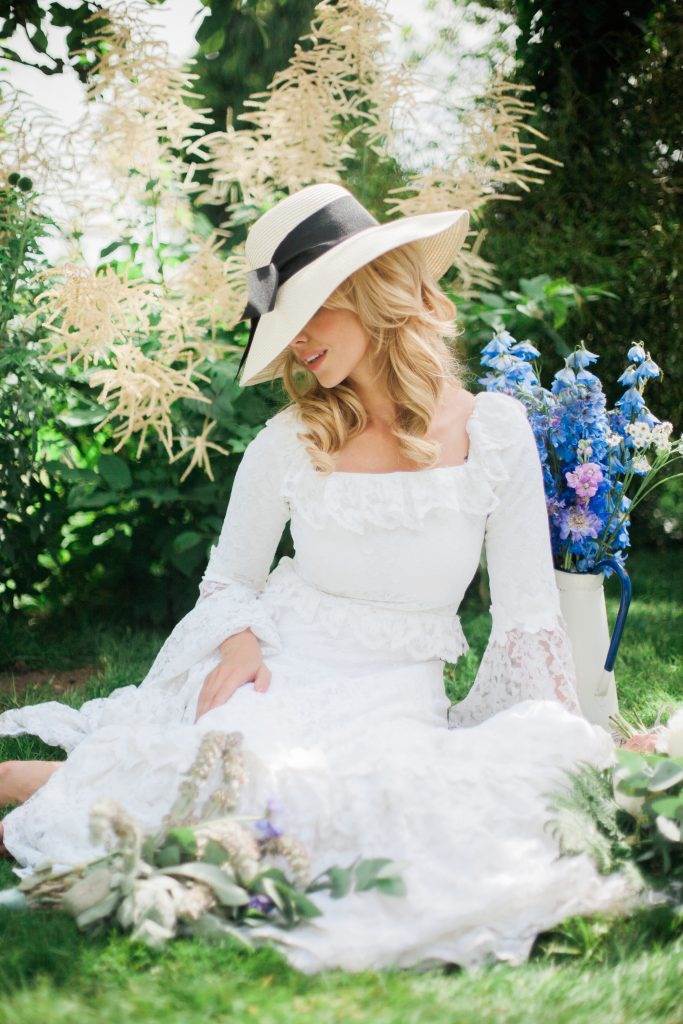 The essence of the shoot was captured on video
Bardot Wedding Credits:
Photography & Concept: Claire Macintyre
Styling: Kate Beavis, Magpie Wedding
Dresses: Unique Bride Club Hope and Harlequin Katya Katya Shehurina Rock The Frock
Accessories: Cherished Vintage Bridal Unique Bride Club
Floristry by: Robin and Rose Floristry
Hair and Make Up: Pinups Bridal Hair
Cake by: Just Because Cakes
Videography by: Little Whale
Macaroons: The Real Macaroon Company
Venue: Stanlake Park Contact: info@stanlakepark.com
Shoot Co-ordination and Styling: Distinct Events