We are well aware that there are many wedding fairs out there; vintage ones, boho ones, festival, alternative as well as a load of traditional shows. So we wanted to share some reasons why you may wish to exhibit with us here at the Magpie Wedding Show.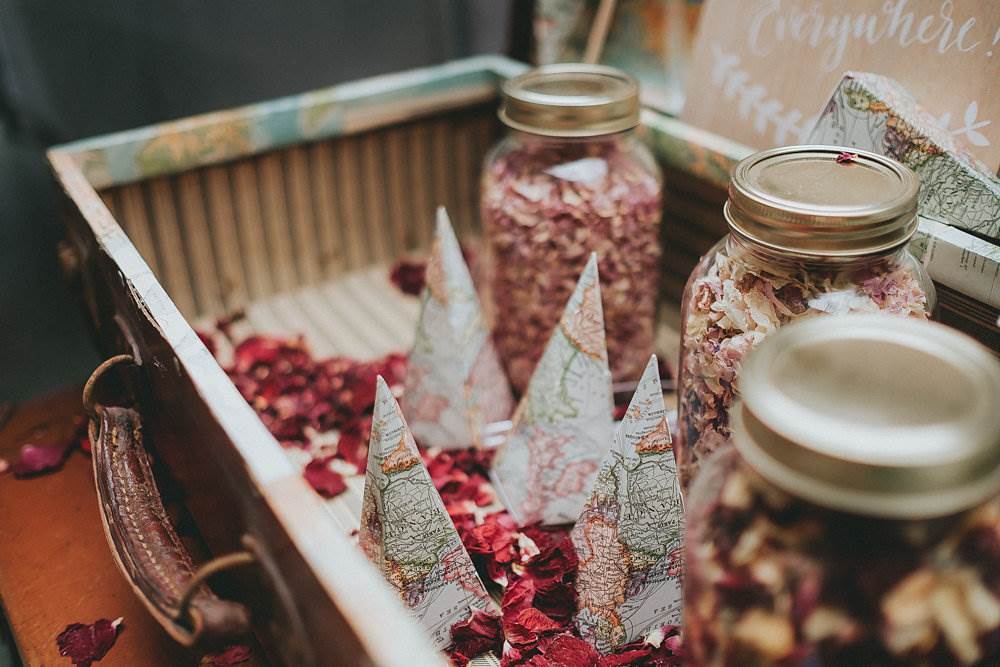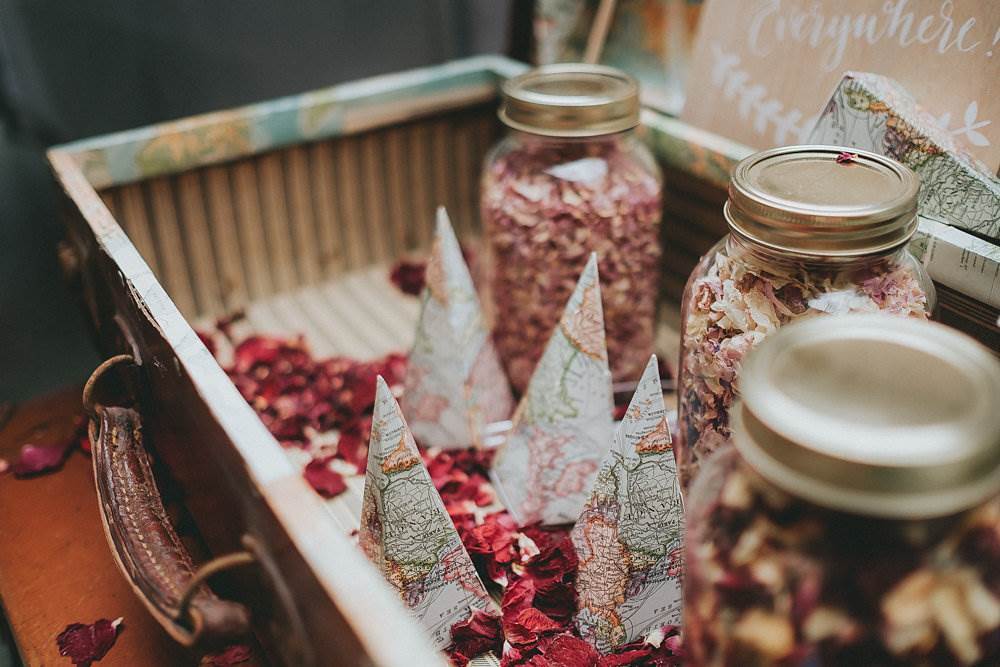 We were the first
Even though we are not called the National Vintage Wedding Fair anymore (read about our re-branding to the Magpie Wedding Show here) we were the original vintage wedding fair in the UK. We were the first of its kind, established back in February 2010. This means we are tried and tested with over 2000 exhibitors on our books. Our brides know and appreciate this which is why they come to us. Some brides come up to 3 times while planning their wedding! We have also won awards: we were the Best Vintage Wedding Fair at The National Vintage Awards, 2013. While we are not solely about vintage anymore (although we always want true antique and vintage gowns and accessories at our shows), our knowledge of alternative fairs is next to none.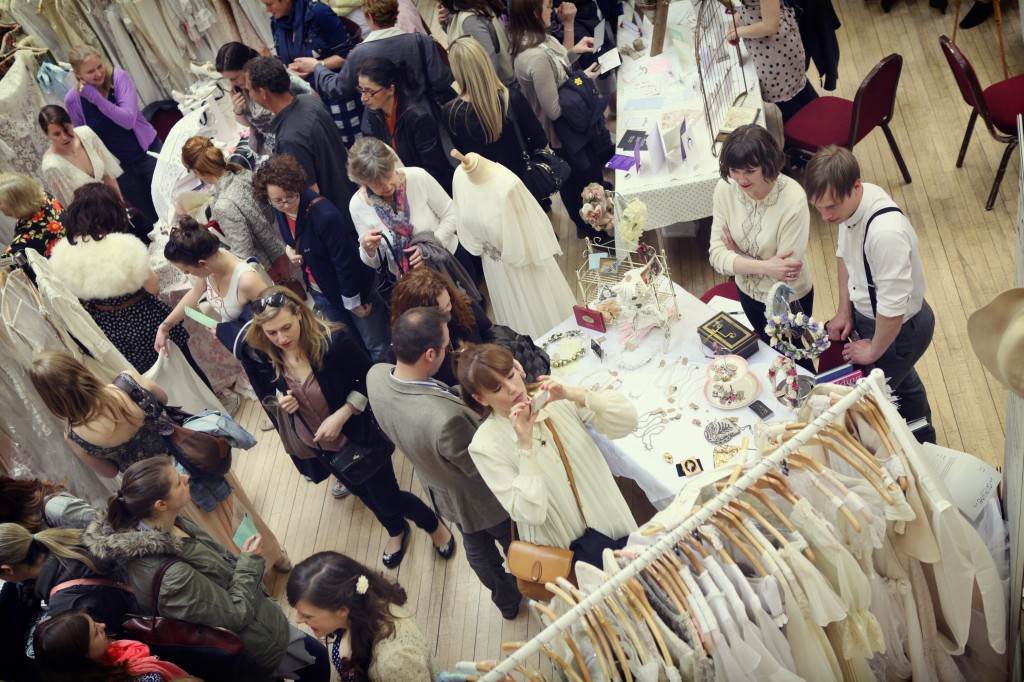 We have great loyalty
Our exhibitors come back time and time again as they continually sell at our events or take bookings during and after. Our brides come with a strong desire to buy their wedding dress from us, which means our suppliers sell their dresses to them. It is great to see brides leaving with their dress over their arm and a huge smile. We make sure though, that there aren't too many of each type of exhibitor so that certain services do not become saturated within the event.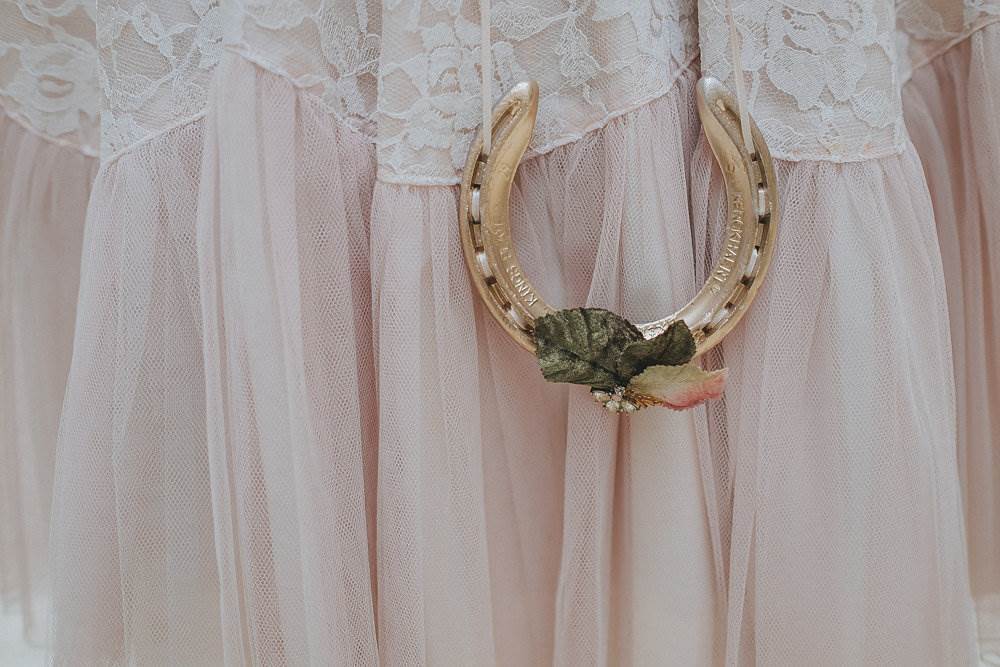 It's an event
We have live entertainment at every Magpie Wedding Show, with DJs and up to 3 bands across 2 stages*. Add to this a tea room selling lovely cake which means our brides stay for longer. We've added workshops, fashion parades and "inspiration stations" around the venue to give our brides ideas and to make this more than a fair….its an event!
*London Chiswick
Our brides are serious
We have on average 250-450 people through the door who genuinely want to be there. We could offer free entry but we feel that this encourages browsers rather than brides on a mission.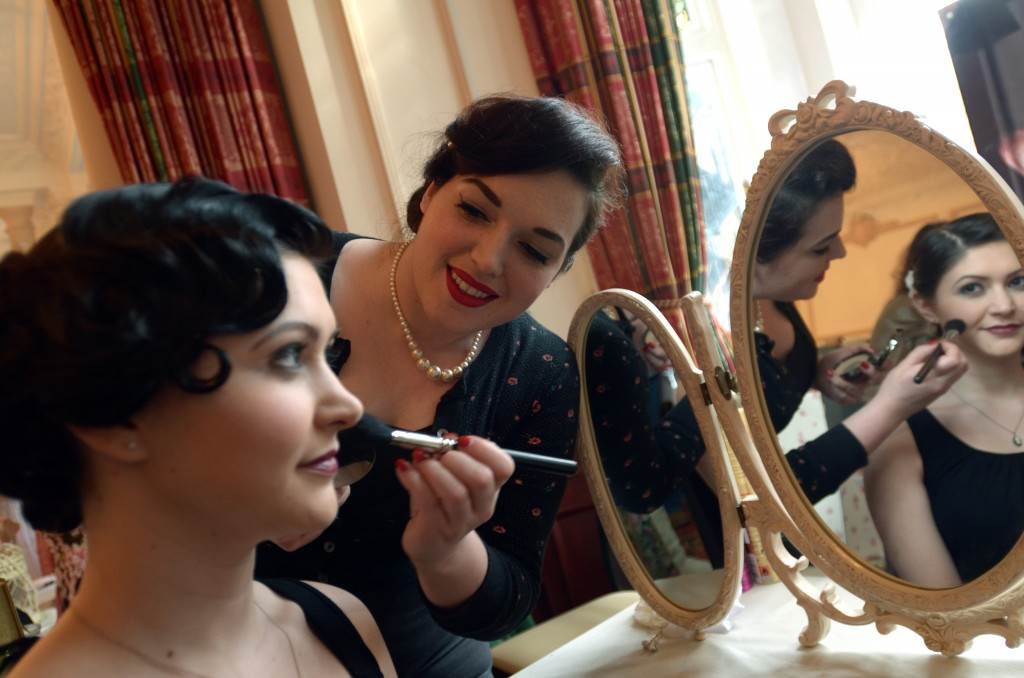 We advertise the Magpie Wedding Show
We advertise the Magpie Wedding Show through social media (we have 60,000 followers currently across our businesses), blogs and magazines. As Kate is a regular writer for Vintage Life magazine, the events will be featured in editorials. We are also added to Homes and Antiques events listings as well as our flyers handed out by our exhibitors and at other vintage fairs. We advertise on Love My Dress, Rock n Roll Bride, Time Out as well as other fair listing sites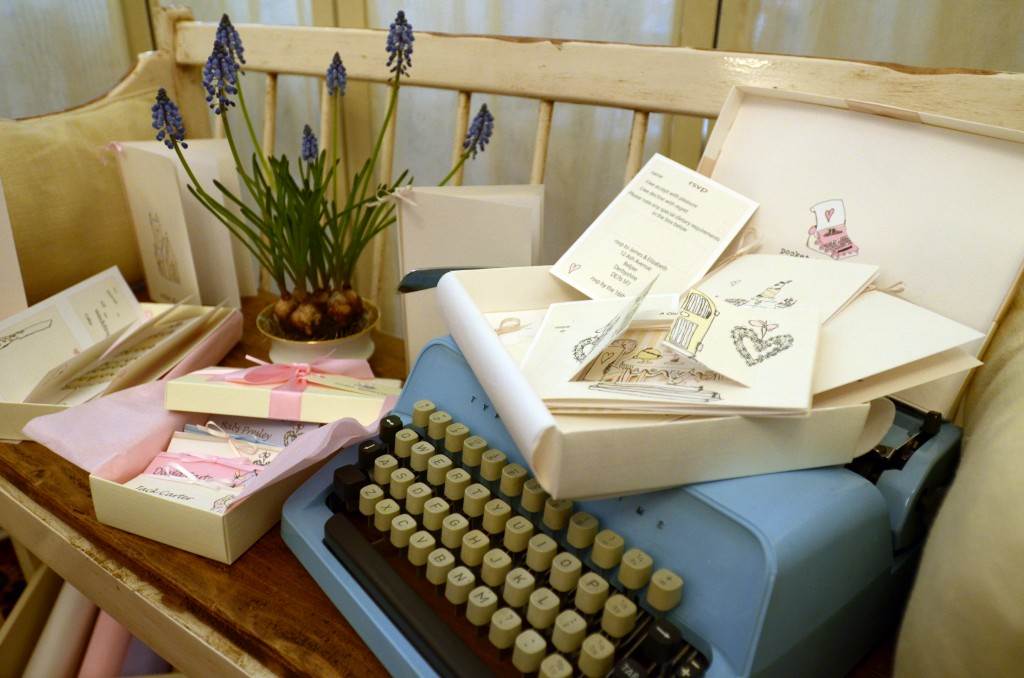 Brides visit our site daily
We blog. Blogging is in the DNA of our businesses which means we reach vintage brides regularly to inspire them and also to feature them in our real weddings posts.  As an exhibitor you get a blog published about your business which is then again shared across social media. Our blog's domain authority is in the 30s and our page authority in the 50s.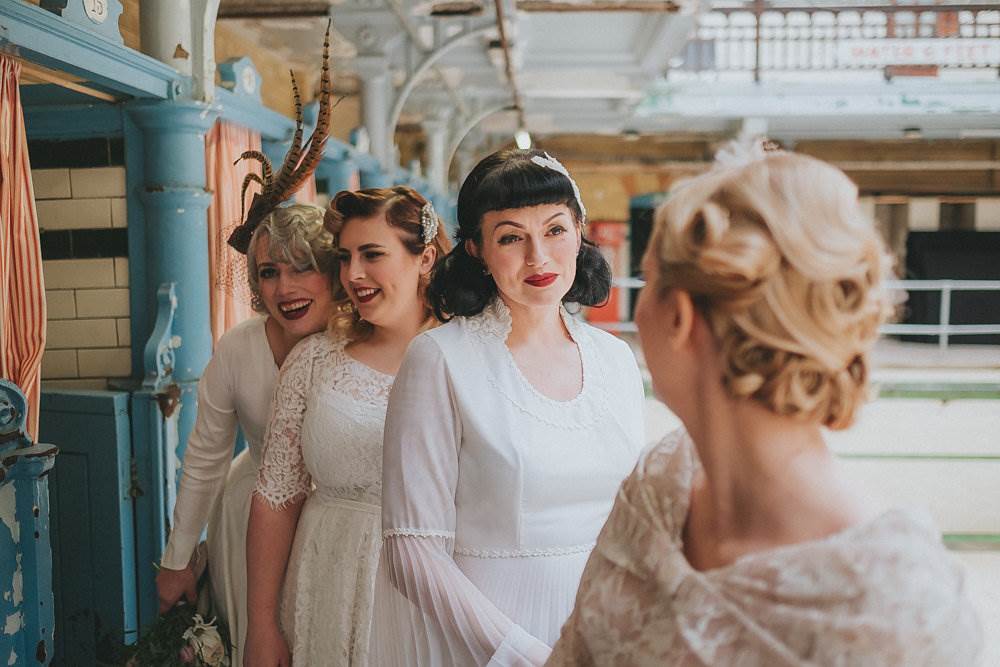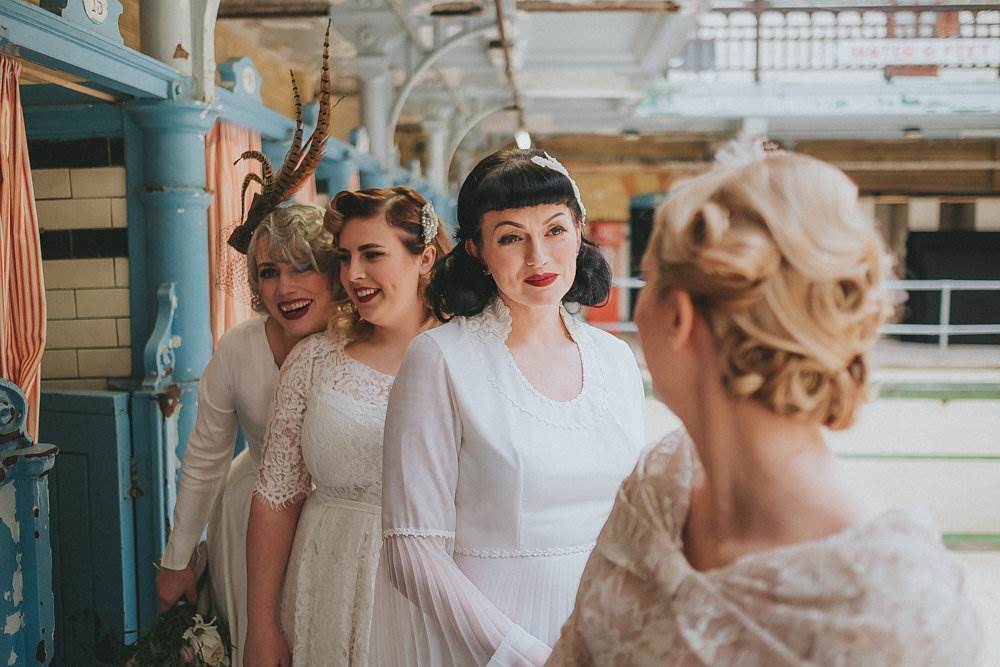 We work hard at SEO for the Magpie Wedding Show
And finally, we are number 1 on search engines for "vintage wedding fair" and for "vintage wedding". This means we get hits of up to 1000 people a day which we work hard behind the scenes to increase. We are of course now working really hard to get our SEO up now we have re-branded
Still not sure? Read what our exhibitors have said about our events.
"A beautifully selected venue which fitted perfectly the National Vintage Wedding Fair. The brides who attended were exactly who we were looking for, they fitted perfectly with our more relaxed and quirky style. It was such a well promoted event with a constant flow of brides and quality leads.  The other suppliers were so friendly and we made some great contacts with them. Kate herself was really helpful from when we arrived to the end of the day and the entertainment was amazing! We are super excited about the next one!"
"I particularly look forward to the Harrogate Vintage Wedding Fairs because there are so many different takes on "vintage"! With this comes an amazingly diverse set of vendors for the brides including vintage soft drinks, make up, dresses, vehicles, musicians as well as the usual cakes, florists and photographers. 
Also brides seem to travel far and wide for this one, even across the Pennines! 
Brides love the classes that run on how to make various things and I always enjoy the musicians that showcase their talents. 
It's fair to say I've made some great contacts at these fairs, some have become good friends, so the networking opportunities are great. You never know when you might need one of the vendors to add a finishing touch to your styled events."
-Vintage Settings
"Even when my feet are aching from standing all day I can't help having a little dance along to the live music entertainment. And my voice may be croaky from hours of chatting away to so many brides and maids about our unique vintage dresses but I can still manage a cake sample or two from the amazing cake suppliers. Everybody works together to make a great show . There is no competition. The suppliers are as special , unique and individual as the soon to be brides."
"I'm a particular fan of The Vintage Wedding Fair run by the amazing Kate Beavis-it was the first fair Days of Grace exhibited at and has consistently been where we have sold some fabulous vintage wedding dresses to some truly lovely brides.  Chiswick is brilliant and gives us the opportunity to stay with friends, bring the best of our stock and be back home in the Westcountry in under 4 hours!"
-Days of Grace
Hear from the Magpie Wedding Show Director, Kate Beavis on what makes us special
National Vintage Wedding Fair from Ion Products & Union Videos on Vimeo.
If you have any further questions, just email us at uniquebride@outlook.com. We really hope to meet you at one of our events soon