We love the idea of a mobile bar with a vintage feel here at the Unique Bride Journal. So many more people are hiring outside spaces rather than the traditional hotel so need to bring along services that usually would be part of the reception package.
We have teamed up with Elsie Road who are offering Unique Bride Journal readers 10% off their vintage style bar hire.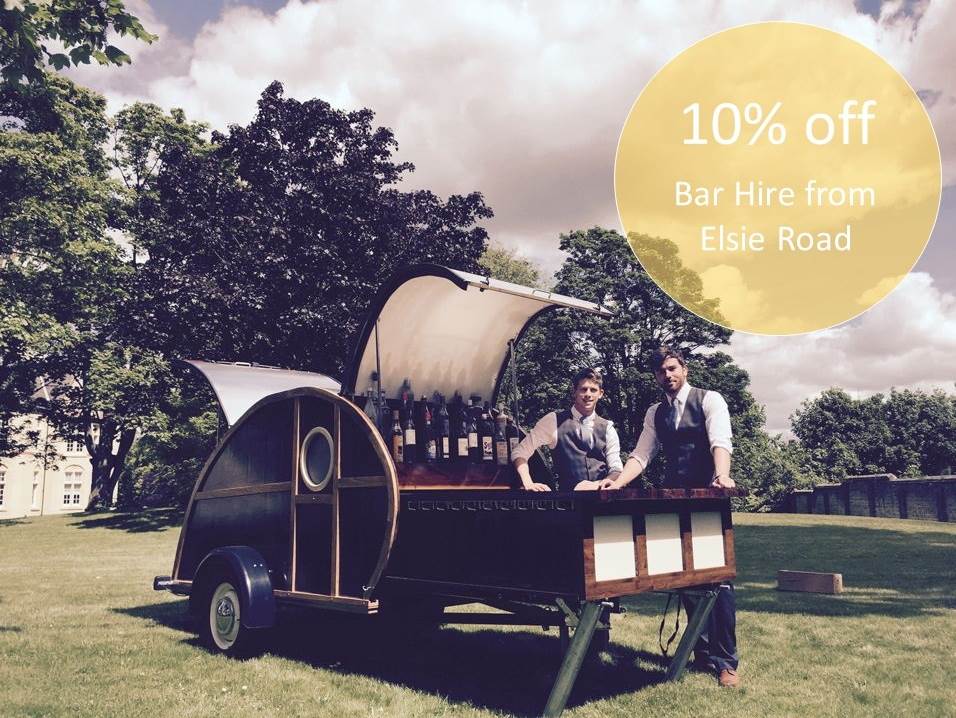 Elsie Road is run by Chris and Tom:
"From a young age we have both had a great interest in typically British, sleek retro constructions. Those built with real detail and craftsmanship. Taken from the 1960s teardrop caravan we have carefully designed a product that isn't just functional but offers the customer a unique quality experience they wouldn't get anywhere else.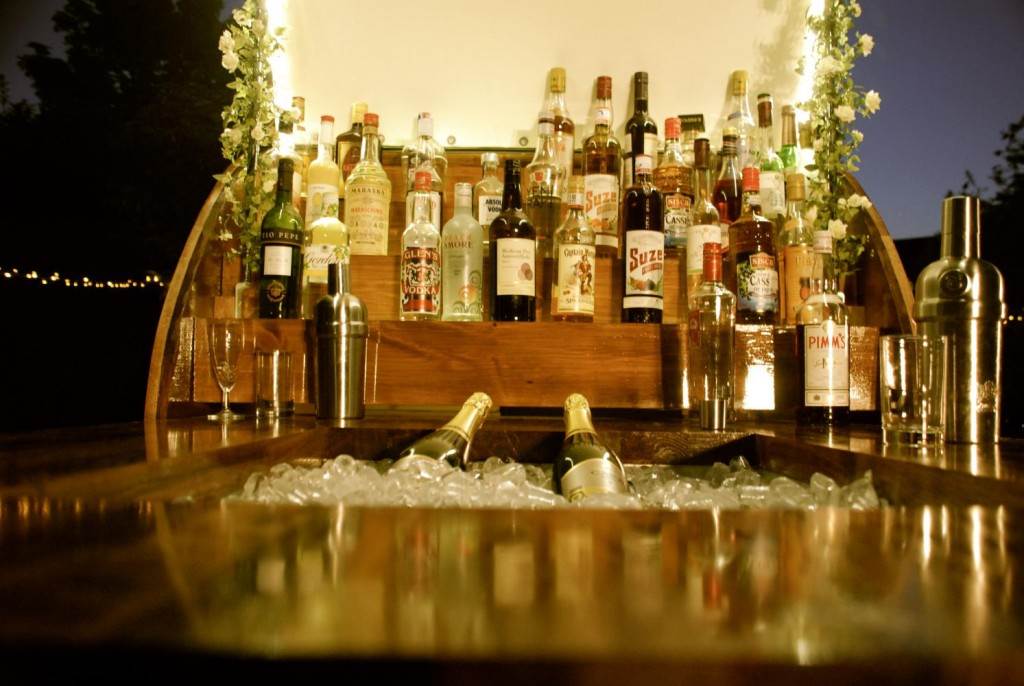 Chris being the cocktail brains behind the concept has had extensive training in mixology at one of the UK's leading cocktail bars which he went onto manage for many years. This role gave him the opportunity to create an entirely new cocktail menu for Elsie Road.
Call us old fashioned, but we love to add that personal touch by meeting people face-to-face and serving handmade cocktails served from a handcraft sleek retro bar."
Please contact info@elsieroad.co.uk for more information
Terms and Conditions
The bar must be booked by 31st January 2016 (giving you loads of time)
The date of hire must be within the next 18 months from 15th October 2015