No style is out of bounds when it comes to creating your dream wedding day…your way, and Marie Chandler Bridal showcases this freedom of choice and creativity beautifully with her new Boho and Victoriana inspired Nashville Collection. A modern collection of bridal gowns that encapsulate all things country wedding. Taking traditional country elements, and inspiration from the likes of Dolly Parton and Loretta Lynn they have a true free-spirit vibe, and a country wedding feel. Here we catch up with Bridal Designer Marie Chandler to tell us all about the new collection and other exciting projects she has coming up for the new brand…
Country Wedding Collection by Marie Chandler Bridal
Tell us about your company, who you are, where you are based, what you do…
At Marie Chandler we create bespoke and made to measure bridal and evening wear for the creative fashion forward client looking to stand out from the crowd. We love to create garments that are unique and reflect the wearers personality so they feel like the very best version for themselves on their special day.
We are based in Reading, Berkshire and work from our custom built studio. All our garments are made in house by Marie for a completely personal one to one service.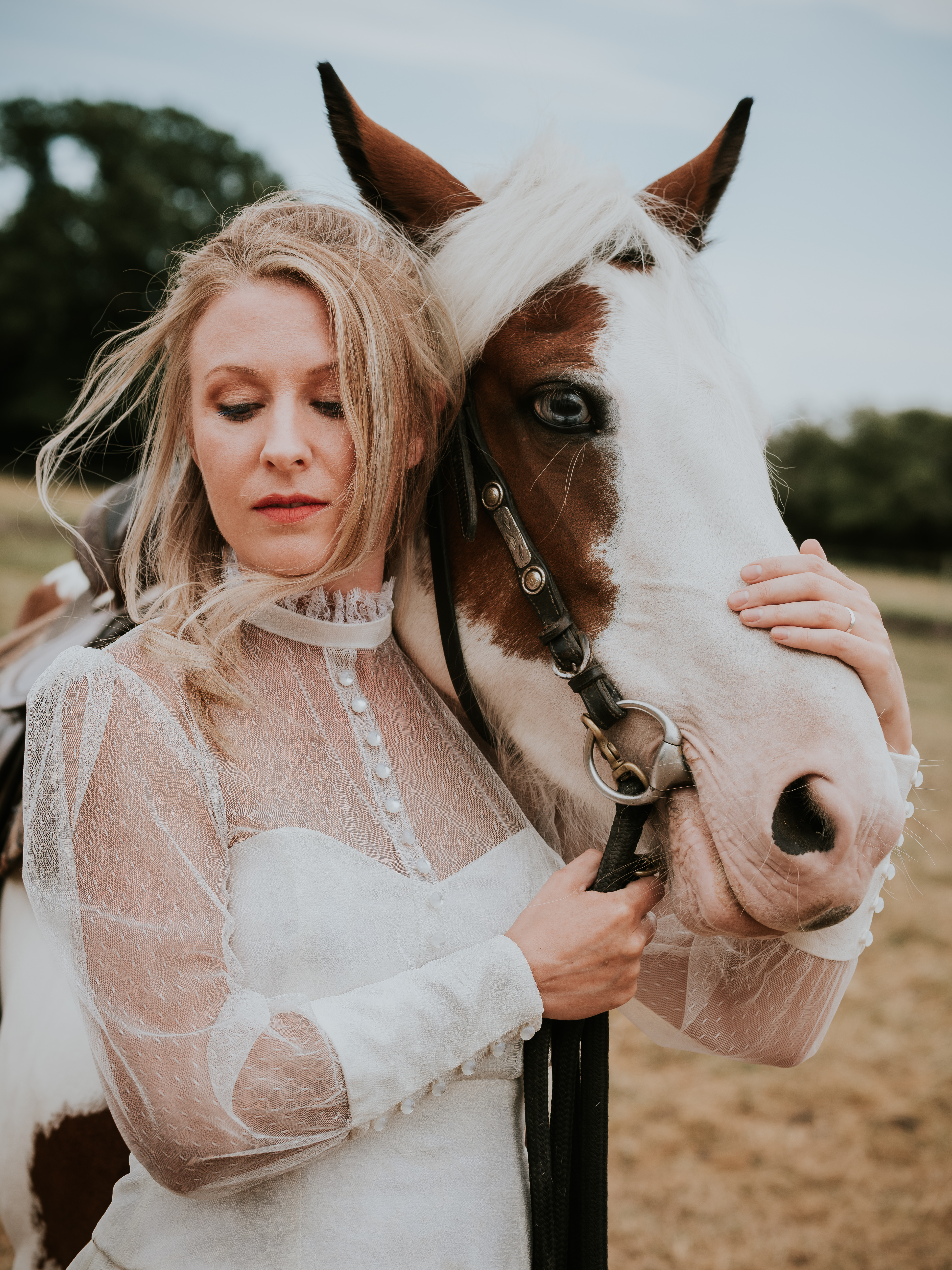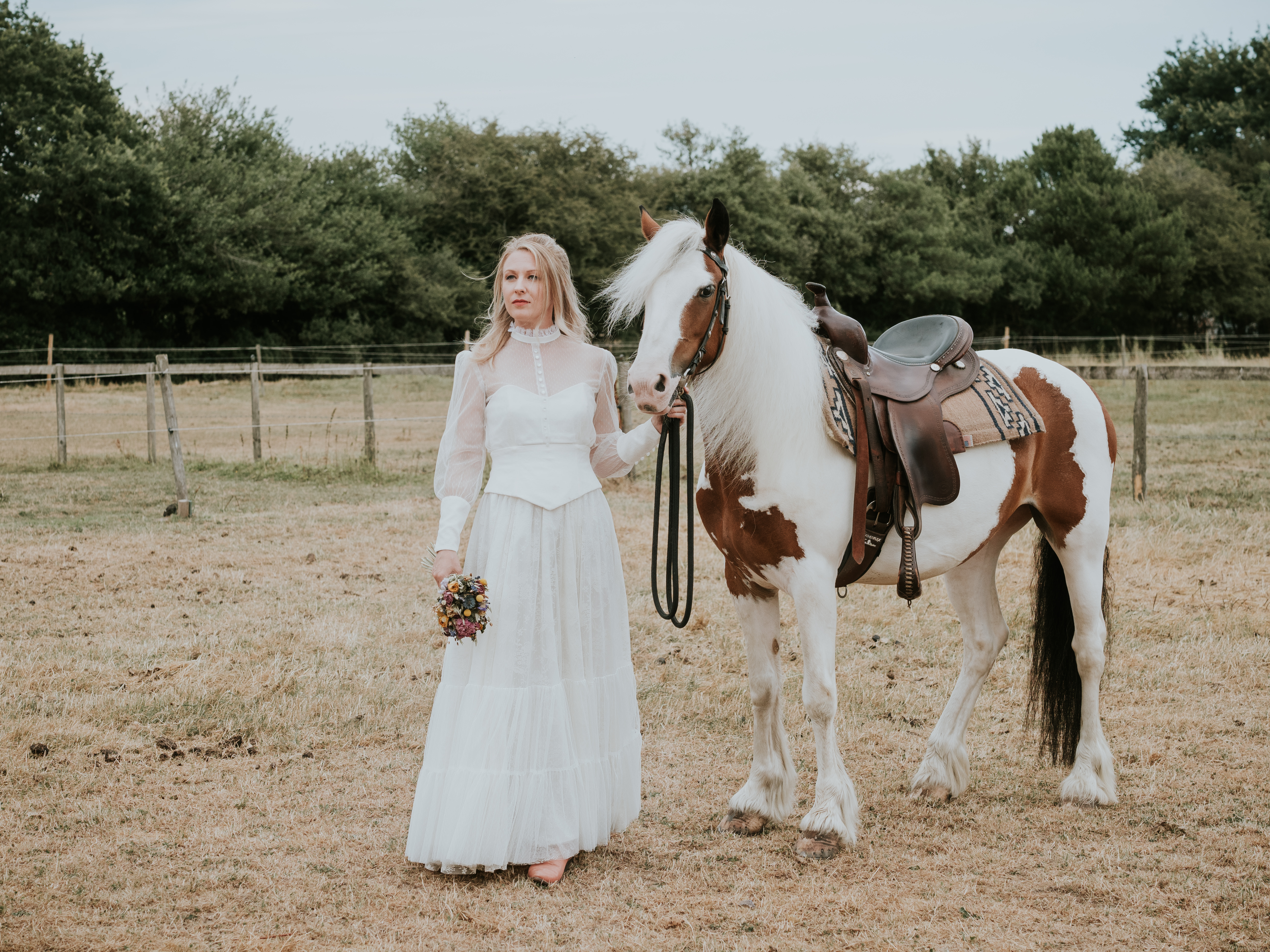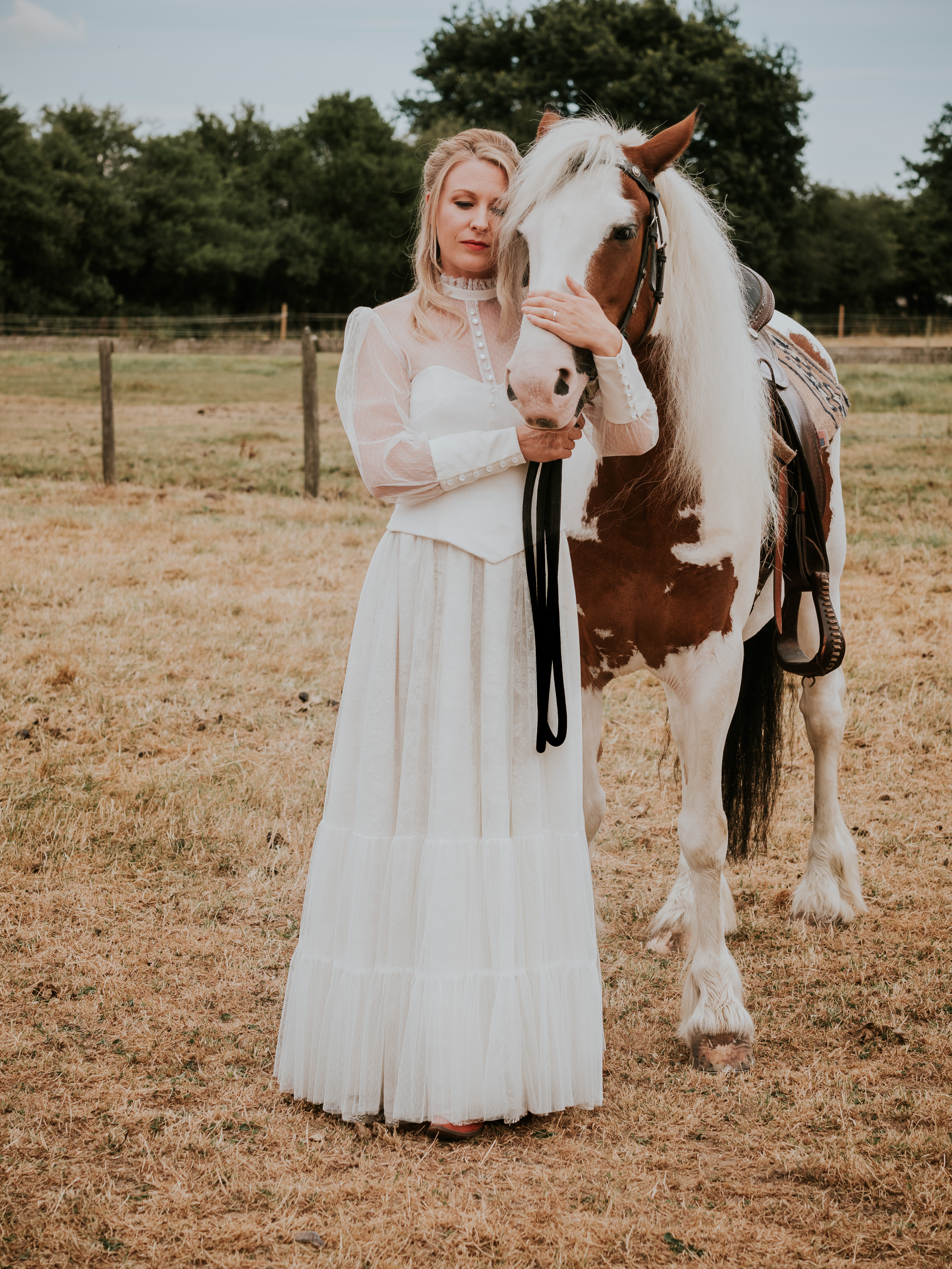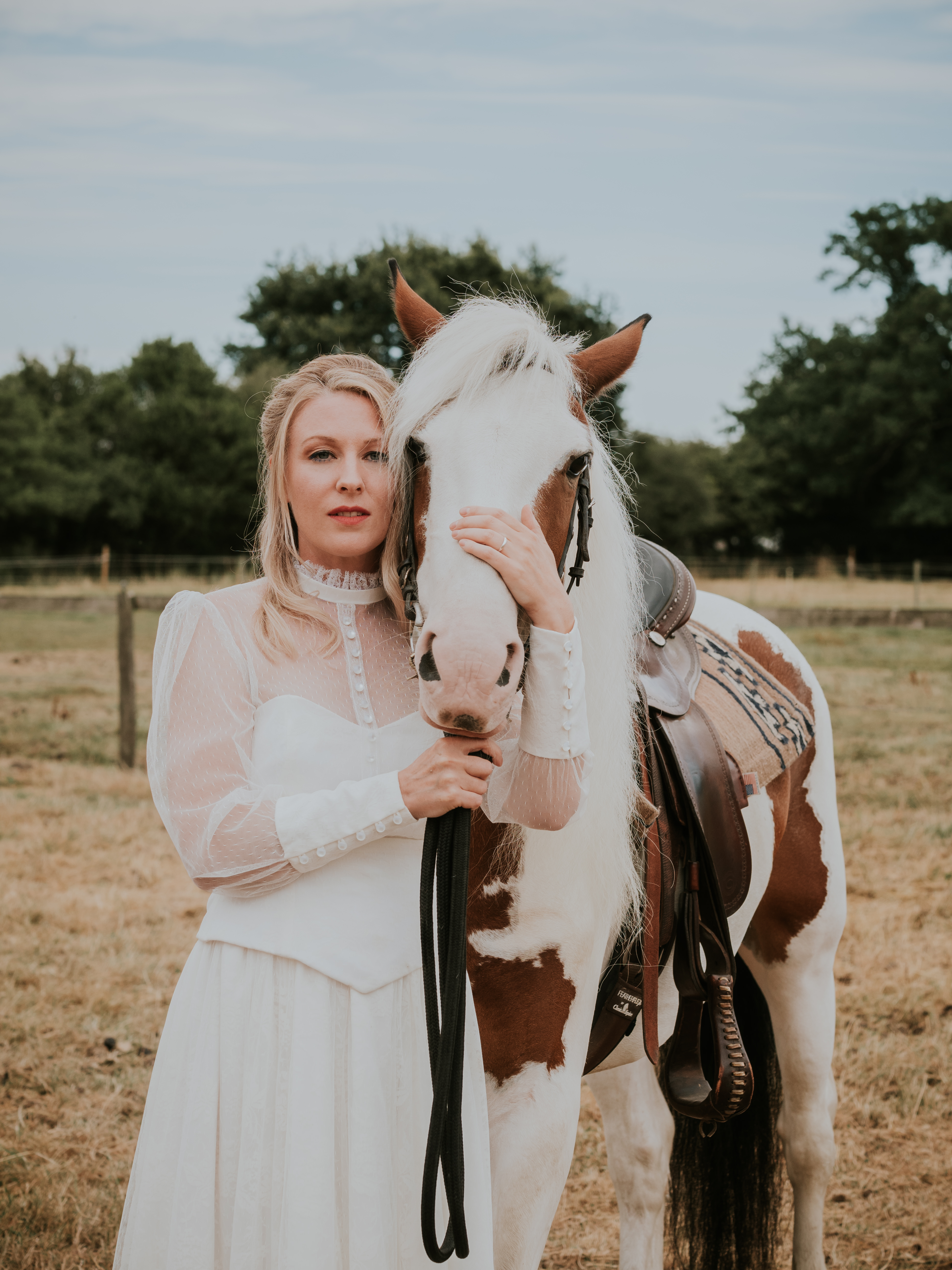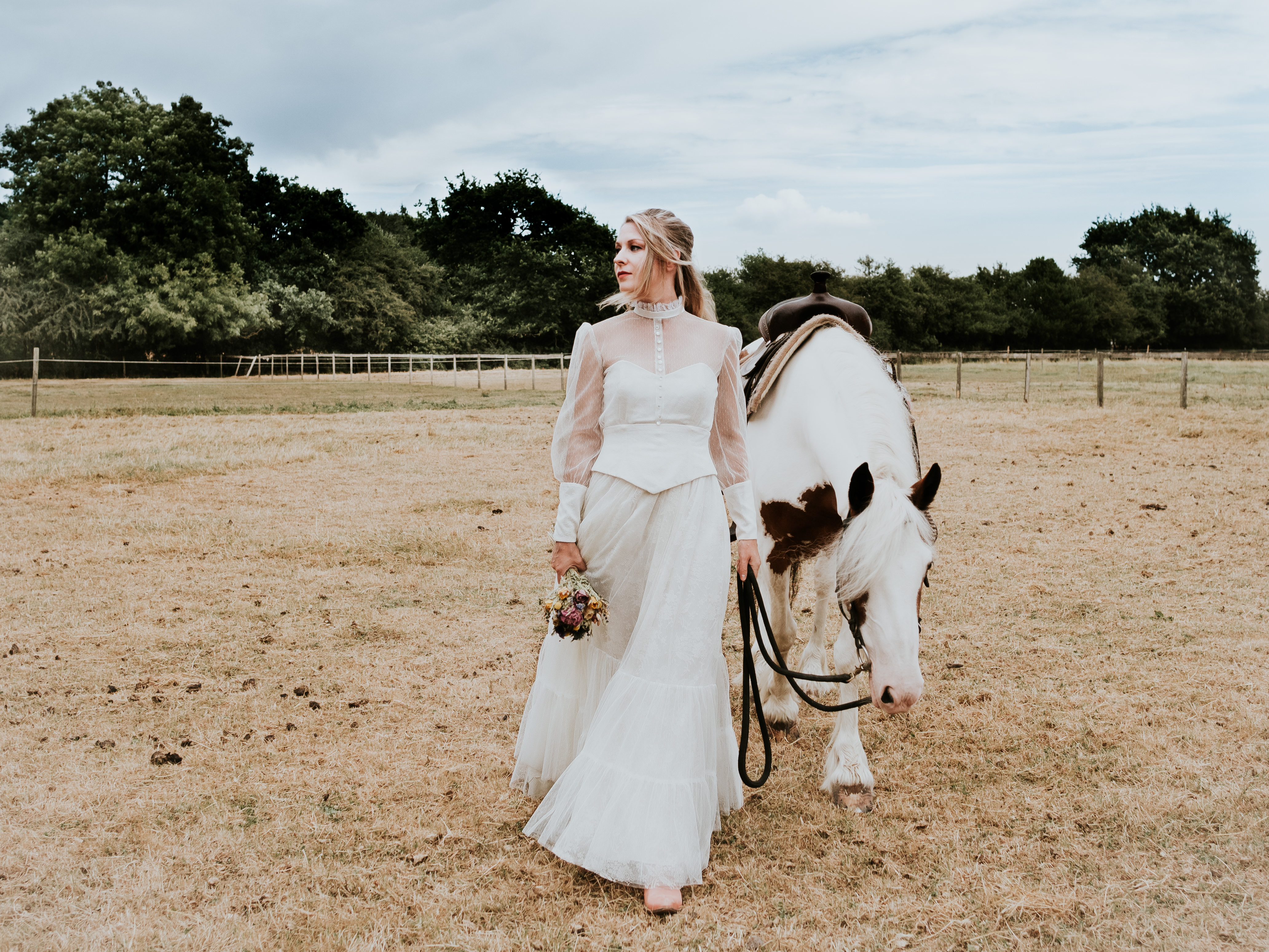 Tell us about your range: style, materials, where it is made…
We've just launched our first collection 'Nashville' which is inspired by country and western stars of the 60s and 70s. Think Dolly Parton and Peggy Lee. We were inspired by their relaxed and bohemian style, with a nod to Victoriana. Frills, lace, fringe and tulle create lots of lovely interest and texture to the collection.
Our overall style aim is to create pieces that are wearable and comfortable for the whole evening, with subtle corseting, soft fabrics and elegant shapes. Whilst being fashionable and unique to each client. All our garments are hand made by Marie and her team individually for each client. We use a variety of fabrics, depending on the look and feel of the design or collection, as well as what excites us and where it is sourced, being ethical is important to our brand.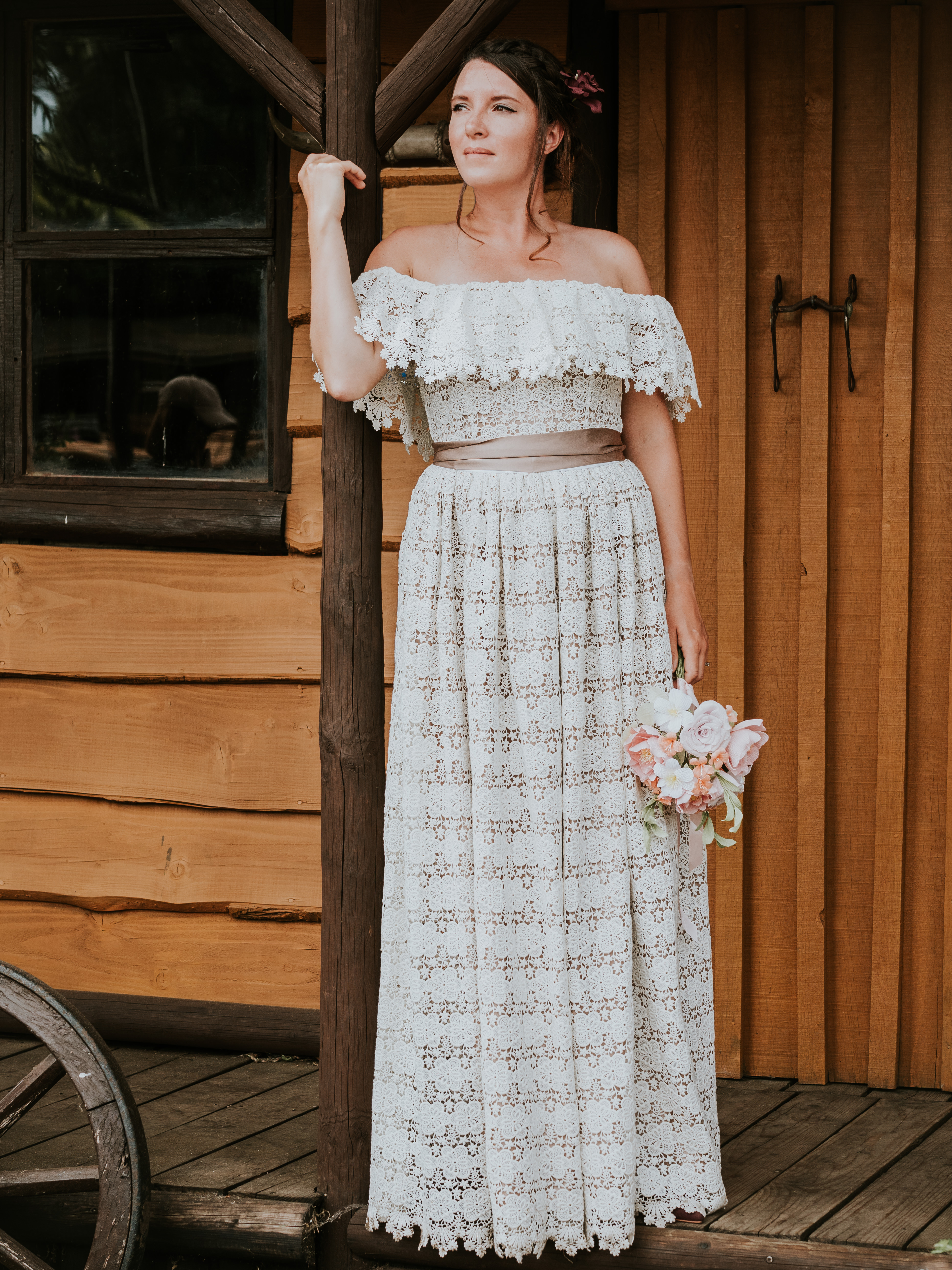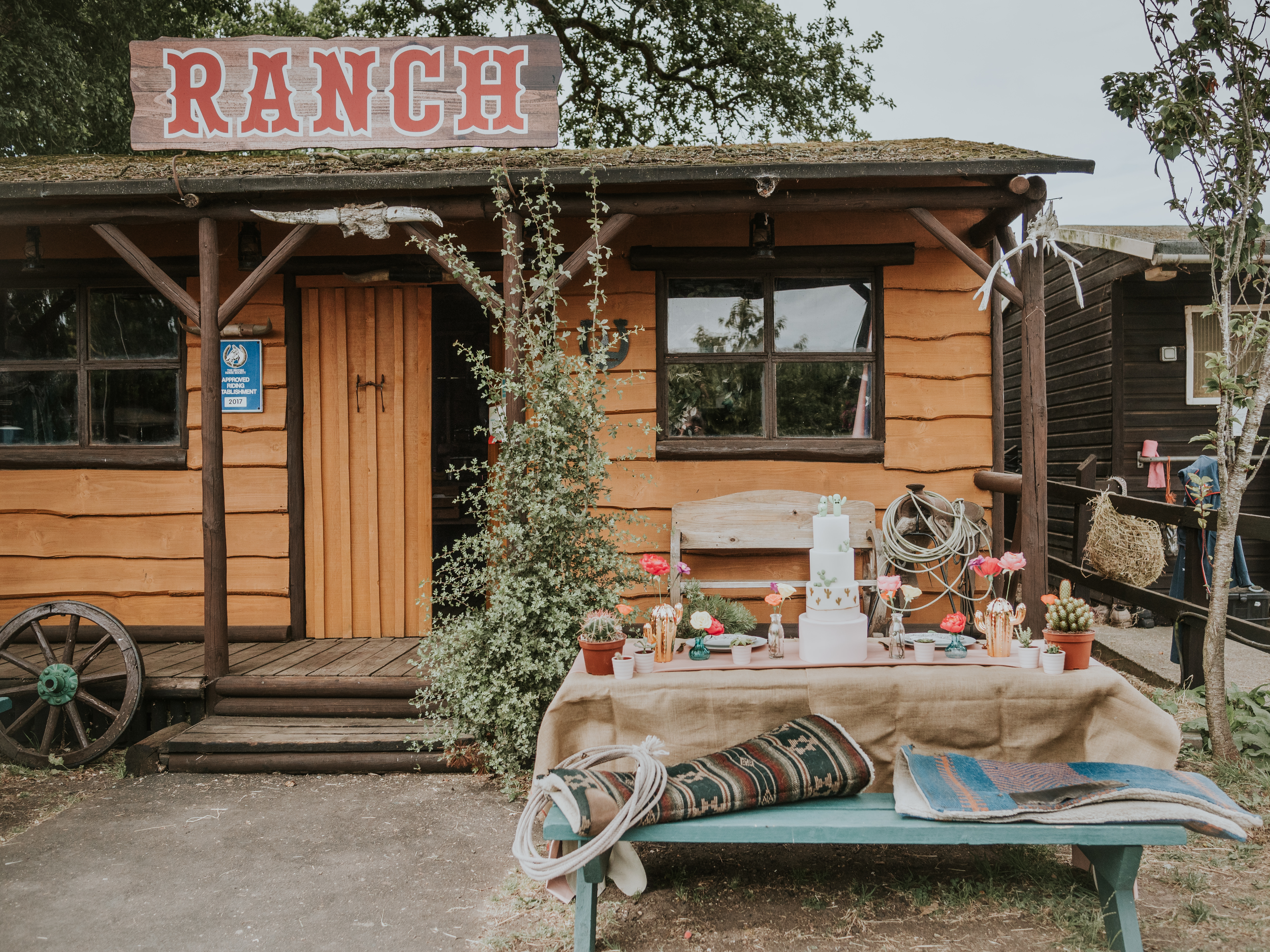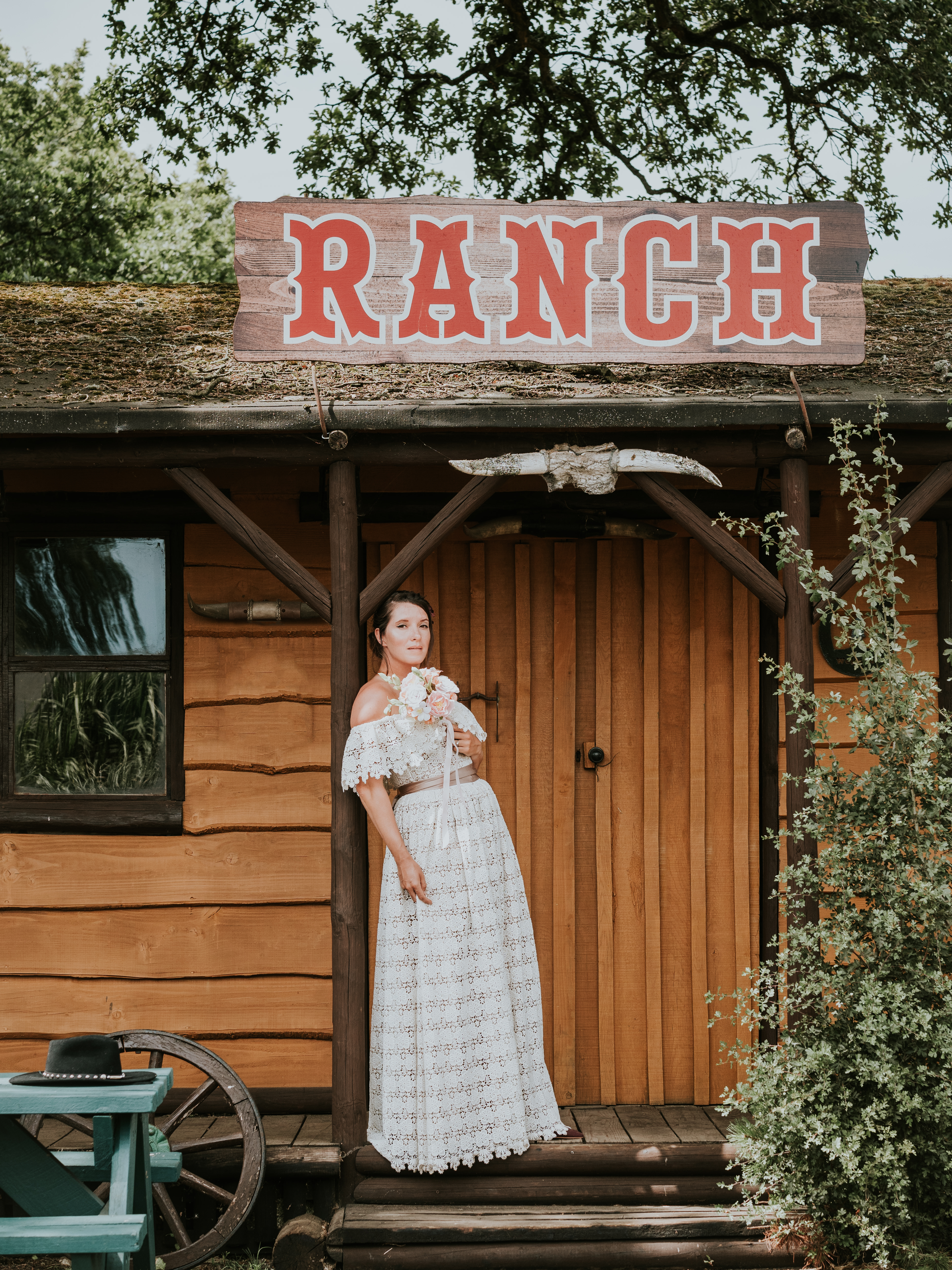 What are your influences when you design/create?
We are inspired by a mix of current catwalk trends, historical fashion (think 1950s Dior & Givenchy), movies and music. Marie's background is in costume design so this knowledge provides a great deal of inspiration for our designs. We also love to be inspired by things around us, nature, architecture, art and design.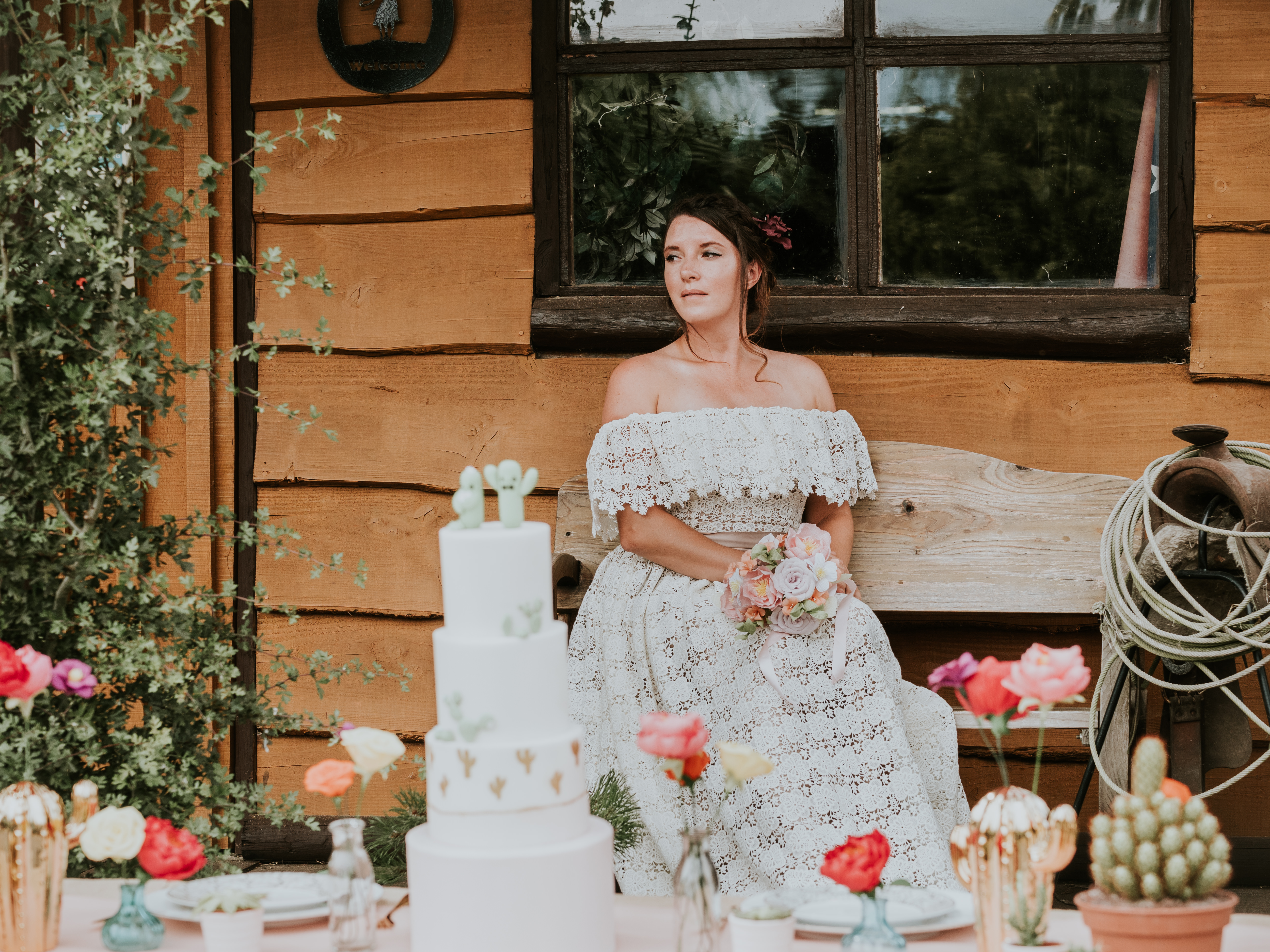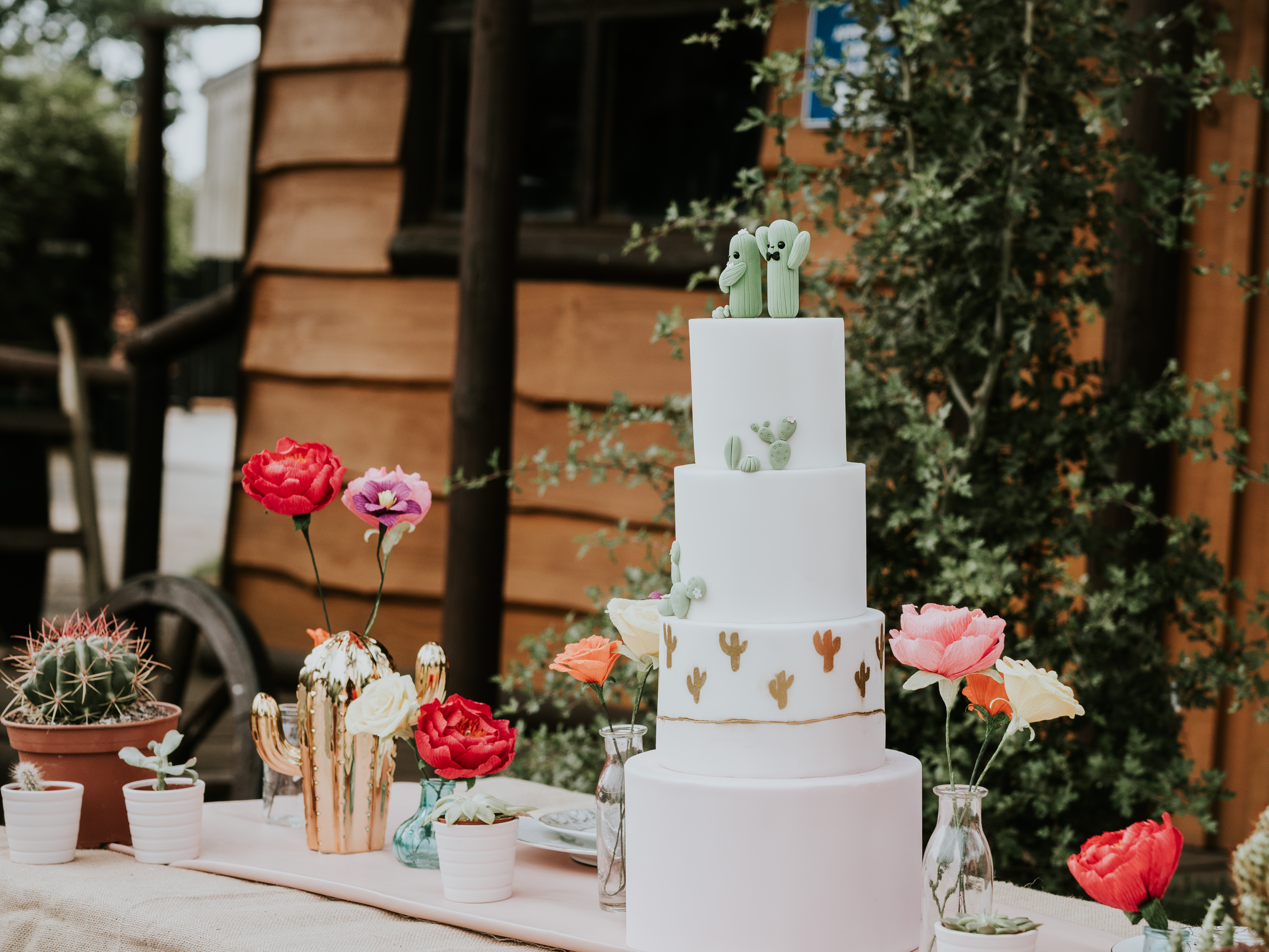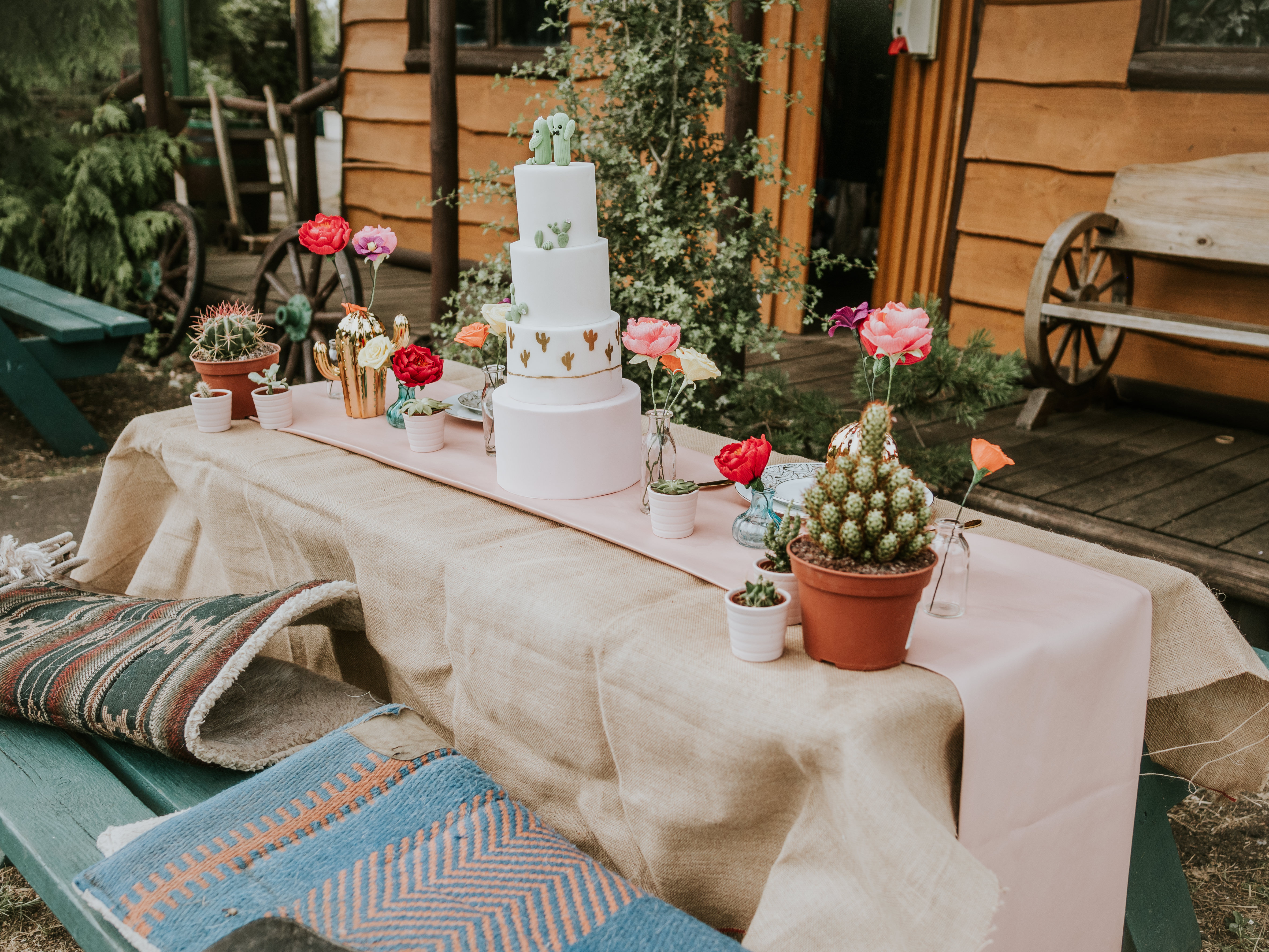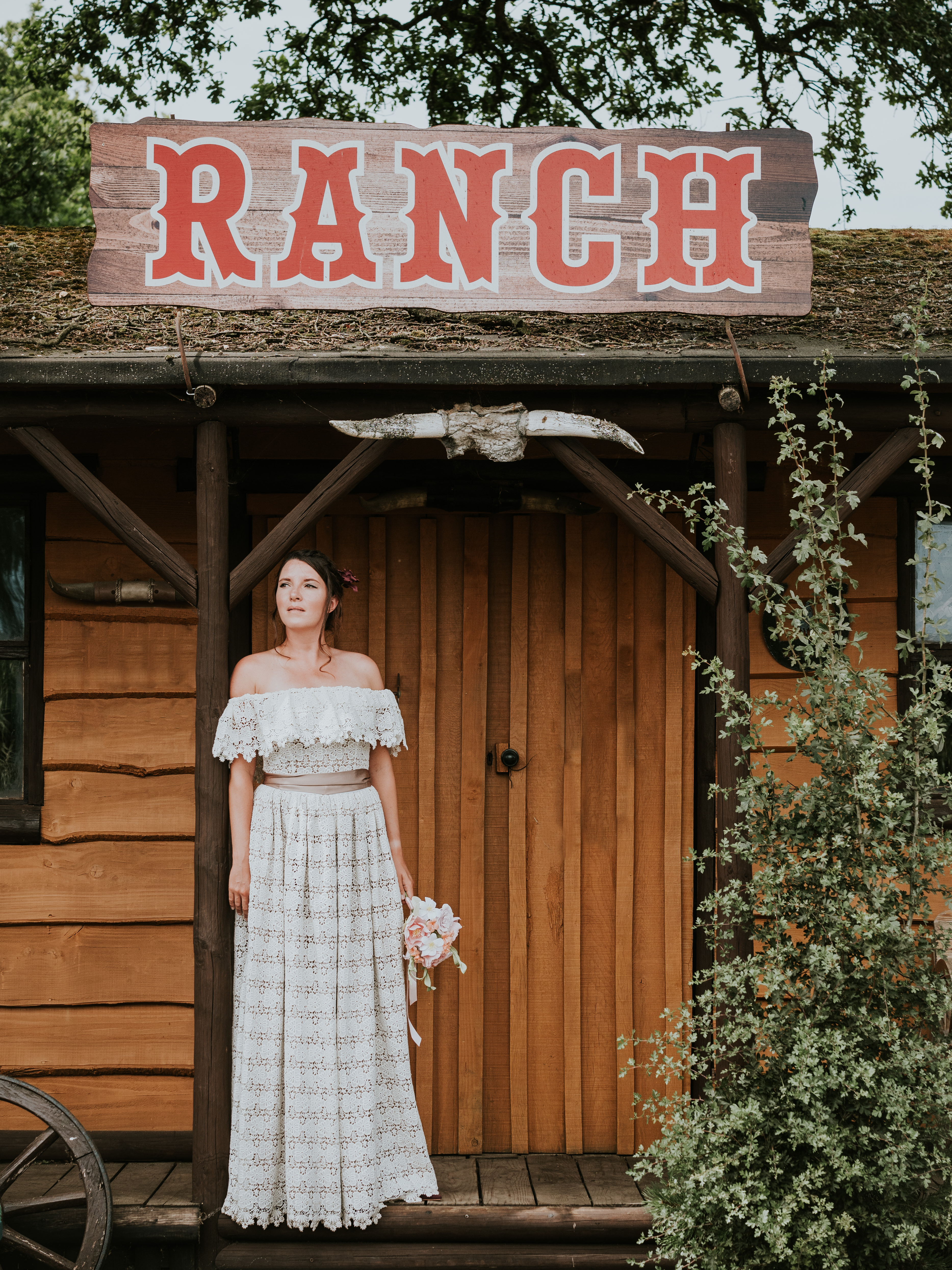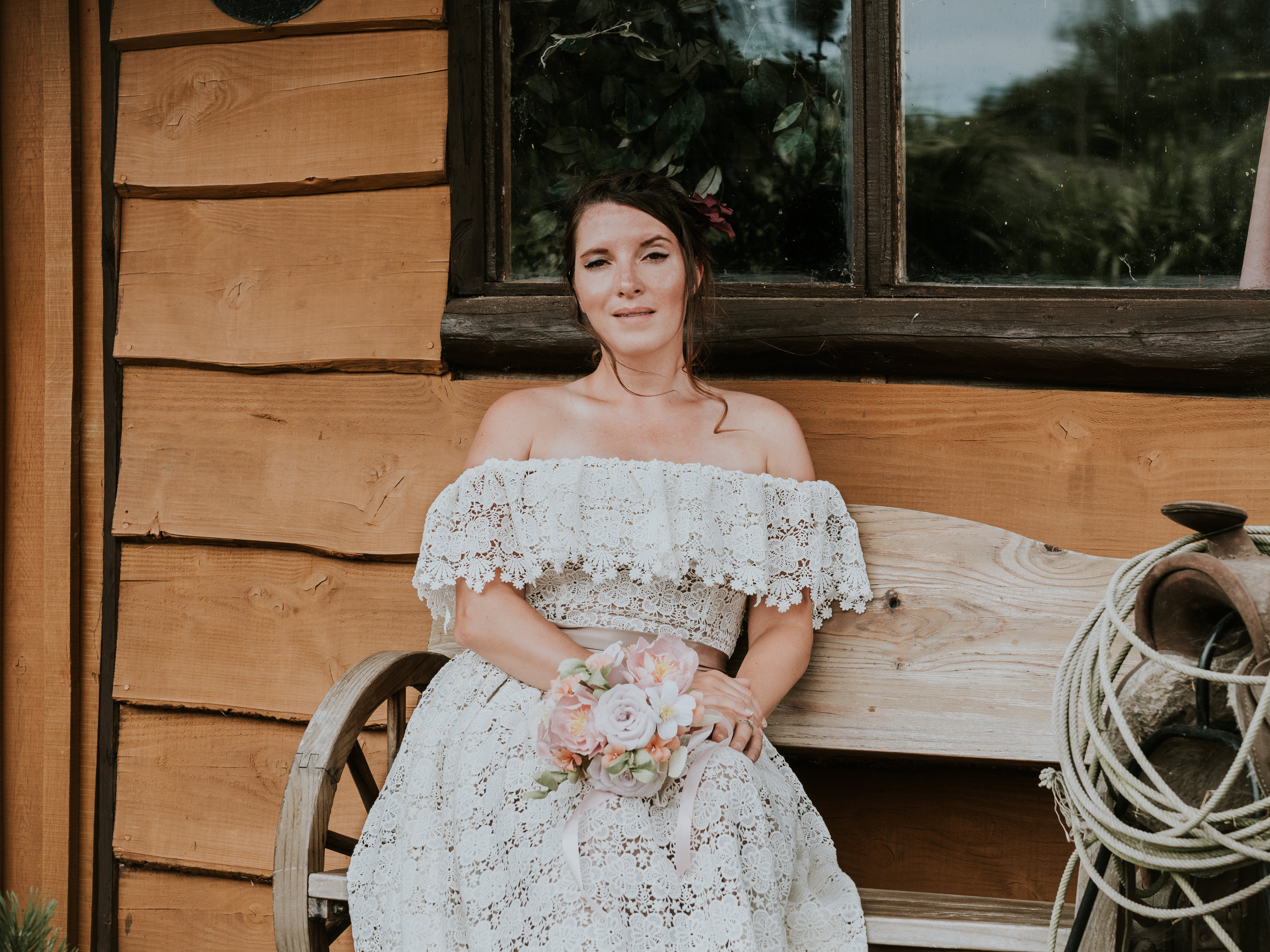 Who is your typical bride or groom?
Our clients are creative, inspired and unapologetically themselves. We love people who break tradition and create a day that's 100% them. We are all about inclusiveness, equality, and of course love.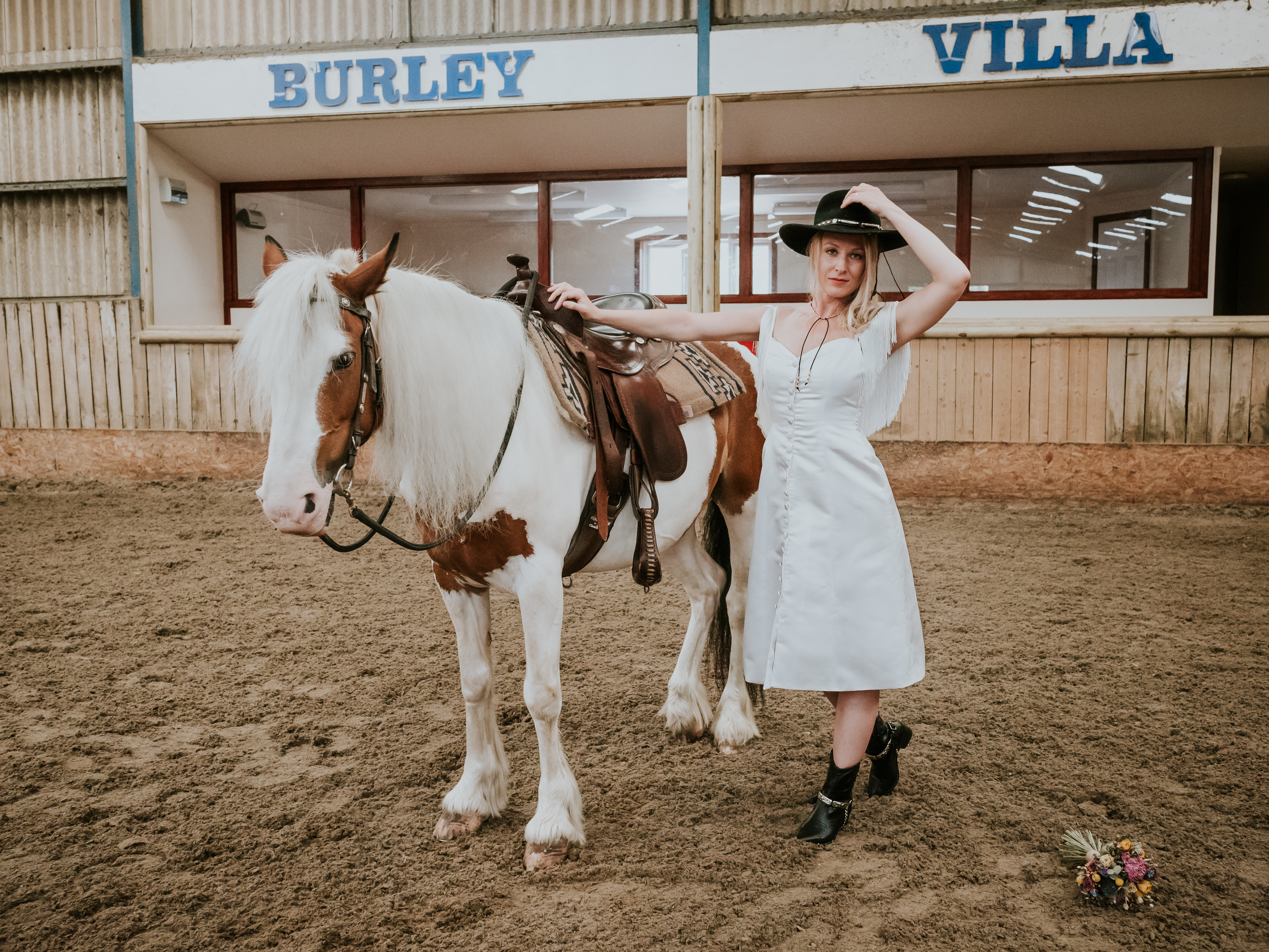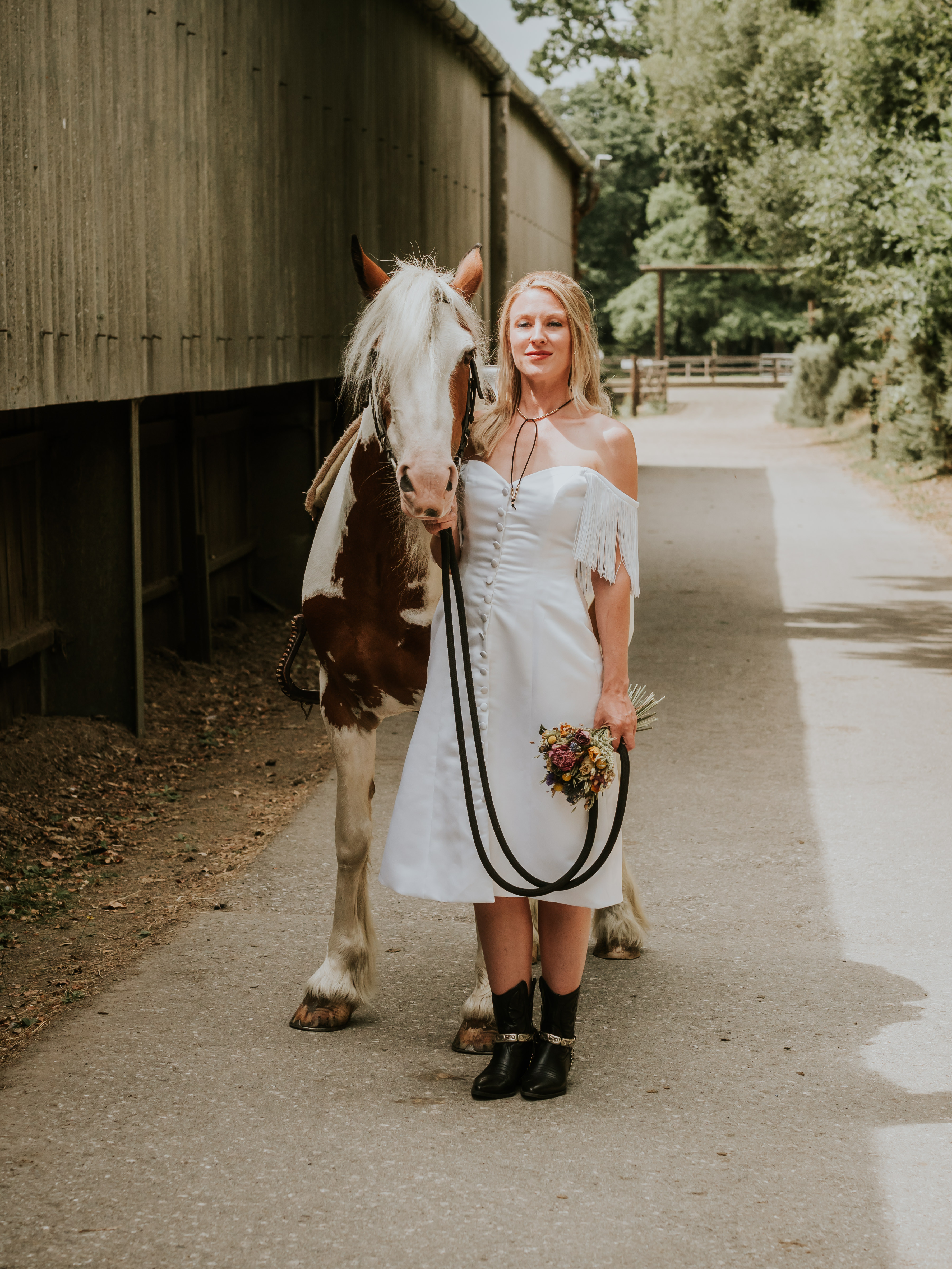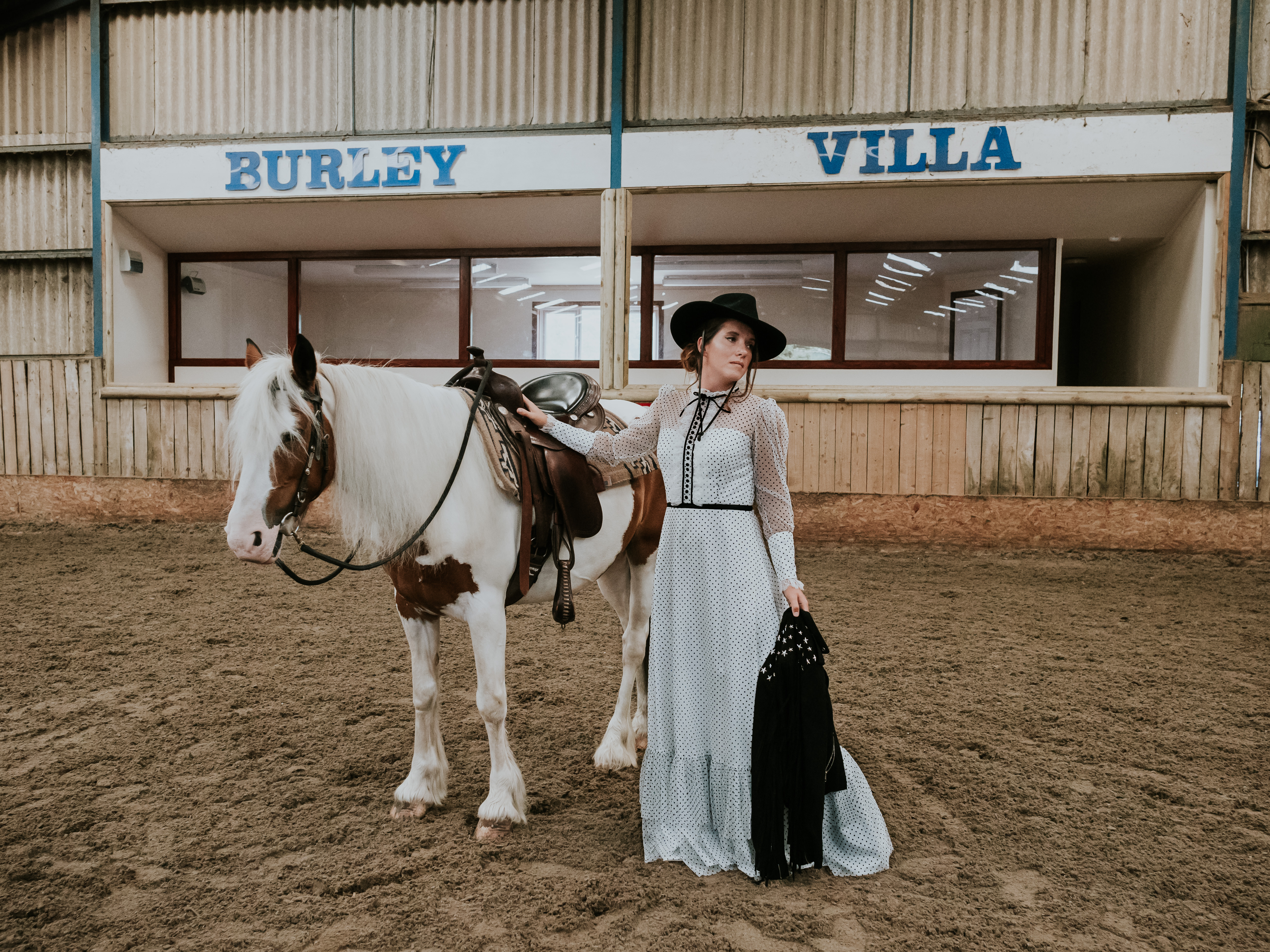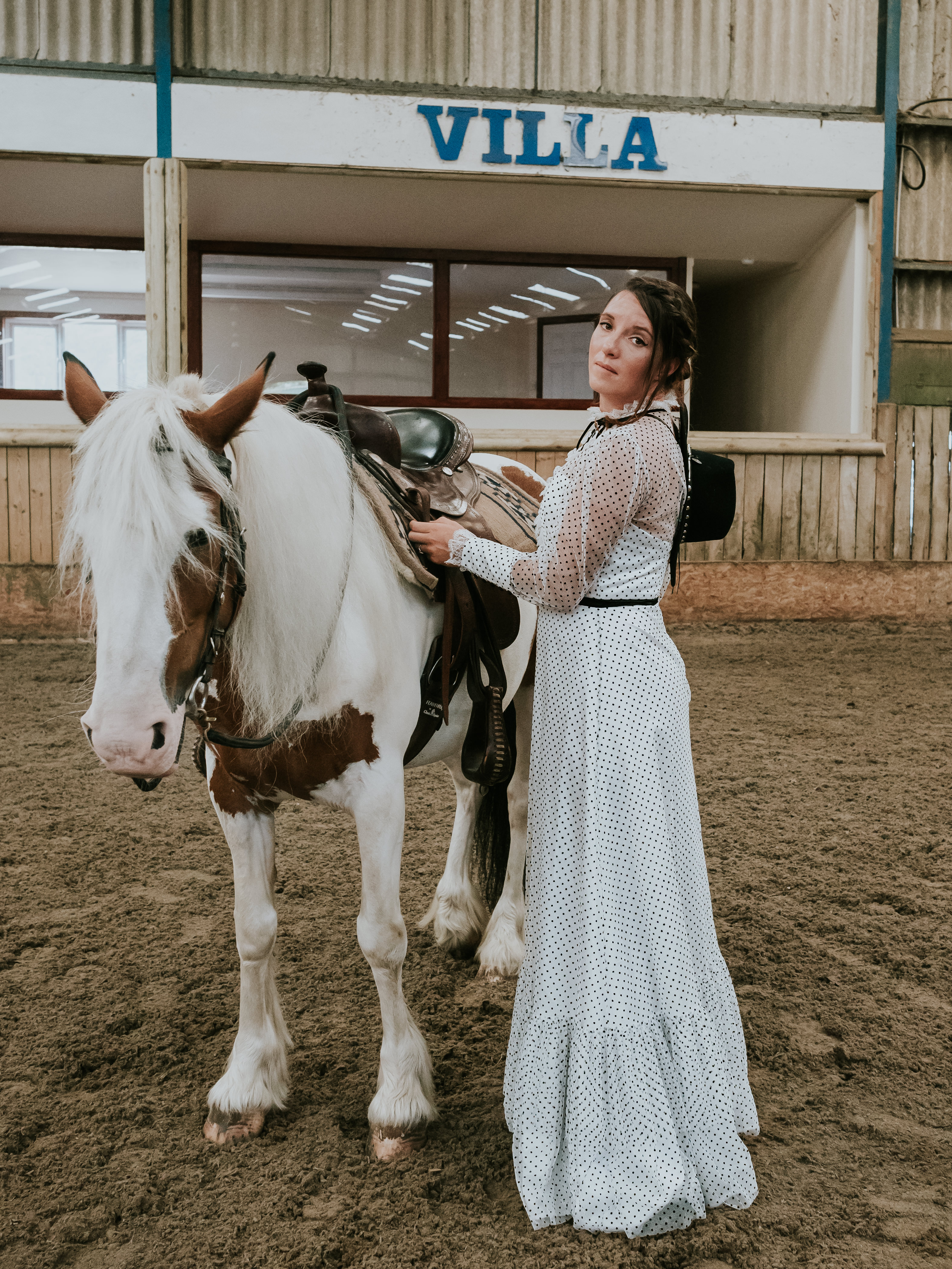 How important is being ethical – describe any ethical attributes to your range. What are you most proud of so far?
Being ethical is very important to our brand values. All our garments are made to the highest of standards and will stand the test of time, there's no fast fashion here. We are constantly trying to improve our environmental footprint. We recycle and reuse as much of our left over fabrics as we possibly can. We source fabrics from trusted suppliers and some of our collection pieces can be made from peace silks (and any of our bespoke garments). We also love an up-cycle project and working with vintage pieces to give them a new lease of life. All our garments are made to last and can be passed on to future generations or sold on to future brides.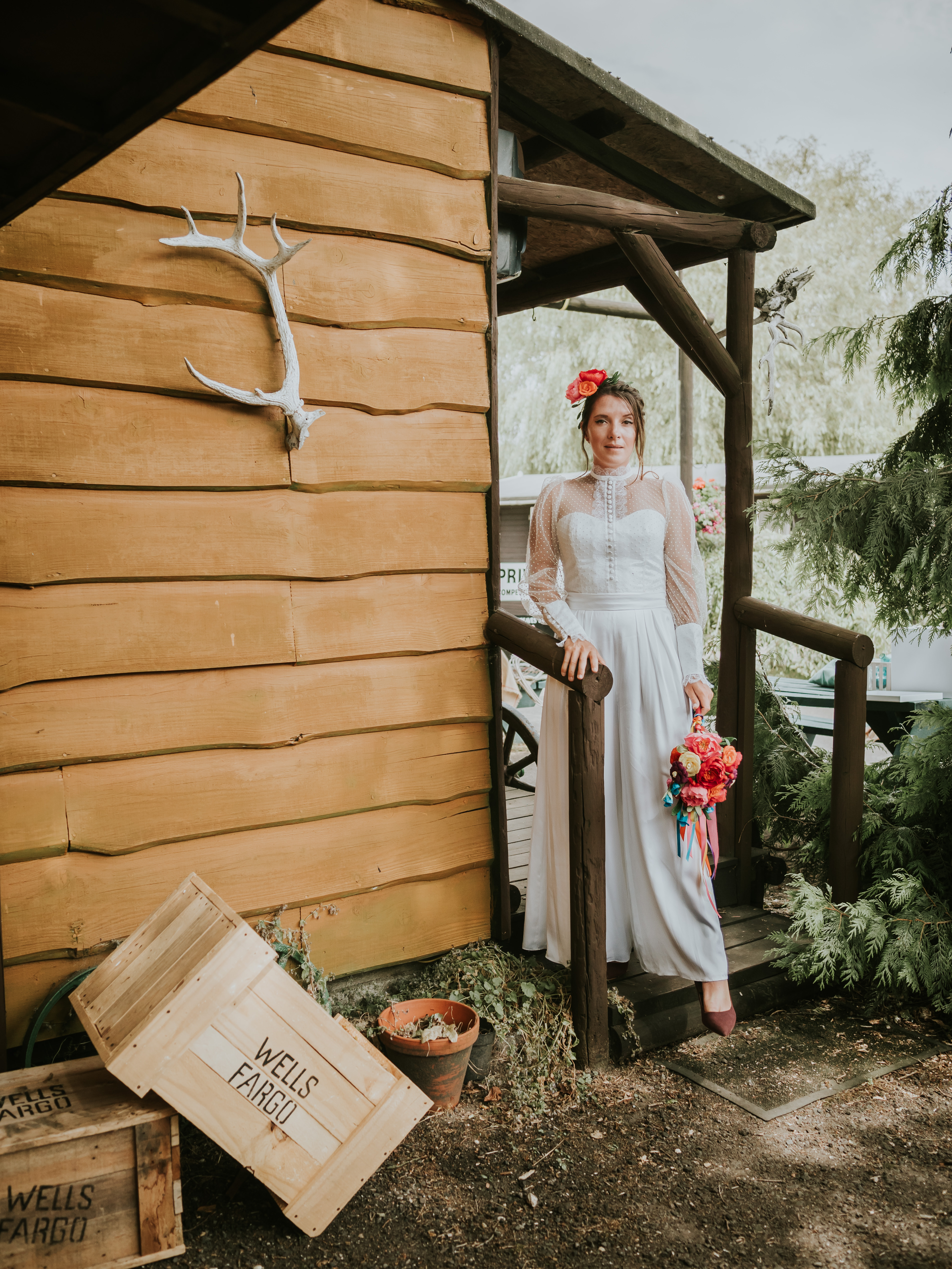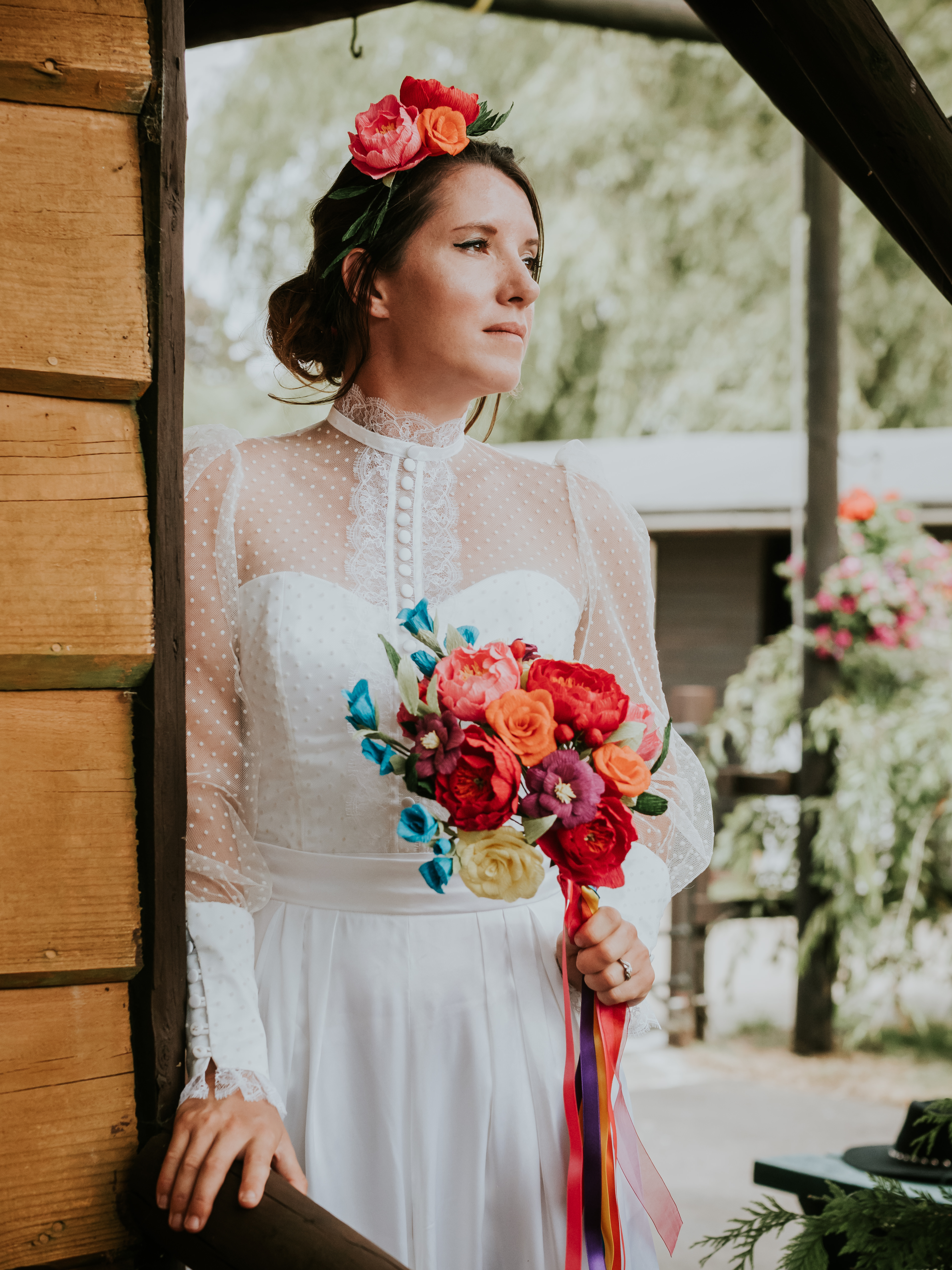 We are passionate and caring and strive to create a calming environment for our clients, there is no judgement here.
We are proud to be doing what we love, being boss and doing things our way! In a world where so many still expect tradition we love our clients to march to the beat of their own drum. It has taken a year to create our lovely branding, website and collections and we hope you love everything as much as we do!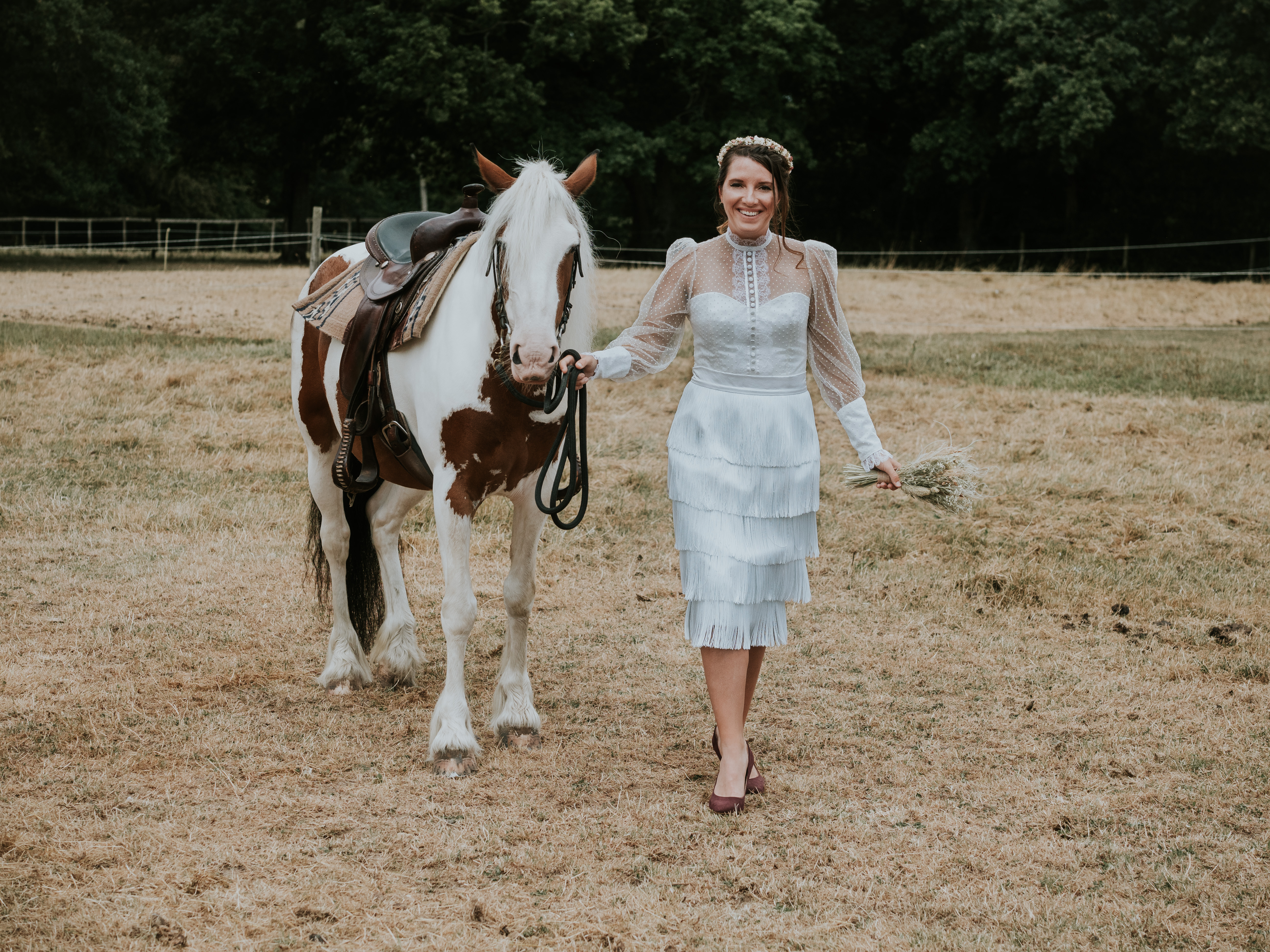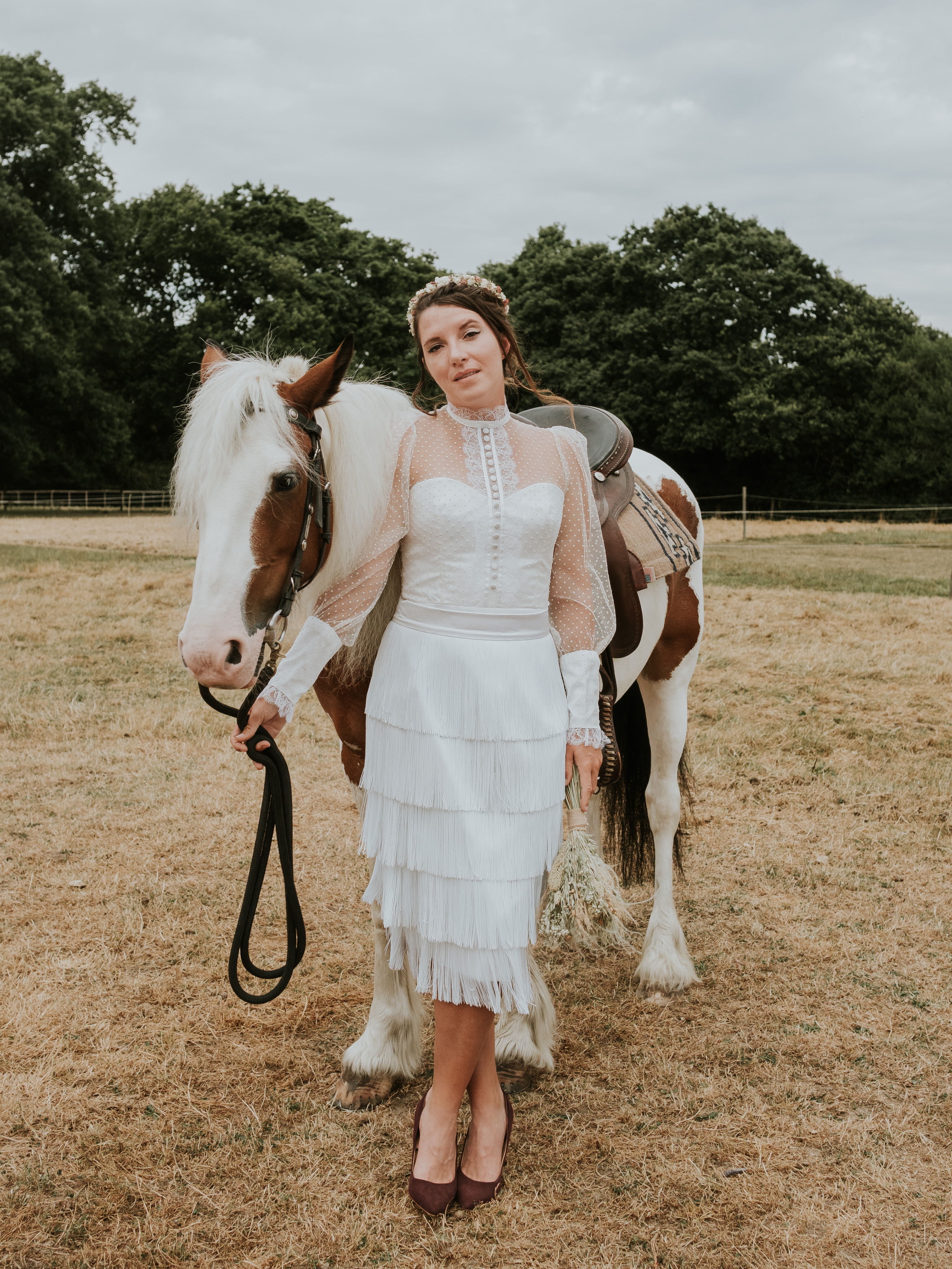 Any news on what is next for you – any exciting plans?
We are excited to be launching our Capsule collection in December this year. The collection is feature 14 pieces that can be mixed and matched, including tulle skirts, lace blouses, silk tops and flowing capes. All pieces can be created in your choice of fabric, colour and design to create a look that is 100% you! Pieces can be mixed with our Nashville collection or maybe that perfect vintage blouse you found. We can't wait to share it with you!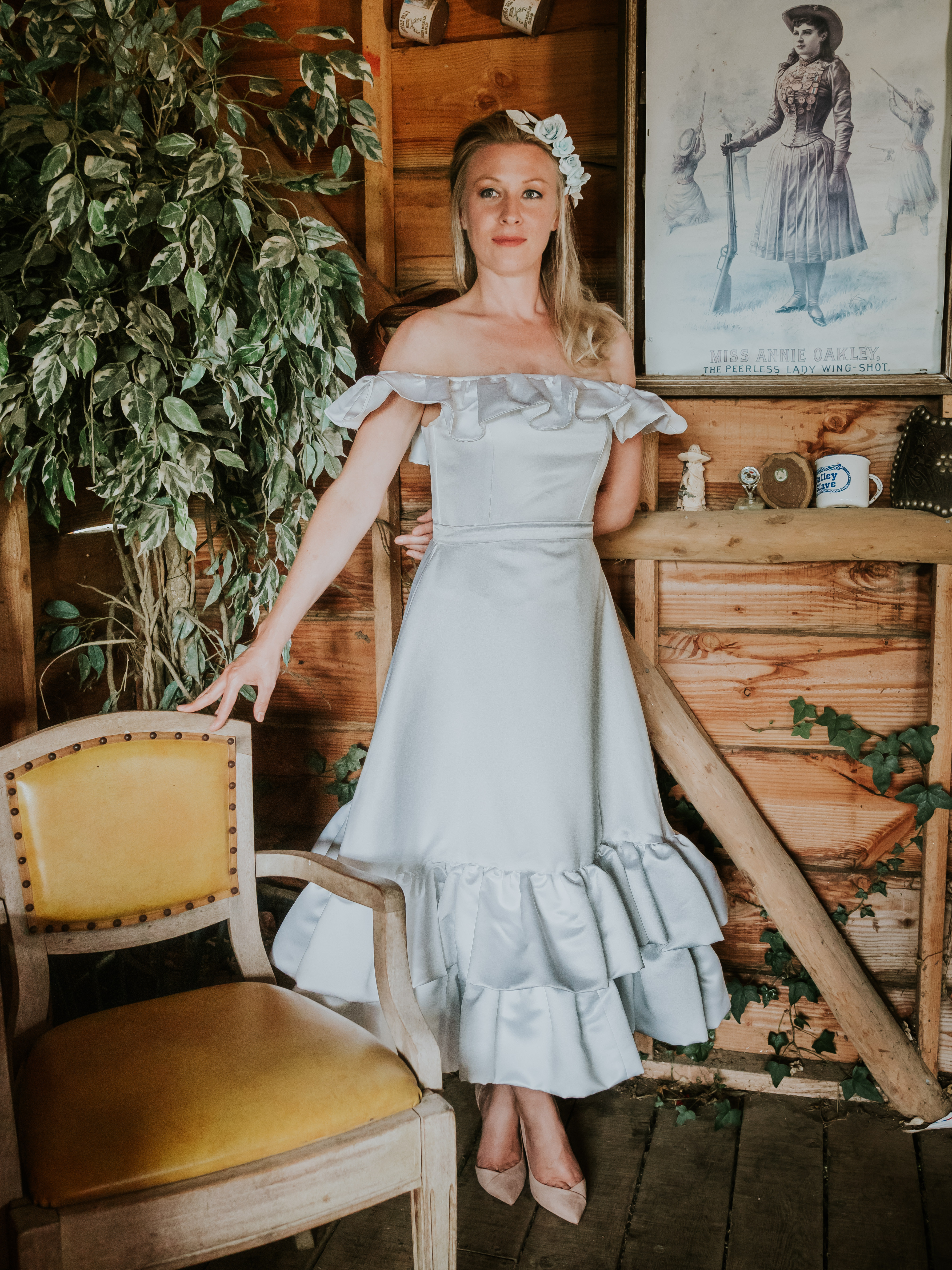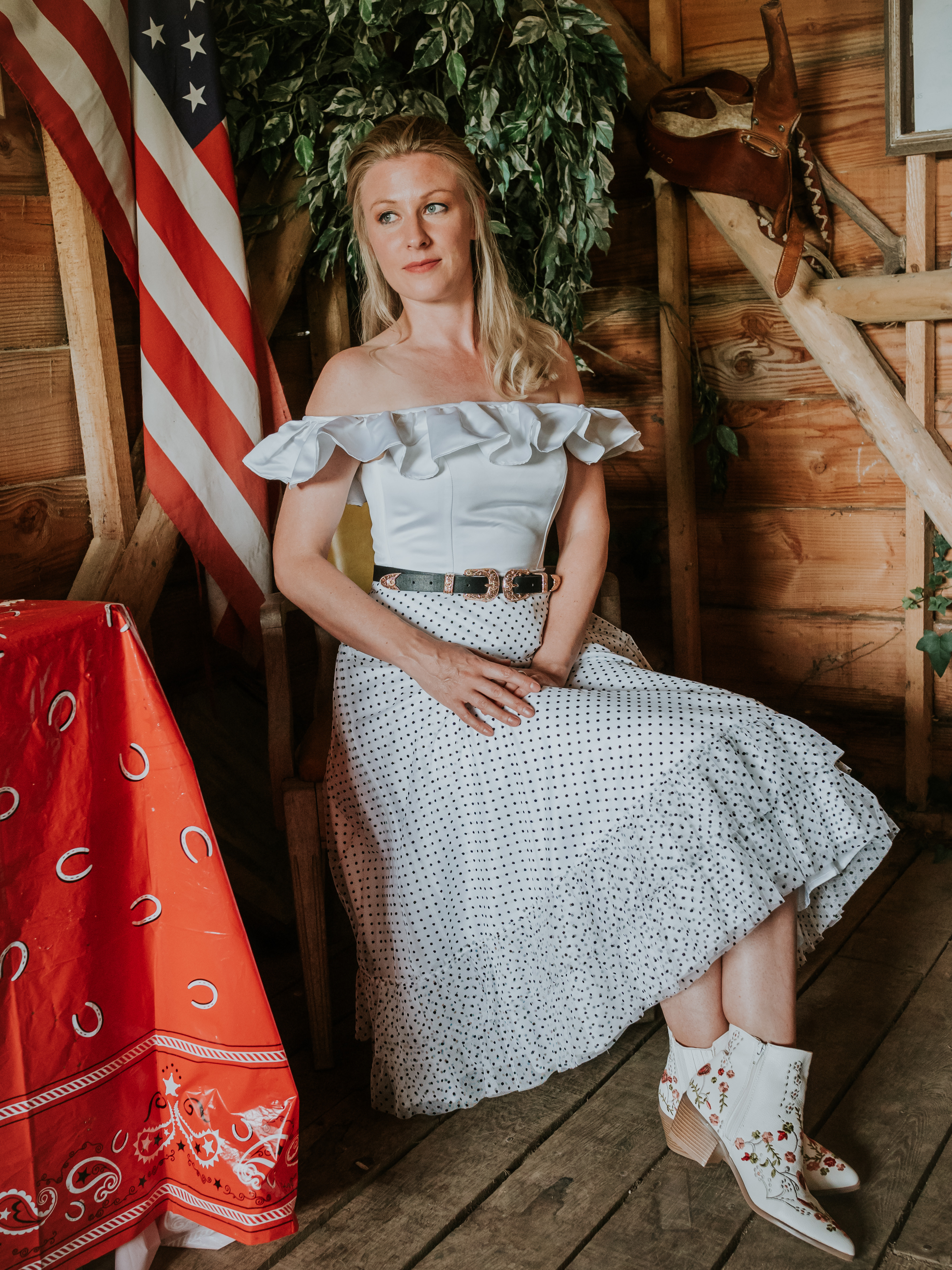 How can we get in contact with you?
You can get in touch with us through our website www.mariechandlerbridal.com, email hello@mariechandlerbridal.com or give us a call on 07525134821. We'd love to talk to you!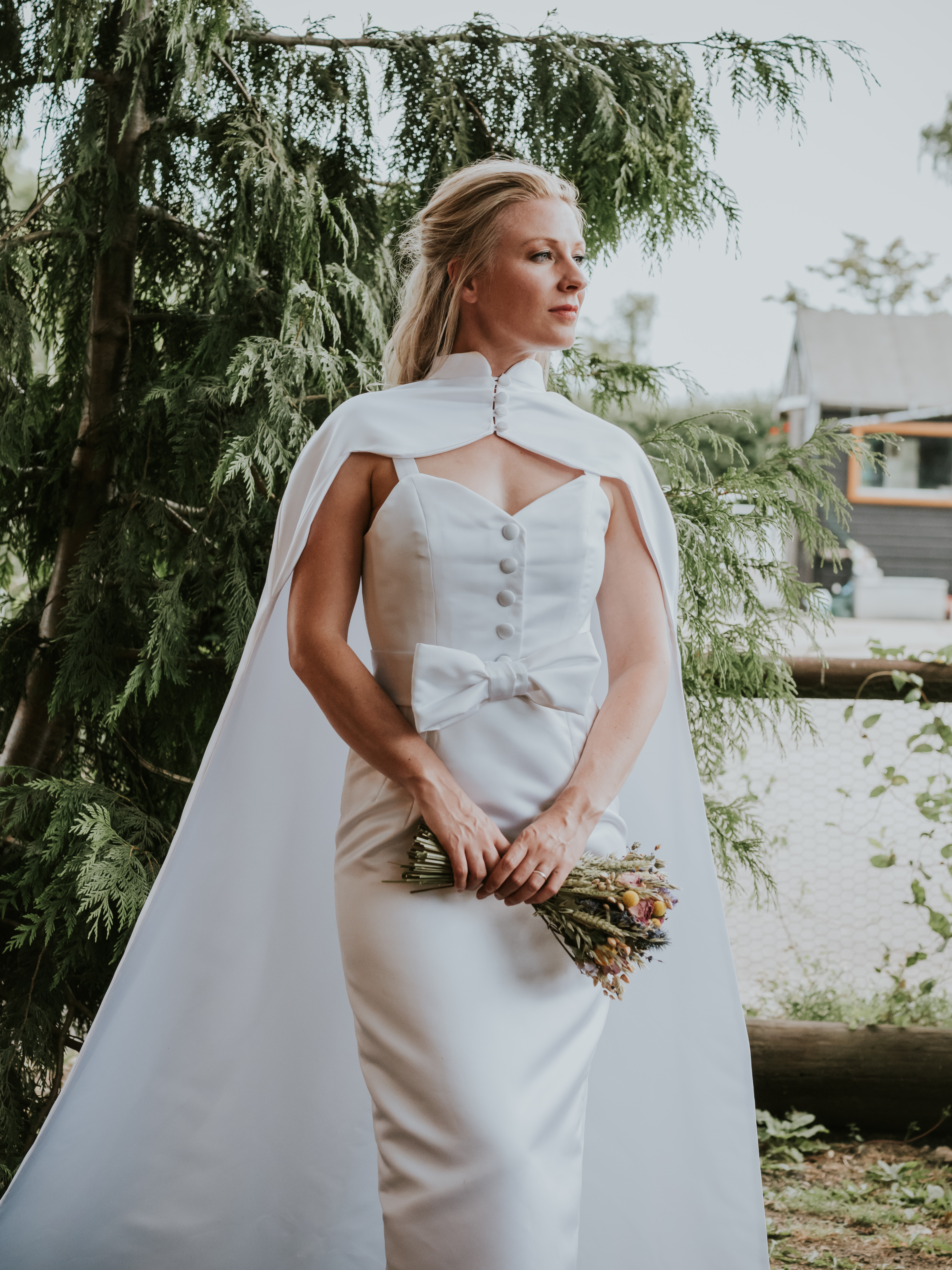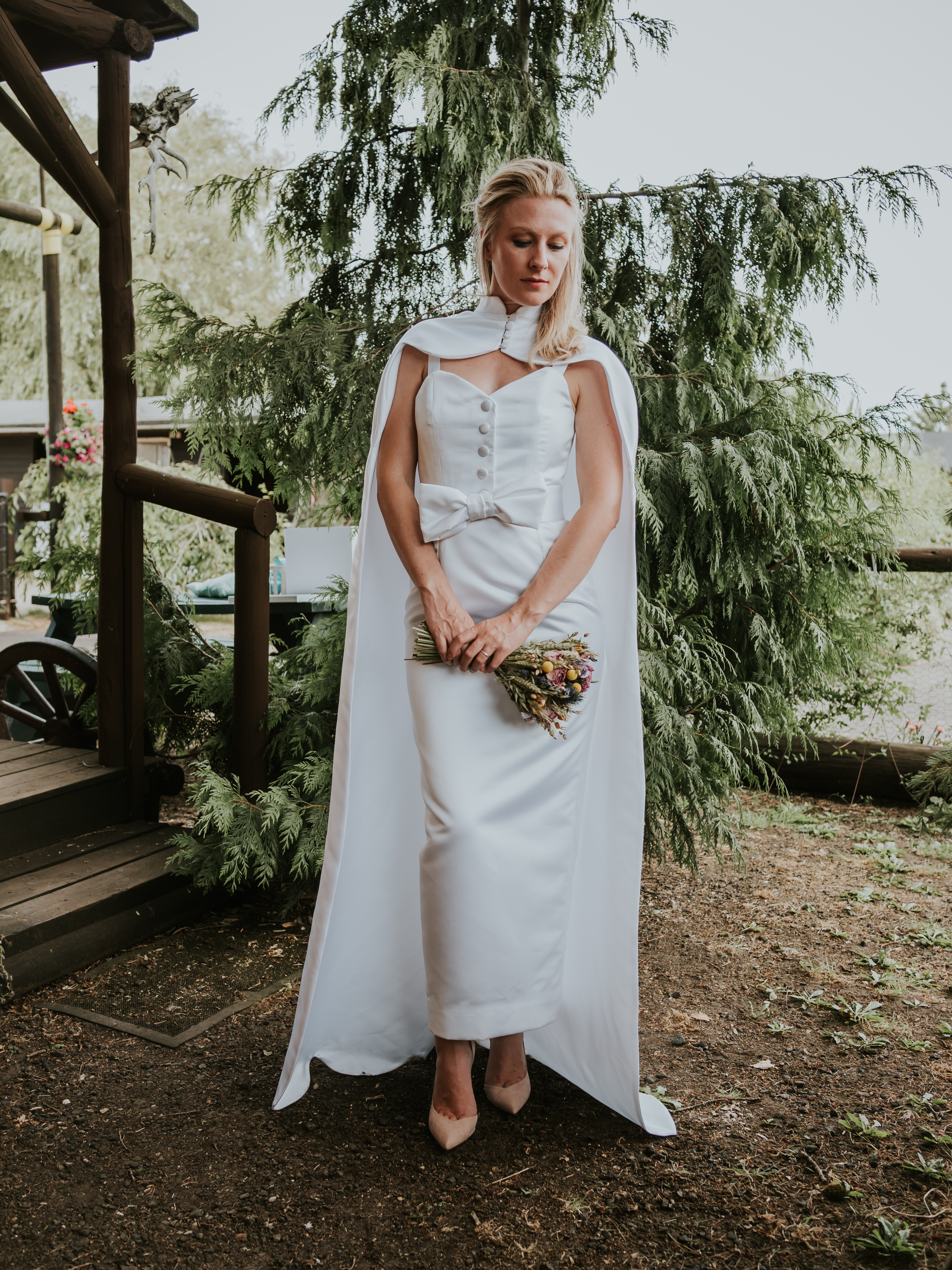 Bridal Design – Marie Chandler Bridal @mariechandlerbridal
Photographer – Jessica Milberg Photography
HMUA- Toni Searle @tonisearlemua
Cake – Tiny Sarah's Cakes @tinysarahscakes
Paper Florals – Petal and Bird @petalandbird
Dried Florals – Bella Poppy Flowers @bellapoppyflowers
Country Wedding not your thing – check out our other alternative Bridal styles – Elvis and Priscilla Presley Styled 1960s wedding shoot