Ethical bridalwear you say? We are in! Here at Magpie, if you know us at all, you'll know our love over anything ethical and of course ethical bridalwear is dreamy, we love nontraditional, quirky, trend led, and most of all beautiful bridalwear, and over the years we've formed a definite love of anything produced by the amazingly talented Bowen Dryden – their pieces, always so beautifully designed and breaking from the norm, always have us swooning, and their newly launched collection is no different.
Launched in April 2019 the 'Rebel Rose' is a mix and match collection of co-ords for the bride who doesn't want traditional. A Rebel Rose bride is fashionable, edgy yet feminine and free spirited, and all the pieces are ethically made with a conscience- which makes us love it even more!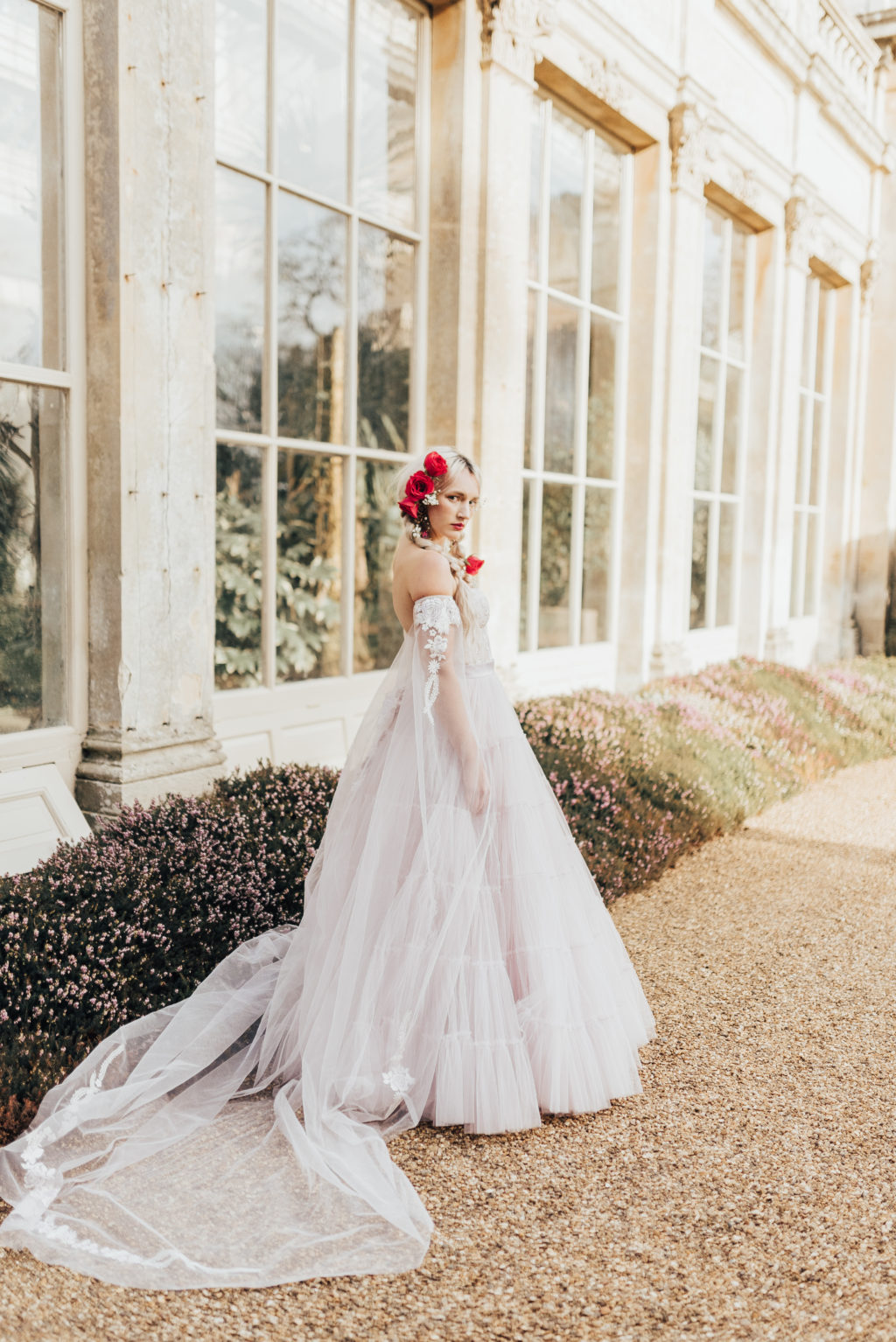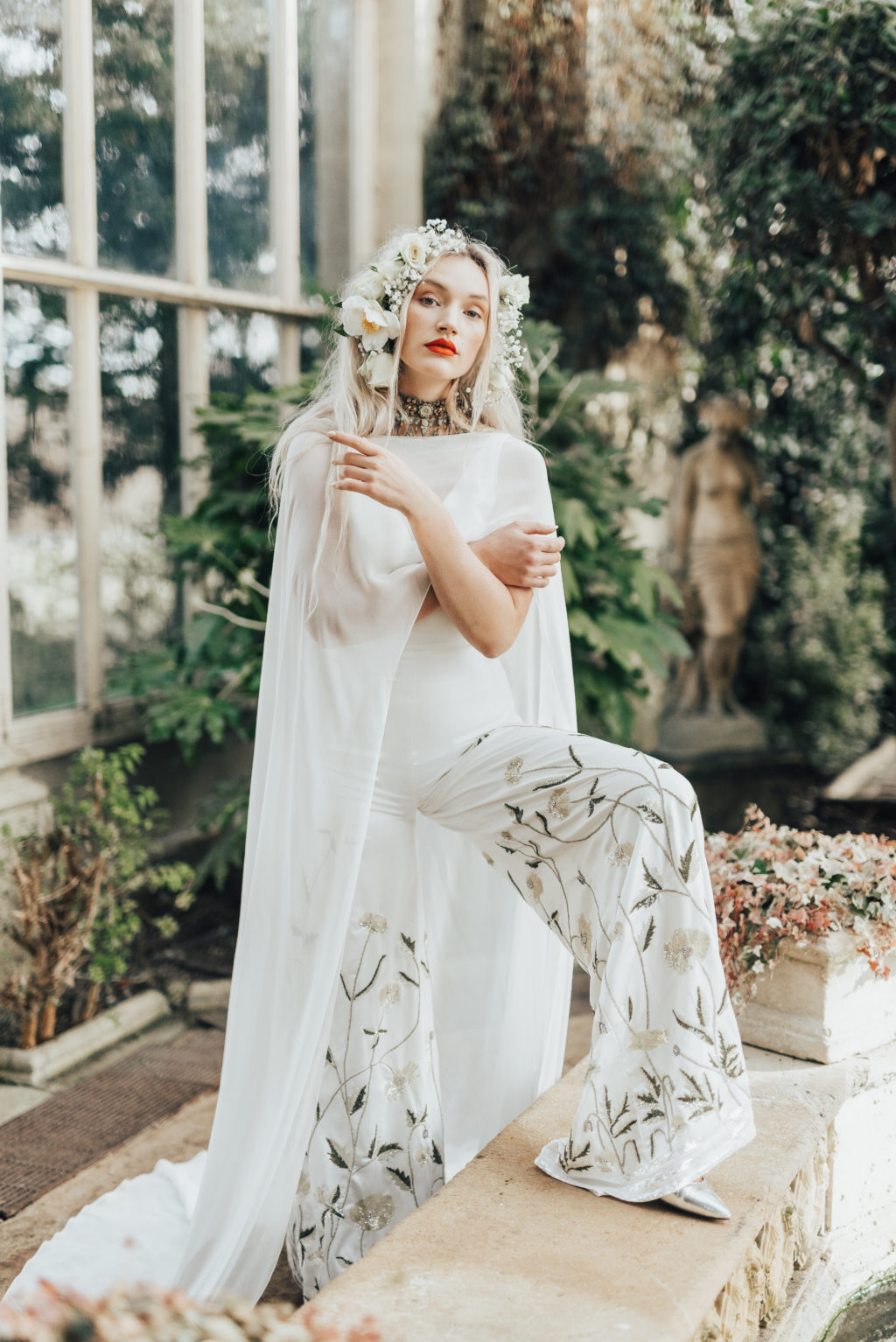 We hear from Bowen Dryden themselves who give us a bit more info on the beautiful collection, and what it has in store for brides across the country…
"The key pieces include sequin playsuits, hot pants, capes, kimonos, corsets and jumpsuits. Each piece is made to order by a small team of artisan workers to the highest level of craftsmanship and ethical practices. All pieces can be worn again and again."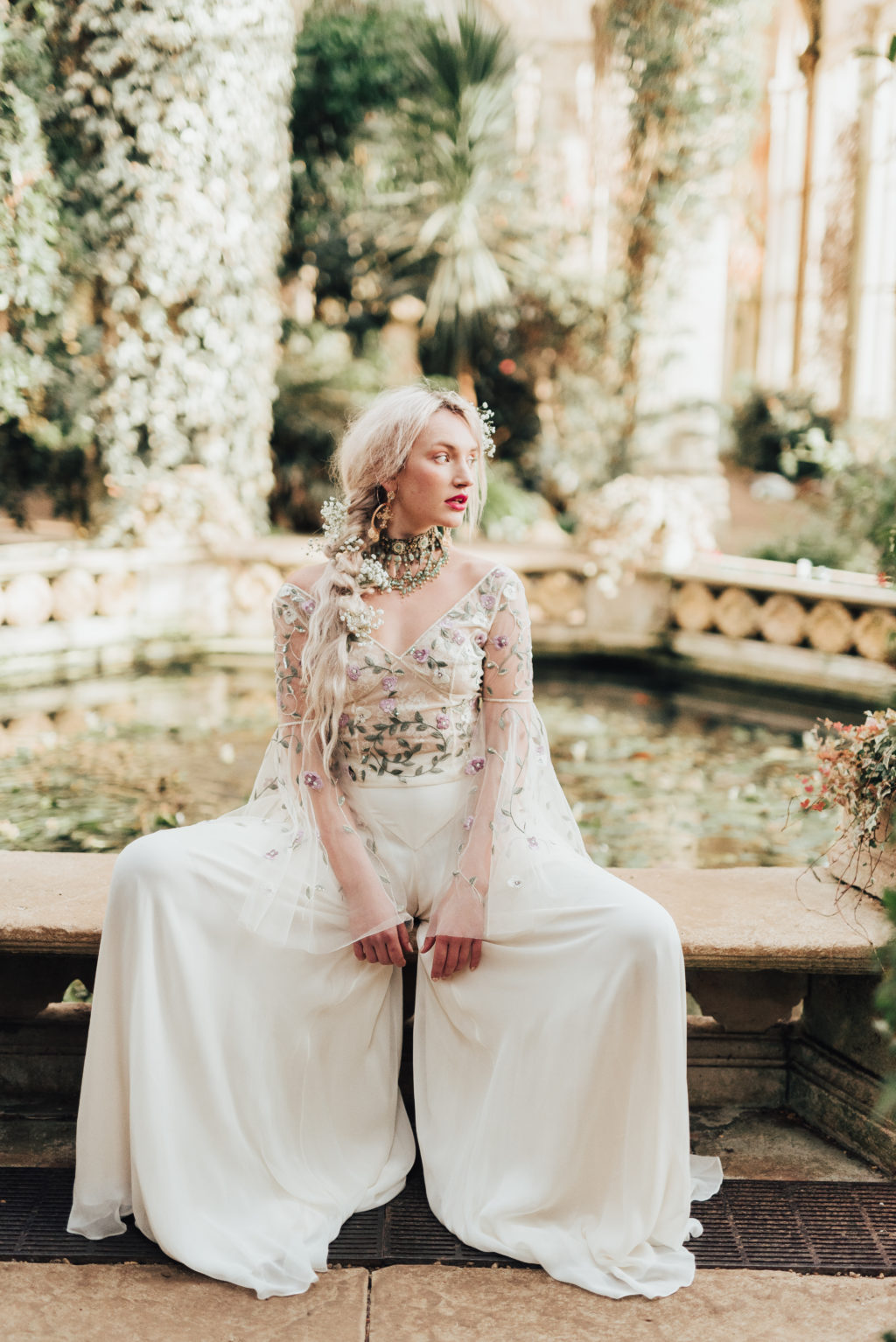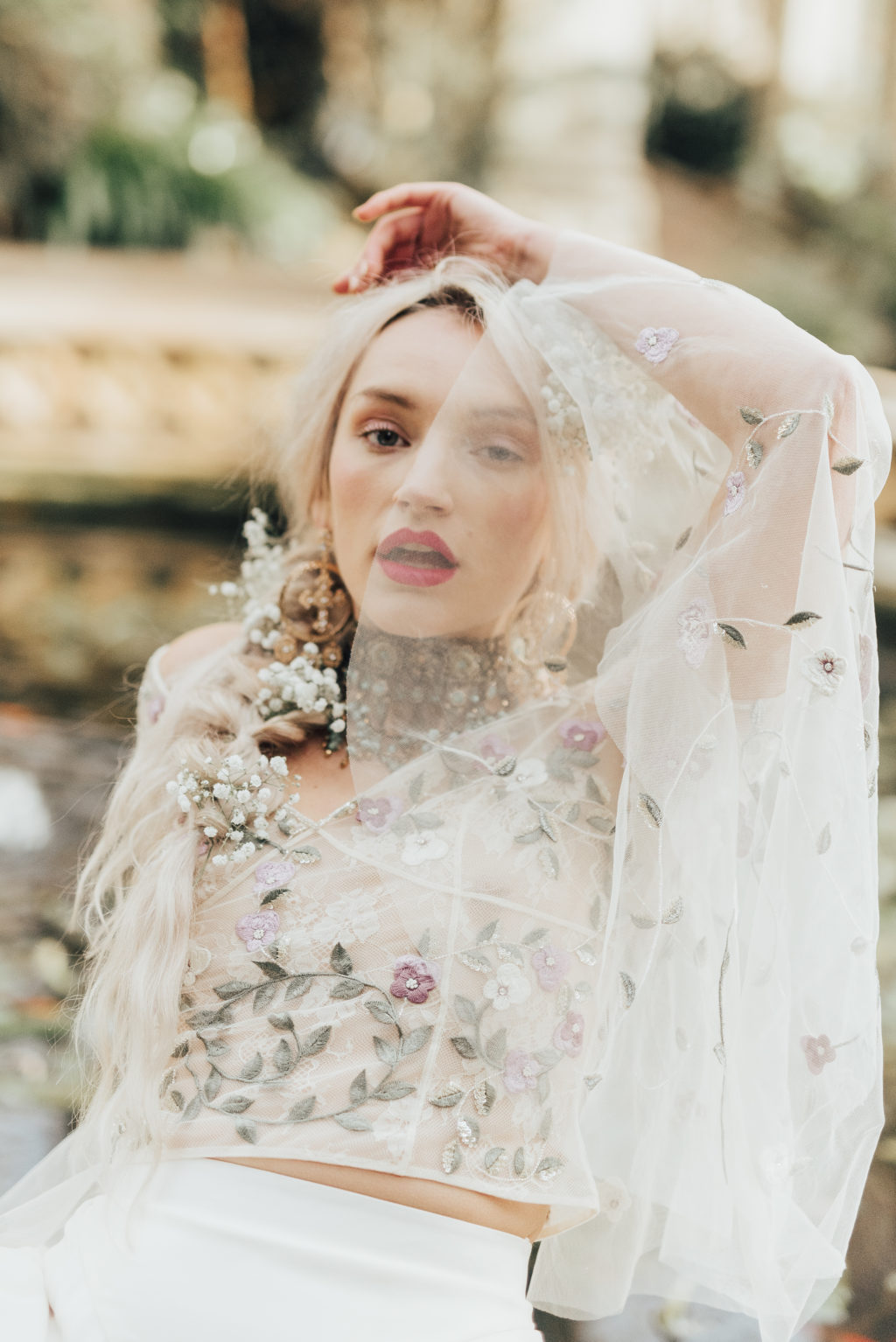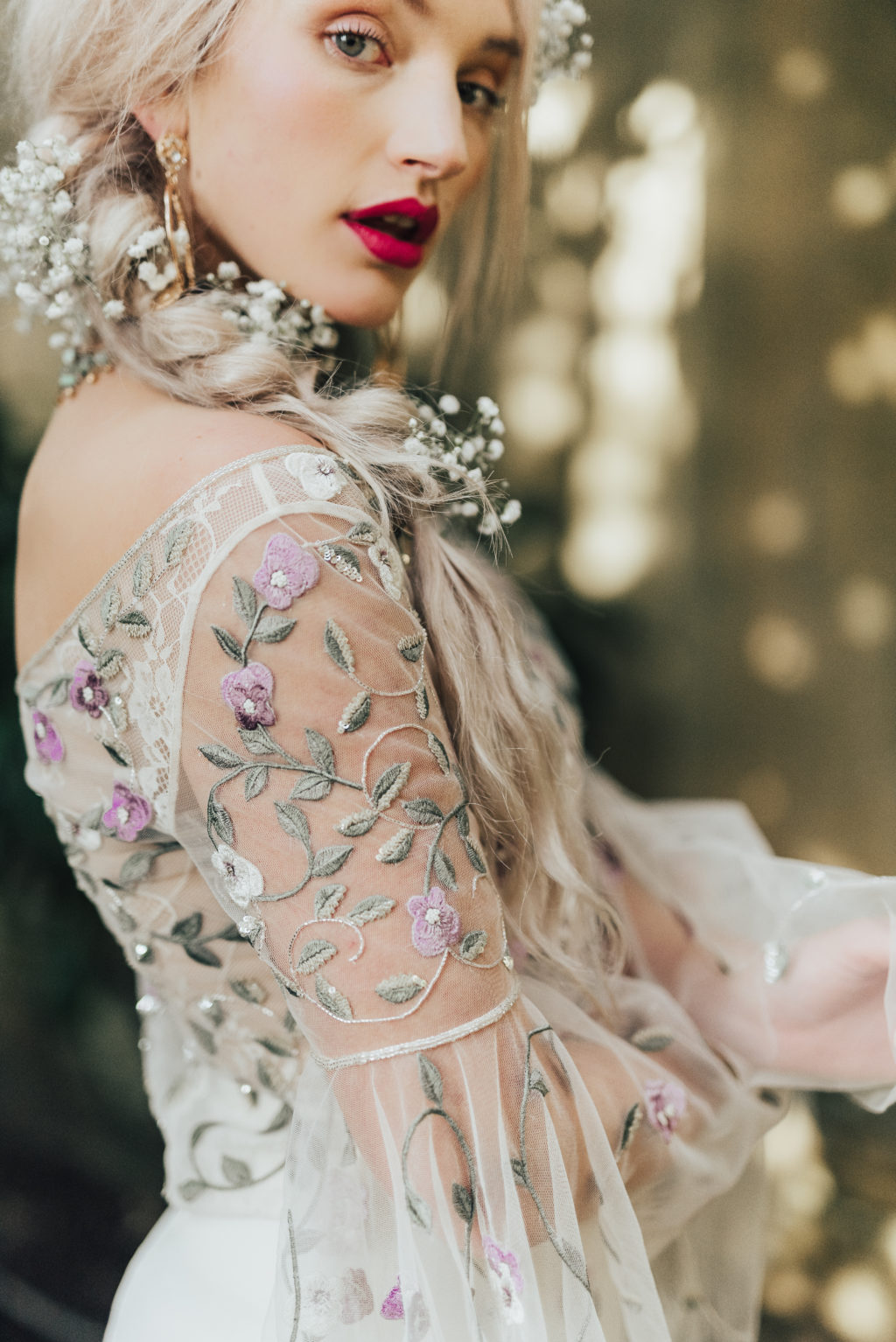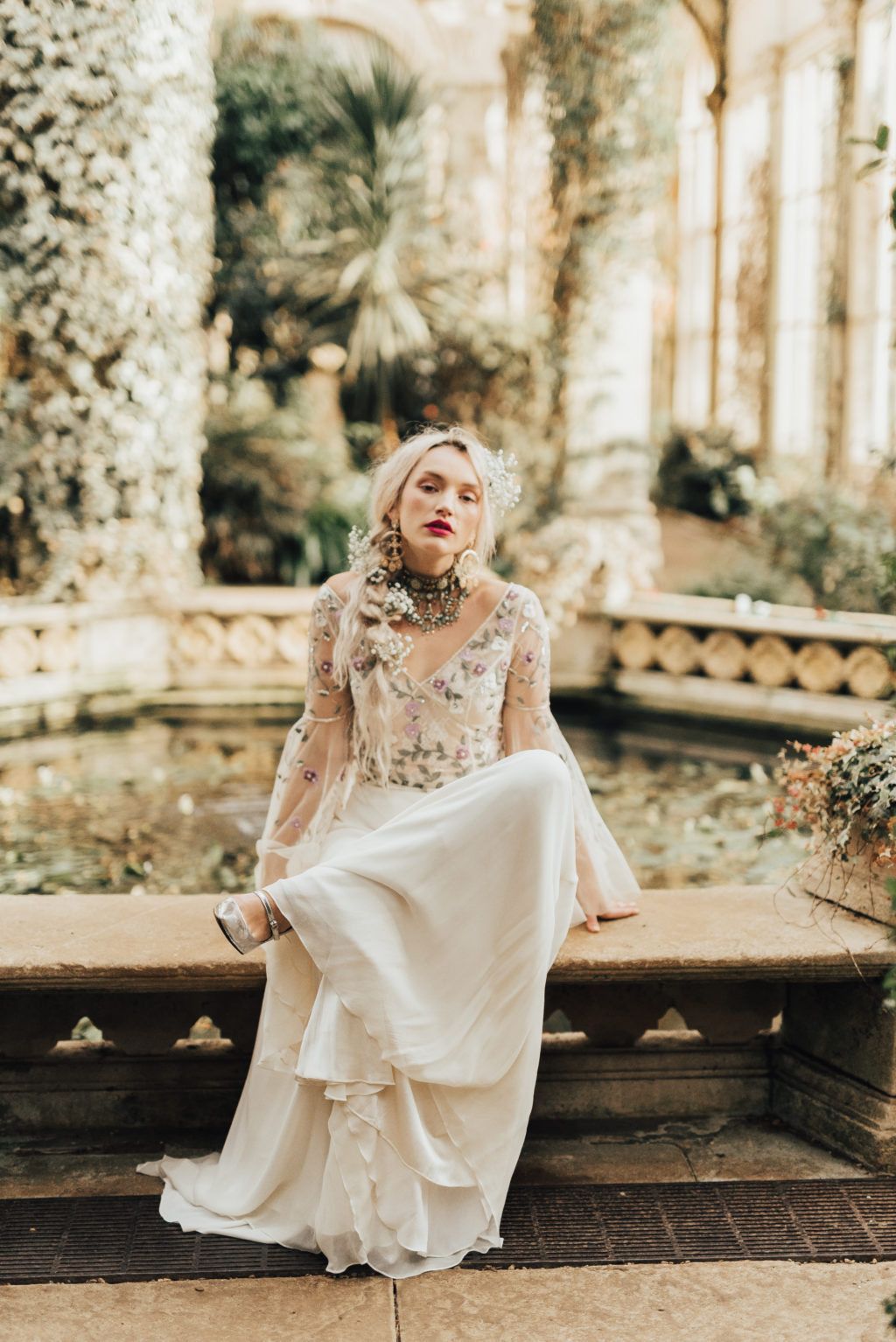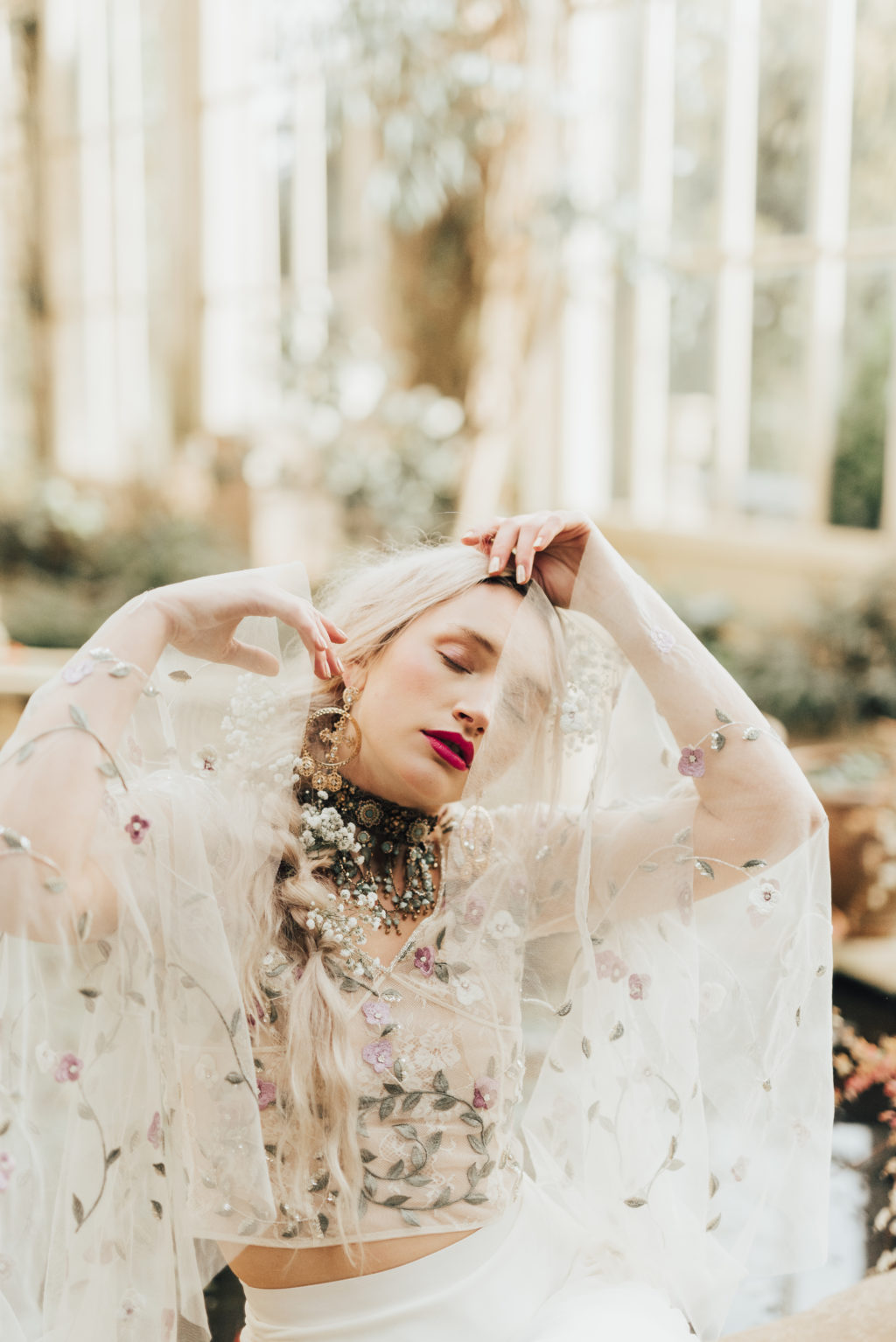 "With shimmering sequins, silks and cottons heavy with embroidery and mix and match layers, Rebel Rose is bridal wear for the fashion focused rebel bride."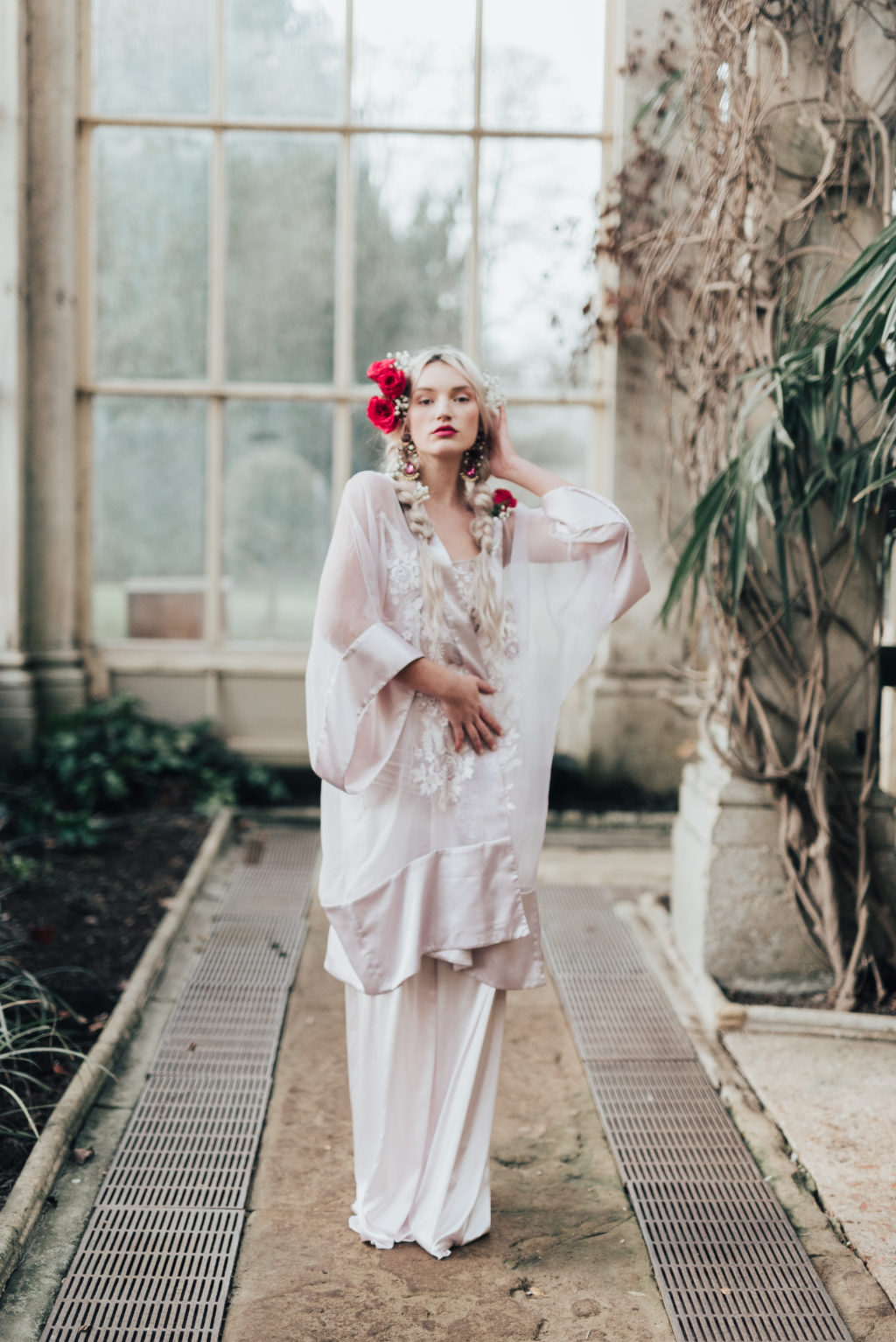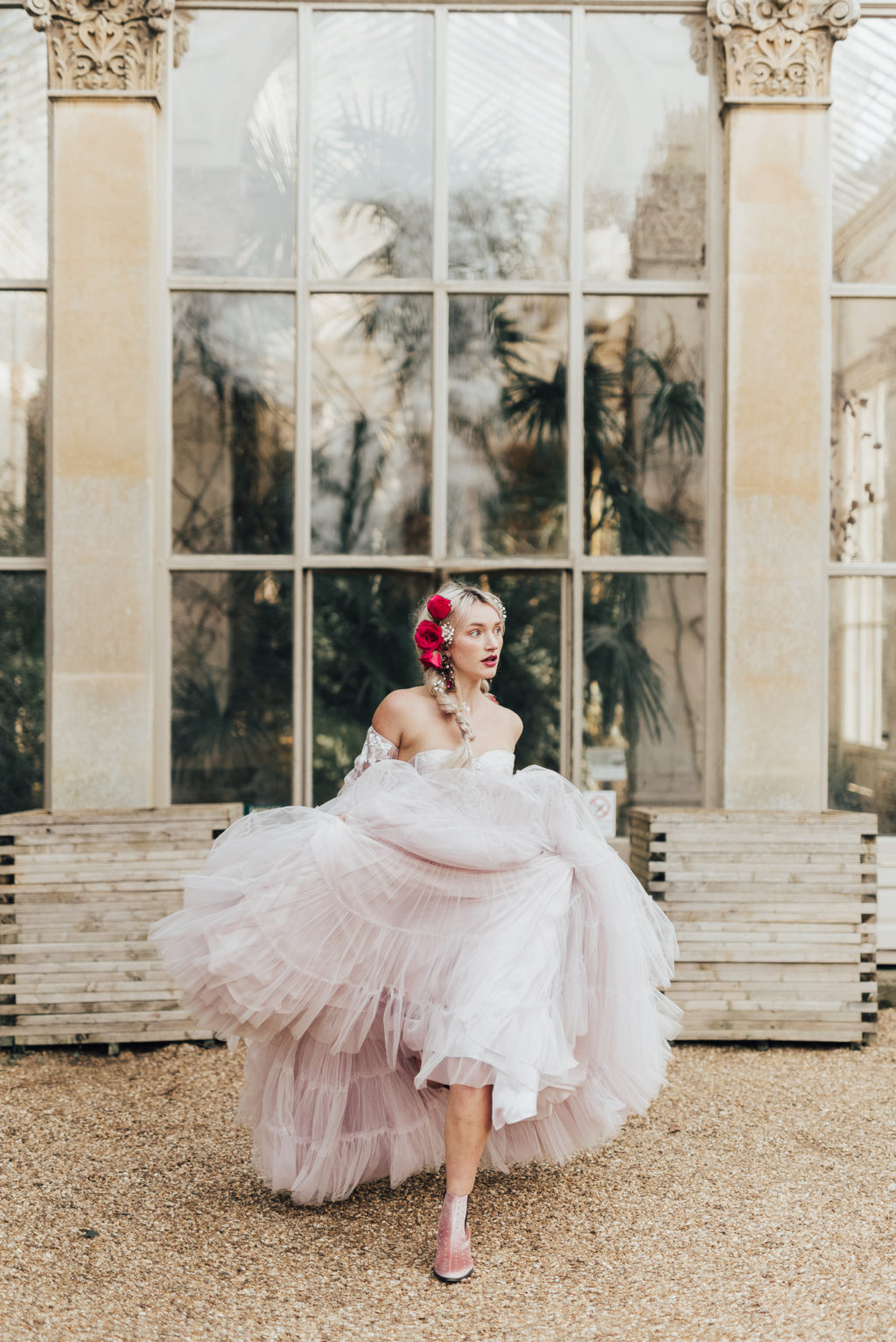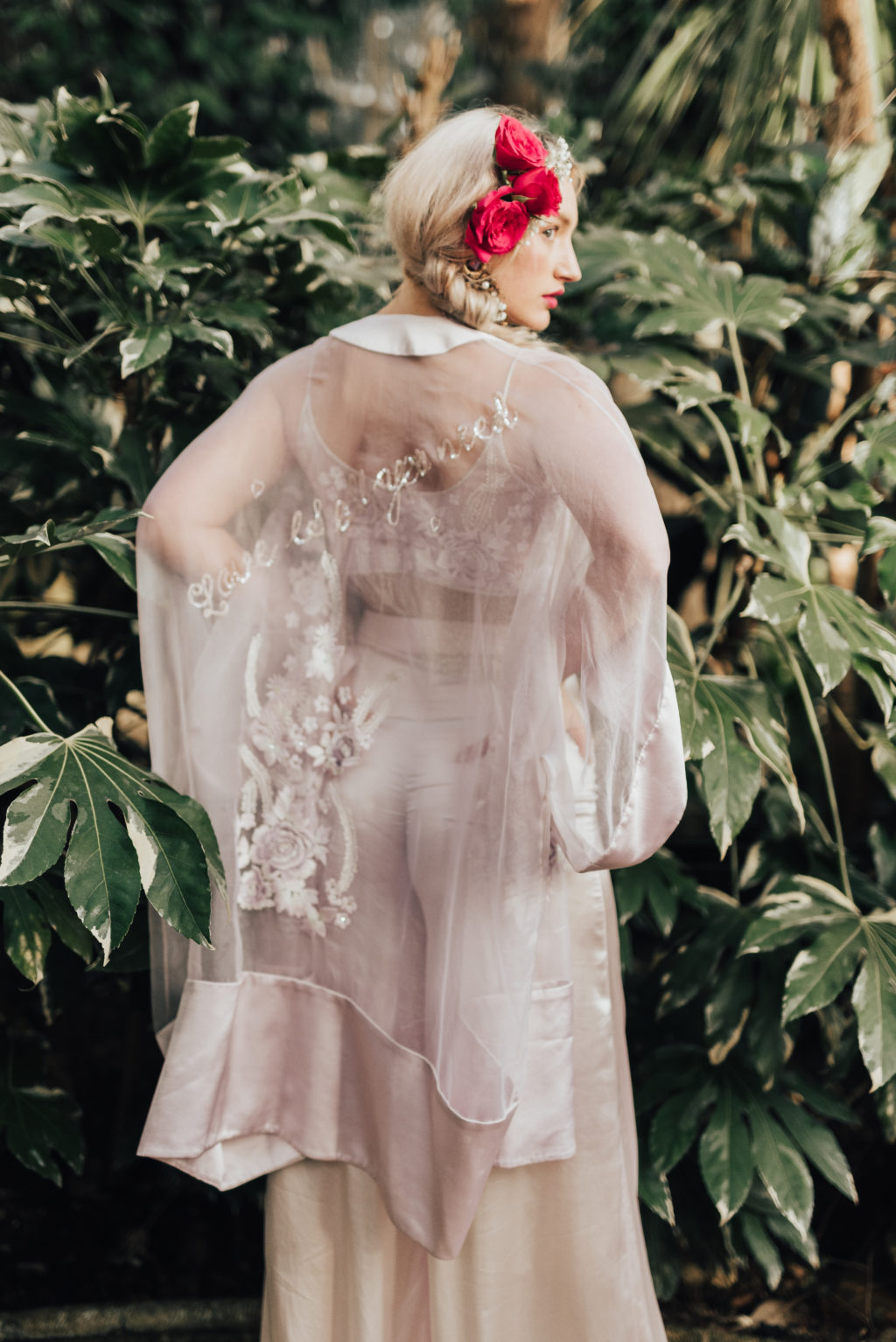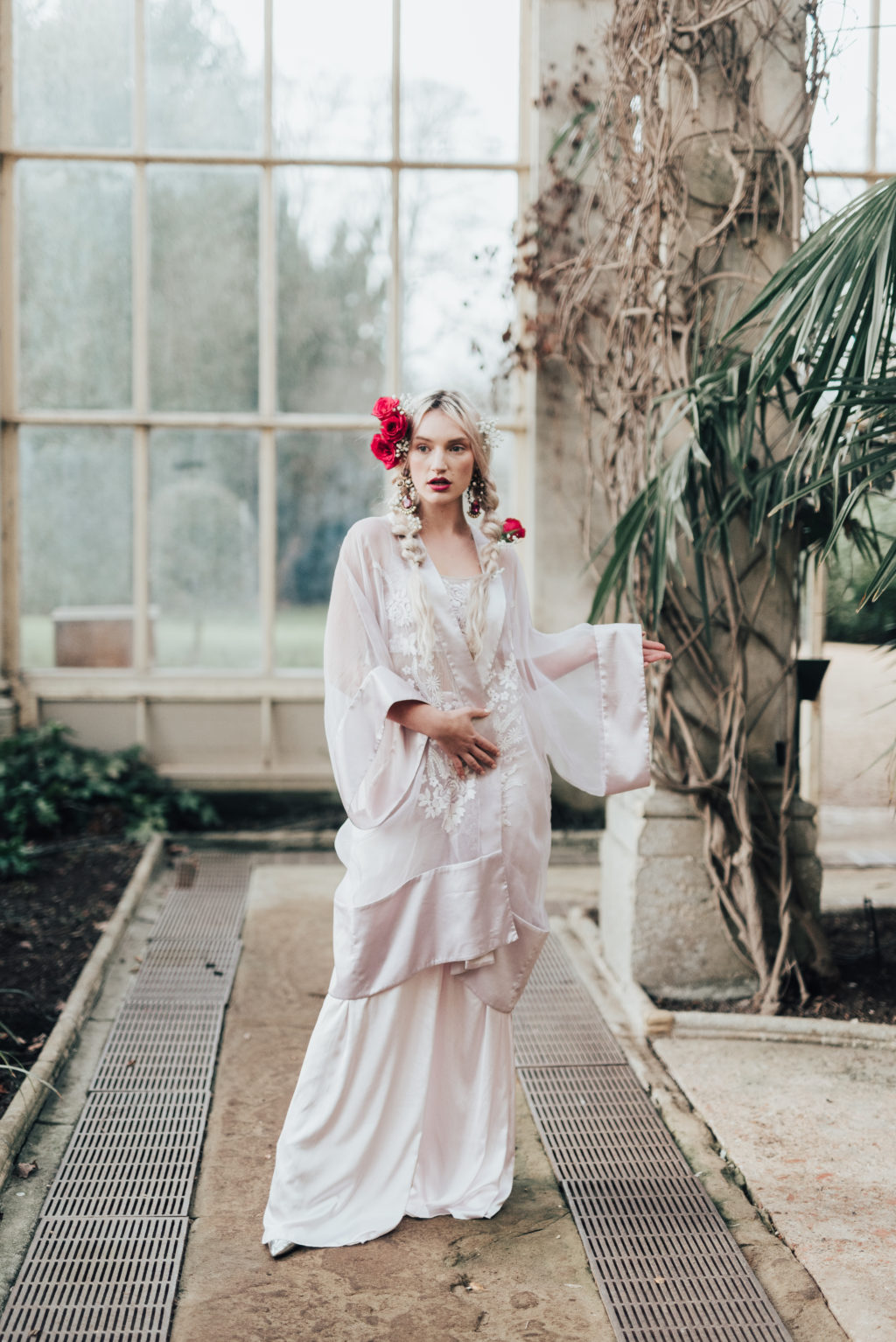 "Base layers of playsuits, corsets, flowing skirt, hot pants and blouses can be worn alone or paired with your favourite cape or kimono from the collection. The styling options are limited only by your imagination."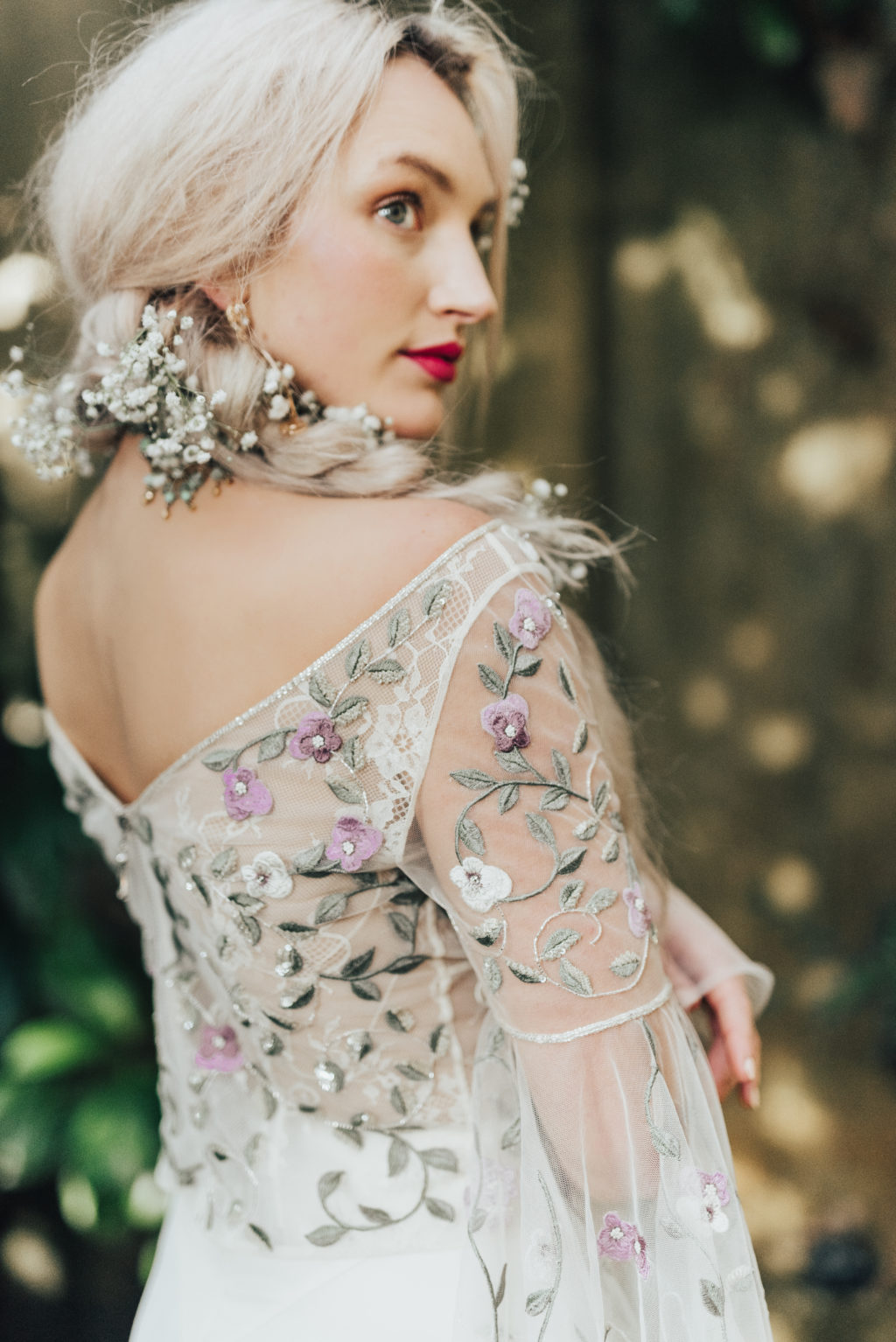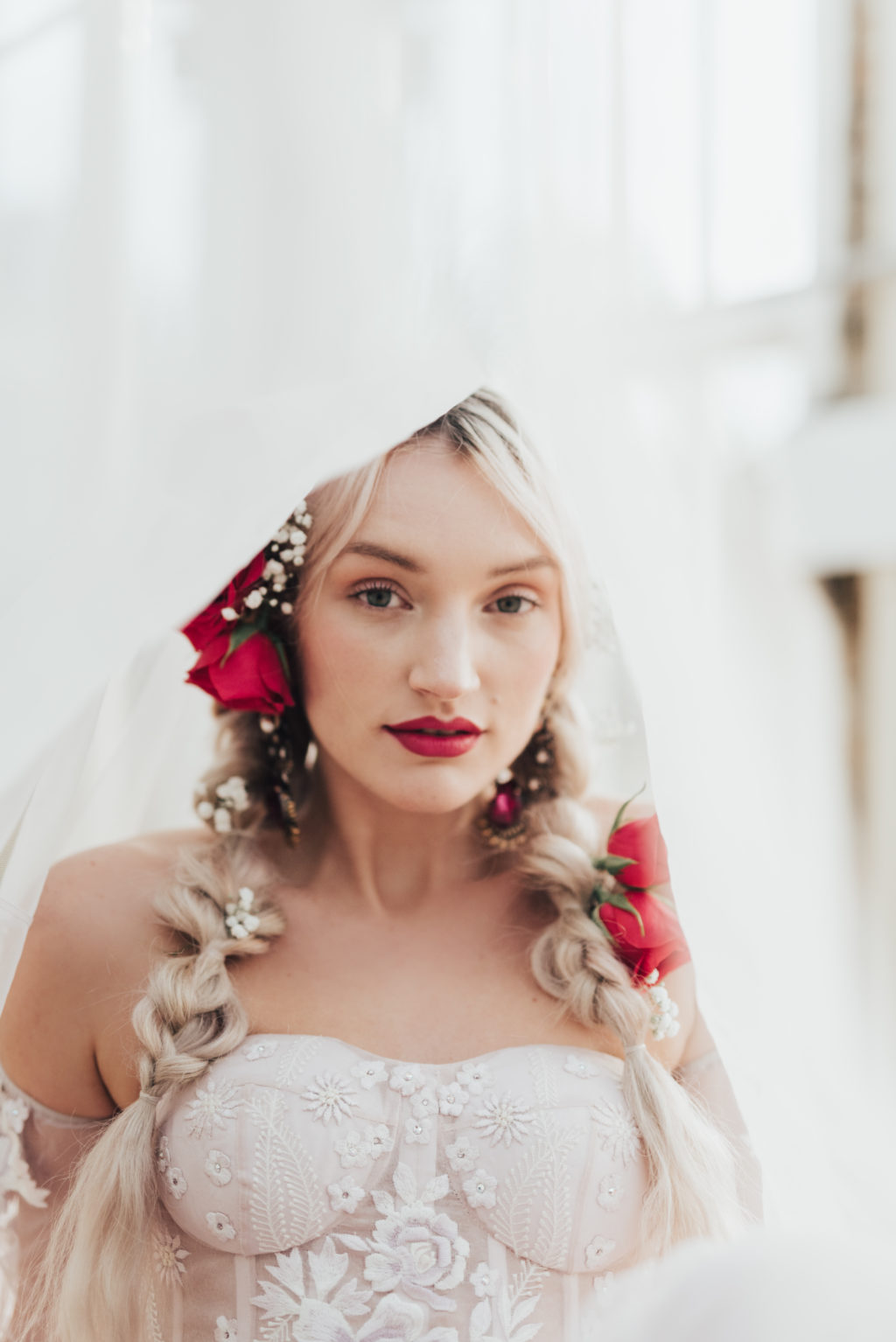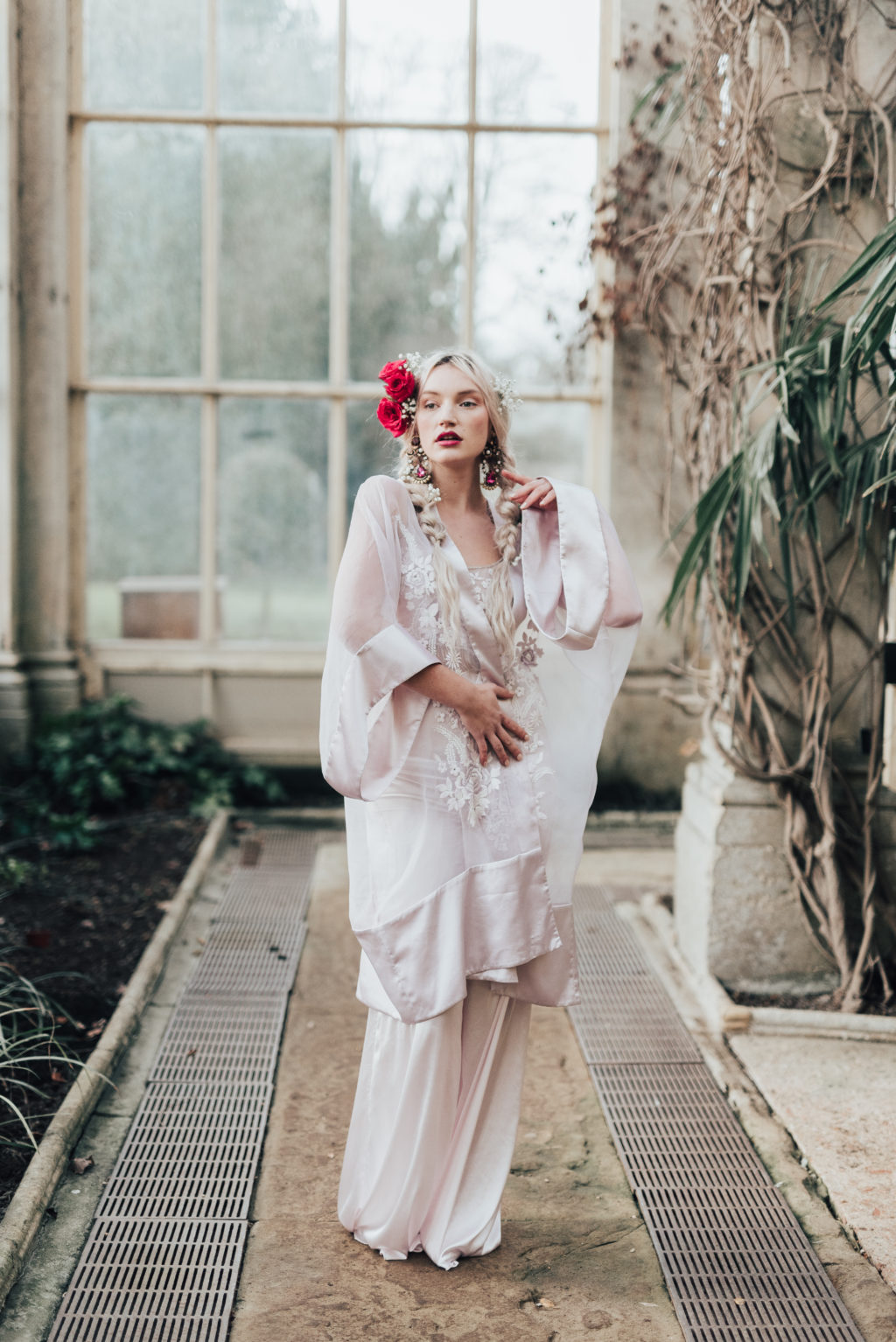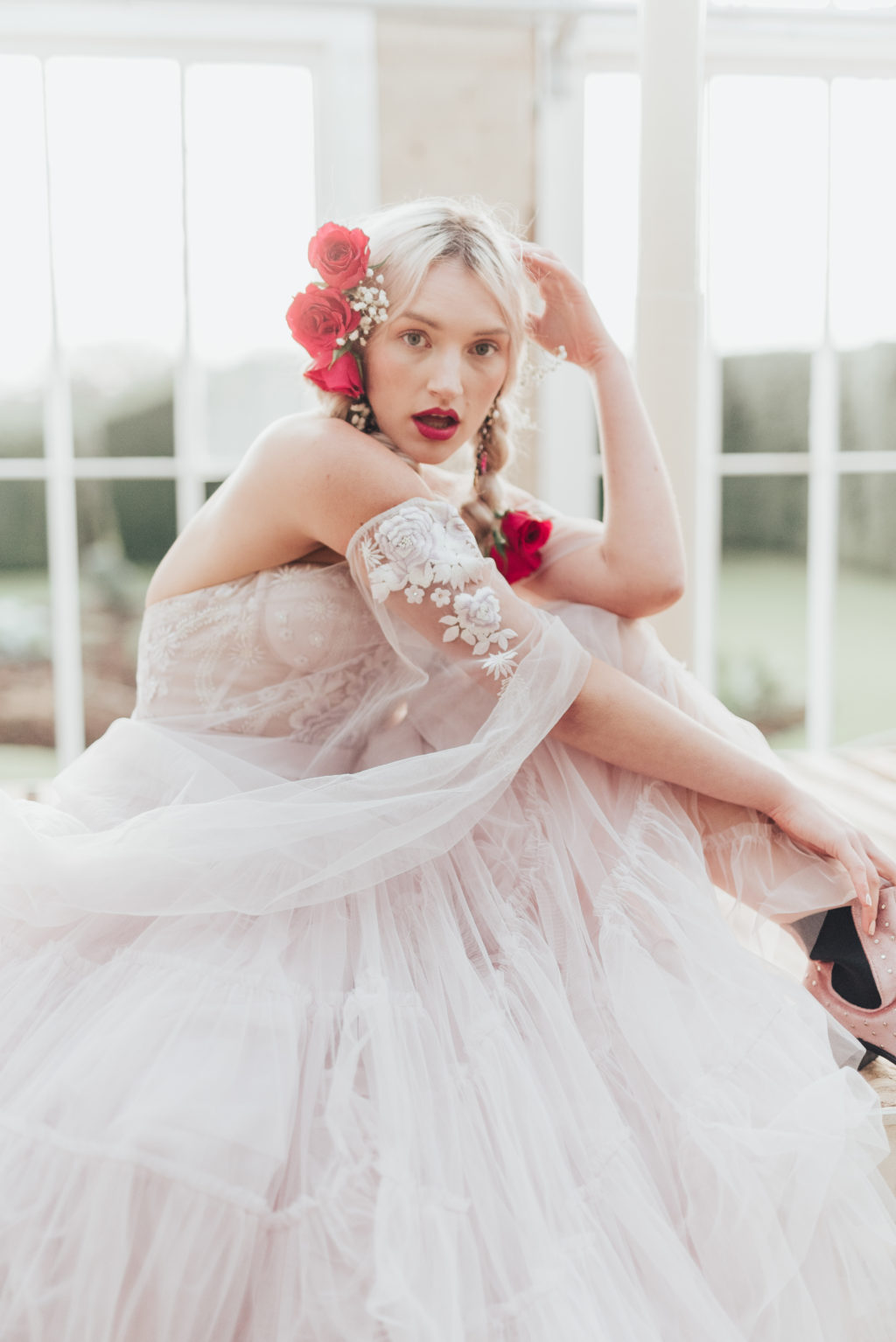 "Hand dyed co-ords with intricate embroideries of roses, pansy and wild flowers pop against sequins and soft tulle in watercolours of mauve, dirty rose, willow and nettle create an edgy yet wearable collection for a free spirited wild bride."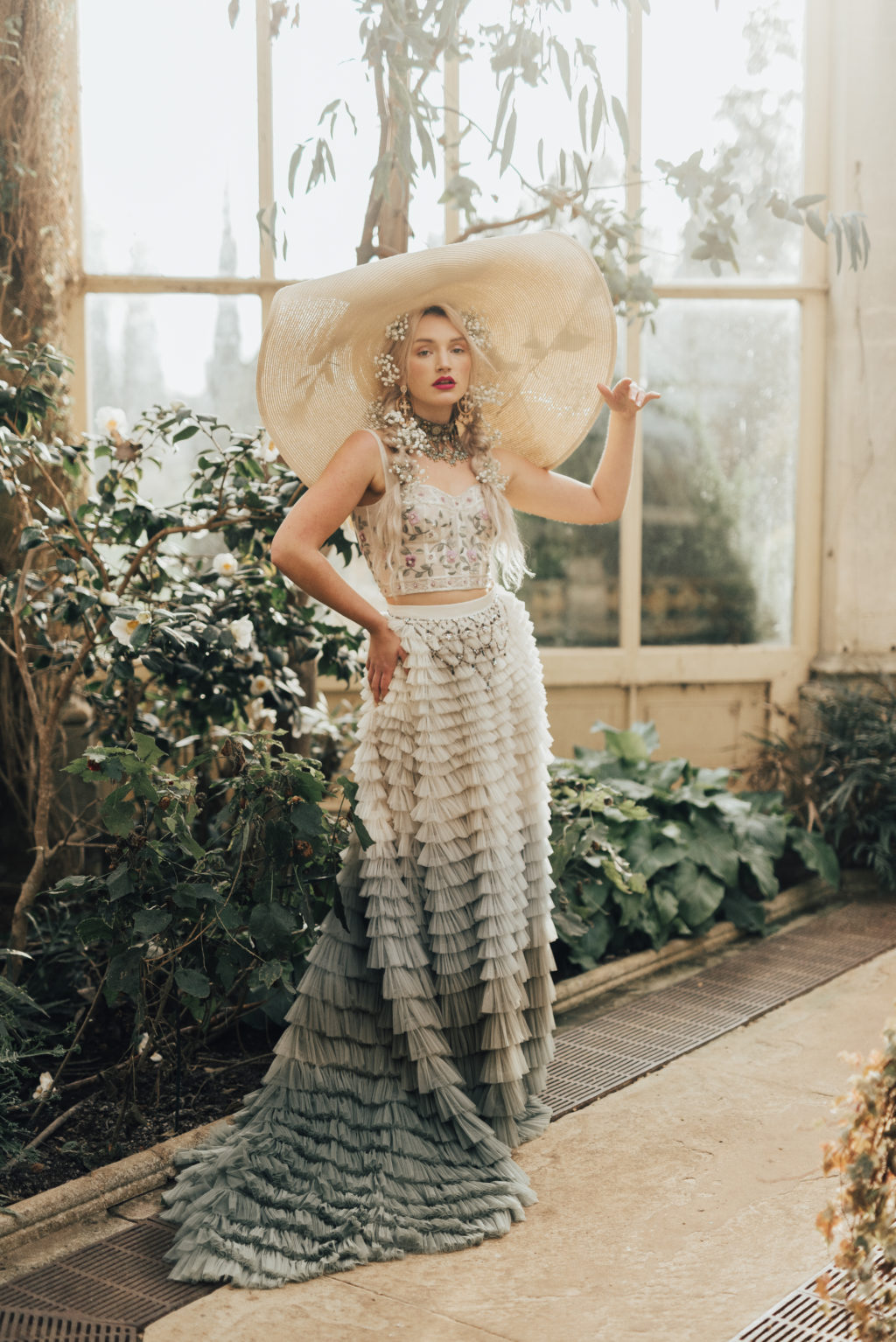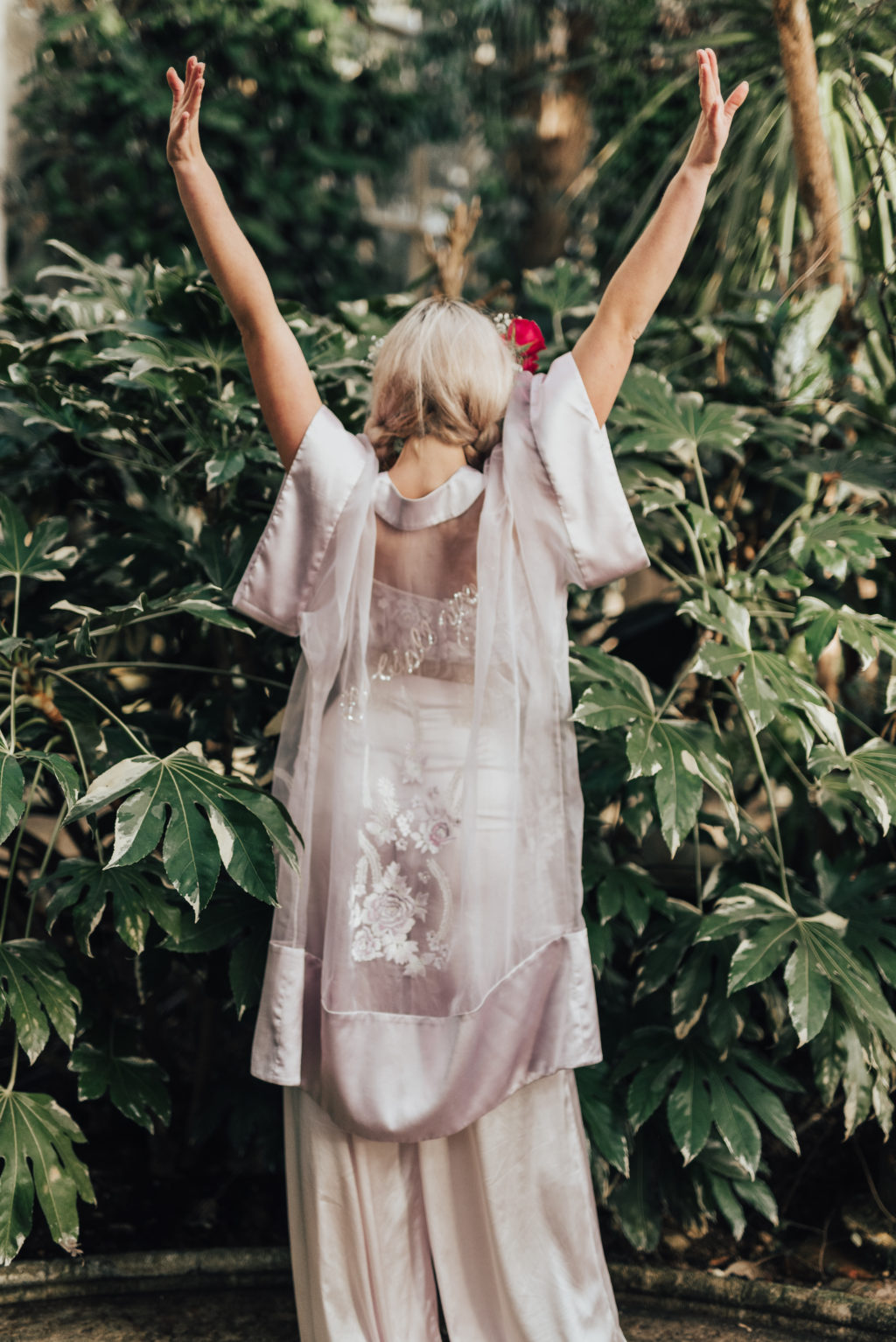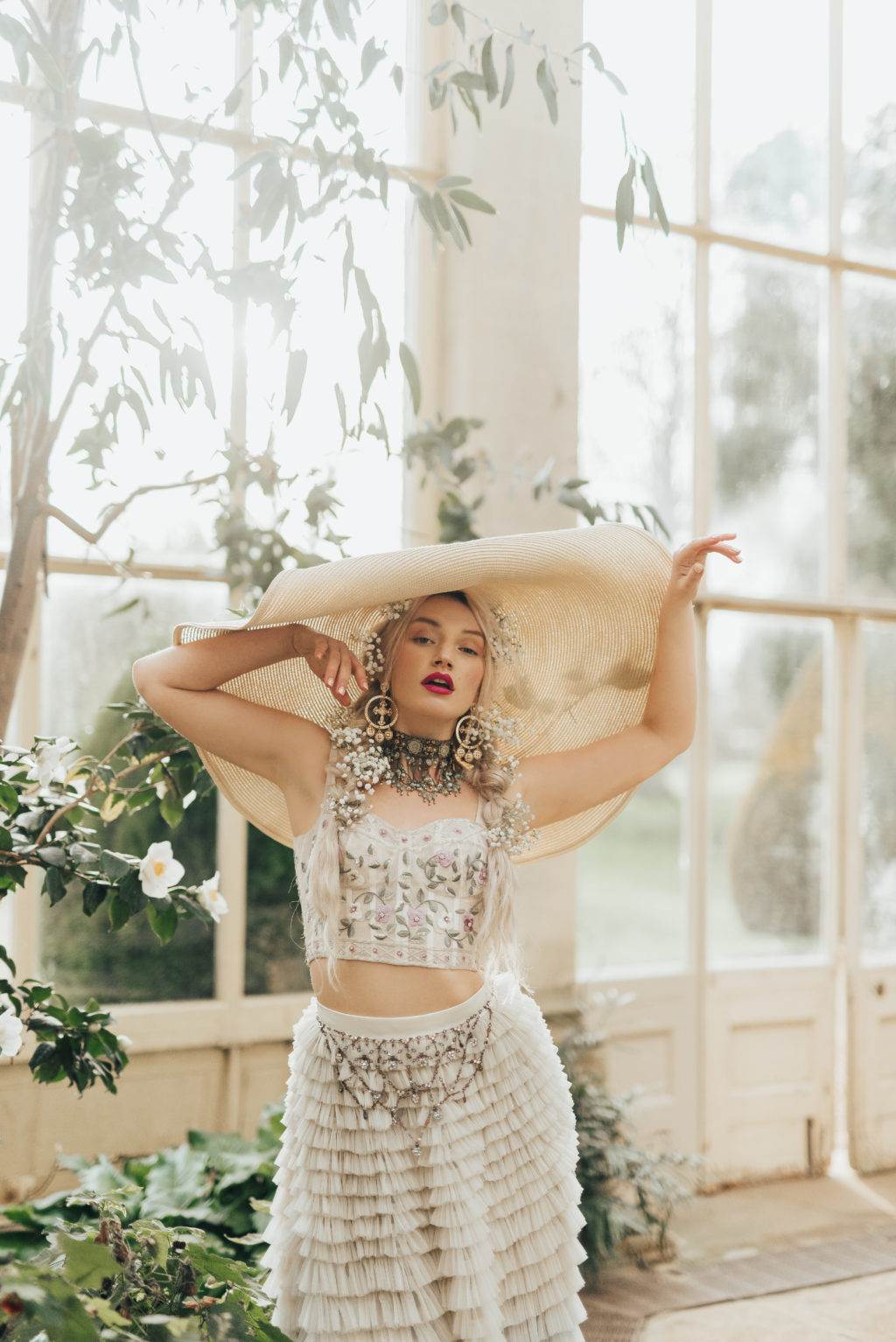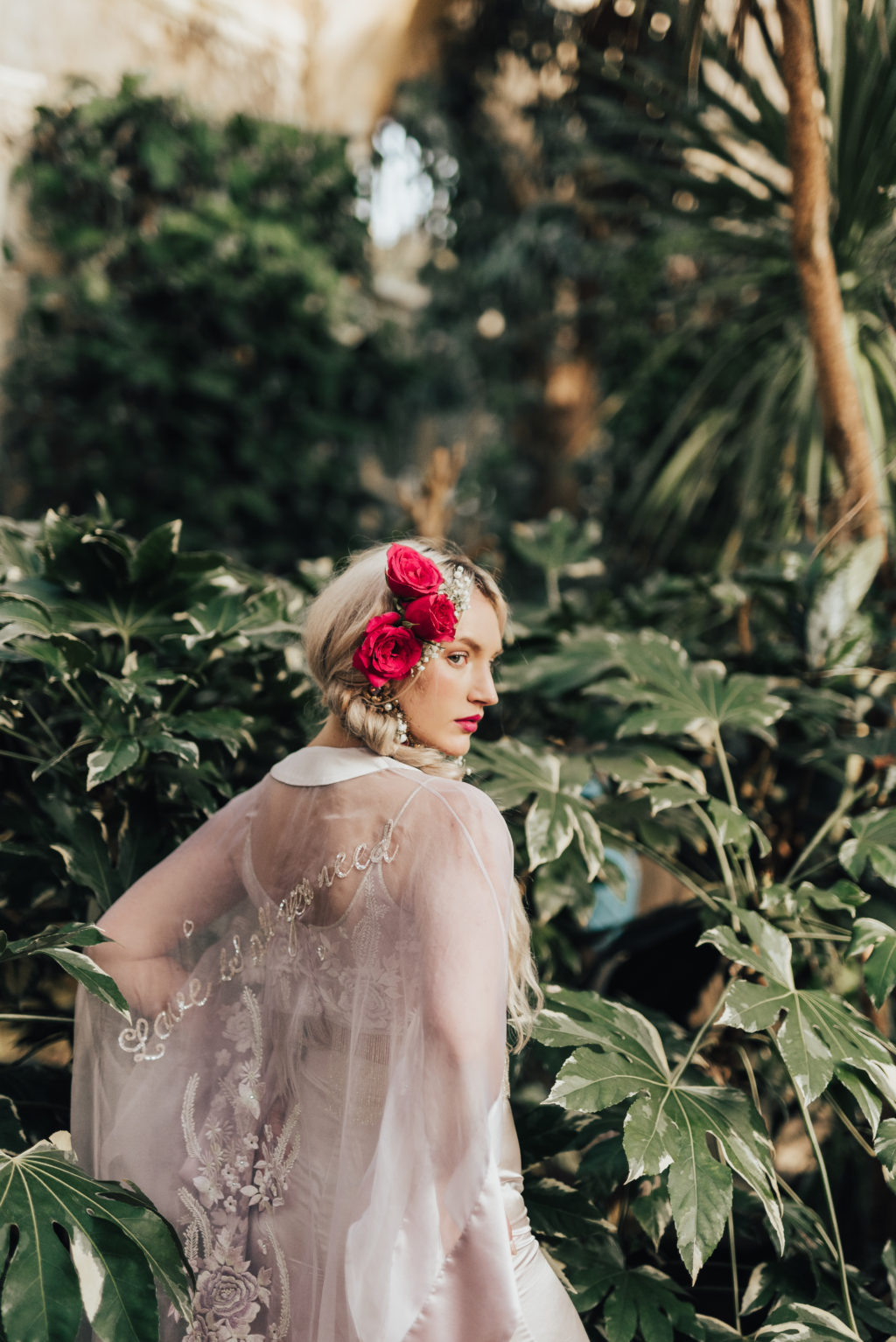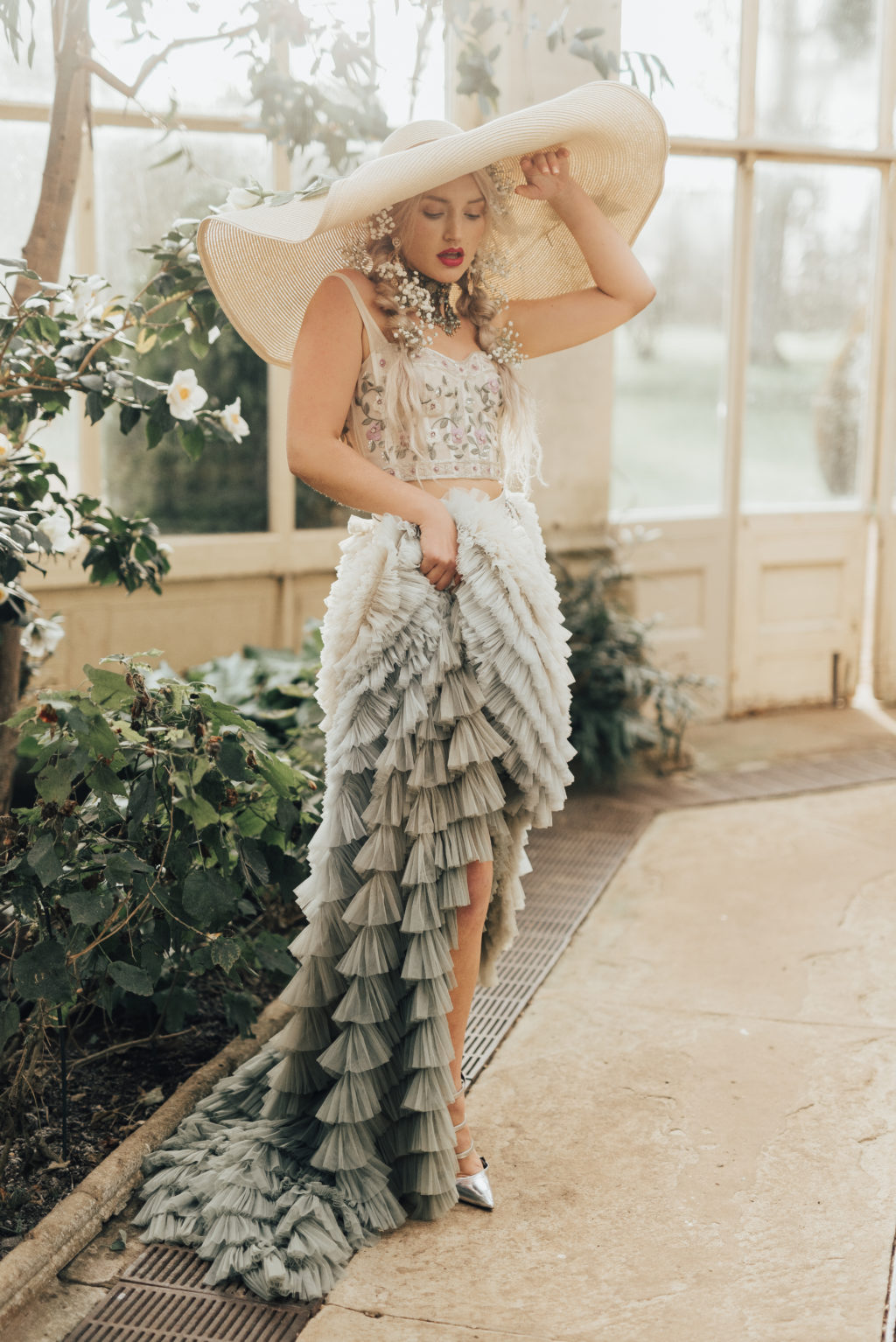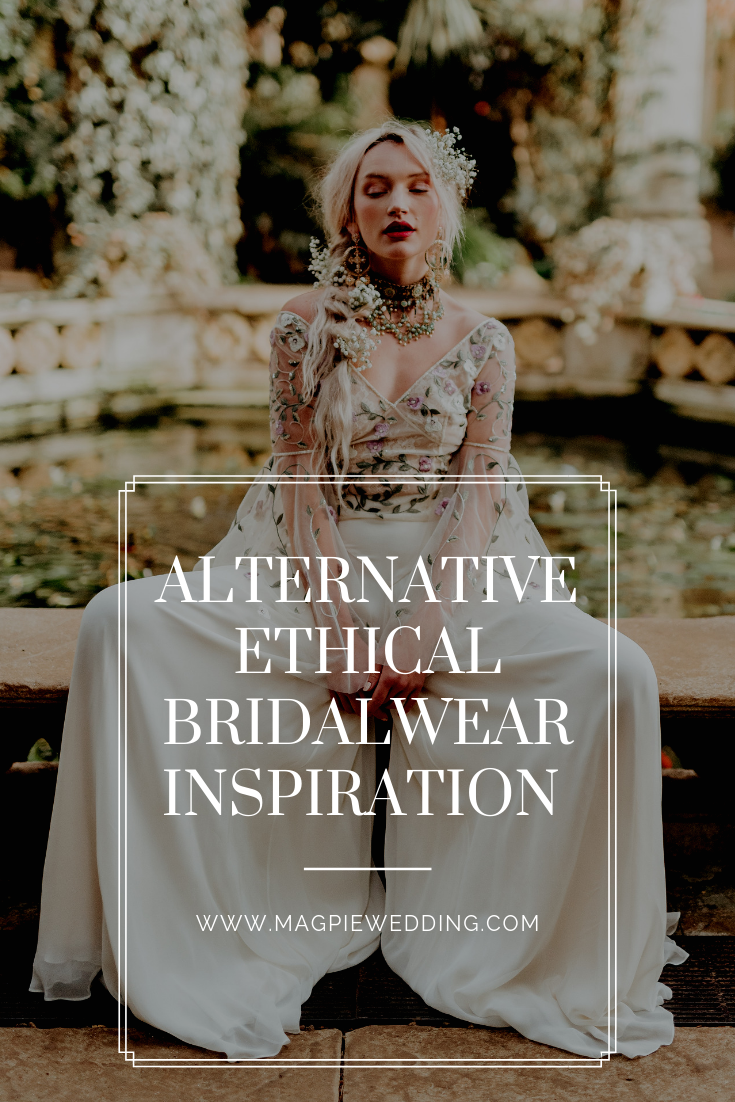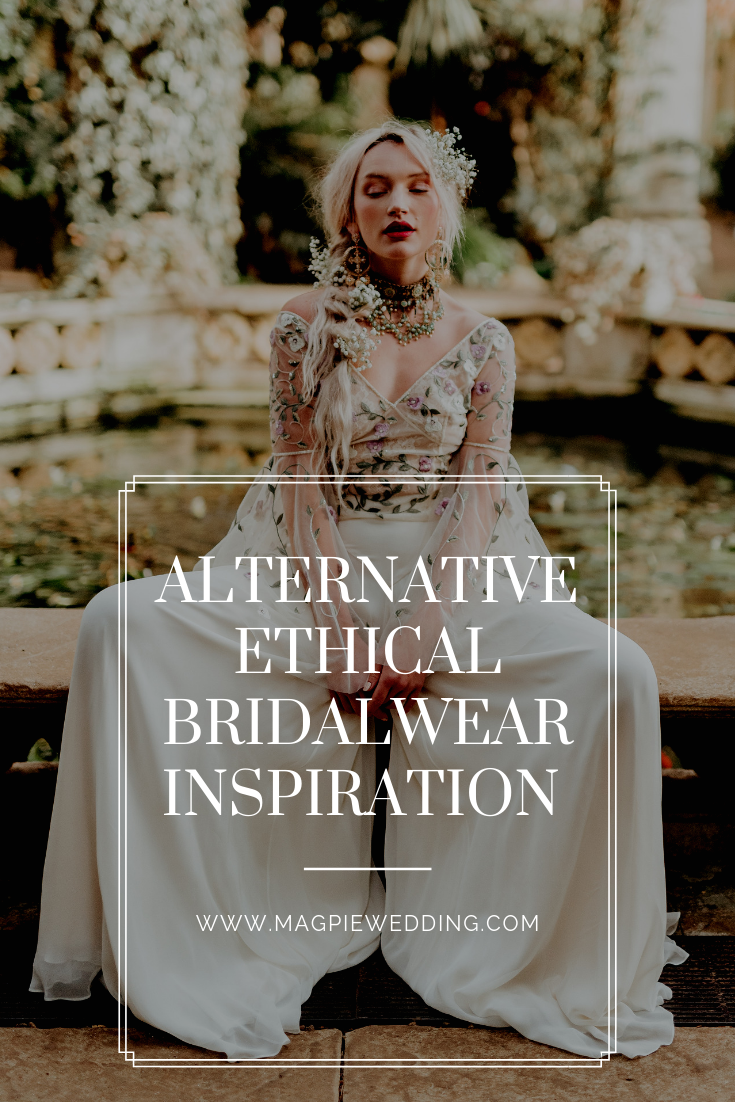 The Team- Ethical Bridalwear by Bowen Dryden: The 'Rebel Rose' Collection
Photographer: Rebecca Carpenter Photography @rebeccacarpenterphotography
All Outfits: Rebel Rose by Bowen Dryden @bowendryden
Video: Ayelle Photography & Video @ayellephoto
Hair and Make Up: Knot Your Average Bride @knotyouraveragebride
Earrings: Halo & Co @haloandco
Model: Olivia Harriet @samsaraandthewolf
Love the thought of an ethical wedding dress, and want more ethical inspiration for your big day? Check out our online magazine BOND Bride
.