Understated, elegant and pure luxury is the at the core of British bridalwear designer Kate Edmondson. Creating bespoke wedding dresses for the fashion forward bride, each one being unique in their own right, beautiful in their own way and always with an inspirational vintage touch! We catch up with Kate who tells us all about her British brand…
"My name is Kate Edmondson, I am a London based wedding dress & accessories designer. Creating modern bridalwear for the fashion forward bride; all our pieces are made on a bespoke basis. We work closely with all our brides, each design is individually cut and made for our client and all handcrafted in our West London bridal studio. We are also often asked to make veils and headpieces for our clients too which are also made on a bespoke basis. I have a background in fashion design having studied at The London College of Fashion and later went on to study for my degree at The Surrey Institute of Art & Design. So I love creating beautiful handmade garments."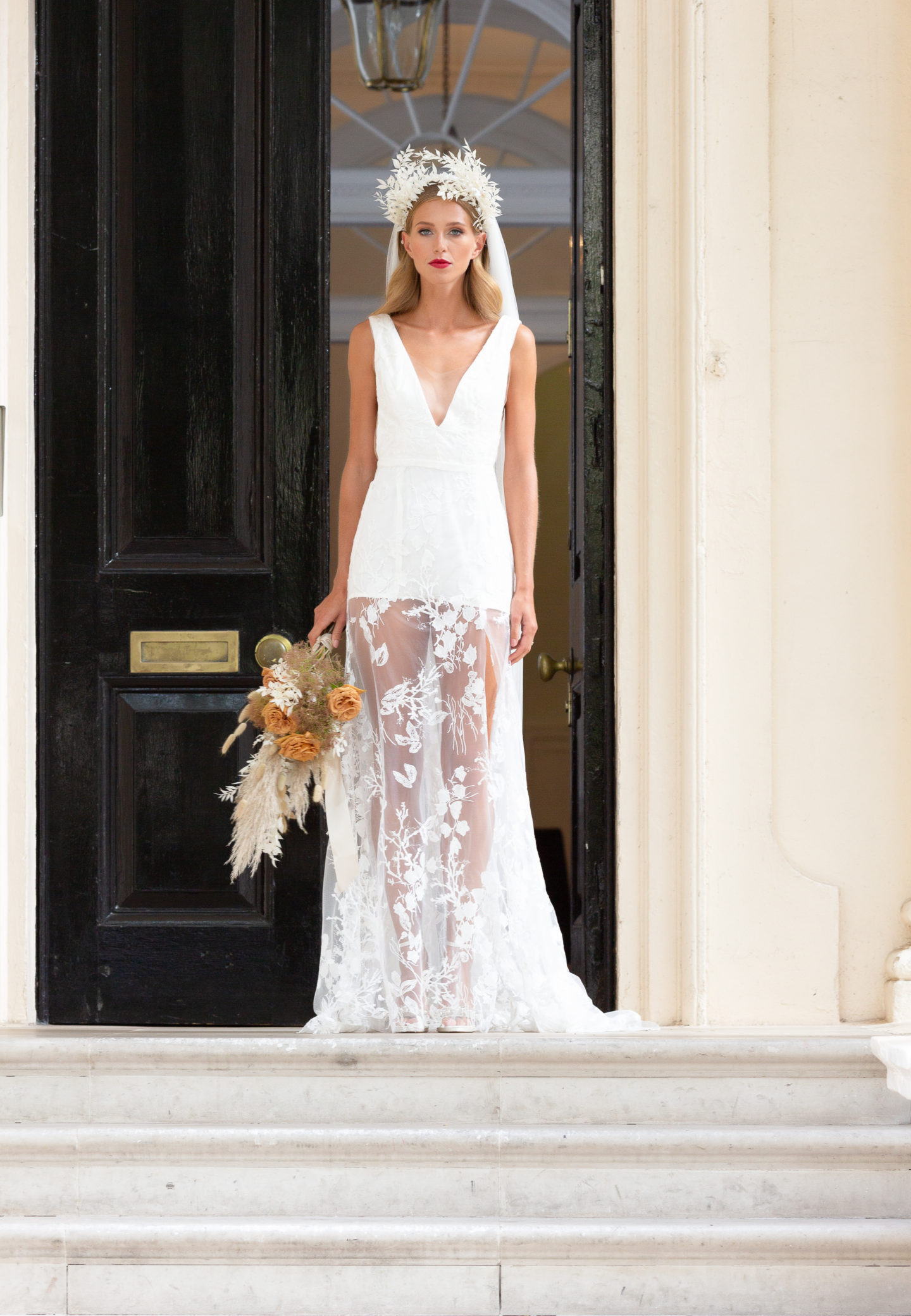 The Elegant Brand Studio
Describe Your Range?
"My style is for a modern bride who loves vintage as my designs have an influence from 1930s fashion. We use a lot of embroidered tulles silks and satins. All our dresses and accessories are made in house in our West London bridal studio."
What Are Your Influences When You're Styling?
"I love fabric and always get ideas!! Vintage fashion I love!! Its also a great source and go to for me"
Who Is Your Typical Bride?
"My typical bride is aged between 24 -34 years of age lives in London. They tend to work in the creative's industries."
How Important Is Being Ethical?
"I feel is something we all need to be conscious of in terms of where we buy our fabrics from, how they are made. Its definitely a work in progress and I'm sure we could be doing more, and will improve."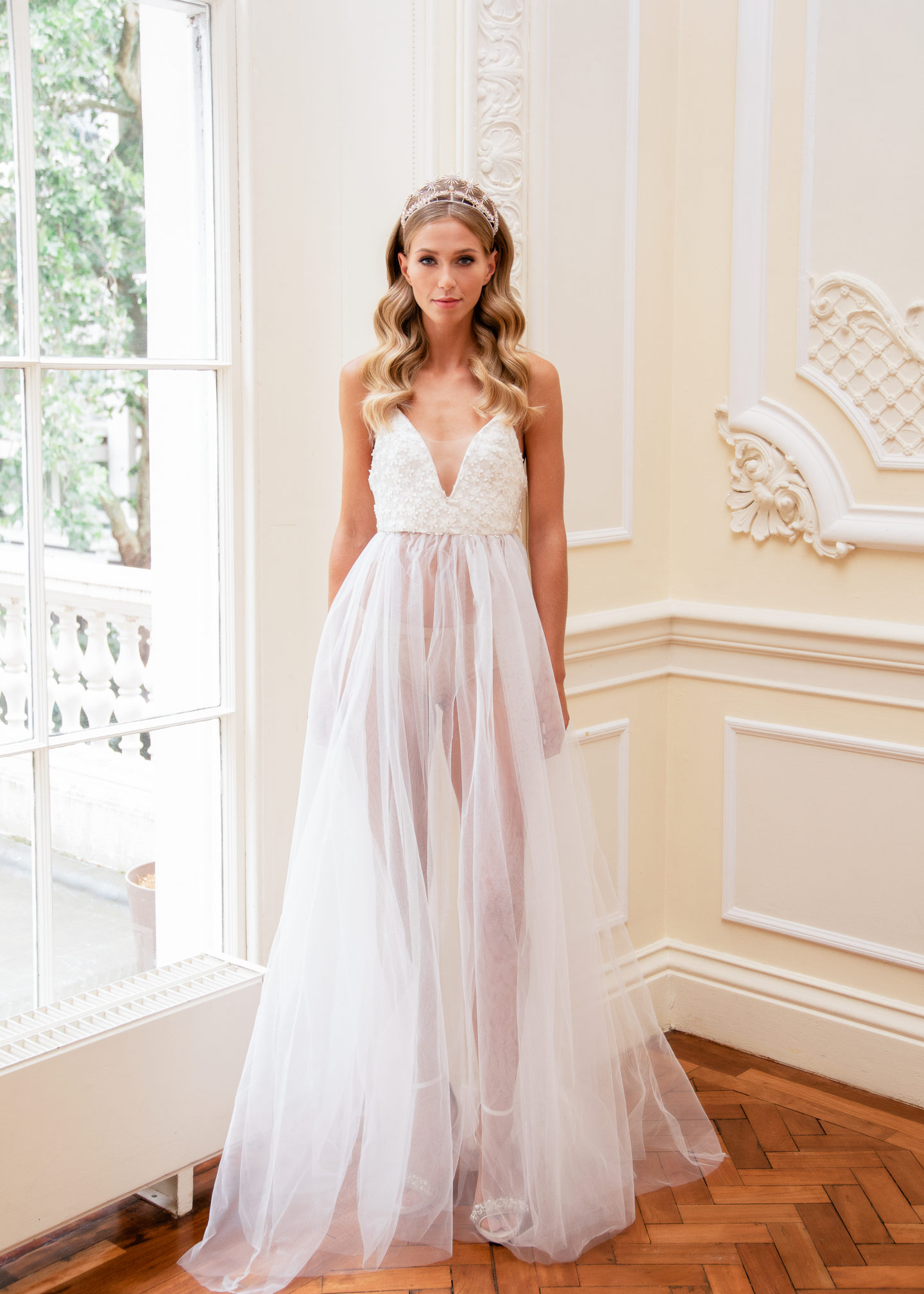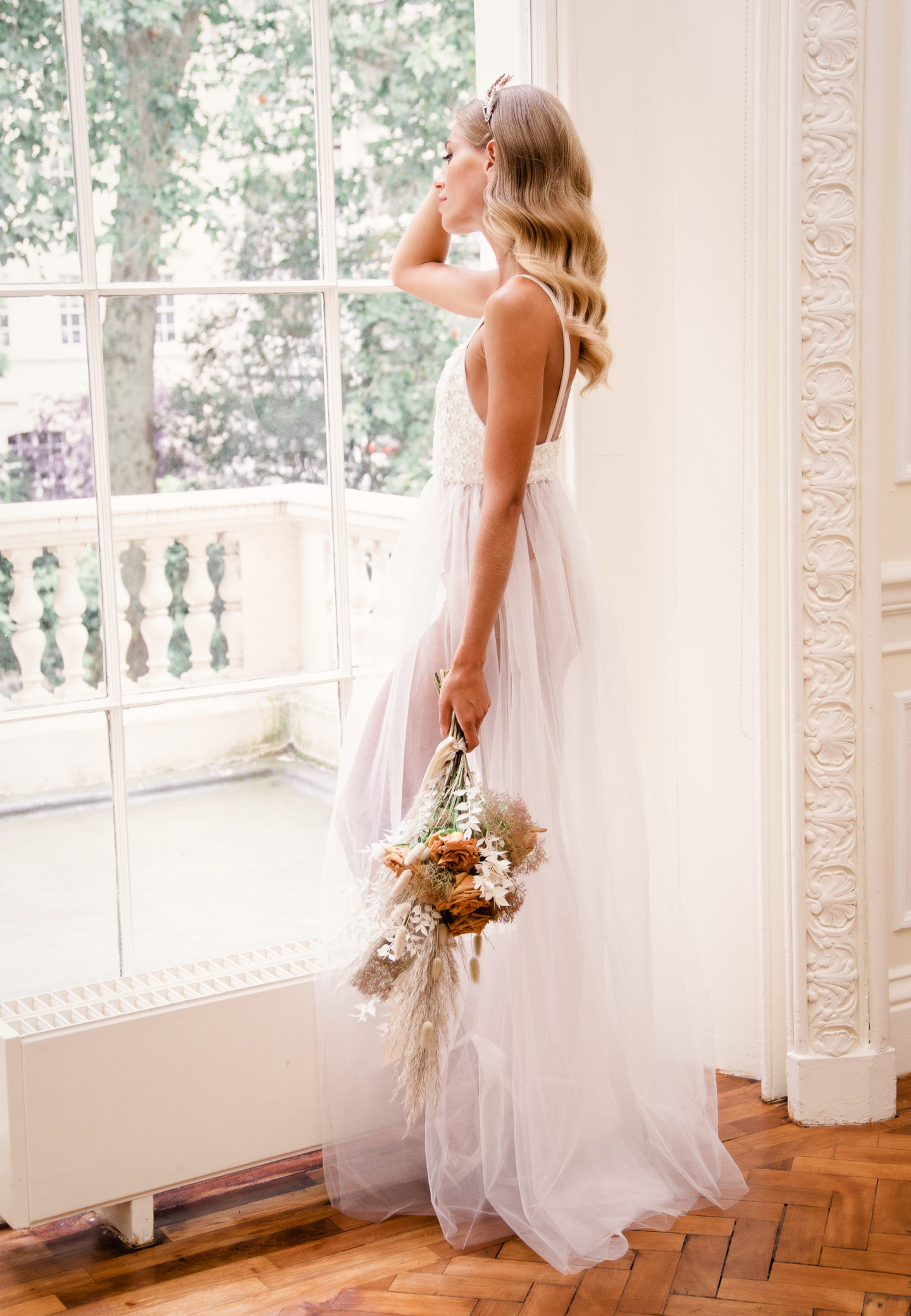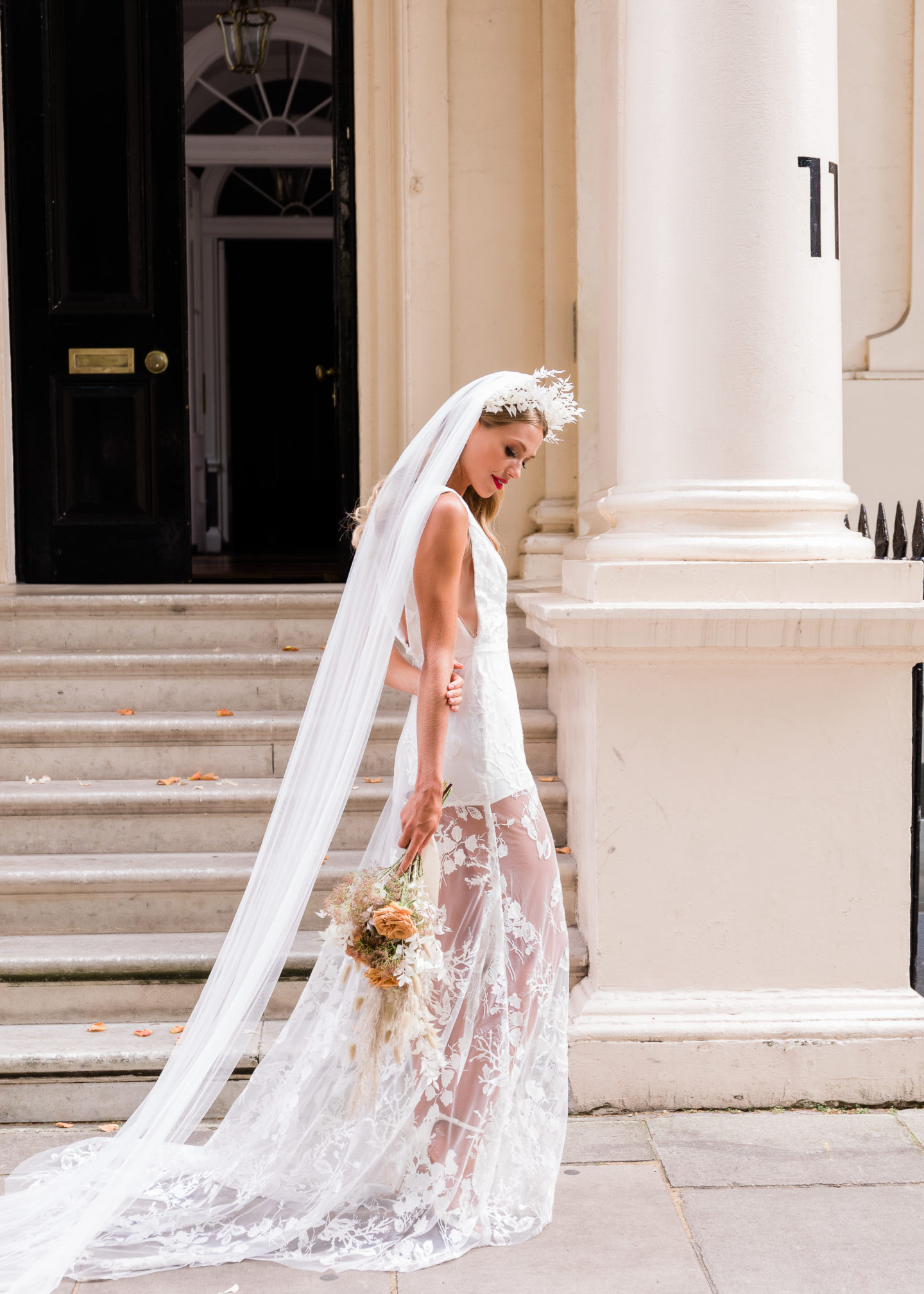 The Elegant Brand Studio
What are you most proud of so far?
"I most proud of my brand that I have built up pretty much on my own. I feel my brides naturally are drawn to it. So when I hear from them and they want be to be part of their day is a real proud moment. Seeing their wedding dresses coming too life from a design sketch. Seeing how pleased they are at the end."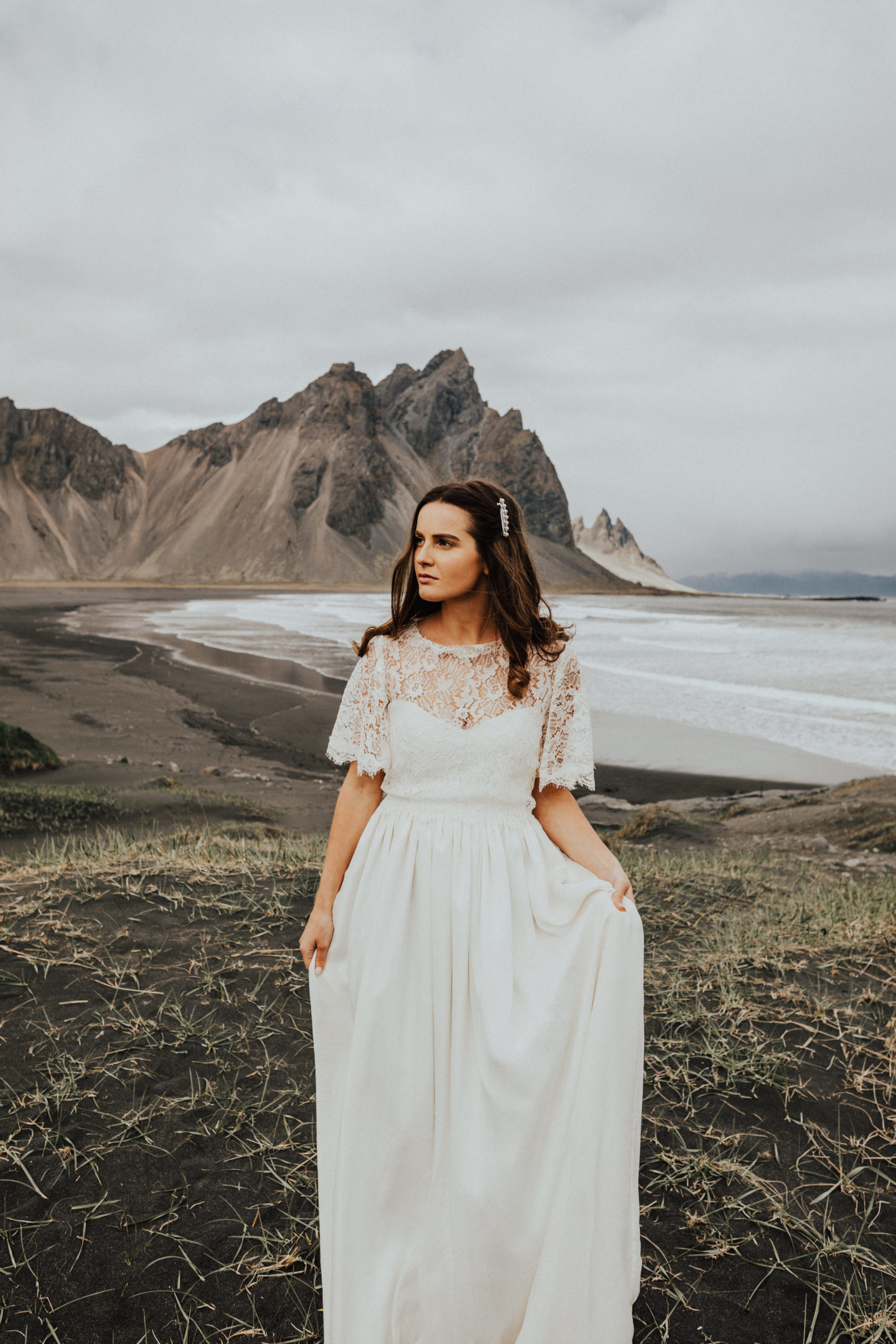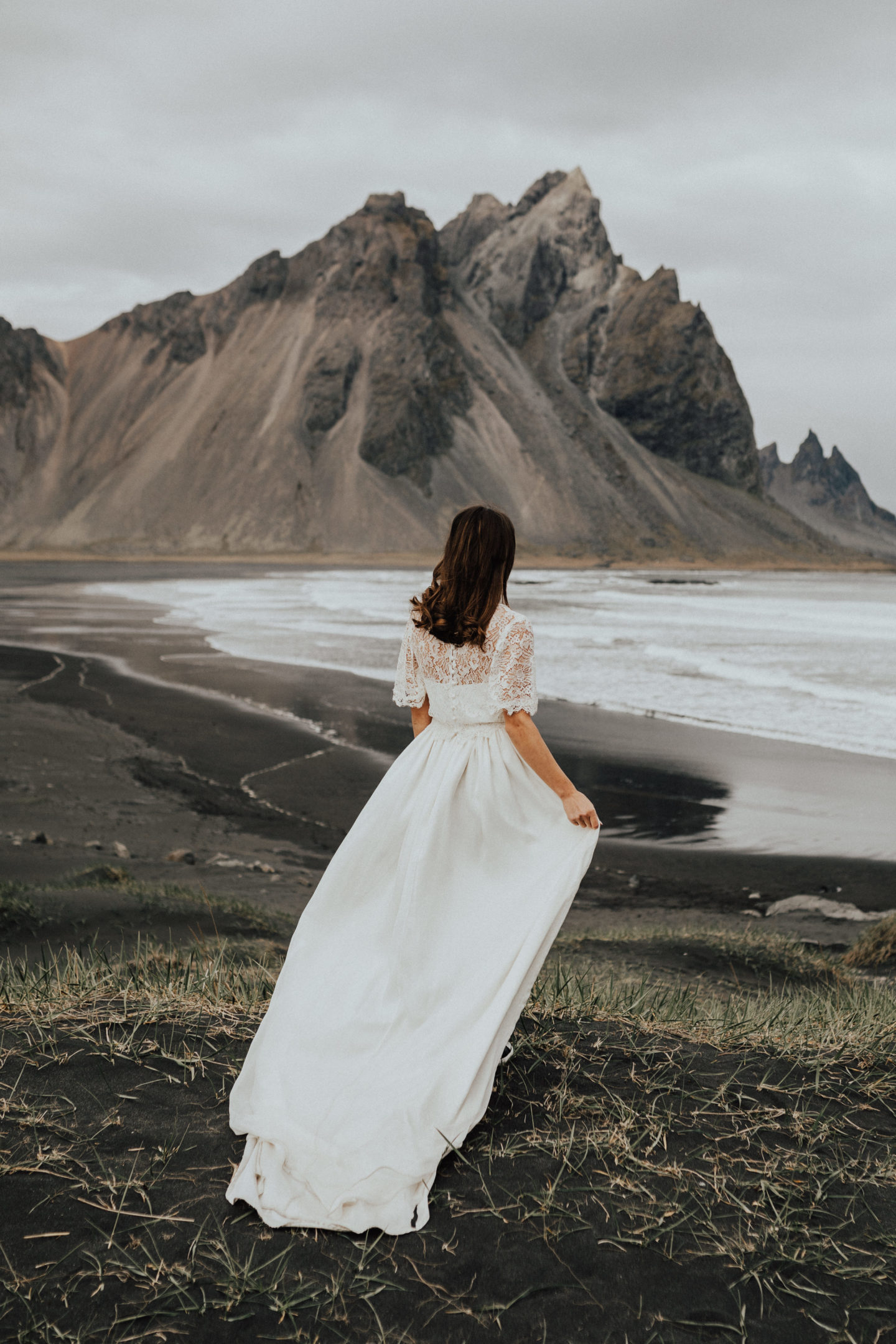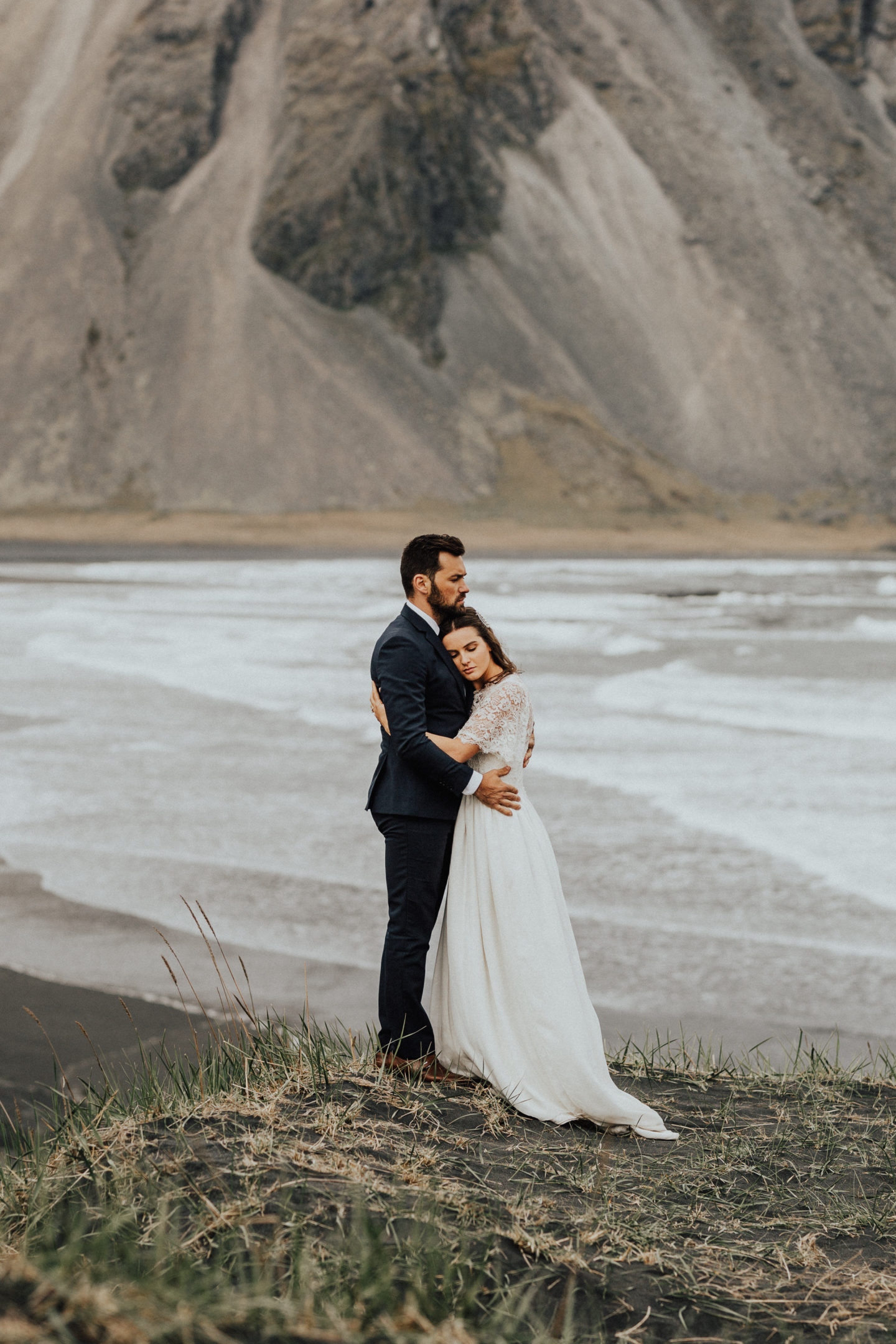 Any News On What Is Next For You – Any Exciting Plans?
"I'm in the process of working on some new bridal designs. I will also add some pieces to my civil ceremony collection. As I feel elopement weddings are a growing trend in weddings."
How Can We Get In Contact With You?
Email : info@kateedmondsonbridal.co.uk
Web: www.kateedmondsonbridal.co.uk
Tel: 07870918776
IF YOU LOVED THIS LOOK PLEASE PIN IT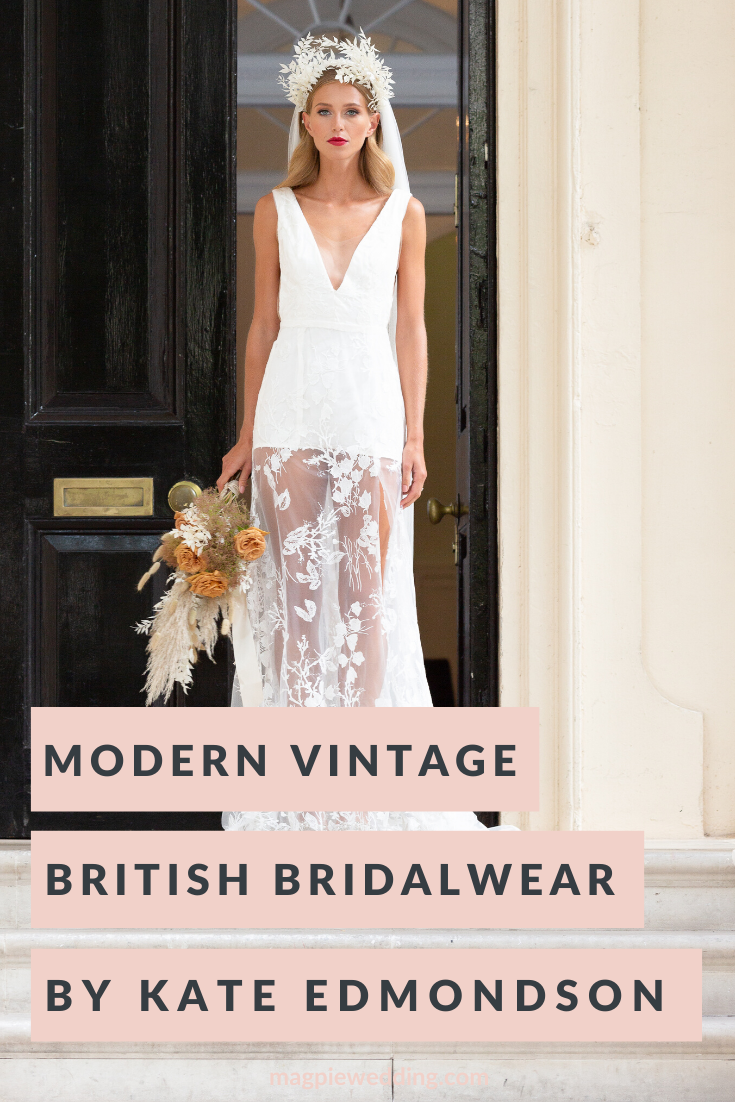 If you loved this ethical British bridalwear designer you may also like;
How To Find The Perfect Sustainable, Eco-Friendly and Ethical Wedding Dress
Gatsby Inspired Wedding At Dumbo Loft, New York City
10 Sustainable Wedding Ideas – With Our Free Ethical Wedding Guide