Fireworks have been up there with dramatic entertainment for a wedding for a long time, however, while they can create a gorgeous dramatic display for a send-off they aren't an ethical choice and their impact can be highly toxic to the surrounding environment. If you are looking for something equally as dramatic to create that kind of special effect for you and your guests, especially if you are having a wedding around Diwali or Bonfire Night, then take a look at these alternative wedding firework options for a more ethical and eco-friendly approach. Plus they won't scare people, wildlife and pets!
Laser Light Show
If you want something that has just as much of an effect in the night sky then why not consider having a laser light show? You can find entertainment companies that can create a spectacle for you and your guests at your evening reception. This creates a similar dramatic feel and also gives you a stunning light show that everybody will remember. It is also a much more ethical choice as it leaves no remains left (we've all seen the fireworks left on the ground after Bonfire Night or found some in our garden!). There are so many options you can choose from with lasers. You can go full-on colour or simply create something more subtle. Laser shows can be set to music too so you can even have your first dance (or any other music!) to the show for a stunning show! Plus, you can have a laser show either indoors or outdoors depending on your venue specifications. So if it's a cold night you don't even have to go outside!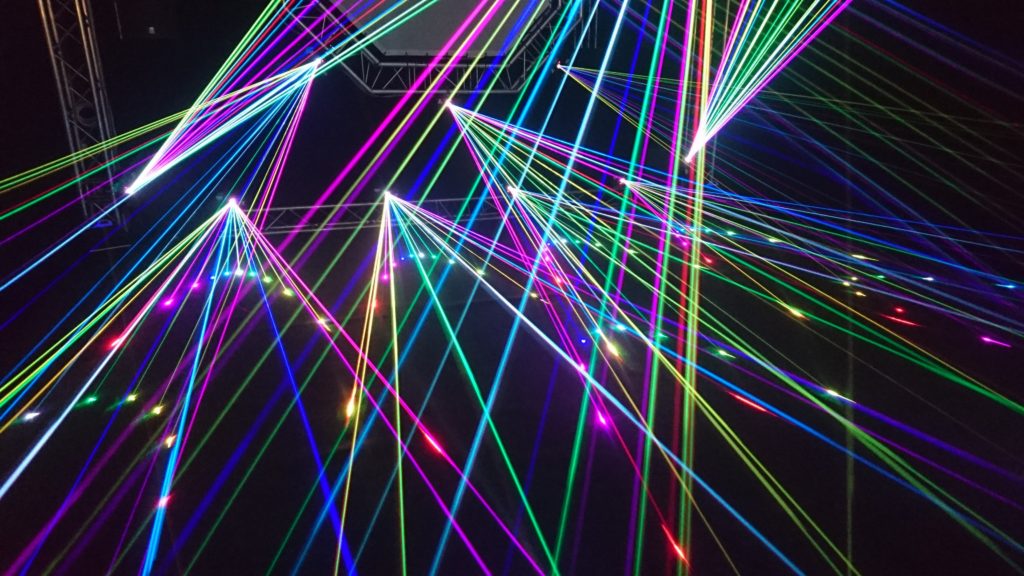 Fire Dance Performance
If you want something more unique for part of your wedding entertainment then why not consider having a fire performance? There are fire entertainment specialists who create dance performances and fire-breathing spectacles especially for you. You can have them to entertain your guests in the evening or even have them there on arrival. A choreographed routine will look amazing and will really wow your guests! Not only is this a fab form of entertainment, but it can also provide a really exciting immersive experience AND can be an amazing backdrop for imagery and photo opportunities. If you wanted to, you could also add more circus style or dramatic entertainment throughout the day or combine it with one of the other ideas.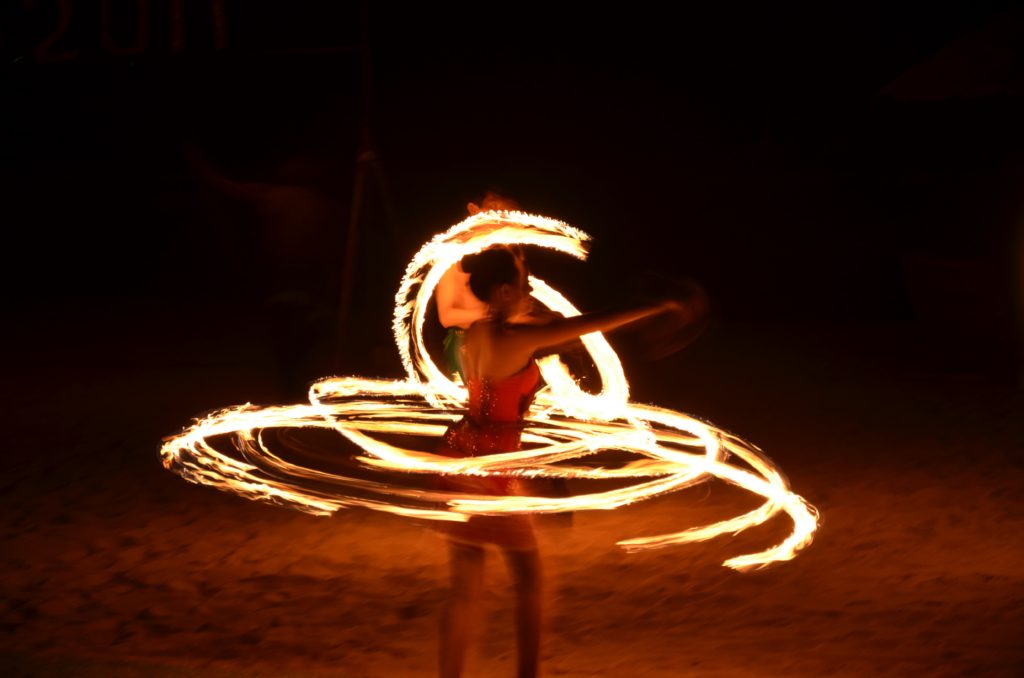 Floodlights Spectacle
Similar to a laser light show, having coloured floodlights, uplights and other lighting forms to create a stunning spectacle can be just as effective, if not more so, than fireworks. They might not have that 'bang' but they can be there for a much longer period of time. Floodlights can be used anywhere but do look particularly amazing if you are having a woodland or outdoor wedding. They can be used to highlight features of buildings or trees and provide a stunning backdrop. Just imagine you and your guests walking through a lit-up forest that is filled with colours and shadows. Imagine the photographs you would get with that as a backdrop! It's almost like an immersive theatrical experience. Definitely, something that is unique and memorable and an alternative wedding firework option.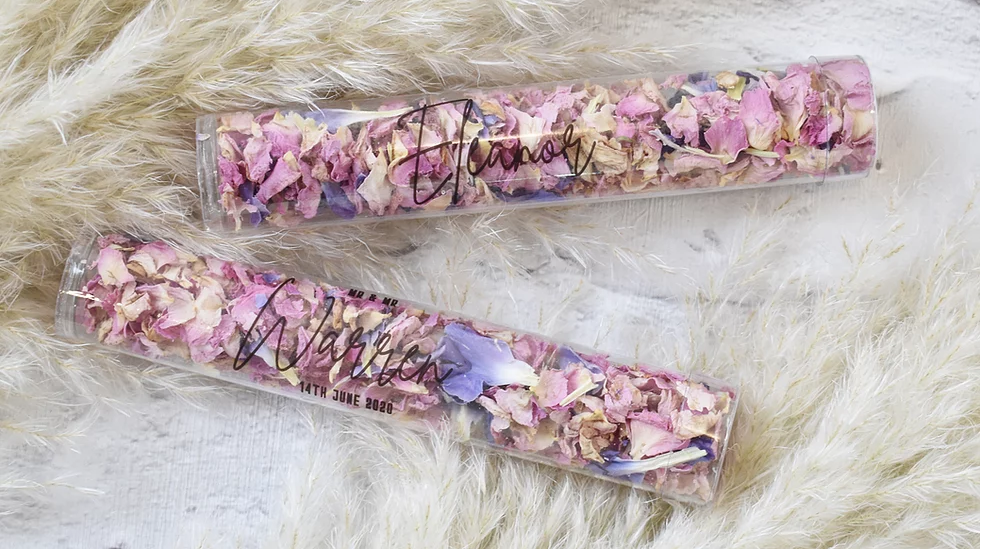 Confetti Cannons
If you still really want to go for that POP, then one option you could choose is to have confetti cannons. There are companies that can provide biodegradable confetti that will allow you to get that explosion of a firework without any lasting damage to the environment. You can choose colour combinations that work for your theme and have your guests gather around as you let off the cannons. It also works as another alternative to the traditional confetti throw too. There are several options you can go for with confetti cannons. From larger ones that create a huge spectacle to the option of having all, or several, of your guests with smaller confetti cannons. Either way, it is a safer way of creating a dramatic illusion but still makes for an amazing set of images! Just make sure to check with your venue about their regulations for confetti as not all venues allow it.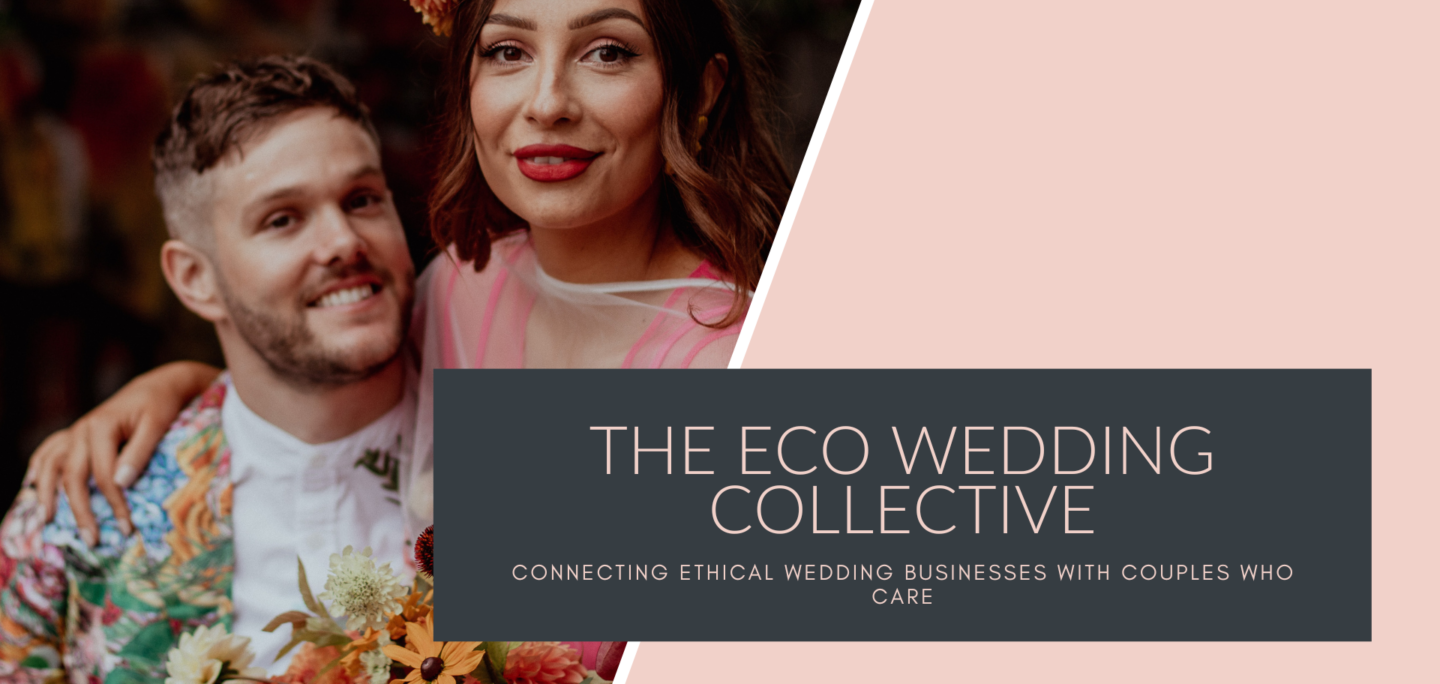 Light up Branches or LED sparklers
If your venue has a lot more restrictions and you really want to go for the light approach, then these are two options that can give you that amazing light on your photographs. Rather than having fireworks and flame sparklers which can be damaging to the environment – why not get battery-powered LED sparklers or even light-up branches that your guests can wave around to create a stunning light display? You might even want to have some as decor around your venue, if possible, to create the extra light effect. The lights can have a similar blurry effect that you get with traditional sparklers and create a gorgeous impact. Plus, it does mean that you get to have that beautiful moment without compromising on any of the venue rules. Our advice is to use a company that hires these out so they are being used over and over again rather than buying them.
Whatever option you choose as an alternative wedding firework idea, do make sure to check in with your venue first to see if their regulations and licenses can cater for it. There are lots of specialist companies around that can help you to create the perfect, dramatic illusion whilst not having an impact on the surrounding environment. All of these options will really give that wow to your wedding day and leave a lasting impression on all of your guests.
Want more eco-wedding planning advice? Click HERE
IF YOU LIKE THESE IDEAS WHY NOT PIN THEM?