Dietary restrictions e.g. dairy-free, egg-free etc have now become all too commonplace in our society. But for some people these are not just a passing phase, they can be life-threatening and should therefore not be treated flippantly. And with the reports of unnecessary deaths, it has never been more important to be satisfied with food safety. However, this doesn't mean that anyone with a food allergy/intolerance should not be able to enjoy their wedding cake.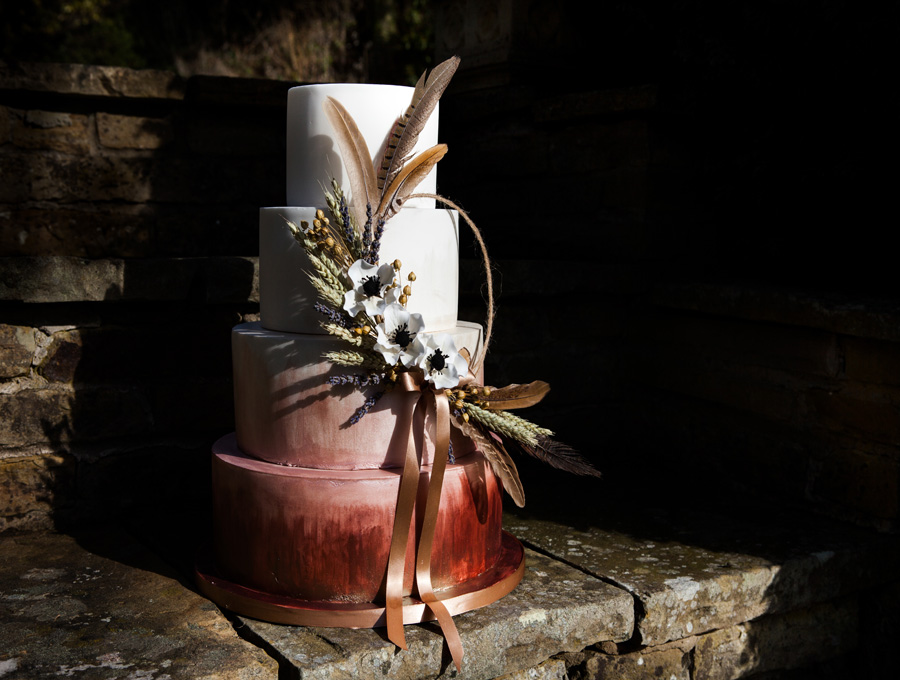 For me, the biggest consideration is effective communication between all parties involved.
Customer to supplier:
When you are choosing a supplier, please make sure that they are fully aware of your requirements and whether you have an intolerance or an allergy.
Supplier to customer:
When choosing a supplier, be absolutely sure that they can meet your requirements. Our cakes are made within an environment that handles allergens, namely gluten and nuts and whilst every precaution is taken in cleaning, storage of ingredients and preparation, the risk of cross-contamination is still present. For this reason, I will not market myself as providing "gluten-free" cakes, but "gluten-friendly". If your supplier cannot provide such reassurances or if your allergy is so severe, it may be worth considering a specialist bakery. It is not worth spending your wedding night in A&E!
Supplier/customer to venue:
It is really important that the wedding venue is also fully aware of your requirements. For that reason, a full list of allergy information should be provided by the supplier with your cake (indeed this and appropriate record keeping forms a significant part of the food hygiene inspection). The venue should also be fully informed of anything non-edible to be removed from your cake to ensure maximum food safety. Don't be afraid to ask your supplier that they provide this.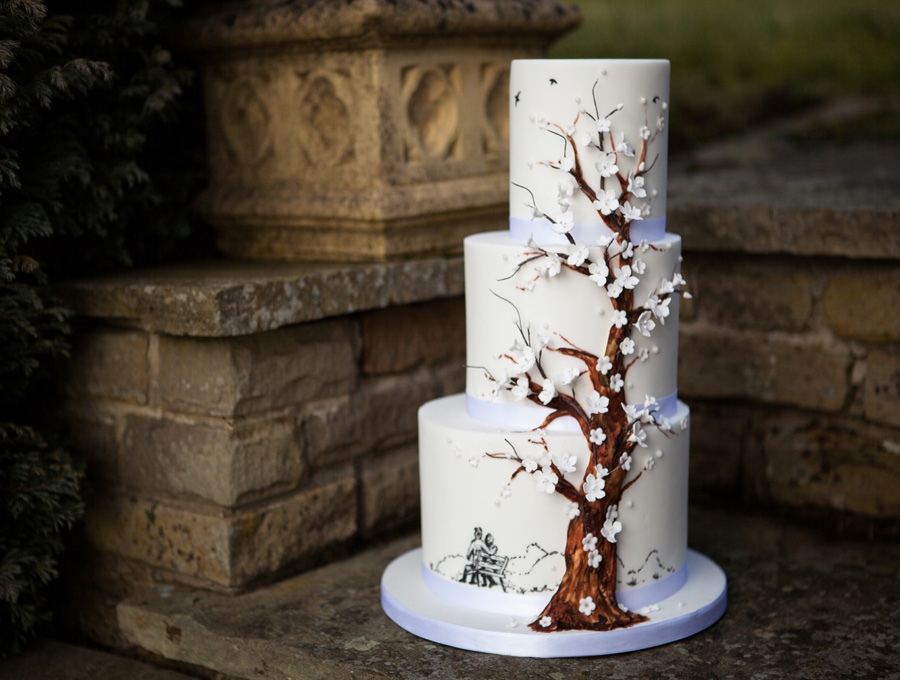 But will it taste the same?
There is absolutely no reason why a gluten-free or dairy-free cake should not taste just as good as any other cake. Most cake suppliers will have a bank of tried and tested recipes that they use. They may also have spent hours experimenting with alternative foodstuffs e.g. specialist gluten-free flours, aquafaba (chick pea juice) as an alternative to eggs, nut or fruit butters instead of dairy to ensure that your cake is absolutely delicious and completely meets your requirements. There may in some cases be a compromise in design e.g. avoiding gelatin balls for vegetarians etc but be sure to chat through these with your supplier. This is why a face-to-face consultation is particularly important to make sure that everyone is on the same page and there is no ambiguity.
So in summary if you have any food intolerance issues, be sure to use a supplier with appropriate food safety training and inspection certification. Be sure to ask the right questions and do not consider using a supplier who cannot answer your questions completely. But most of all, enjoy the process and make sure you get the cake of your dreams.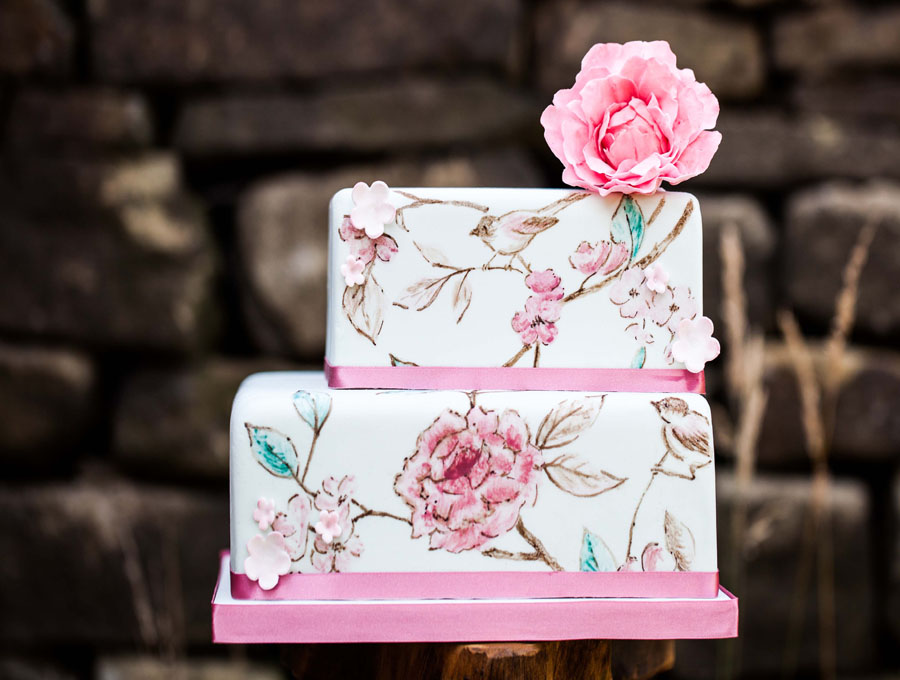 Written by Debbie Gillespie, an award-winning wedding cake designer and owner of Debbie Gillespie Cake Design. Based in the beautiful West Yorkshire countryside, Debbie creates unique and innovative wedding cakes for creative couples you want something a little different. She is a proud supporter of her local rural community, utilising butter and milk from the dairy 600yds from her home, Yorkshire-produced preserves and sourcing British products whenever possible. She takes inspiration for her designs from her natural surroundings but ensures that it is the customer ultimately at the heart of the process, making her creations completely bespoke and personal.
Contact Debbie on
Tel: 07930 450962 | and on Facebook and Insta at @DebbieCakeDesign