Love and commitment are two things both wedding and engagement rings symbolise. The circular shape signifies infinity or never-ending love as it never stops and ends. Additionally, these two rings are placed on the fourth finger of the left hand—also called the ring finger. Besides, many believe that a vein on this finger leads to the heart.
An engagement ring is given to the love of your life as a promise of a wedding. In addition, it is a pledge of loyalty to the person you have chosen to marry. Typical engagement rings are studded with diamonds as this gem symbolises the couple's eternity.
The first diamond engagement ring was traced back to 1477. That event leads to the tradition of diamond engagement rings in European aristocracy and nobility. Since then, diamonds and other valued metals and gemstones have been crafted into shapes of leaves and flowers.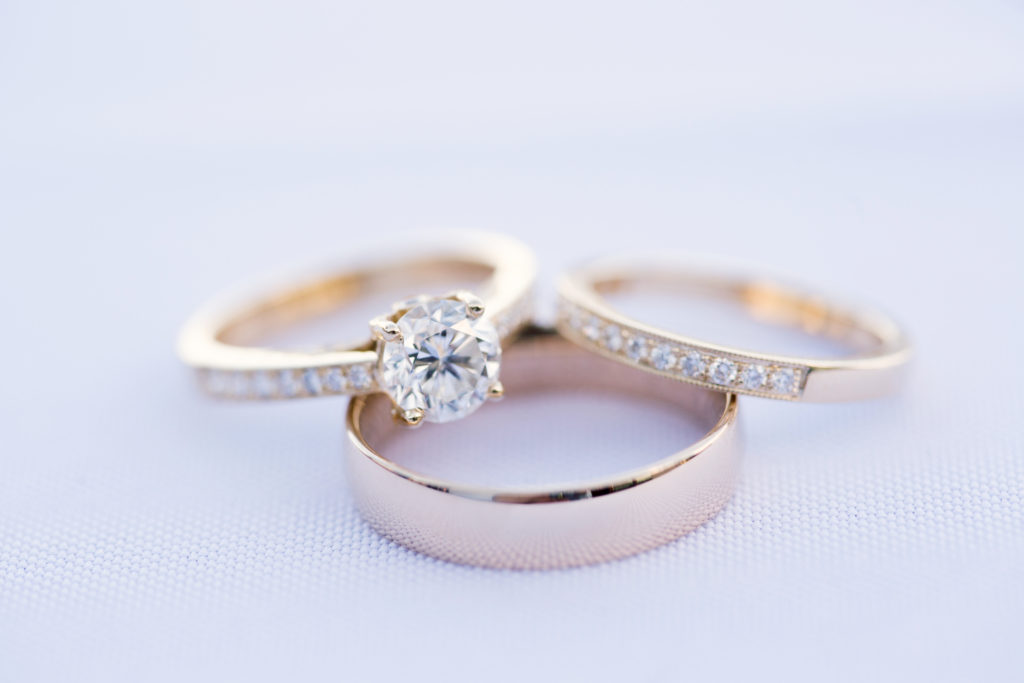 On the other hand, wedding rings are bands of precious metal used by the couple in wedding ceremonies to exchange and signify their commitment, devotion, love, and passion for each other. The tradition of giving wedding rings dates further back to ancient Rome.
Engagement and wedding rings for women don't have a specific style to follow. Preferences vary from one person to another. For instance, some women prefer a single-diamond ring, while other women desire a full diamond ring. Nevertheless, knowing what your fiancé loves and the style she's mainly influenced by can help you decide which colour and design of the ring to get. Neat diamond photography will help you make the perfect diamond ring for your partner.
While there are many engagement and wedding ring options for tasteful and refined modern women, here are nine classic engagement and wedding rings to choose from.
Engagement Rings For Women
Oval-cut diamonds are one of the most popular engagement rings for the modern bride. The oval shape makes the bride's hand more flattering, and the classic silhouette is timeless. At the same time, ovals look more feminine and natural and appear more elegant than their trendier counterparts.
The popularity of oval-cut diamond engagement rings is attributed mainly to paparazzi shots of celebrities adorning them.
Solitaire Engagement Ring
Engagement rings for women need not be too elaborate and embellished. A simple and classic but elegant solitaire engagement ring will also speak the language of love you would like to convey to your future wife.
A solitaire is a ring that features a single diamond or gemstone. Without a doubt, it is a classic and timeless piece that would pair easily with your wedding ring. Remember, you will wear both rings after your wedding; thus, they need to look good together.
The glamour and extravagance of halo engagement rings complement the taste of the modern woman who loves luxury and sophistication.
The ring showcases tiny diamonds surrounding the center diamond. The style speaks of a combination of elegance and opulence for a woman deserving of her stature.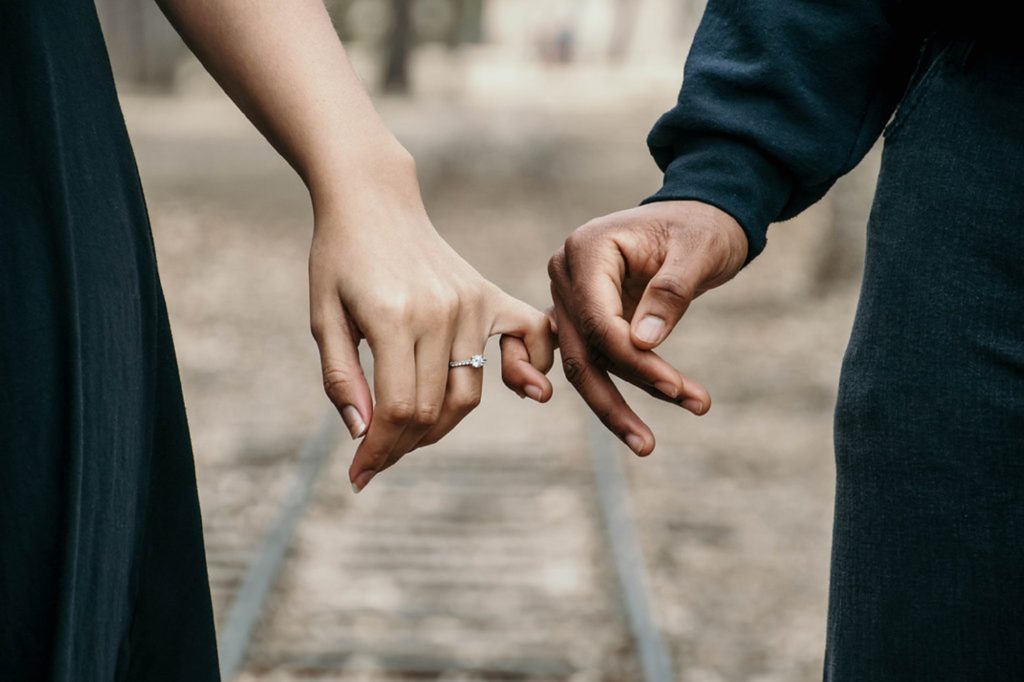 Wedding Rings
Thin Classic Wedding Ring
Wedding rings for couples look better if they complement each other's styles. The thin classic wedding ring has become popular because of its simplicity and elegance. Moreover, the style would beautifully consummate the union of their love and complete the overall motif of their wedding ceremony.
Nothing speaks contemporary more than the beaded wedding ring.
This wedding ring style's charm and sophisticated femininity stem from the dainty miniature studs of diamonds surrounding the band. Besides, the glitter brought by the shimmering diamonds is truly a captivating sight that many women would love to have on their hands.
Curved Baguette Wedding Ring
The curved-style wedding band is top-rated and favoured by many modern brides. The contoured baguette diamonds add a touch of sophistication and luxury that would make any woman feel like royalty on the most important day of their lives.
Baguette diamonds are long and rectangular with angled corners and are positioned on the curvature of the band, forming a tiara. In fact, this style is usually chosen by young brides who want to feel extraordinarily special and unique. Hence, this ring never fails to make a statement.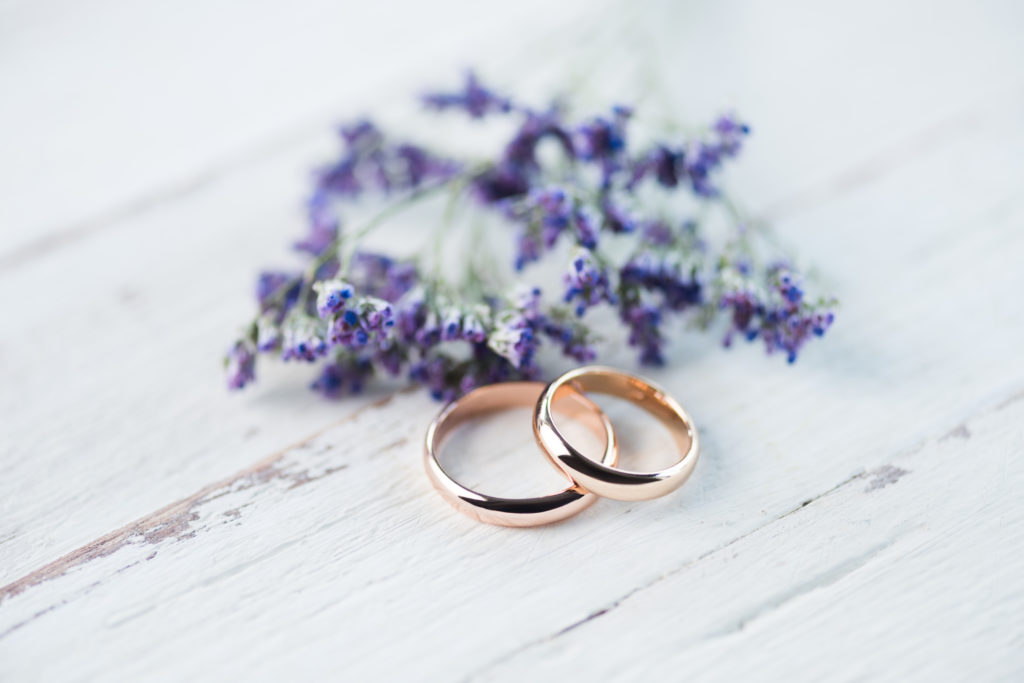 If you're looking for a non-traditional ring that still speaks of elegance and class, a knife-edge band is a perfect choice. Knife-edge features a sharp edge that goes around the circumference of the shank of a ring. Moreover, the shank is used to describe the part of the band that's visible when the ring is worn.
When a knife-edge ring is studded with a diamond, it creates an illusion that the gem is more prominent because the band looks slimmer. The angular shape of the band creates an optical illusion that makes it truly captivating.
Scalloped Band Wedding Ring
The elegance and class of this stylish wedding ring have a vintage vibe that could stack up nicely and beautifully with your other rings. The scalloped style is due to the round-cut diamonds placed neatly. Indeed, this style captures the grace and sophistication of the modern bride.
This particular wedding ring design features delicate, unique lines inspired by nature. It is reminiscent of goddesses, fairies, and magical creatures that are all ethereal.
Aside from the gems, the beauty and elegance of an engagement and a wedding ring would also vary depending on the precious metal used. The choice to have white gold, yellow gold, or platinum is a decision both the couple should agree on. This is one of the many decisions they will make together as life partners.
Your wedding ring's style, material, and theme are important to complete the day. Remember, this symbol is the ultimate remembrance of your love and devotion for each other. Whatever your choices are, it's your relationship as a couple that would be the most crucial measurement of your unity. Choose a ring that would encapsulate all of that.
IF YOU FOUND THIS GUIDE USEFUL, THEN WHY NOT PIN IT?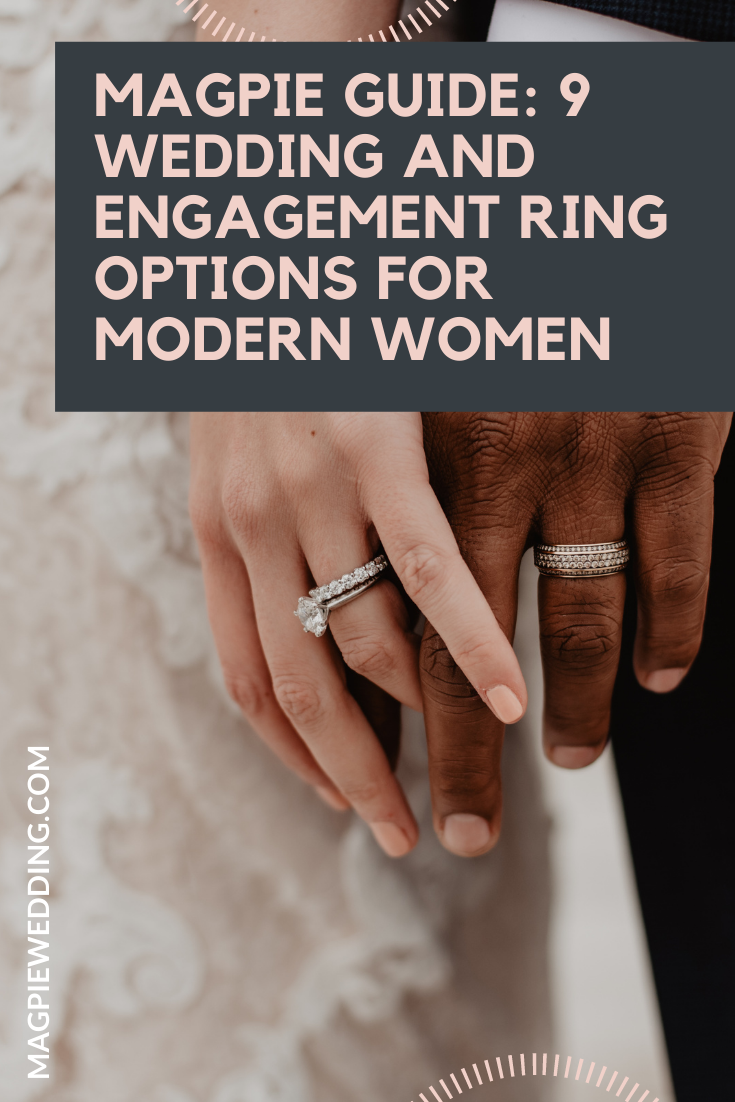 (This is a collaborative post)