The Magpie Wedding Directory is the perfect place for artisan, creative and ethical couples to search for everything they need for their wedding.
Our directory is our 2nd most read page – so a great place to be seen.
A standard listing within a category  with one social media share per year plus being featured in The Magpie Wedding Show And Tell and BOND Bride Magazine
A venues listing on the Venues page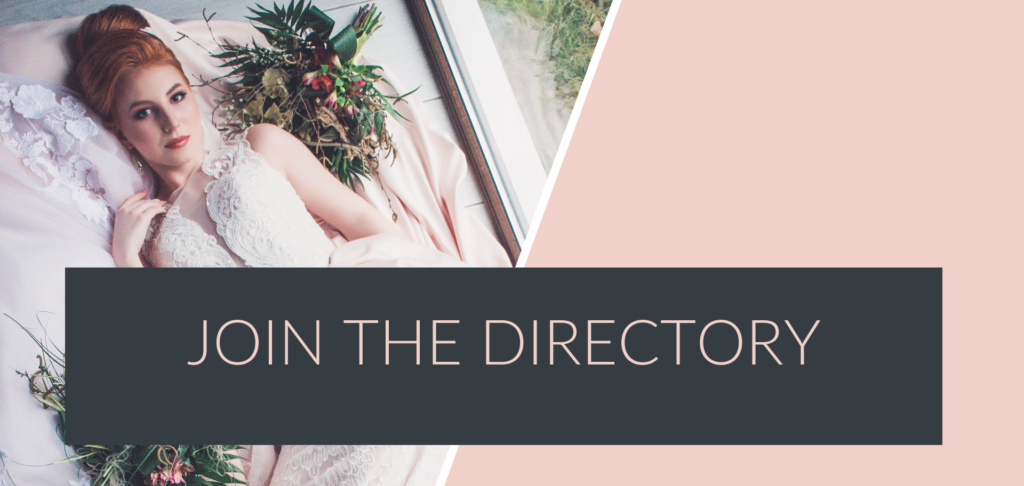 THE STANDARD MEMBERSHIP
The Standard Listing comes with one photo and 50 words about your business plus links in one category. This costs £300 (inc VAT).
You also will get a share on social media (worth £300) and be featured in our Magpie Wedding Show and Tell on Instagram Stories and in BOND Bride Magazine.
When you click through you will be asked to complete all the listing info to get you onto the Directory.
The best bit – it's a one-off payment so no recurring fees.
This can be paid in two installments. Half upfront and then half in month two. Please note that the social media share won't happen until full payment has been made. If you want to pay via installments please email kate@magpiewedding.com

How it works:
Press the Join The Wedding Directory button to go through to an online form that needs to be completed. Make sure you complete every section as you will be showcasing more information. This is the information that will show online so make sure you are totally happy and everything has been triple-checked before you press send. You will need to send all photographs at this point – the standard listing photo must be square in shape, please.
Payment has to be made at this point, via Paypal.If you want to pay by installments please email kate@magpiewedding.com
This form then comes through to us and we will ensure everything is complete but also that you are the right fit for our couples. If for any reason we feel you are not, then we will write to you and fully refund you. Please remember that we will not promote businesses that do not match our ethos such as weight loss companies, gambling etc.
When totally happy we will press the button so you go live onto the site. This is done manually so won't happen automatically. This is to give us the right amount of time to check the application fully.
By submitting and paying for the directory you are signing up for a lifetime listing. However, you will get 14 days cooling off period in case you change your mind. If you have any queries or concerns within this timeframe please do email us so we can try and resolve any issues.
If you need to update your listing throughout the year simply drop us an email with the changes. However, we will need to charge an admin fee for this.
THE VENUES MEMBERSHIP
The Venues Listing comes with multiple photos, information about your venue, and an enquiry form for couples to contact us on your behalf.  This costs £300 inc VAT.
You also will get a share on social media (worth £300) and be featured in our Magpie Wedding Show and Tell on Instagram Stories and in BOND Bride Magazine.
This is a yearly payment. You will also get a listing in the Standard Directory.  Please email kate@magpiewedding.com to join and we will send an invoice plus a questionnaire to complete.
This can be paid in two installments. Half upfront and then half in month two. Please note that the social media share won't happen until full payment has been made. If you want to pay via installments please email kate@magpiewedding.com