Nicola from Silver Sixpence In Her Shoe has written this interesting piece for us about the trend for birdcage veils. Are they alive or kicking or dead?
Last week we saw a gorgeous and super stylish image on British Vogue's Facebook page of Sienna Miller in a birdcage veil and it got us wondering- is the birdcage veil really on it's way out?
Birdcages have been our bestselling style in some form or another for the last 5 years at Silver Sixpence headquarters so we were slightly nervous about the recent return of the traditional veil and the rise of the boho 70s look. Would this mean an end to what we are perhaps best known for? The bridal mags are full of floral crowns and vines., not birdcage veils. It was starting to feel a bit out of date?
Of course as a fashion focused bridal brand we must evolve with the trends and we do. We have never wanted to be pigeon holed as a "retro" or 1950s "kitsch " type of brand either. We have always prided ourselves on presenting a feminine soft edge to our birdcage styles, perfect for any bride rather than just an Era specific one. We want our pieces to be timeless. You can see here how versatile the birdcages we have designed are. Fine veiling, merry widow veiling ( awful name!) tulle and double layers have all become integral to our collections. We sell just as many simple veils to be worn alone as we do alongside their matching headpieces.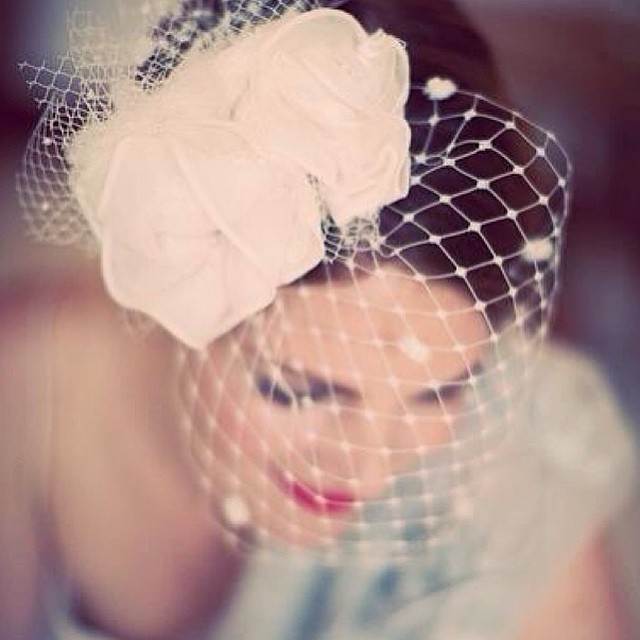 Looking back over the last 5 years we have done so many birdcages for our gorgeous brides it's impossible to count. These brides all look timeless to us in their own way and we think the key to a stylish birdcage veil look is simplicity.
You can see some of the brides we have done over the years here
In addition to our brides, the lovely hens that we regularly see at our Silver Sixpence In Her Shoe and Era of Experience hen party workshops love them too. In a group of 10 girls there are usually half who are brave enough to have a go at making one! We know these are worn that evening on a night out as we often get enthusiastic emails all about how great they all felt in their pieces they had made.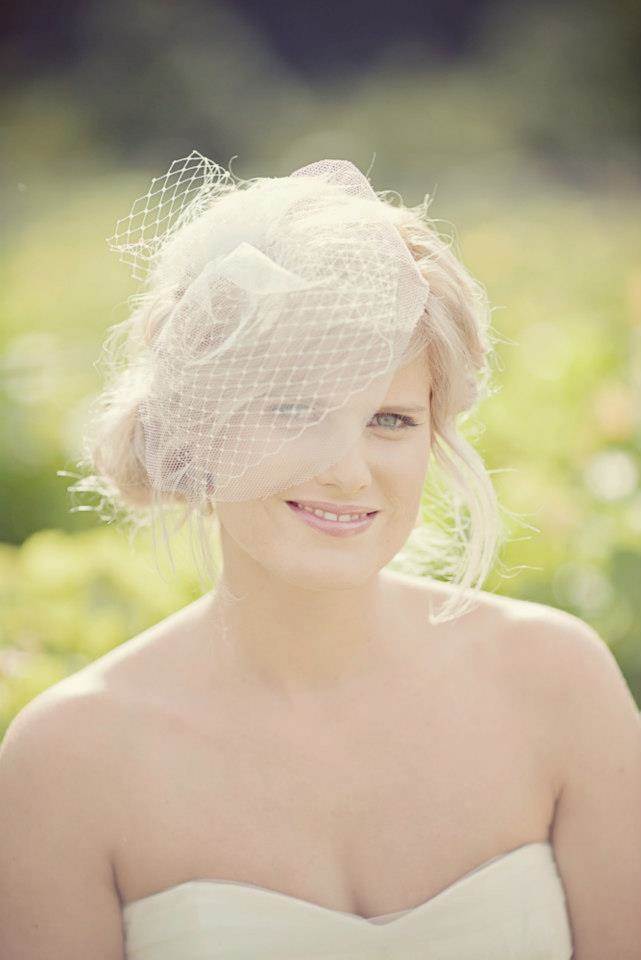 It was at the last Vintage Wedding Fair in Manchester at Victoria Baths in March that we had a thought. This birdcage veil thing just just isn't going away regardless of what the trend predictions say. Customer after customer approached the stand saying they were having a lace tea dress or a 1950s style full skirted dress, or a 1920s beaded dress and wanted to try on our birdcages to compliment these styles. Perhaps it's the fact that you really can wear your veil all day or that is is easy to remove after your ceremony and so light and comfortable to wear. You can even wear some of the birdcage veils with glasses really comfortably. Either way we are glad to say some new veils will be heading your way as part of our 2016 collection very soon.
We will leave you with our most recent bespoke creation. It's been one of our faves. An oyster silk headpiece with fine birdcage veil. We included some of her mum's jewellery. This lady has just married her childhood sweetheart.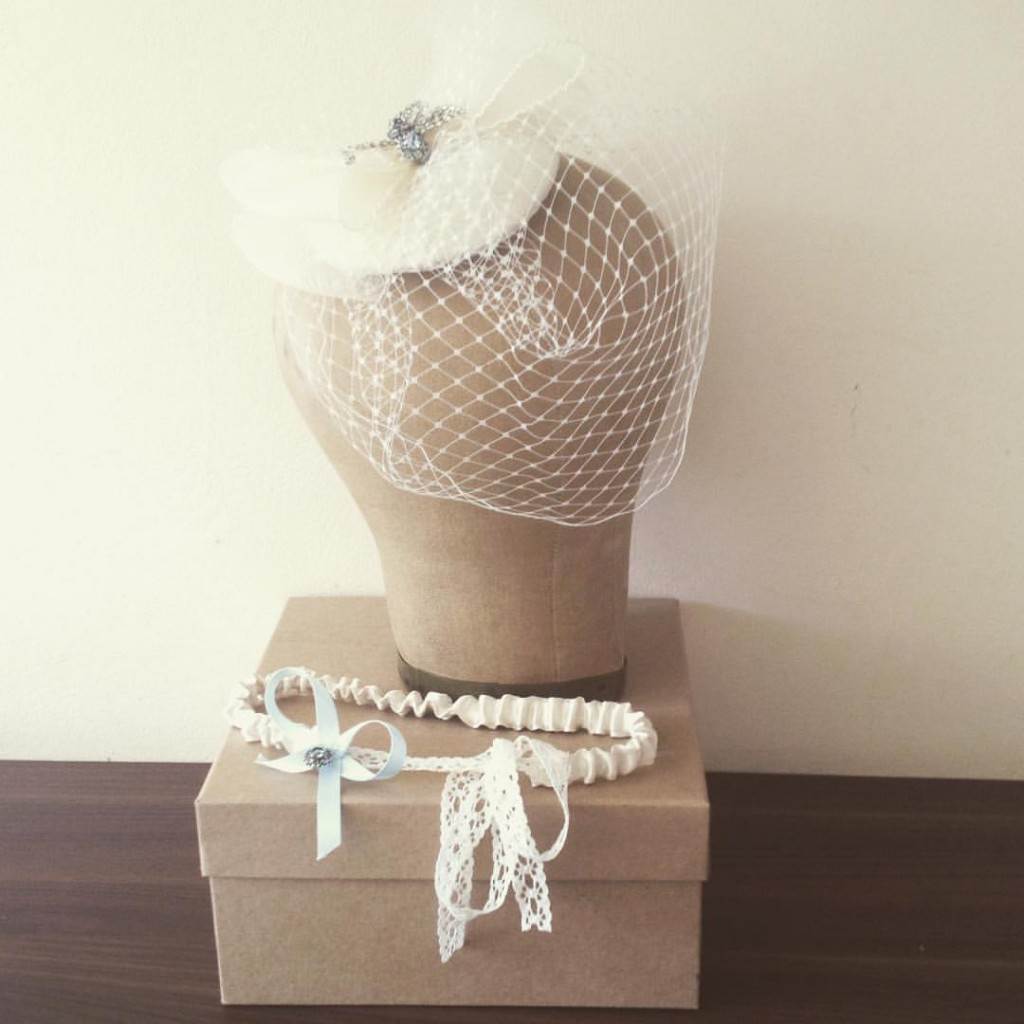 Come and see Nicola at our Manchester event this Sunday at Victoria Baths 11-3.30