Today's blog comes to us from Amber Marie Photography, who are with us in London on February 12th as well as Bristol on April 2nd. She shares her thoughts on whether you need to order a wedding photo album.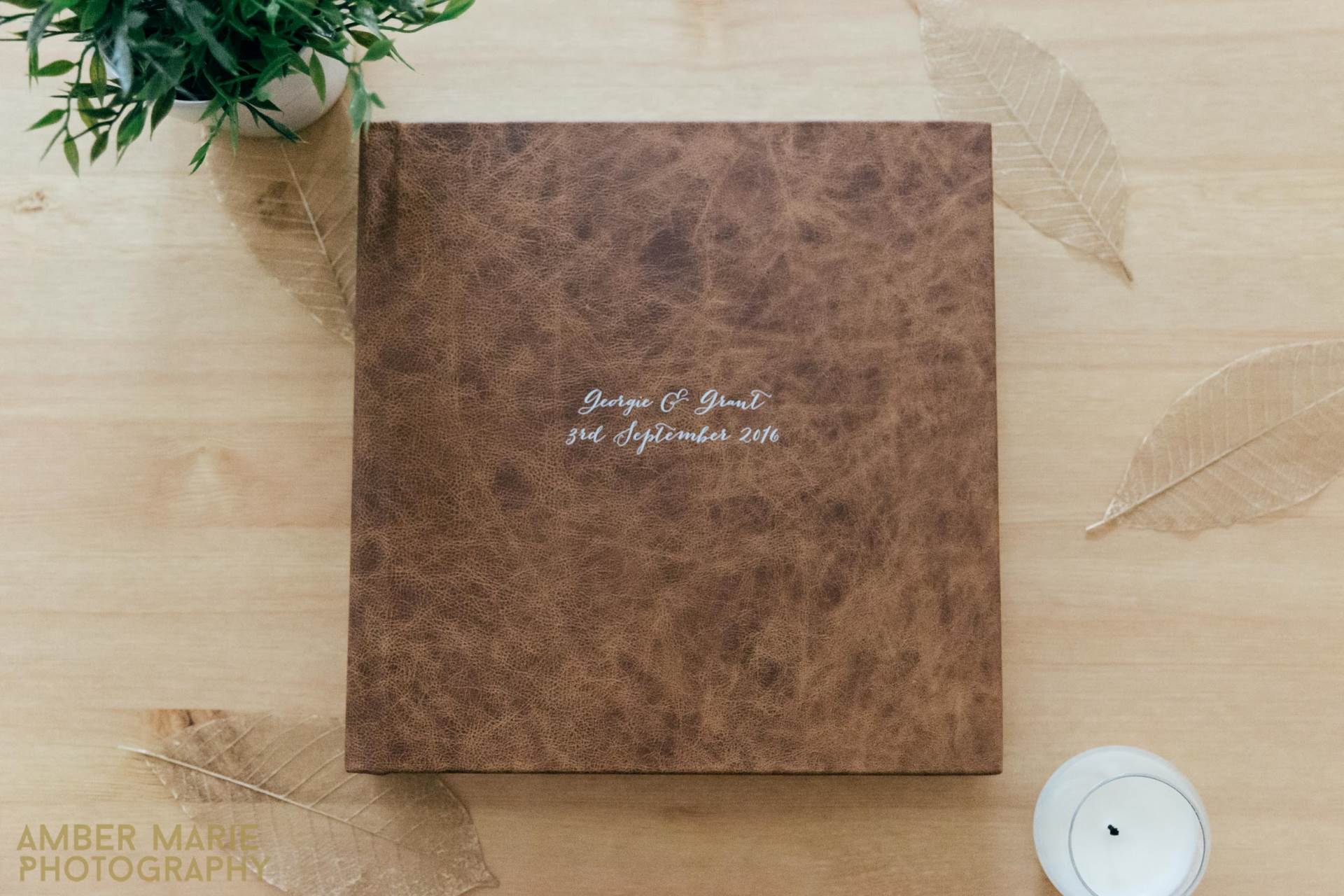 Your wedding photography is one of the biggest investments you'll make when it comes to your wedding. Of course I'm hugely biased because photographs are an incredibly important part of my life. But if they're important to you too, I would recommend ordering a fine art wedding photo album from your photographer.
The best of the best
The benefits of ordering a professional wedding photo album from your wedding photographer is that they have access to the very best of suppliers in the country (and even the world!). Meaning your design, from it's layout to it's materials, draw upon the experience of a seasoned pro in imagery and decades of research, product testing and experience from their supplier. Ensuring your photos and album will stand the test of time. Looking as beautiful as they do now, in the decades to come.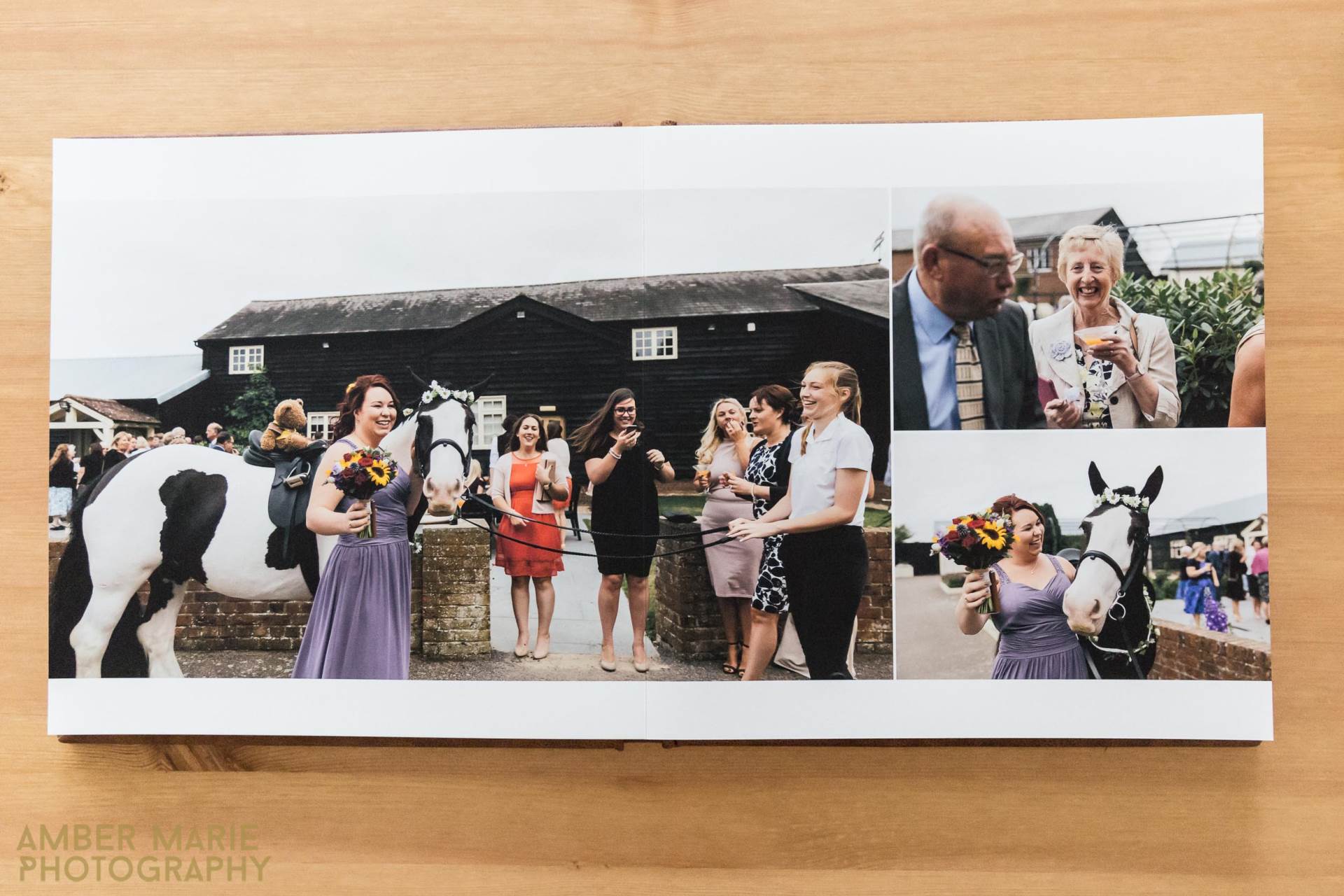 Tried and tested
My Art & Design background means I've worked with a number of book binders and printers. Testing out suppliers, so you don't have to. Firstly I used a big name photo book company that offers affordable book printing. Great! The custom design I put together took me a whole week. But when the book arrived, the images were all far too dark.
Secondly I used a local professional book printer and binder. This book was for an exhibition so I visited the printers in person. Perfect colours and a custom layout made me very happy. What didn't make me happy was the quality of the binding, which meant after just two days of the show pages were falling out.
Finally I went to our current specialist supplier. Not only are they one of the most eco friendly suppliers around, the quality of their products is the best we've seen.
The experience
Because a huge part of your wedding photography is not only the pictures themselves, but the experience of viewing them. Having a beautiful fine art album, gives you an experience that you can proudly share with family and friends of all ages. As a child I loved looking through family albums, they gave me an insight into a life that I wasn't yet around to witness and to people I didn't get to meet. The (hilarious) sight of my Dad sporting an Afro is also an image I'll always keep close to my heart.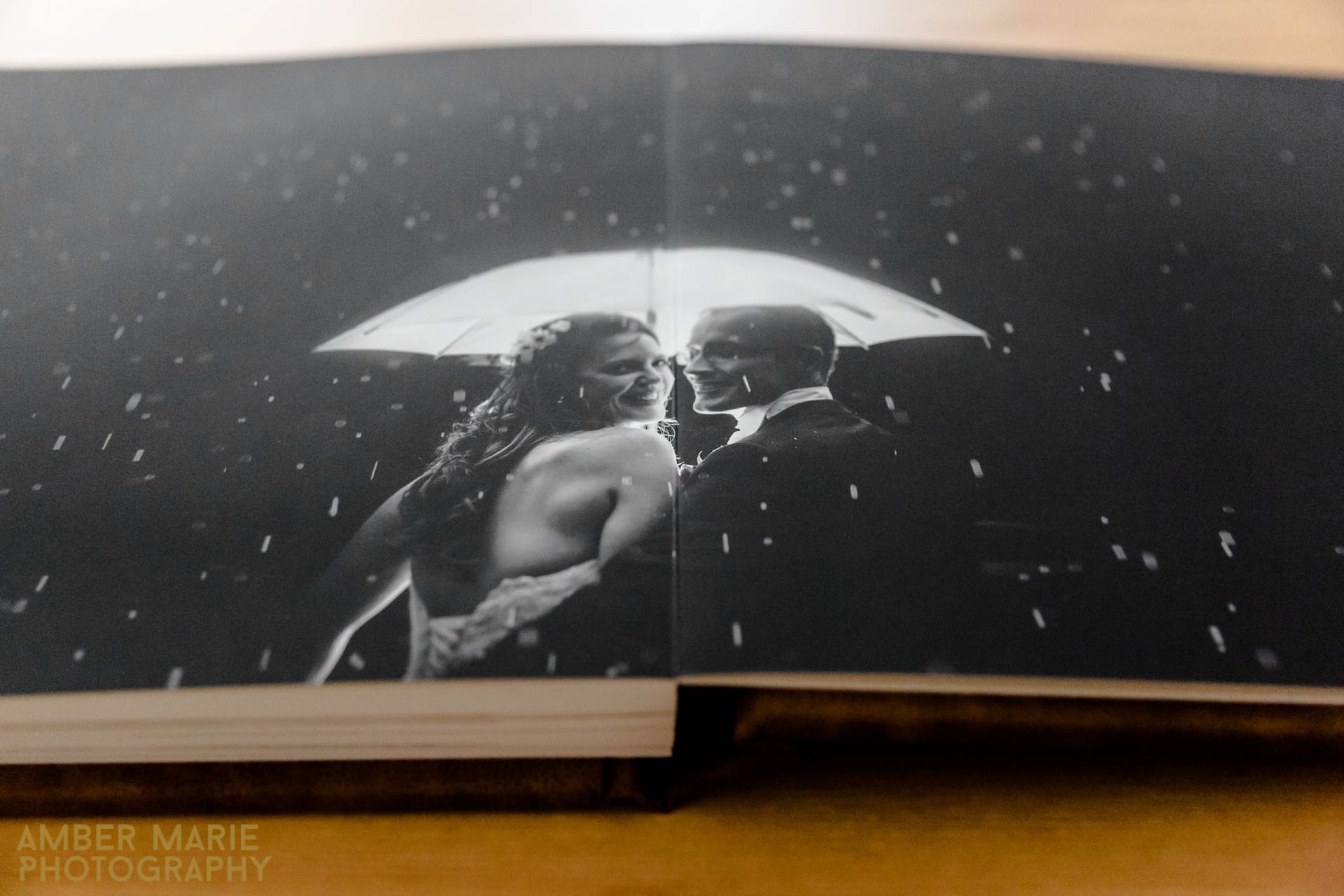 Beautiful design
Most of all these gorgeous lay flat fine art albums allow us to create these dramatic double page spreads of your favourite images! Allowing for a more flexible layout design, fitting multiple images across the pages or creating dramatic full page images, without distorting your photos. Something that just isn't possible with cheaper options.
If you still find yourself asking whether you need a professional wedding photo album, contact your wedding photographer and they'll be able to show you samples in person. So you can experience first hand the beautiful design and quality of a fine art album in person.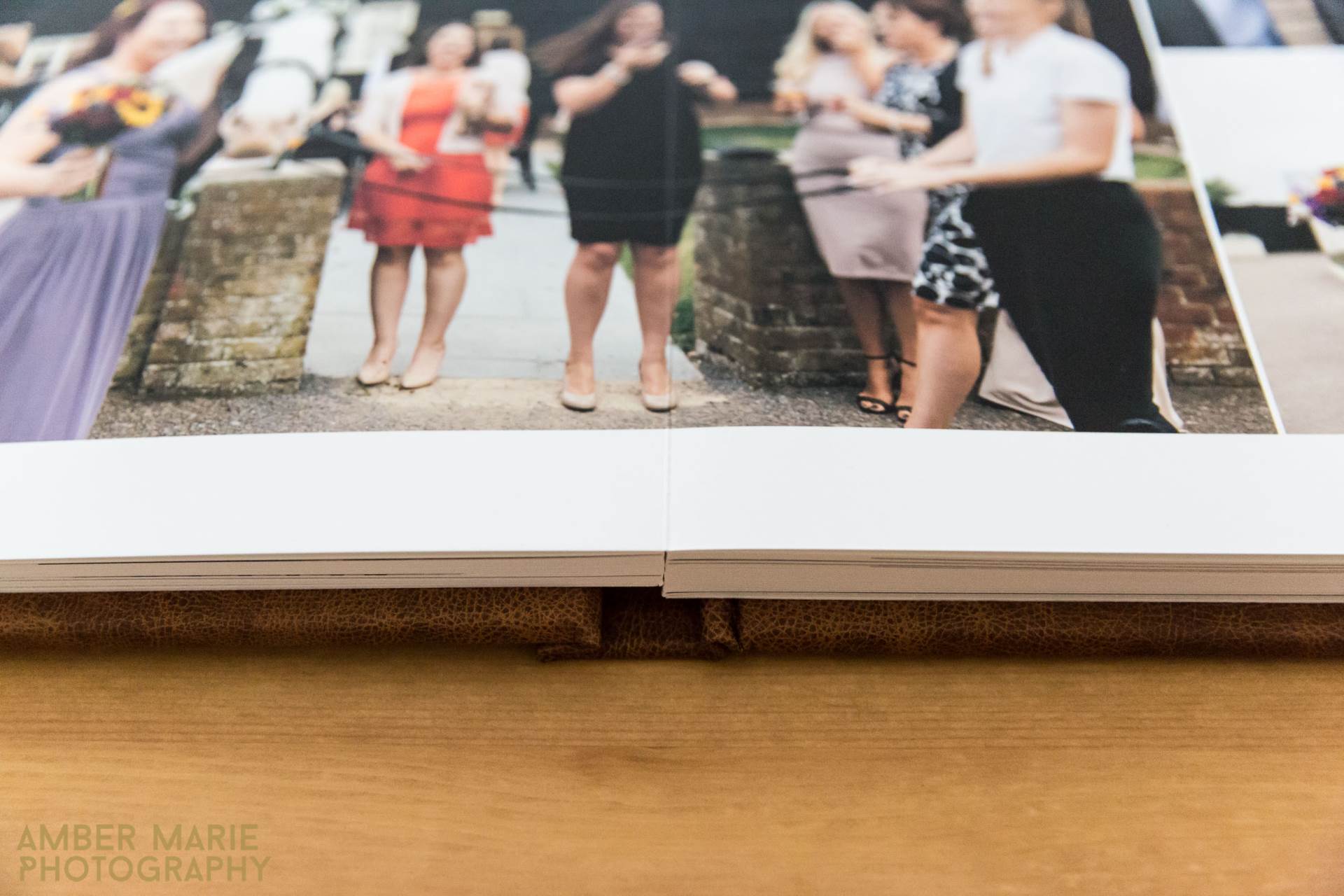 Investment
Since planning a wedding can be expensive and album prices vary depending on size, pages and cover options. We've recently introduced a new creative wedding photography package that includes an album. Saving £100 on our fine art albums when pre ordered.
If you know you'd love to get an album made, it might be well worth pre ordering one with your photographer so you can incorporate the cost into your wedding budget. £500 is by no means a small amount of money, but your photos are one of the only things from the day that can be enjoyed in the decades and generations to come.
Having an album made also adds another layer of protection to your beloved photographs. You can read more about how to protect your wedding photographs after the big day here.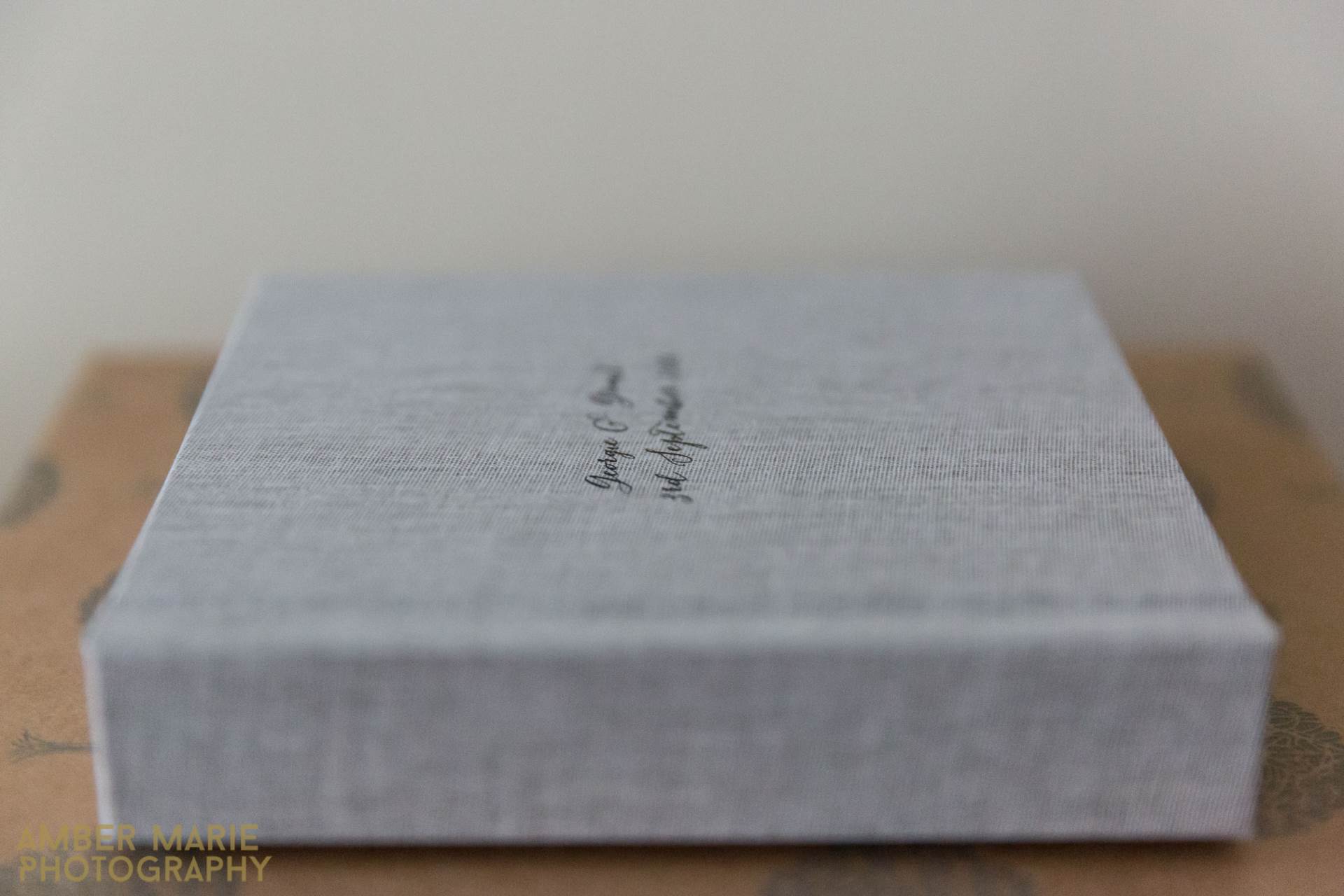 Find out more and get in touch
In the meantime if you're looking for eco friendly and creative wedding photographers or have any questions about wedding photography and albums, we would love to hear from you!
Come and meet Amber on Feb 12th at Chiswick Town Hall.