Just got engaged? Congratulations! But, once you have updated your relationship status on Facebook and finished popping celebratory bottles of fizz with friends and family it is time to get to work planning your big day! A wedding, unfortunately, won't plan itself and to ensure the day is everything you want and more you must make some important decisions.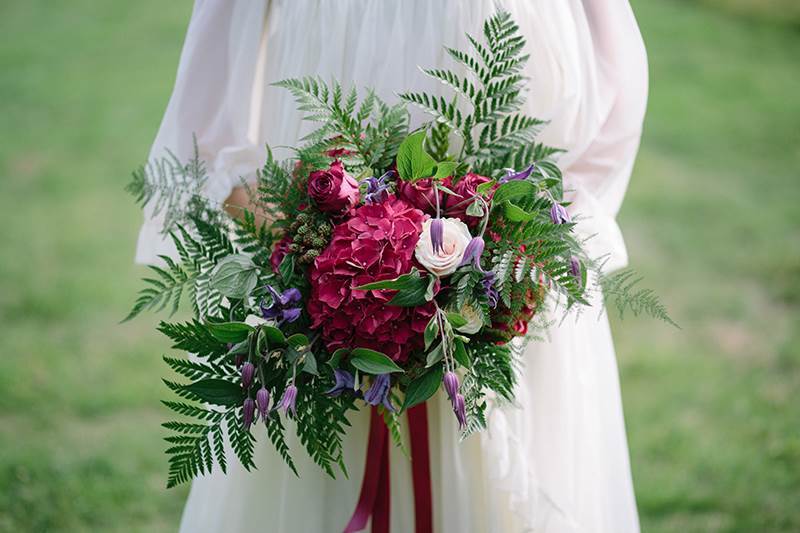 Flowers by Waterbaby Flowers, photo by Binky Nixon
The first items to do on the list include finding a venue, then settling on a date, choosing a dress and creating a guest list – just to name a few. With so many questions and options in the run up to the big day, while fun it can also be overwhelming.
Even the smallest decisions can cause no end of stress when they are for such a special day. So, with that in mind, here are the most romantic flowers that will be perfect for any wedding…
Rose
Roses, the ultimate romantic flower, are considered a symbol of beauty and love. Many romance writers and poets have used this flower as a metaphor for emotion, beauty, passion and true love. Roses in a bouquet look beautiful and elegant and are therefore a popular choice. They also come in a range of pretty colours, from a deep red all the way down to a light pink – so you can easily mix and match or co-ordinate them with your colour scheme. However, with more than three thousand types to choose from, in varying colours, some scented and others with a pattern –you still have a decision to make. So, you may want to consider the hybrid tea rose – the classic, uniformly shaped rose.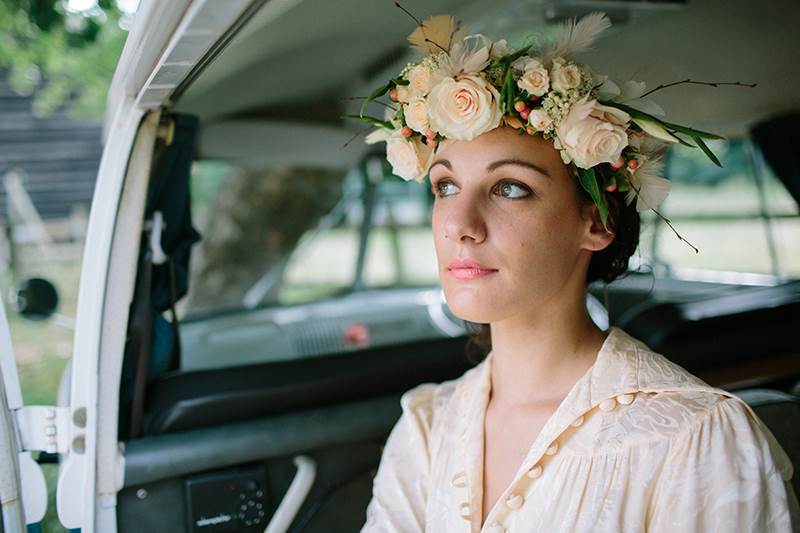 Flowers by Waterbaby Flowers, photo by Binky Nixon
Orchid
The orchid is a close second behind roses, when it comes to romantic flowers. They are incredibly beautiful but also have a gorgeous scent – perfect for a wedding. They represent seduction, so are ideal for demonstrating your passion and love for your partner, but they also signify the magic of love. The type most commonly used for weddings is the Phalaenopsis orchid, also known as the 'moth' orchid and Cymbidium orchids, also known as boat orchids.
Calla Lily
This elegant, trumpet-shaped flower symbolises magnificent beauty. Two types are commonly available: a large-headed variety with long, smooth stem – which are suitable for tall arrangements or bouquets, as well as miniature versions. They come in colours ranging from creamy ivory to pinks, purples, and oranges.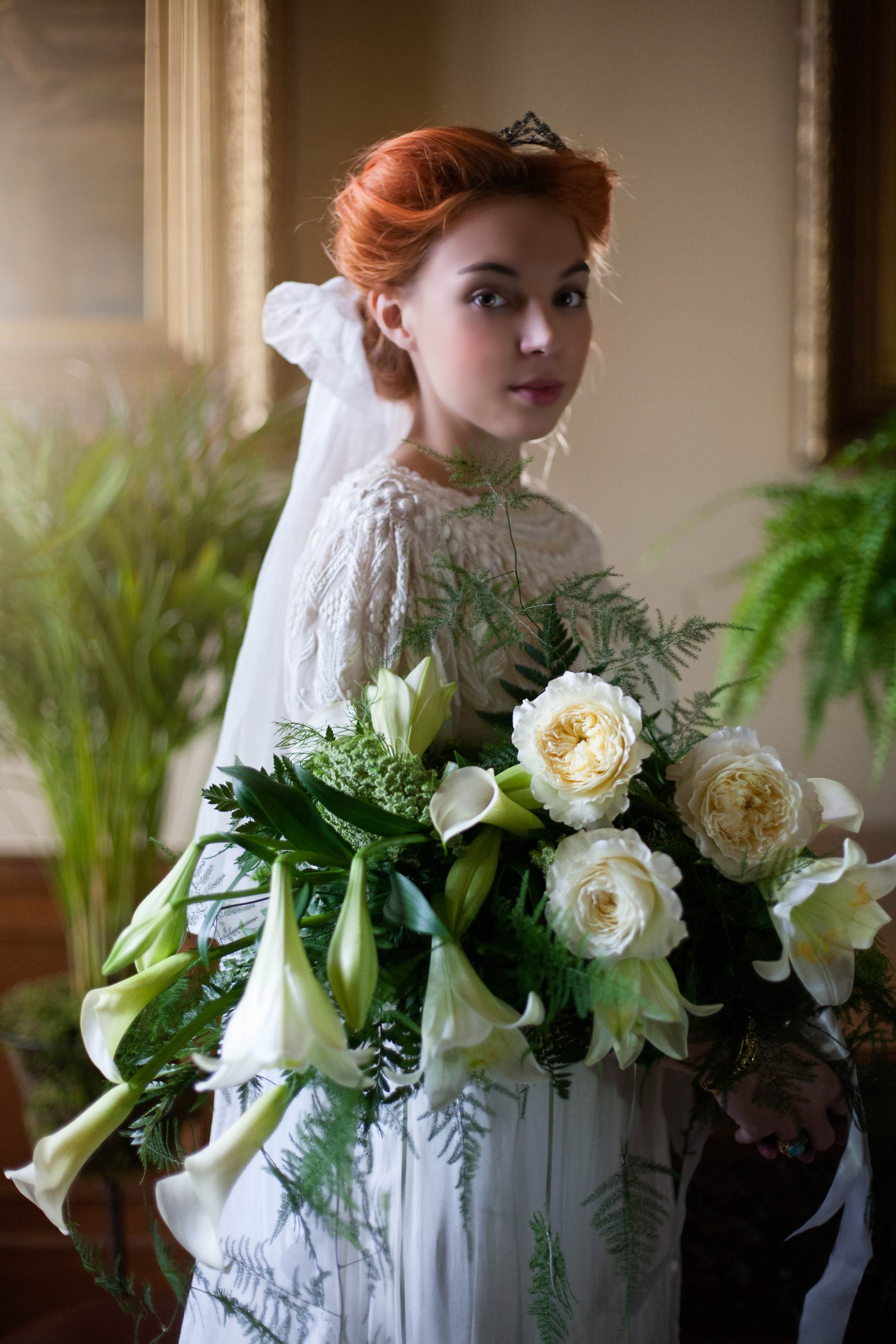 Flowers by Waterbaby Flowers, photo by Claire Macintyre
Tulip
The tulip represents consuming love and happy years making it a meaningful wedding choice. They are available in a wide range of colours including white and cream, pastels and vibrant hues – so again perfect to fit in with colour scheme, or help determine it. They are an affordable flower and so won't make too much of a dent in the budget – bonus! Plus, it is perfect for everything from bouquets to table arrangements. The main varieties include Dutch tulips, French tulips and Parrot tulips.
Peonies
The peony is perfect for a wedding because it symbolises a happy marriage, good health and prosperity. It smells beautiful, has a bright colour, and a large, full head. It is available in two main types, herbaceous and the tree peony. These flowers are perfect for bouquets as well as centrepieces and arrangements. They are a slightly more expensive flower, but worth every penny.
Here are some more of our favourite flowers: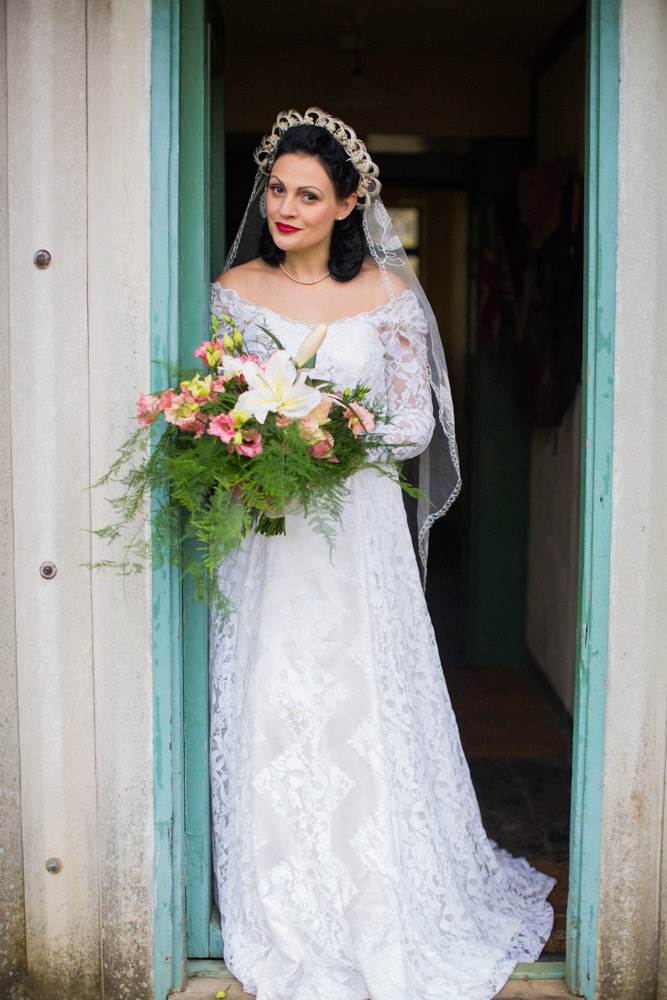 Flowers by Waterbaby Flowers, photo by Sally Forder for Binky Nixon
Flowers by Diddibox and Waterbaby Flowers, Photos by Nina Pang and Stella Photography.
This is a brand collaboration post. For more information, read my disclosure statement.