As we would all agree, the dress is absolutely the most important piece of clothing for your wedding day. After spending an age trying on and contemplating, you finally selected your perfect gown, but what about the accessories? No not shoes and tiaras – we're talking about the bridal cover ups, (the grooms jacket is not always the best accessory choice, when times get chilly), so be prepared and go the extra mile in finding a perfect cover up that compliments your outfit perfectly!
Here we take a look at the best alternative bridal cover ups to consider when planning your big day!
Denim and Leather Jackets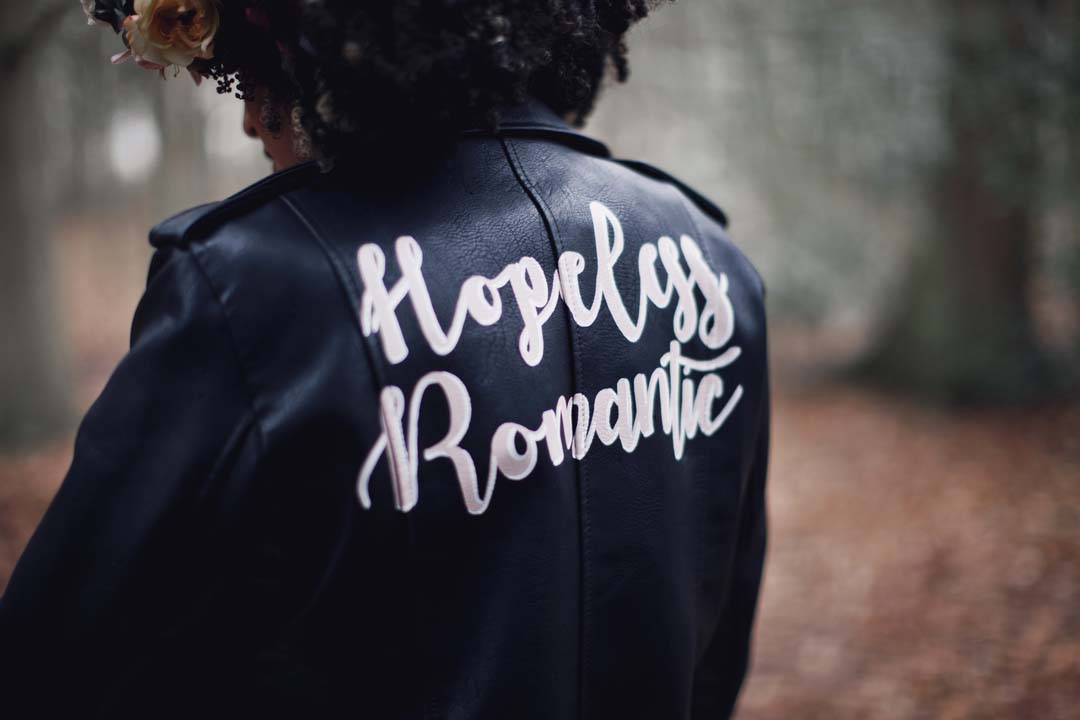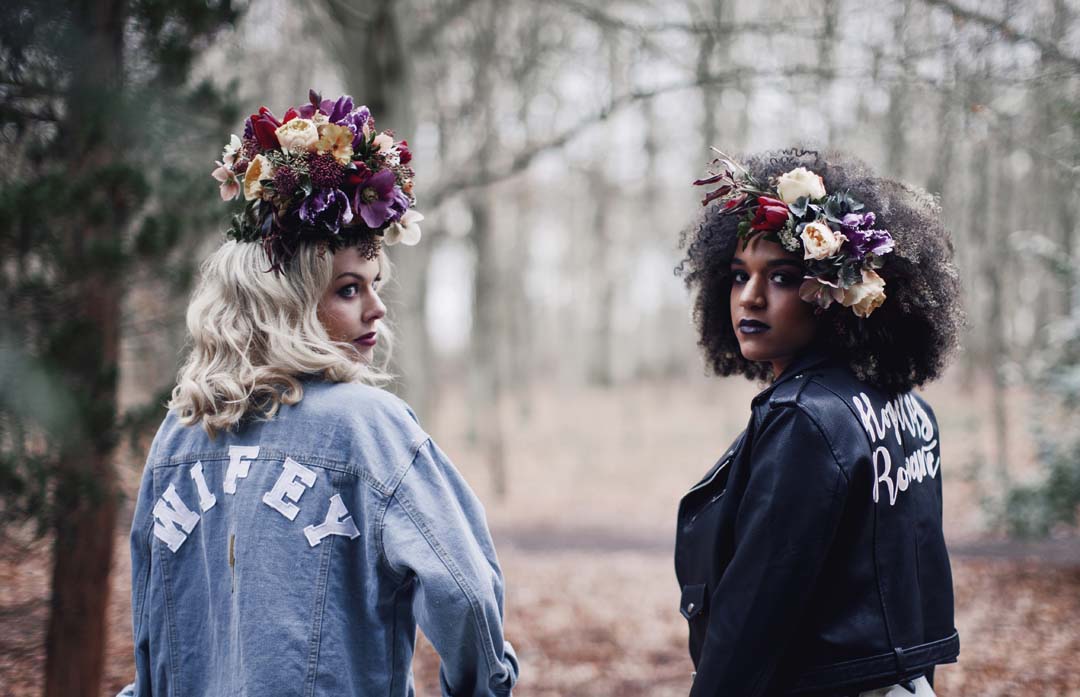 Images: Ella Violet Photography Jacket: Rock the Frock Styling by: Brown Birds Wedding
Denim and leather jackets have increased in popularity over the last few years, and now they come with bridal customisations! Flaunt your inner cool, with one of these painted leather jackets or appliqued denim beauties. The best thing is you'll be able to wear it again with fond memories of your big day!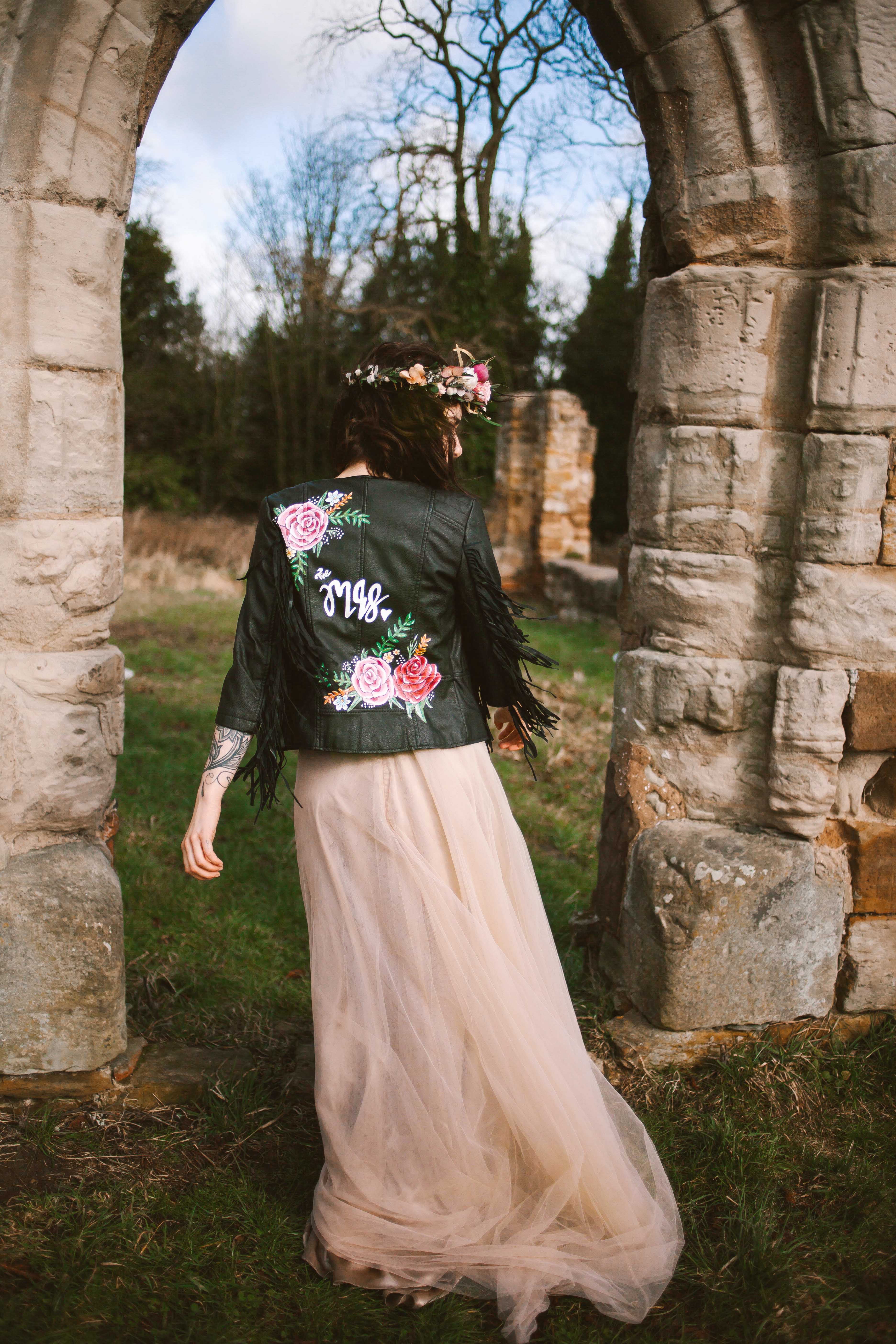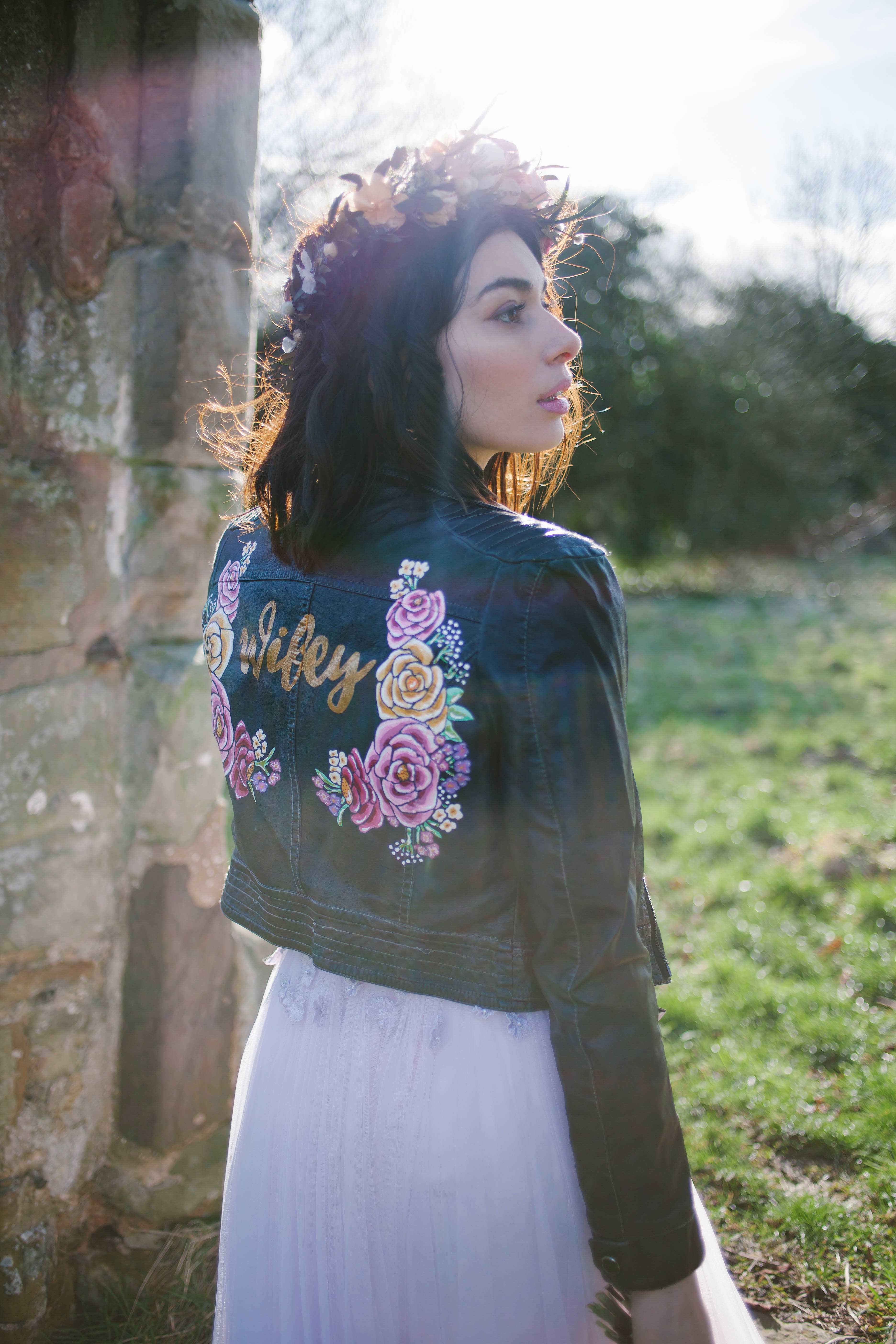 Image Nina Pang Photography Jacket: Sammy Leas Retro Emporium
Faux Fur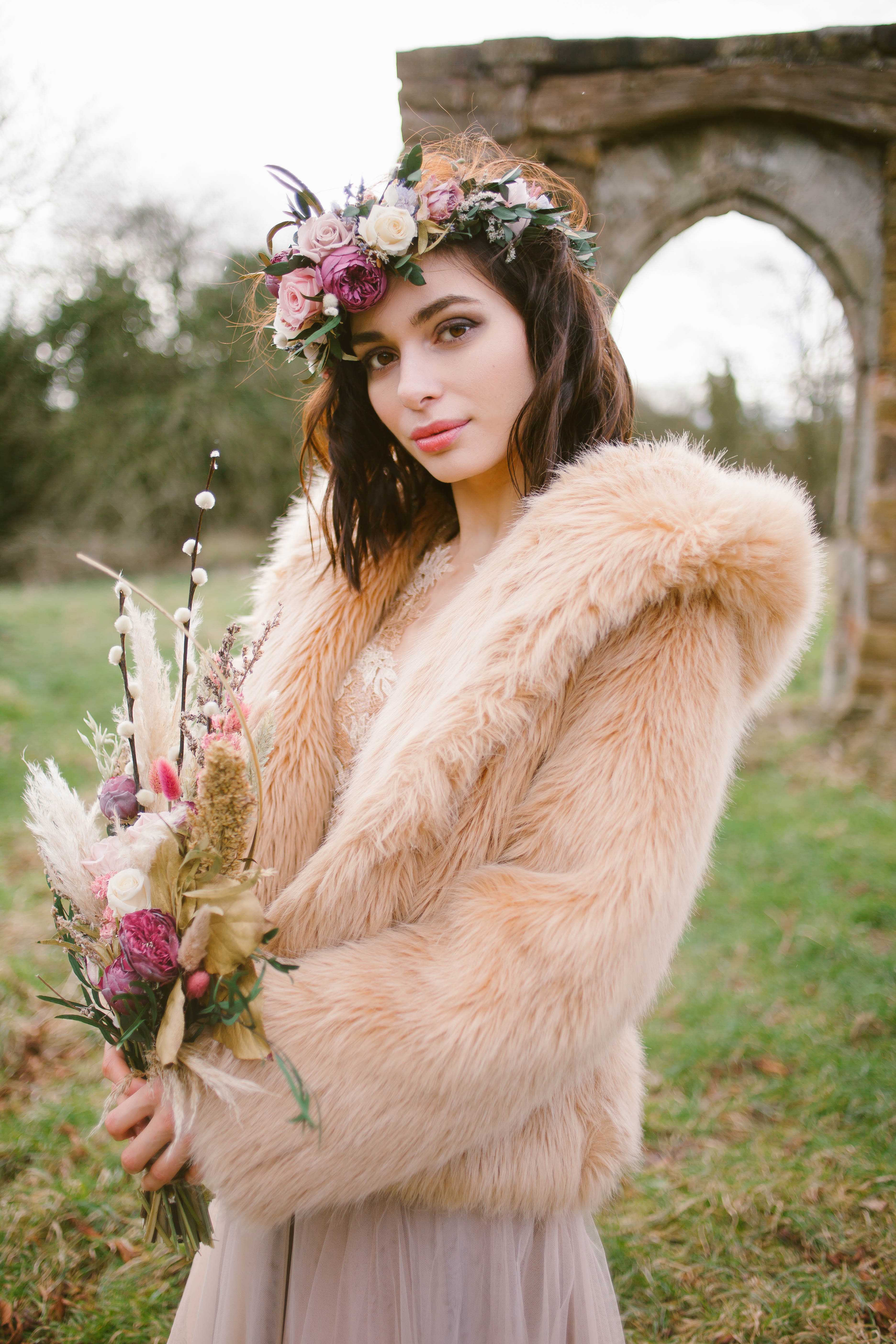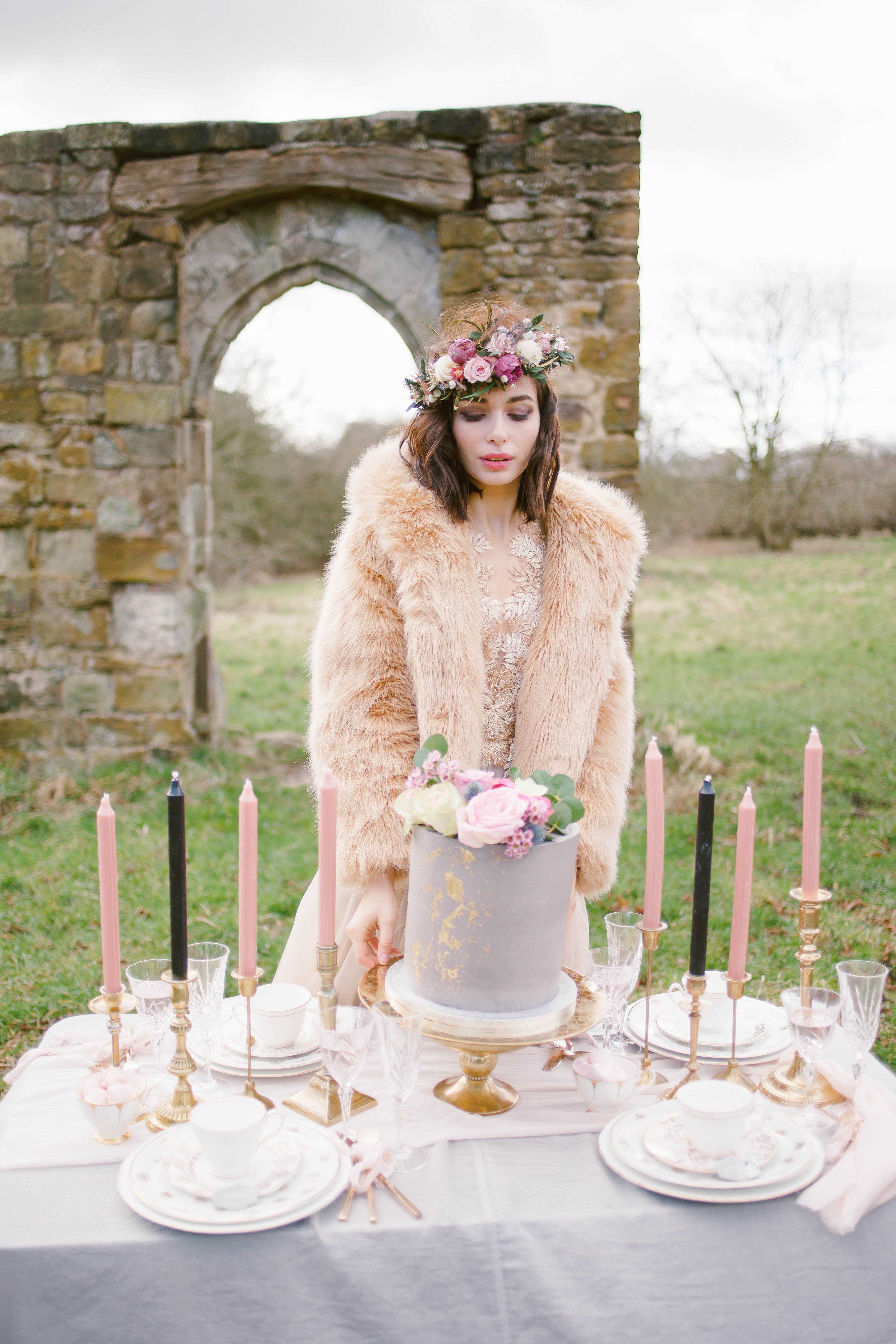 Image by: Nina Pang Photography Fur Coat: Sammy Leas Retro Emporium
Faux fur, jackets, shawls and stoles, they add opulence and elegance to any gown and have been a go to cover up for many brides. Neutral tones, coloured furs or printed, the choice is yours and there are plenty of options. One thing is for sure, this option will definitely keep you toasty for those winter weddings or chilly summer evenings!
Textured Capes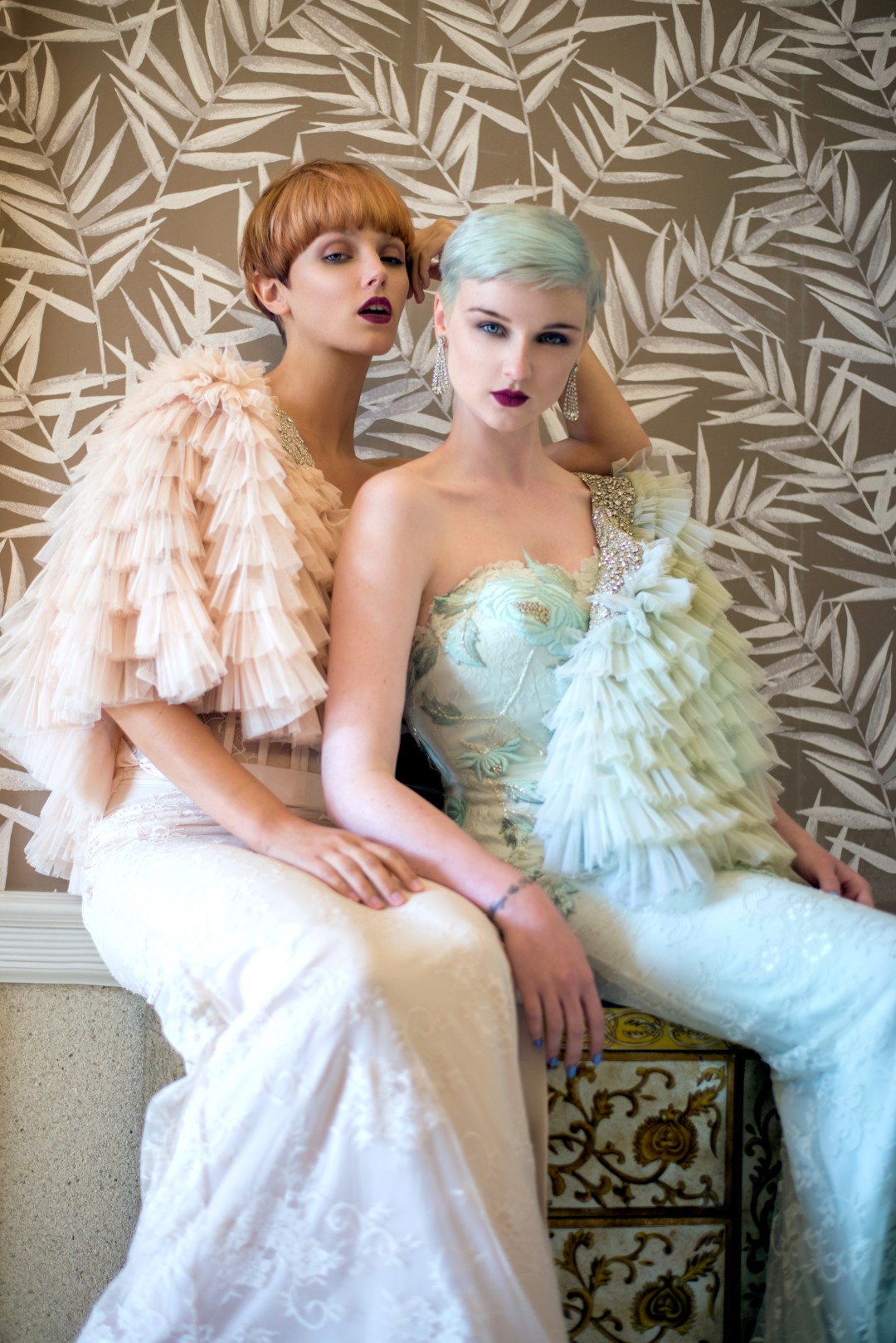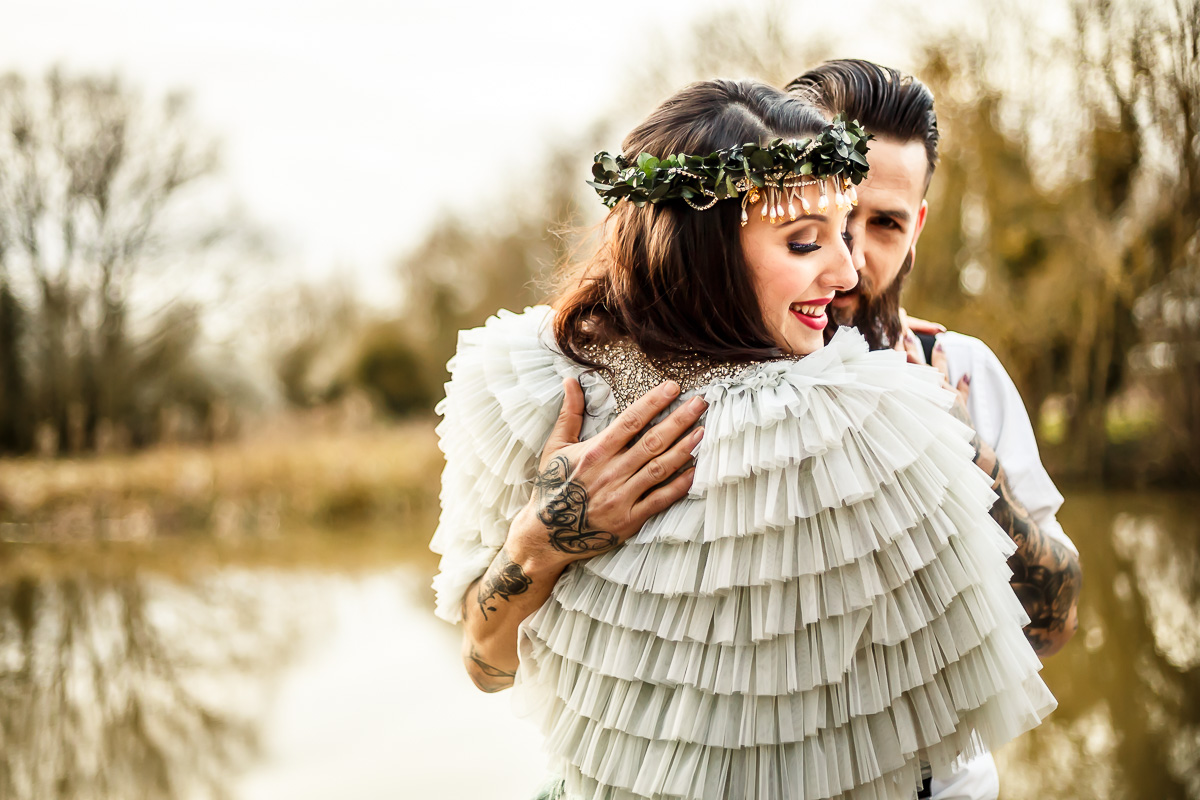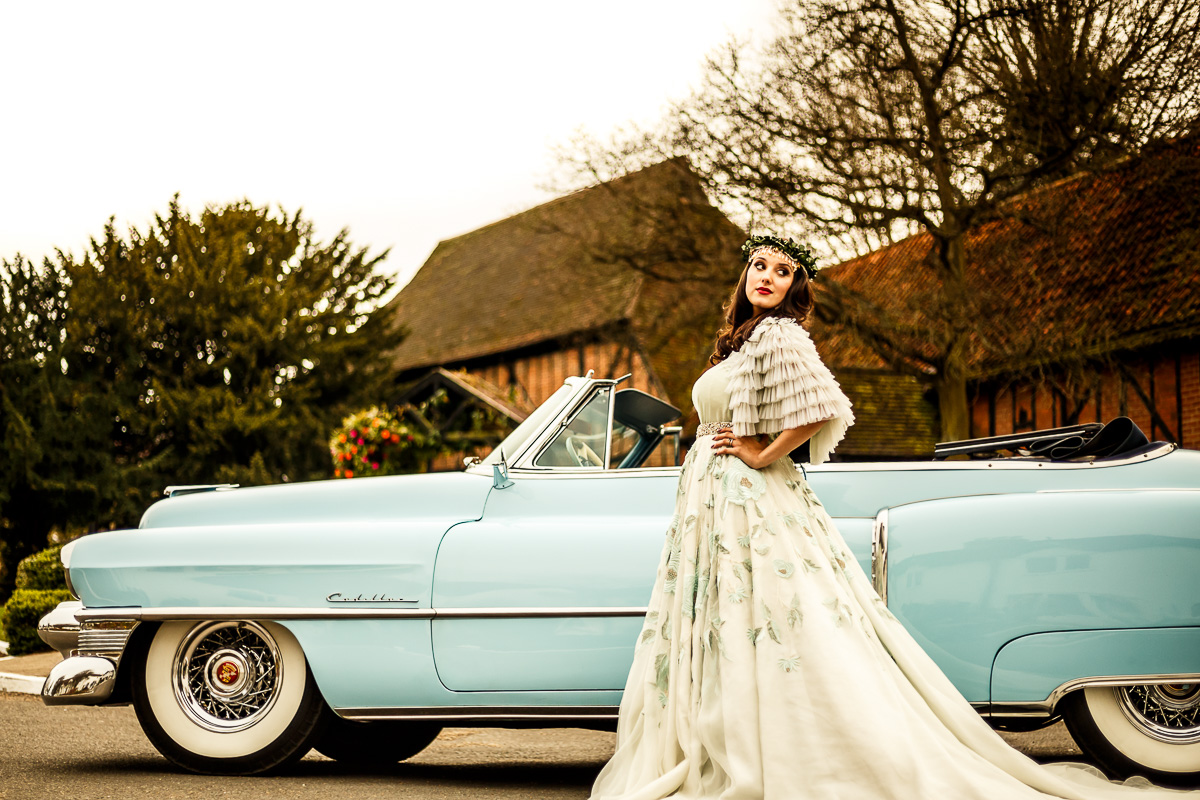 Images by: Lina and Tom, Cape: Bowen Dryden
Capes are a huge trend for 2018, increasing in popularity by the day; they add drama to simple dresses, and give extra personality to your overall look. Think full on Ra-Ras, fringing details and embellished collars. You'll see much more of these in varying styles over the coming years.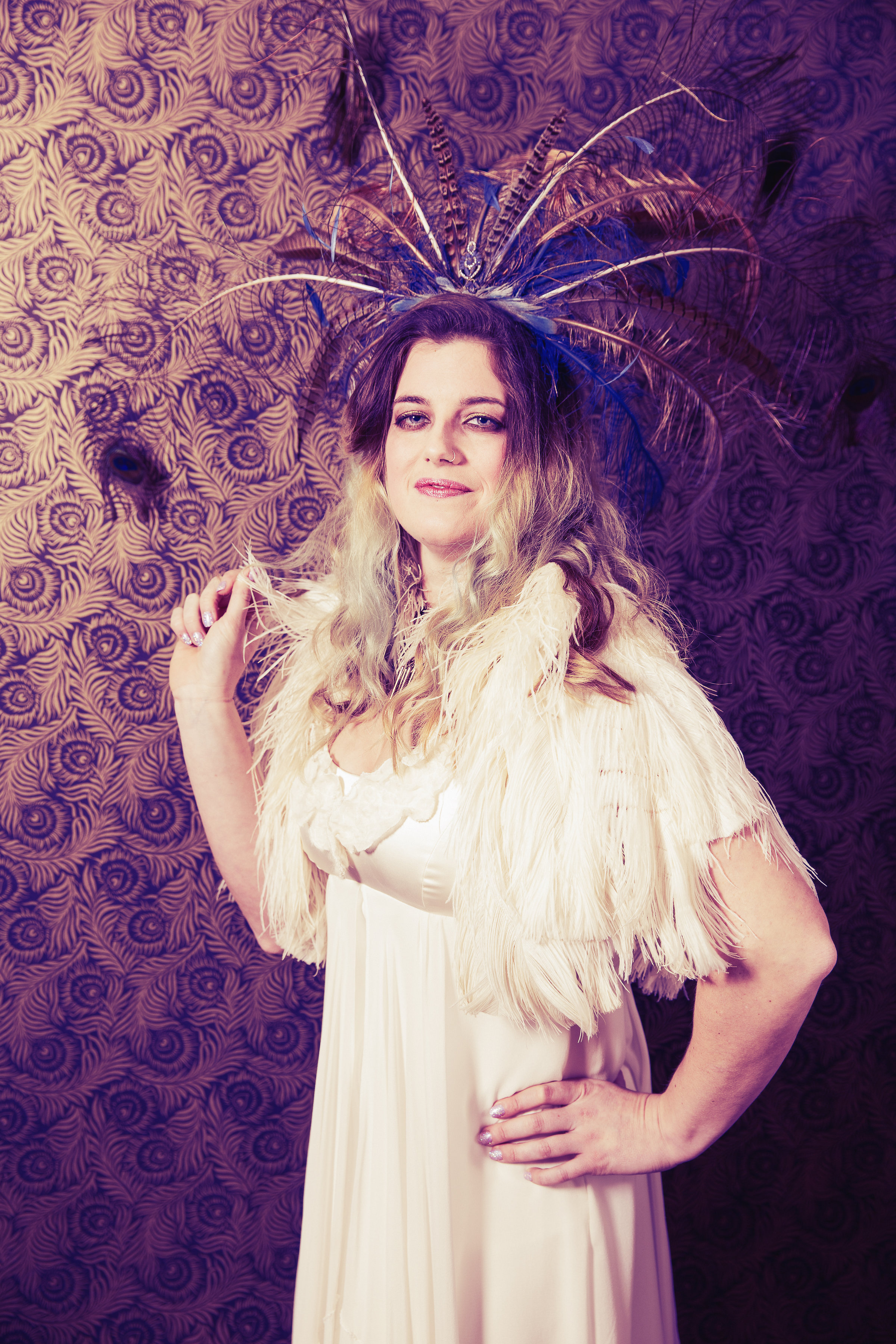 Image by: Viktoria Kuti Photography Cape: Heartfelt Vintage
Blanket Wraps and Knitwear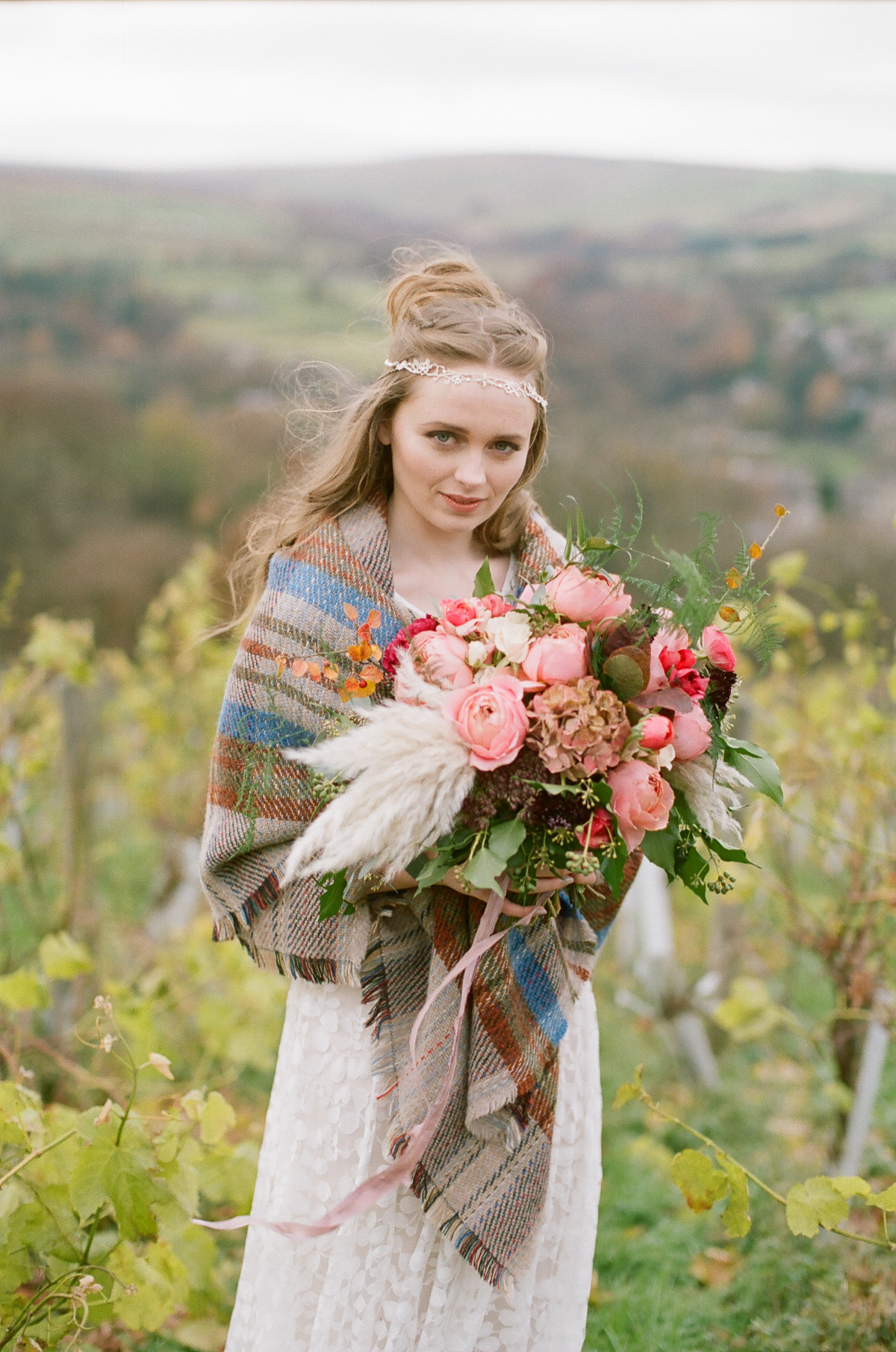 Images by Katy Lundsford
Blanket Wraps and knitwear are the ultimate boho chic, they are a perfect addition to any festival or barn wedding you can add drama to your look by going colourful or team it up with your dress with an ivory number. Your guests will definitely appreciate a good blanket wrap them too!

Velvet Johnstone @ Rock the Frock
Looking for more alternative wedding style ideas check out our beautiful shoe blog Wedding Wishlist: 5 Fabulous Wedding Shoes (with a difference)