Romance definitely is not dead judging by this beautifully executed shoot set in the picturesque Victorian ranges of Australia. It follows the bride and groom on a private love story from beginning to end.
Here we chat to Aleczander from Adorn Invitations about what inspired the shoot, what lovely suppliers were involved and how they created the end product!
"After speaking to newly married couples, the team at Bwedding Invitations learned many of them regretted being bogged down by all of the wedding planning. In doing so, they forgot to bask in the beautiful celebrations. This discovery inspired our latest styled shoot, aptly called Romance Isn't Dead a reminder for couples to keep the romance alive and strong through the little gestures."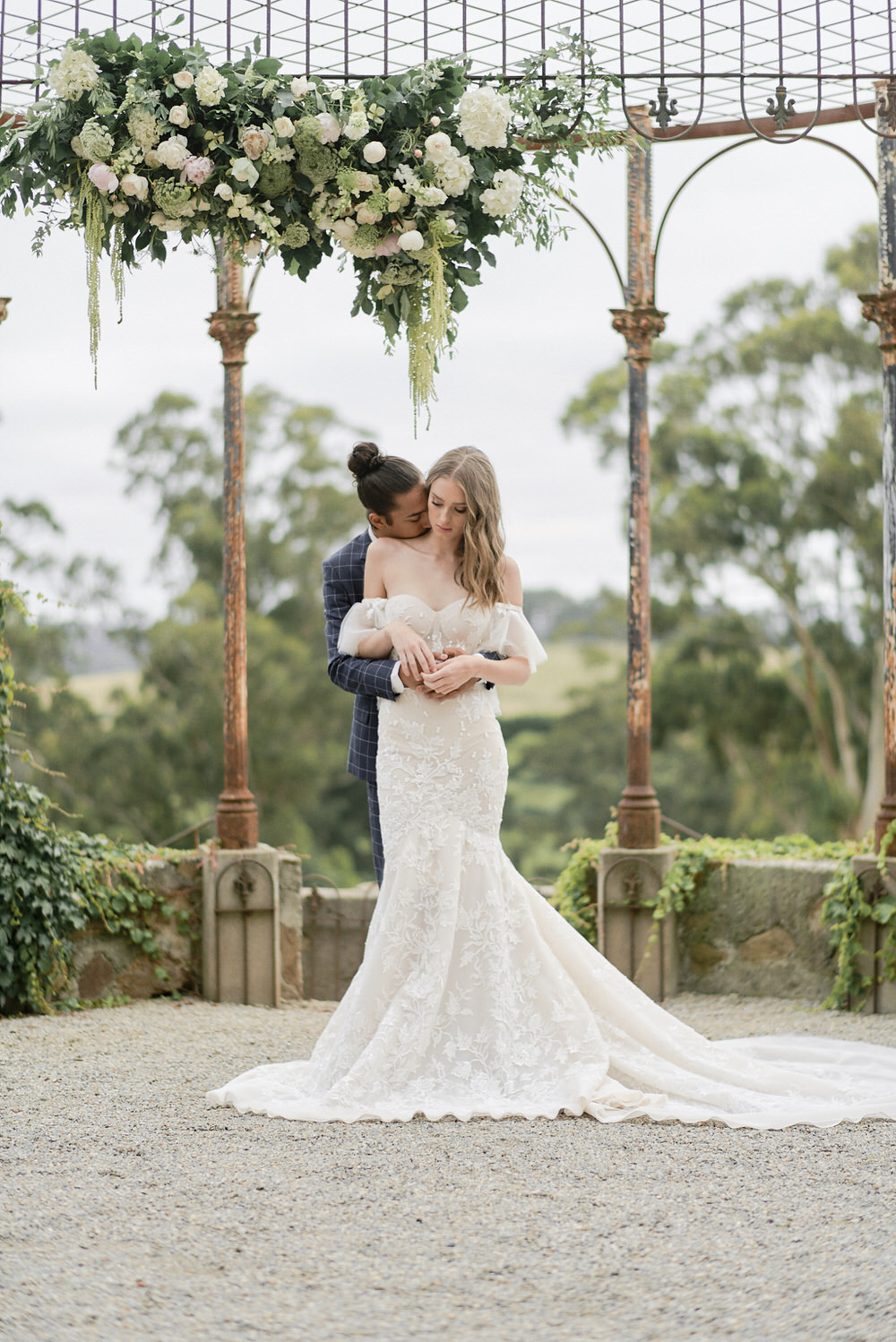 Desa, one half of Sephory Photography, said the main inspiration came from their love as husband and wife.
"We love to capture expressions of love and romance as much as we can. Because
of that, we wanted to create something that reflects the importance of the small gestures and
details that make us feel safe and loved amongst today's craziness,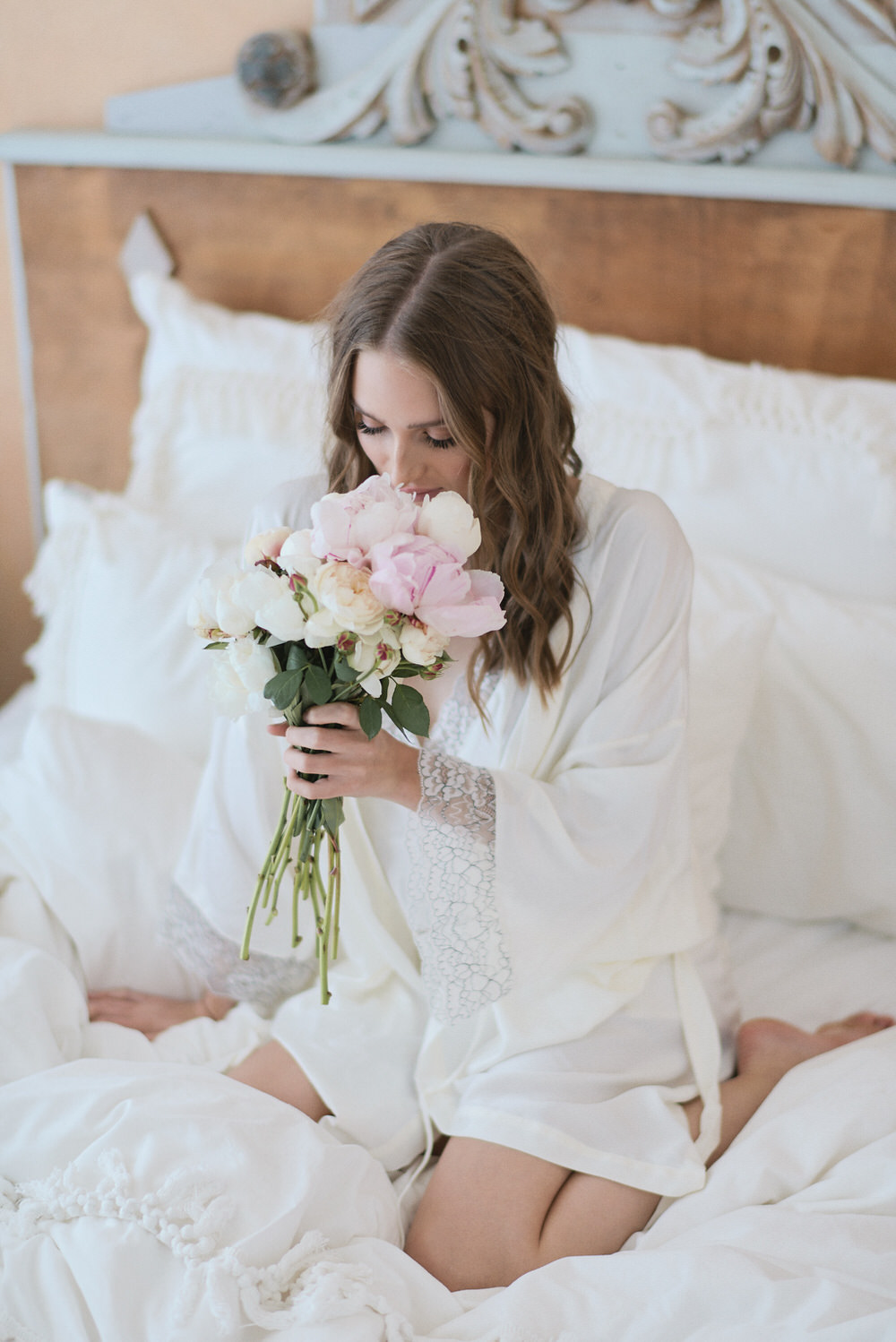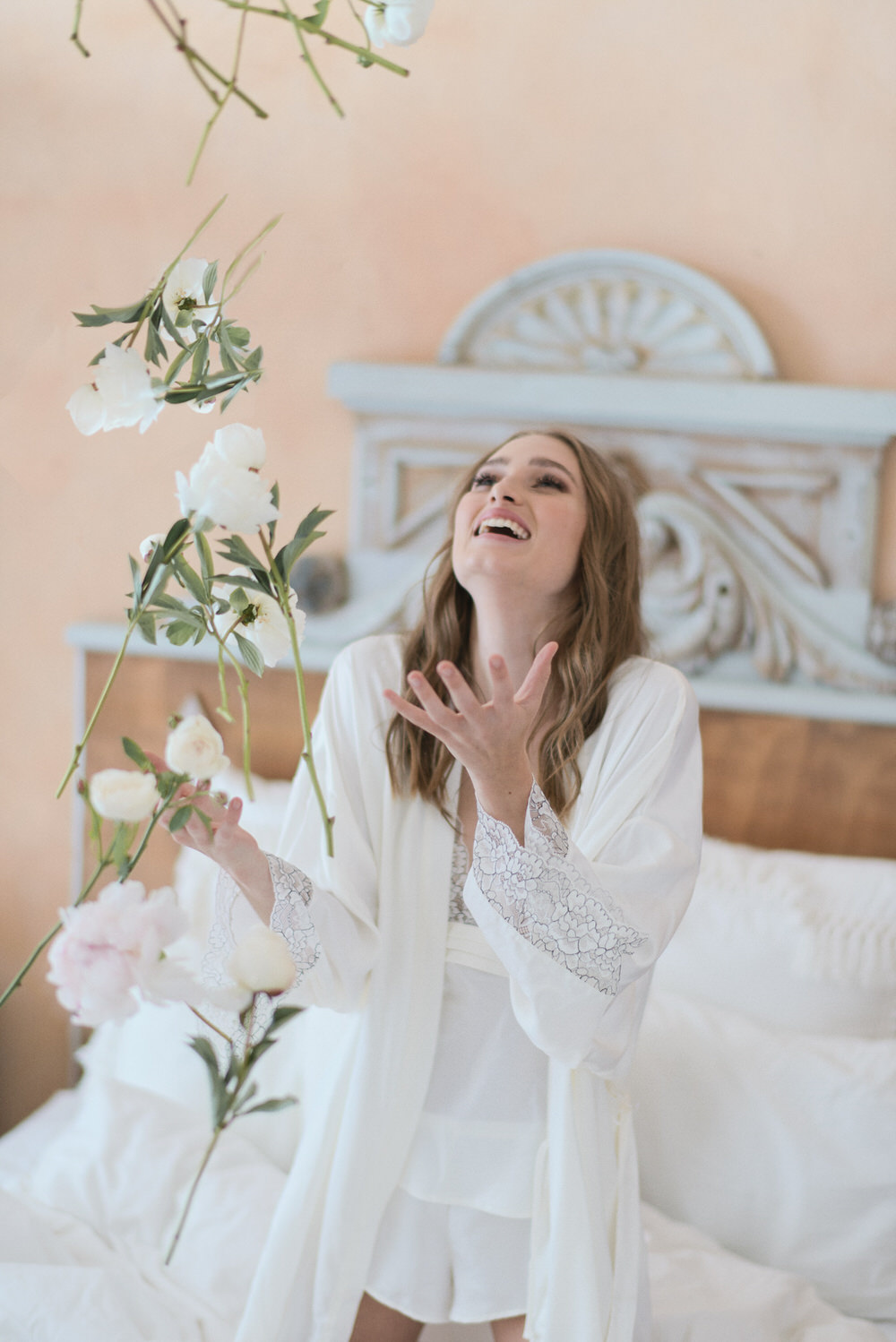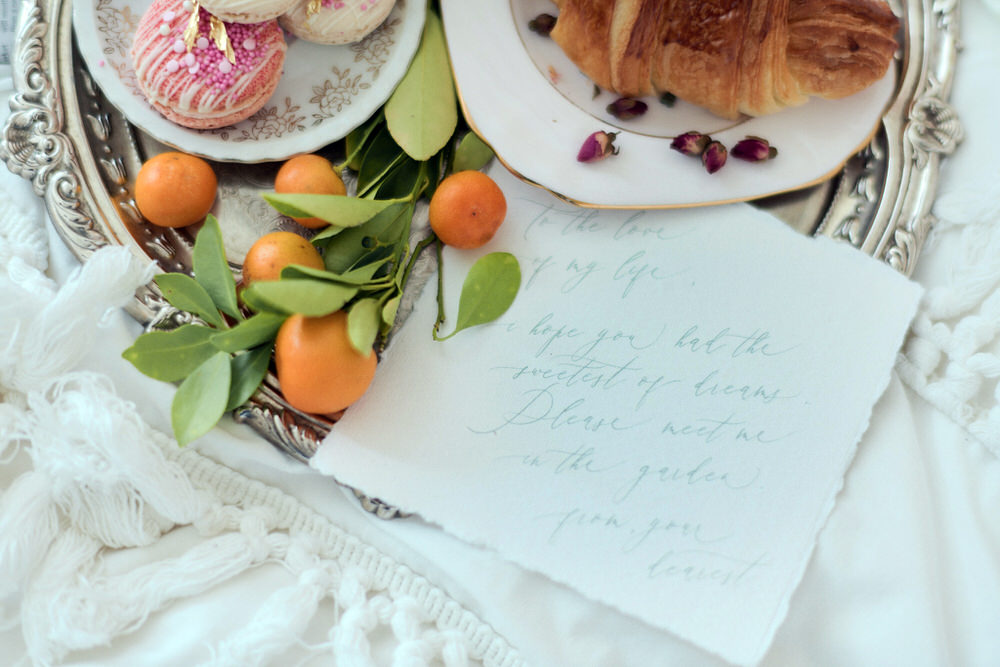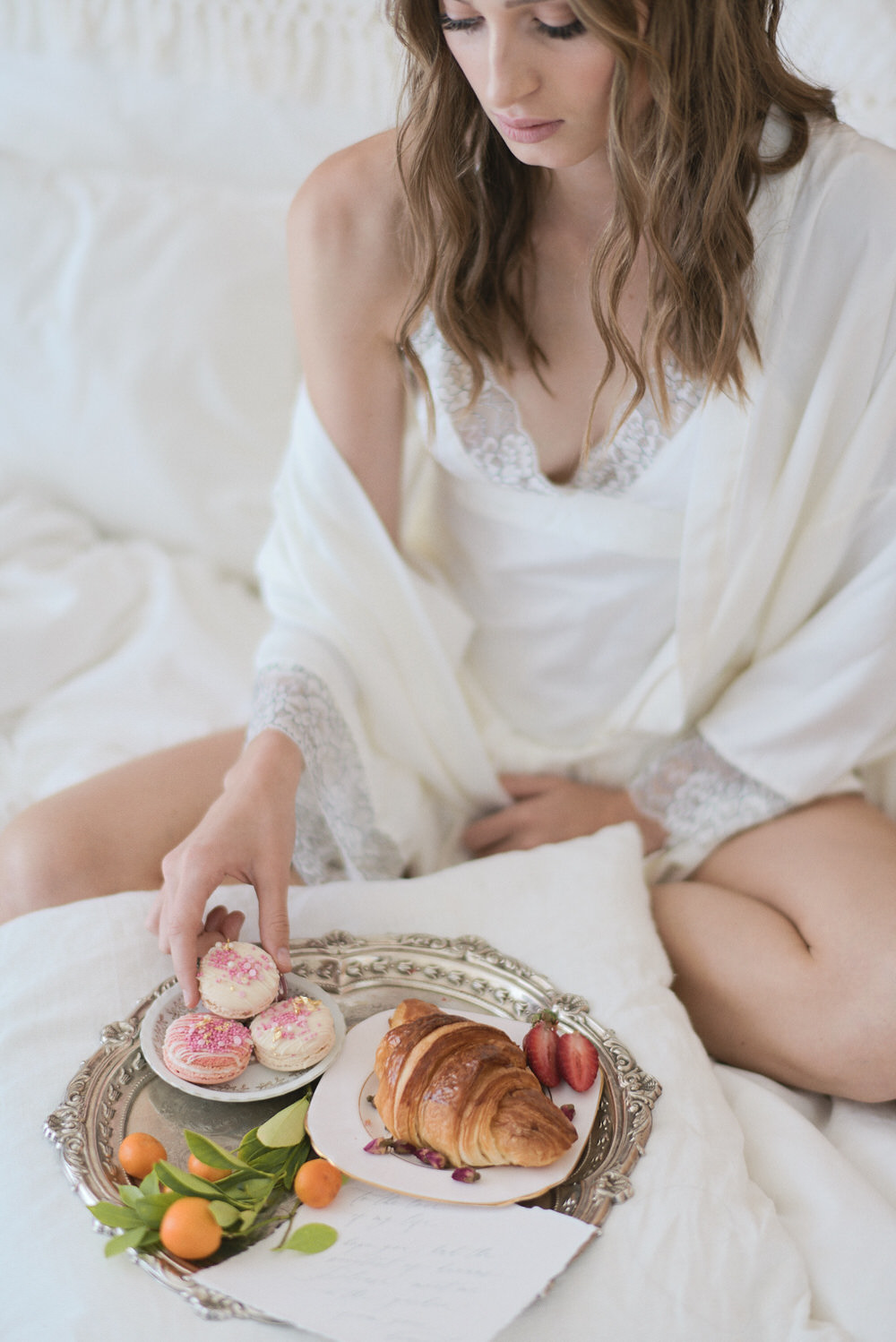 "We shot the stunning location of Mont Du Soleil in the heart of the Victorian Ranges in Australia, the property had a distinct European feel along with breath-taking views of the Yarra Valley. Facing north, the venue was welcomed by the sun every day, giving the entire space a warm vibe. Overall the location delivered a romantic, rustic and intimate feel, and it fit the vision of this styled shoot perfectly."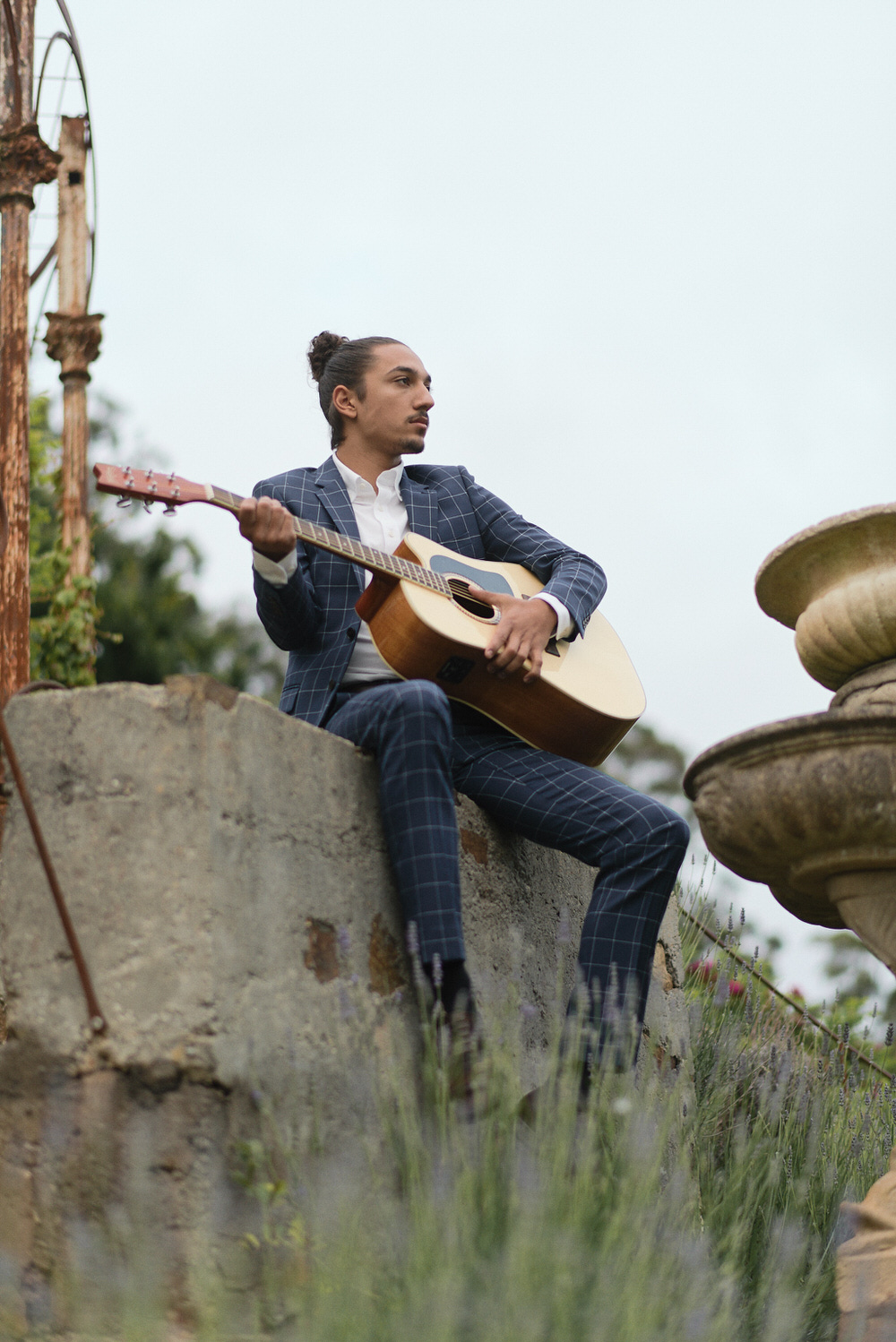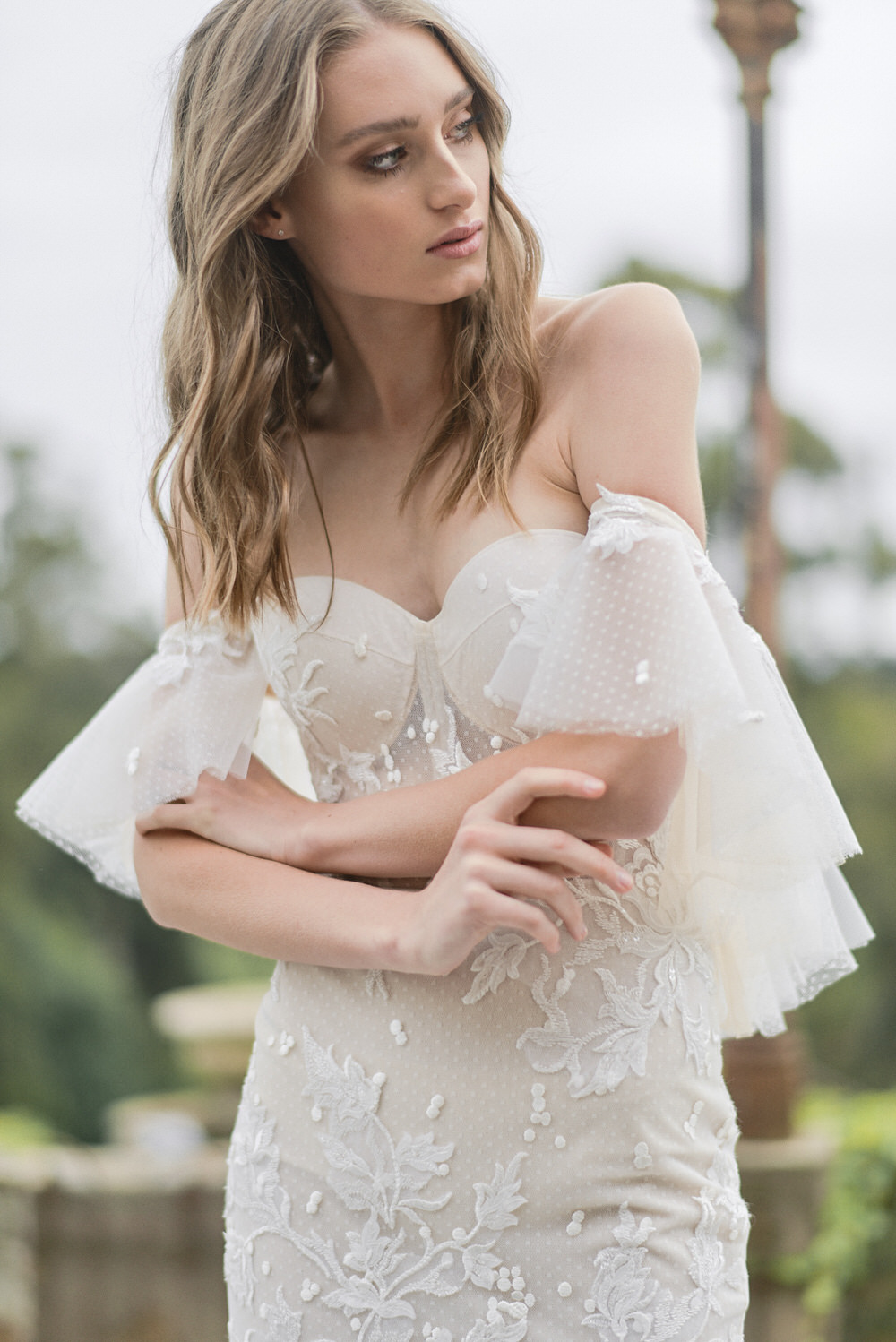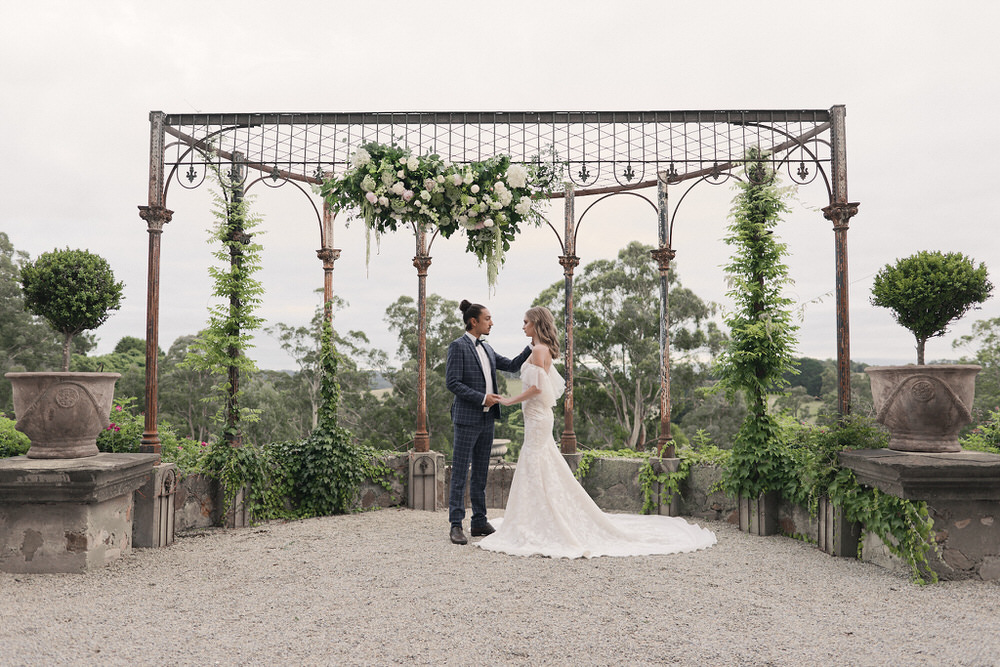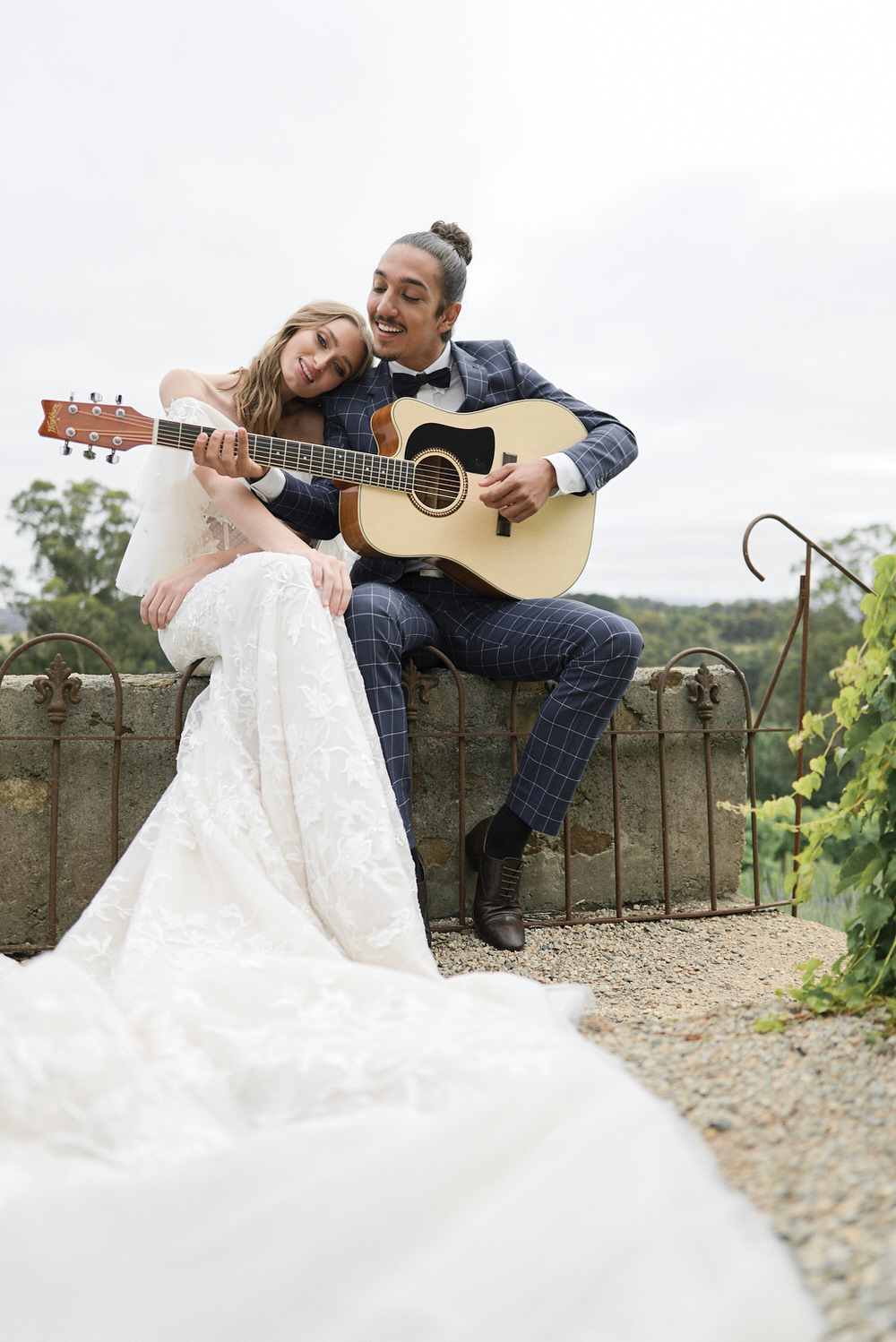 "The husband and wife duo from Sephory Photography drew inspiration from their own wedding. The styling was simple, straightforward, with a pop of colour like blush pinks, pure whites and pastel hues. These were the favourite colours of Desa, so we implemented that into the shoot."
Sephory Photography says "We wanted to create a story of a wedding day, prior to the actual ceremony itself. When the bride wakes up for her special day. she is welcomed with a delicate bouquet of handpicked flowers and a lovely handwritten note asking her to meet her fiancé outside soon. As she reflects on their blooming love for each other, she reads the morning newspaper while eating a small selection of her favourite treats. Upon meeting her fiancé in the courtyard, the groom serenades her before spending time together to revel in this special moment. They sit side by side, reflecting on their love for one another and the big wedding day that looms ahead. Before tackling the big day, they indulge in a selection of fine foods from macaroons, mini cakes, bread and fresh fruits."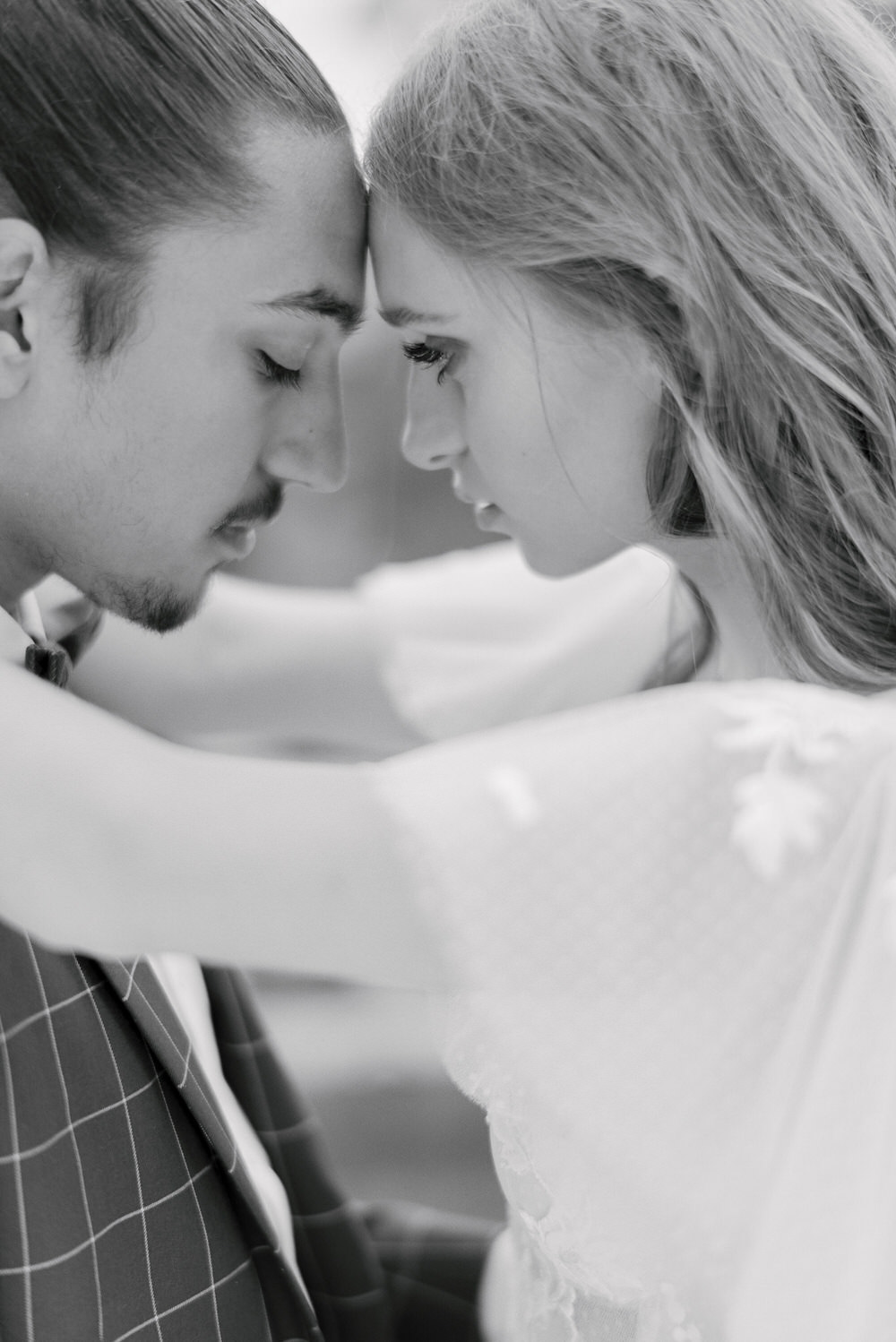 "Because the shoot had a relaxed feel throughout it, the dresses from Raffaele Cuica had to reflect that too. Rather than have something elaborate, we went with a traditionally styled wedding dress with minimal adornments, but a focus on intricate patterns for subtle detailing. We wanted to focus on effortlessness, rather than going out for something that's big and loud."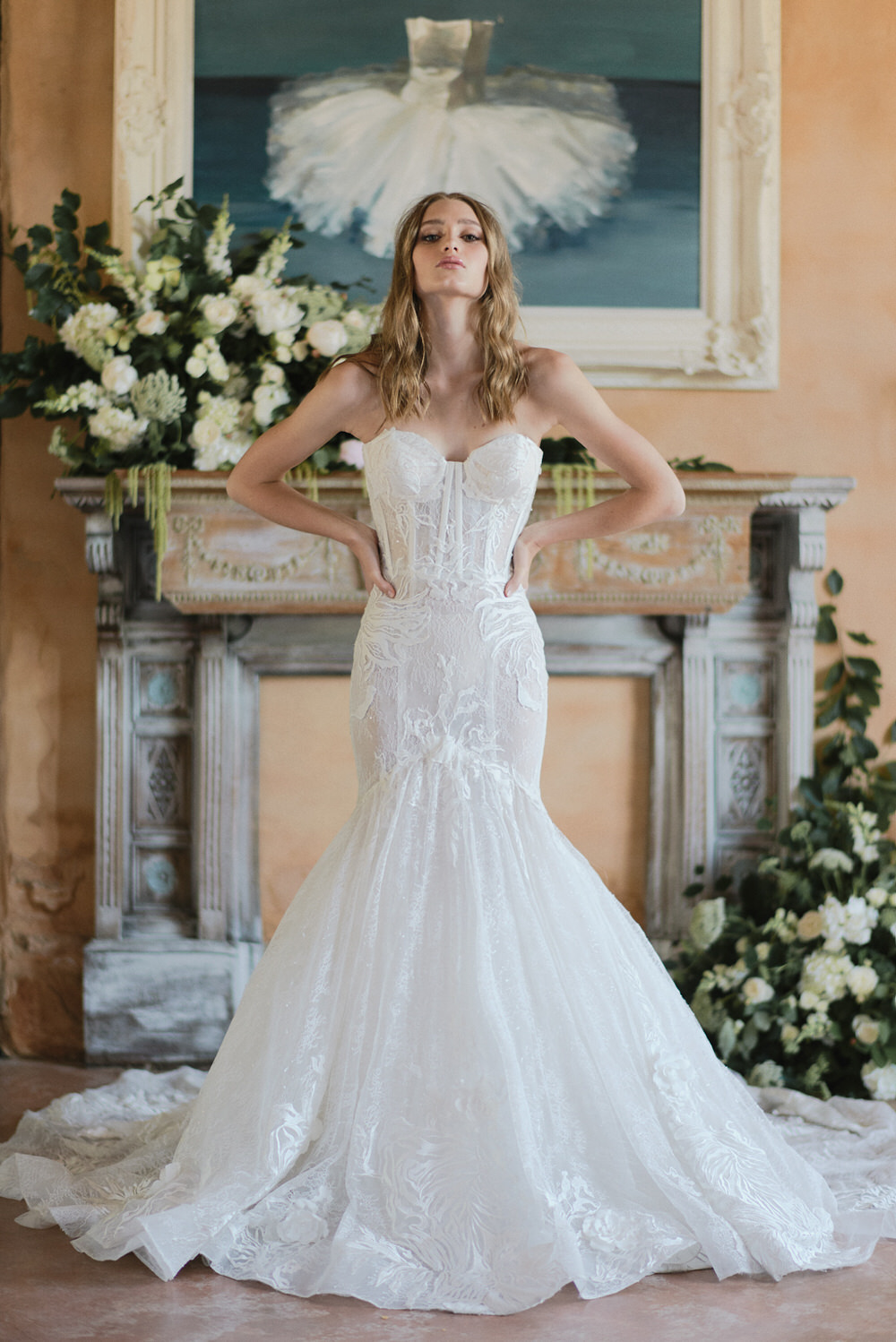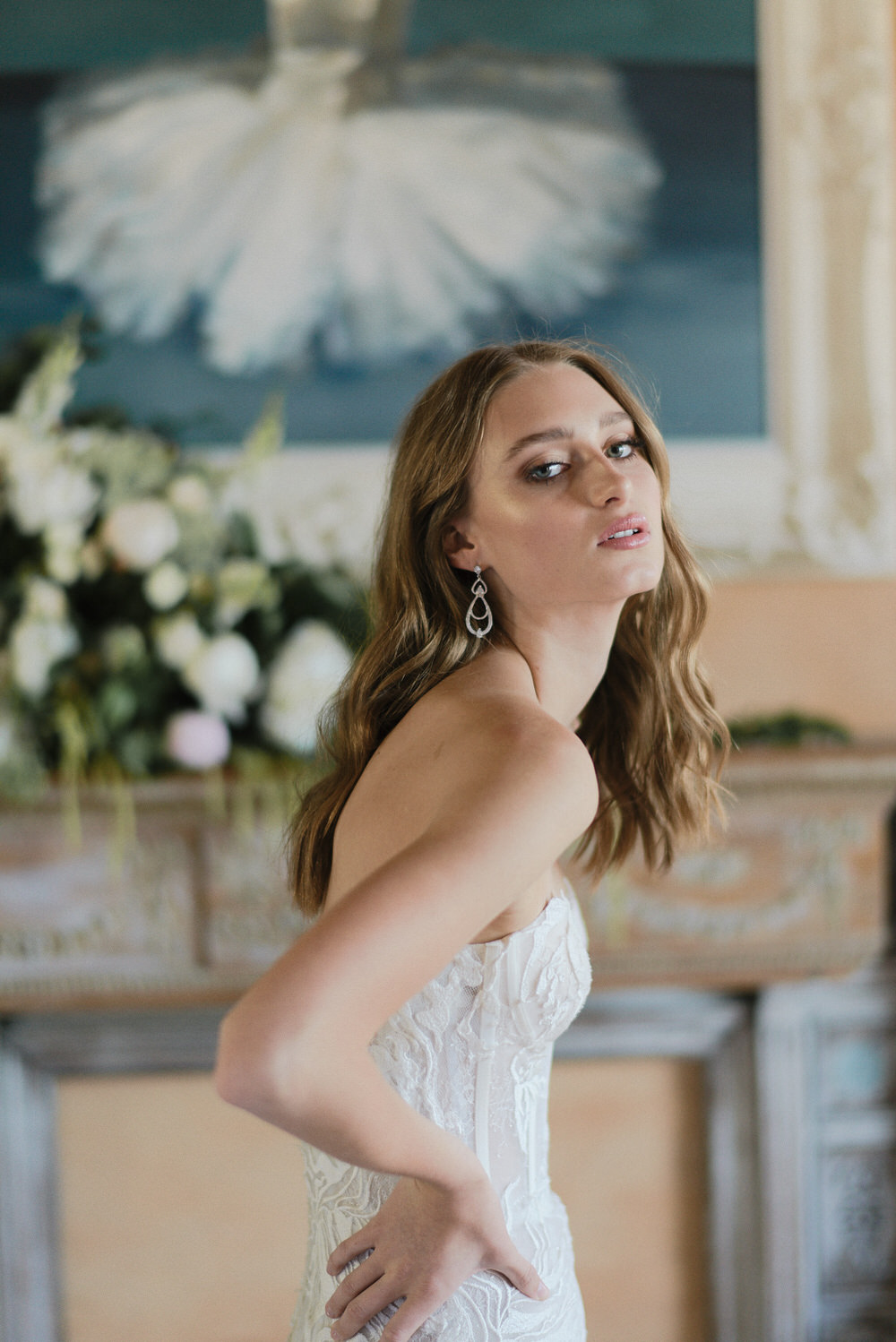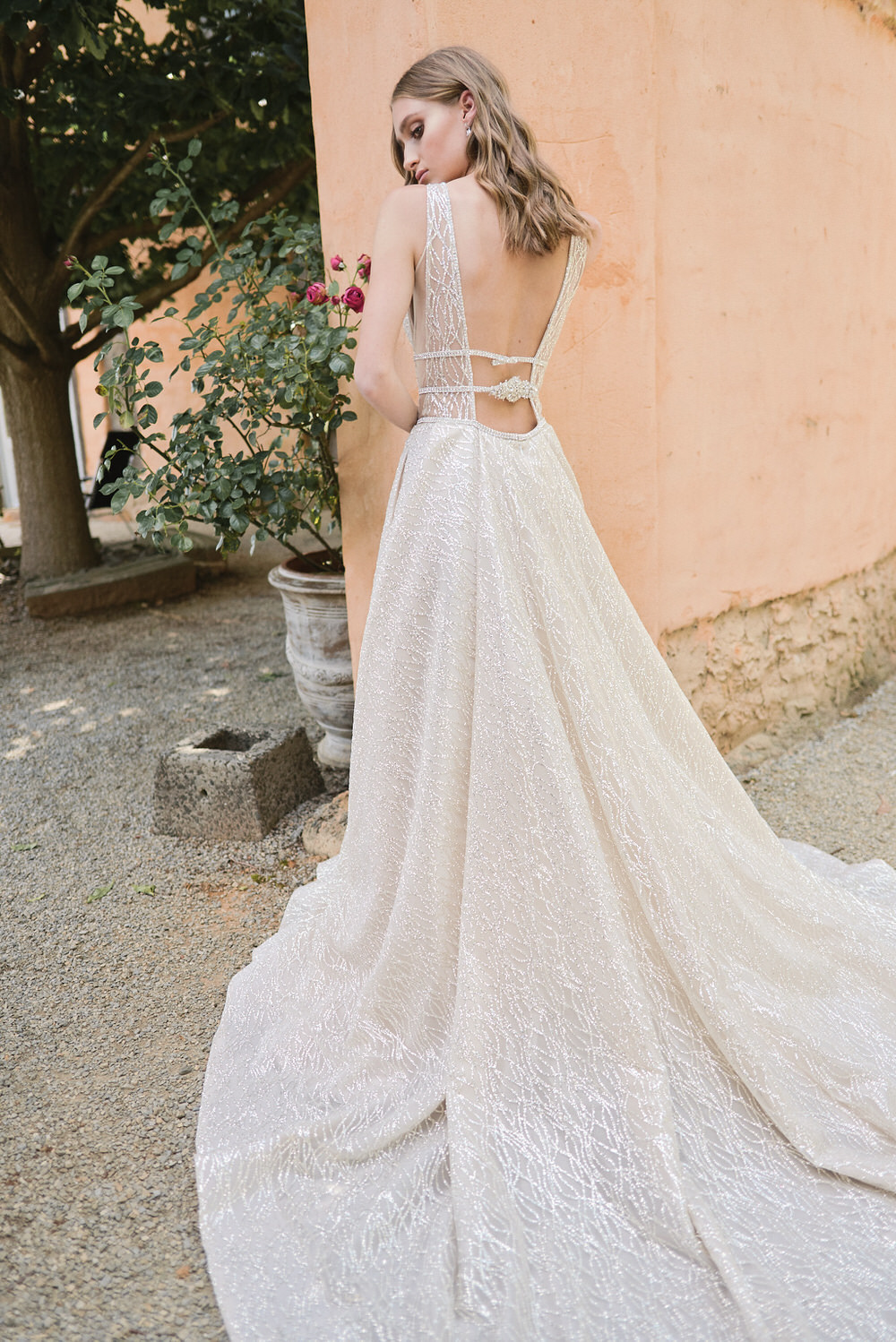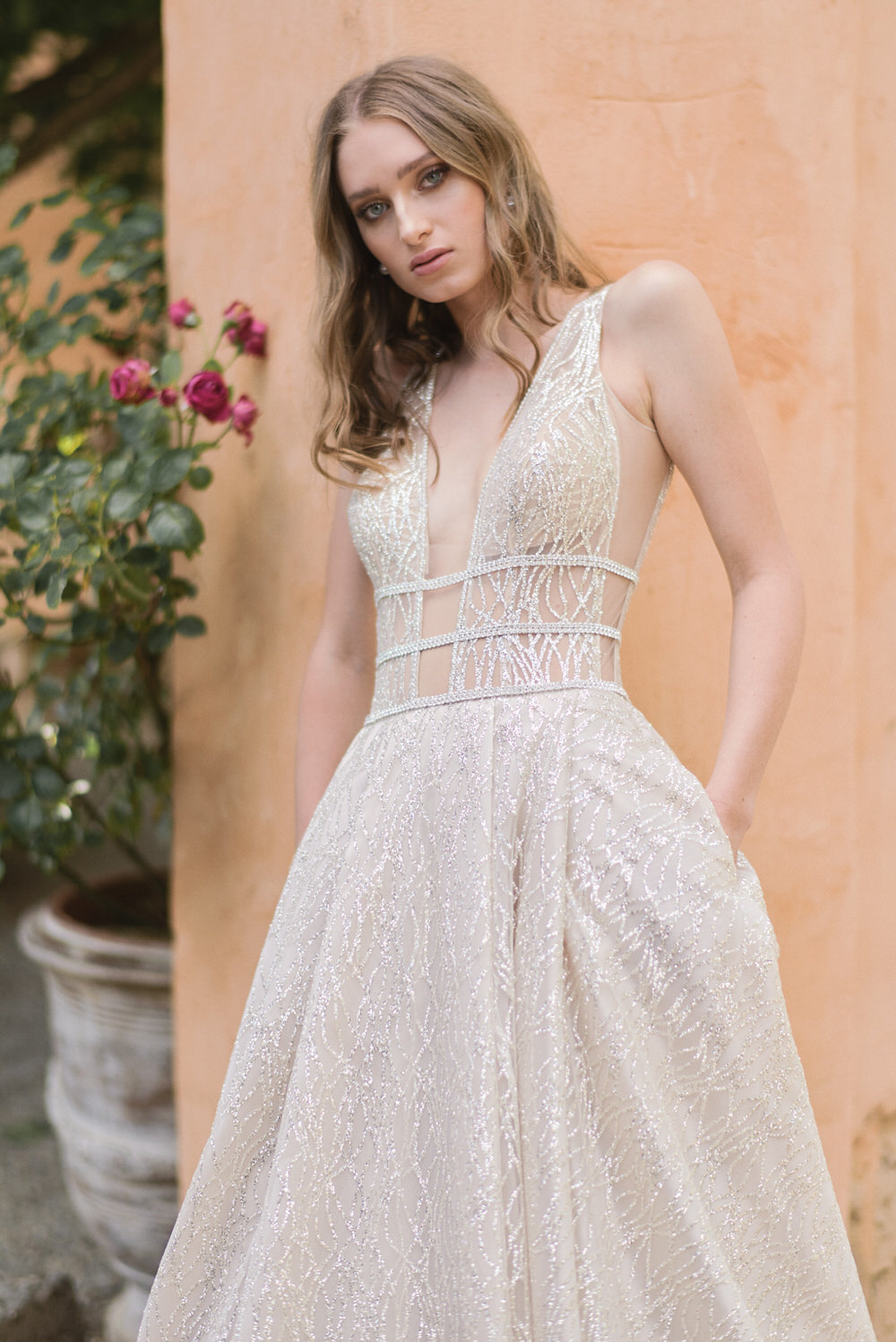 "The flowers were simple and straightforward, that matched the aesthetic of the wedding dress. I used a variety of white flowers that really blossomed into the photoshoot due to the greenery that surrounded it"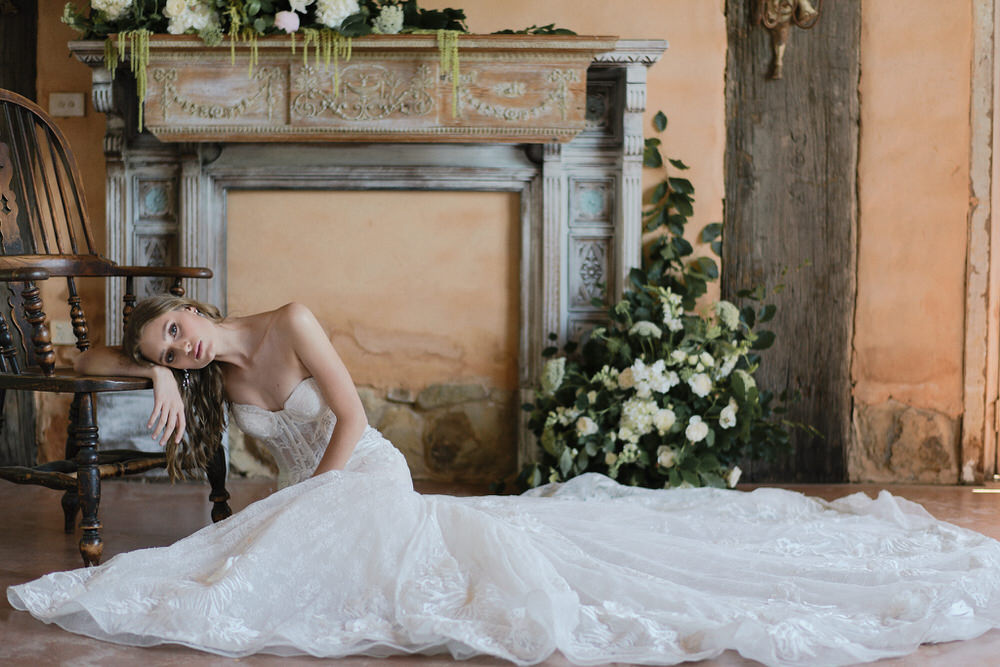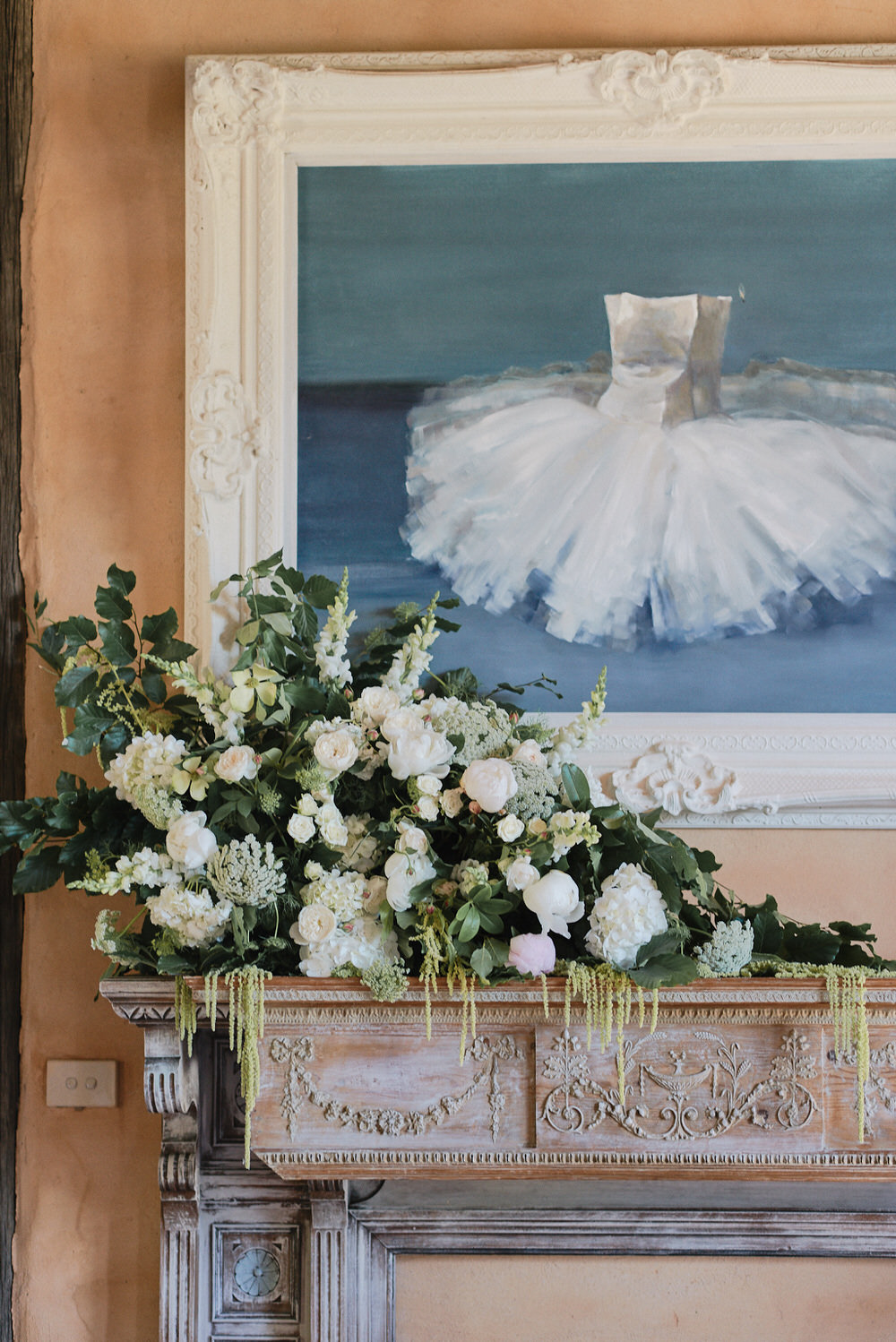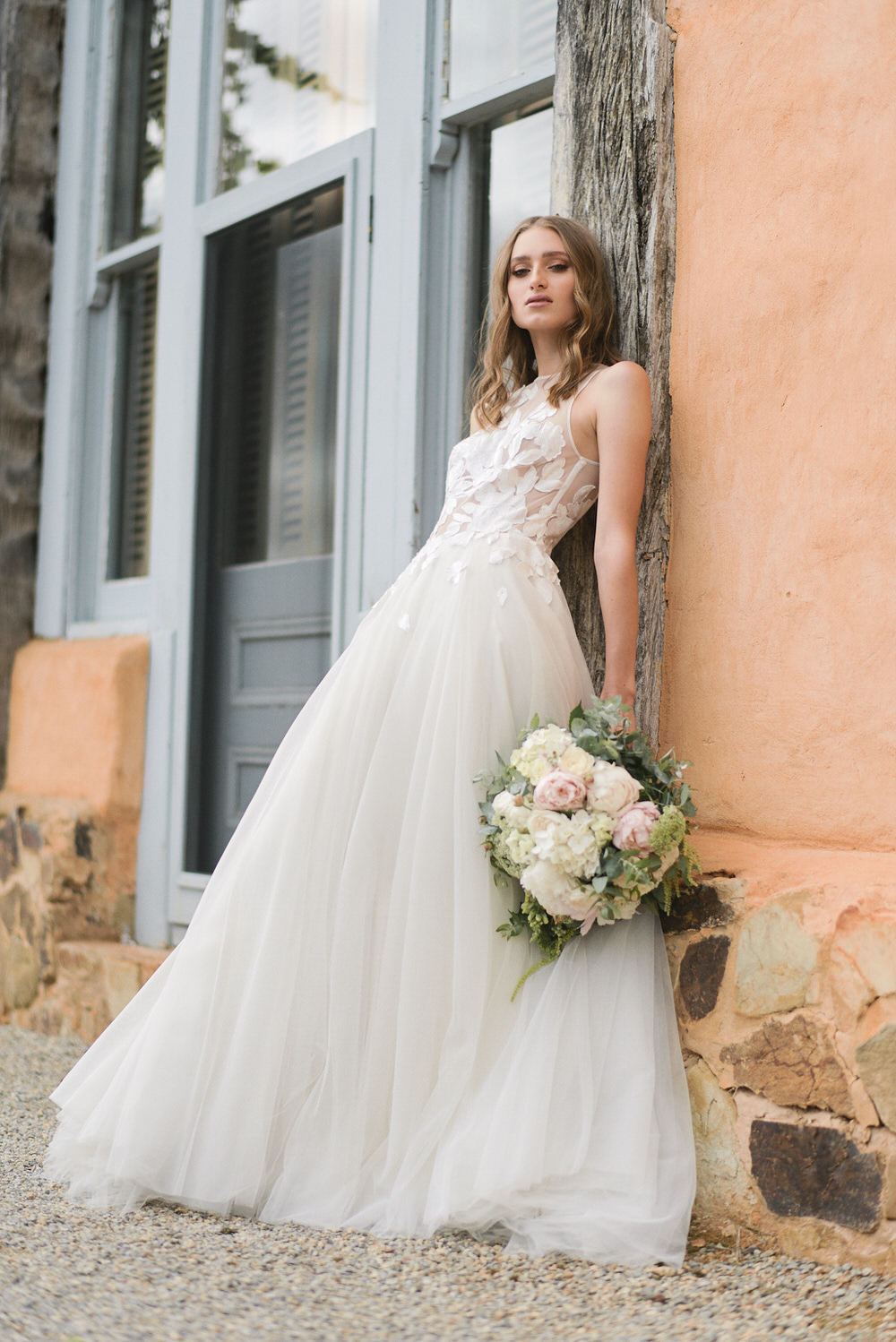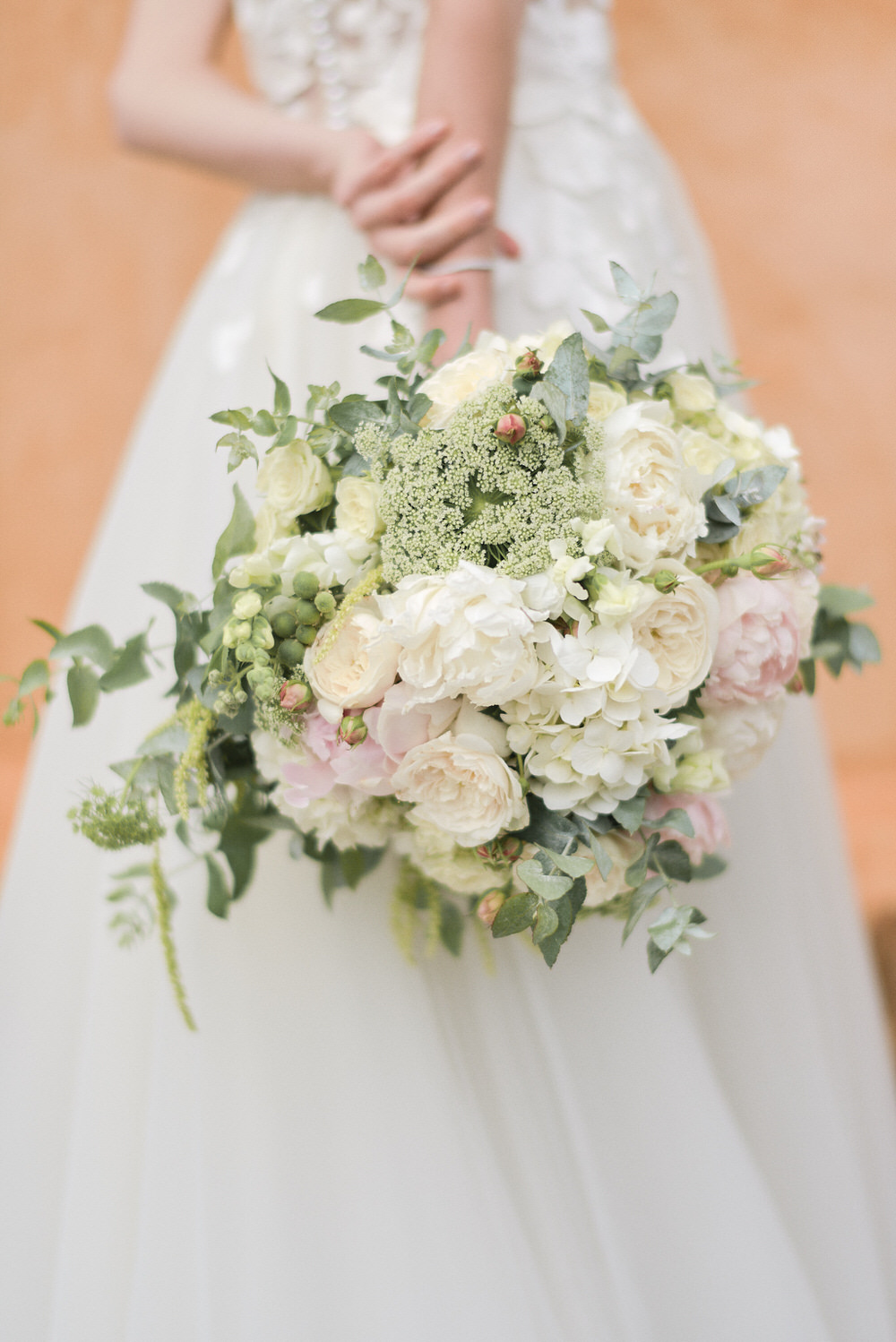 "Mary Eats Cake provided mini treats that served like a little luncheon for the bride
and groom."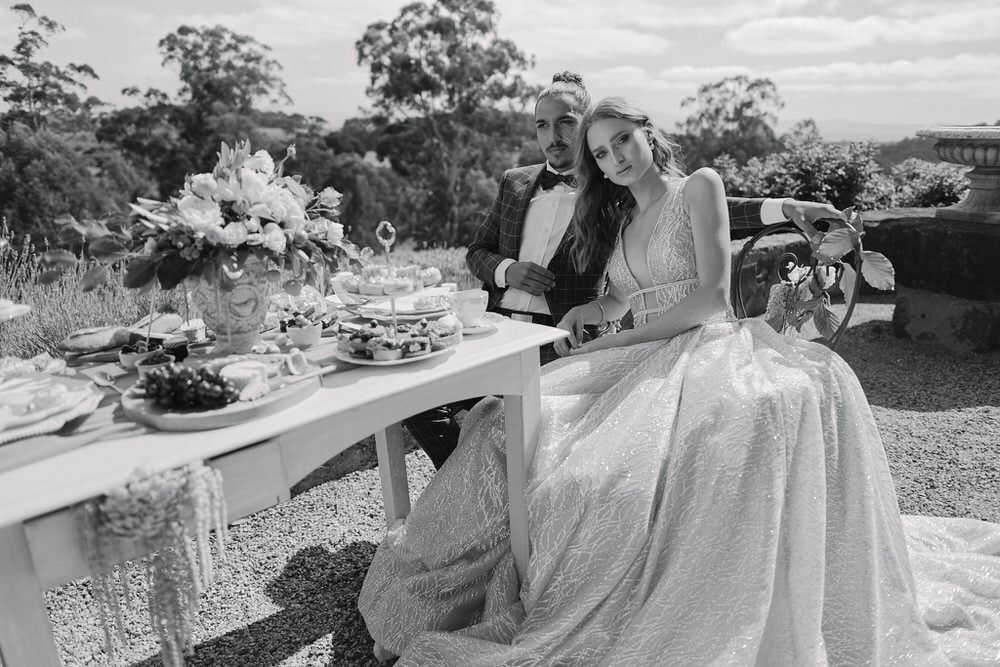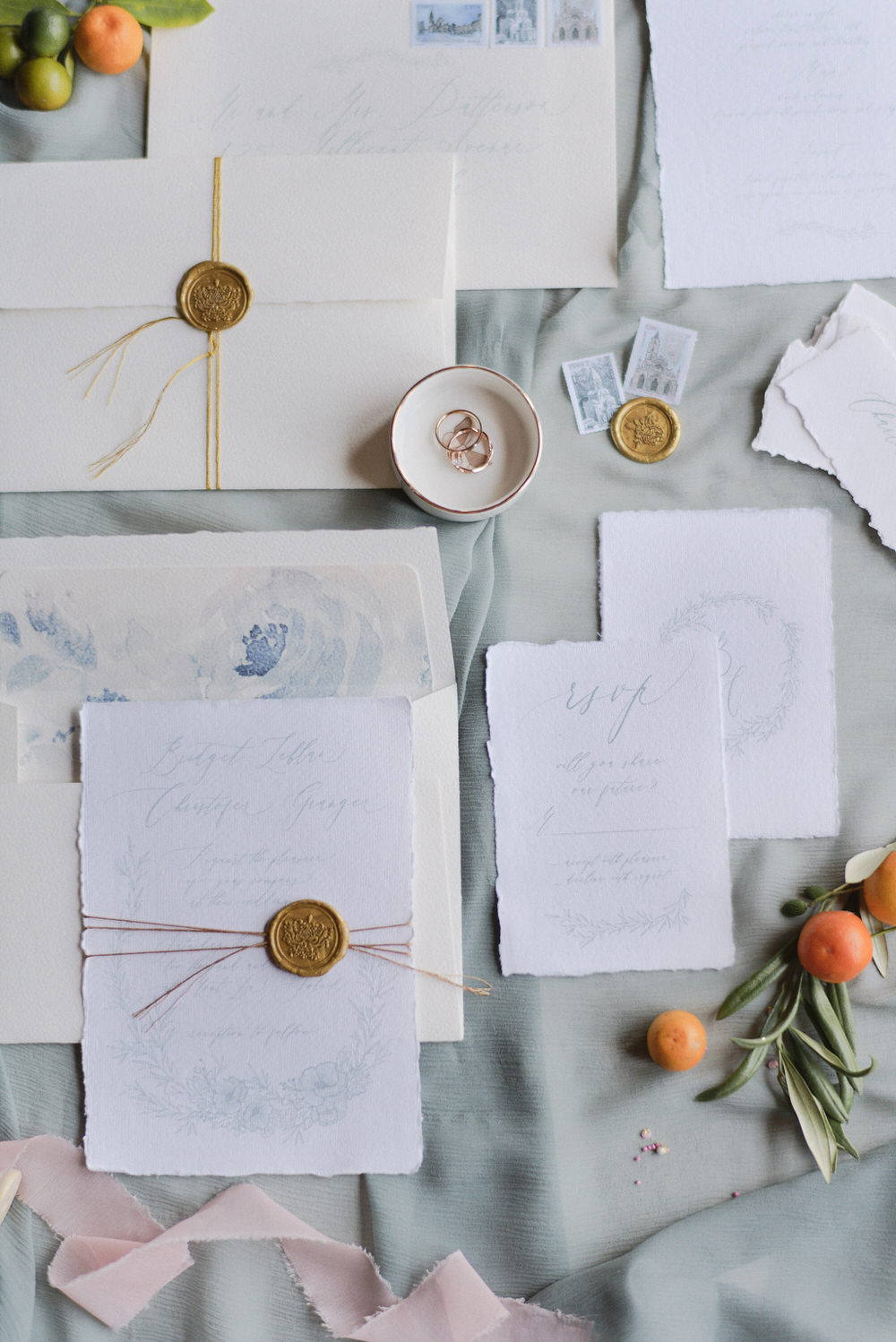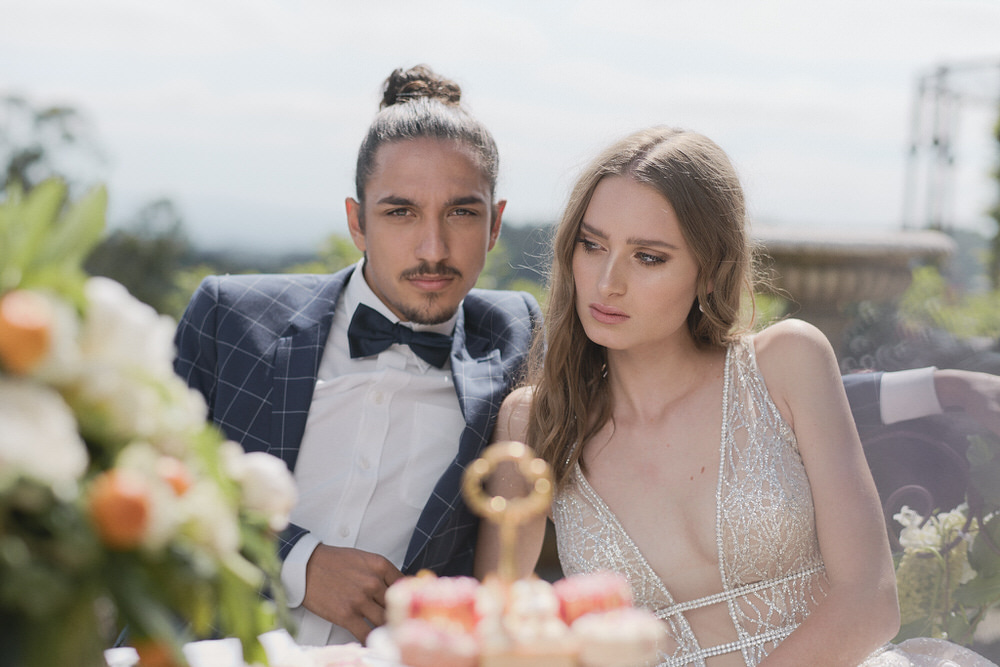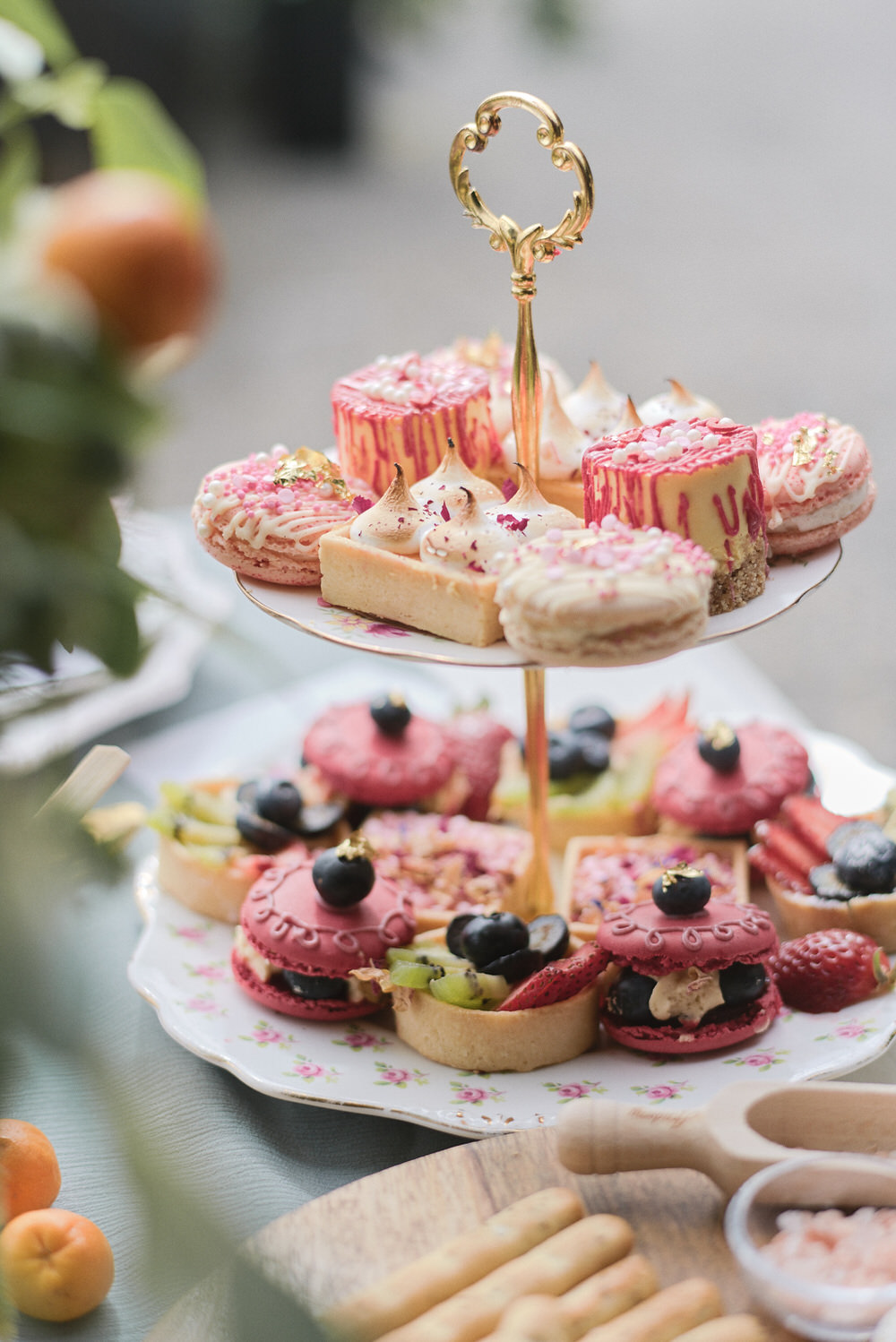 "Natural and simple was the way to go. Like the flowers and wedding dress, the hair and makeup exudes effortlessness that any bride can achieve. It was a simple hairdo in every
sense of the word hair kept naturally down, with waves for a little bit of style that didn't overpower the whole shoot."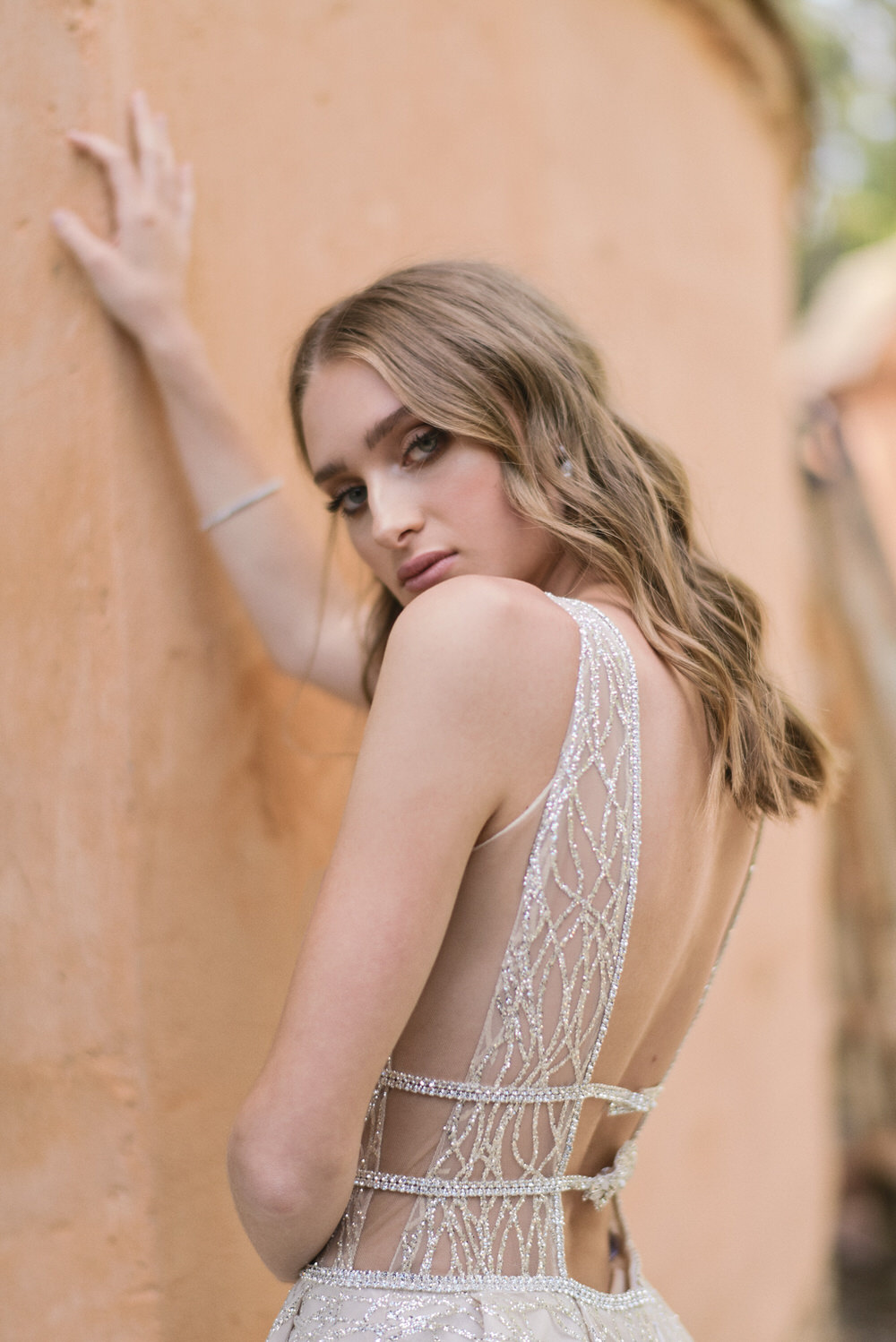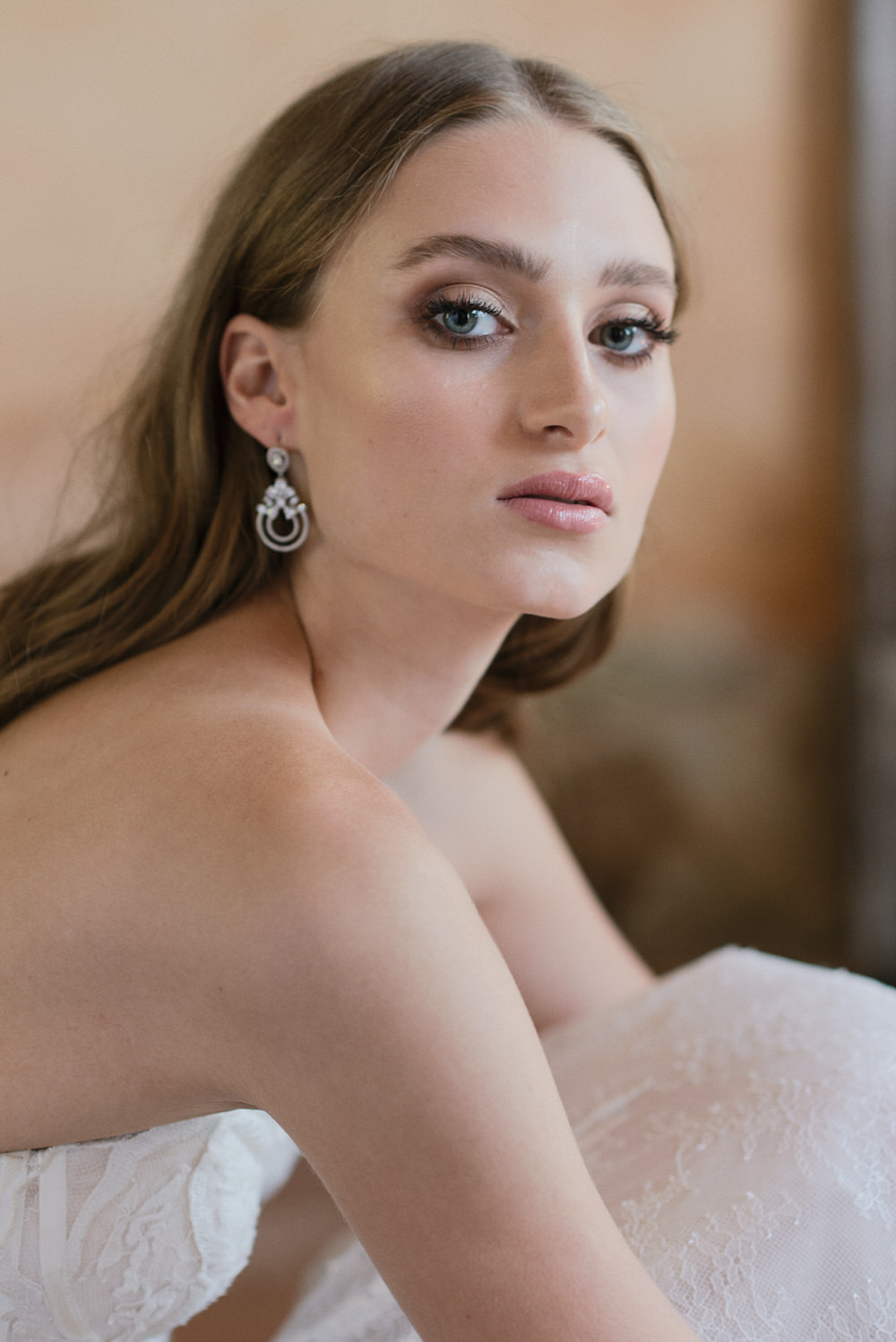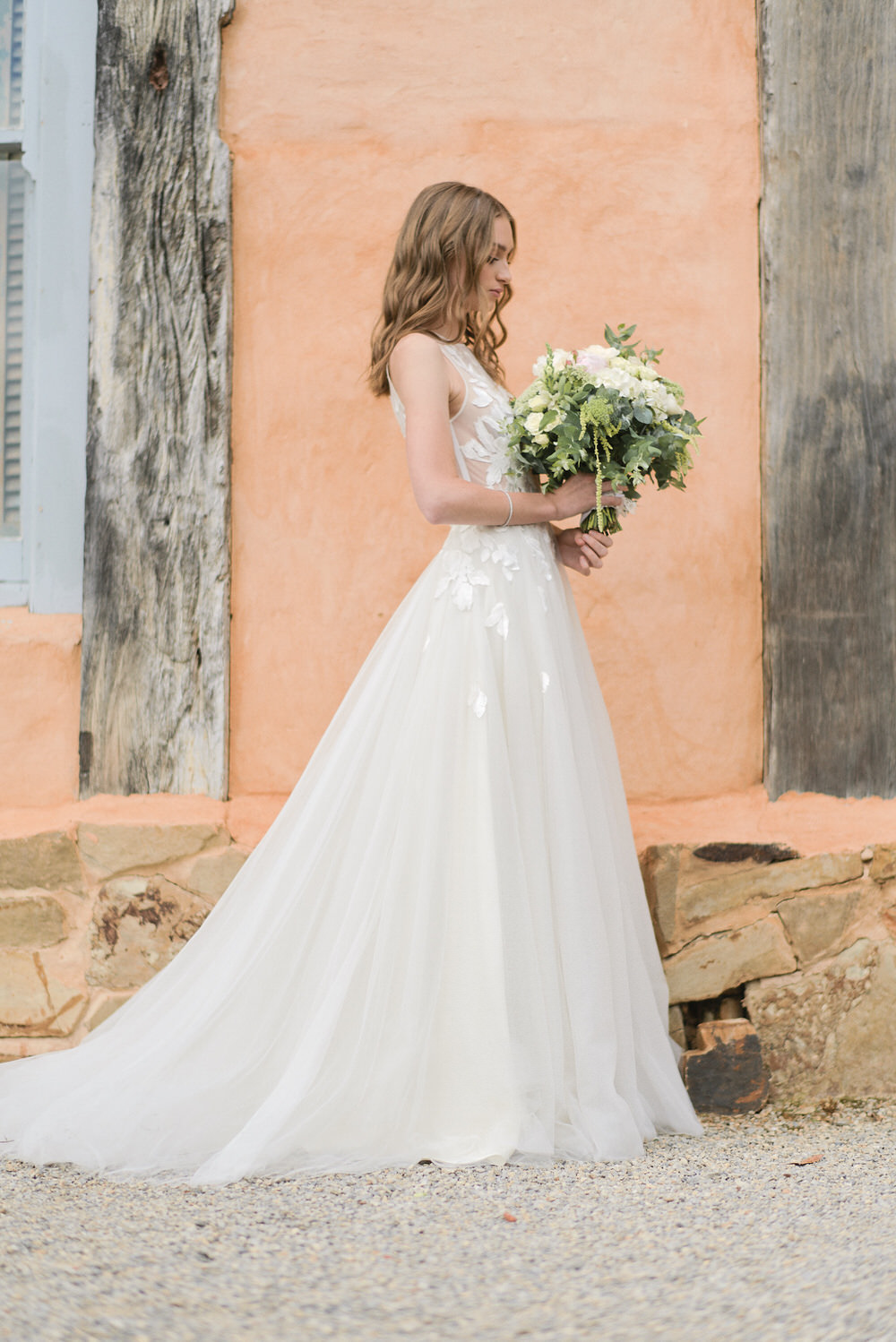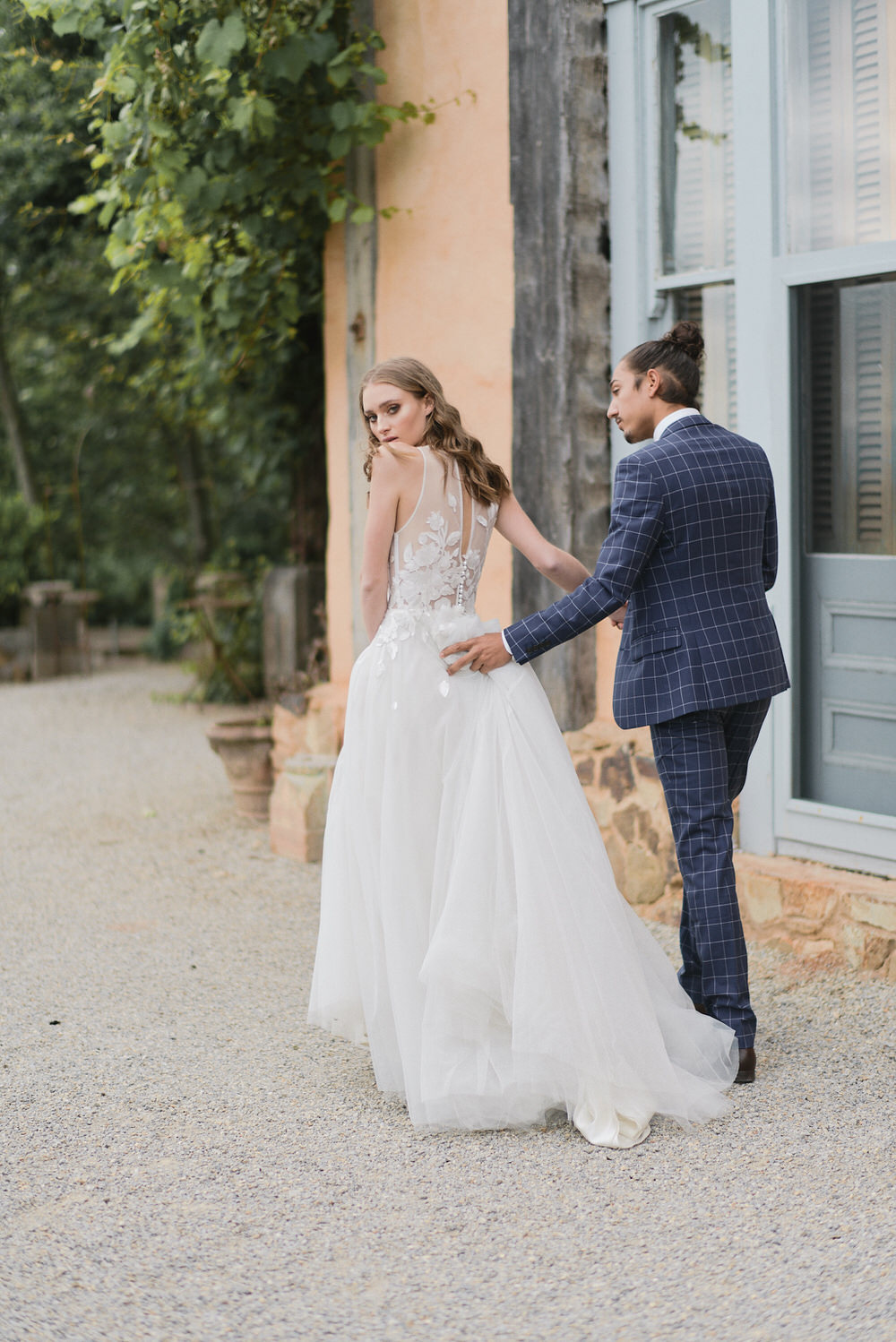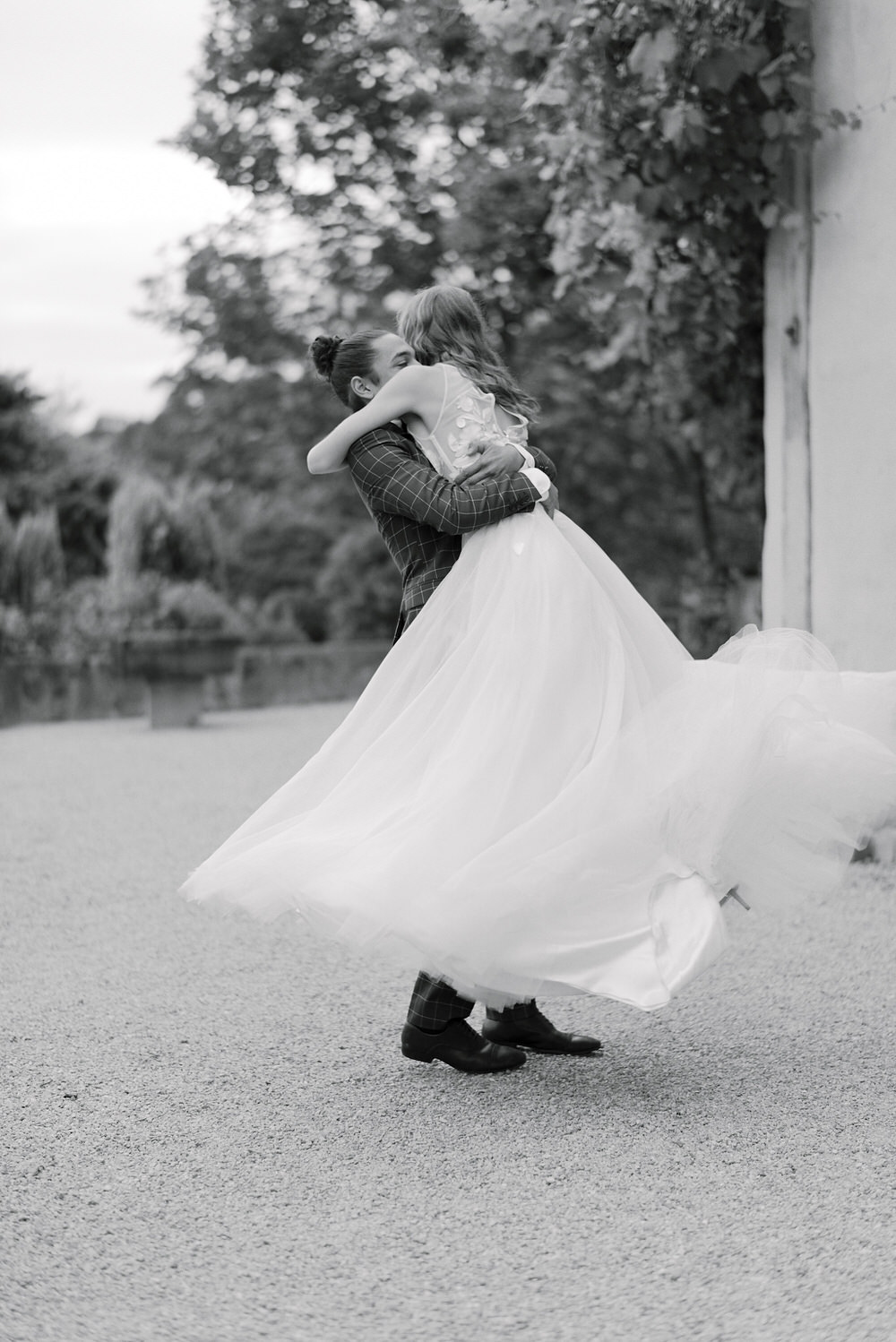 Wedding Invitations: B Wedding Invitations
Photography & Concept: Sephory Photography
Hair & Make up: Suzy Sela Makeup
Menu & Place Cards: Adorn Invitations
Stationery Design: Catsy Creative
Printing: Inktank Printing
Flowers and bouquet : Chloe Lashay Florist
Dresses: Raffaele Ciuca Bridal – Helen Constance and Berta Bridal
Cakes: Mary Eats Cake
Jewellery: Love On Jewellery
Model: Olivia Williams from Giant Management
Venue: Mont du soleil
Grooms Suit: Raffaele Ciuca