If your looking for a romantic and intimate wedding, just the two of you, this beautiful imagery taken on Black Balsam Knob near Asheville will give you all the inspiration you need! A minimalistic approach to a romantic elopement mountain wedding… how dreamy!
Shelby from Shelby Spencer Photography was behind the lens, here we catch up with her to find out about the inspiration behind the shoot…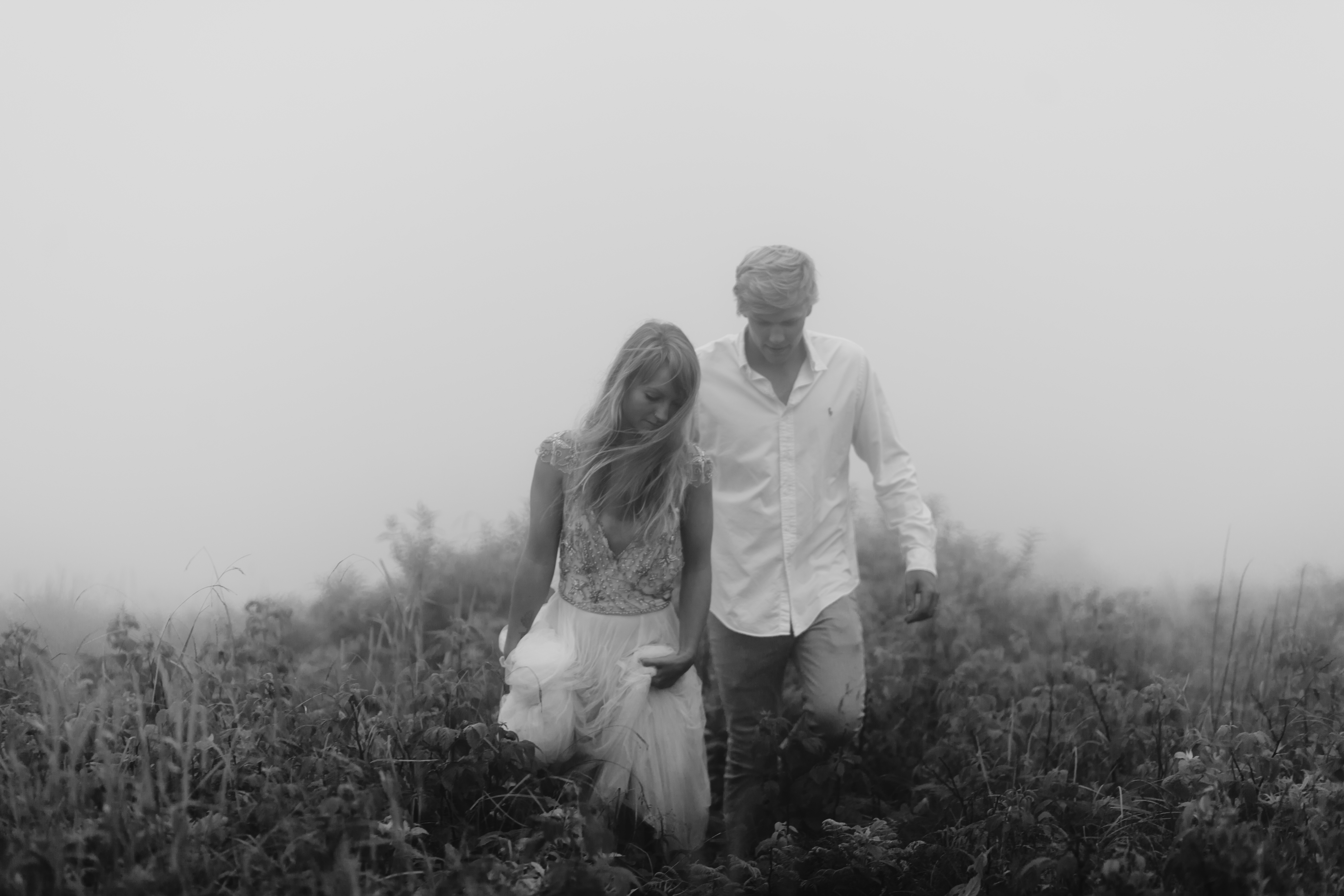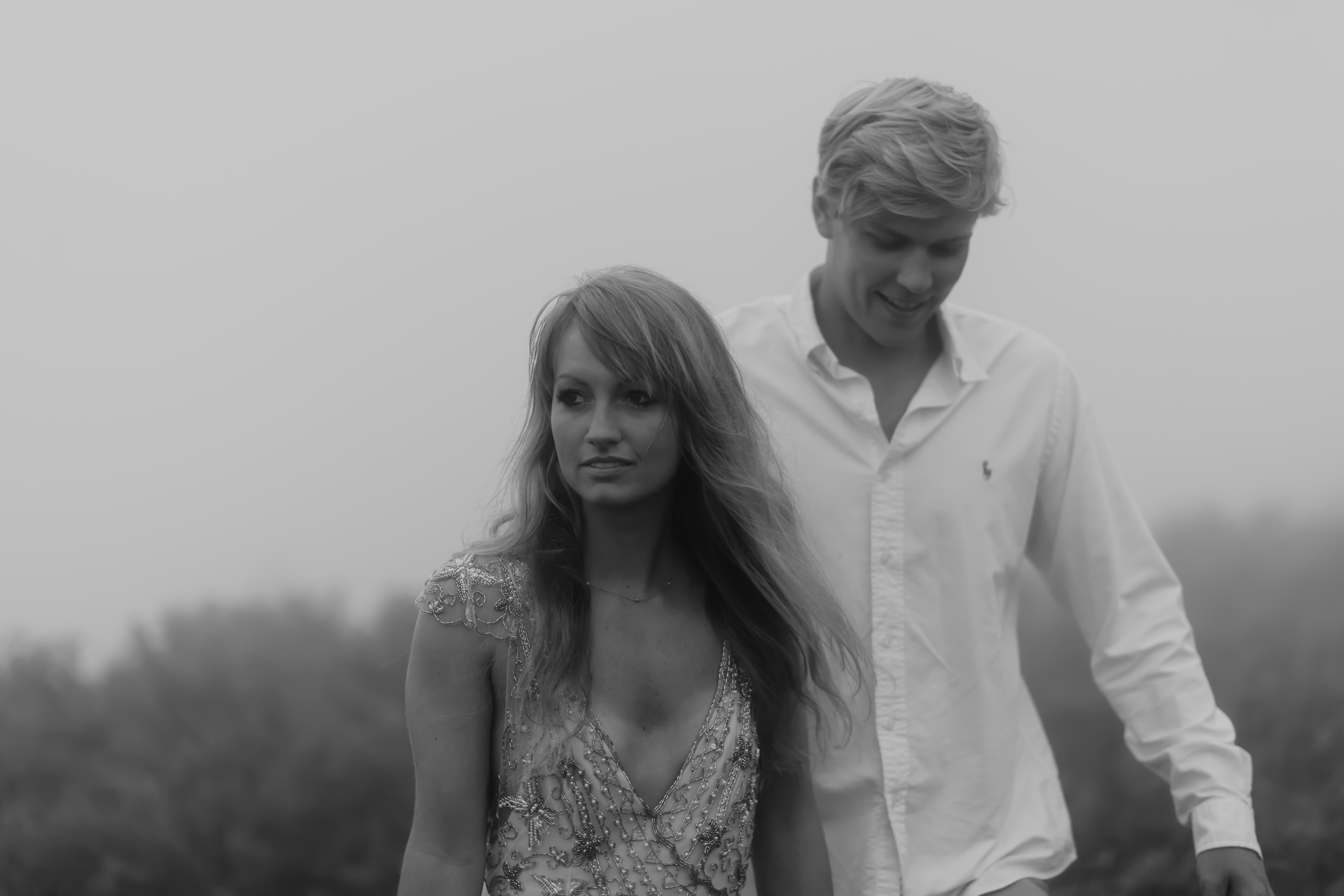 "Last month I was in an artistic rut. I love shooting weddings, however, they were fulfilling me sentimentally and not artistically. I decided to organize my own styled elopement so that I could have complete artistic freedom to create my dream wedding session and hopefully attract likeminded clients to work with me."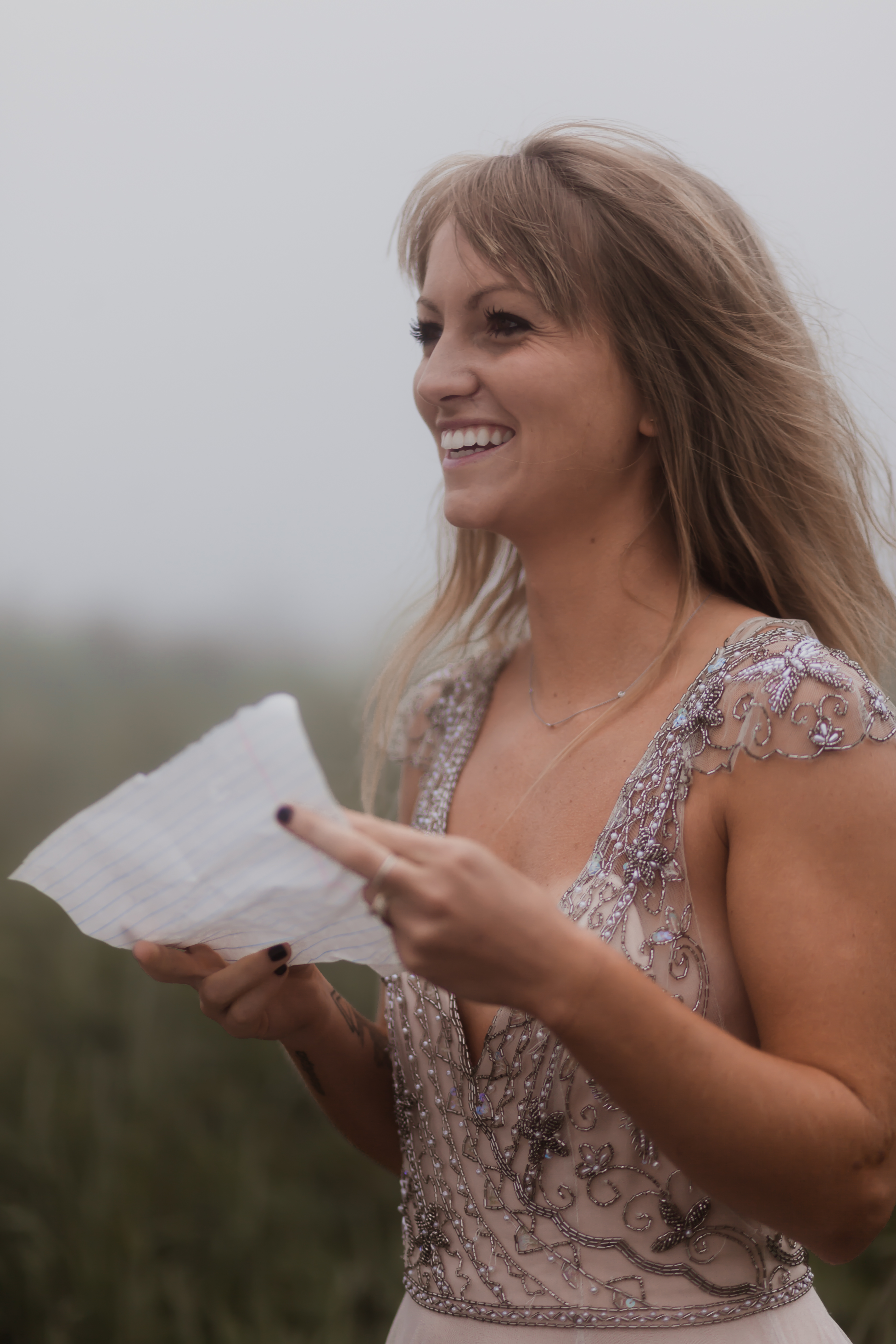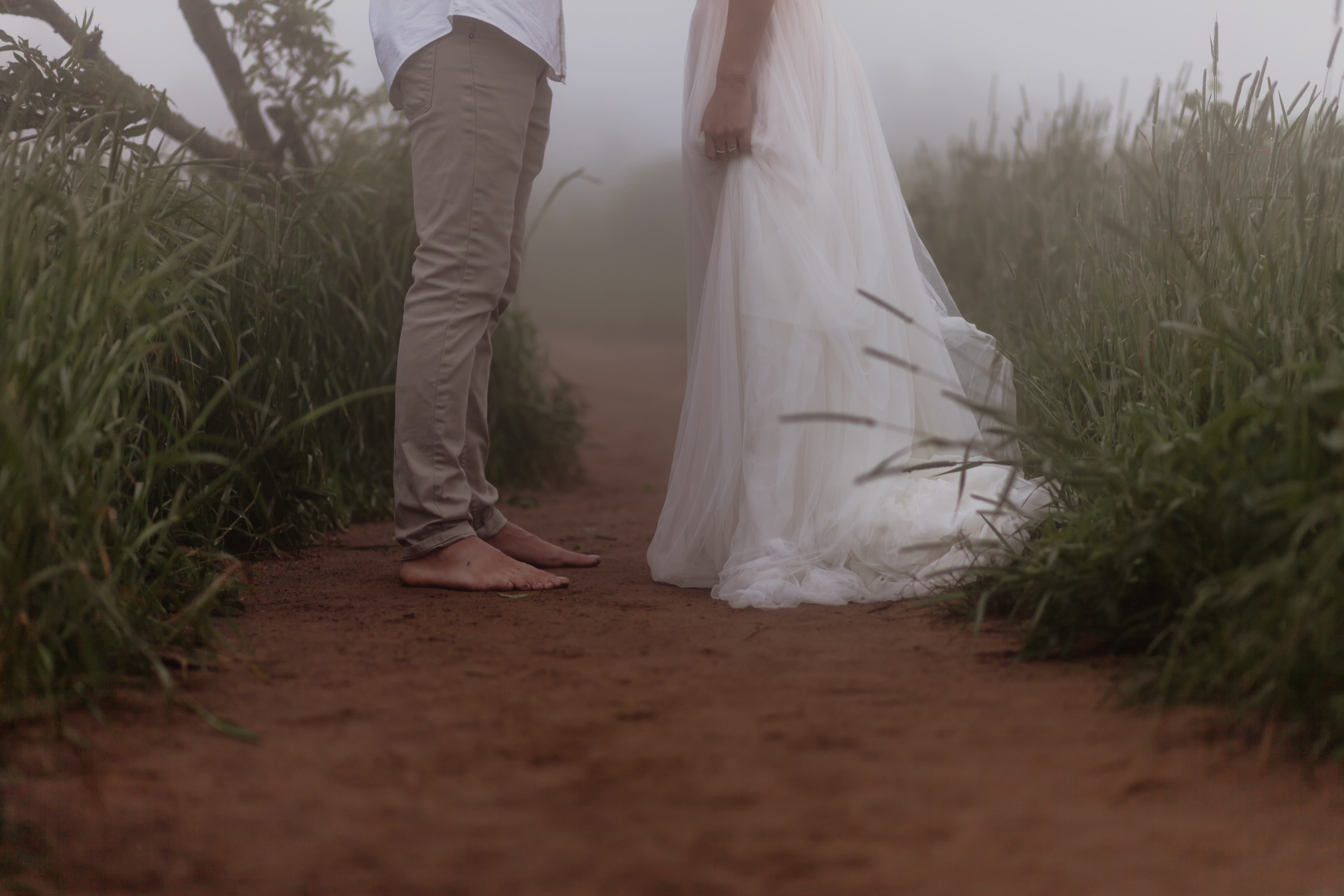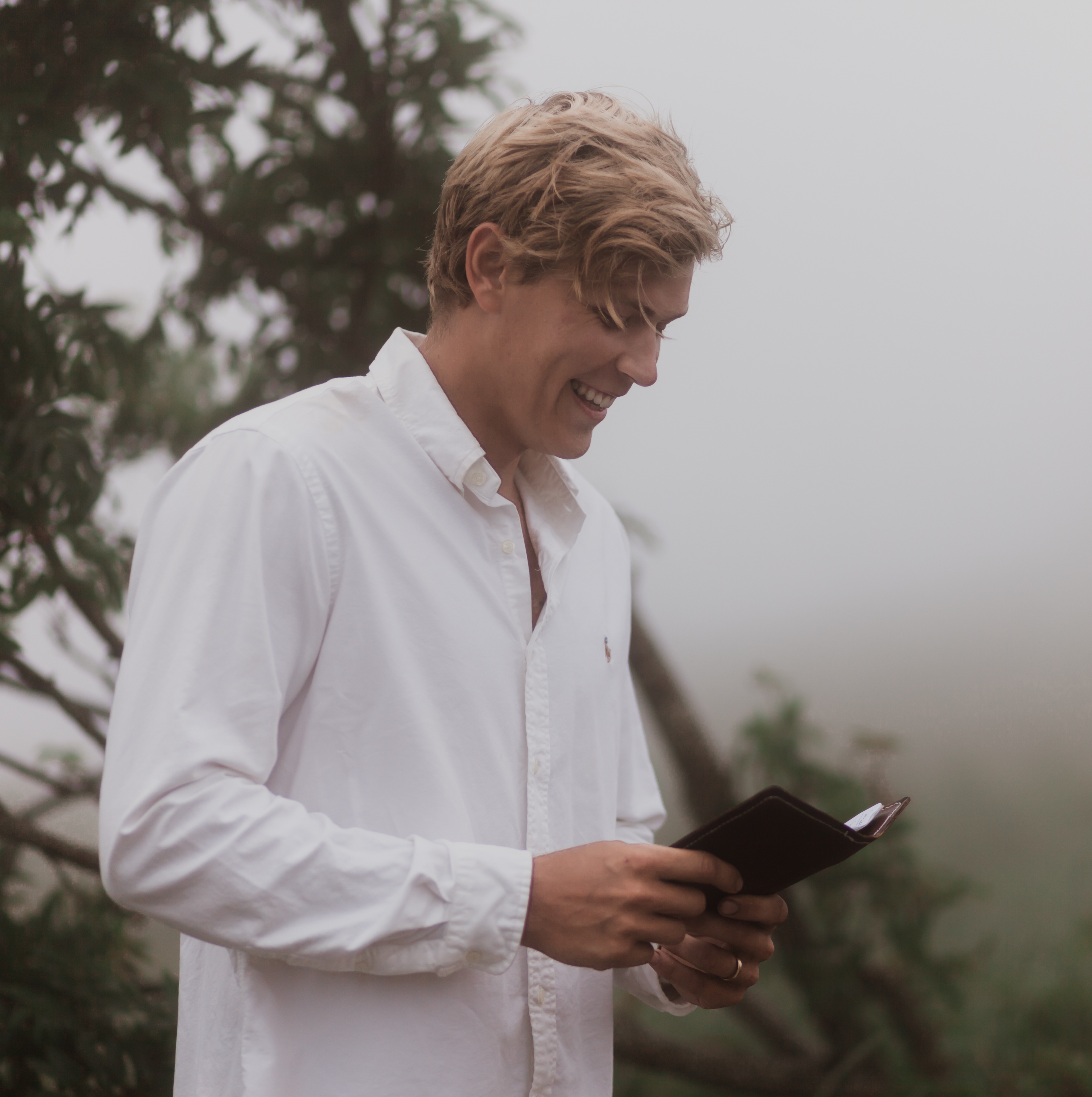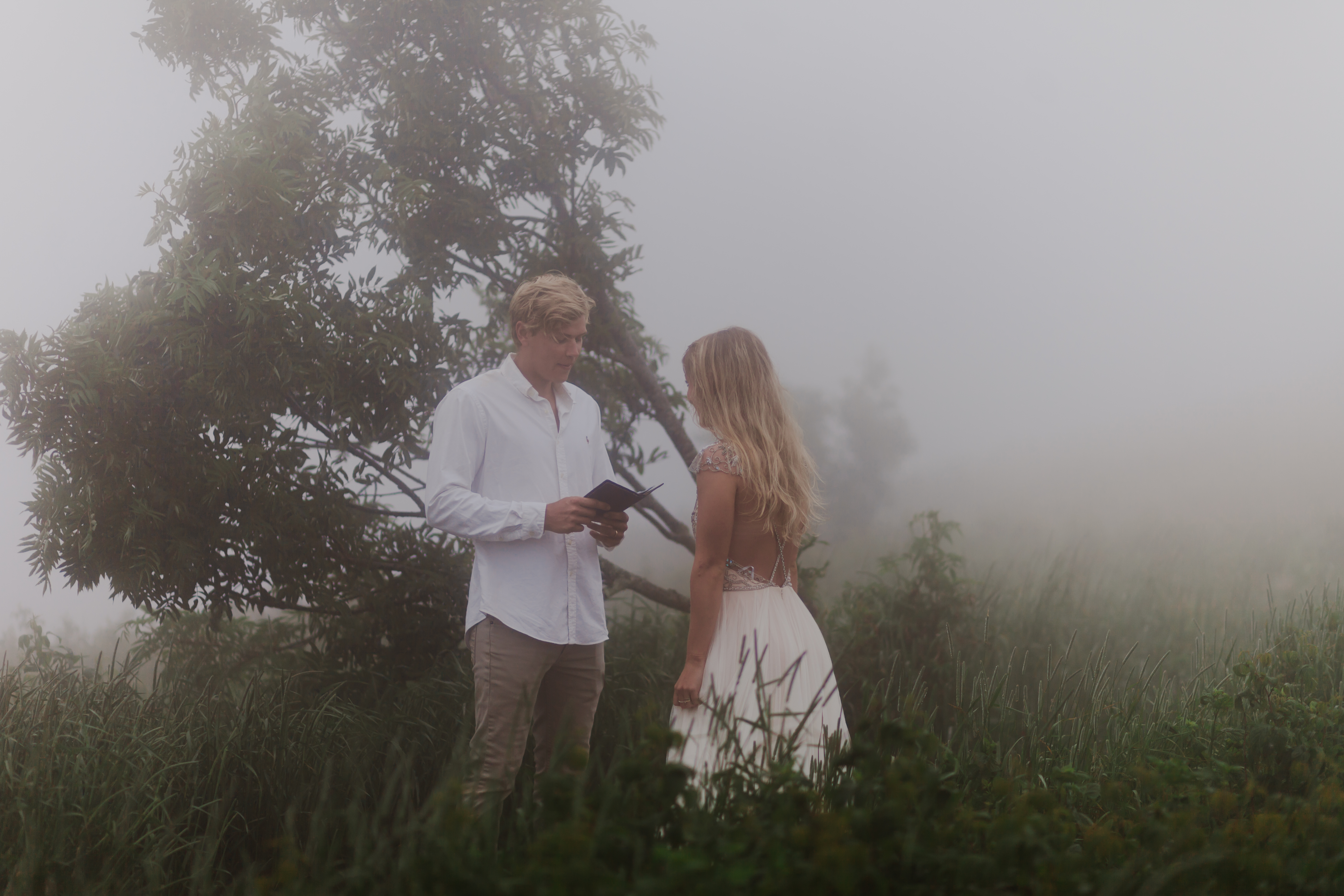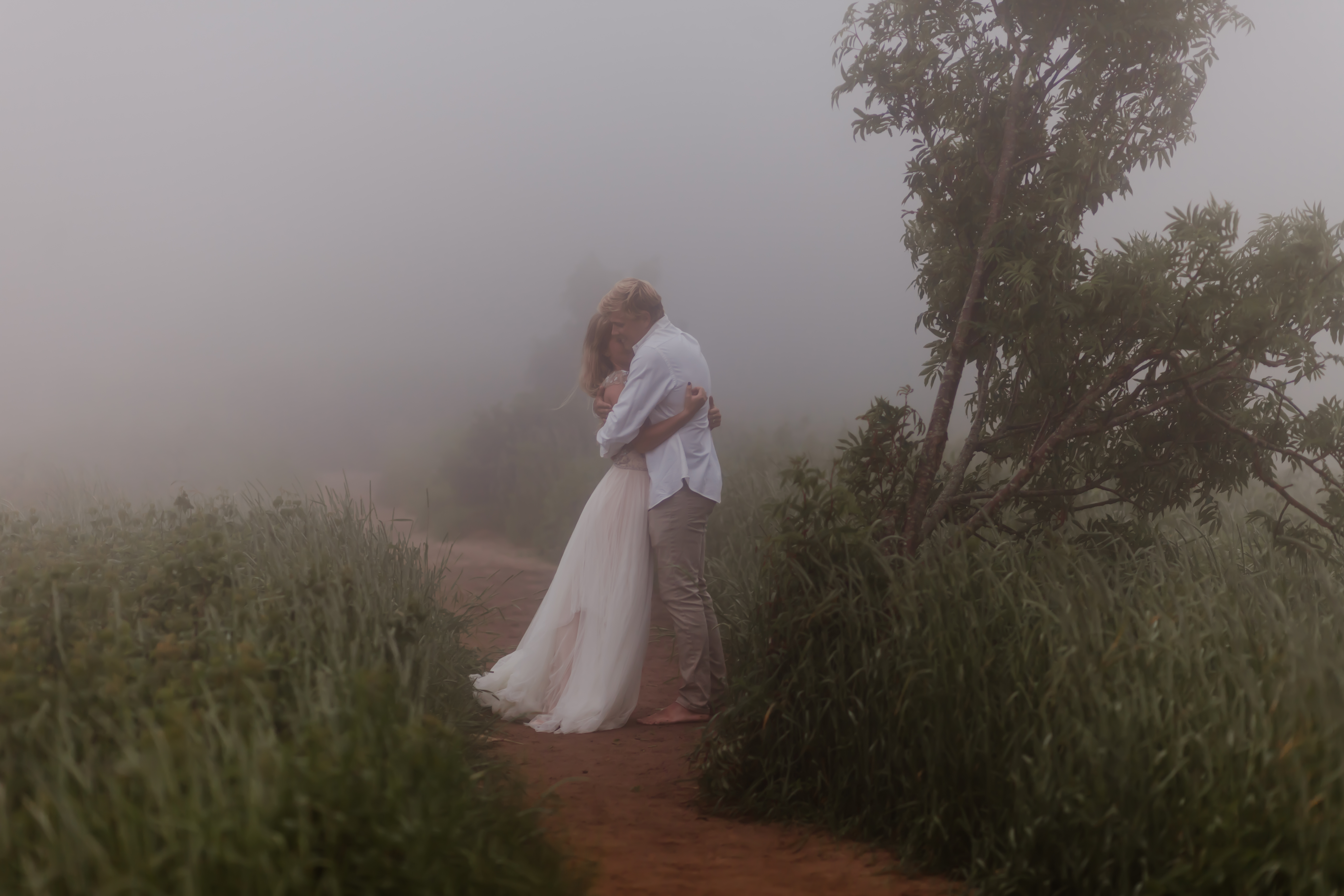 "Many of my friends frequent Black Balsam Knob near Asheville and after seeing their photographs, I knew that it was the perfect location. The trees reminded me of something that I would find up north and being on top of the mountain bald makes the couple the focus of the landscape. It is adventurous but laid back, beautiful yet minimalistic."
"For the dress, I found The Little White Dress in Myrtle Beach. I told them that I was looking for something bohemian and simple. The dress was perfect because it had enough sparkle to catch your eye but not so much that it overwhelmed the bride."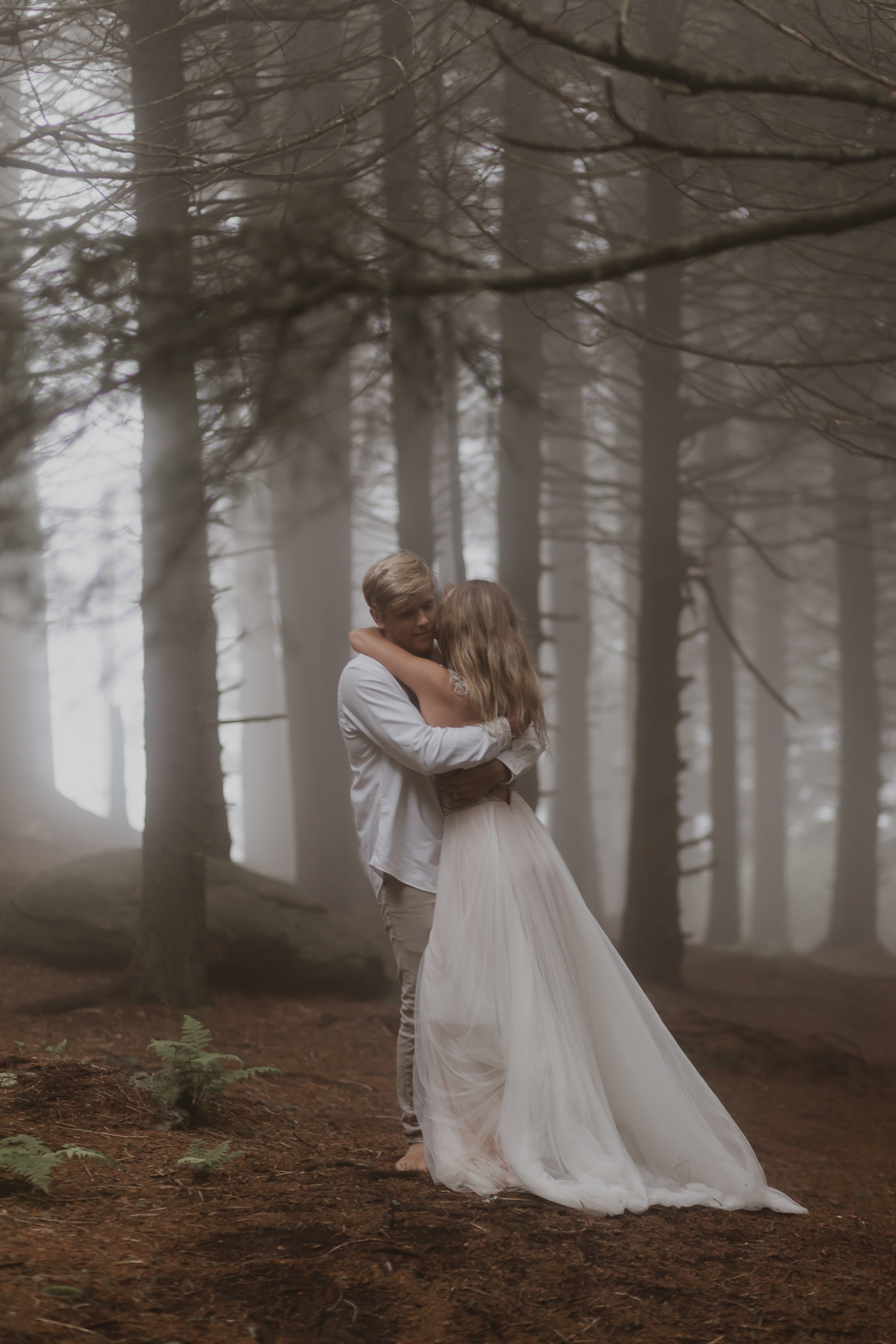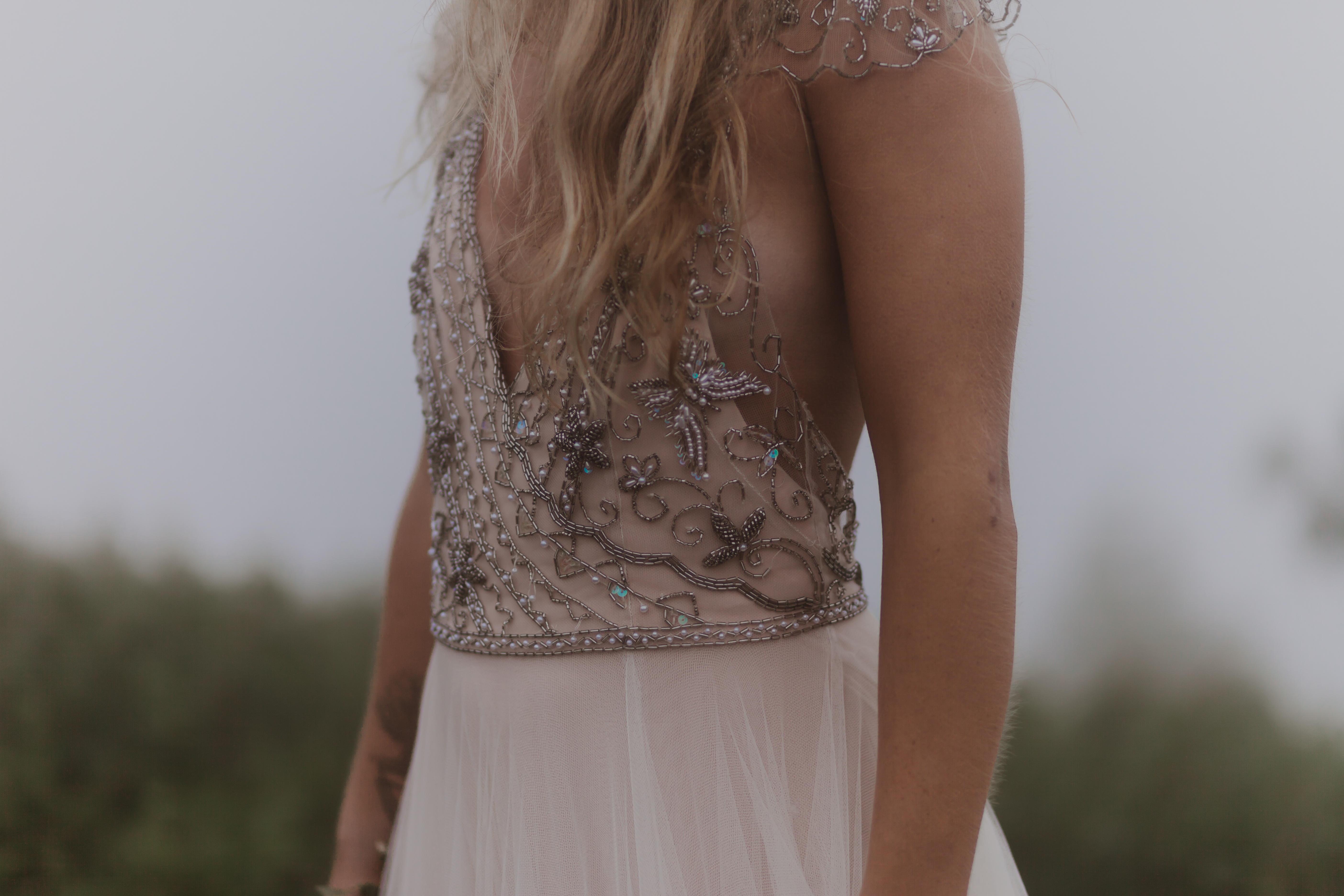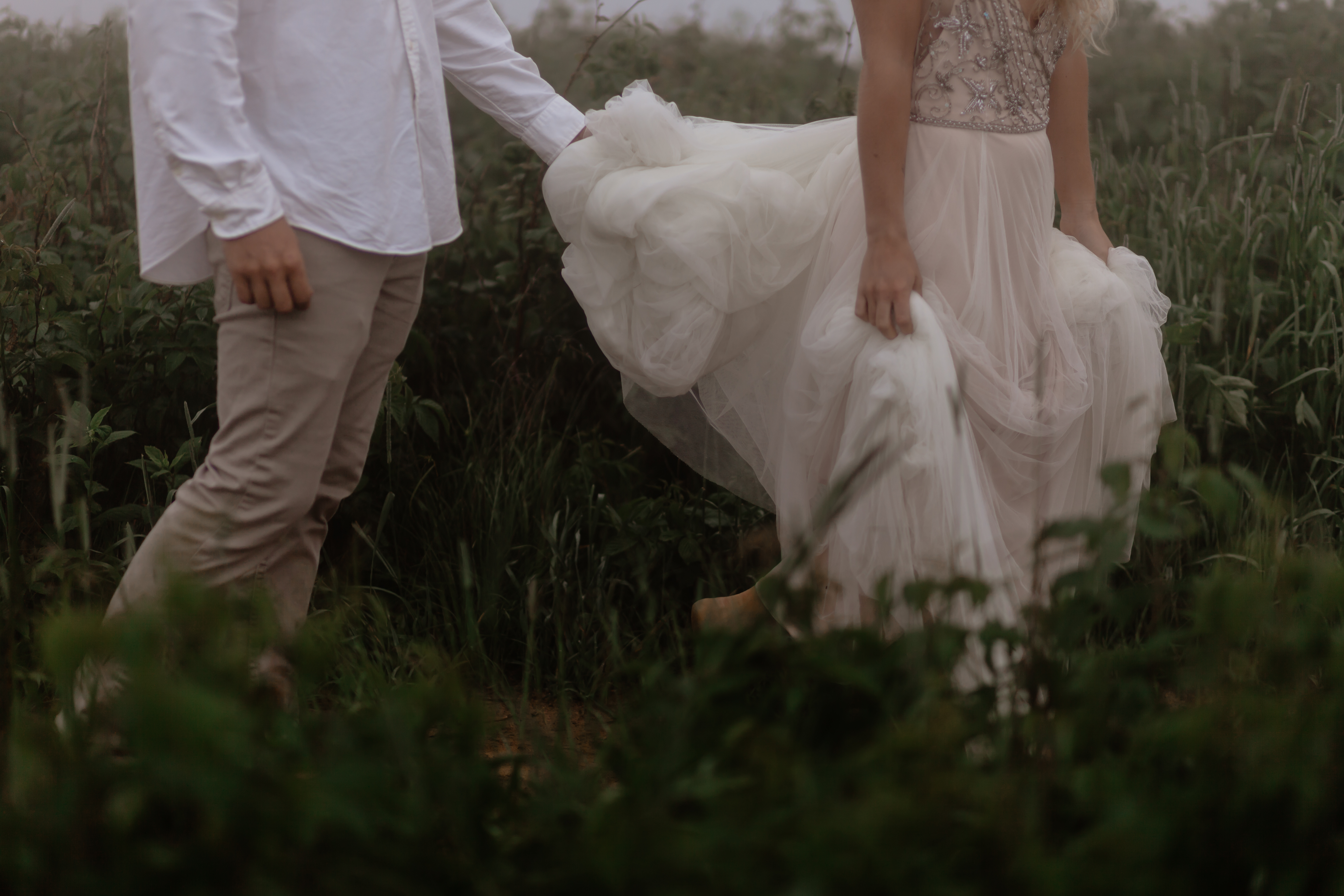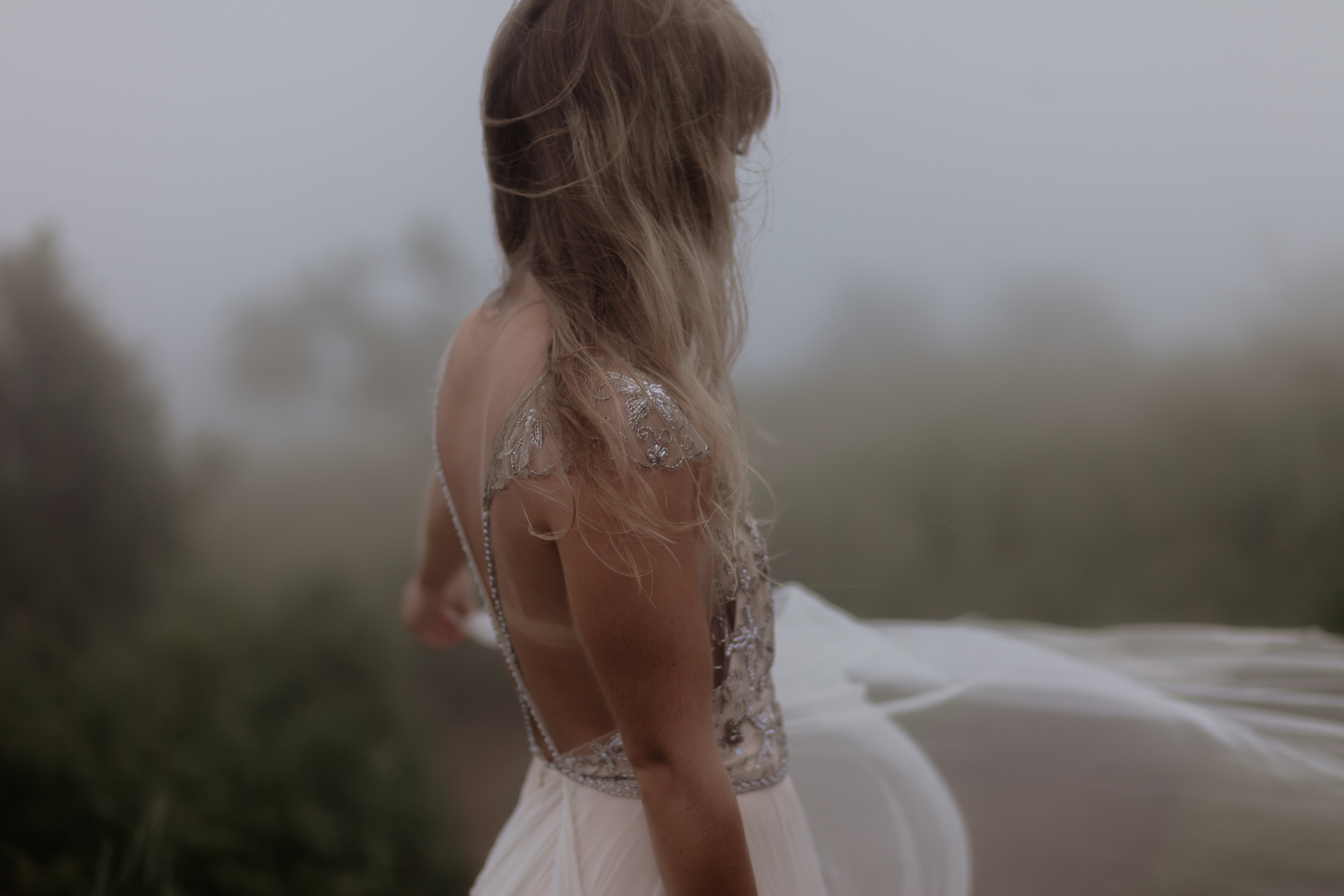 "Along with photography, I also designed the florals. I went to Charlotte Flower Market in Charlotte with greenery and whimsical pieces in mind. Most of the bouquet is made up of various greenery with a few statement flowers mixed in. I strayed from typical flowers like roses and opted instead for wildflowers and other large and unique flowers."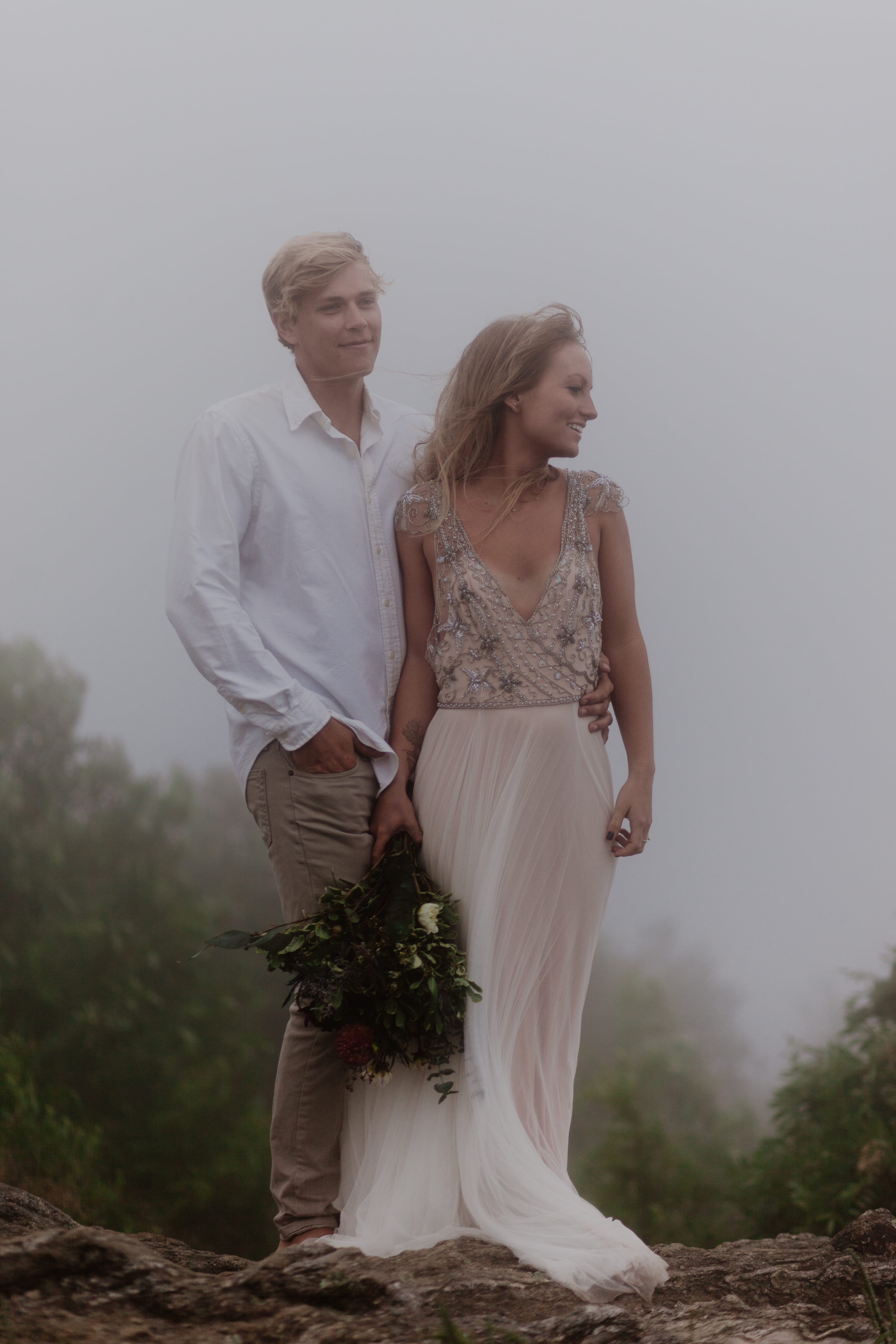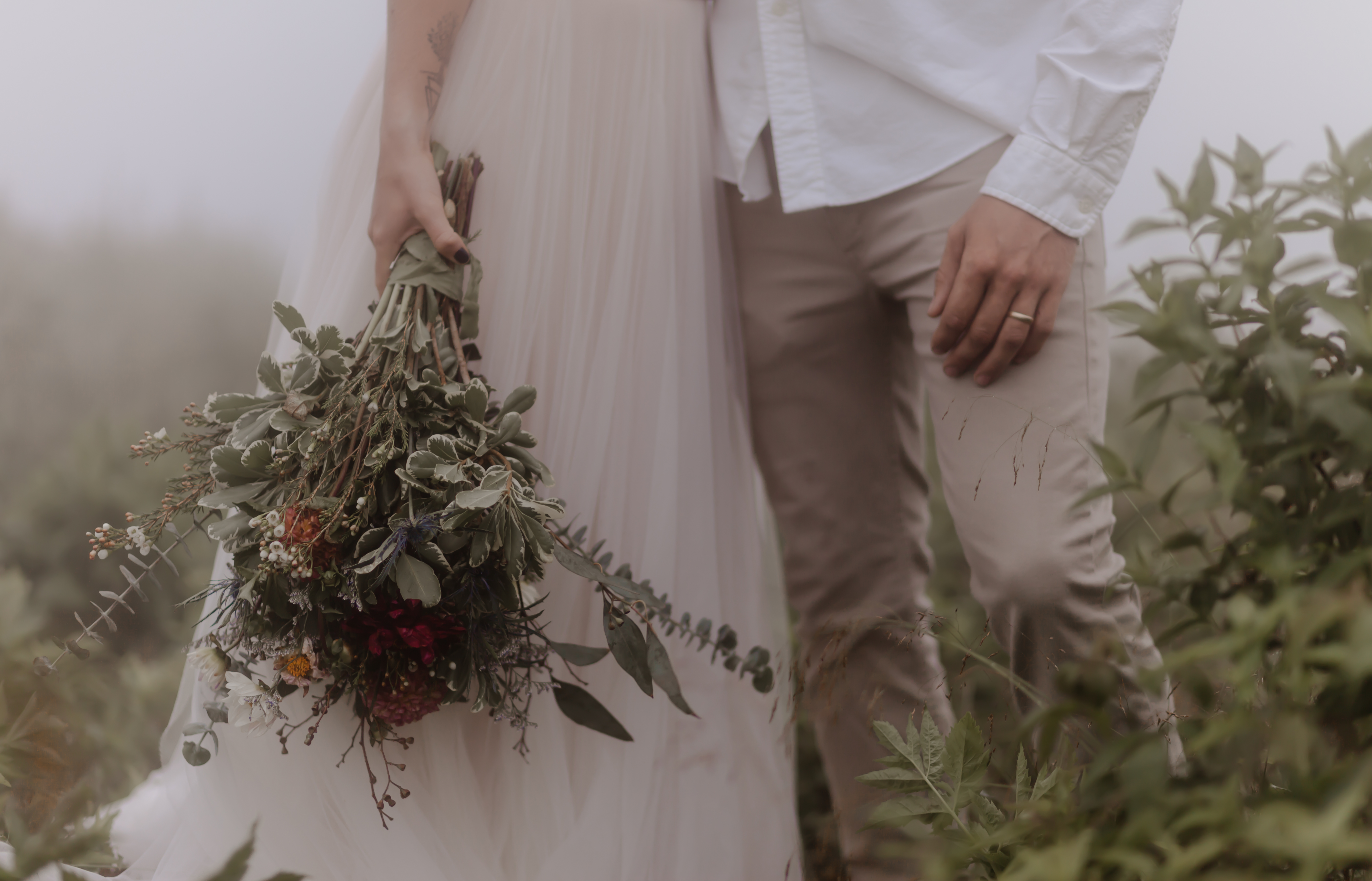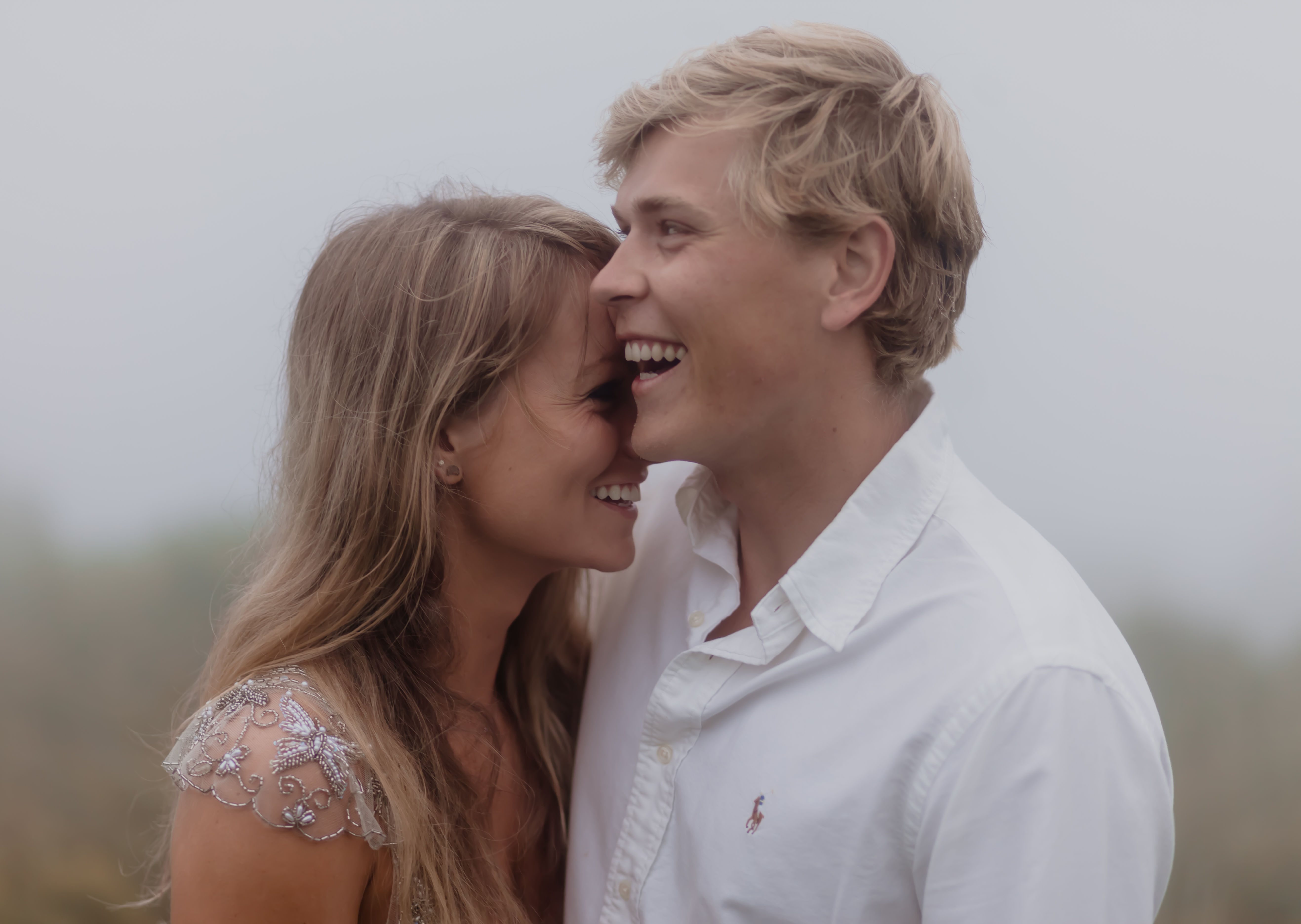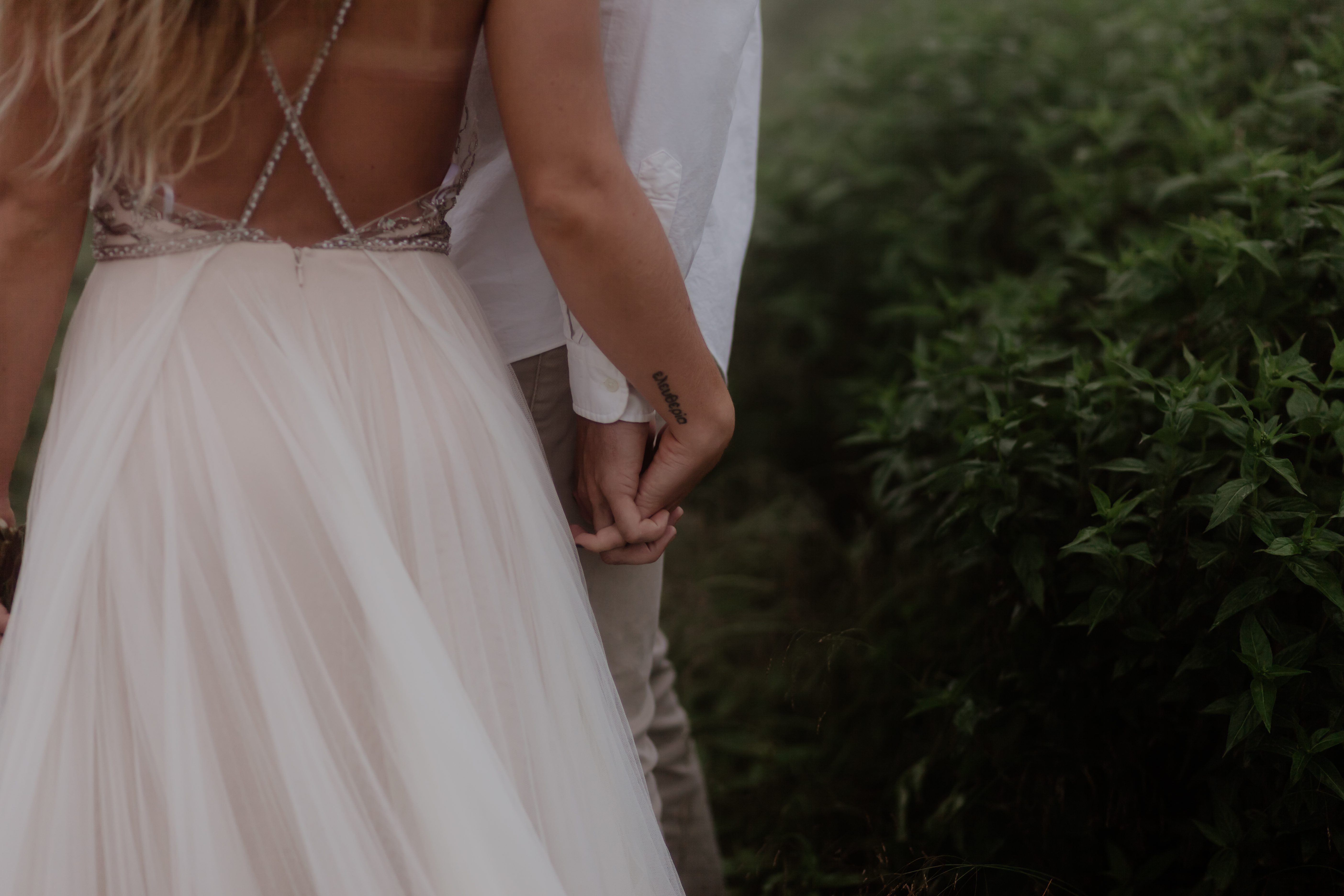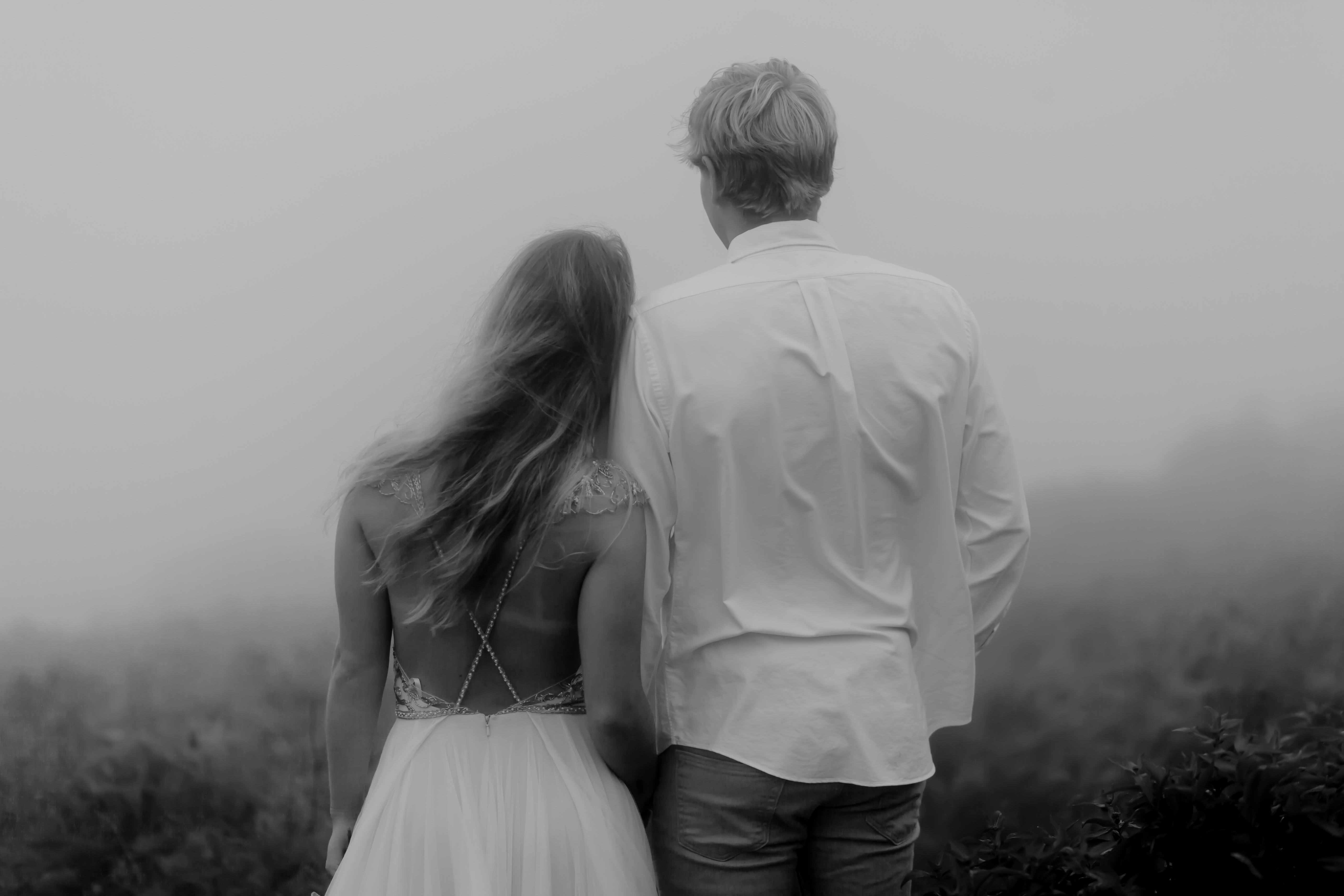 "The bride did her own hair and makeup. I asked her to go natural. I don't care for a lot of makeup (I wanted the groom to recognize her and appreciate her natural beauty), so she wore minimal eye makeup and her hair completely natural."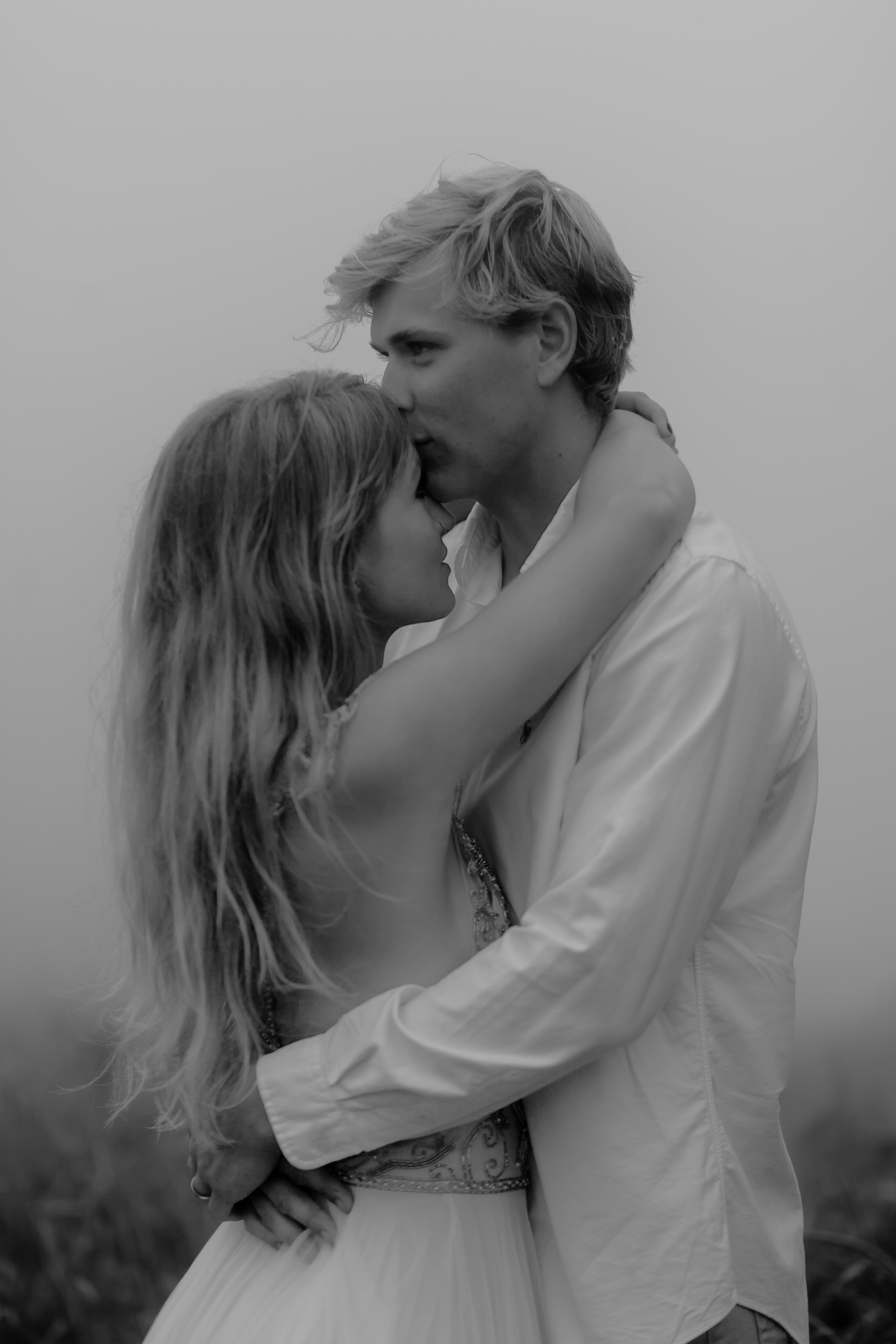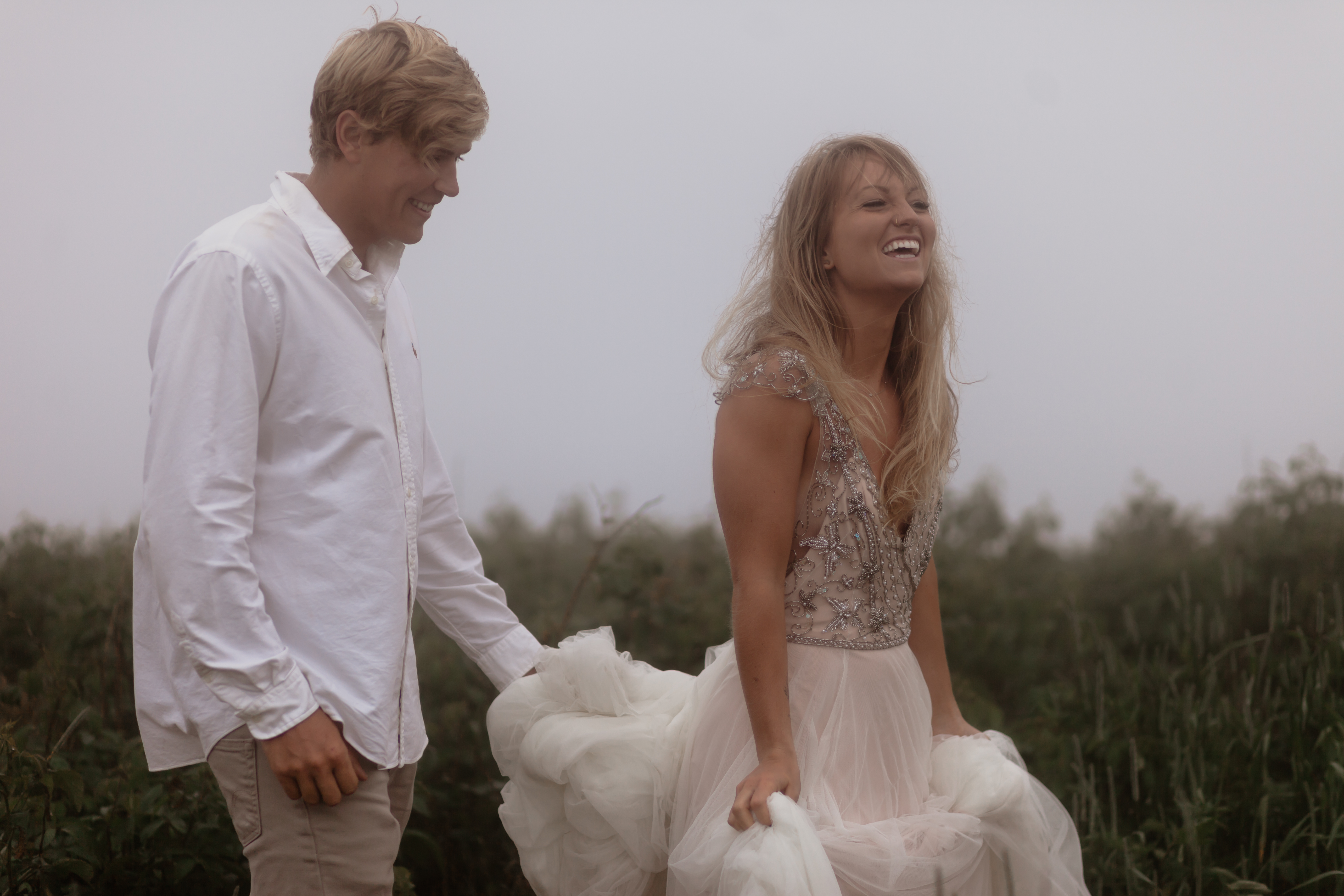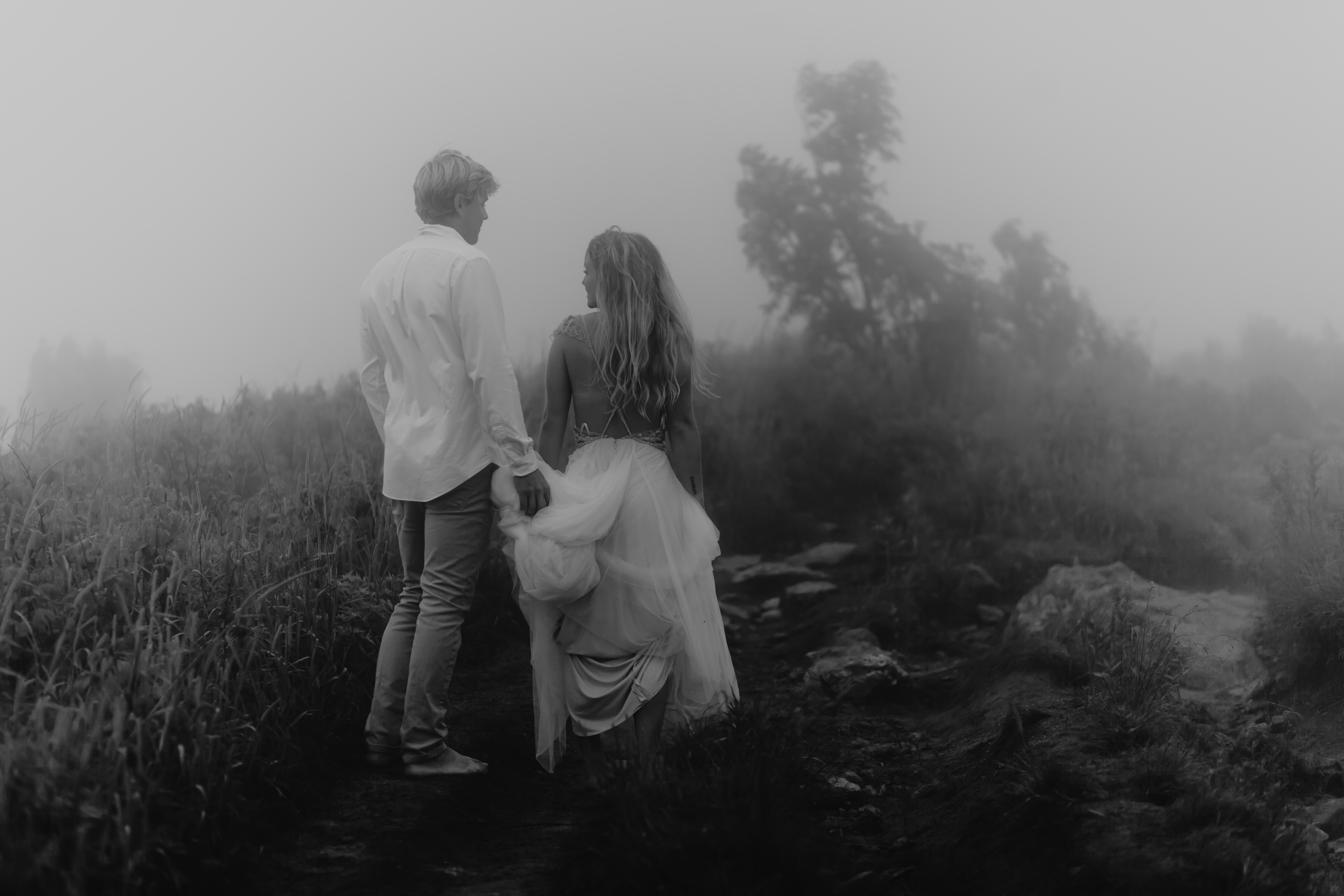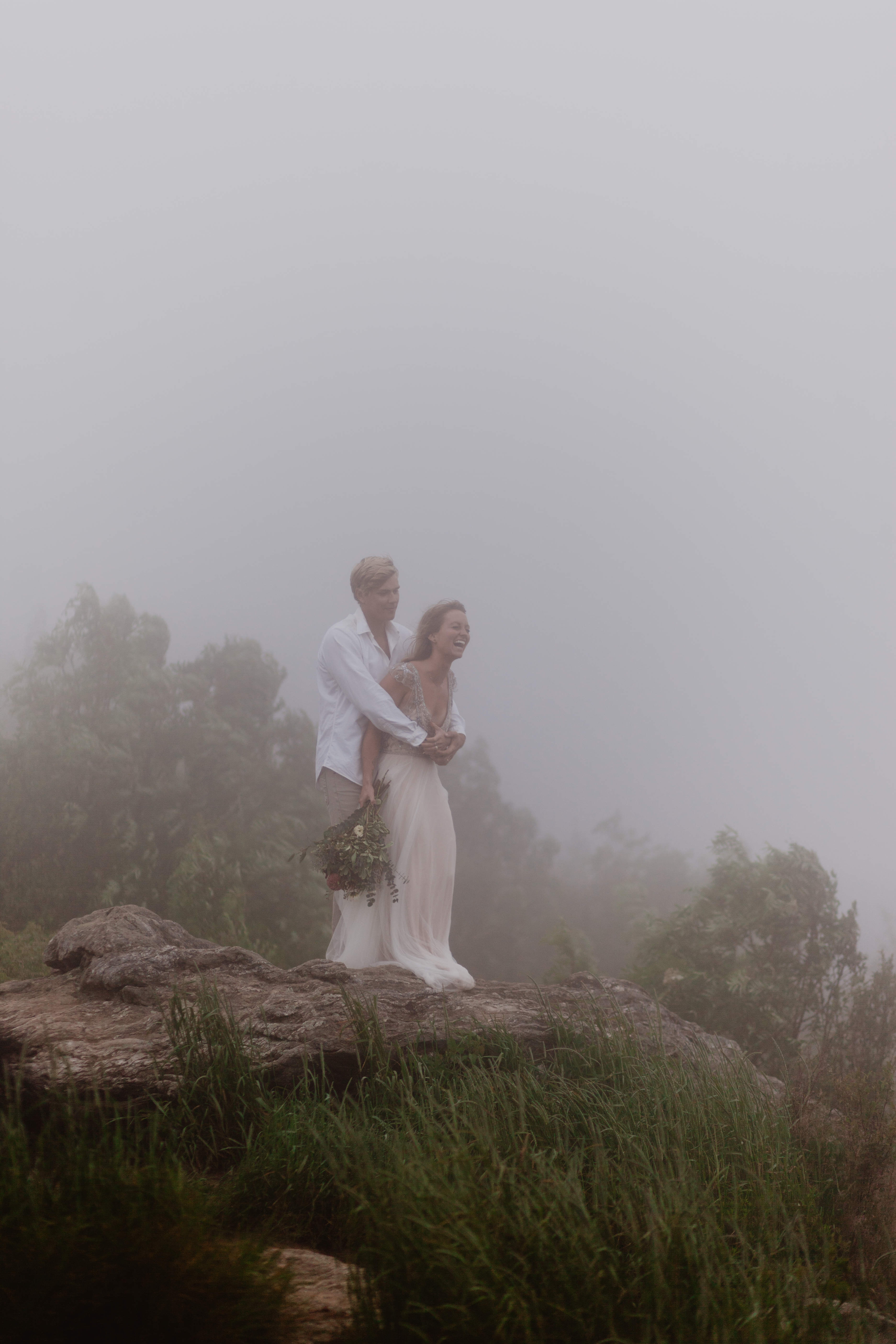 "Arriving on the mountain was something out of a dream. We were already stoked about shooting in such a beautiful location, but the fog was an unexpected and welcome surprise. It added an element of whimsy and mystery to the shoot that turned it from elegant to magical.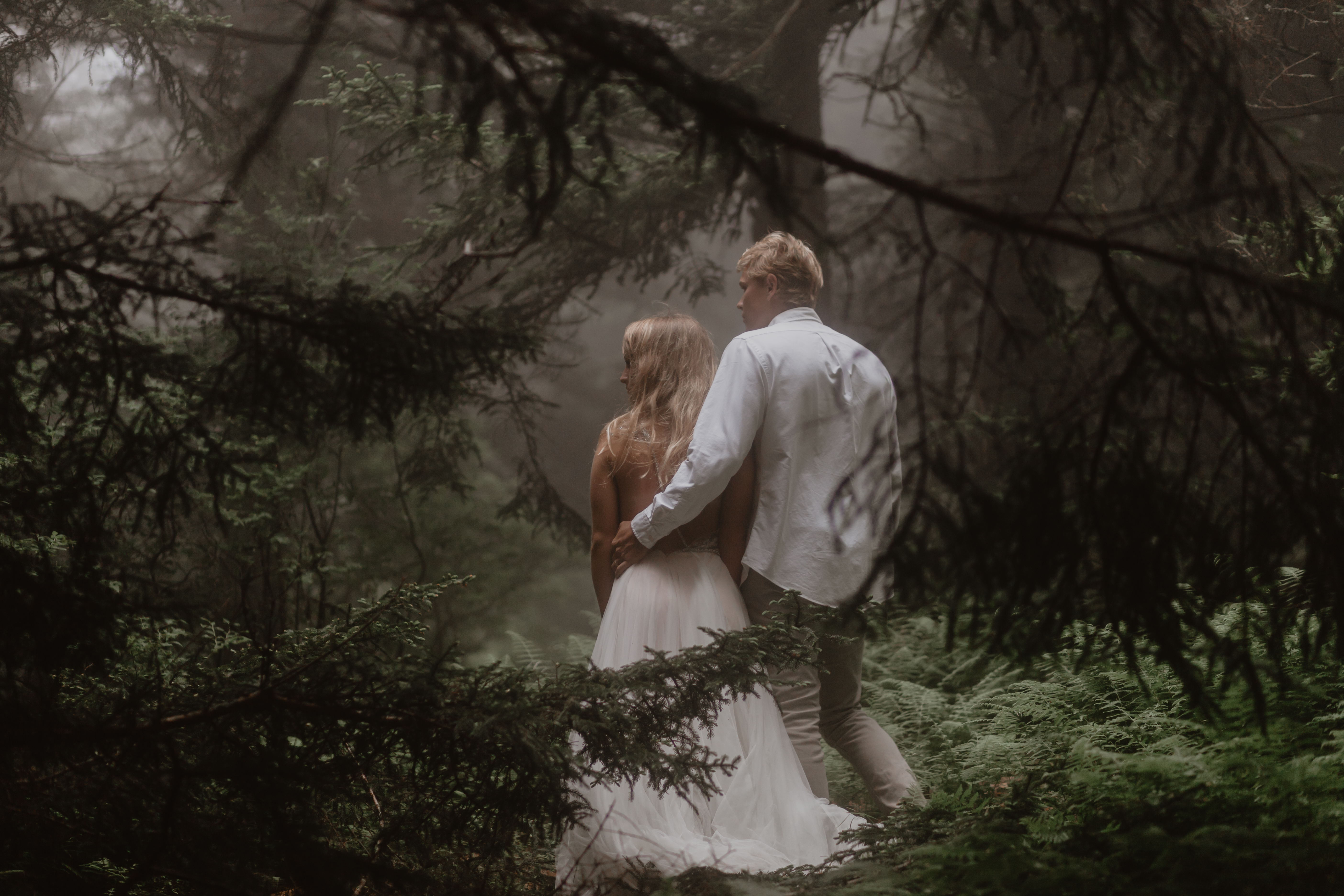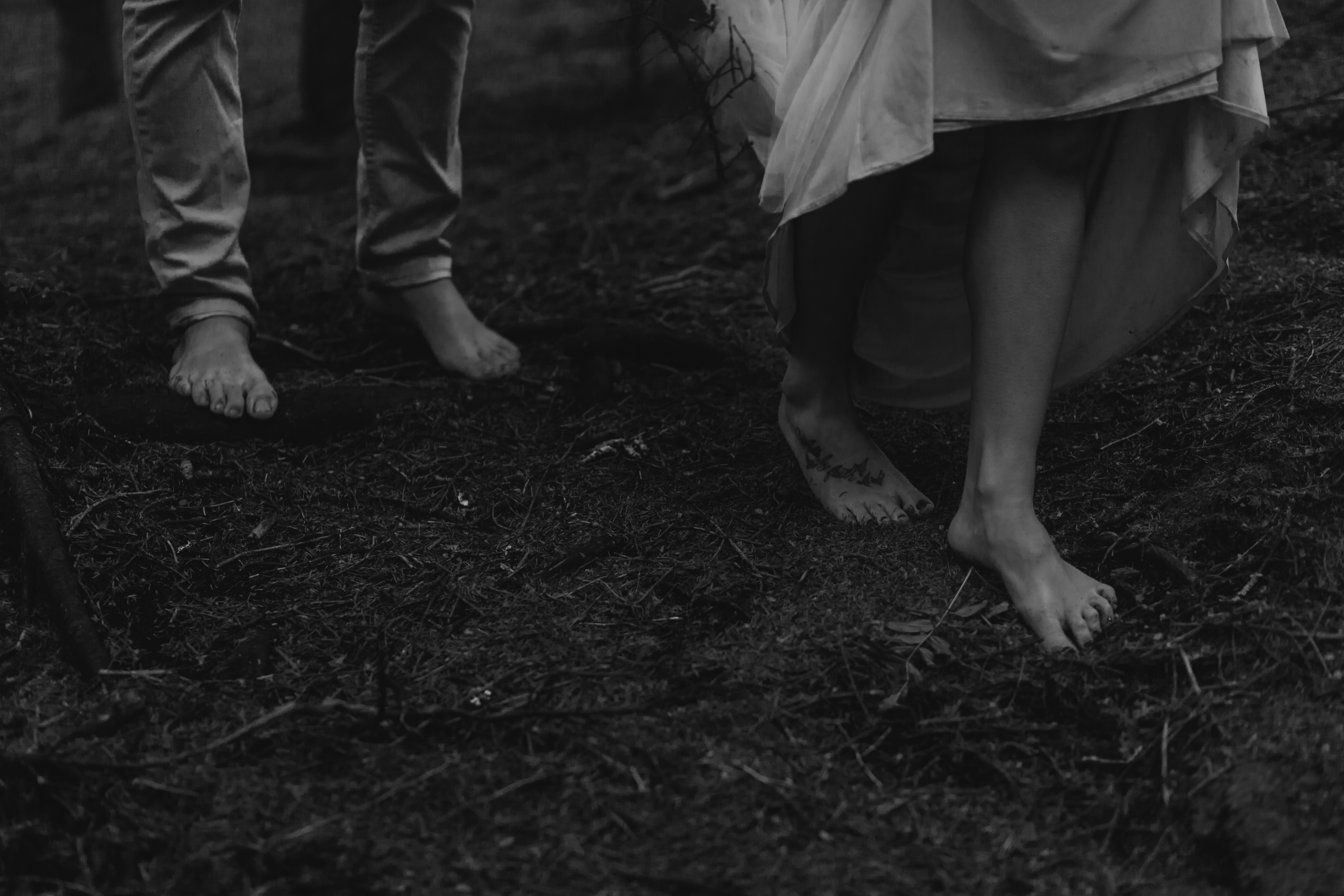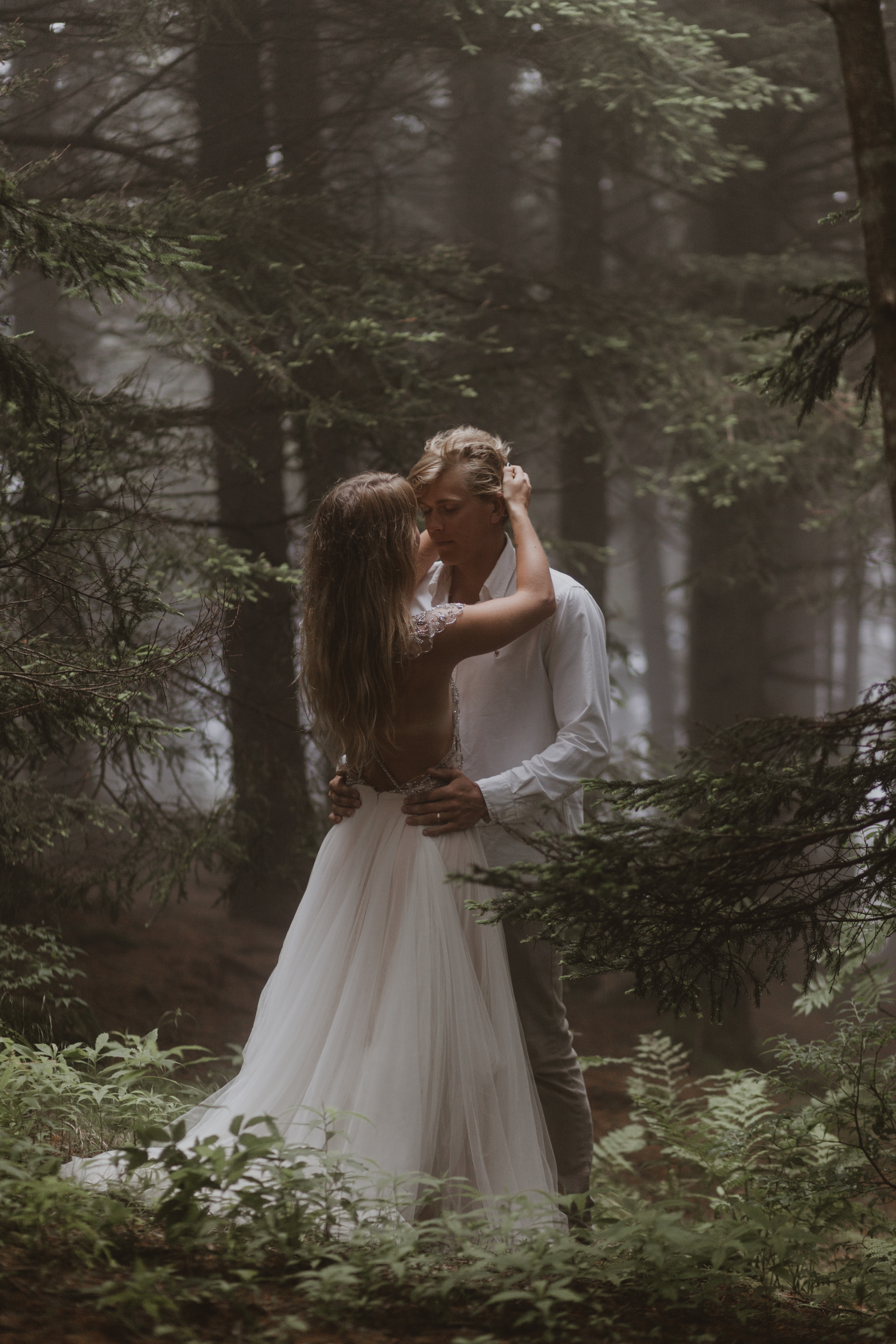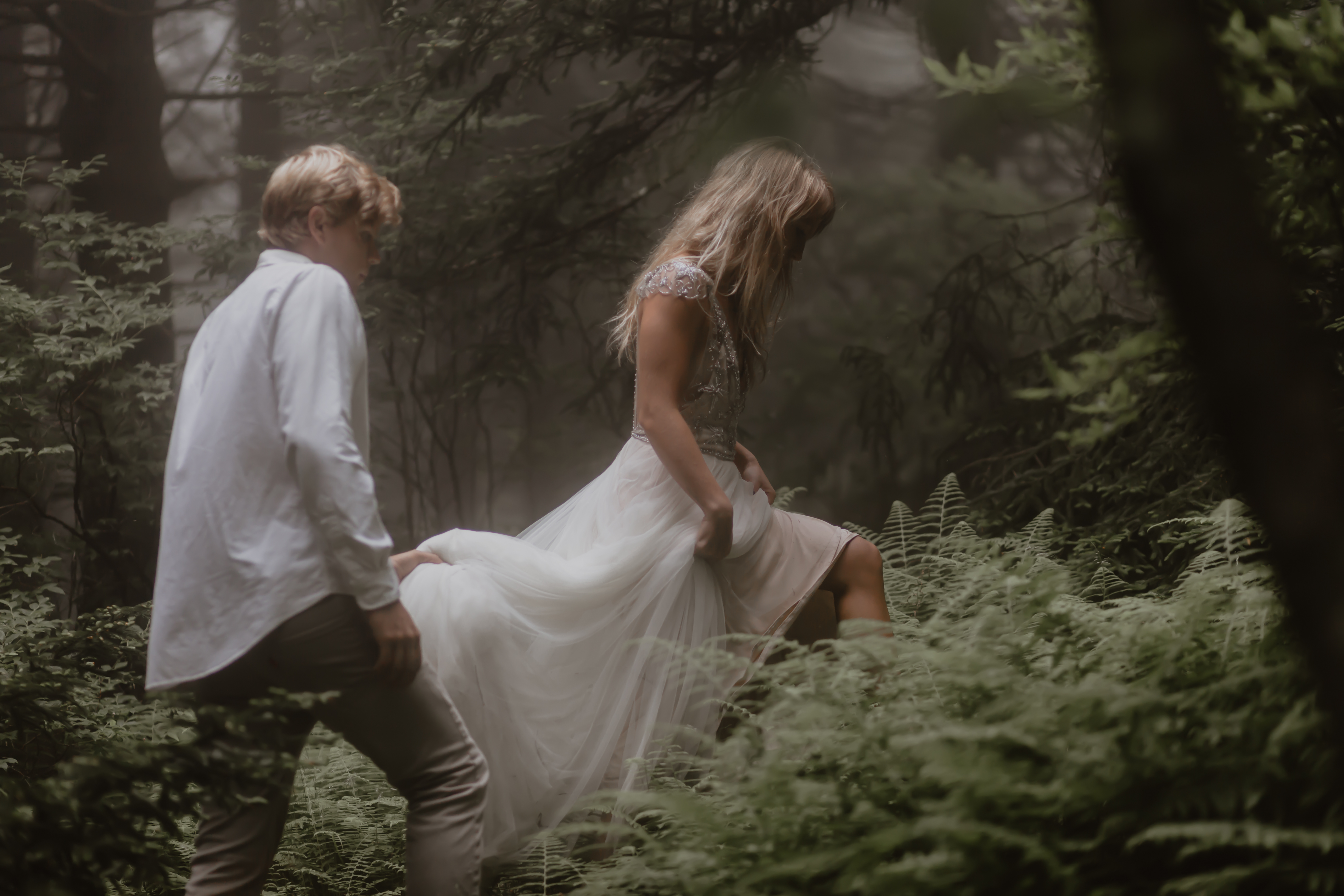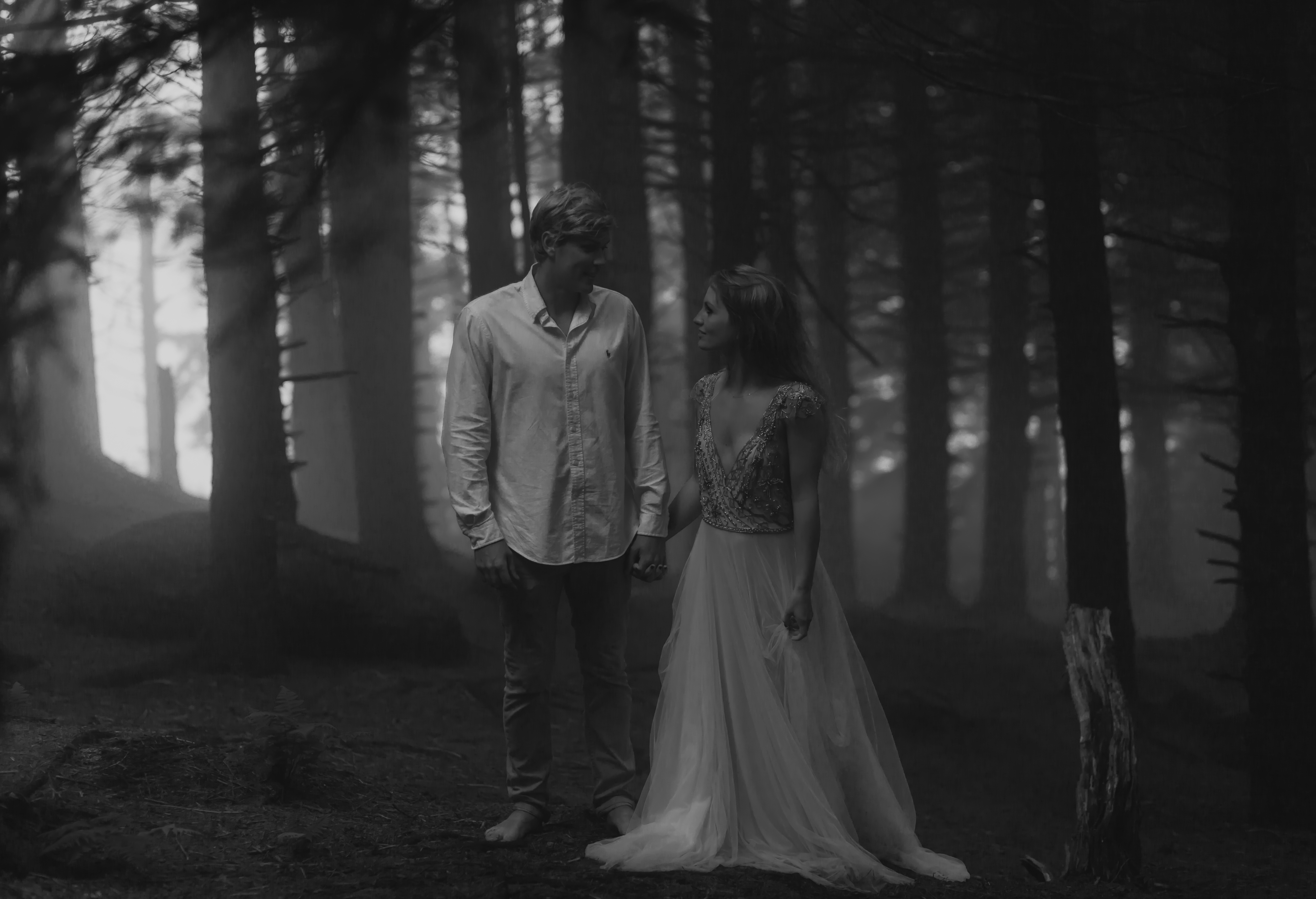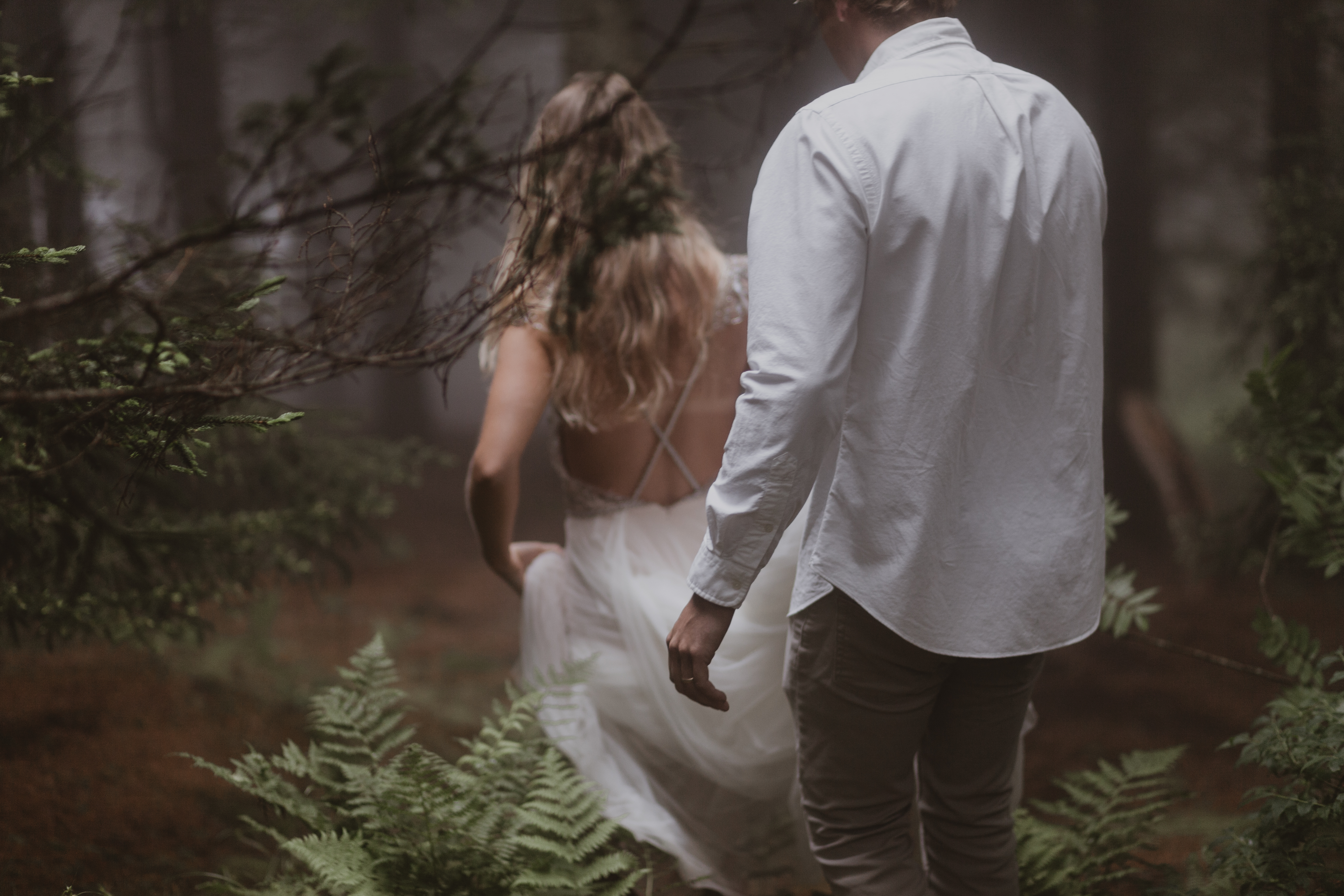 Suppliers
Photographer: Shelby Spencer @shelbyspencerphotography
Dress: The Little White Dress @thelittlewhitedress
Looking for more outdoor wedding inspiration? Check out Rustic Sunset Wedding Inspiration with a touch of Vintage