We are busy getting ready for our spring shows but before we start let's look back at our last ones with you all. It felt so good to be back doing shows in person and to see lots of fabulous suppliers and couples. Let's start with our Manchester show. The show took place on Sunday 24th October at the wonderful Victoria Baths in central Manchester. A venue that is like no other. We had fabulous exhibitors, some we have met before and lots of new faces which was incredible to see. This was also the first time we had brought our Ethical Wedding Show (now the ECO Wedding Show) there! Take a look at some snippets of what happened during the show…
Massive thank you to our incredible exhibitors Bailey and Mitchell Photography for all of the images here.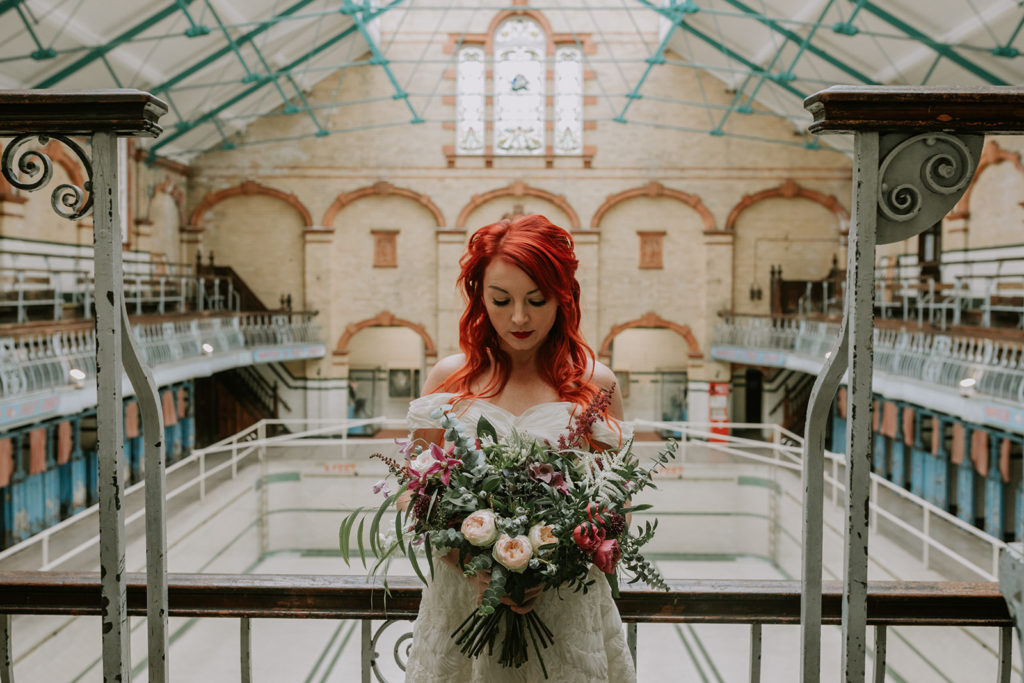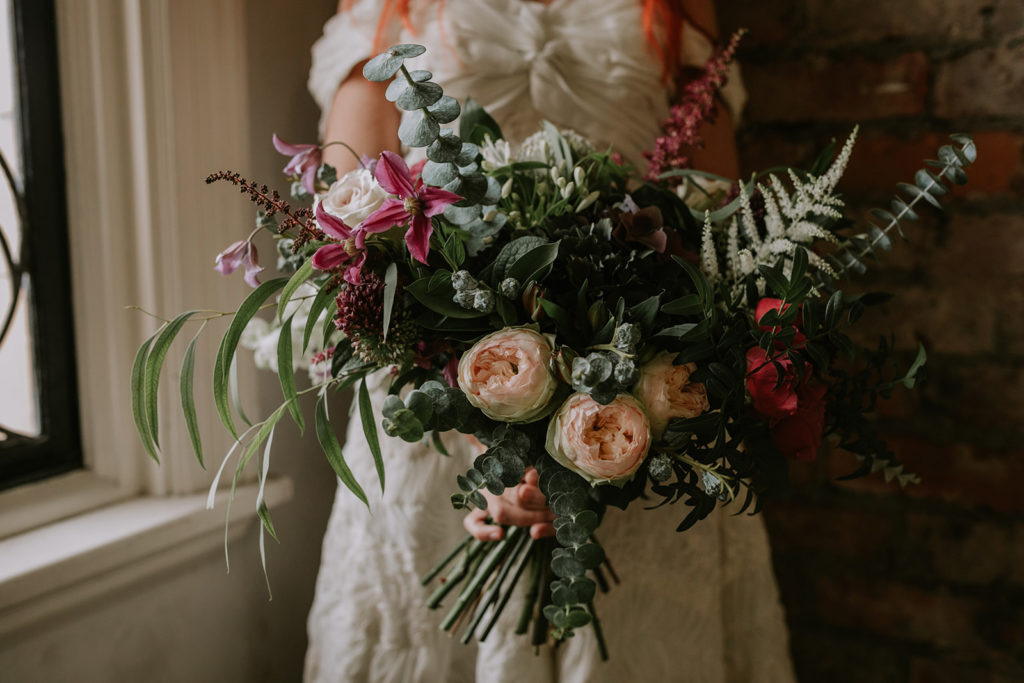 Victoria Baths
Firstly we have to acknowledge the incredible space that is Victoria Baths. Full of history and such an iconic place to hold an event. We have had shows there before and they are always amazing, however, this was our very first Ethical ECO Wedding Show there. Not only is the baths gorgeous for an event, but it also provides such a unique space for exhibitors and ticket holders to explore too. All the images here are from the different unique spots around the baths, showcasing just how gorgeous the spaces are. If you haven't ever been then we would highly recommend taking one of the tours of the building and learning all about its history, plus taking in the beautiful space.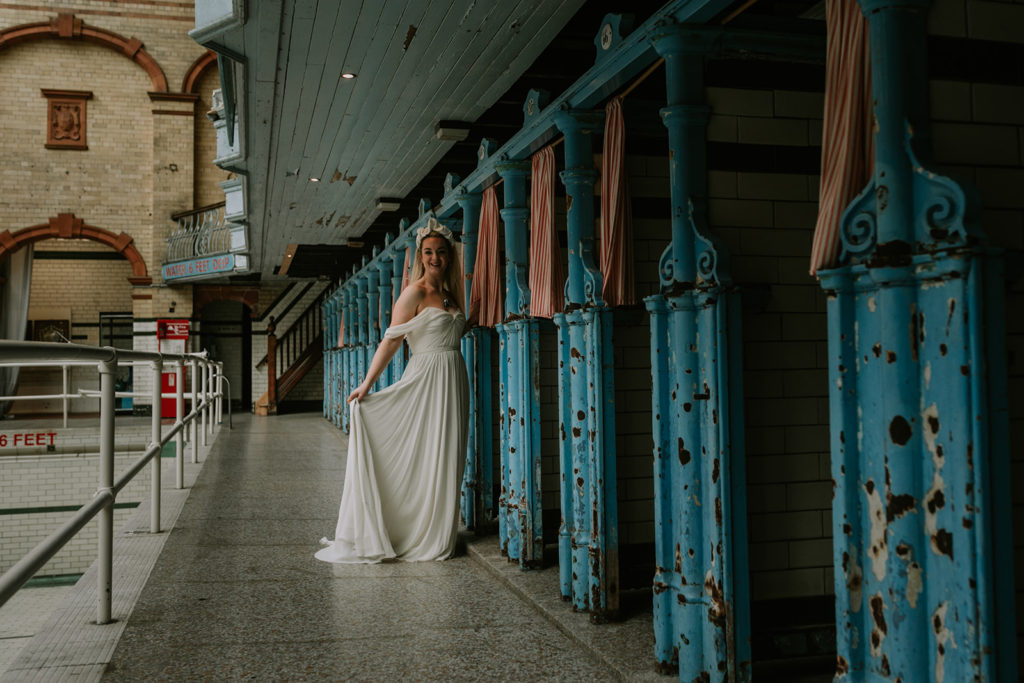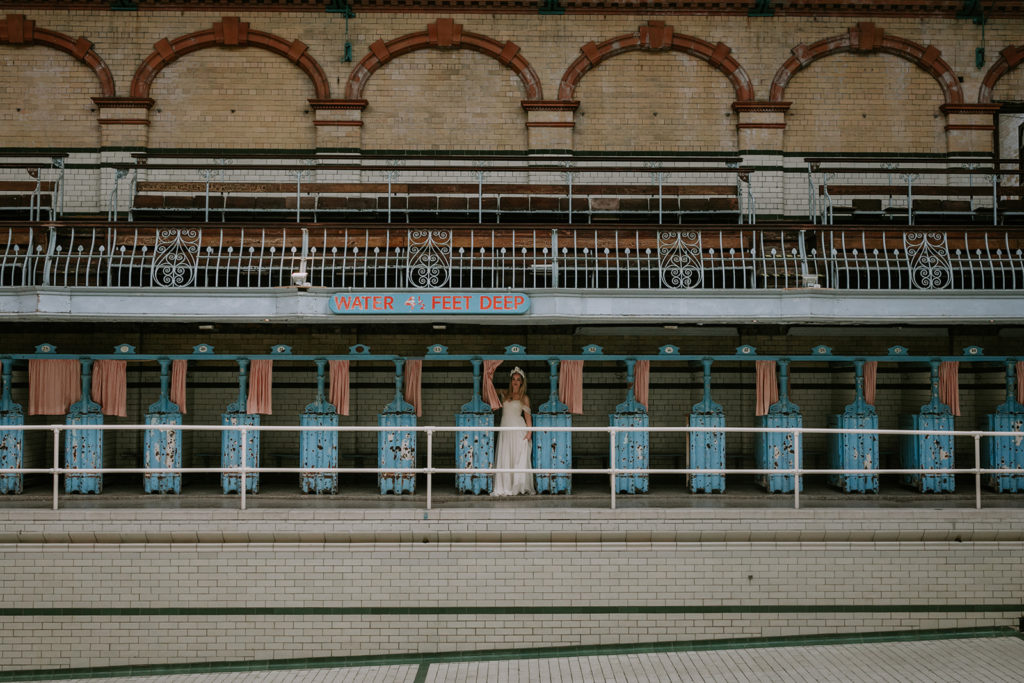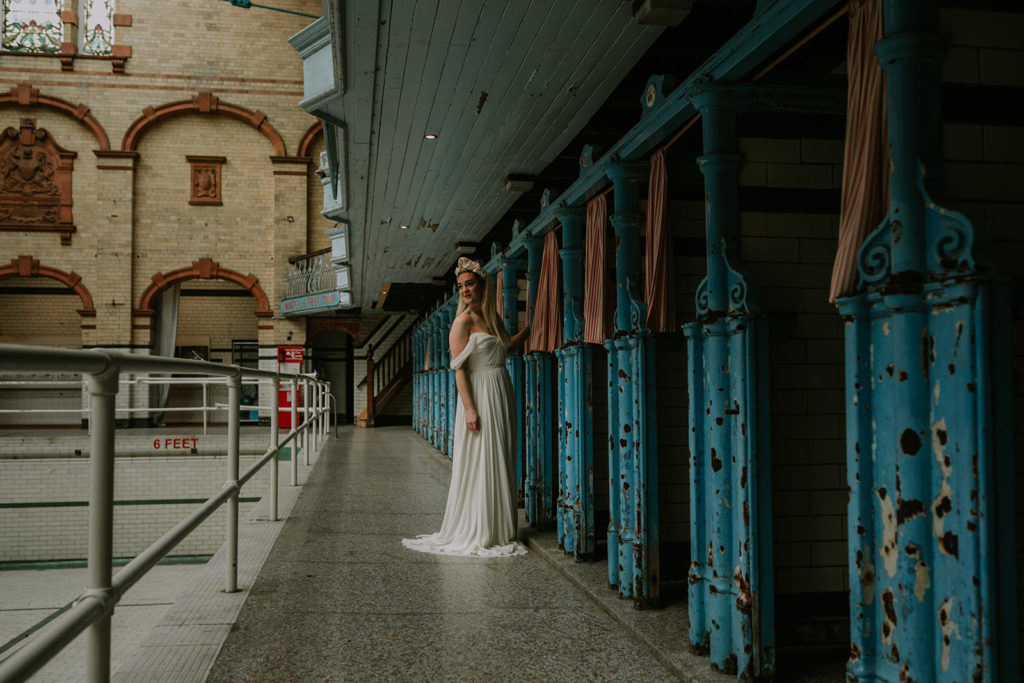 Exhibitors
A huge thank you goes out to all of the fab exhibitors who came along and exhibited with us. The atmosphere and connection between people were incredible to see. There was a sense of community between the exhibitors and also the couples loved the atmosphere and talking to everyone. After the past year, it was such a lovely thing to see, so a huge thank you to everyone that came along to visit us and also to the exhibitors for creating such creative spaces and an inviting atmosphere.
We even had exhibitors who have connected with one another and are now collaborating on future projects, plus some of our new exhibitors have got their products stocked in the bridal boutiques which is amazing!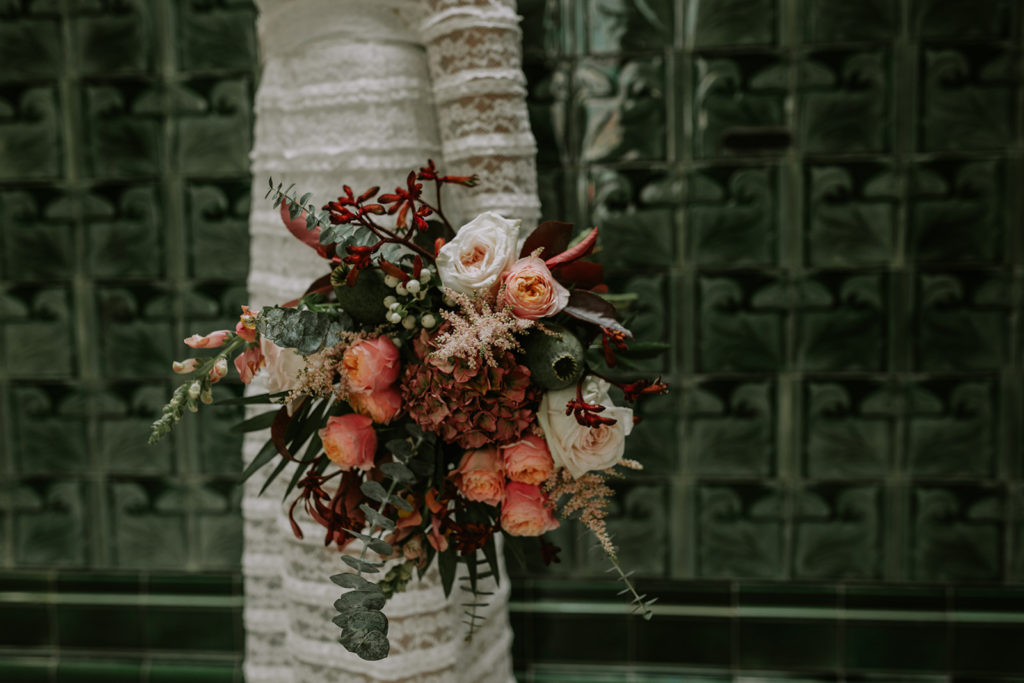 Take a look at the fab exhibitors who shared the day with us
Thomas Demol / Two for Joy / Isabelle Biggs / Bailey and Mitchell / Bridal Reloved Liverpool / Frock Goddess / Gettin Hitched Rocks / Gemma Walker Hair
Charlotte Hubbard CMLH / To be Revealed / Elizabeth Gaskell House / Claire Sunderland / Billie Bowskill / ROMMY / Rosie Imogen Illustration
Sami Lovett Design / Didsbury Bicycle Hire / Florist Rookie / Jennifer Hague Vocalist / Amanda Milston / Cakes by P / Serendipity Bridal / Bramble Lane
Silver Sixpence In Her Shoe / Carl Stuart Bespoke Tailor / Magpie Wedding Vintage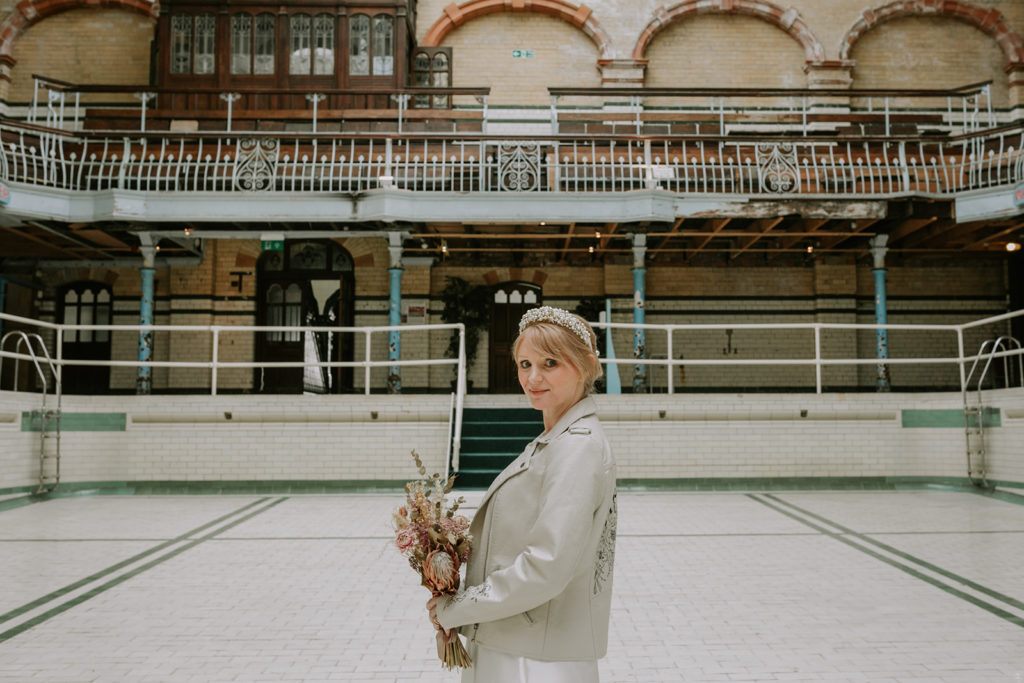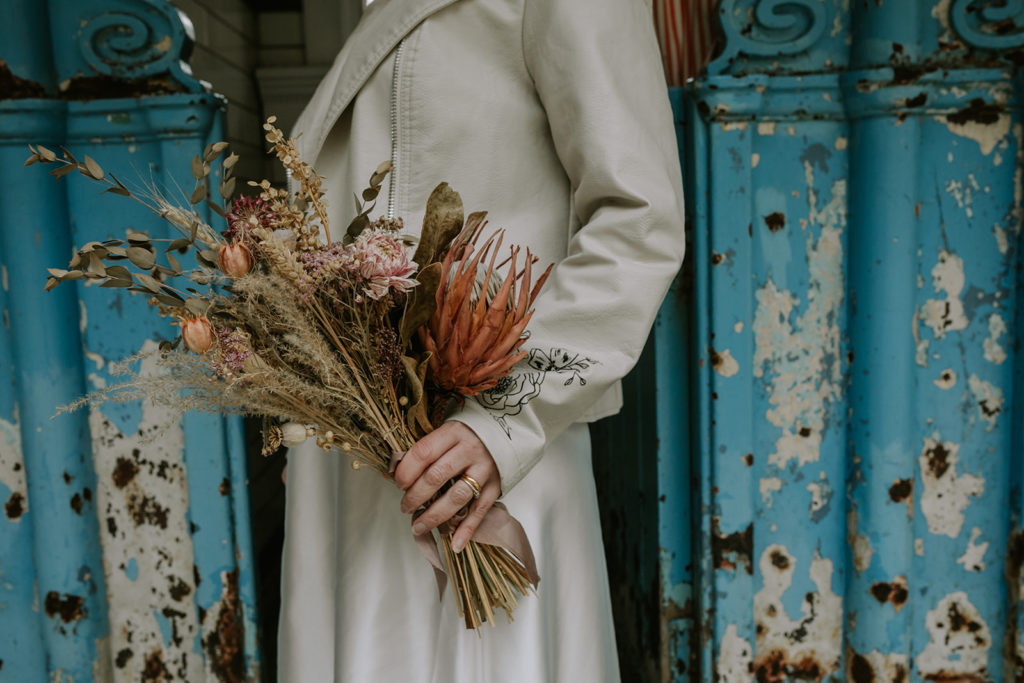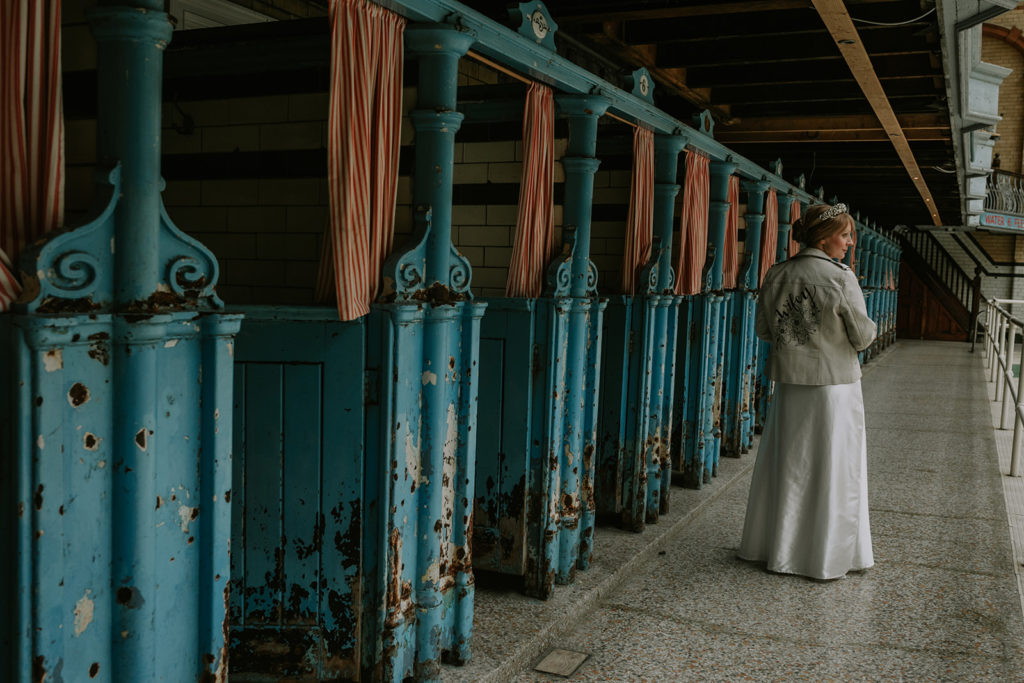 The day itself
With it being only our second Ethical Wedding Show and our first in Manchester, we really wanted to create something that felt different and show couples that they can have a stylish and eco-friendly wedding day. Throughout the day we not only had the main exhibition space, but we also hosted talks and workshops. The wonderful Gaynor from Bridal Reloved started us off with a talk and showcase of pre-loved wedding dresses. It was great to see people engaging in and excited by the gorgeous gowns, the boutique stocks and why considering preloved can have a huge impact on the environment.
We also had lots of brides trying on dresses and getting style advice in our new 'Style Lounge' area – with dresses available from 4 boutiques who all share the ethical and sustainable ethos. There were hair and make-up trials being done throughout the day with so many happy brides finding the perfect style for them.
Next, we had Sami from Just Lovett design hosting an eco-friendly personalised sign workshop. This was so popular with the couples! Sami designs wooden and laser cut signage and decor that is all sustainable. She helped the couples to create their own signs that they could take away with them. We loved seeing so many happy couples creating and taking their signs home. Do take a look at Sami's work
We also had a Q&A session with Thomas Demol Photographie who spoke to our couples about finding the right photographer to suit your personality. It is so important to find a photographer that you connect with and suits the style you want, so it was great to have Thomas discussing this and seeing the couples ask questions to help them.
Throughout the day we also had acoustic music from the talented Jennifer Hague vocalist, who entertained both our couples and exhibitors!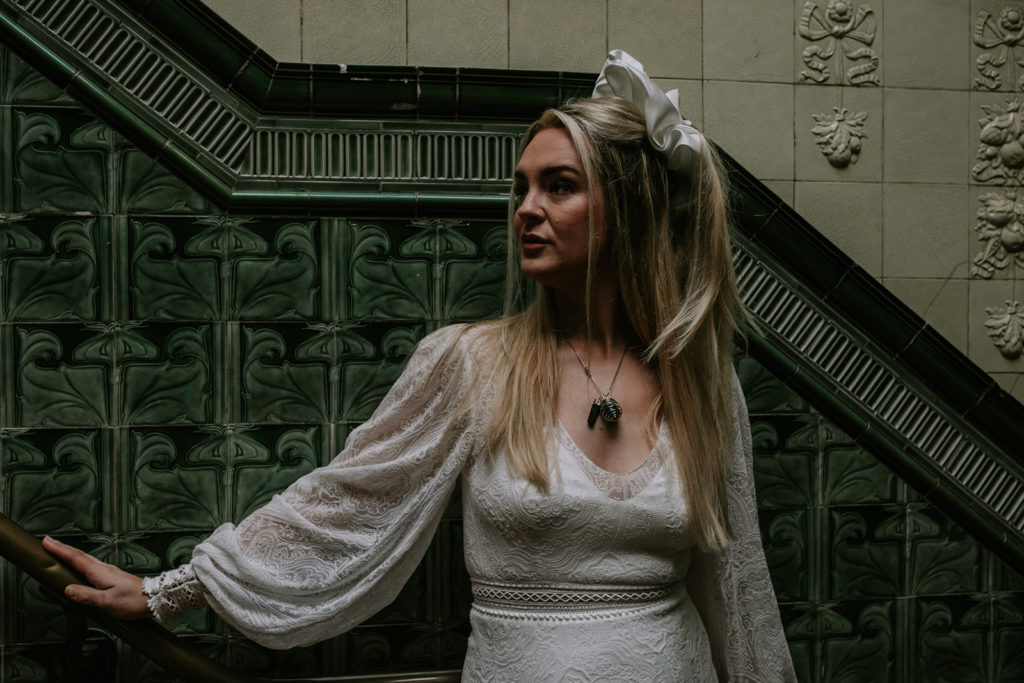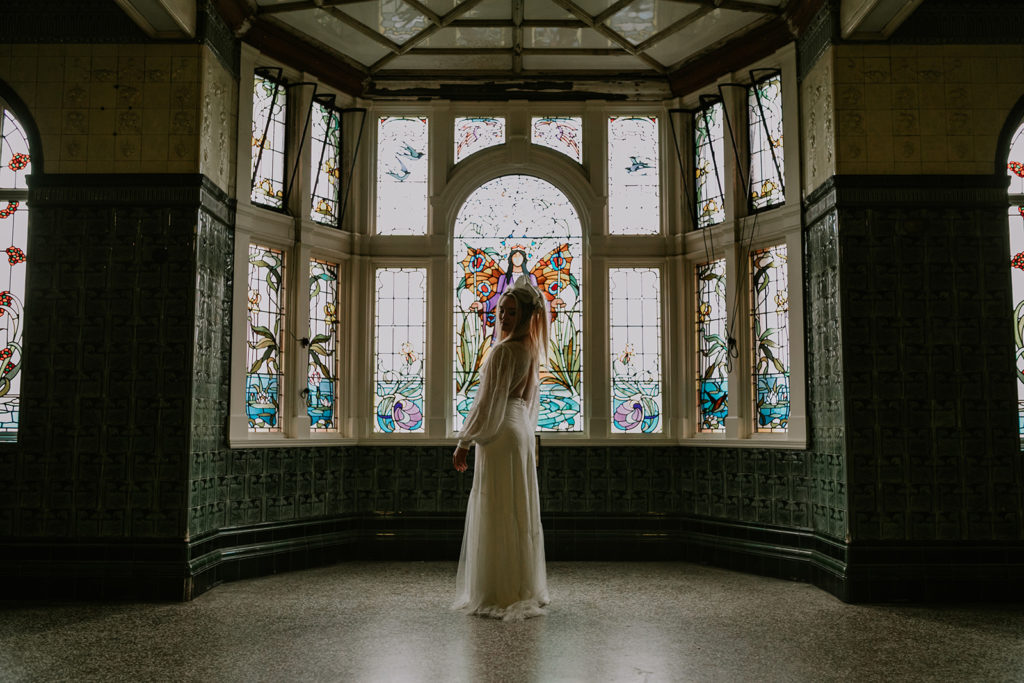 A huge thank you to everyone who exhibited with us and came to visit us at our first Ethical Wedding Show in Manchester. We can't wait to be back in March 2022! If you would love to join us then APPLY HERE.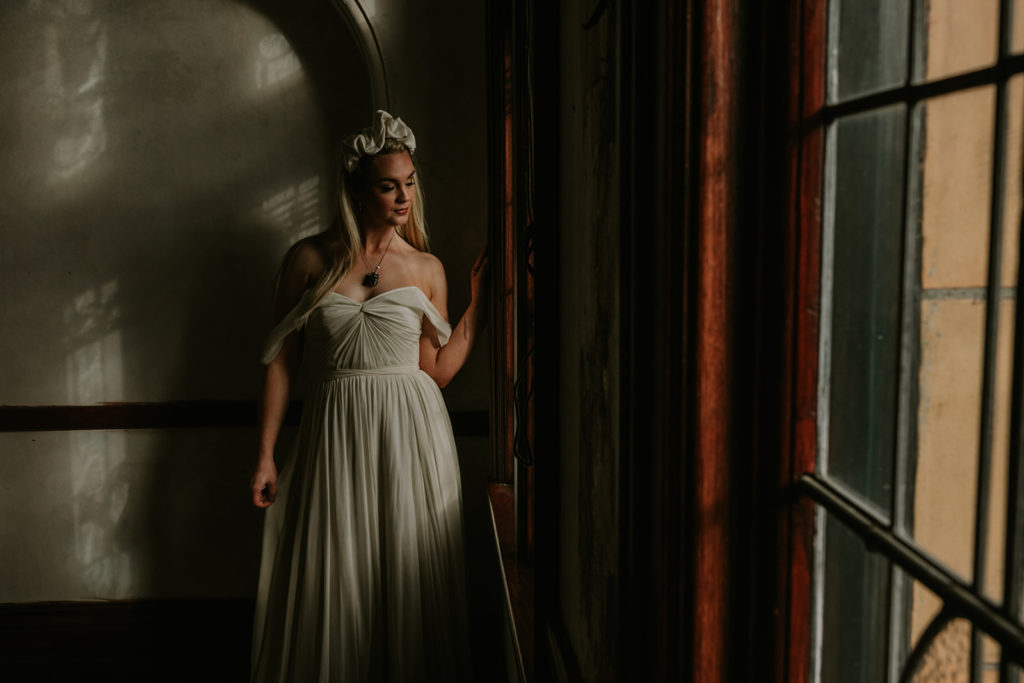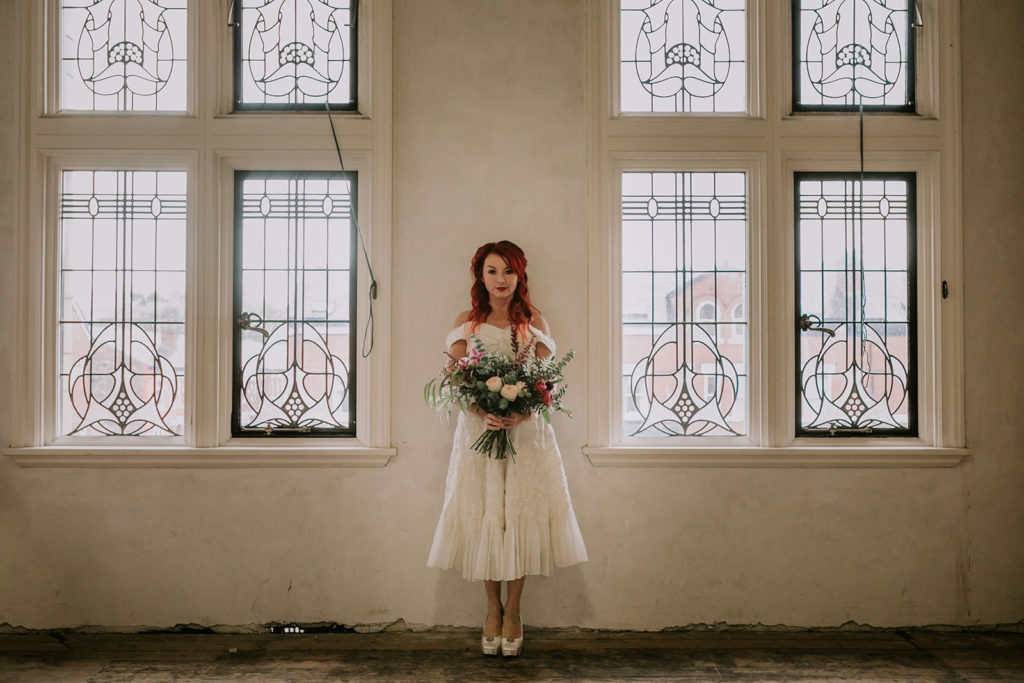 PHOTO CREDITS:
Photos by Bailey and Mitchell
Makeup by Charlotte Hubbard CMLH
Hair by Gemma Walker Hair
Models: Hayley Russell, Jo Dakin and Laura Heal
Dresses and accessories: Bridal Reloved Liverpool Frock Goddess ROMMY Serendipity Bridal Magpie Wedding Vintage Silver Sixpence In Her Shoe
Flowers by Florist Rookie and Didsbury Bicycle Hire
GET TICKETS FOR OUR NEXT MANCHESTER SHOW HERE