To carry on our acknowledgement and support of Fashion Revolution Week we have our favourite sustainable eco wedding dress designers for you today, proving that you don't have to compromise on style when it comes to your wedding dress and being a pro-planet bride. In any case, 70% of consumers surveyed say they would pay more for eco-friendly products. So it's not just good for the environment. It's also good for business. These designers are making waves in the wedding industry and creating beautiful designs made from sustainable materials, and, they're beautiful! Take a look…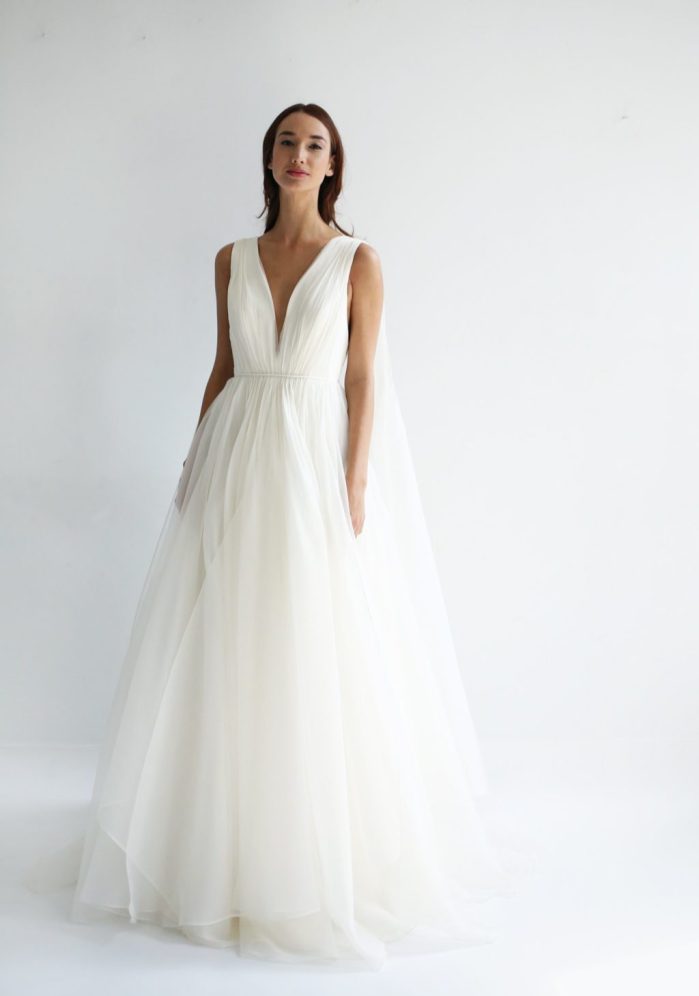 Frock Goddess
Big ticks for this ethical British bridalwear designer Frock Goddess, who create affordable bridalwear that is kind to the planet. Their simple, chic and laid back designs are perfect for brides that are looking for something different for their big day. Their dresses and separates are designed and made in house using sustainable fabrics. Their ways of working means that they can keep prices lower than you's expect for a wedding dress… win-win! Everything in their boutique is ready to wear so you can pick an off the peg dress, designed and handmade in Britain.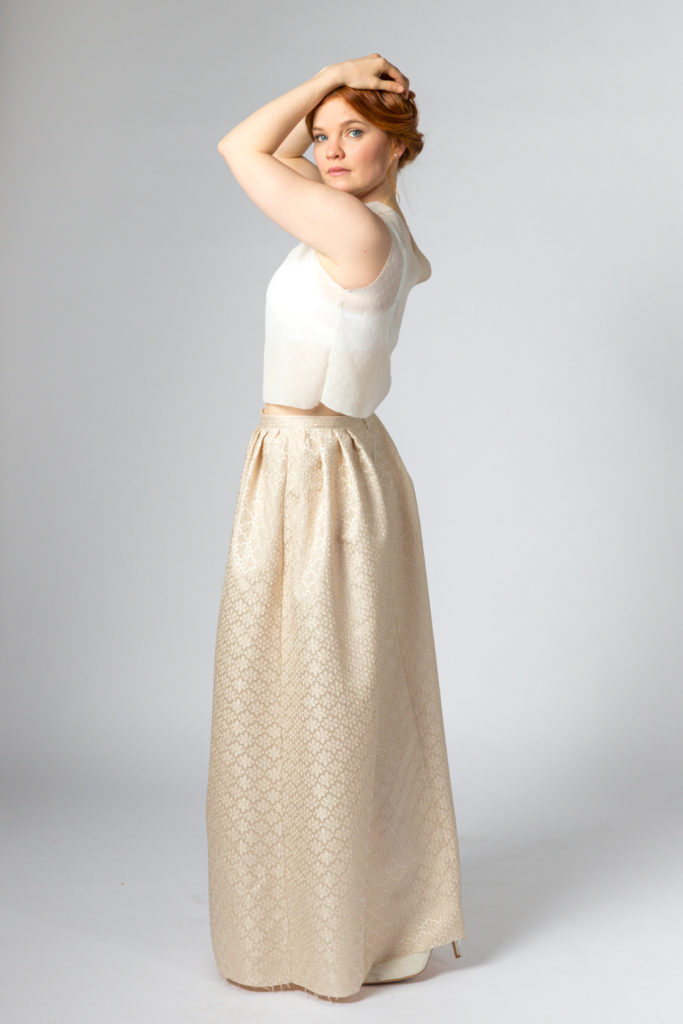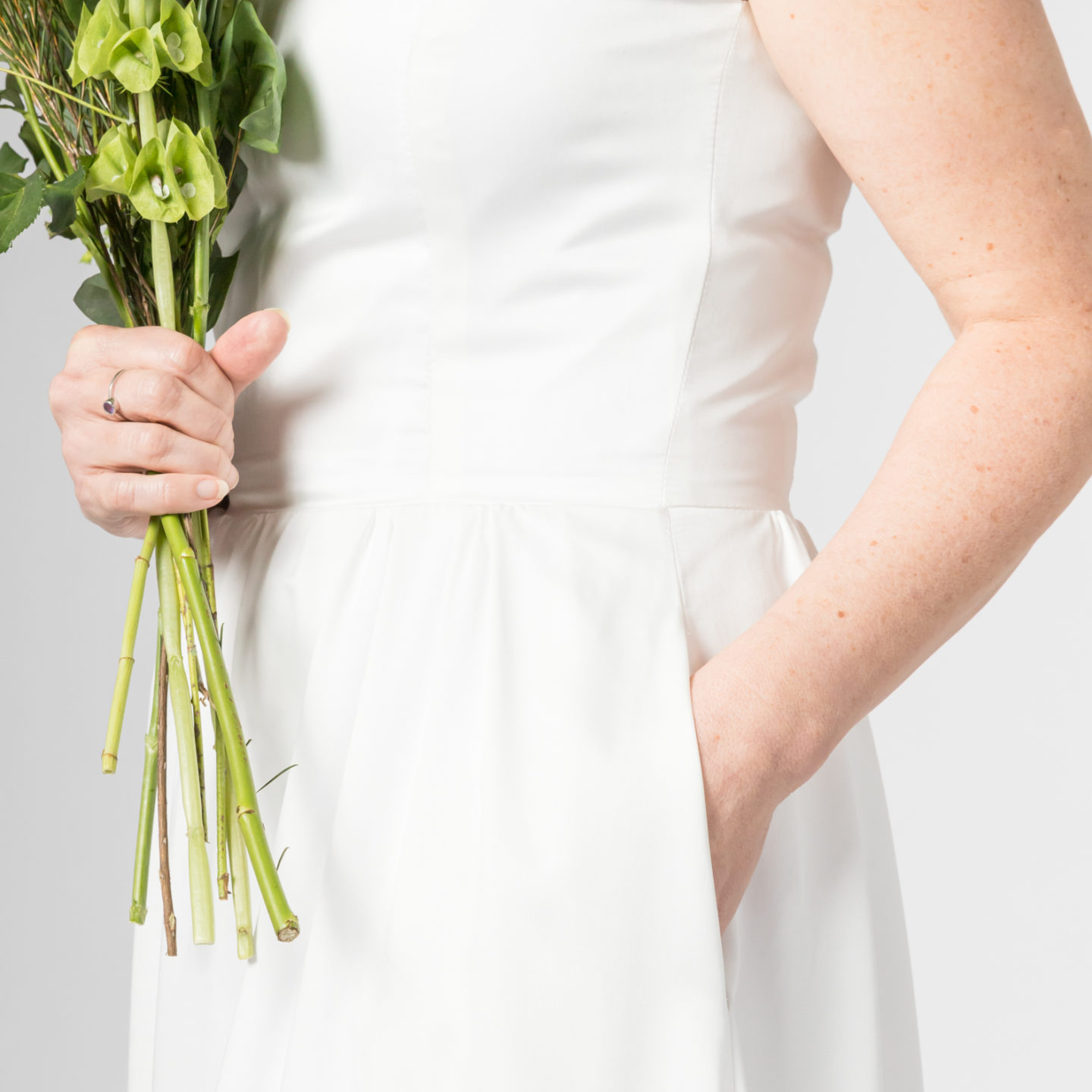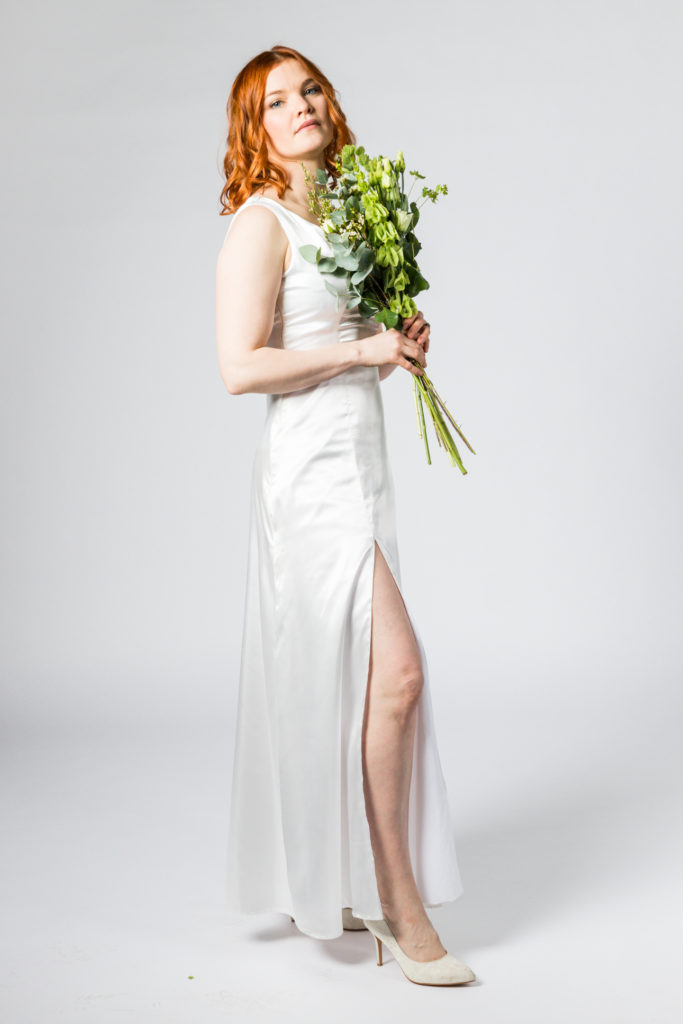 River Elliot Bridal
River Elliot Bridal offers a choice of ethical and vegan wedding dresses, she's incredibly passionate about the environment and sustainability and aims to reduce the landfill produced by the textiles industry each year. Her eco-friendly wedding dress collection is for brides looking for minimal chic style and is made using sustainable and cruelty-free materials. She also offers a couture service, meaning you can design exactly what you want and it can be made ethically too!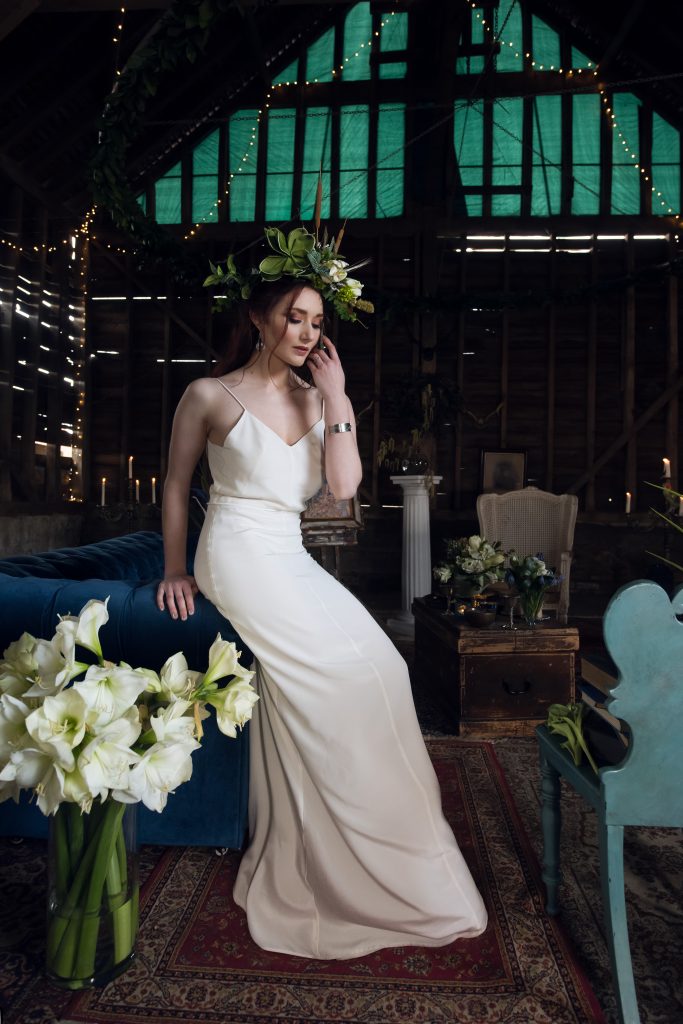 Photography: Markuza Photography
Photography Camilla Andrea Photography
Leanne Marshall
Leanne Marshall produces beautiful gowns and carefully sources materials in order to make their wedding dresses sustainable. They use recycled silks for their linings and use sustainable textiles and natural fibres. They also recycle their textile waste, so offcuts are sent to an organisation called FABSCRAP who responsible recycle any waste. Her designs are sophisticated and known for their 'light, flowing lines, feminine details, and timeless elegance.' You can find them at Rock The Frock Cheshire.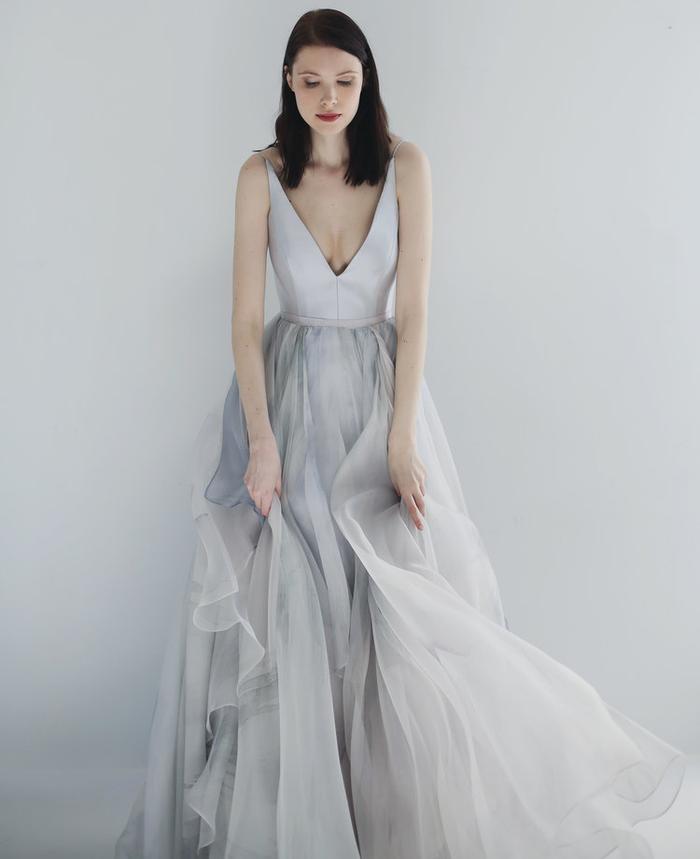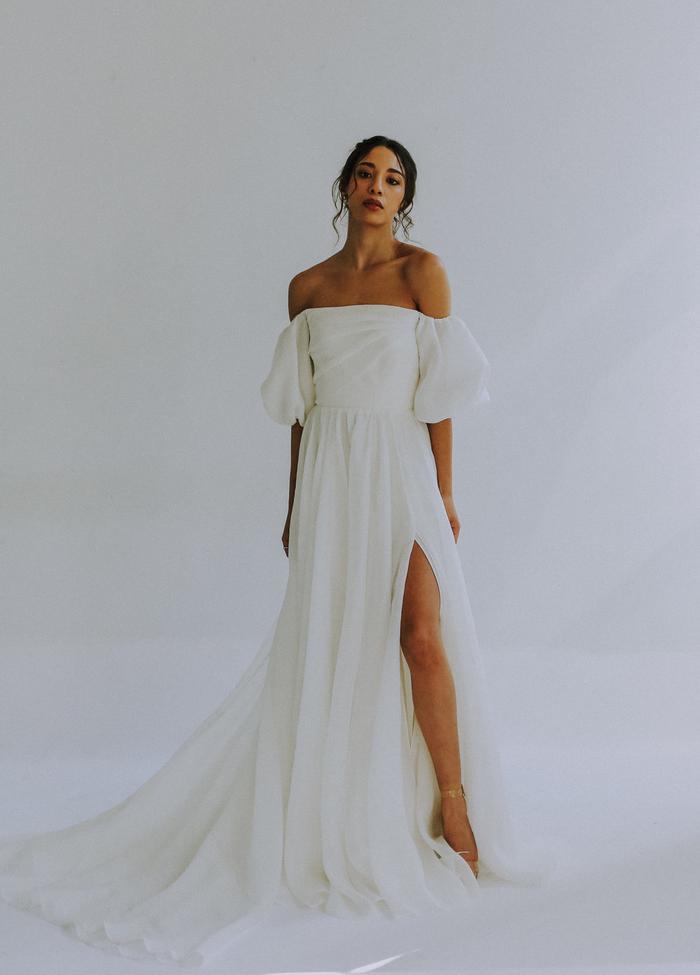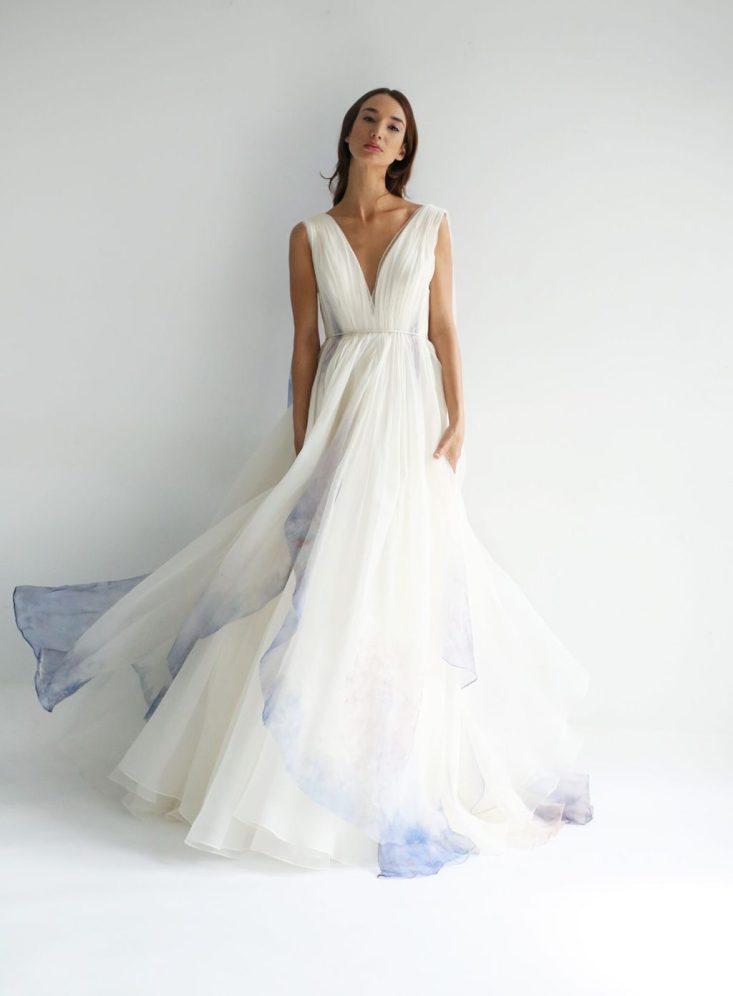 We're happy to announce that Magpie Wedding will be hosting The Ethical Wedding Show this autumn – check out the dates here.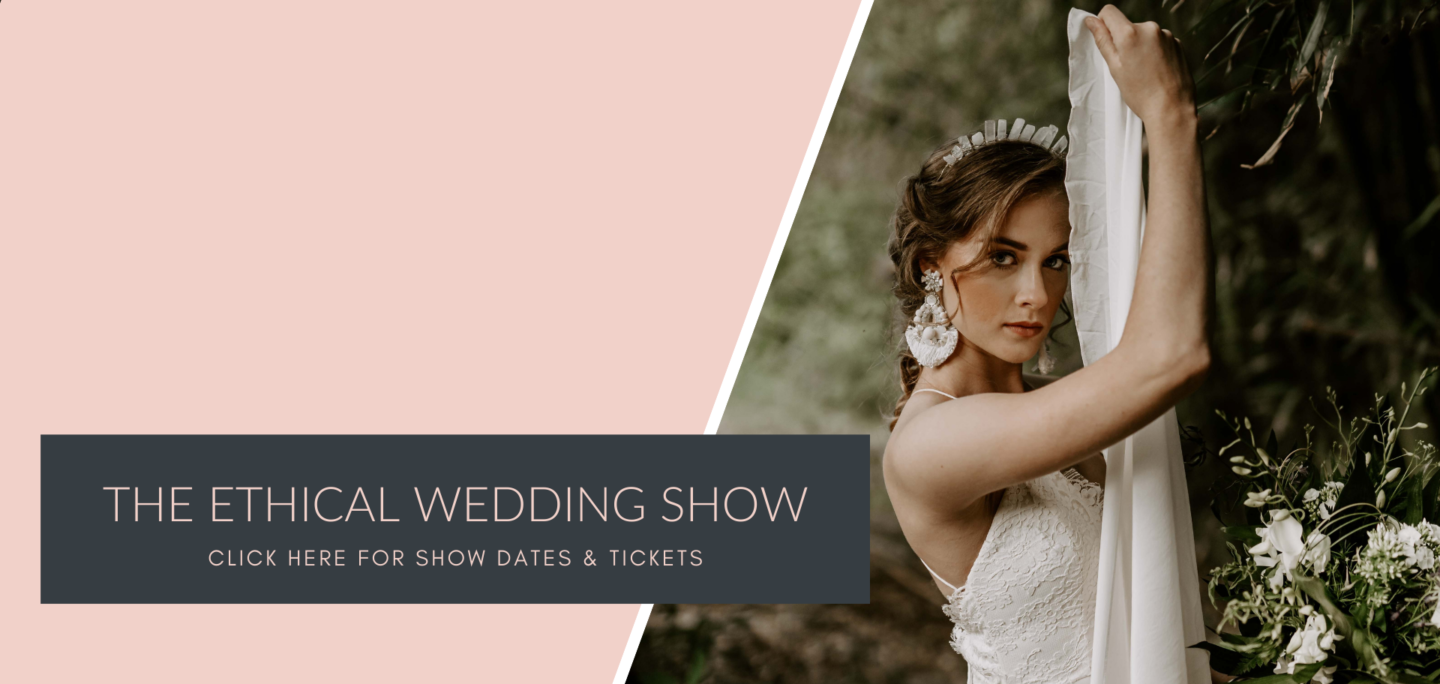 Mia Sylvia Bridal
Looking for something colourful for your wedding day? Mia Sylvia Bridal offers a slightly different way of finding your sustainable wedding dress. Thier beautiful vintage dresses are hand-dyed with natural dyes such as turmeric, chlorophyll, dried hibiscus, black turtle beans, avocado and madder… how amazing! You can choose a pre-dyed vintage wedding dress or a plain one which can then be dyed in your chosen colour palette, plus 15% of all proceeds go to Eco Restoration Camps.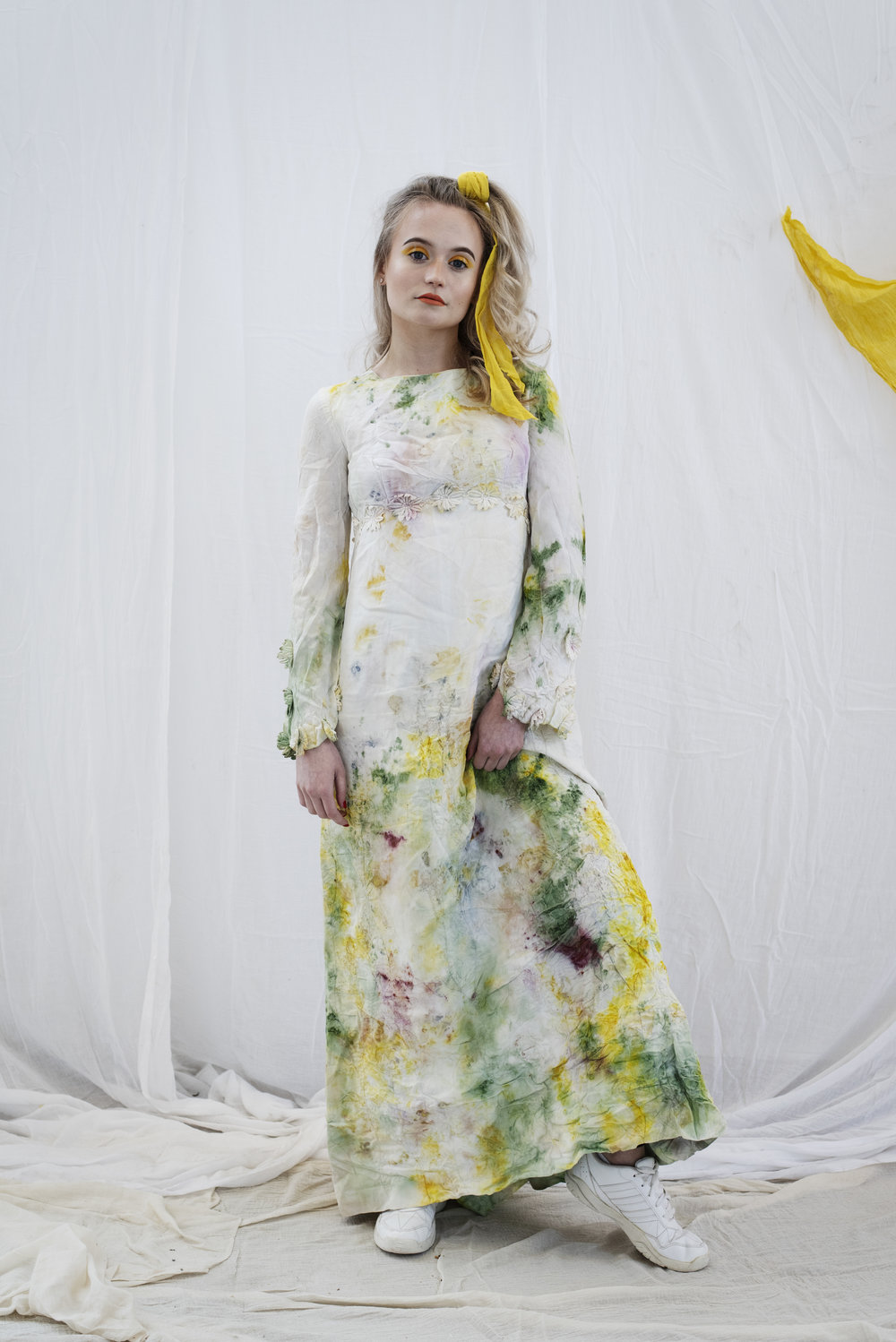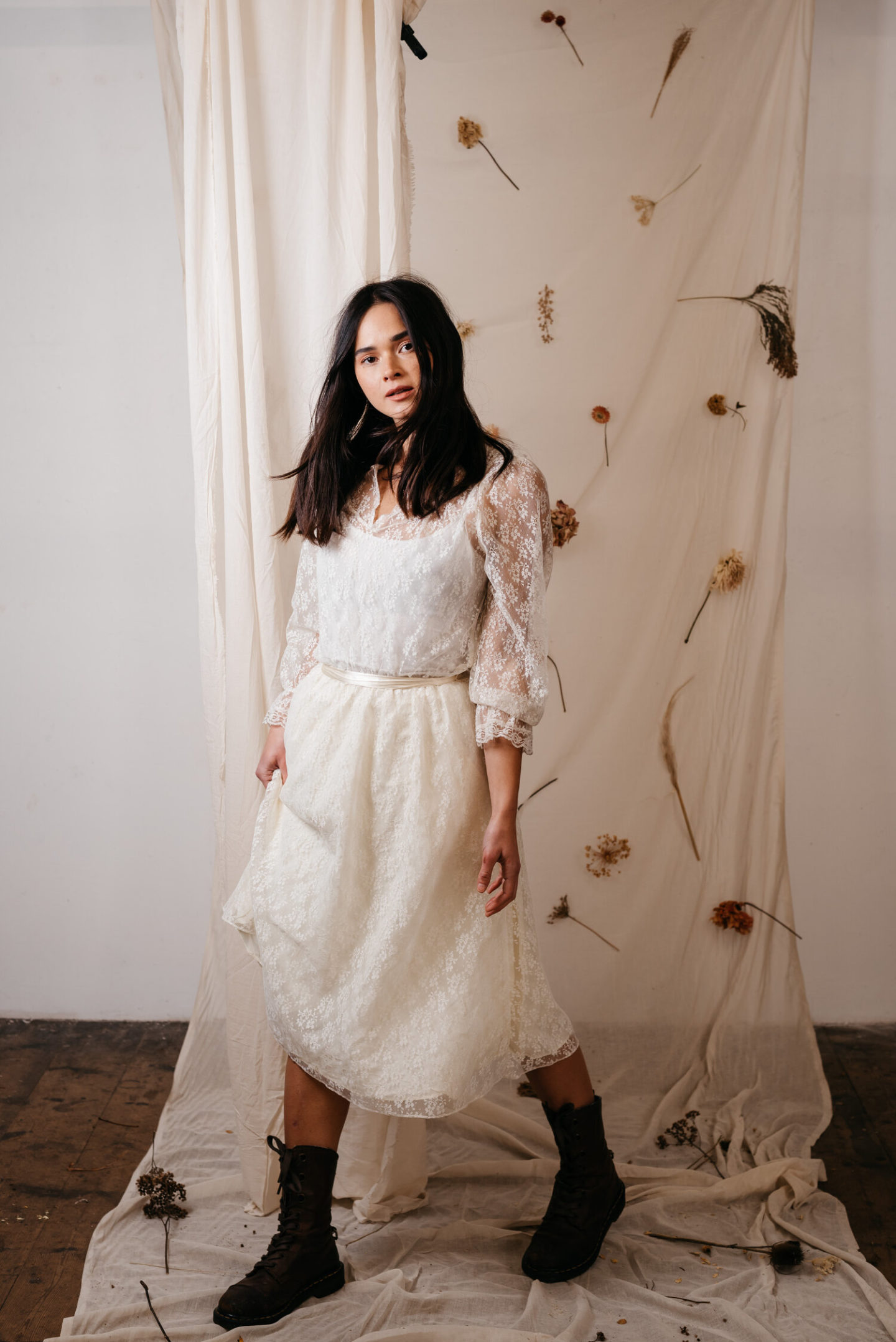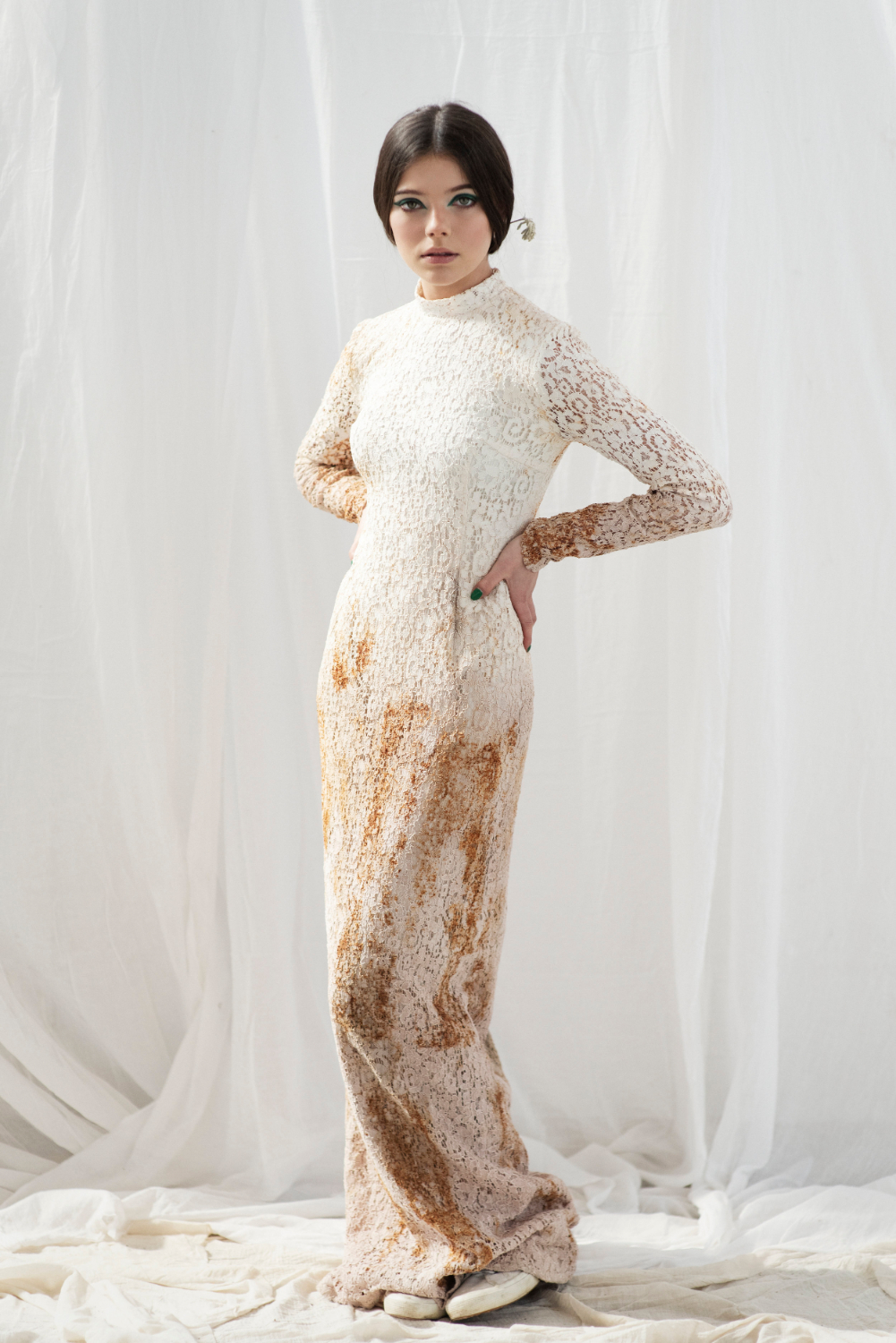 Lee Klabin
Another British designer to celebrate is modern, couture bridalwear designer Lee Klabin. They not only create beautiful pieces but the company is also eco-friendly, and sustainability is always at the forefront of their mind when it comes to designing and making their bridalwear. One for alternative brides that are looking for a laid-back luxe vibe for their big day, and they even have sustainable knitted gowns for those winter nuptials.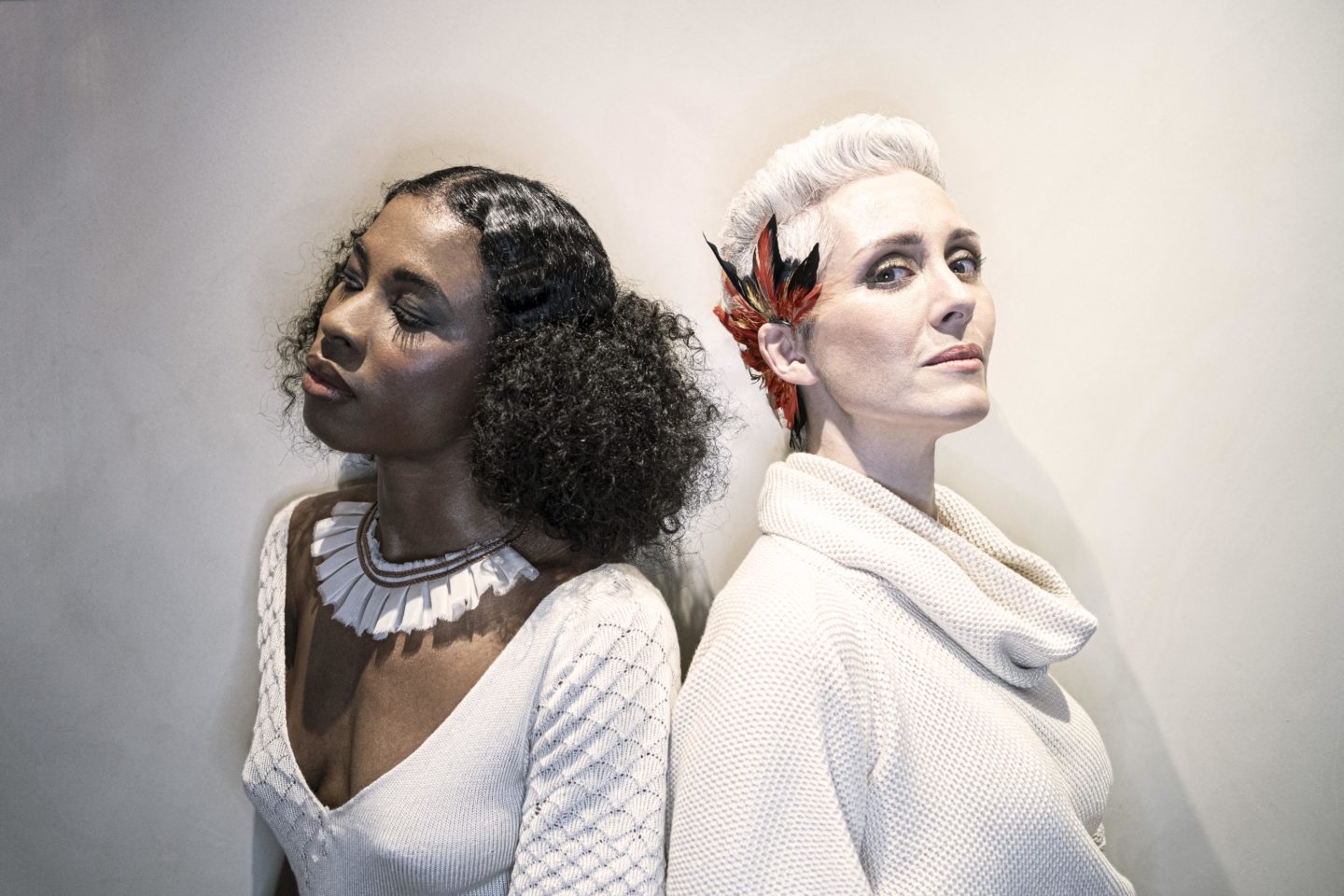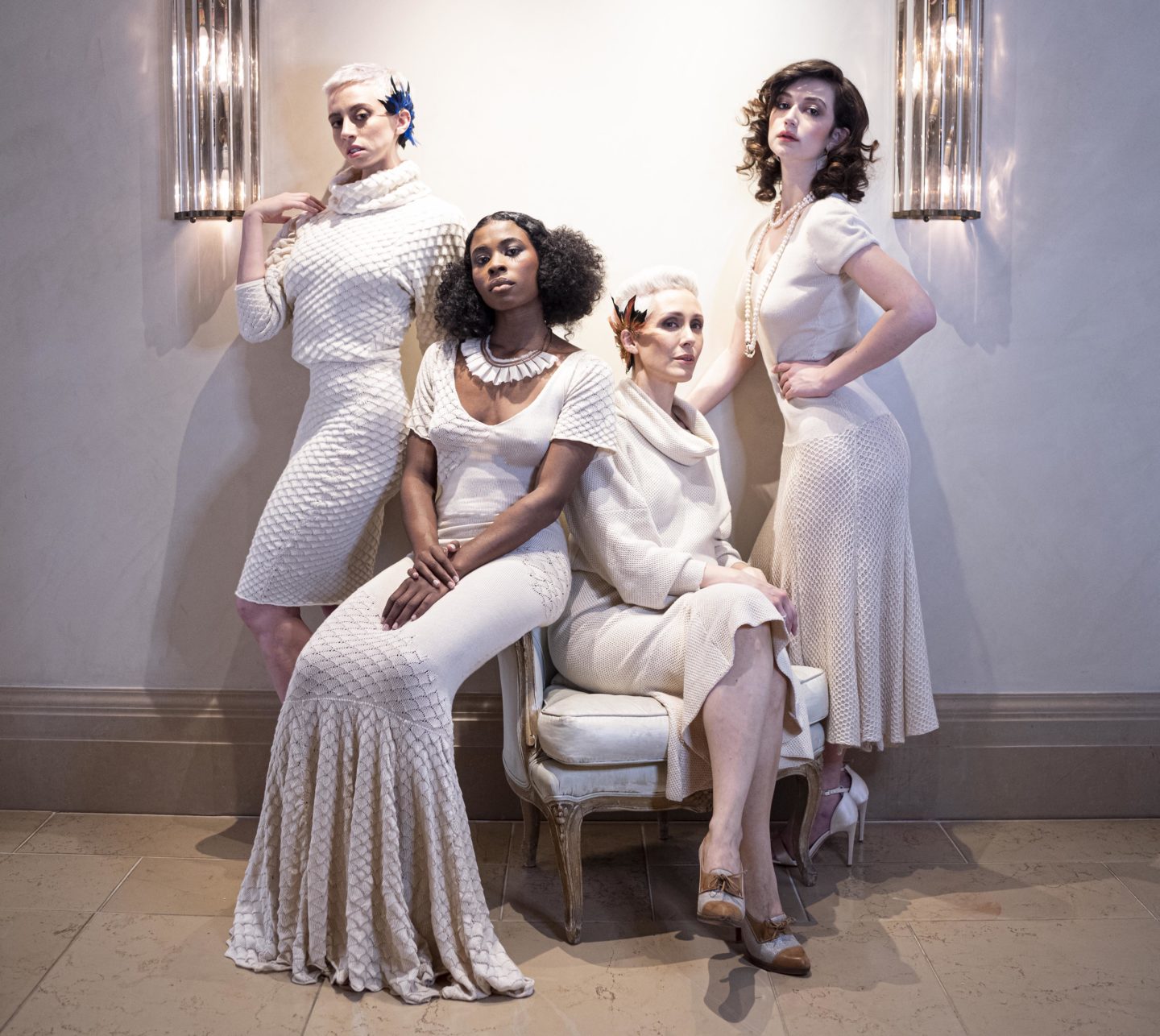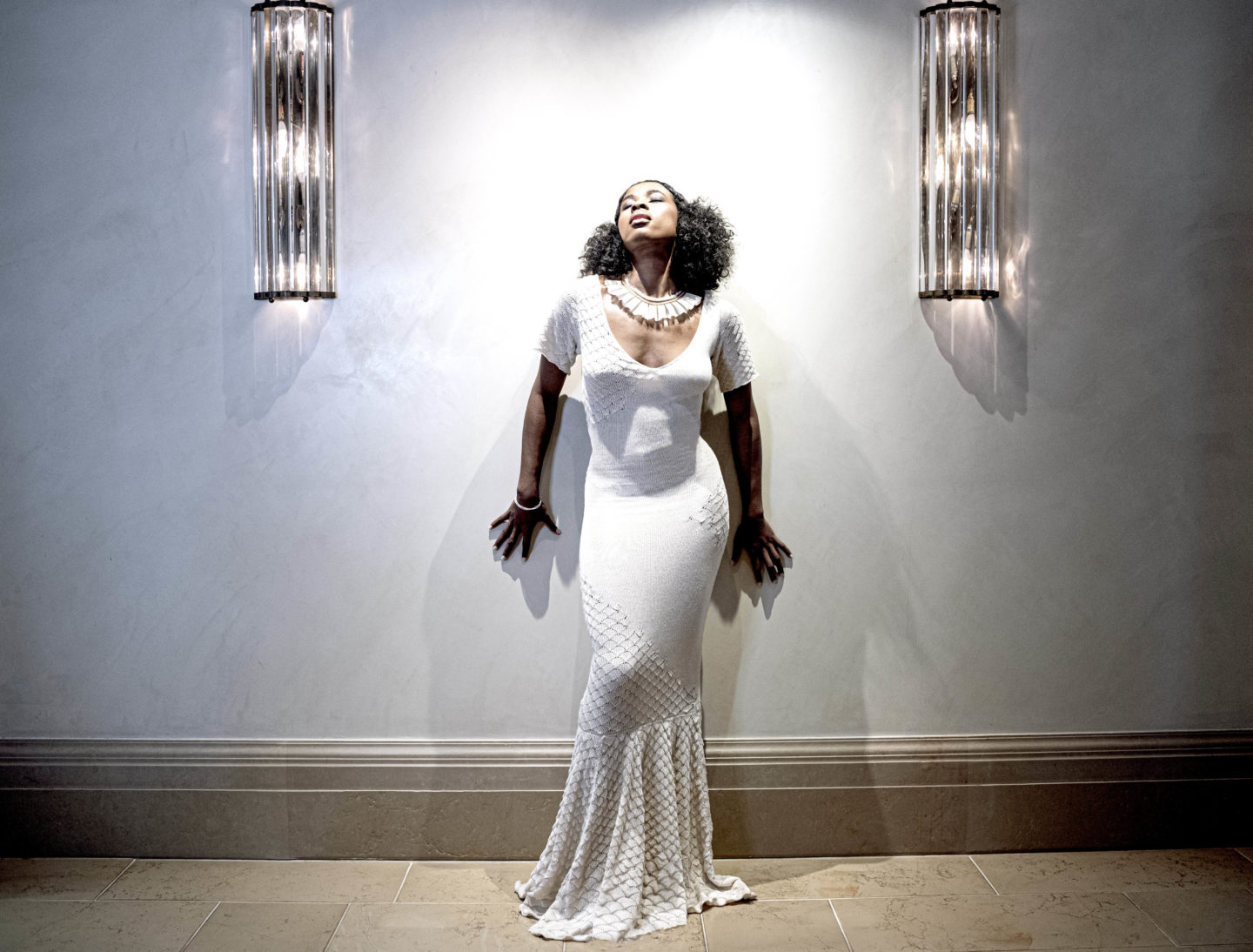 IF YOU LOVED THESE SUSTAINABLE WEDDING DRESS DESIGNS PIN THEN TO YOUR WEDDING PINTEREST BOARDS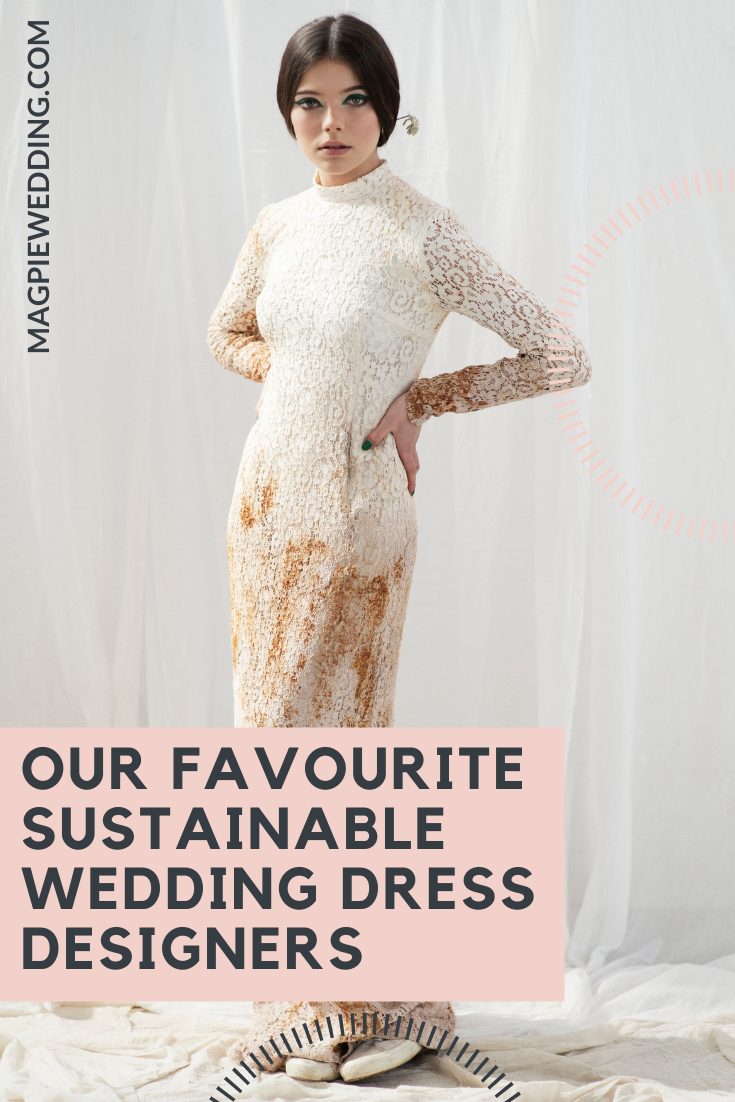 For more blogs inspired by being more ethical take a look at these:
Our Favourite Pre Loved & Vintage Wedding Dresses
Ethical Weddings – 10 Things To Consider When Choosing Ethical Flowers
Eco Friendly Wedding With Bright Will Florals; Not Just A White Wedding