Here at Magpie Wedding, we want to open our brides up to the option of buying vintage or pre-loved wedding dresses. First of all, buying a second-hand wedding dress doesn't have to take away from the experience of buying your gown. In fact, we believe it makes the dress even more special. Think about the history that comes with some of these vintage wedding dresses, and the positive environmental impact that comes with buying second-hand – there are so many different elements that come together to explain why you choose your dress, making your journey so unique! On today's blog, we will be sharing some of our favourite UK vintage/pre-loved wedding dress shops.
(This post contains affiliate links)
Bridal Reloved
Being one of the UK's largest bridal chains, and the world's only chain of pre-loved wedding dress boutiques; Bridal Reloved simply had to feature in our best UK vintage/pre-loved wedding dress shops list. With 18 shops spread across the UK, we're sure you can find the hidden gem you're searching for. In addition to selling bridal gowns, they also stock accessories – such as tiaras and veils – and bridesmaid dresses.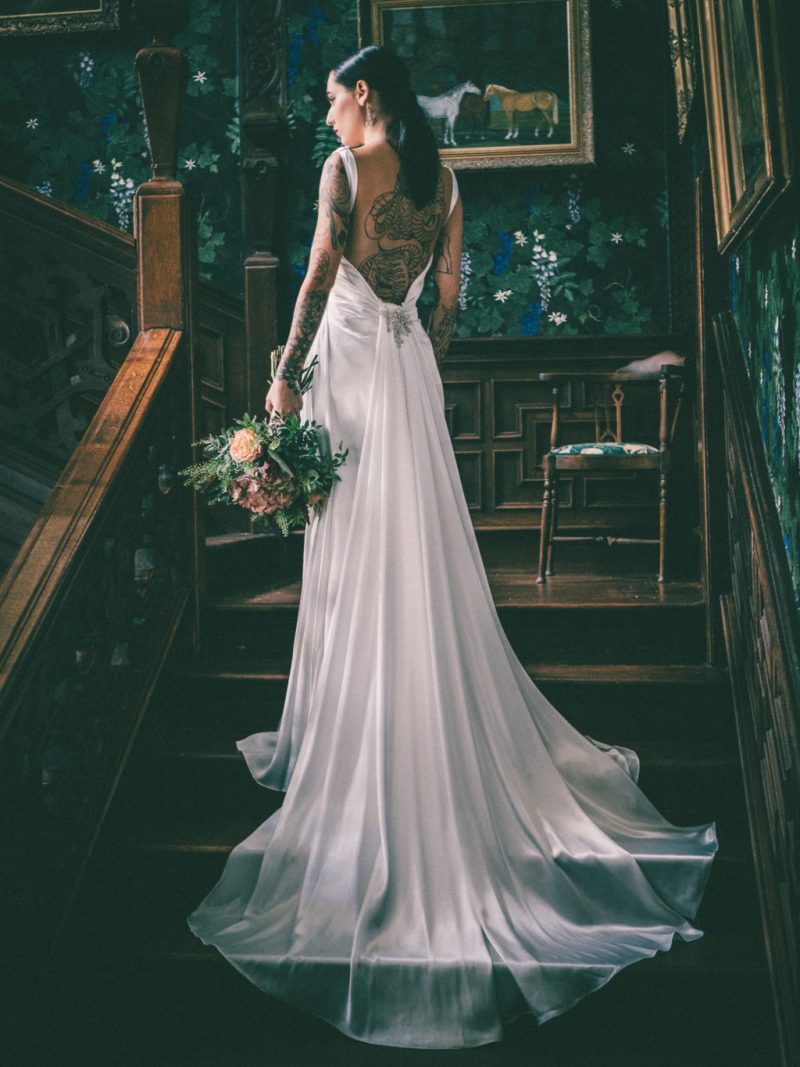 Photo by @beyondtheframephotography
"Bridal Reloved is a chain of award winning bridal boutiques across the UK selling luxury designer ex sample wedding gowns such as Jenny Packham, Bowen Dryden and Kate Halfpenny to name a few. We also sell pre-loved wedding gowns – so recycling is our thing! But we have so many more ethical credentials: We are a certified member of the Sustainable Wedding Movement and have achieved Plastic Free Status from Surfers Against Sewage. We support many charities that are eco conscious and also support couples with terminal illness both privately and through the Wedding Wishing Well Foundation. In 2020 we are launching our own charity "A Brief Bride". Our charity will focus on reusing the off cuts from bridal alterations. These off cuts will be used to make underwear for people in crisis as well as making bridal garters which will be sold to raise money."
Kate, Bridal Reloved
Brides Do Good
This specific boutique is close to our heart. We're proud to share that Brides Do Good is our chosen charity for our shows. The company donates up to two thirds of the proceeds from their ex sample and pre loved wedding dress sales to fund projects that fight against child marriage. Furthermore, with discounts of up to 70% on the original price, their goal is to ensure you can afford the dress of your dreams, 'whilst making other dreams come true'.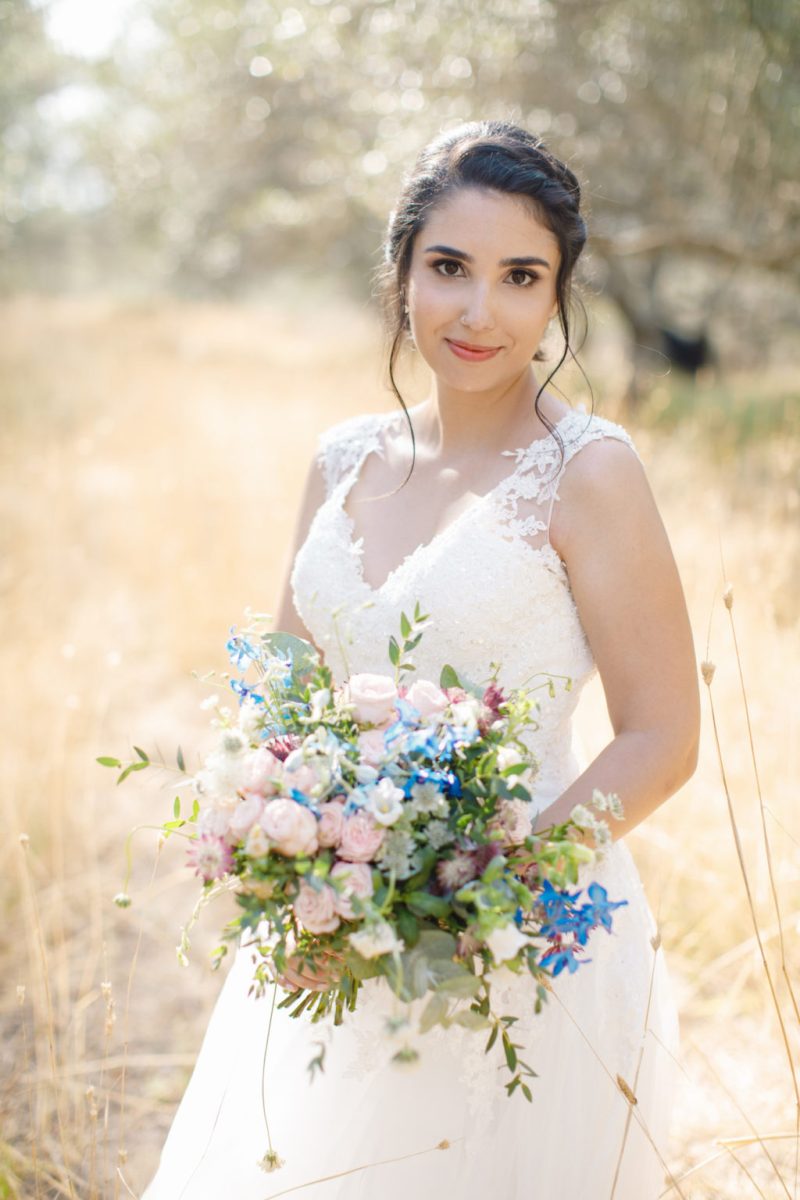 Photo by @juliakaptelova_photography
Days of Grace Vintage
Located in Budleigh, Salterton, Days of Grace specialise in vintage bridalwear ranging from 1920s to 1990s and starting at prices as low as £75. With tons of reviews raving of their impeccable customer service, we cannot recommend them enough!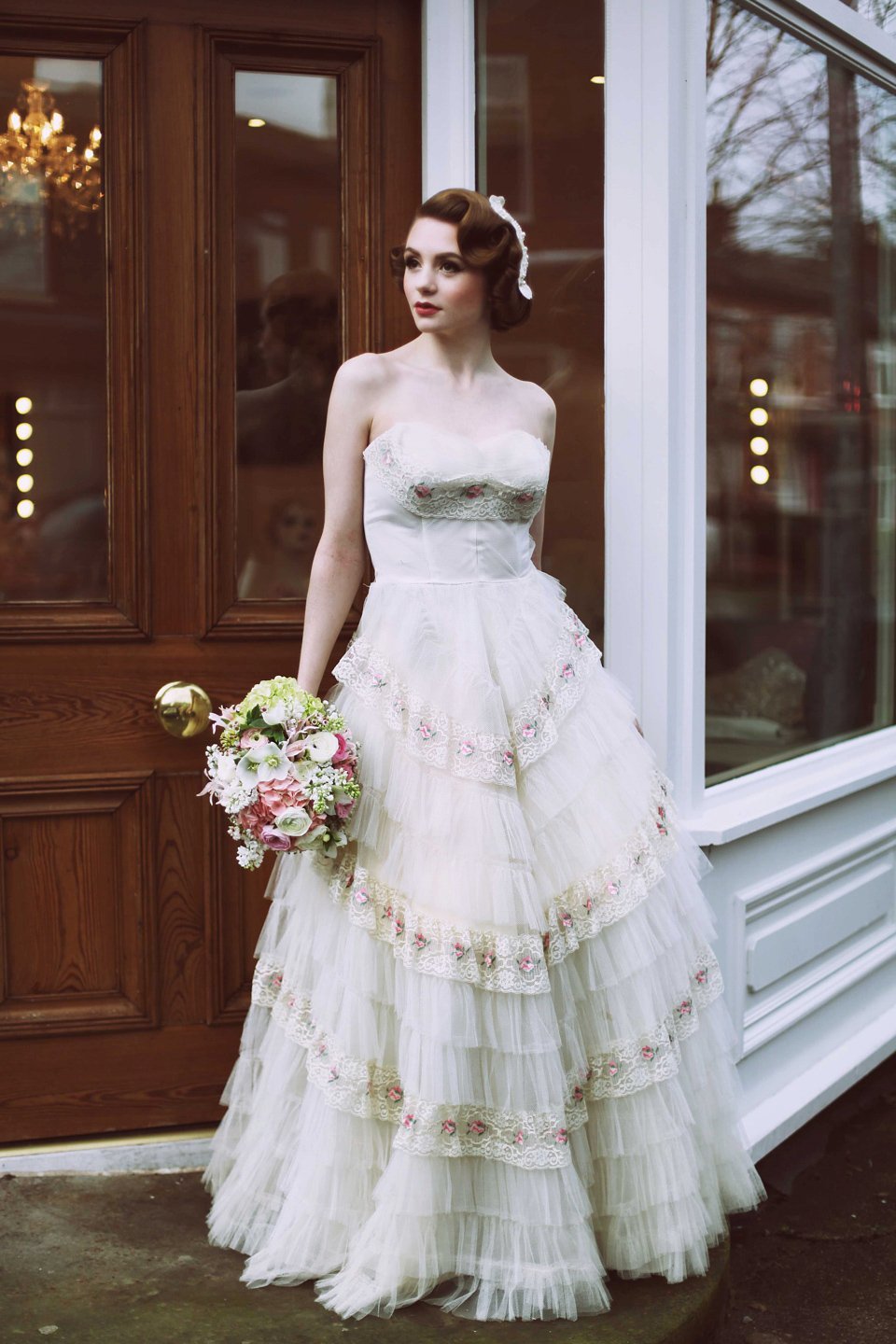 Photo by @ninapangphotograpphy
"When I first moved to the West Country, many moons ago, I was overjoyed to find a wealth of gorgeous clothes from the 20s and 30s with their interesting owners who had retired here. Chief amongst the heirlooms was the bridal trousseau. My passion for antique fashion was born! Wedding dresses of the past are so different from today's mass-produced in China. Often bespoke or handmade they have passed down the years with their stories and treasured for the next generation. The fabrics are soft and real – lace, fine cottons – think the romance of parachute silk. No two the same, they will hand wash and can be adapted to suit today's bride. In our collection they span from 1900-1970 with an abundance of antique lace!" Ethical and economically sane a lovely vintage gown will be a thing of beauty forever"
Linda, Days of Grace Vintage.
Oxfam Bridal
Oxfam online has a whole bridal section with dresses that are vintage or preloved, as well as accessories and bridesmaid dresses. Prices start as low as £20 – and your money obviously goes to their charity.
Pre-Loved UK
Another site online to buy second hand wedding dresses is PreLoved UK. This is where people from the general public sell their wedding dresses which is great for a bargain but do remember that you cannot try them on as you can in a boutique.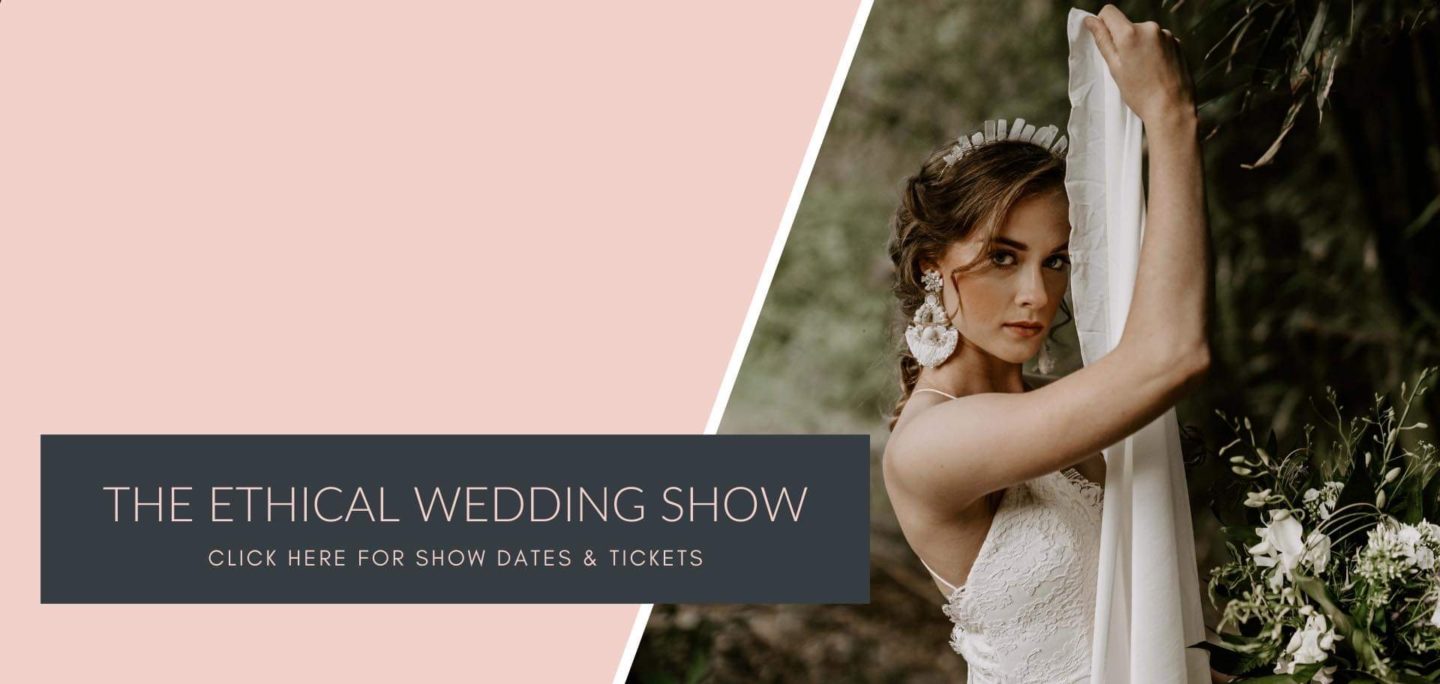 Vintage Lane Bridal
Boasting a wide variety of one of a kind vintage and bohemian wedding dresses, Vintage Lane Bridal was obviously to be featured in our best UK vintage/pre-loved wedding dress shops. Stocking sizes from 6 -16, this Bolton based wedding dress shop pride themselves on their options and low prices. We can't believe that all their gorgeous gowns fall under £350.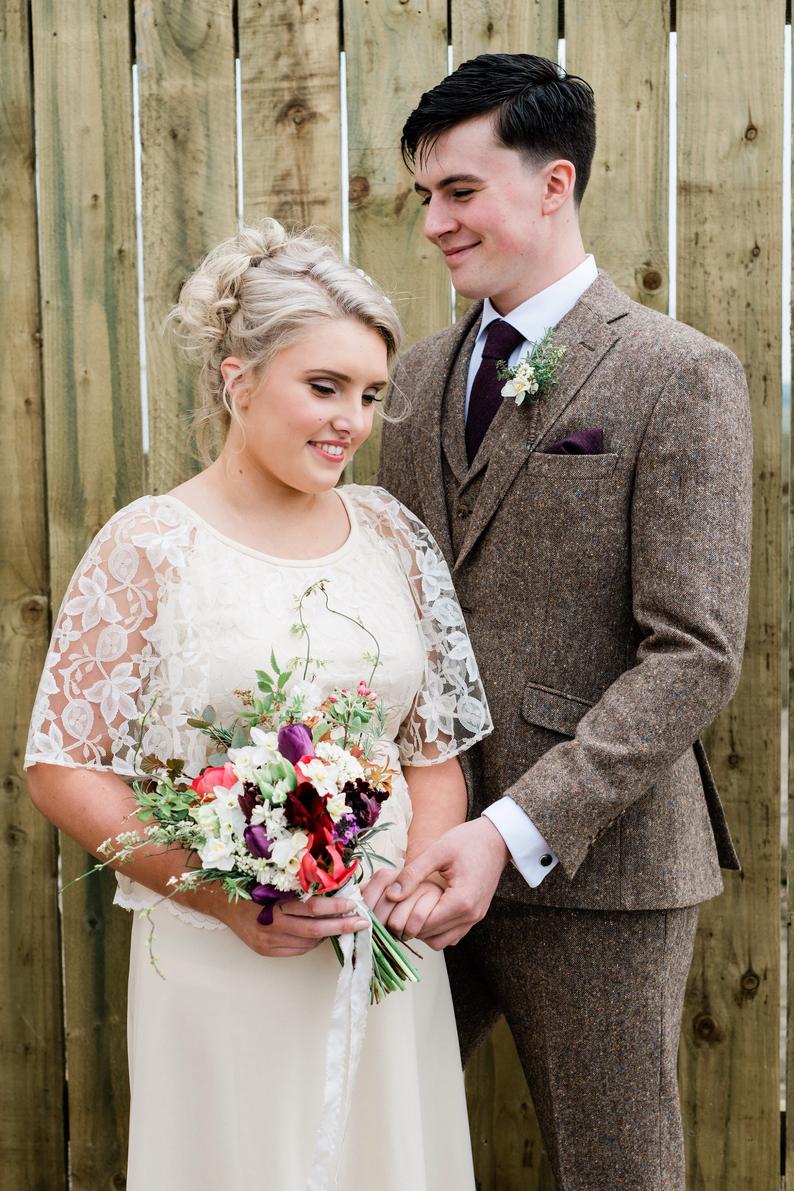 Photo by @creativecameraphotography
"Our mission has always been for each and every one of our brides to feel totally unique in her wedding dress. At Vintage Lane Bridal we love beauty and we love sustainability. We hope that all brides know they don't have to be having a vintage themed wedding to wear a vintage wedding dress!"
Sybil and Lauren, Vintage Lane Bridal.
Rock The Frock Pre Loved
Another great boutique selling pre-loved and ex sample wedding dresses is Rock The Frock Pre-Loved. Like Rock The Frock itself, every design is perfect for the modern bride wanting something a little different. Plus it is a great way to spend a little less (all dresses are under £1000), be more sustainable and a way to get your dress faster!
"At Rock the Frock Preloved we offer our Brides designer style with an eco conscious edge and a smaller price tag! Cool wedding dresses and separates for boho and modern brides. You take your dress away the same day limiting the stress for last minute brides."
Alice & Charlie, Rock The Frock Pre-Loved
Cambridge Vintage Bridal
This award winning vintage/pre-loved wedding dress shop focuses on ensuring that they offer the very best in class when it comes to choosing your vintage gown. Cambridge Vintage Bridal strongly believes that wedding dresses shouldn't cost the earth. However, for those with a higher budget, you'll be able to get your hands on something really rare!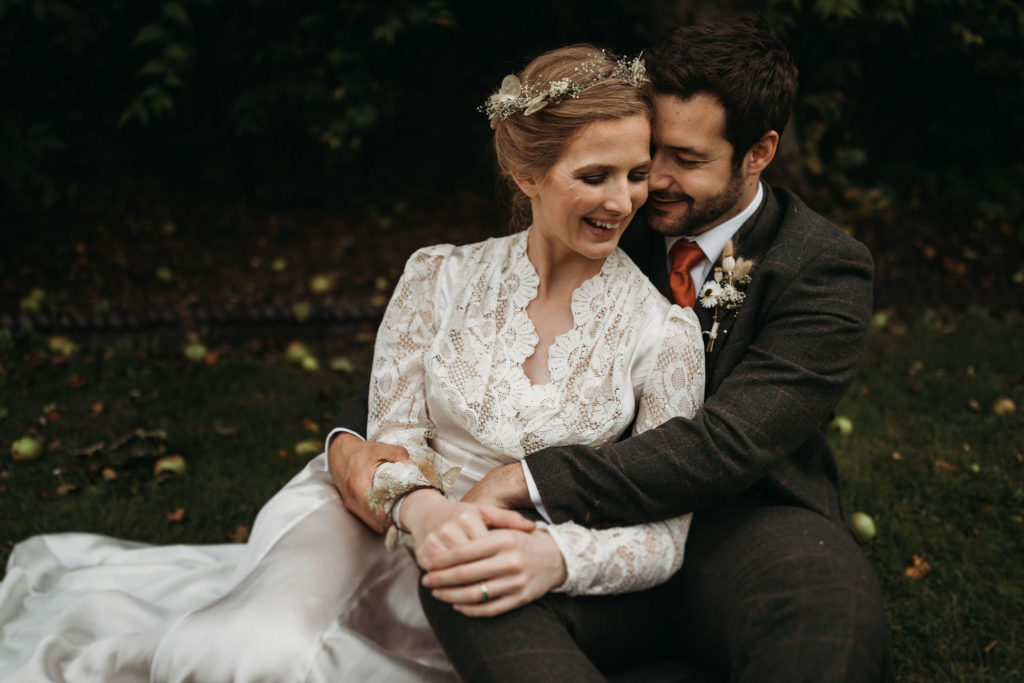 Photo by @thymelanephoto
"Cambridge Vintage Bridal curates vintage wedding dresses for eco-brides and glamour pusses. All dresses are one of a kind pieces from the 1920s through to the 1980s and don't cost the earth – literally. Full stock is available online and brides can also make an appointment to come and try on any of the vintage pieces at my home studio, just outside of Cambridge."
Siobhan, Cambridge Vintage Bridal.
IF YOU LIKE THIS THEN PLEASE PIN IT TO YOUR PINTEREST BOARDS!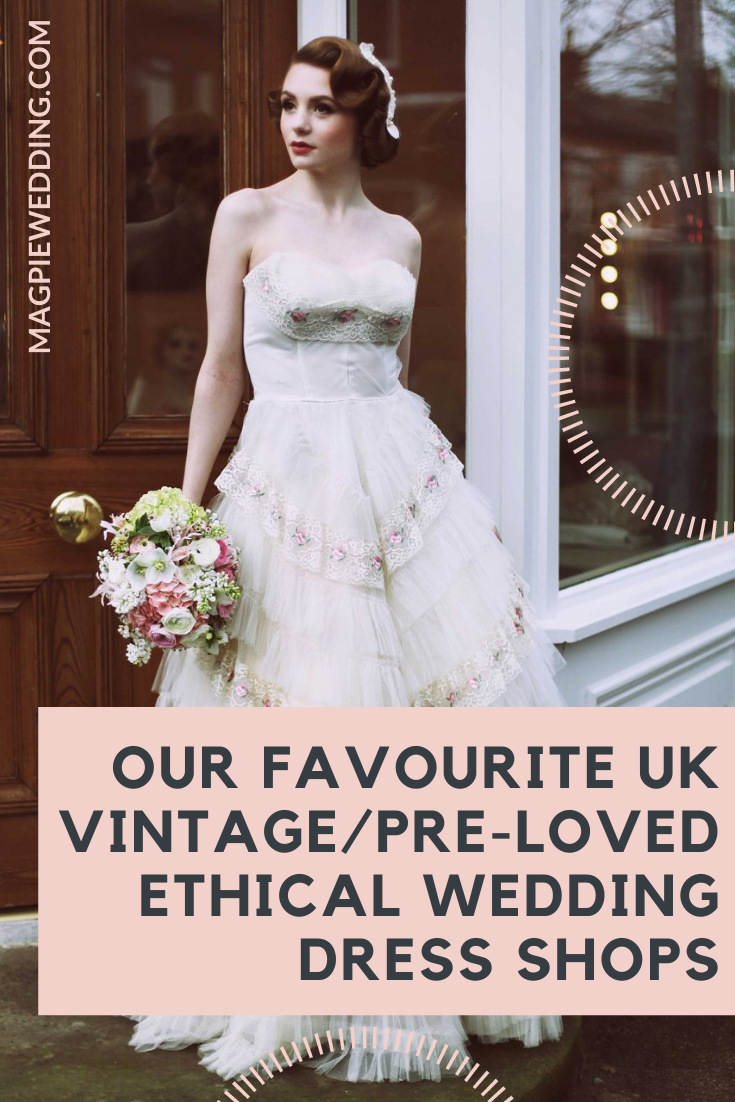 For more blogs inspired by being more ethical take a look at these:
Ethical Bridalwear by Bowen Dryden: The 'Rebel Rose' Collection
Ethical Weddings – 10 Things To Consider When Choosing Ethical Flowers
Eco Friendly Wedding With Bright Will Florals; Not Just A White Wedding