Sleeves are the modern way to add impact to your bridal look and are a big trend for 2021. Think outside the box when it comes to wedding dresses with sleeves, just because you're getting married in summer, doesn't mean you can't have a dreamy floaty sleeve for the big day. In addition to cap sleeves, full length, and ¾ length sleeves, there are so many other options, you just have to look in the right places. If you're someone who wants to cover their arms for your wedding day, these romantic options will become your new best friend. Take a look at our alternative wedding dresses with sleeves, all available at Rock The Frock bridal boutique…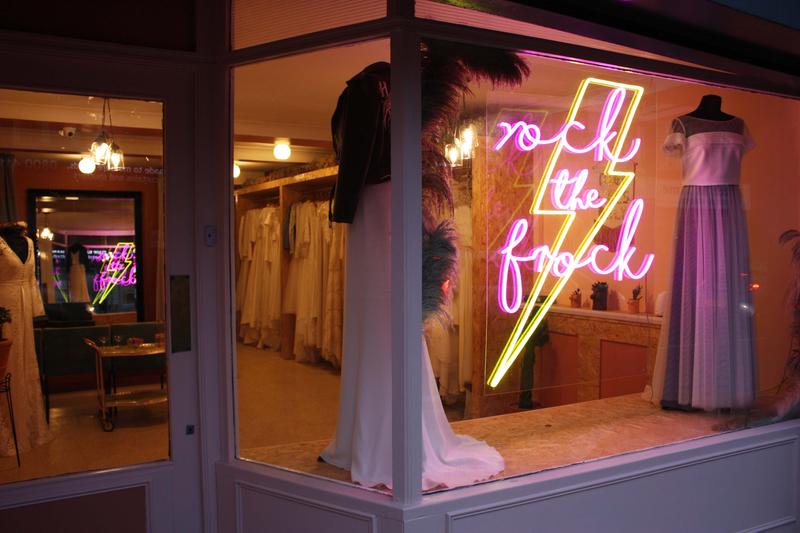 Cape Sleeves
Cape sleeves bring romantic magic and this one features long flowing FLOOR LENGTH sleeves!! The sleeves split just above the elbows so your arms are free and the sleeve flows behind your arms like their own capes – how cool is this??!!
Dress: Solaire by Otaduy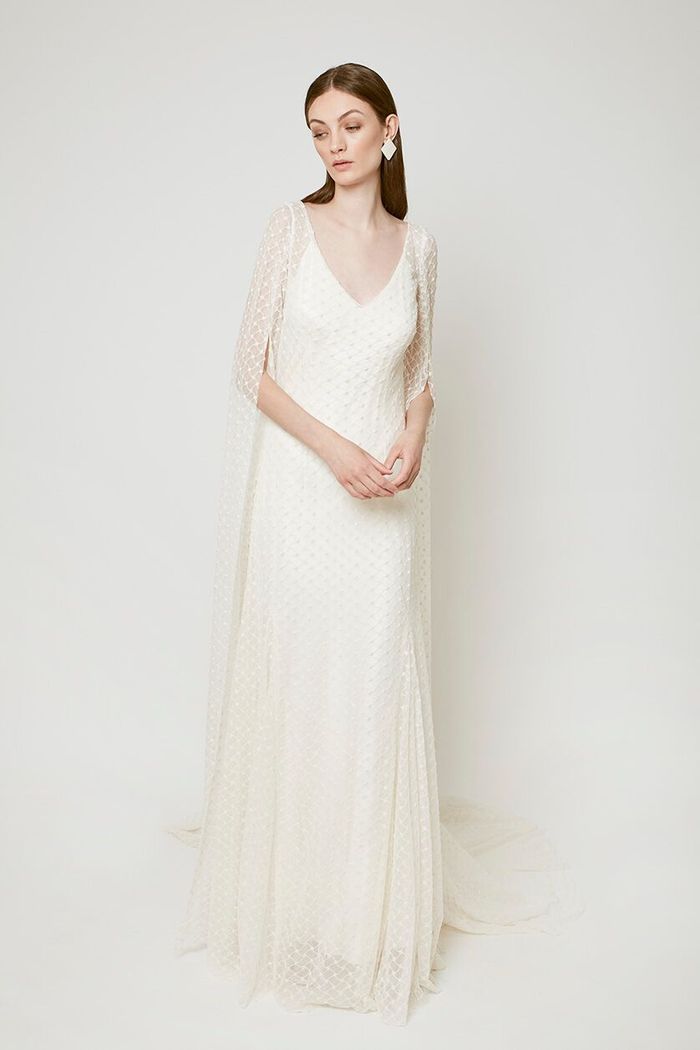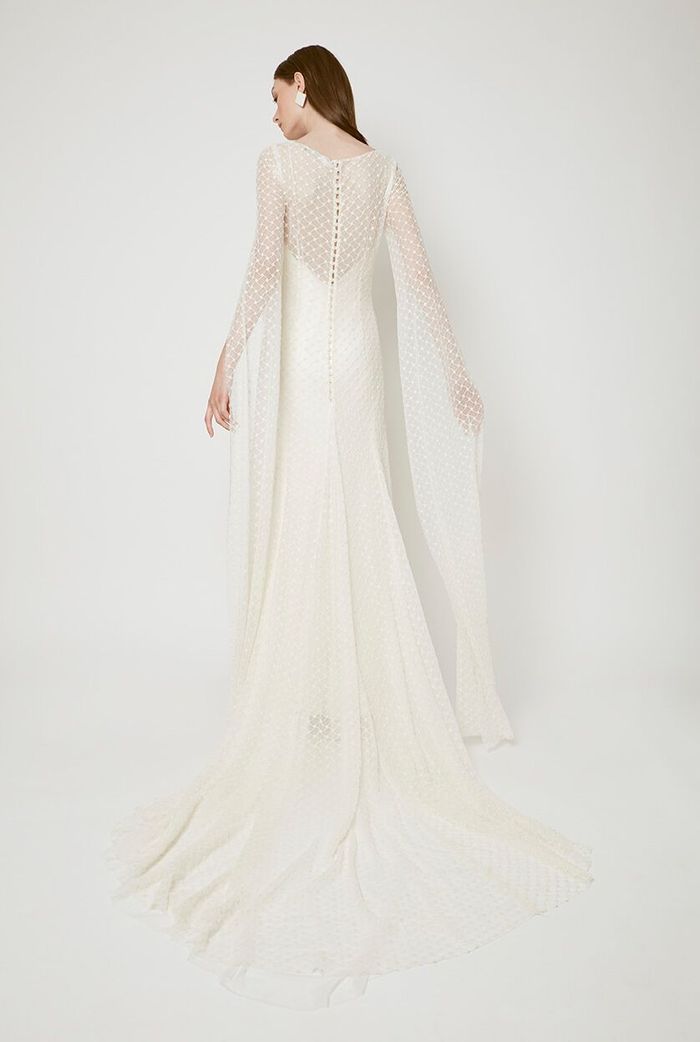 Bishop Sleeves
If you're looking for a vintage look then the bishop sleeve is perfect! They hang so beautifully when you are holding your bridal bouquet, your new partner's hand and even when you are holding a glass of champagne 😉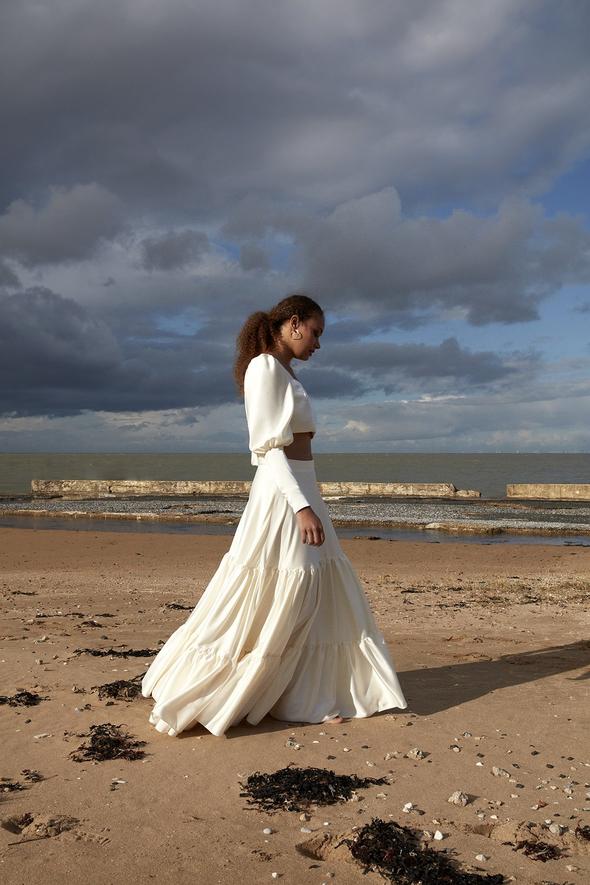 Tarvos by Otaduy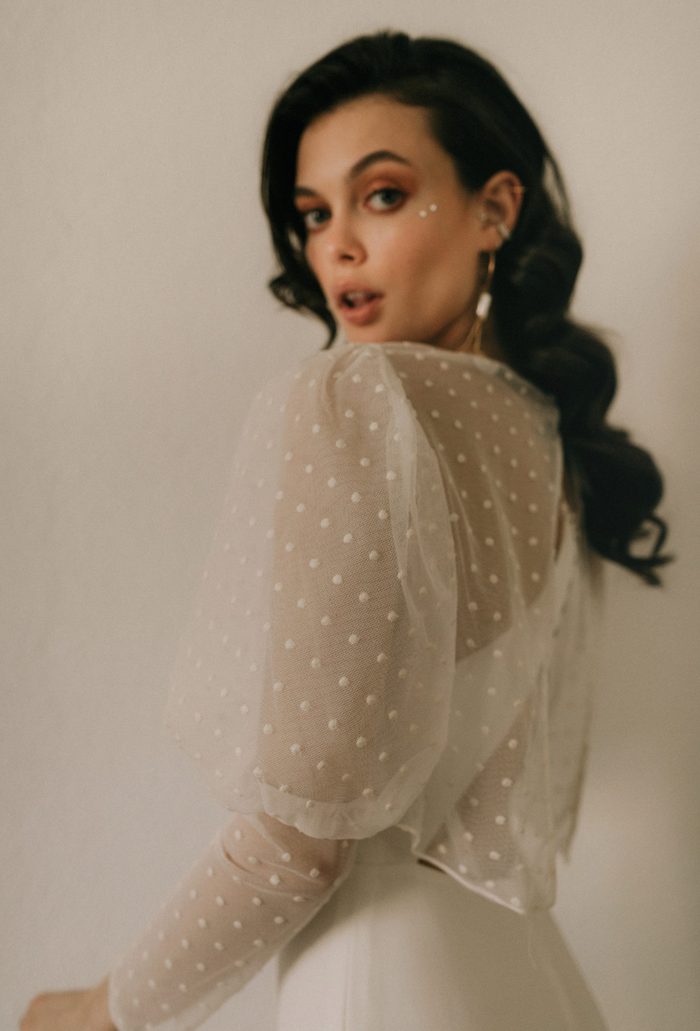 Dione by Otaduy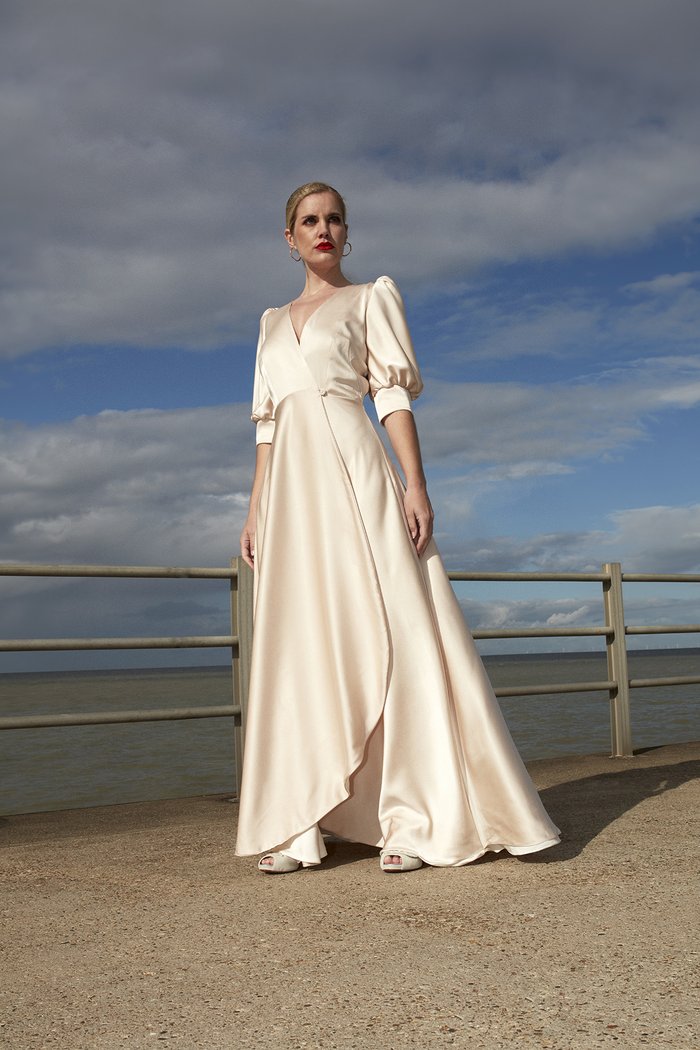 Grace by Otaduy
Puff Sleeves
We have been crushing on the puff sleeves for the last year and we finally have pieces in the boutique which feature this cool AF vibe. Mutton Sleeve; upper arm volume drama with narrow lower arm makes for the biggest statement. This off-shoulder sleeve puff has clouds of fabric around your upper arms for the ultimate romantic bridal look.
Dress: Sequoia by Leanne Marshall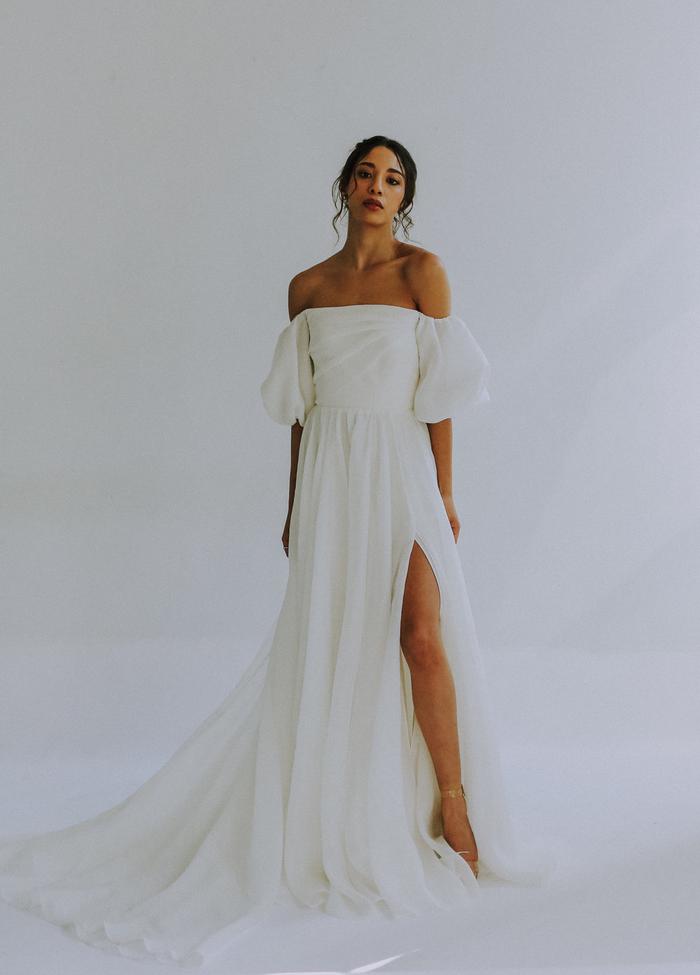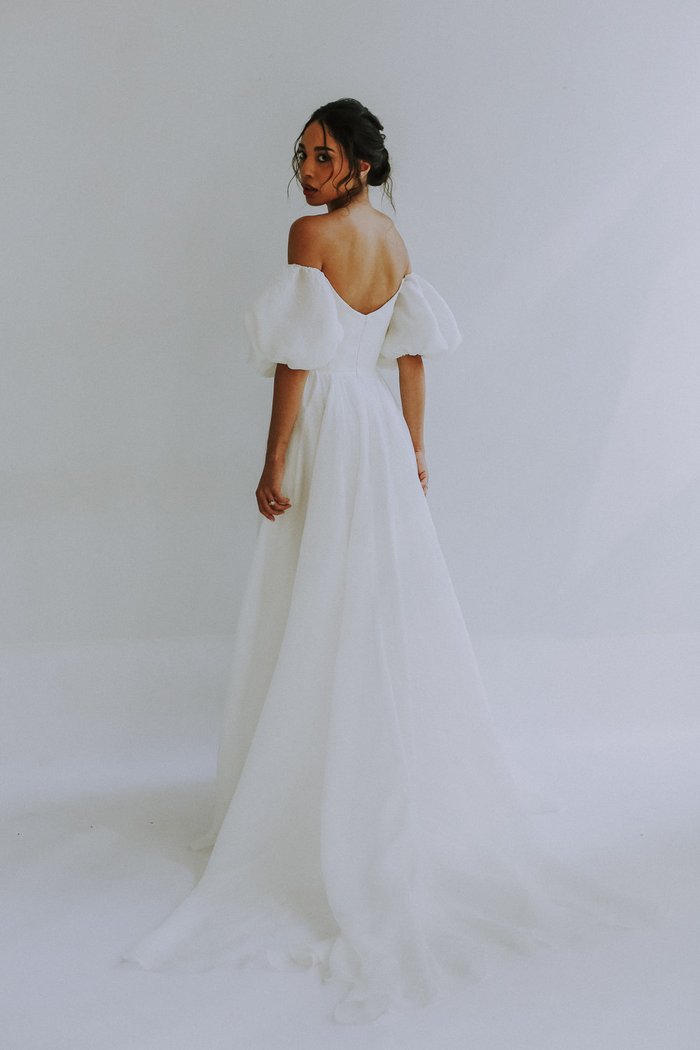 IF YOU LOVED THESE WEDDING DRESSES WITH SLEEVES PIN THEM TO YOUR WEDDING PINTEREST BOARD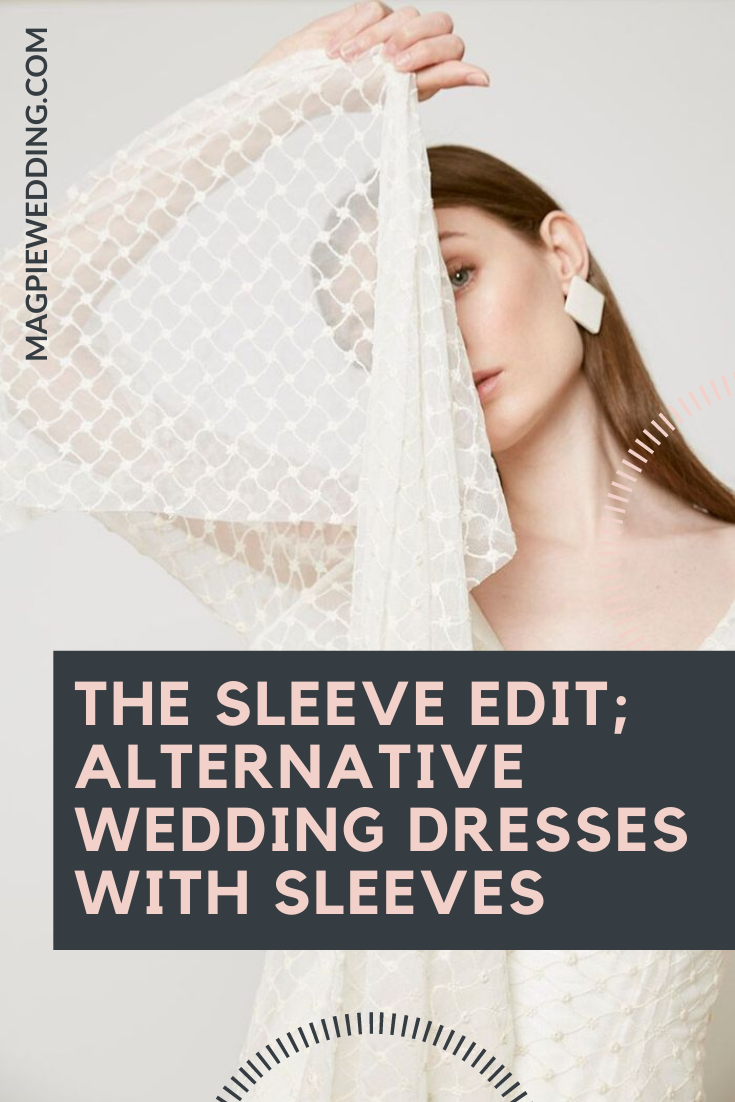 If you loved these wedding dresses with sleeves you may also like;
Folk Wedding Dresses- Your Perfect Modern Vintage by Daalarna
2021 Bridal Trends: Top 5 New Year Wedding Dress Trends
New Bridal Trends for 2021 Available At Rock The Frock Cheshire