On today's agenda we have some hot trends that will get you inspired for your wedding day, whether you are planning a low-key event, or a big bash! If you, like many have already bought your dress and had to postpone your wedding day, we have some ideas on how you can change your bridal gown, especially if your nuptials are now going to happen in a different season. It's all about making the right choices and having the knowledge and ideas to adapt the style and look.
Many brides are also planning a small micro wedding and having a big party later (#getmarriednowpartylater) so we will also look at what dresses and styles are suitable if you are planning to do just that! Whether you decide to change your dress up and add accessories, or choose to have two completely different dresses, we will look at options and ideas to suit your vision.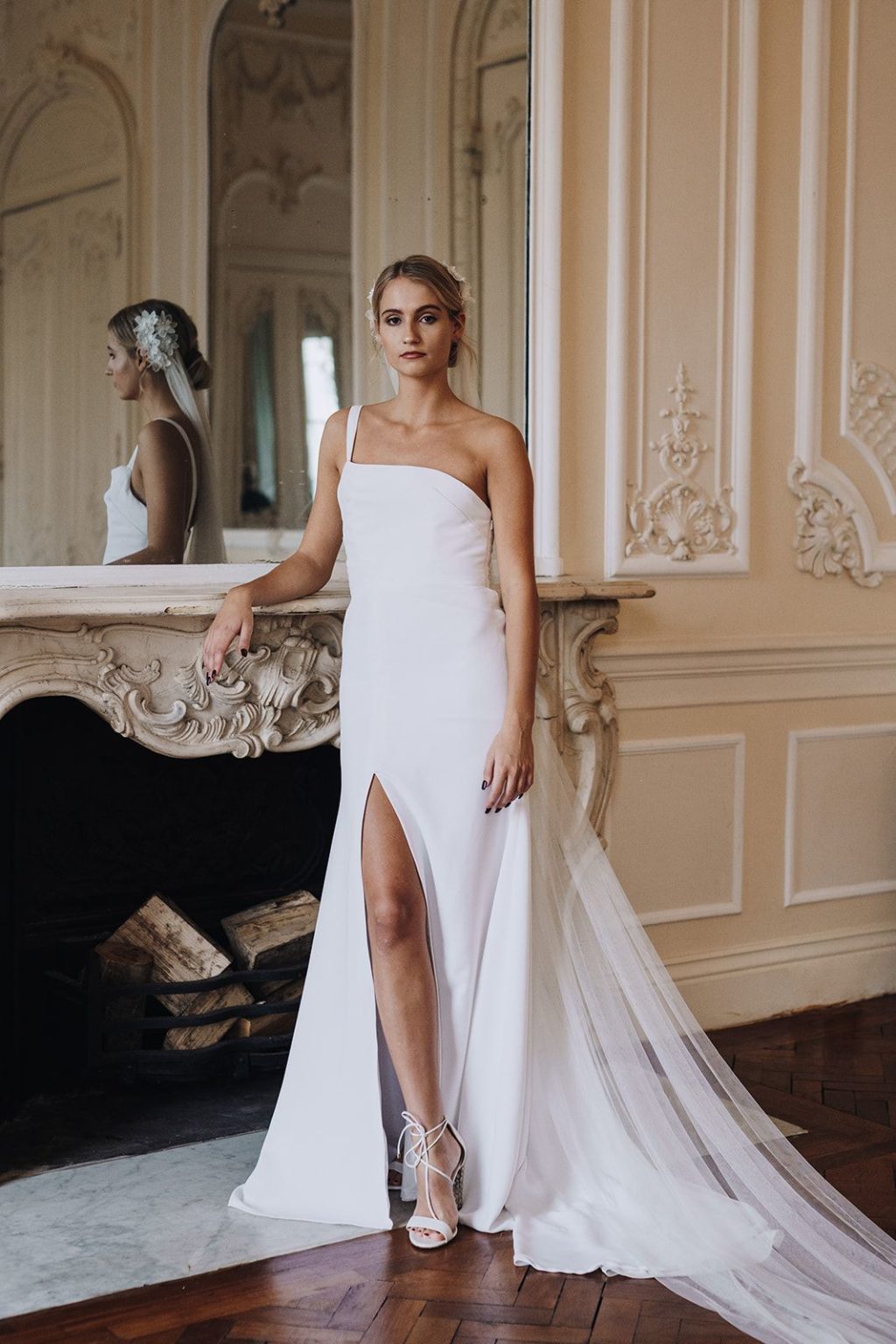 Image by Rachel Takes Pictures
Simple Understated Bridal Looks
If you're a bride that has chosen to get married now and party later you may be saving "the real wedding dress" for the big party reception. So, for now, brides in this position may want to opt for something much more simple and modern. This is where the more alternative styles are becoming increasingly popular for brides. A perfect suggestion is an elegant jumpsuit or there are some beautiful midi length dresses with very cool cuts and simple lines which are a great option.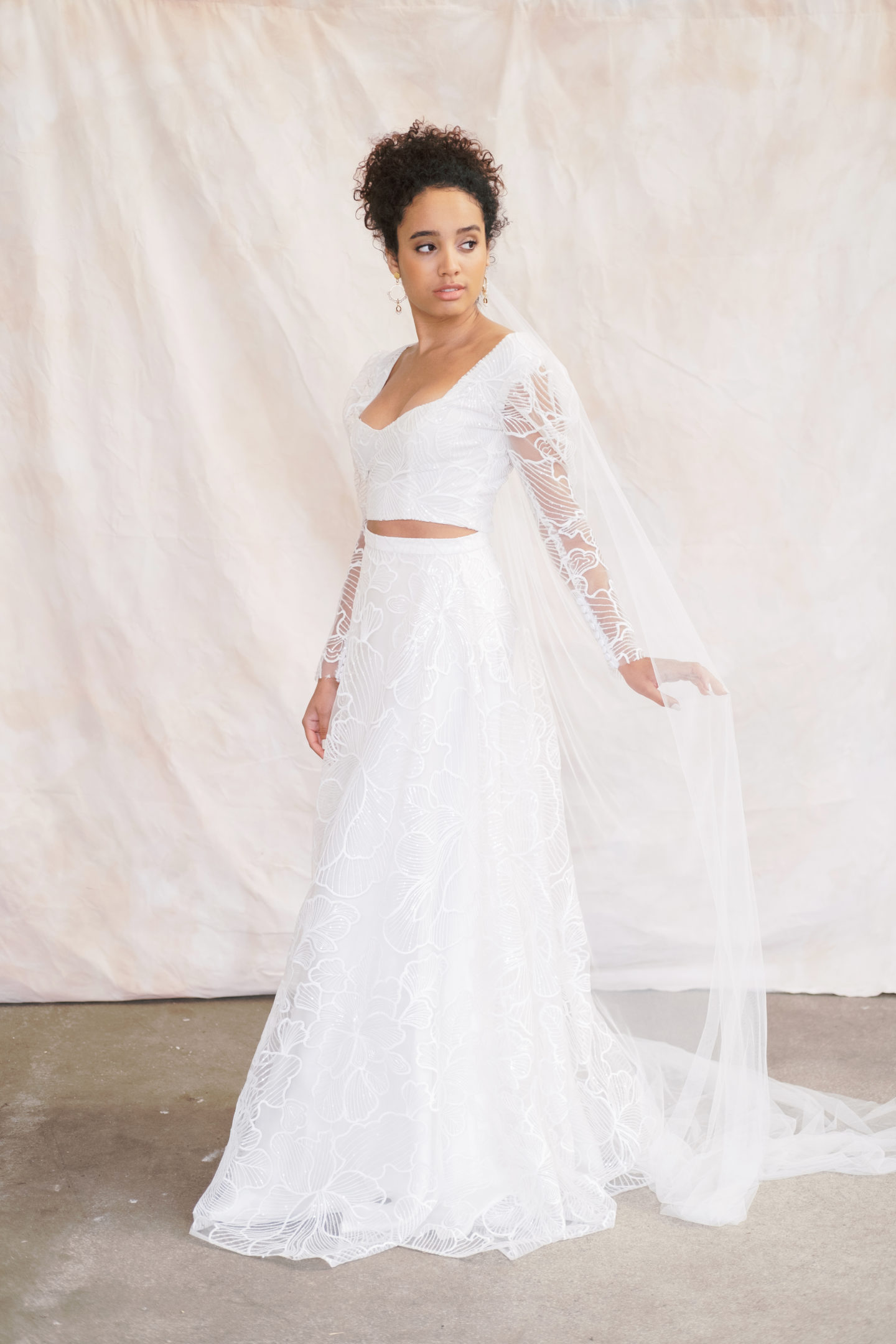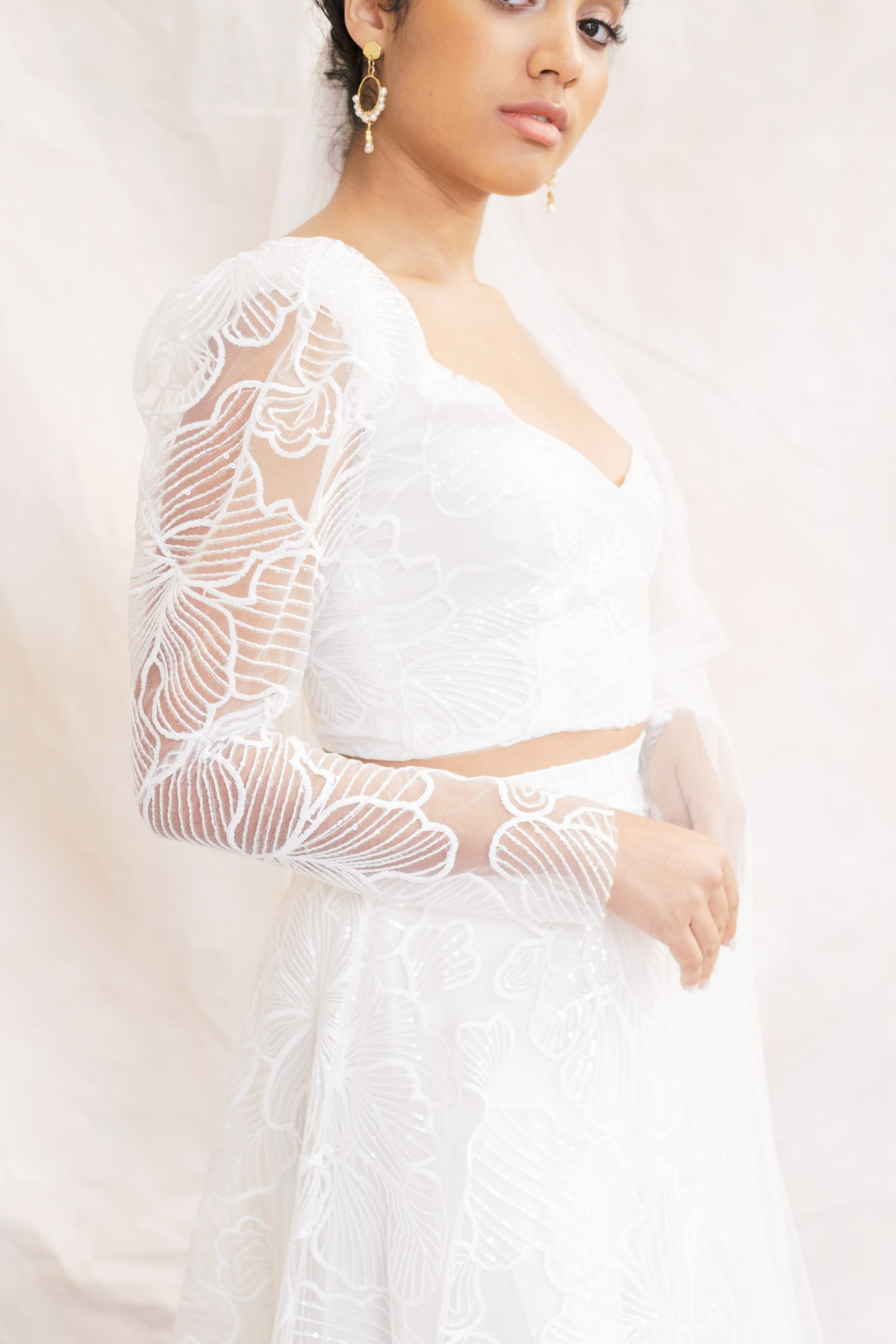 Images by Emma Pilkington Photography
Statement Sleeves
If you're a bride that is looking for something with sleeves, or looking to add sleeves to an existing dress you can really have some fun. Sleeves are a great way you could adapt your wedding dress and they're a huge trend for 2021; go big and bold, or detailed and chic, and have some fun with them! If you had, for instance, a strapless dress you could consider having a detachable sleeve which would completely change the look/style of your wedding dress. These can then be removed for your evening reception, which is both practical and fashionable.
Bows & Bustles
Bows and bustles have made a huge return for 2021. Bows of all sizes are being used to create detail and drama, so it's a great way to create a statement look. Bustles are being carefully sculptured to add detail to a modern minimalist wedding dress, giving the bride the option to have a more subtle look once the bow or bustle has been removed. This is a great way to create two looks for different events if you are having two weddings, as such!
Ballerina Inspired
Ballerina inspired gowns are the new 'princess bride' look. Delicate shoulder straps to tiered crinoline underskirts; the ballerina influence is a fresh take on the traditional more formal princess look. 3D floral embroideries and full length circular skirts are paired together with corseted bodices. They have beautiful draped skirts, along with shirred tulle to form a full-on prima ballerina look with lots of drama – definitely one for if you're looking to make an entrance. You could also look at a detachable skirt for this look, creating two dresses in one for your wedding day or days!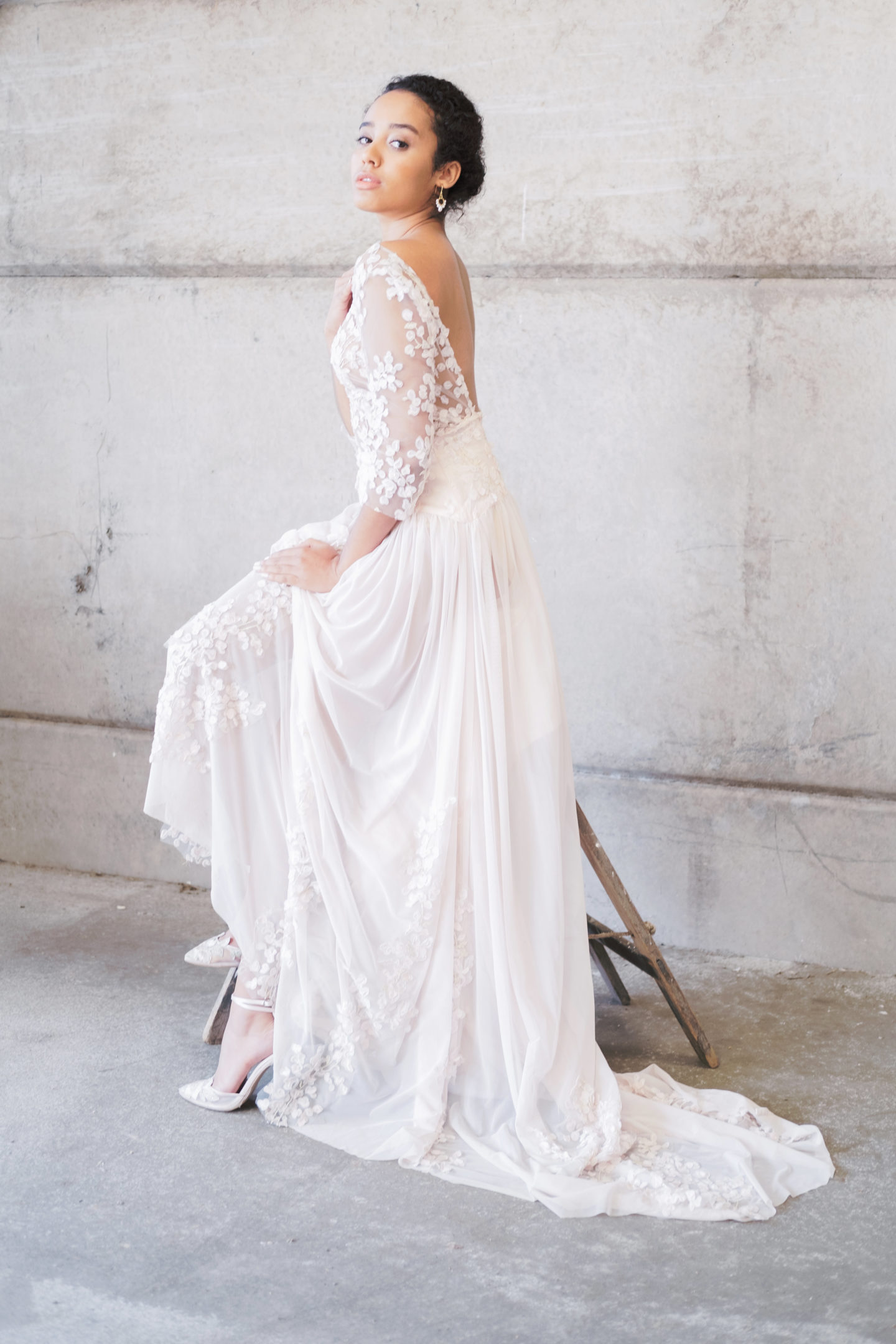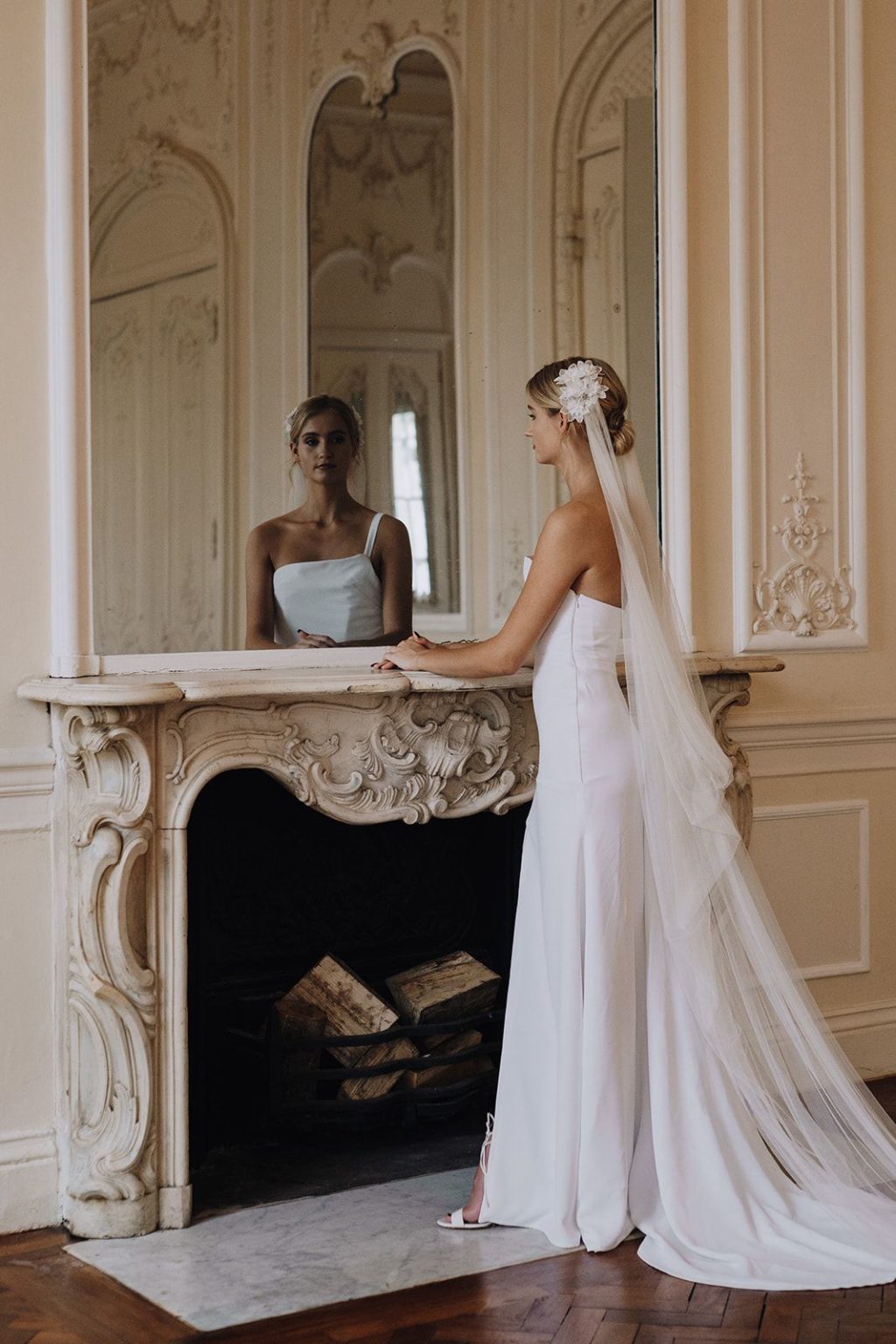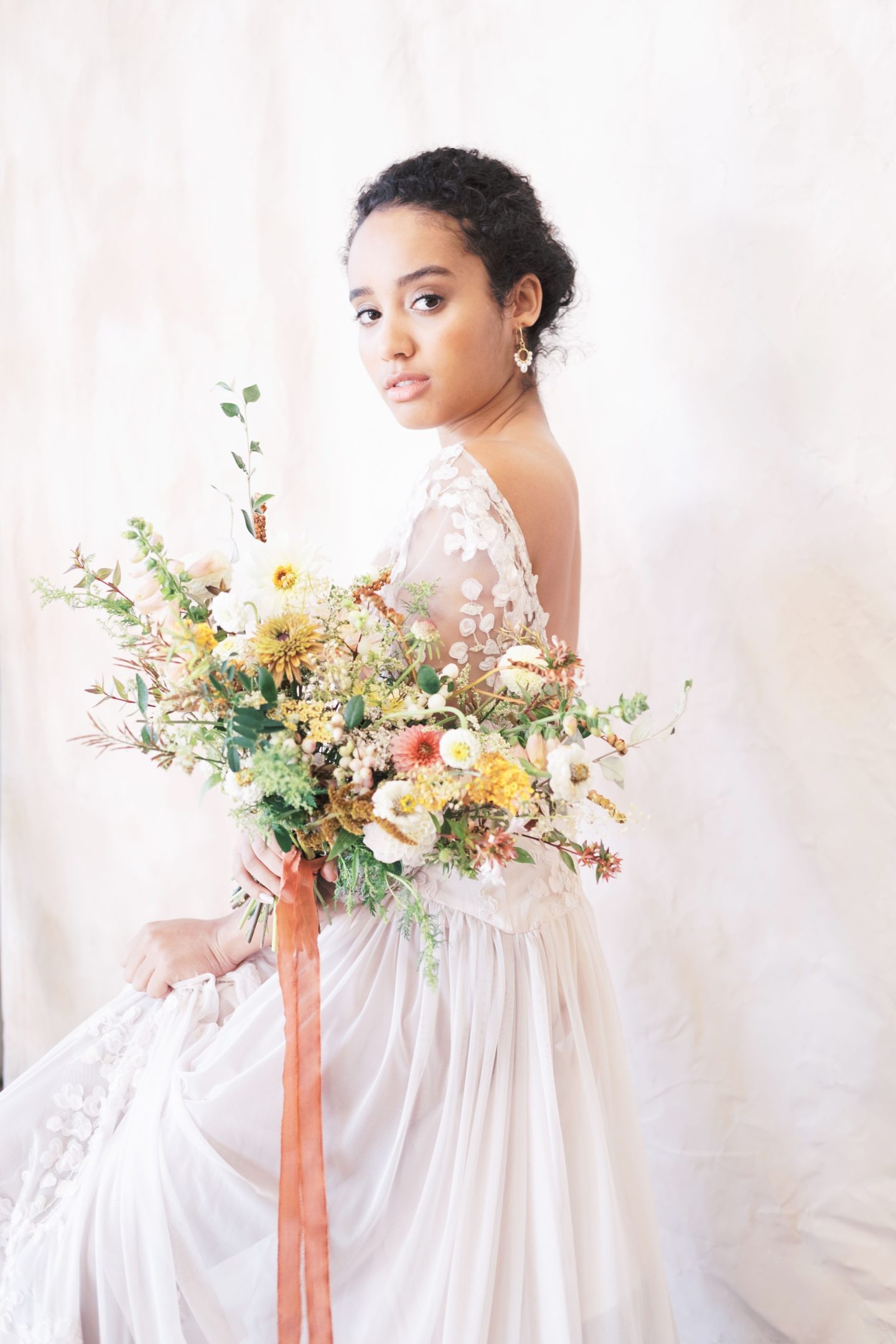 Images by Emma Pilkington Photography
Whimsical pastel shades
Muted pastel tones are a beautiful option if you want to add some colour to your wedding dress without being too obvious. This can be added easily with a softer tone of silk underneath your lace or an underneath an embroidered tulle layer of your wedding dress. It gives a soft, romantic and graceful feel and adds a slight edge and modern feel to your gown.
All dresses featured here are designed by me, Kate Edmondson Bridal Couture.
IF YOU LOVE THESE 2021 BRIDAL TRENDS WHY NOT PIN THEM TO YOUR WEDDING BOARD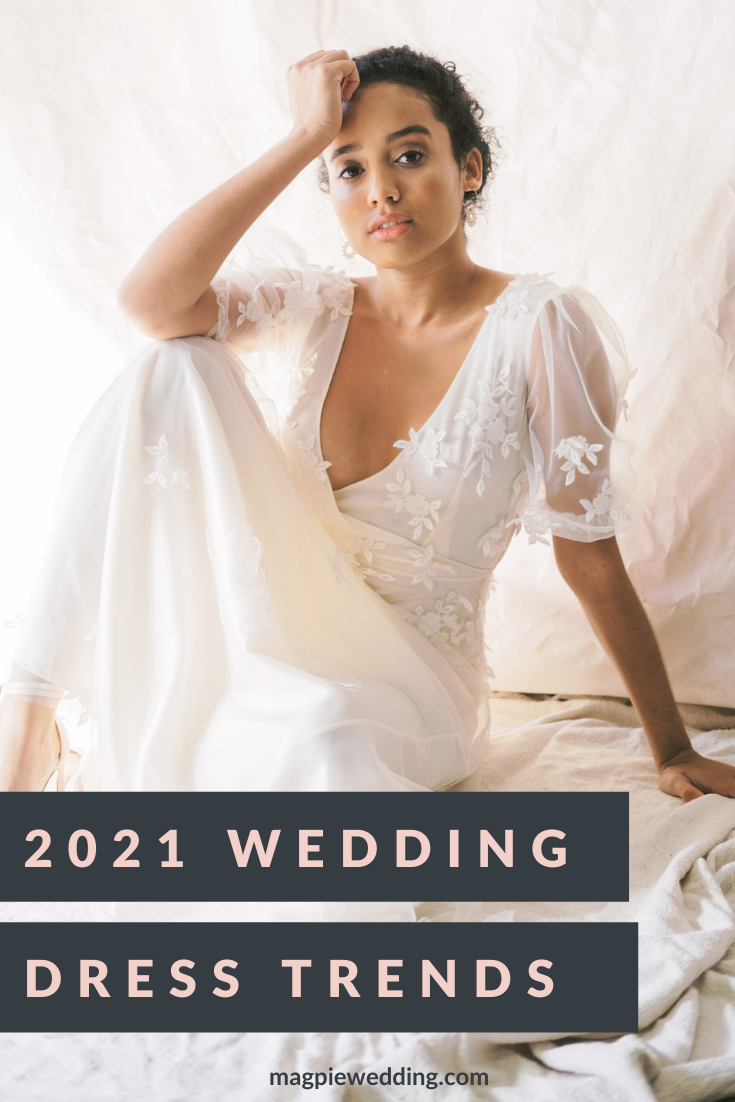 If you loved these 2021 Bridal Trends you may also like;
Where Should People Sit At Your Wedding? Our Top Tips for A Successful Wedding Seating Plan
Eclectic Wedding Inspiration With Colour Pop Styling At Hinwick Hall Northamptonshire