Today we have Margo from Margo Chamberlain Millinery joining us, sharing her thoughts on creating a great head crown.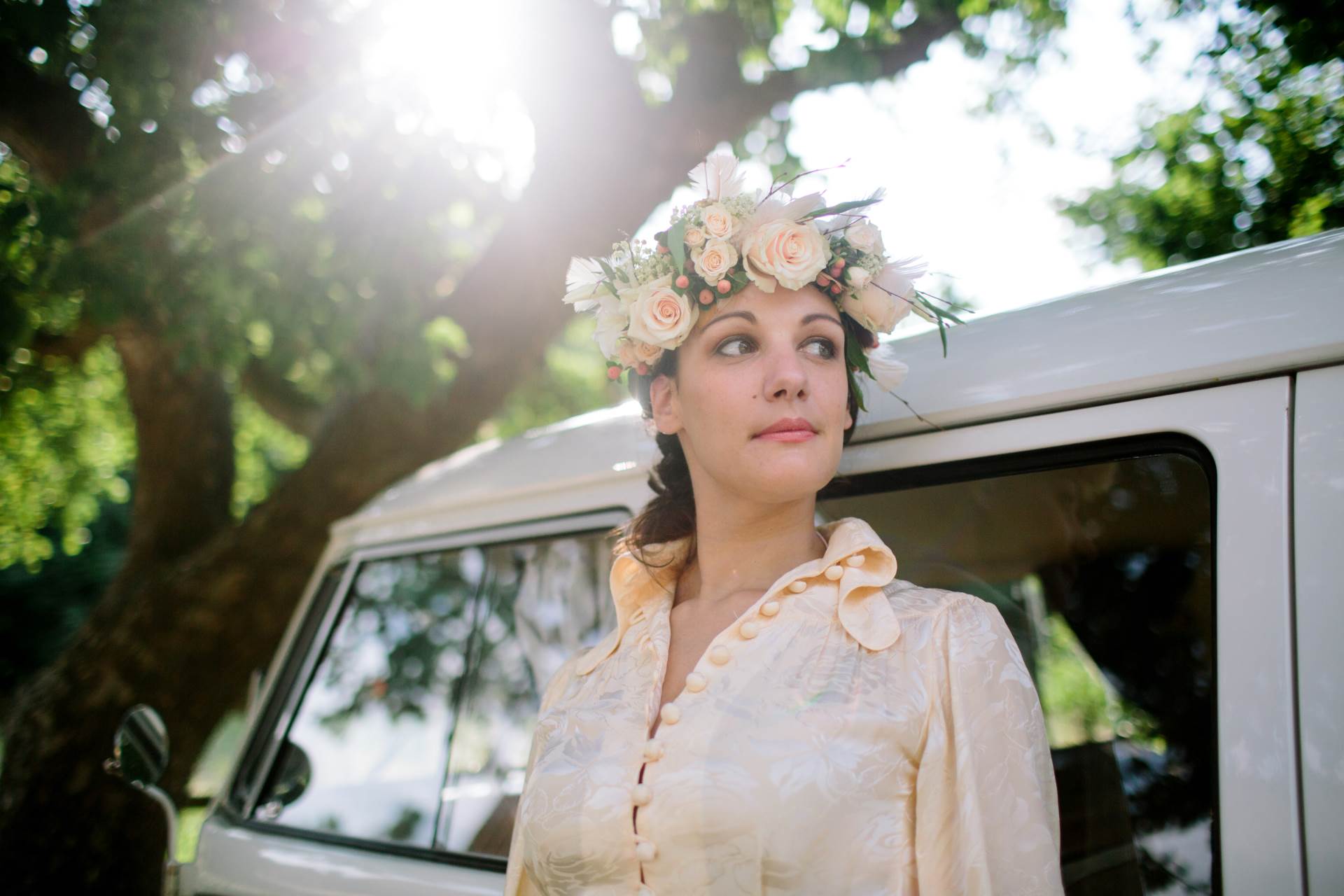 Image by Binky Nixon
As a milliner, I am always looking for new trends in bridal headpieces and I am writing my first blog post about head crowns, as they are fascinating me at the moment in many different forms.
I love the way they can be worn with different hairstyles to look really dramatic or laid back, depending on what is used. This is a trend set to continue for a while and looks fantastic when worn with either a traditional bridal gown, or an alternative bridal look. Crowns have been seen a lot recently, made from different materials, fresh or silk flowers, feathers, lace, or wire, which can all look fabulous.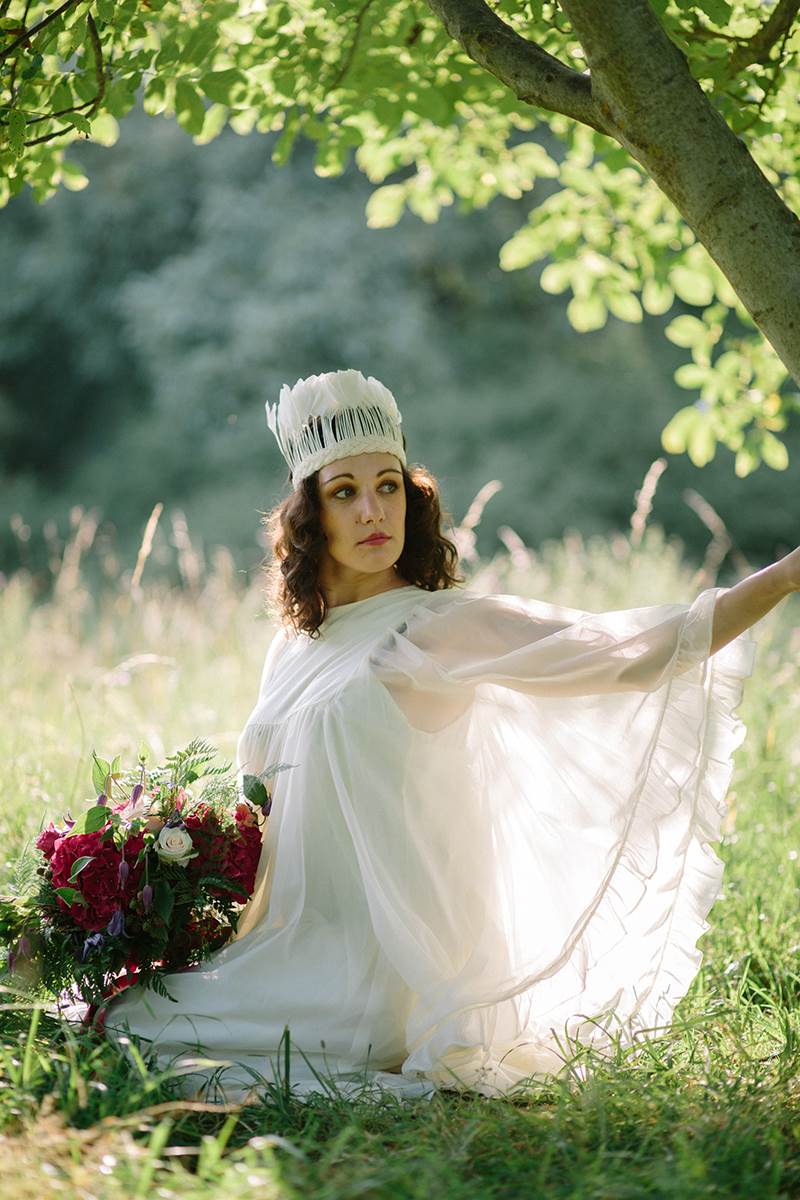 Image by Binky Nixon
I want to differentiate between the crown and the tiara, which are definitely separate styles, the tiara being a half circular shape worn at the front of the head, and the crown being a bolder statement, covering the whole head with a circular shape. Fresh floral crowns give a romantic, bohemian vibe to a woodland or outdoor wedding, or beaded lace crowns give a bold look to a rock 'n' roll bride. Flowers to use could be roses or blossom.
If you are looking for a feminine laid back look, fresh flowers can be a lovely choice, either using shades of the colour scheme of your wedding, or as a complete contrast. Your florist can make these for you, or there are lots of videos on YouTube to show you how to DIY these if you're brave! However, if you're getting married in hot weather fresh flowers can easily wilt, so you could have two made to last your whole wedding day, one fresh and another using silk flowers, which would be a long lasting piece to treasure.
Many milliners have recently produced versions of the lace head crown, which can nestle in a full hairstyle or sit on top of flowing locks, check out the latest versions of inexpensive crowns at Rock N Rose or contact me for a bespoke version, made exactly to your specifications, this could be an heirloom to pass down!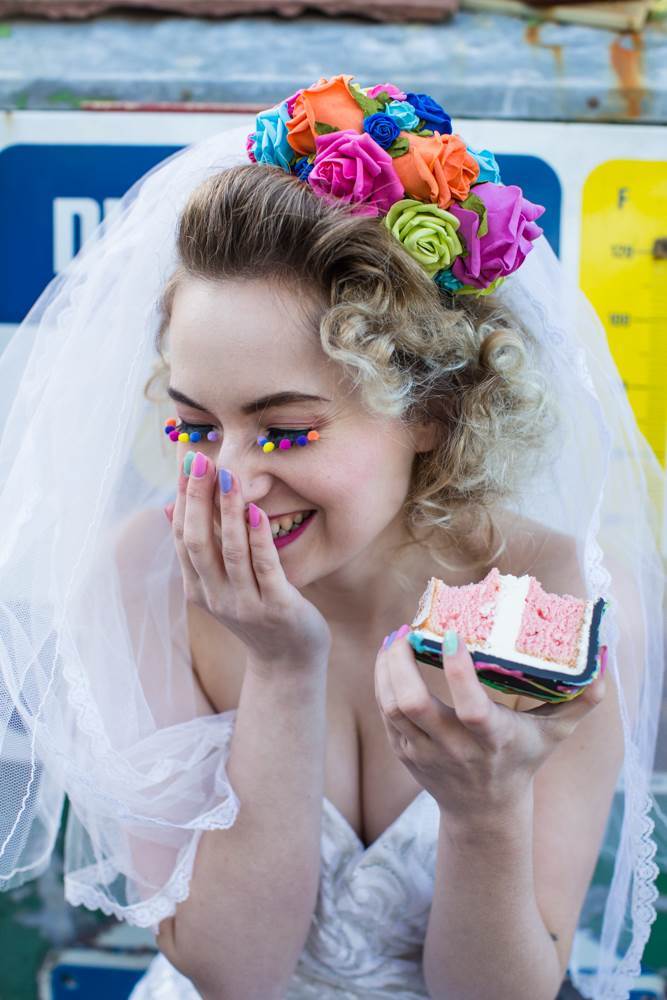 Image by Sally Forder for Binky Nixon
I love the dramatic statement all these crowns make, they are not for the shy bride, but if you can't wear one on your wedding day, when will you ever?! Take a look at my crown pinterest board for more inspiration and ideas.
Contact Margo at margochamberlainmillinery@gmail.com to discuss your ideas.