Finishing touches such as hair accessories and jewellery can really make the difference in the look you choose as a bride. Today we showcase Glass Oyster and the gorgeous hair accessories that designer Gail Jones makes from vintage pieces.
NVWF: Tell us about yourselves: who you are, where you live, your background?
I'm Gail Jones, designer and owner of Glass Oyster and I'm very lucky to live in the beautiful Meon Valley in the middle of the South Downs National Park. I'm originally a Scottish lass from Aberdeen, but have actually lived in my adopted new home, England, for 23 years now.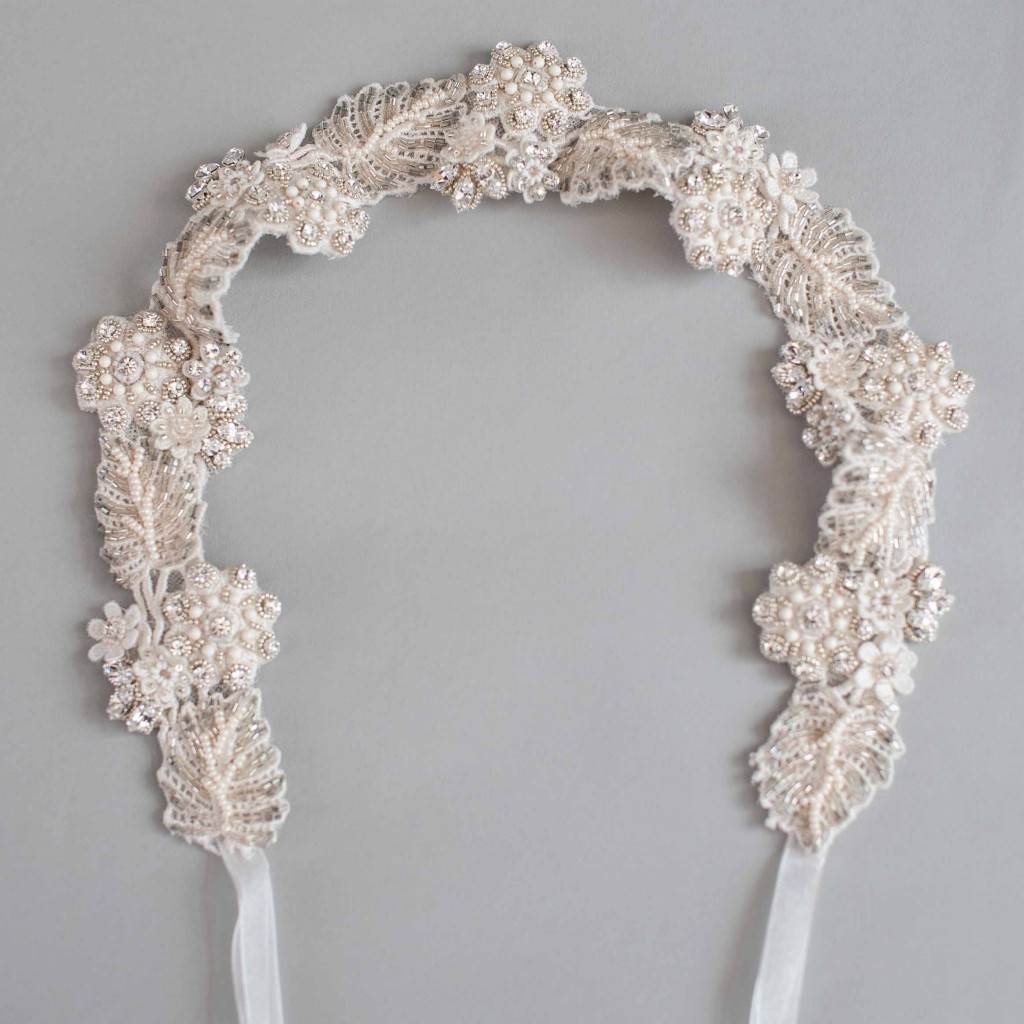 NVWF: Describe your business for us…
I specialise in designing and making bridal headdresses and accessories using a mix of vintage and modern materials to make beautiful, one off pieces for brides. My studio is based at home and I sell mainly through my own website, Not On The High Street, Etsy, Folksy and selected wedding fairs.
NVWF: What made you start your business? Was it a dream job that you always wanted or something you fell into?
I've always been creative and I always wanted to run my own business. I'd experimented with silversmithing, glass fusing, folk art. Always tentatively chasing my dream. However, life got in the way and I ended up falling into a career in the corporate world for a time. When my daughter was born I wanted a change in direction that would fit in around family life and which would allow me to flex my creative muscles. I started designing jewellery; making it for friends or just for myself. My father in law used to own the ladies fashion label Condici, asked me to design some jewellery for an upcoming photo shoot. I did and it was a great success! I then went on to supply some bridal shops with a collection of my jewellery and this then grew into designing and making bridal headdresses and I felt like I had found my calling!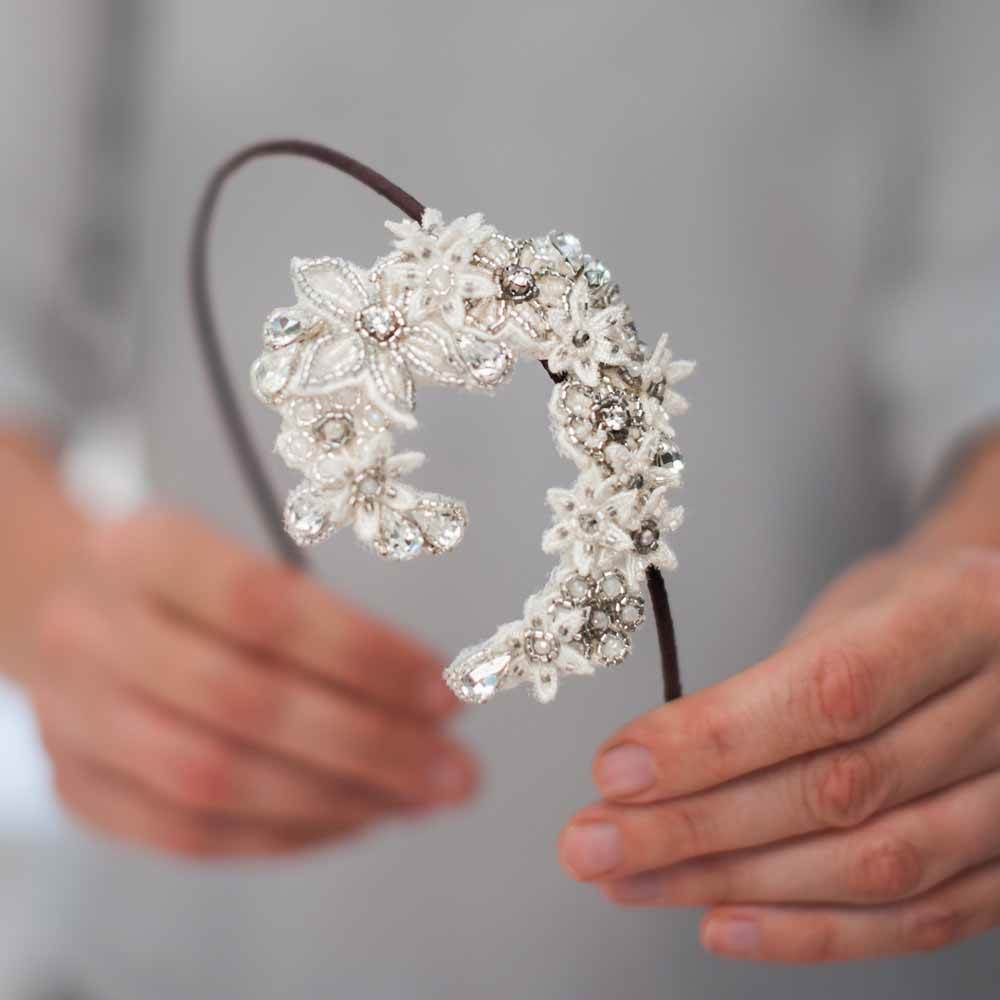 NVWF: Why weddings? What do you love about weddings?
I love designing bridal pieces because you can be unashamedly romantic – but with a modern edge. I love the wedding industry too. It's relatively quite a small industry and you get to meet and work with some amazing people. Plus I'm a romantic and weddings just inspire me.
NVWF: Why vintage?
Fashion has always looked to the past for inspiration. The early 20th century period really speaks to me because I adore the detail of the embellishments they used in the designs of that time. I like to take inspiration from previous decades and mix it up with a modern twist.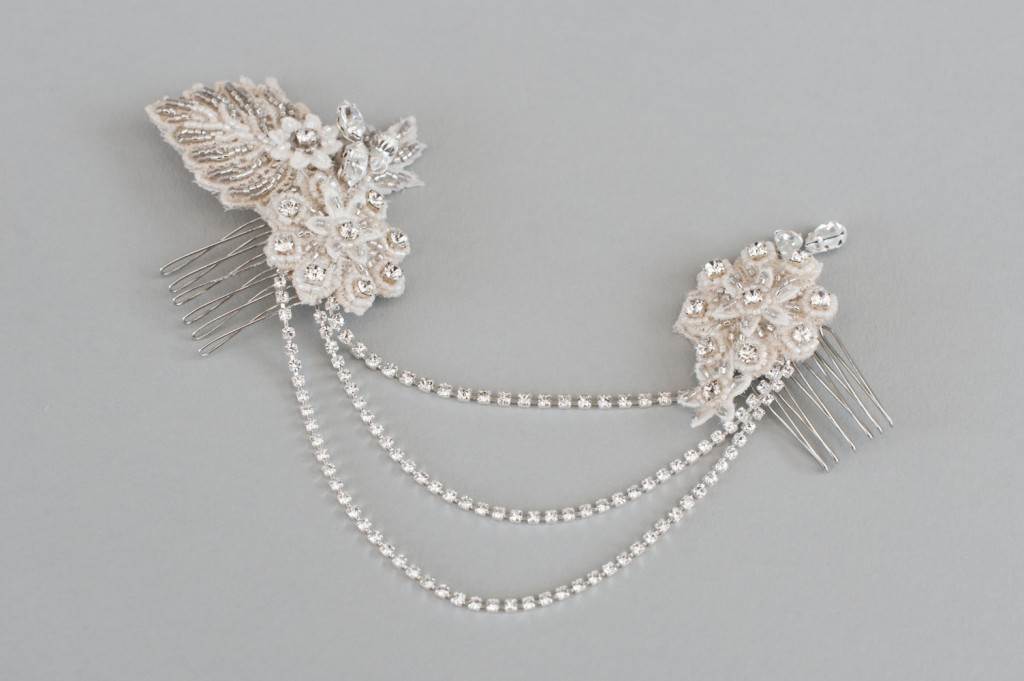 NVWF: What is the best thing about running your own business?
Running my own business gives me primarily creative freedom and the freedom to make my own decisions about which direction to take. It also means I can fit it around family life – I now have two children a puppy, a cat, two hamsters and a husband!
NVWF: What has been your biggest achievement to date?
I was really honoured to be asked to design the headdress for Amanda Holden's daughter to wear at Amanda's wedding a few years ago. I made a very pretty headband using mother of pearl flowers and crystals and was honoured to be asked.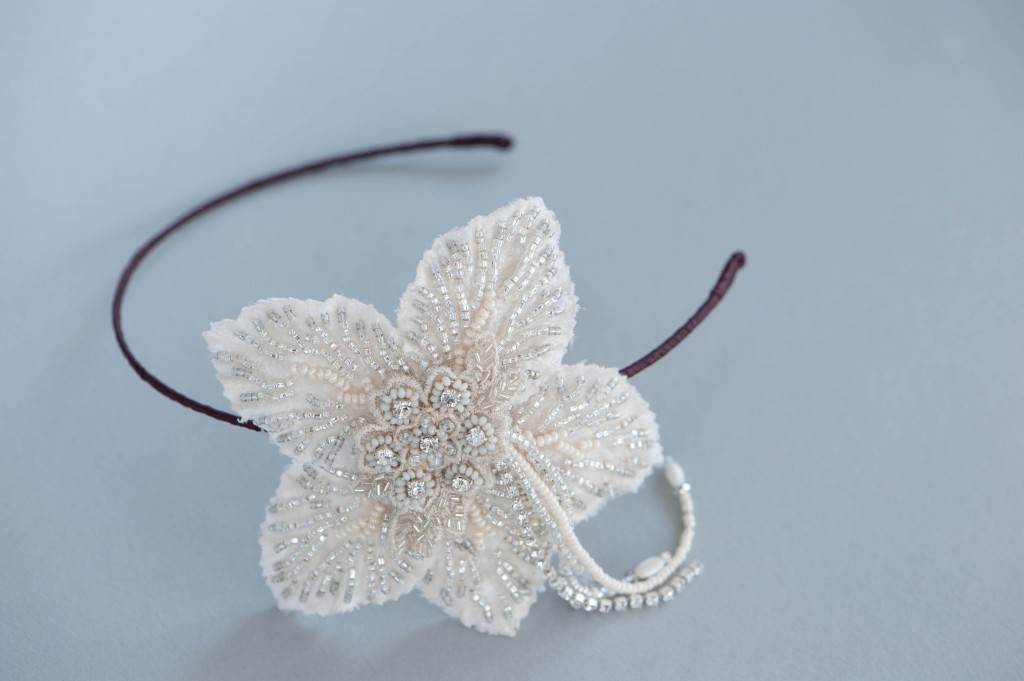 NVWF: Where do you want your business to be in the future: any plans you can share?
As a designer, I'm always trying to push my creativity to the next level. I'm constantly experimenting with new ideas and materials to create more and more beautiful but different designs which will inspire and captivate today's brides. I'm looking to expand the kind of accessories I offer ie not just headdresses but also pieces which will compliment. I've got some plans on the horizon to work with some other talented, creative people, so watch this space.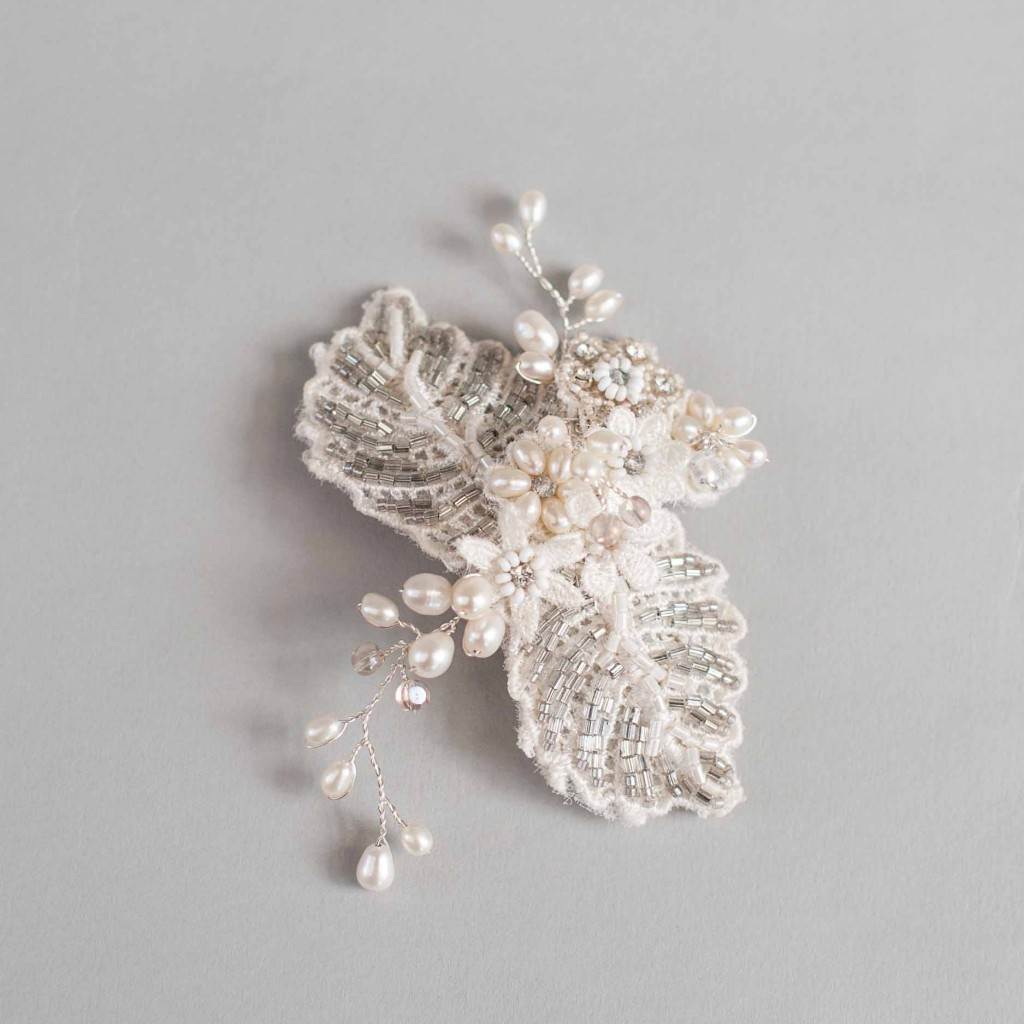 NVWF: Finally, are you married? Do you have any first-hand experience of searching for wedding products/services that you want to share?
I got married nearly 10 years ago. My advice to brides would be – be open to ideas you might not necessarily have thought would be your style. I tried on several dresses thinking they would suit me. In the end, I went for something totally different to what I had envisaged. I took a chance and tried on something which I thought was not "me" and it was the most perfect dress I could have wished for!
Contact –
Facebook: www.facebook/glassoyster