Last year we launched the Something New Award to celebrate new vintage wedding businesses in the UK. We really wanted to give someone the opportunity to showcase their work on our site as well as at our fairs. We were overwhelmed with entries but managed to shortlist it down for our judging panel: Annabel from Love My Dress, Sophie, the deputy editor from Wedding Ideas magazine, the stylist Kiera from Homes and Antiques and the team behind the Stitch, Craft, Create blog.
Well our winner was chosen, who was Paper Tree Design. They came out on top using the following criteria: website design, company vision, products and social marketing. We caught up with Suzanne, the designer and creator behind the company to find out more about her business.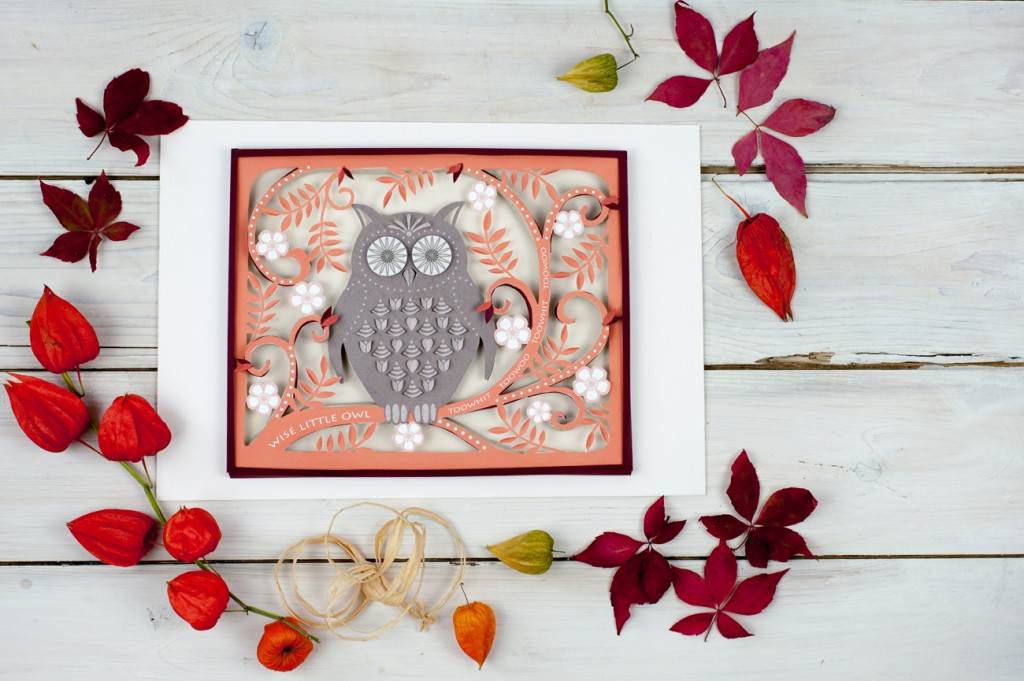 "Hi I am Suzanne and I live in a little village near Witney in West Oxfordshire with my husband and son. I've always loved making things for as long as I can remember, it all started with sewing aged 4 making clothes for my dolls and it wasn't long before I was designing & making them for myself.
I studied Fashion & Textile Design & Design Management at University before entering a career in retail buying. Starting in clothing before moving in to home accessories where I really found my niche. I love developing products and am absolutely fascinated with how things are made."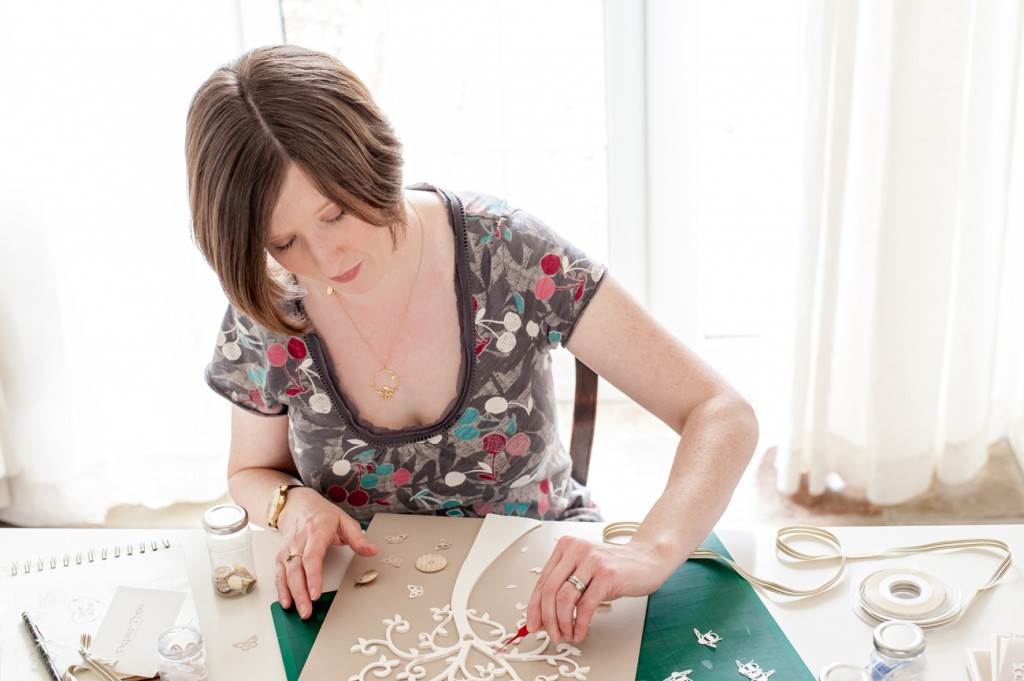 "I make wedding stationery & decorations specialising in paper cutting. Everything we do is personalised and made to order focusing on quality and attention to detail. Every couple we work with has the option to customise their stationery to fit perfectly with their theme, from the card colour and texture to the ribbon & trims or personalisation with names and dates. The invitation is the first thing the guests get to see and I want them to feel excited for the coming wedding by the quality of the invitation they receive."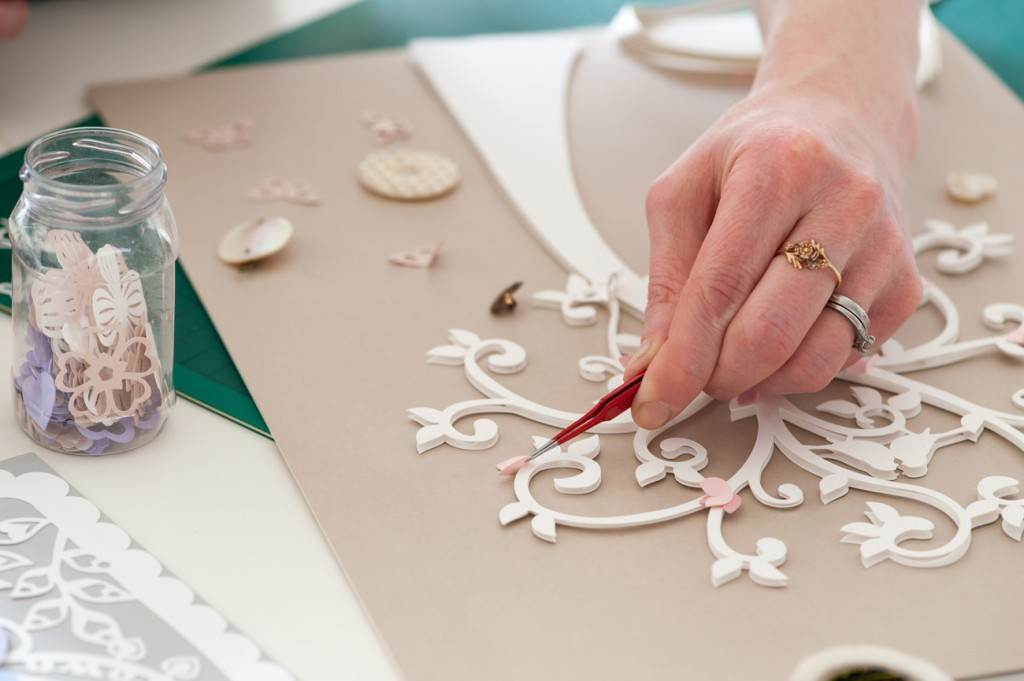 "I make a full range of stationery, and am always happy to provide little extras that are not in our standard range, I like a challenge and love doing new things. Made to compliment our stationery, we also make a range of decorations and accessories, from bunting and hanging garlands to pretty napkin bands and favour baskets, not to mention lovely table numbers all paper cut."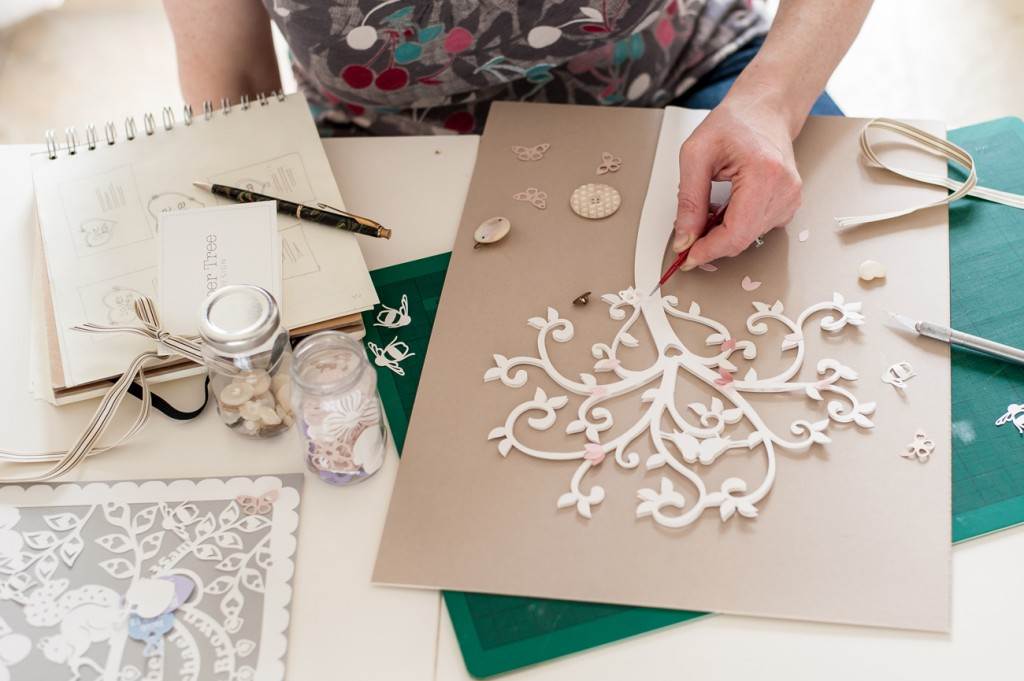 "After our son was born, I decided not to return to buying as travelling is extensive and I didn't want to leave him for what can be up to a month at a time. I ended up working in my husband's property business, marketing & bringing in new business. I was very successful and increased turnover extensively, but hated it as it was so mind numbingly dull! To alleviate my boredom I started designing ever bigger and better corporate gifts for Christmas, hand making all the cards & packaging and sourcing local goodies to go inside. They went down a storm and I began getting enquiries from other businesses particularly about the cards and gift tags. At the same time I was hand making paper cut art as gifts for family and began getting requests for them too."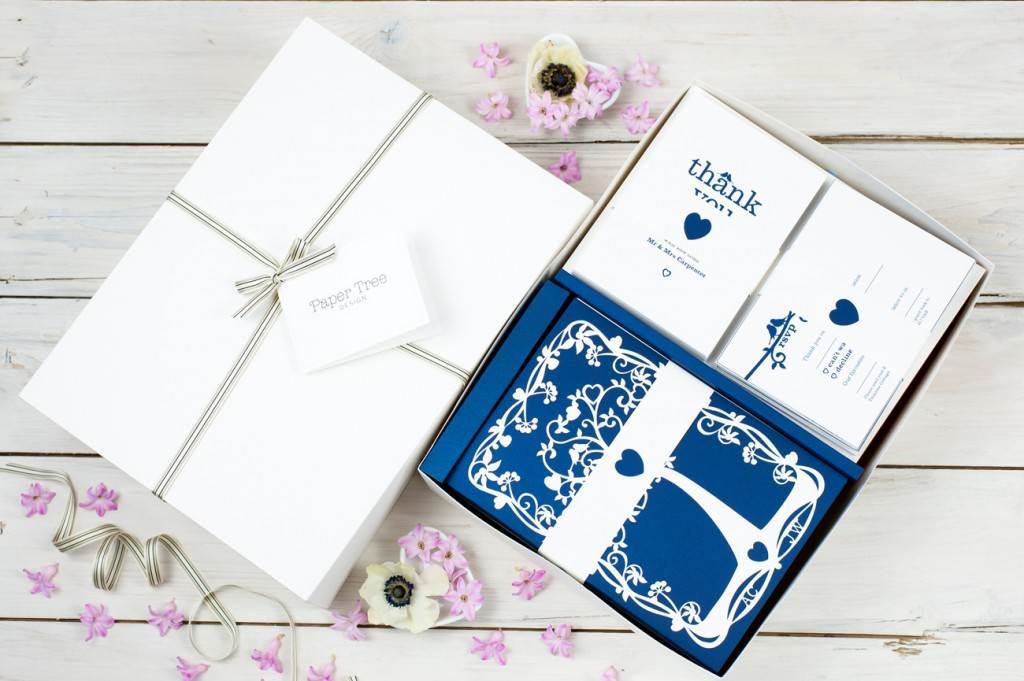 "I had wanted to set up on my own for a long time, and working with my husband's business gave me the confidence I needed, if I could be so successful at something I had no interest or experience in I thought, then what is stopping me from doing something I had a wealth of experience in?"
"I spent a long time thinking about what sector I wanted to go in to, and knew I didn't want to do anything that required a large investment upfront or high overheads. I also wanted to provide a bespoke service direct to the client as I really enjoy working with people and realising their dreams and ideas. Weddings kept crossing my mind as over the years I have made invitations for family and even made my sister in laws wedding dress, but I kept shying away as the buyer in me wanted sound business reasons for doing it. In the end it was actually a friend and successful wedding cake designer who just kept saying she could really see my work suiting the vintage wedding market who helped me make the decision. It was the push in the right direction that I needed, and after extensive research in to what was available and the demographics of the area we live in, I took the plunge and added wedding stationery to my portfolio of work."
"What I really love so much about weddings is working with the couple to produce something that is personal to them. Every order is different, even using our existing designs the couple get to customise it by choosing the card colour & texture, the trims, print colour, and by adding names and dates, I absolutely love it, what other industry can you work so closely with your client to make something so special for them?"
"I have a real empathy with vintage design, I grew up in a home with a very eclectic mix of objects collected through the generations, and with a historian father and art & craft loving mother I couldn't help but develop an appreciation early on. I really enjoyed design history at university and particularly remember a trip to Paris aged 18 where I fell in love with Art Nouveau. Later on in my buying career I developed product for a vintage inspired company, we had access had a massive art & design history library to immerse ourselves in which was fantastic for research. When I started designing the stationery range I could see the vintage references pouring in to my work, an Art Nouveau border, Arts & Crafts flowers, vintage 70s owls, sprinklings of Victoriana. I love having so much reference to drawn on, and taking an idea and presenting it in a new way. My latest obsession is early to mid 20th Century Susie Cooper pottery and if you look closely you will see the influence in some of my flower motifs".
"I think being I charge of your own destiny is the best thing about running my own business. You can make decisions on things quickly without having to differ to a panel of shareholders & directors! If I get a good reaction to something new I can move really quickly on it. Also being able to work around the needs of my family helps!"
"I think what I am most proud of is that in such a short time I have gained repeat business and recommendations from my clients, In fact just yesterday I had the most lovely email from a couple who wanted to tell me of the amazing reaction they were getting for their guests to the invitations! I really strive to go the extra mile and I think that shows."
"In the next couple of months I will be moving in to a purpose built studio which will make a huge difference to what I do, I am currently working out of our dining room, and am hugely excited about getting it all finished! I will then be starting work on some new products. We had a bit from left field commission at the end of the year, massive Christmas window decorations for a chain of Aveda salons in Oxfordshire, the reactions to them has been fantastic so I am looking at how I can adapt them for weddings."
We asked Suzanne what experience she had when searching for wedding products when she was planning her own wedding.
"Charlie and I married in 2002 and I have two pieces of advise based on our experience:
Choose suppliers that you like and feel comfortable with, this is as important as liking what they do and I cannot stress this enough. Imagine how you would feel talking to them in a crisis, would they bend over backwards to help you or treat you as a nuisance? Wedding planning can be stressful at the best of times, the last thing you need is a supplier who will stress you out or upset your guests.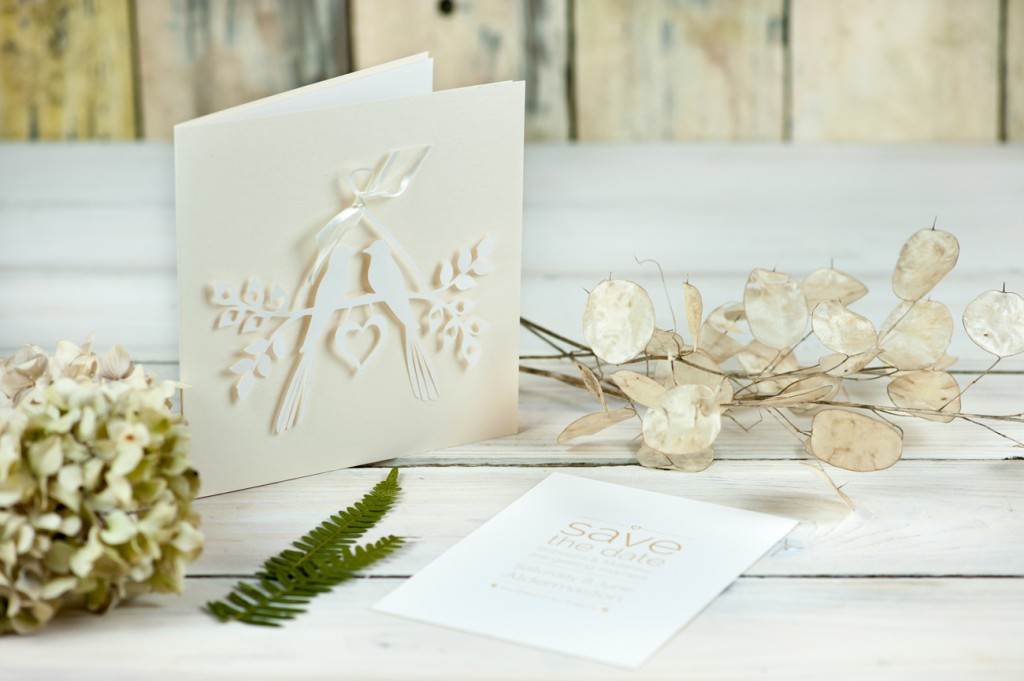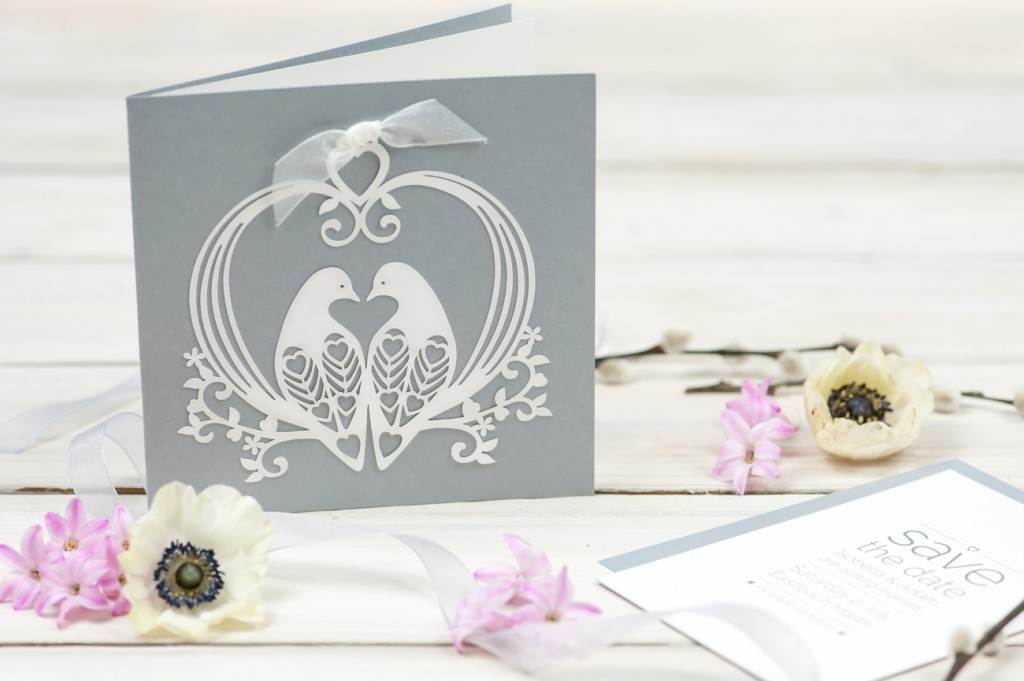 We had a massive crisis 4 months before our wedding when my mum was diagnosed with terminal cancer (she died 6 weeks after we were married) and we had to discus the possibility of bringing the wedding forward or postponing with the vicar, venue and photographer. When we decided to go ahead as planned we had to make sure that everyone knew that mum couldn't be left standing and to make sure there was somewhere for her to rest at all times. We were extremely lucky that everyone was not only supportive, but very discreet. Our photographer in particular did a great job of prioritising shots with mum in and discreetly getting some lovely extra shot of her. Imagine how upsetting it would have been to have a pushy or rude photographer (we have all seen them!) at a time like this?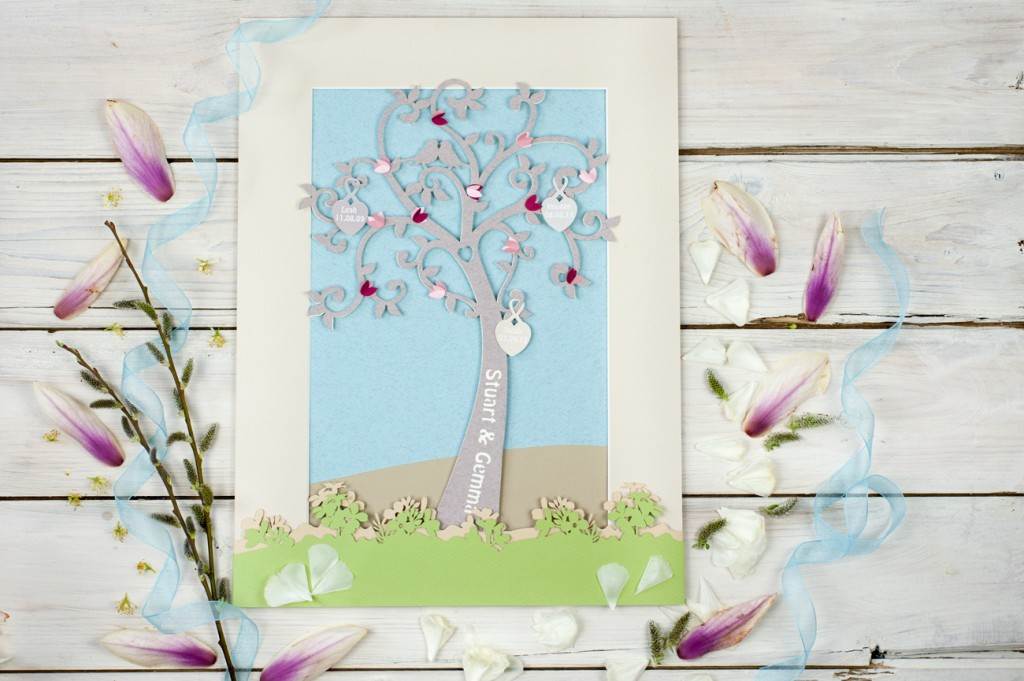 My second piece of advice is don't do too much yourself, we made this mistake.
I come for a creative family and it seemed obvious to use the talent around us, however when mum fell ill we just couldn't keep up with all the things we had planned. If you really have your heart set on doing things yourself then pick a couple of things to concentrate on and have a back up plan in case anything goes wrong. One thing that can work really well is to collaborate with your supplier. Find small producers who can be flexible and talk to them about your plans. I have worked with a bride who wanted to contribute to making her invitations, I provided the paper cut and inlay card and she put them together, handwriting the inserts, customising the trims herself and posting with some pretty paper shapes she made using a punch she had. If for example you have a family member who is keen to arrange the flowers there is no reason why your florist cannot order you matching flowers to your bouquet for you to arrange yourself. Know your suppliers lead times so if you do find you don't have as much time as you had thought, you know when the cut off date is to ask for help.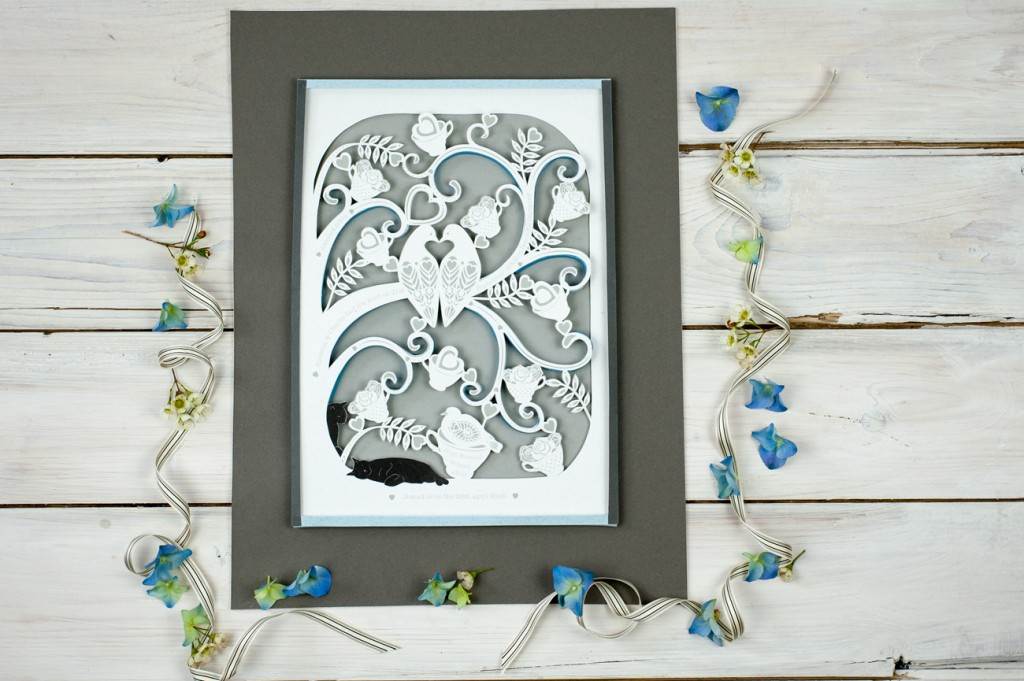 My experience has definitely inspired the way I work with clients, with care, thought and understanding. I make sure they know how long it take for me to make their order, when I need to be ordering the card, and try to be as flexible as possible I go the extra mile to help and I think that shows.
Email: Suzanne@papertreedesign.co.uk
Twitter – @PaperTreeOxon
Instagram – @PaperTreeOxon
Pinterest –https://www.pinterest.com/PaperTreeOxon/
Facebook – https://www.facebook.com/pages/Paper-Tree-Design/1419955421585843
Etsy – https://www.etsy.com/uk/people/PaperTreeDesignOxon?ref=hdr_user_menu
All images courtesy of Cristina Colli