Hayley, the lady behind York's vintage wedding boutique, Glory Days Vintage has recently styled a beautiful, moody styled photo shoot. It's a mixture of beautiful countryside, autumnal flowers, boho hair and 1970s boho vintage wedding dresses. And it's a great reminder that autumnal brides have a great opportunity to embrace the season with a great vintage look.
We caught up with her to find out more about her inspiration.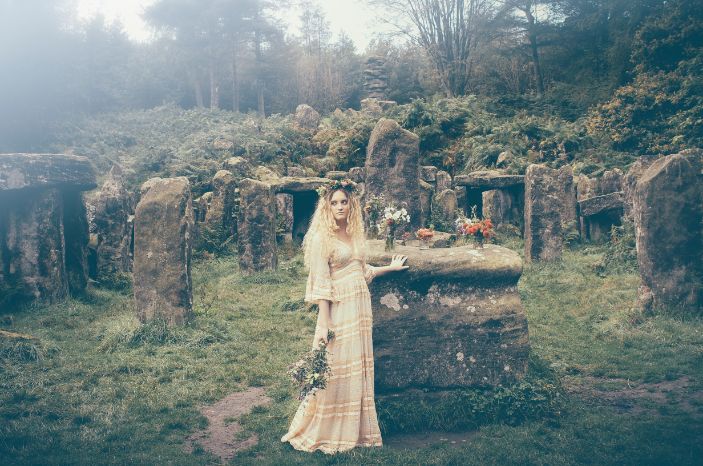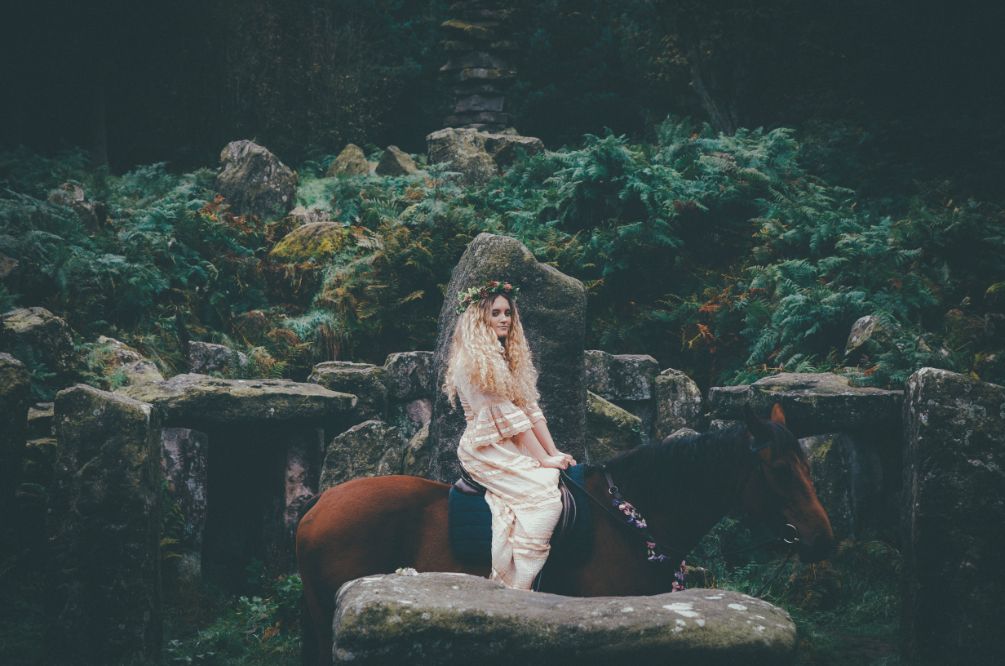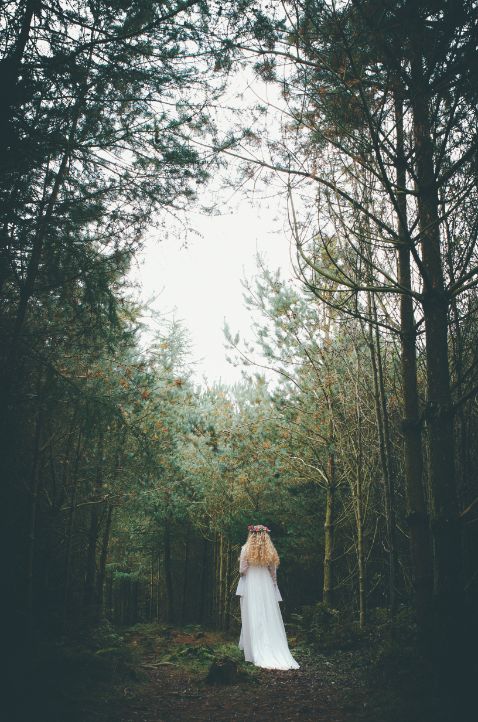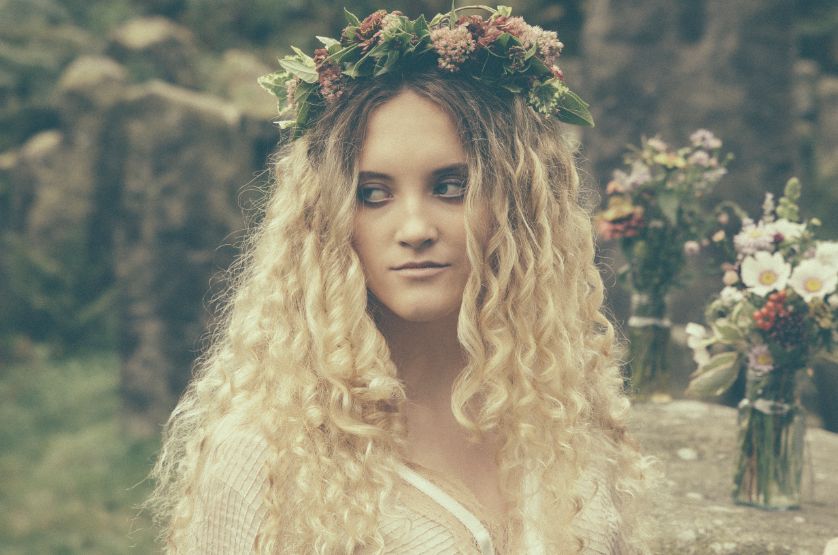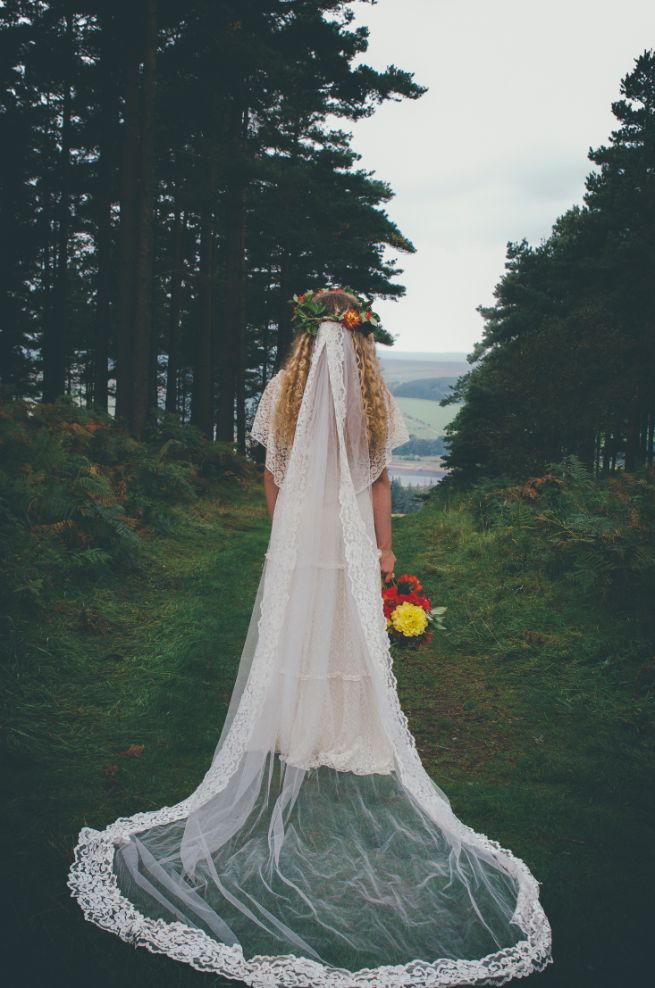 "I recently befriended the lovely Jane from Blooming Yorkshire who rents a walled garden in North Yorkshire and grows all her own flowers, so every wedding she does is as local and seasonal as you can possibly get! We got on like a house on fire and so decided to pull together a shoot using the remaining flowers from her garden which showed the last throws of summer alongside the burgeoning beauty of autumn. Jane had met our model by chance and decided she looked so much like a wood nymph we just had to get her to model for us!"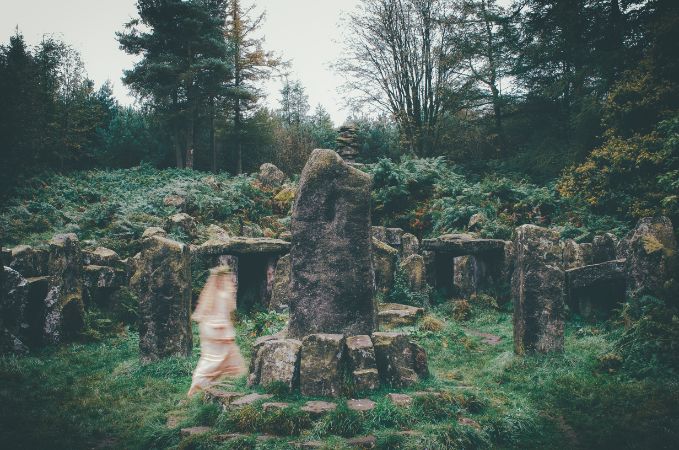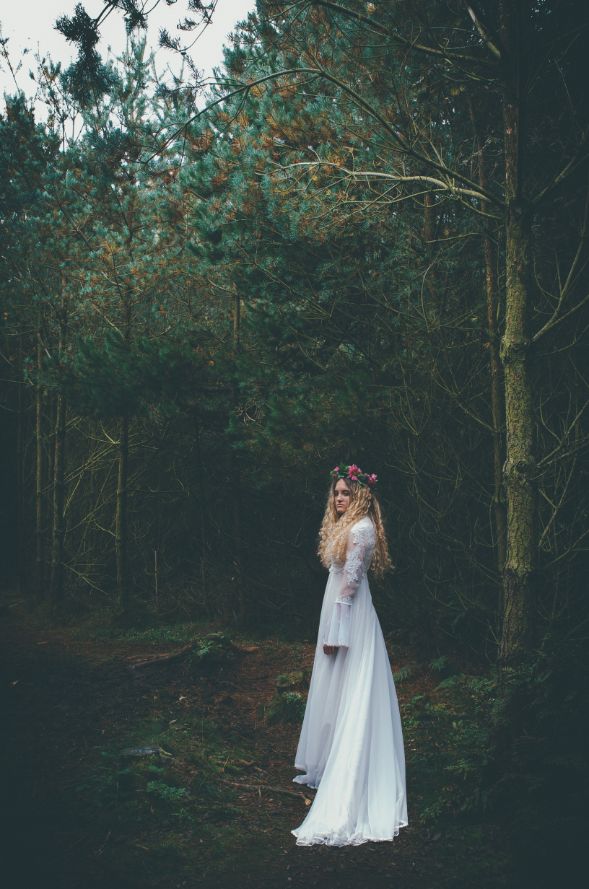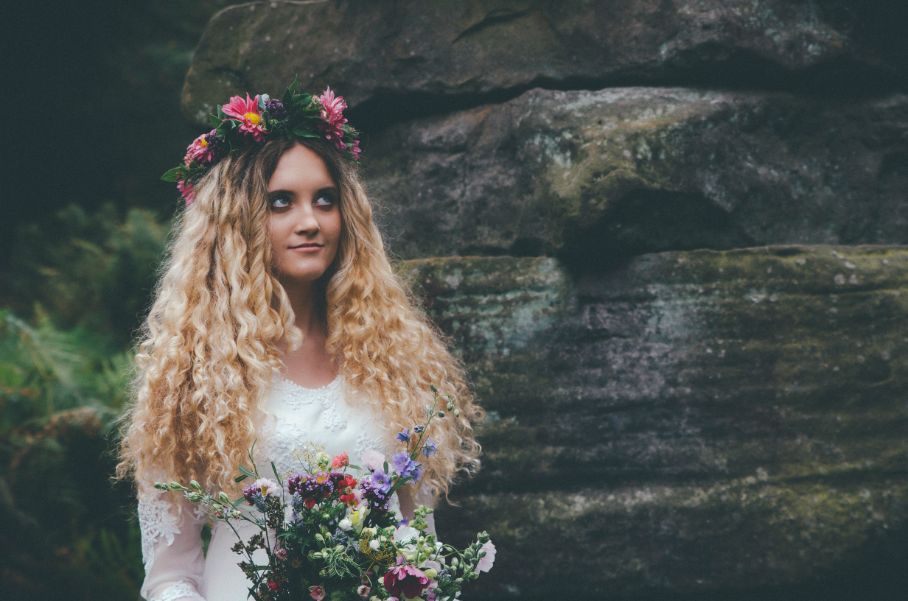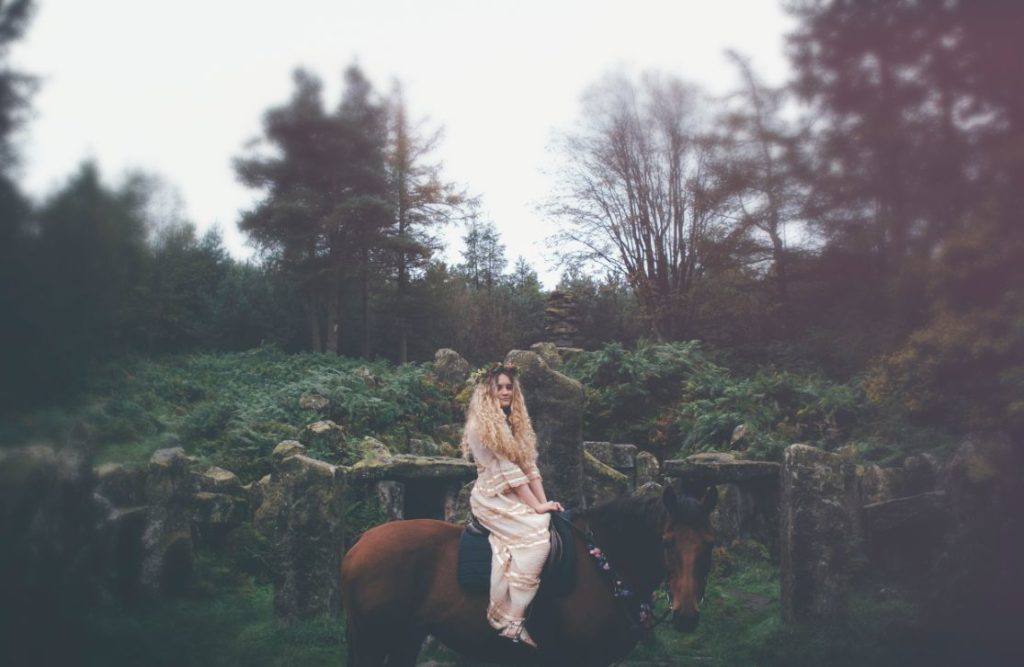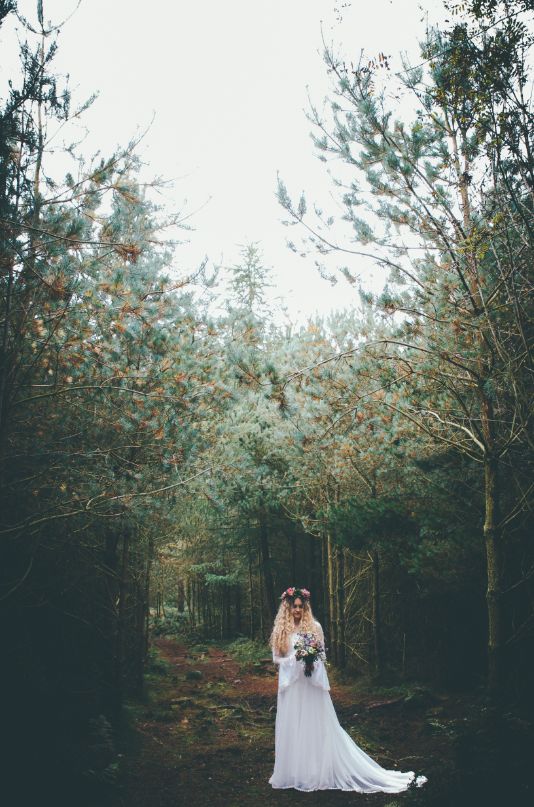 "Everyone involved were Yorkshire folk like myself; I've worked many times before with Katy Flanagan, the hair designer and Faye Robertson, the make-up artist, so I knew they'd get the concept instantly and produce some gorgeous results! And the venue was the AMAZING: Bivouac in Masham which was just spectacular, complete with druidic temple! I think the mood of the location perfectly matched the brooding atmosphere of autumn, and Ryan our photographer from Shutter, Go,Click managed to bring out all the colours beautifully."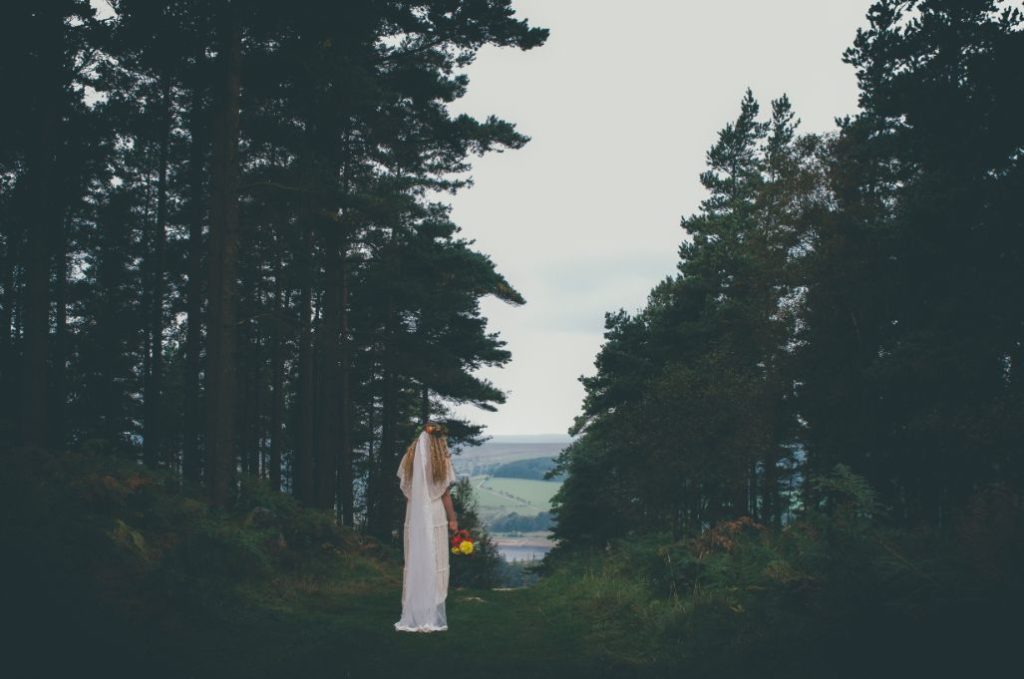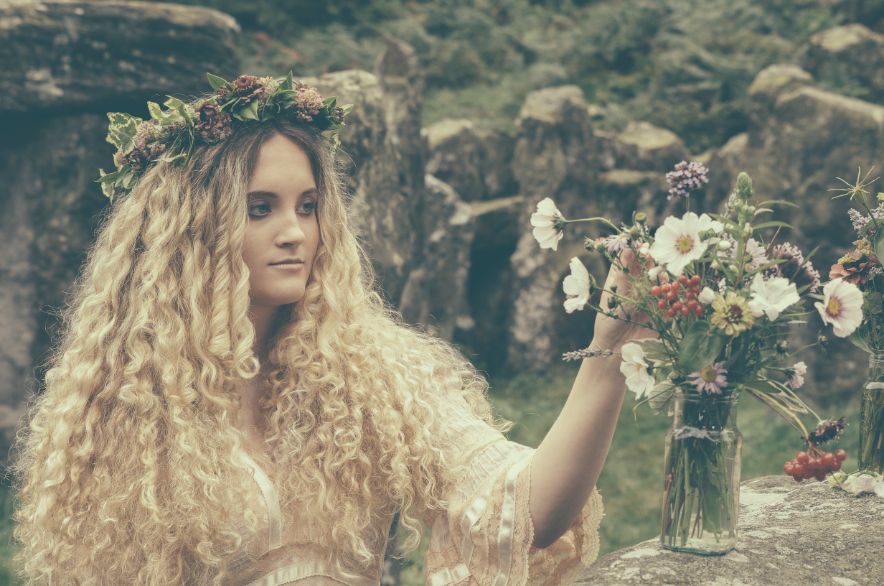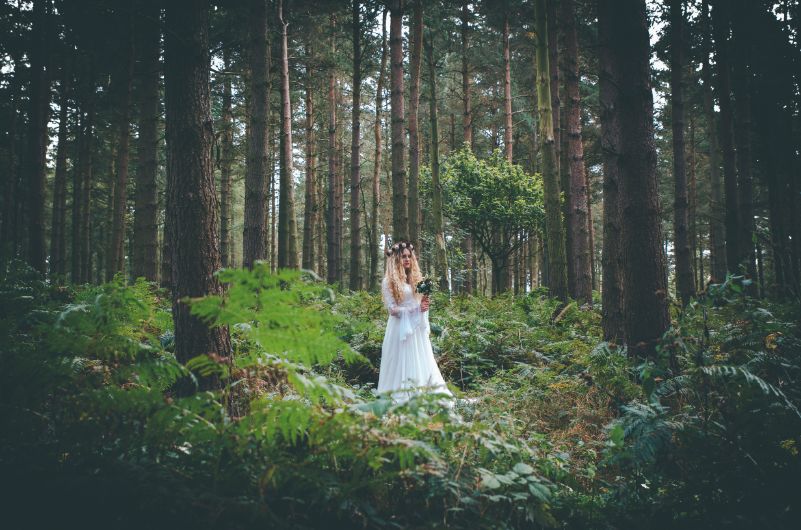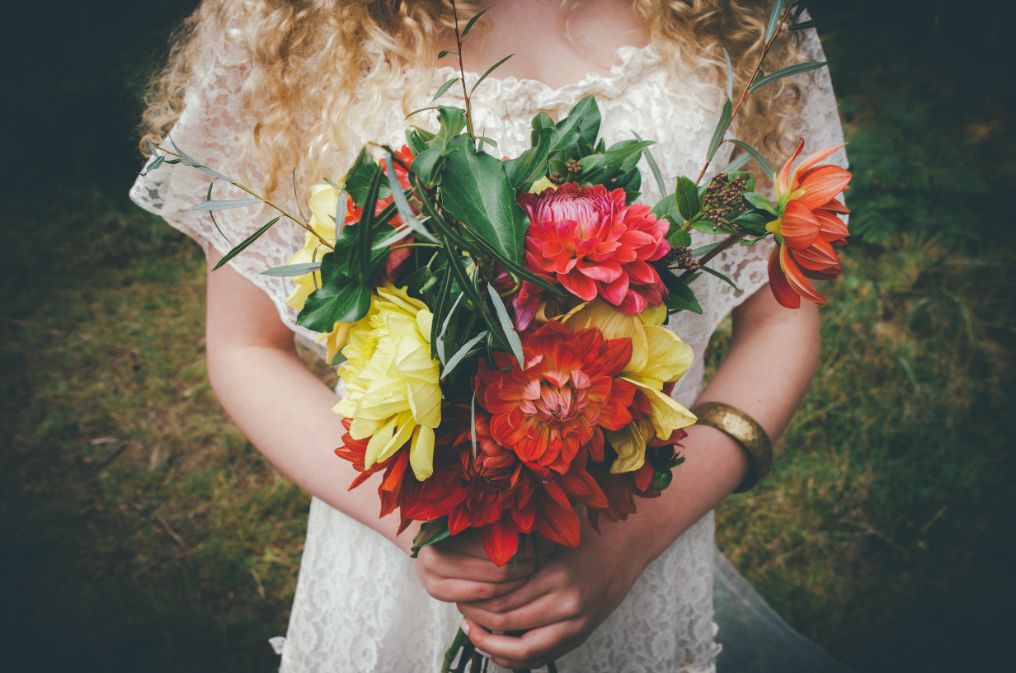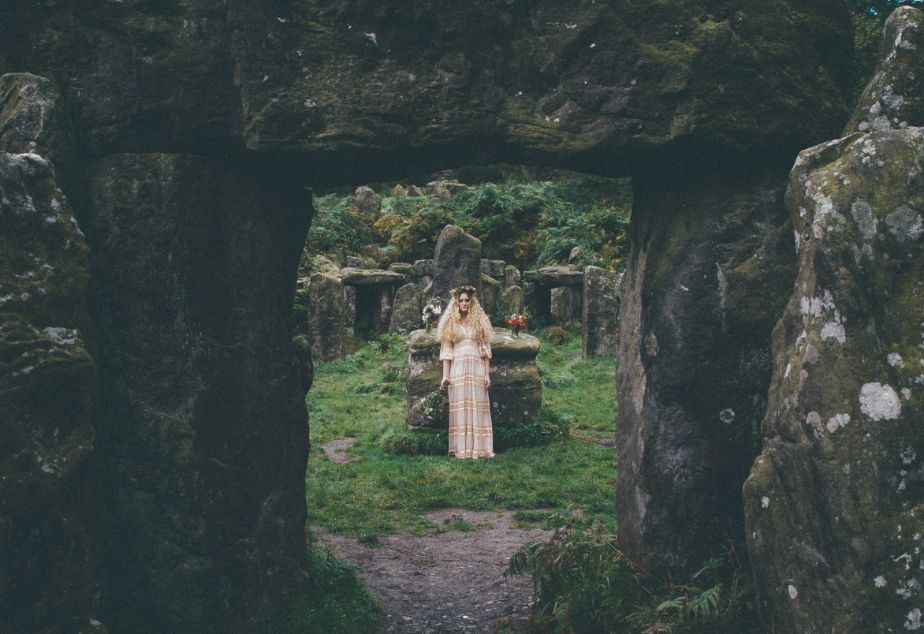 " The great British weather was decidedly gusty and showery that day, so I was amazing he managed to get such beautiful results whilst up against such inclement weather and changing light! I love the fact that we shot it right around the autumn equinox too, as the season and pagan spirit of it all seems to compliment the natural beauty of the 1970s dresses."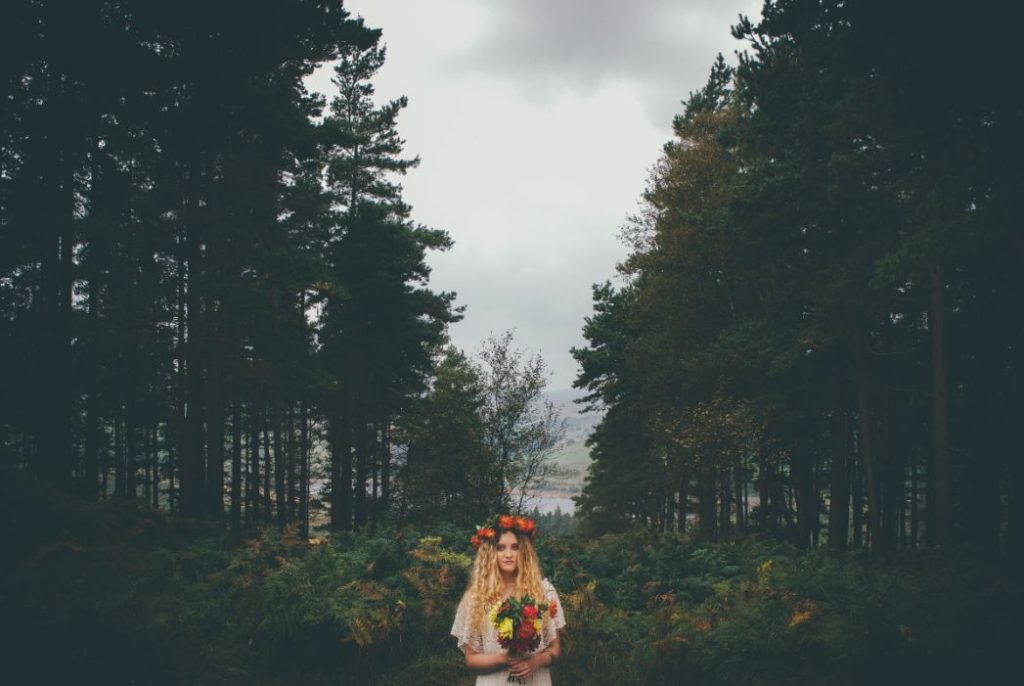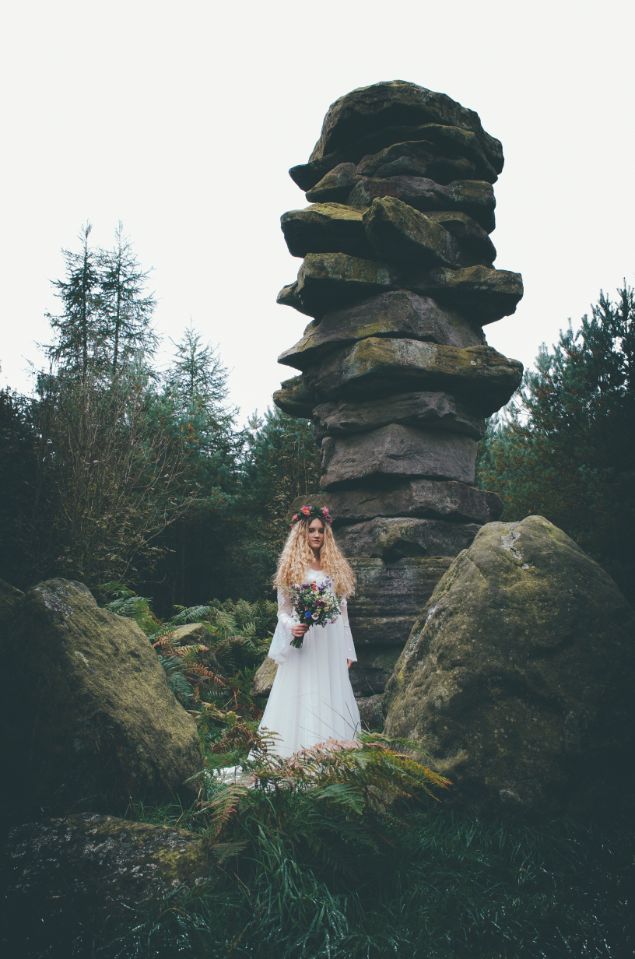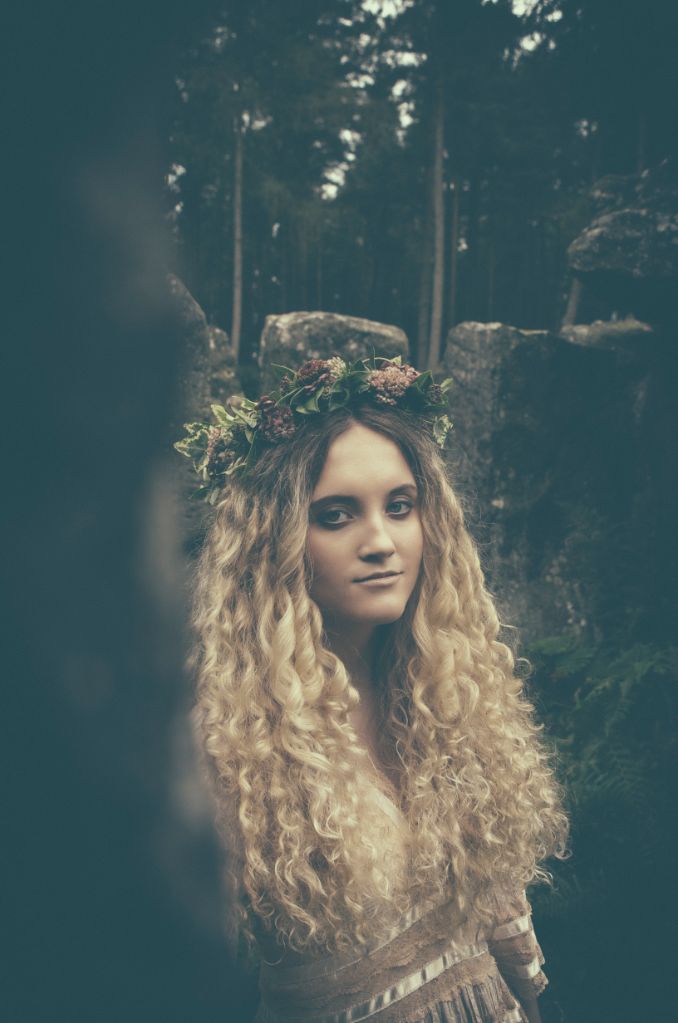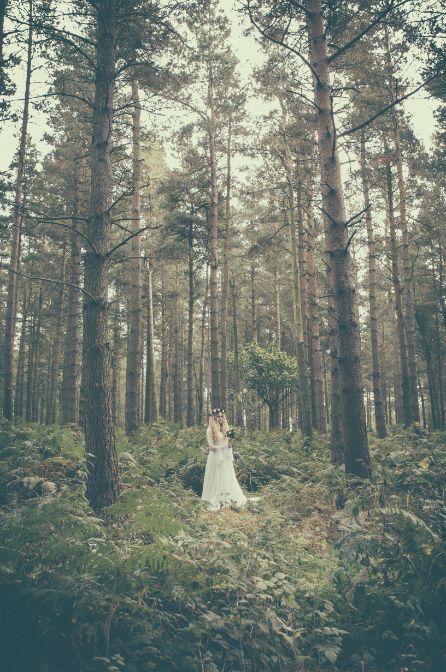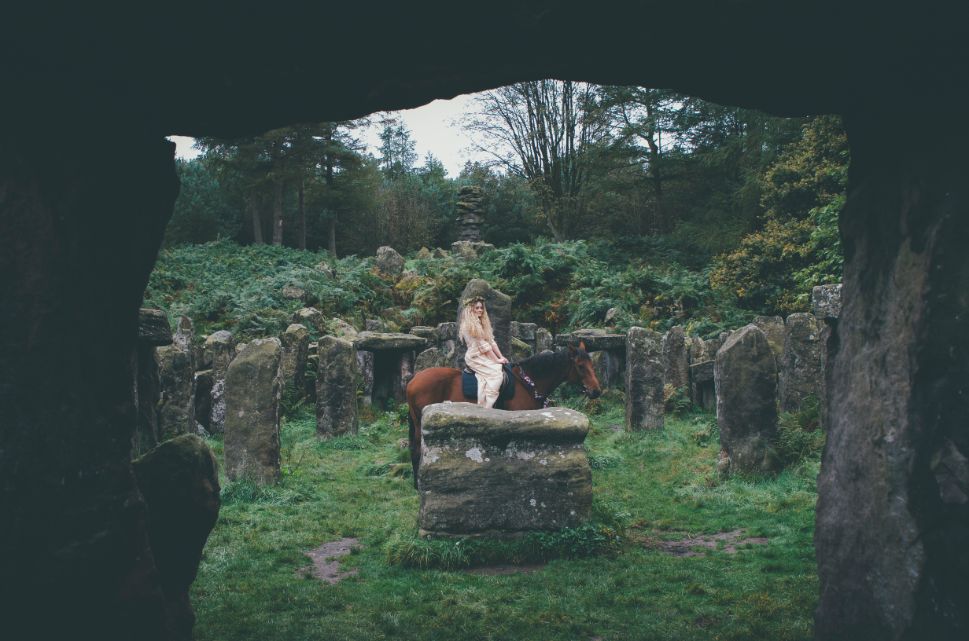 We too are in love with the mood and feel here, and to be honest autumn is my favourite season. It's sad to see the end of summer but it's so exciting to think that Halloween, Bonfire Night and then Christmas is coming. The colours are stunning and the flowers….well what can I say! Beautiful.