Today on the blog we are talking about something that may divide our readers. Kate from Heartfelt Vintage shared her thoughts on cutting up a vintage wedding dress.
There it is, hanging in the window, all shiny and pearly and beautiful. Made in the 1930s, a thing of beauty, all bias cut satin and Hollywood glamour. 'Of course', I say, 'we can always cut the sleeves off and alter the neckline if you'd like to make it a bit more contemporary.' There's a sharp intake of breath, the bride looks at me as though I have lost my mind before uttering in a low voice, 'but isn't it sacrilege to cut up a vintage wedding dress?'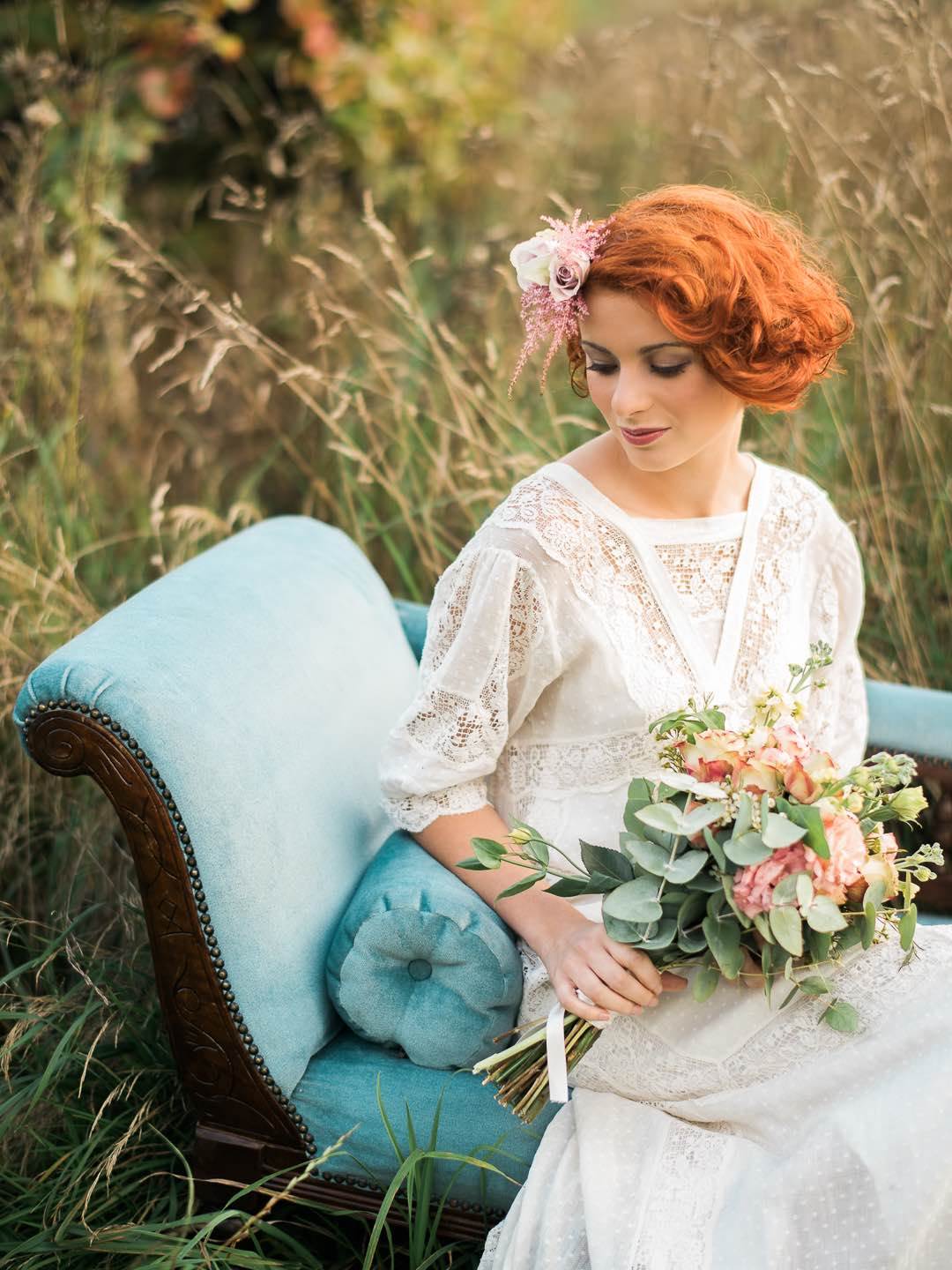 To be honest, when I first opened the doors to our vintage boutique and welcomed our first brides it hadn't even crossed my mind that some people might find the idea of taking a very old, beautiful piece of history and cutting it up, a bit disconcerting. It had never occurred to me that perhaps my job should be to preserve history for the next generation. Is my 'just cut it up' attitude a bit too laissez-faire?
There is no denying that vintage wedding dresses have a sense of awe and wonder about them. They have been worn on someone's special day; they tell the story of the bride, her hopes and dreams and the era she was living in. Dresses made of parachute silk or brocade because fabric was scarce, dresses with 60-year-old confetti stuck inside the lace bodice and dresses complete with photographs of the original bride. Fashion tells the story of women through the ages and none more so than the dresses we choose to wear on one of the most important days of our lives. I love every single dress in our collection, each one is unique, but are these dresses suitable for a modern bride?
Our tastes and attitudes towards marriage have changed unrecognisably, even in the last few years. Sex and cohabitation before marriage, children outside wedlock, same-sex marriage – all notions that would've made a 1950s housewife very hot under the collar. Naturally, these attitudes were reflected in the wedding dresses of the time; necklines were often high, sleeves were long. The message was very clearly about being demure and virginal. However, times have changed, women have changed and therefore, what we are looking for when we get married, has changed.
Very few of our brides come in wanting a top to toe look from a particular era, most of them are looking for something unique, something a bit different and something they can't find in the more traditional bridal boutiques. They are looking for a dress that has the beauty and quality of vintage but also something that works for this day and age. This is where the art of alterations comes into its own. For example, 1970s fashion took much of its influence from the Victorian and Edwardian eras, the high neckline and ruffles can look a little over-the-top today, particularly on a wedding dress. However, the bodices and skirts are usually cut beautifully, they tend to elongate the figure and by removing the excess ruffles, changing the neckline and altering the sleeves they make wonderful dresses for boho brides and festival weddings.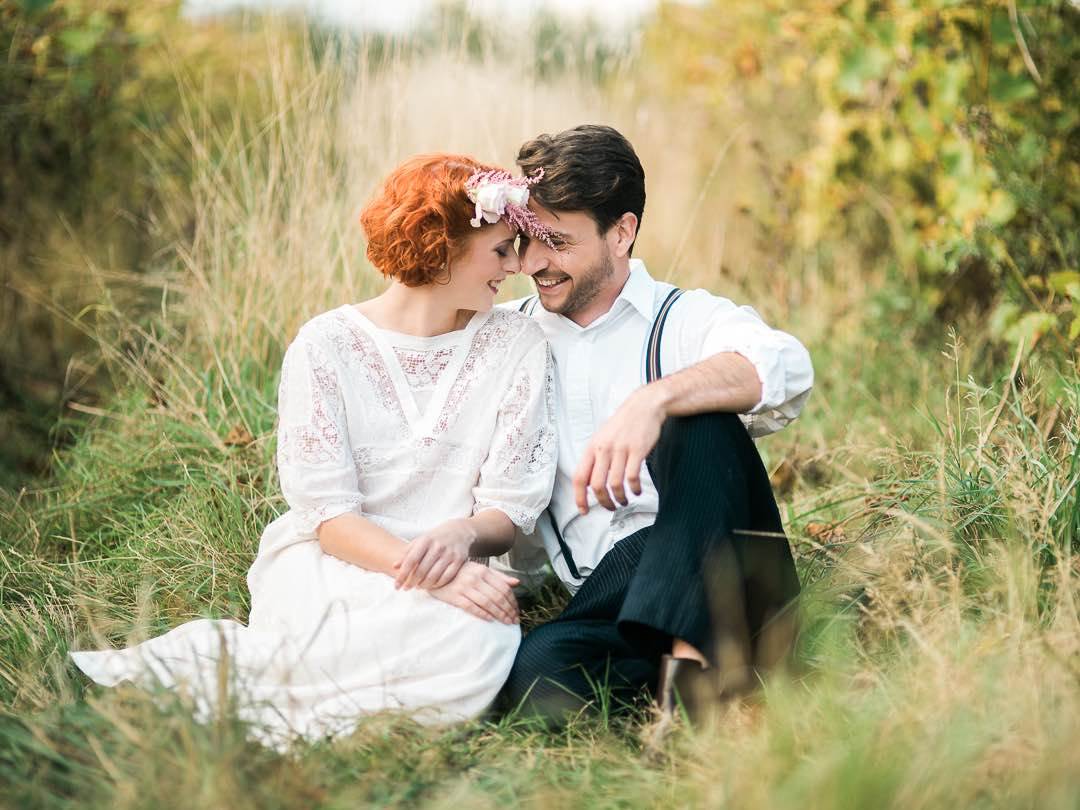 Similarly, sizing can be an issue with vintage wedding dresses, they are often small. Our motto is to make the dress fit the woman and not the other way around. 1950s dresses usually have a huge amount of fabric in the skirt that is gathered at the waist. By removing the skirt from the bodice we can cut a section of fabric out and then replace the skirt as before. This gives us a good amount of fabric to play with meaning we can put panels into a dress to resize it. The same principle applies with 1930s dresses, which often have very long trains. Chop a train off and you've got acres of gorgeous satin to play with.
However, whilst we happily chop into vintage fabrics on a daily basis this doesn't mean we'll take our scissors to everything. There are occasions when we put the scissors down, stand back and simply say no. 1920s silk velvet with intricate, gold thread embroidery, an early Edwardian cotton polka dot, hand made lace veils. These items are exquisite. The chances of finding anything even remotely similar, ever again are extremely slim. The bride who wears these will have to love them just as they are.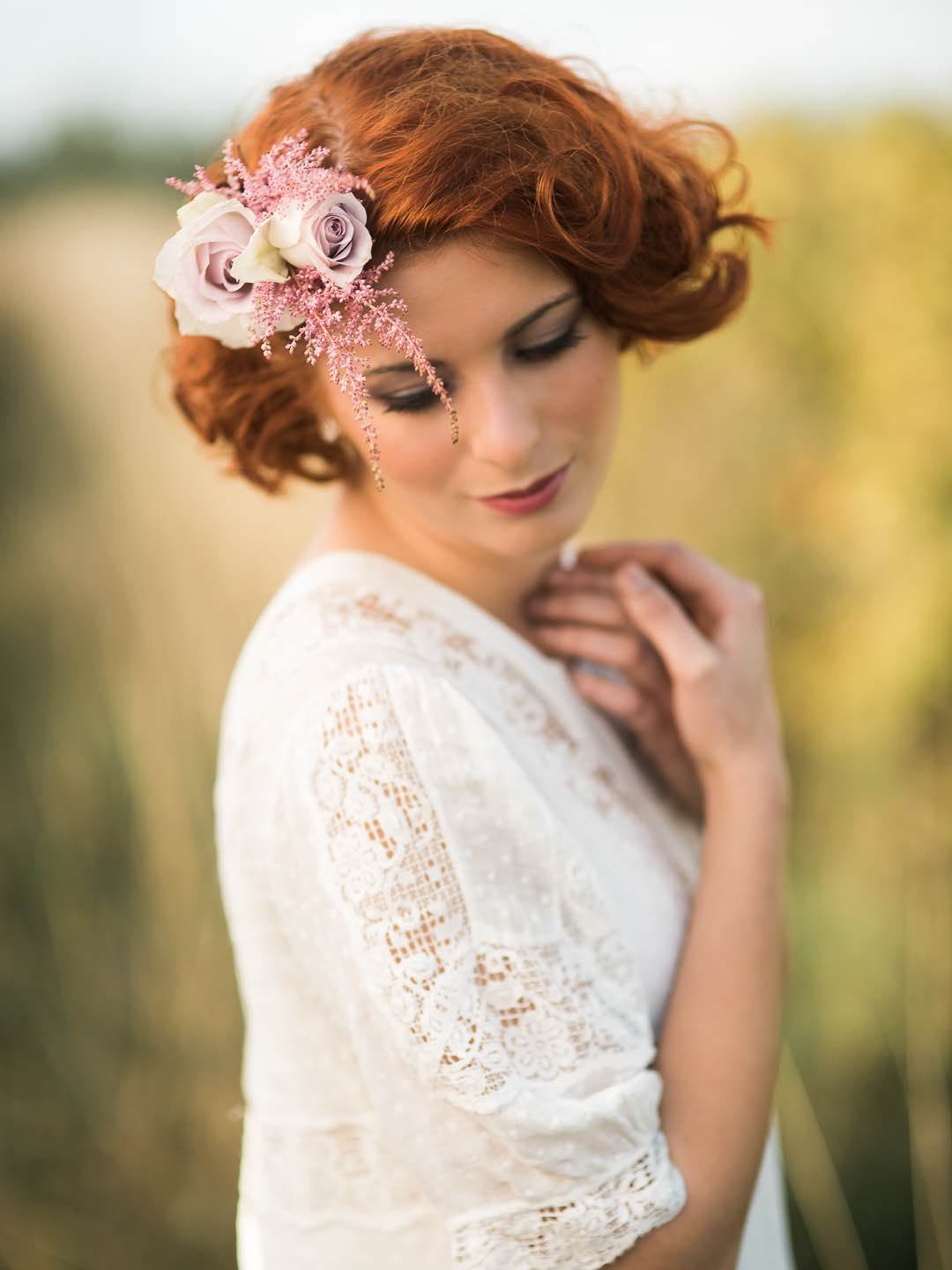 I have never wanted to be the curator of a museum. I don't want to preside over a beautiful collection of dresses that never see the light of day, that are never touched. These items are too lovely to sit gathering dust in some basement somewhere waiting for someone to discover them. They need to be discovered now, they need to be worn again. They need brides to love them as much now as when they were first worn and if that means chopping the odd sleeve off, then so be it.
You can meet Kate at our London fair this Sunday at Chiswick Town Hall and chat some more…and try on her beautiful dresses too. Find out more and how to get your free £15 Uber voucher here.
Credits:
Photographer | John Barwood Photography
Dress | Heartfelt Vintage
Flowers | Heartfelt Flowers
Hair & MUA | Lou Mack
Props | Blue Wren Barn
Models | Katie May & Samuel Rodriguez Canales