Sally Lacock designs some of the most beautiful dresses we are lucky enough to have at our events. She will be with us in London on February 21st and today shares with us her thoughts on boho wedding styling.
Boho ­chic has been favoured by such fashion idols as Sienna Miller and Kate Moss and is influenced by 60s hippie and bohemian styles but has become much more than that over the years. The Boho look is the perfect wedding style for those who prefer a comfortable, laid­back ceremony and want to look and feel effortlessly elegant.
Here Sally shows four ways to achieve a boho wedding look.
Unlined lace and free ­flowing lines
For a truly relaxed boho feel try an unlined lace dress, such as the ​Carly​, worn with a separate silk slip. There is no formality to this type of style at all. Kick off your shoes and run barefoot through the grass.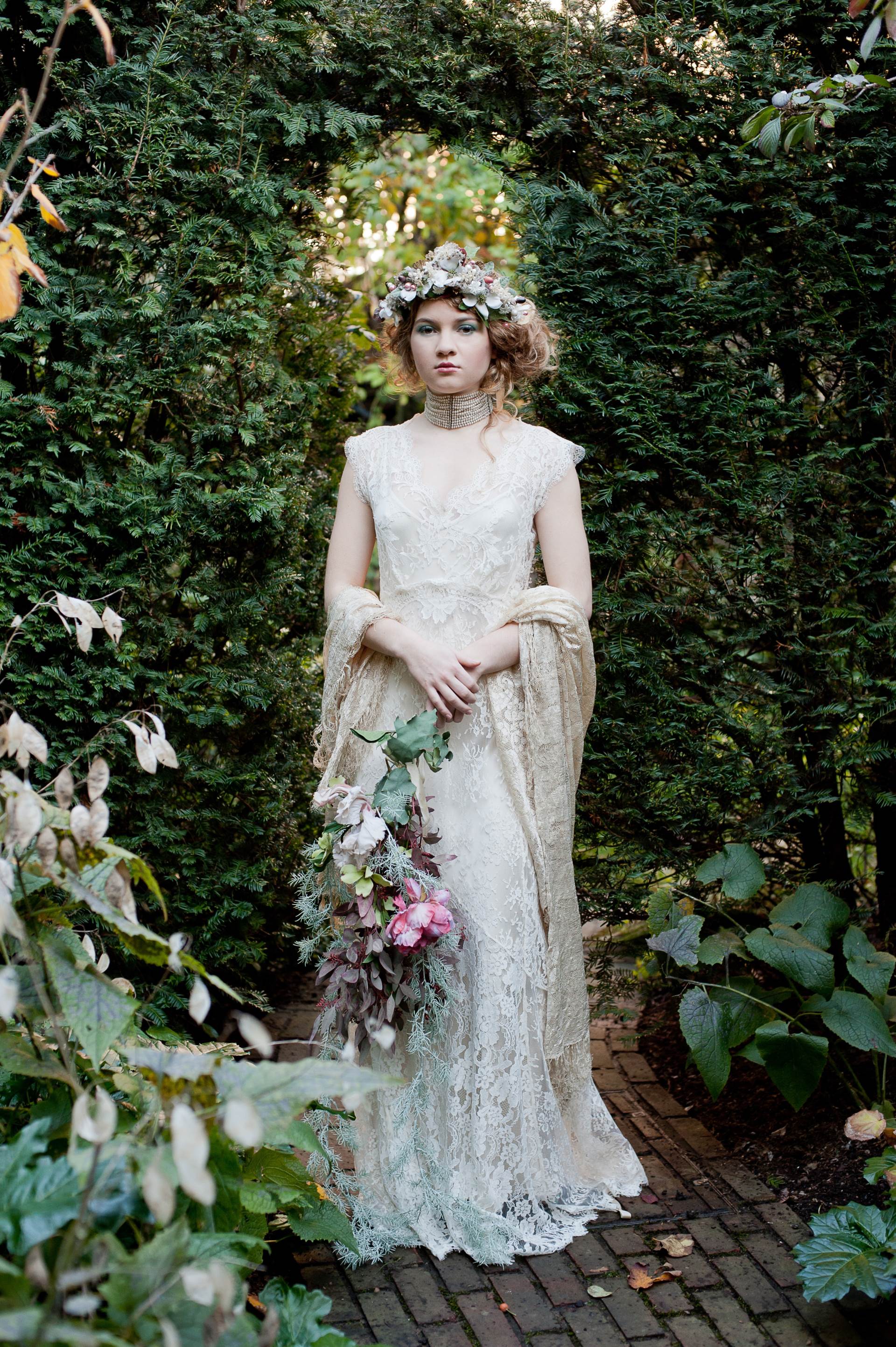 Carly by Sally Lacock, image by Fiona Kelly
The beauty of treating lace like this is that the two layers move independently allowing light to pass through the lace and highlight the beautiful patterns.
If a single layer of lace worn over a simple slip feels too light or slightly exposing, then choose a style where lace has been mounted onto a layer of silk and then lined. This will give the dress more body. Using soft lace and fluid silks ensures that the dress remains light like we have done with the ​Elise​.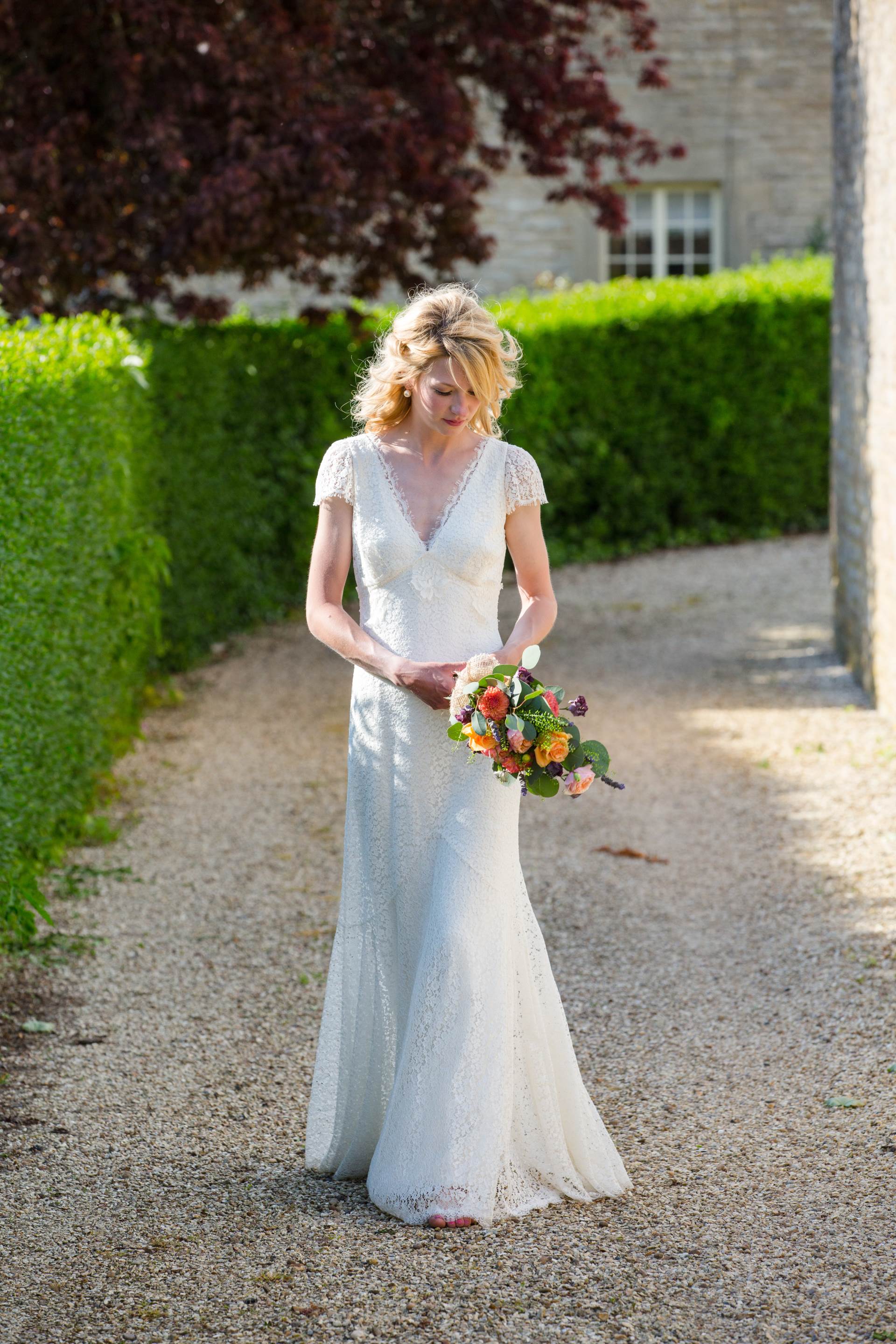 Elise by Sally Lacock, image by Mark Lord
A more structured silhouette
Reminiscent of the 50s, a more structured bodice with a fuller skirt can look very elegant and classic. Or, if accessorised in a more playful way, can give a fun and relaxed look.
A good example of this is the ​Sylvie dress​ which has a 50s shape whilst keeping a boho ballerina look. Pair this with some fresh cut wildflowers, naturally styled hair adorned with an antique floral garland and you will have a pretty and ethereal boho effect.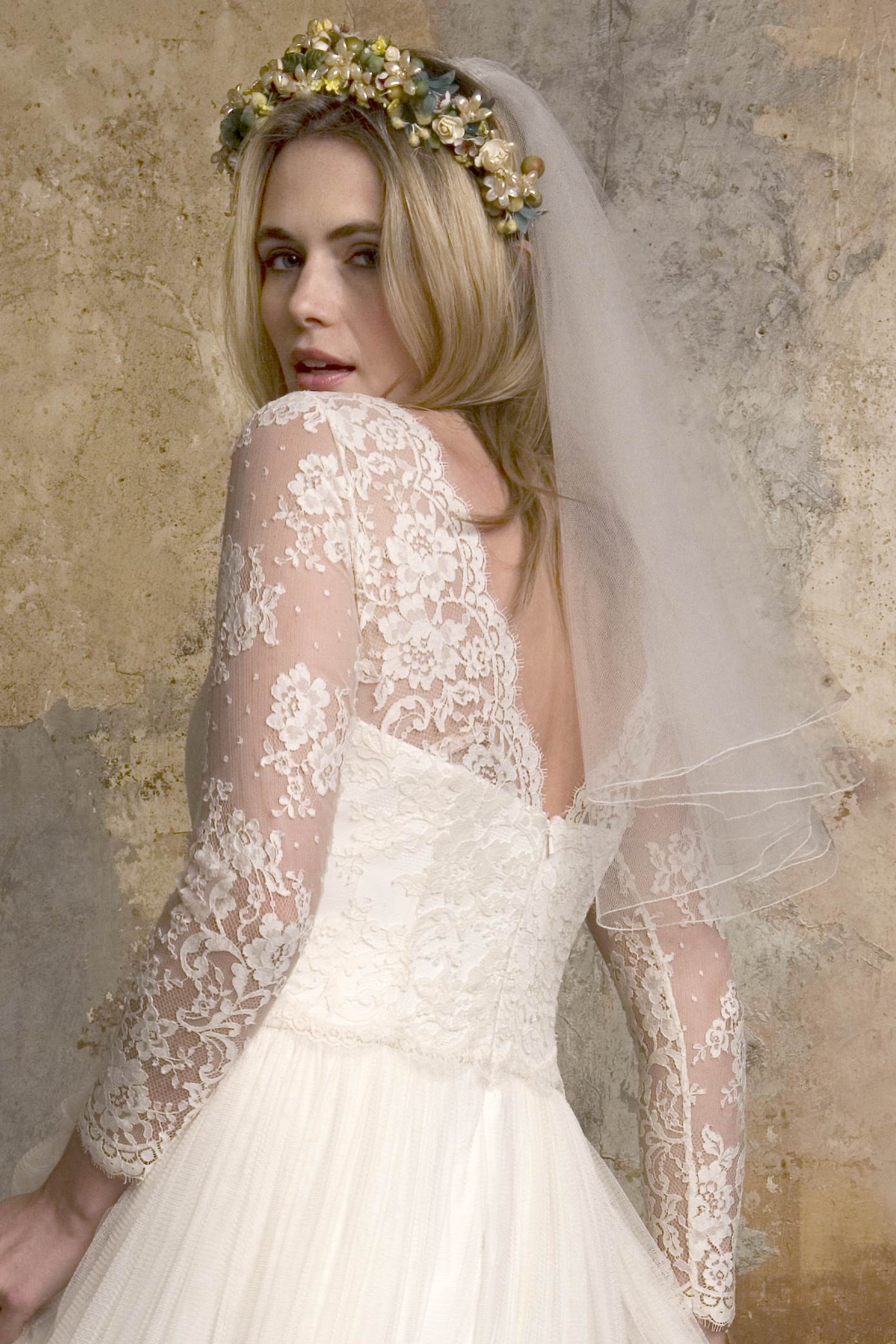 Sylvie by Sally Lacock, image by Jeff Cottenden
A boho twist to the tea dress
For me, the Edwardian style is all about softness which can be translated beautifully to fit the boho aesthetic.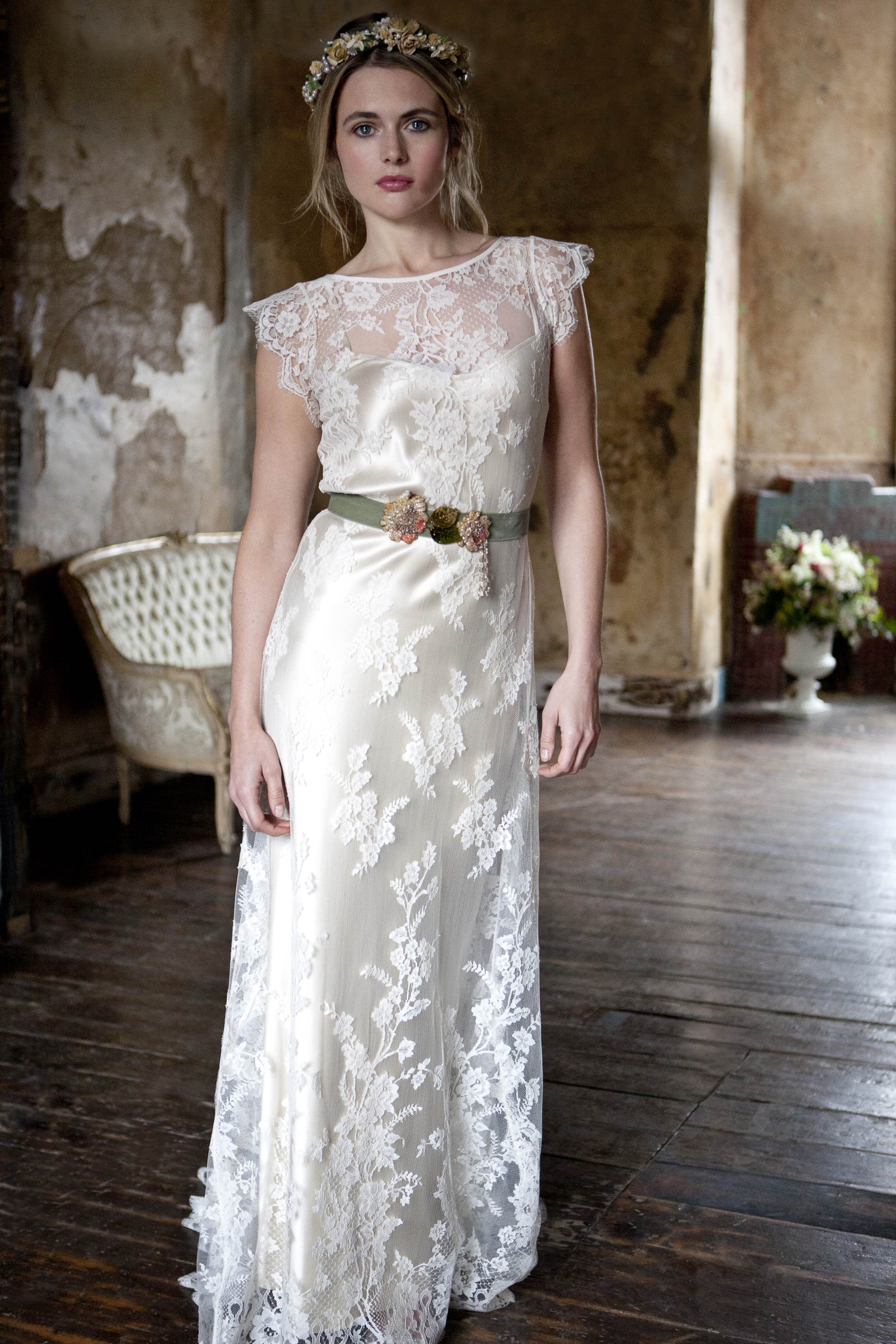 Flora by Sally Lacock, image by Jeff Cottenden
I particularly love Edwardian afternoon tea dresses. These would have been worn for a game of badminton or taking tea on the lawn, but now this style works wonderfully for modern day boho wedding.
Original Edwardian dresses are usually tiny and falling to bits but our Edwardian inspired dresses can be made to fit your style and shape perfectly. The Esme empire line style will lengthen the legs whilst the more nipped­in ​Bea​ and the beautiful Jasmine kimono style flatter the waist and provide a lean silhouette. At Sally Lacock we love to accessorise with contrasting vintage belts and sashes to emphasise the waist.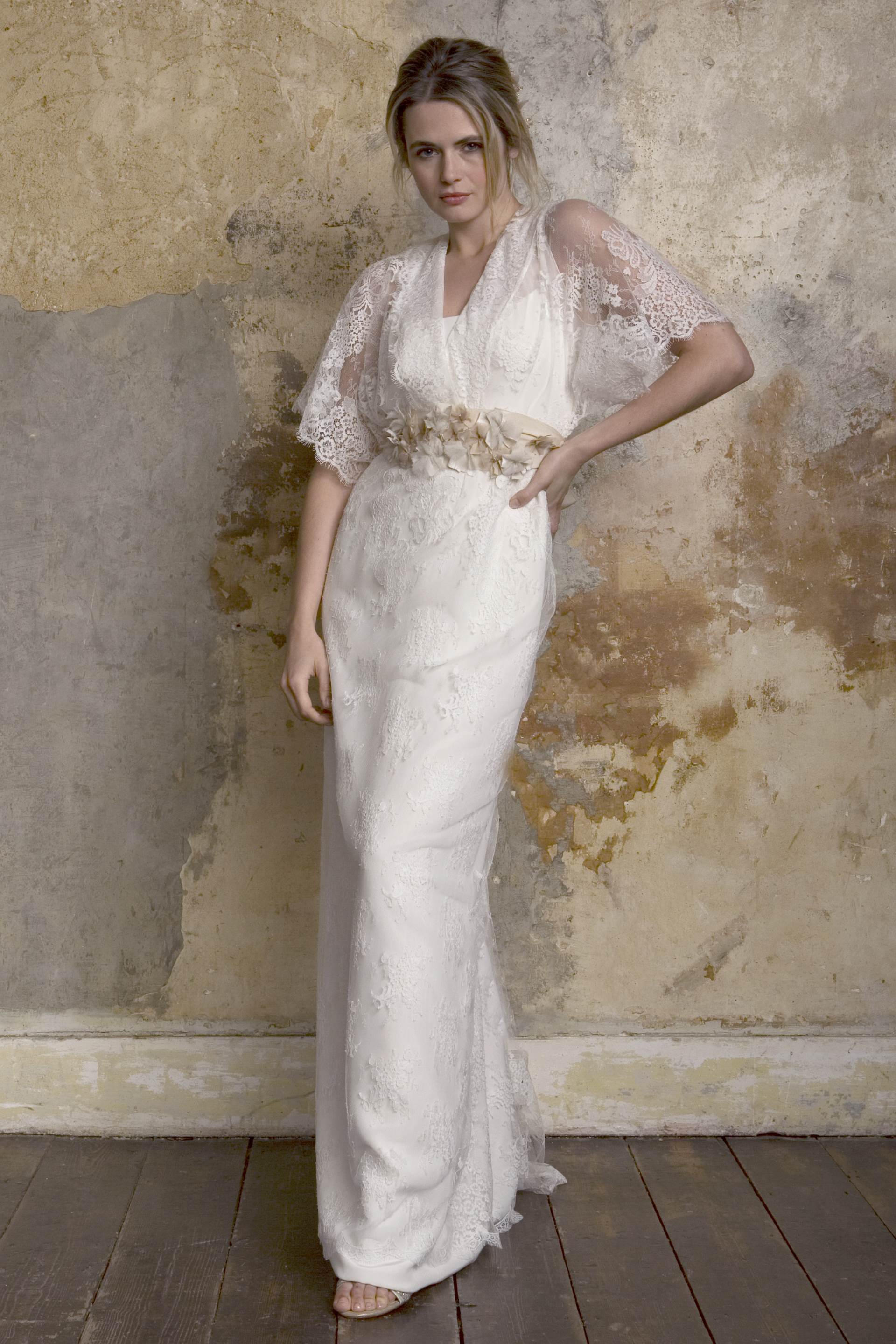 Jasmine by Sally Lacock, image by Jeff Cottenden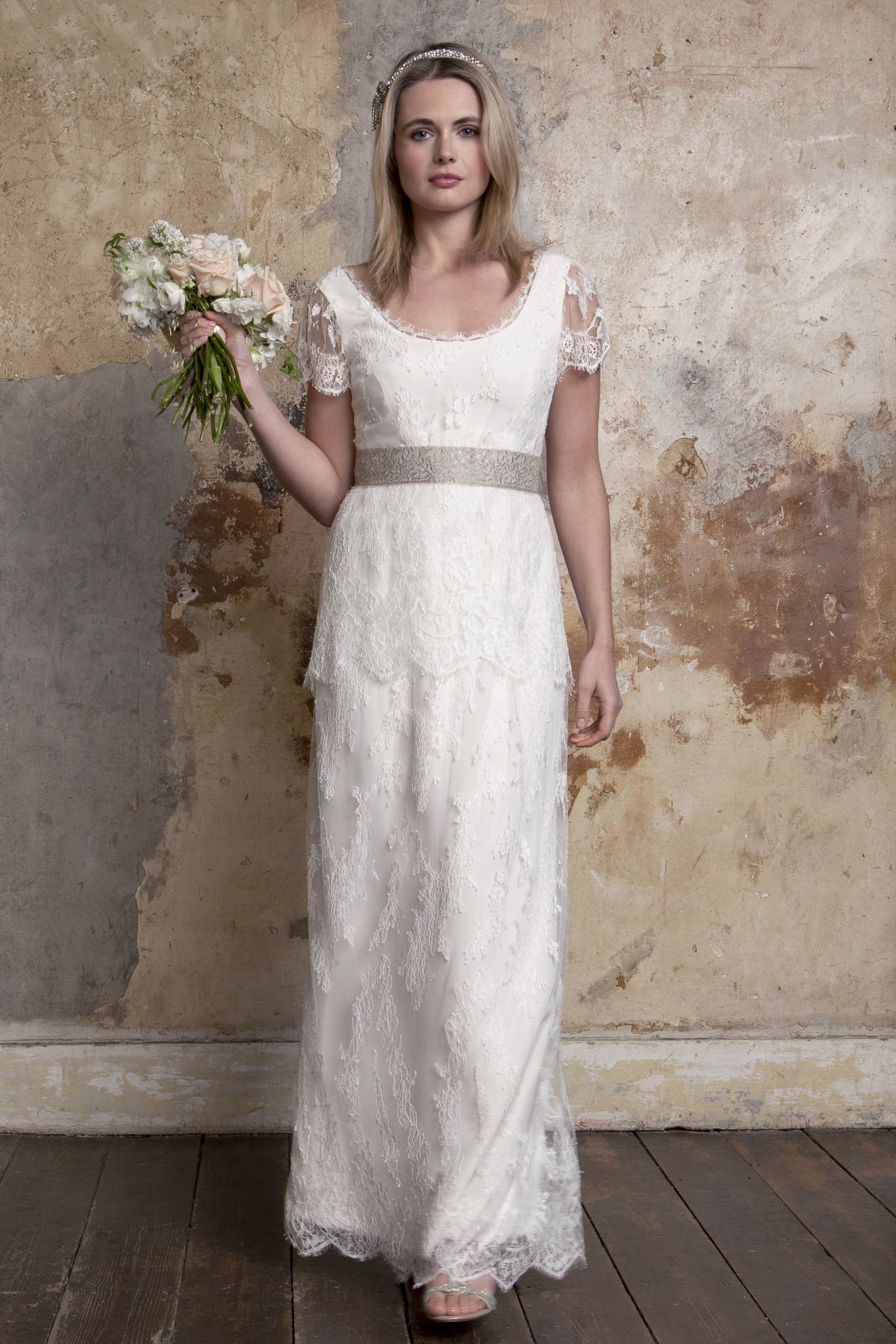 Bea by Sally Lacock, image by Jeff Cottenden
The alternative approach: Separates
Boho is all about flexibility and bending the rules. Opting for bridal separates rather than a dress offers a range of new possibilities for creating a unique and flattering silhouette.
By combining a wedding top with a skirt you can get the exact boho feel you're looking for. Bridal separates give the flexibility to combine silk mousseline or georgette with lace and to play with the balance of proportions.
Add an extra boho touch through accessorising. We love to pair soft dreamy dresses with vintage leather belts for a contrast look or adding floral head pieces to an elegant shape for a romantic, hippy­chic style.
The beauty of boho styling is its flexibility, effortless femininity and ability to remain elegant whilst being relaxed.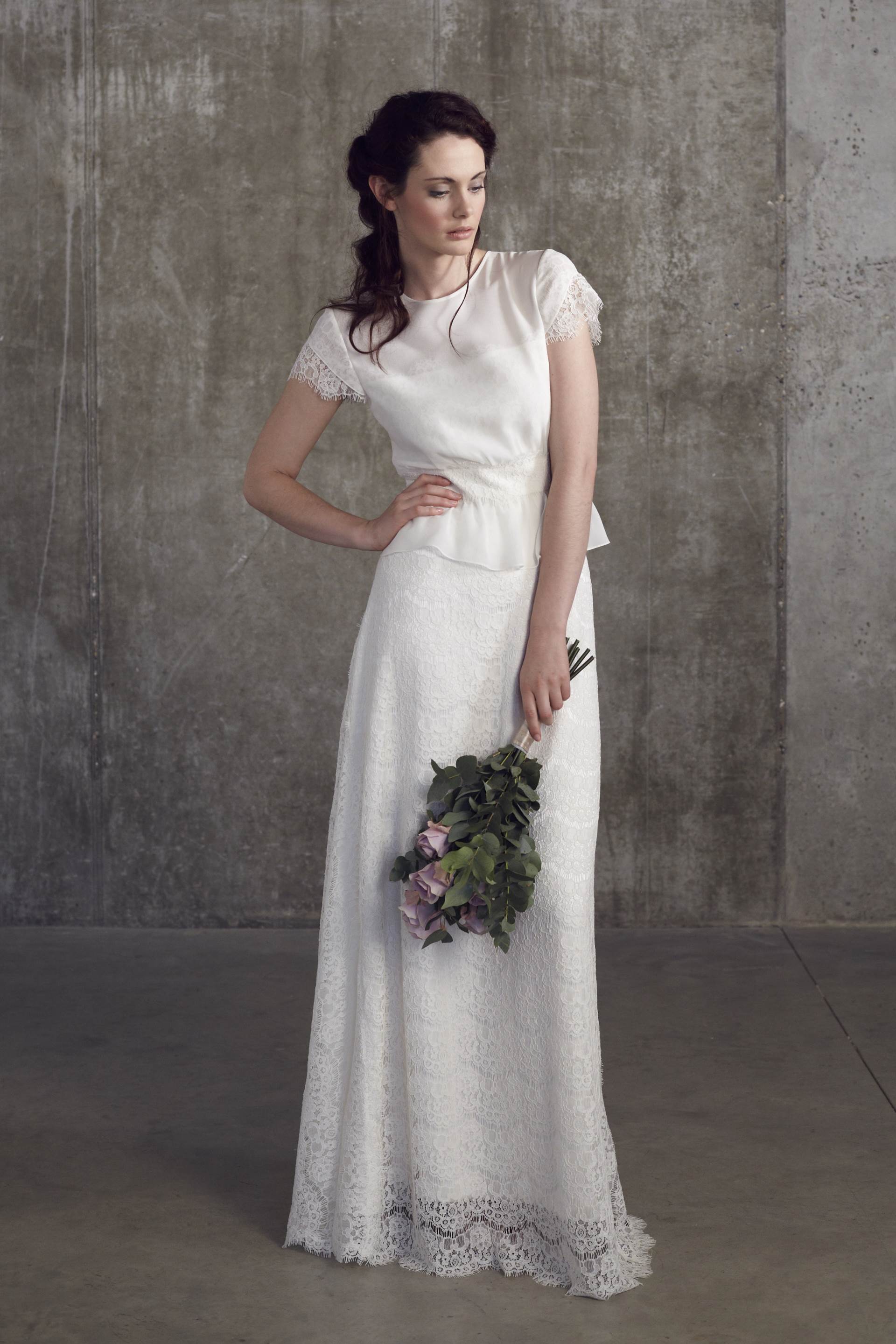 Mace skirt with Lavender top by Sally Lacock, image by Alice Whitby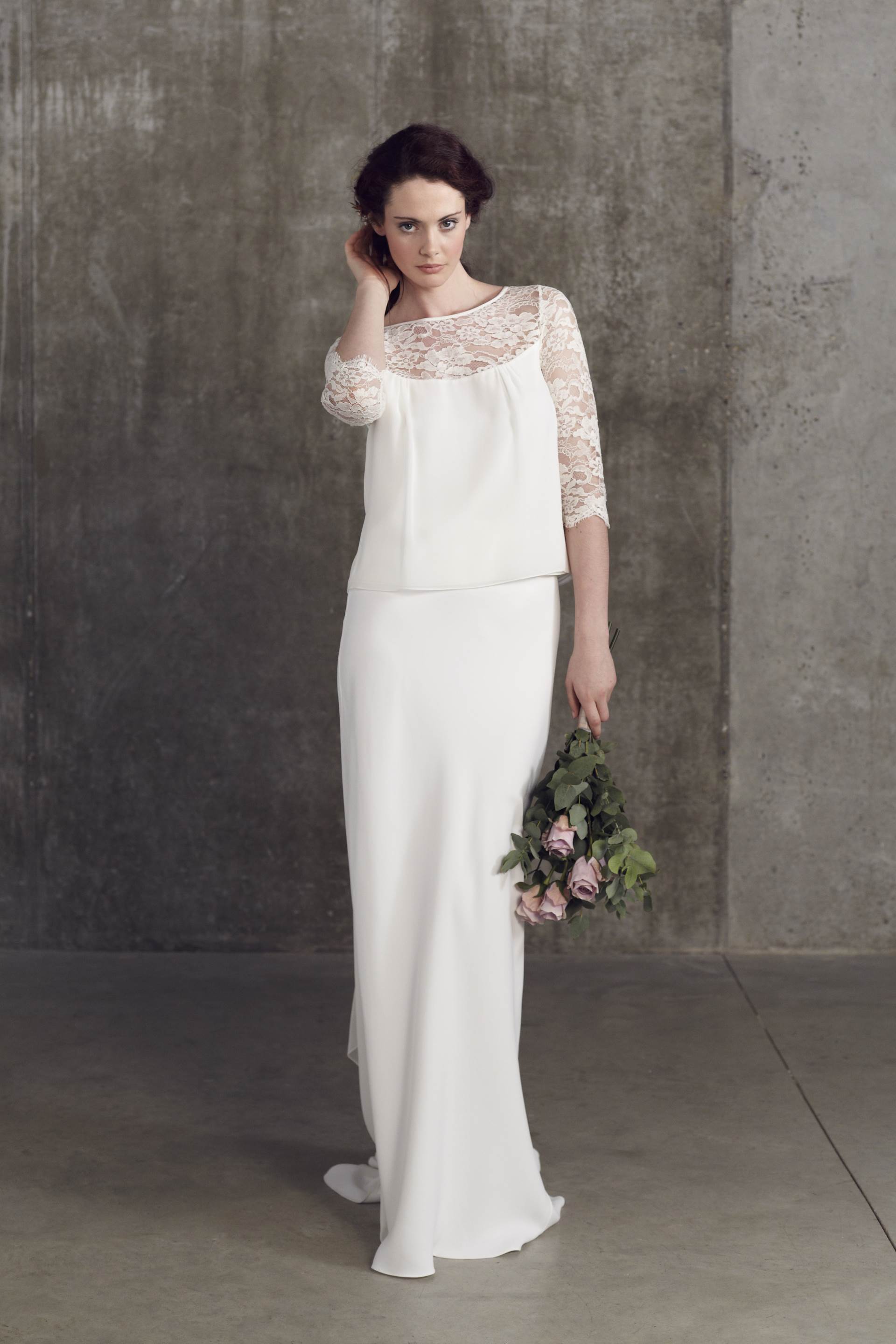 Stevia top with Bay skirt by Sally Lacock, image by Alice Whitby
Come and have a look at these beautiful dresses for yourself later this month! If you pre register you will get a free £15 Uber voucher too!