Planning a Halloween wedding? We have a round-up of our favourite features for you on today's blog post, from dark and dreamy vibes, to colour pop styling! Any wedding day is an interpretation of what your theme means to you, and Halloween is no different so depending on your vibe will depend on your style of wedding day! Here's a few for you to take inspiration from for your Halloween wedding…
Labyrinth Love
Goblin Kings and Goth undertones were the inspiration for this shoot, however, this luxury Labyrinth Halloween wedding inspiration is anything but scary ghosts and ghouls- with its dark and dreamy autumnal vibes, its attention to detail, beautiful tablescapes and epic navy wedding cake it's got lots of inspiration for a dreamy Halloween wedding.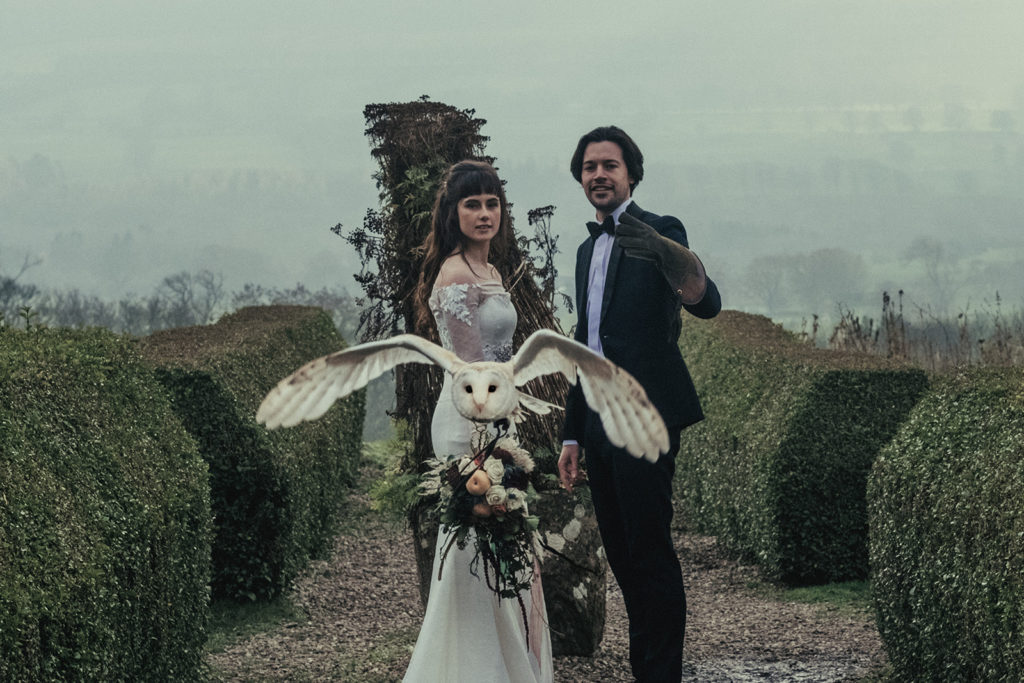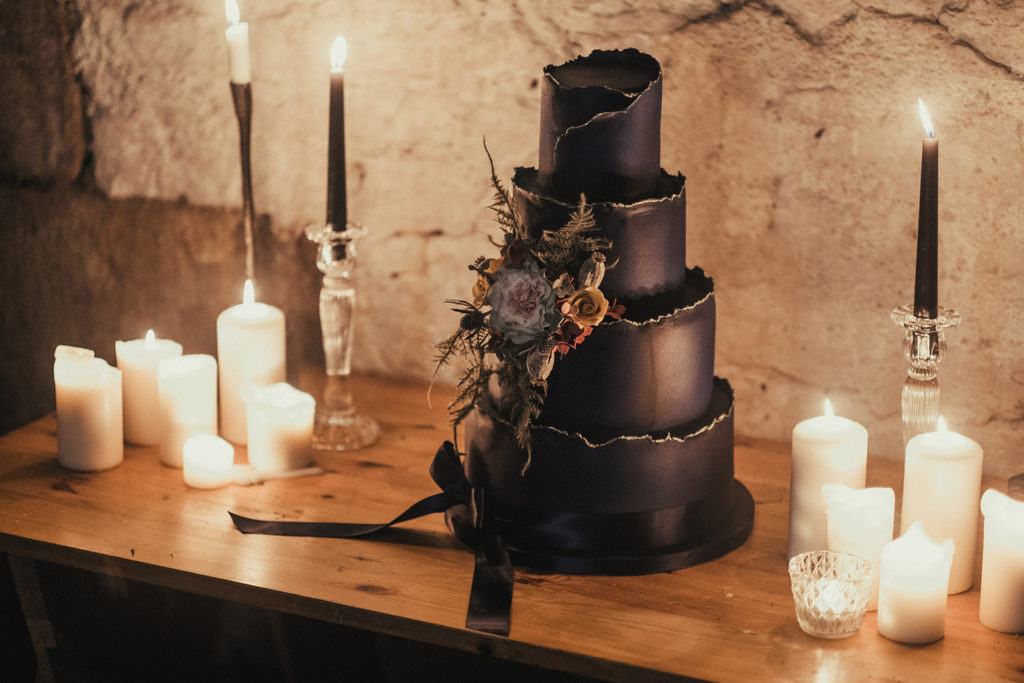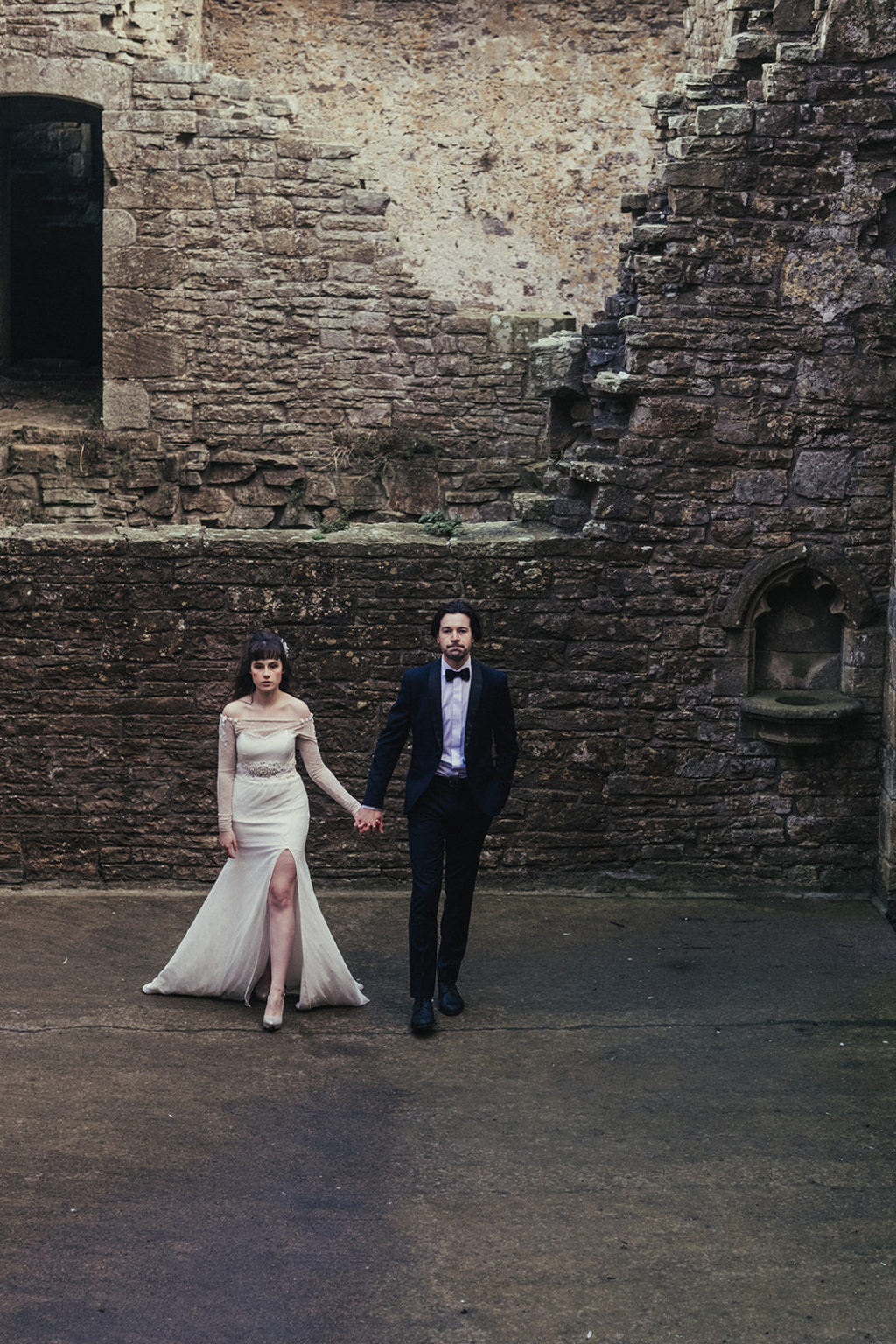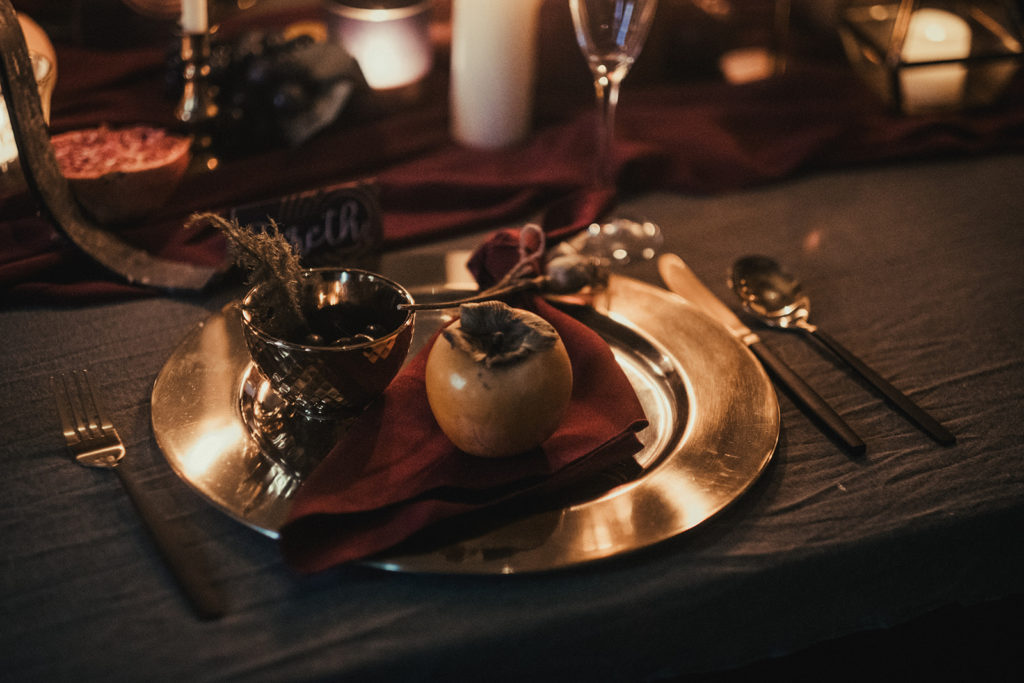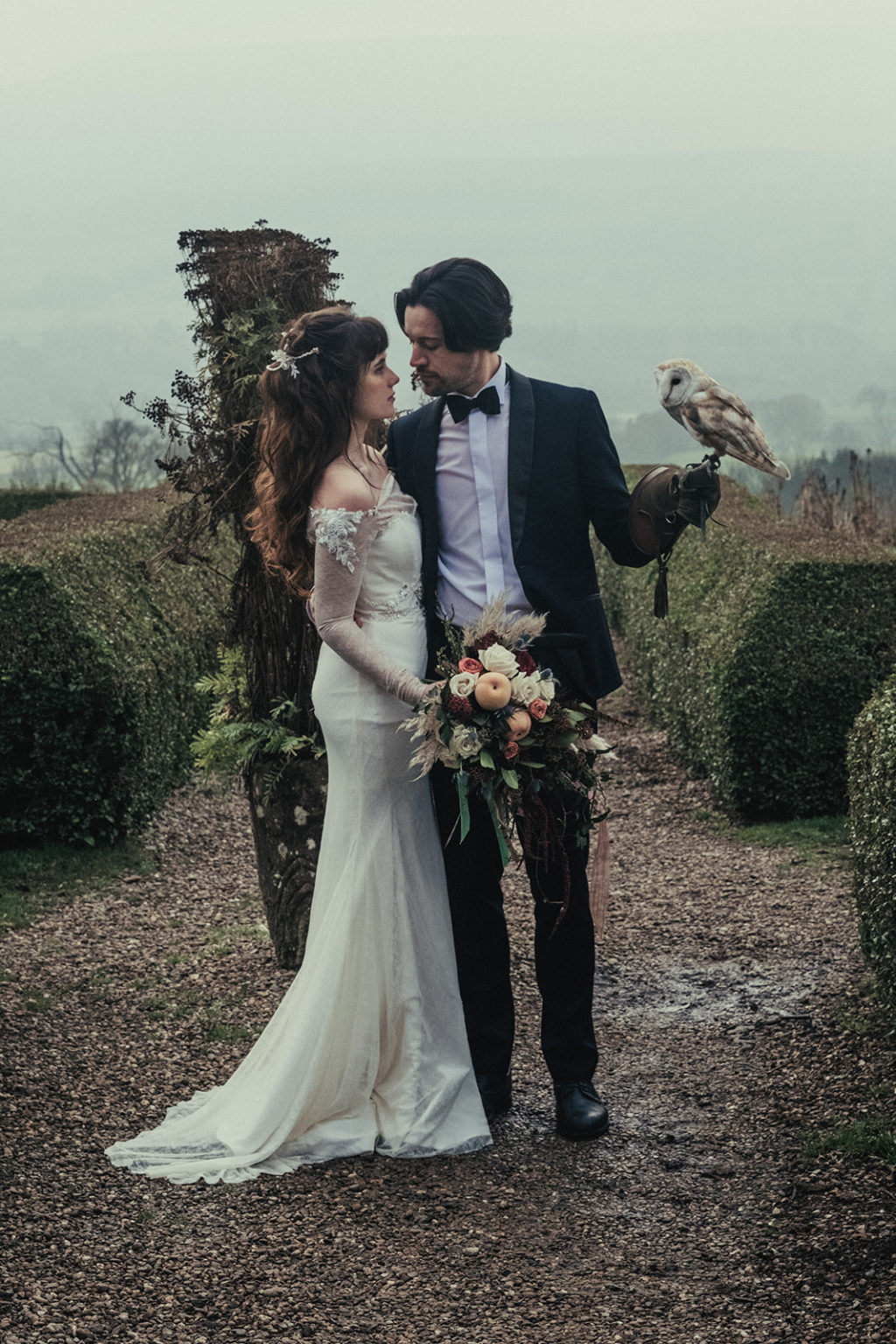 Photographer – Kieran Paul Photography
READ THE FULL BLOG HERE – Luxury Labyrinth Halloween Wedding at Bolton Castle
Halloween Handfasting
If you're planning a Halloween wedding, this autumnal Halloween wedding of Ty and Lee ticks all the boxes – and has a handfasting ceremony too. They definitely made a wedding day that was about the two of them. With some quirky, pagan elements, and a woodland themed cake they tied the knot at the beautiful The Lost Village of Dode, Kent, surrounded by their loved ones.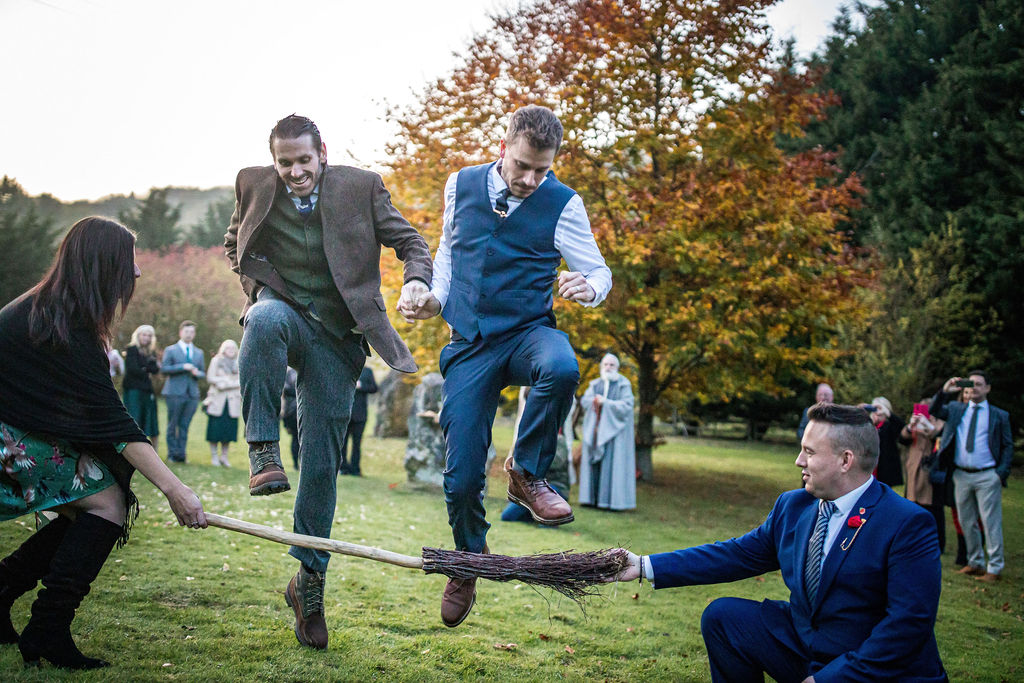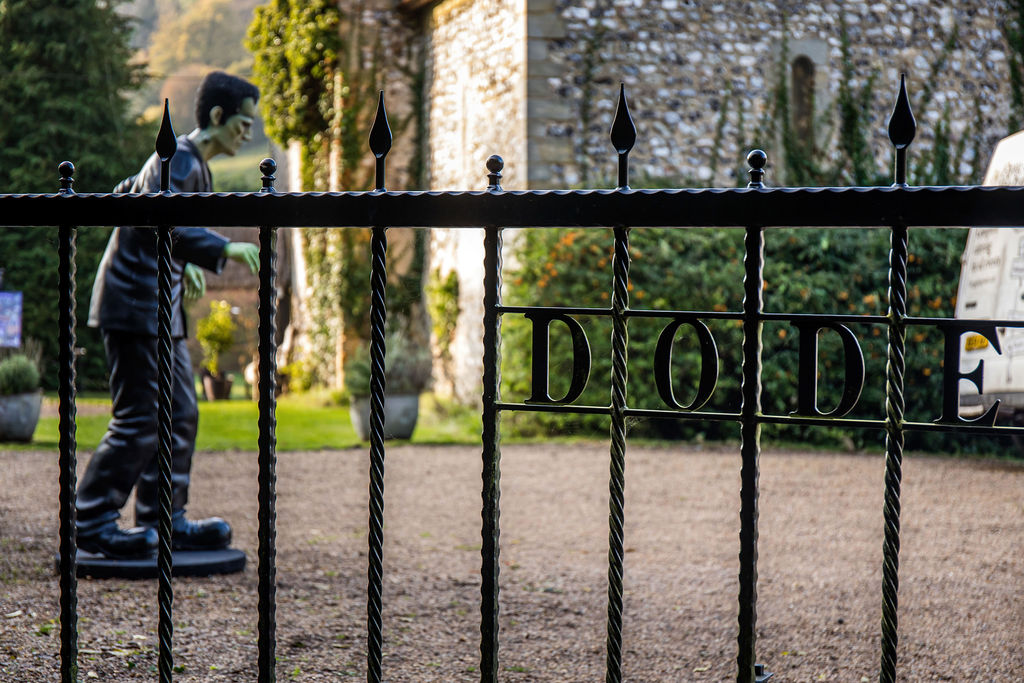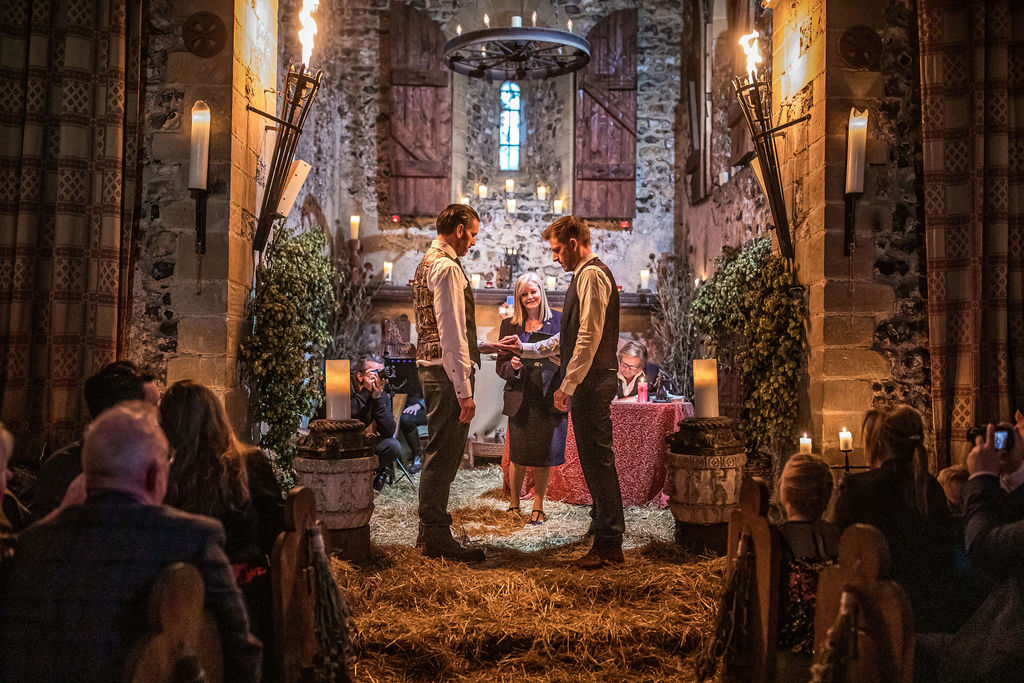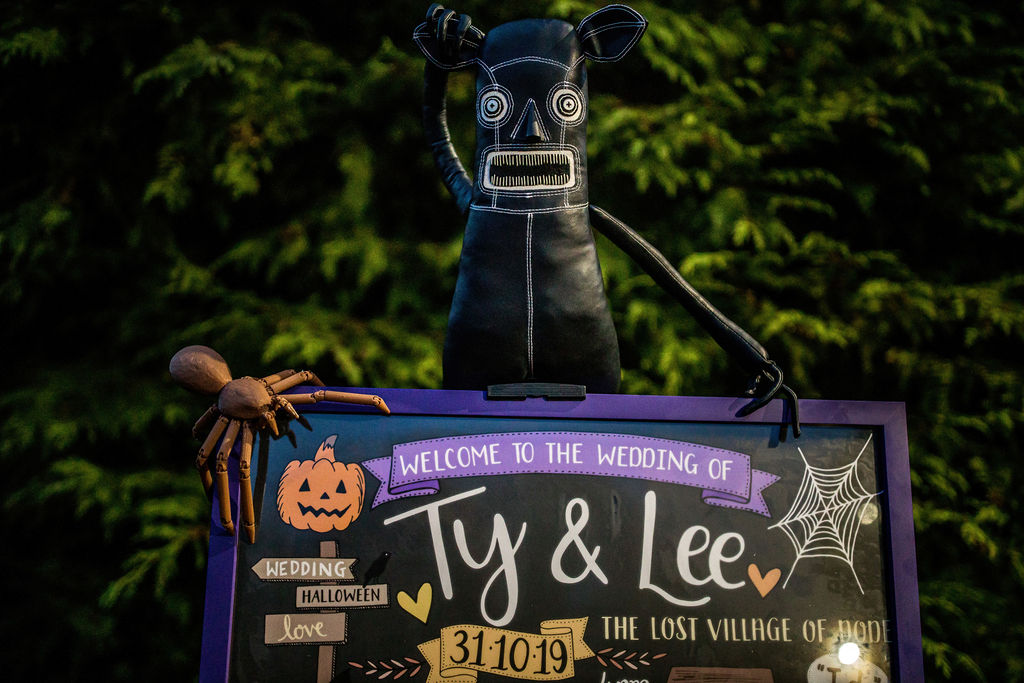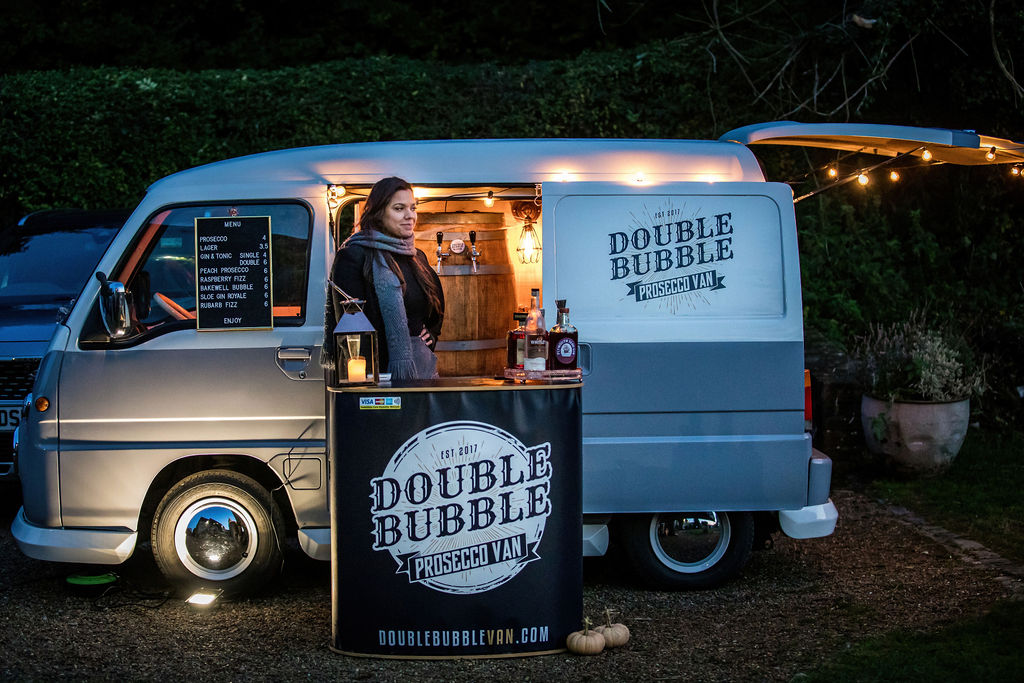 Photographer – Rafe Abrook Photography
READ THE FULL BLOG HERE – Halloween Wedding With Handfasting Ceremony at The Lost Village of Dode, Kent
Colour Pop Style
An eclectic mix of autumnal Halloween vibes and colour pop styling for this inspirational shoot, featuring not one, but two beautiful couples with two different looks, showing just how versatile and eclectic vibe on your big day can be! It's a beautiful laid back luxe shoot, that's full of ideas and inspiration.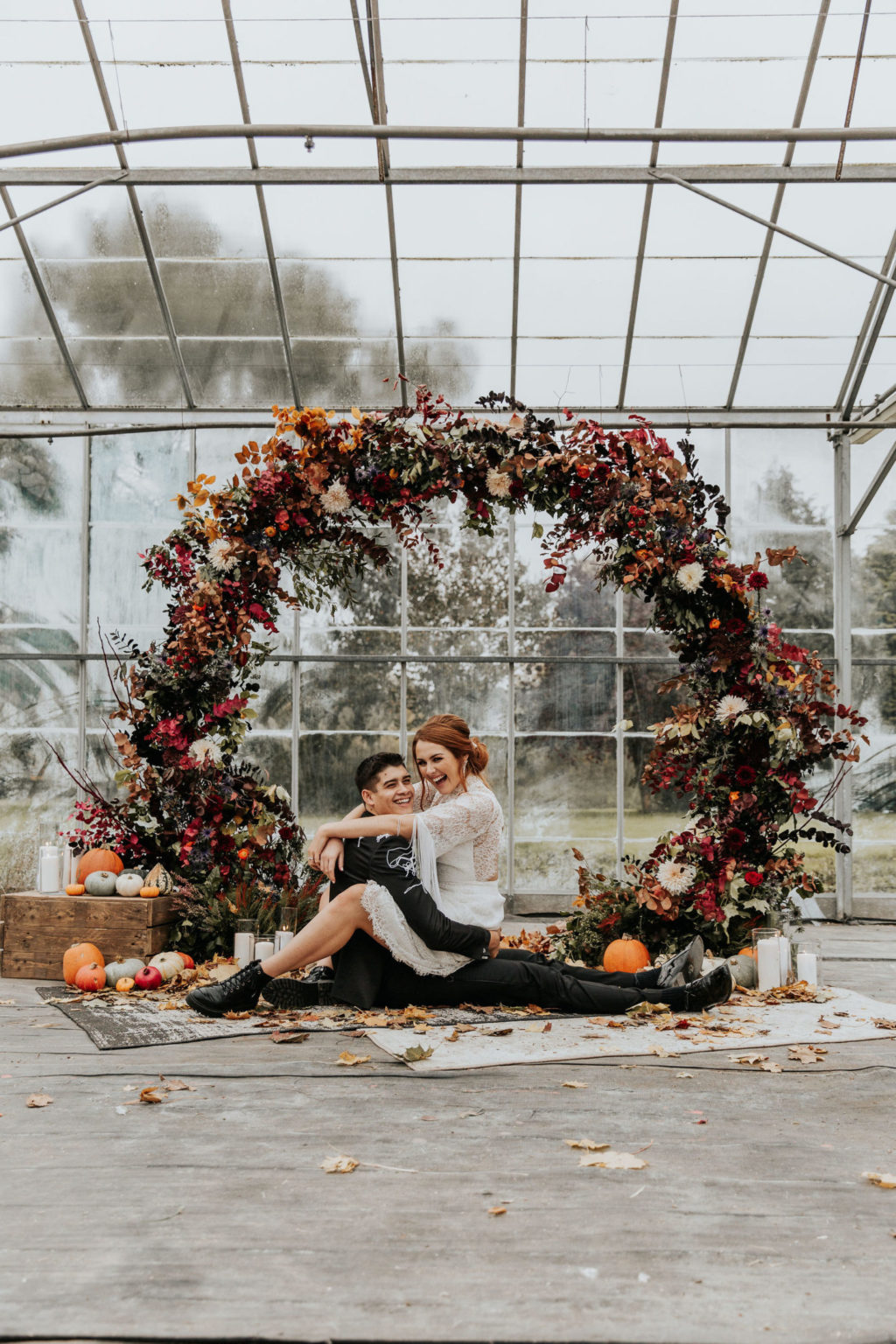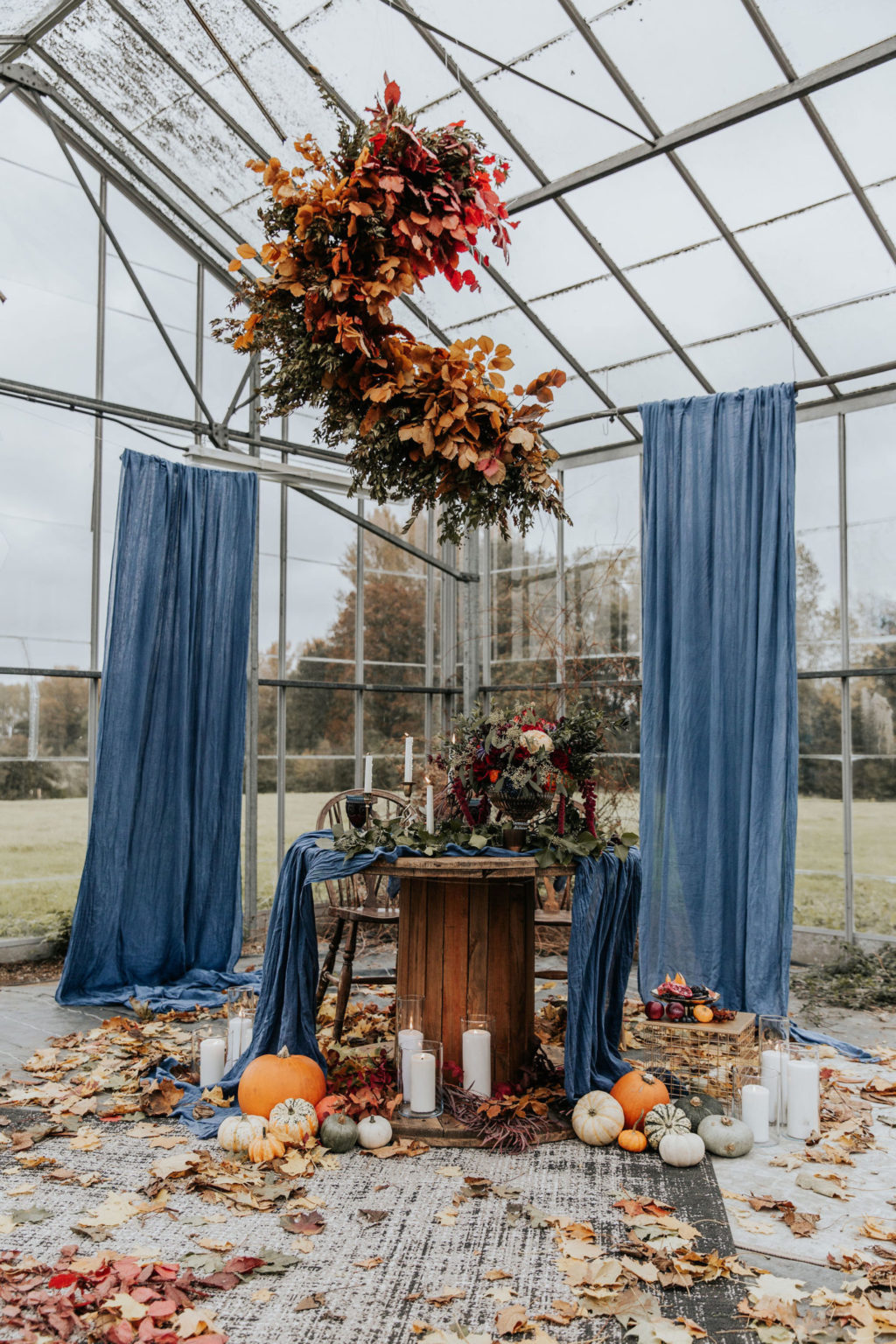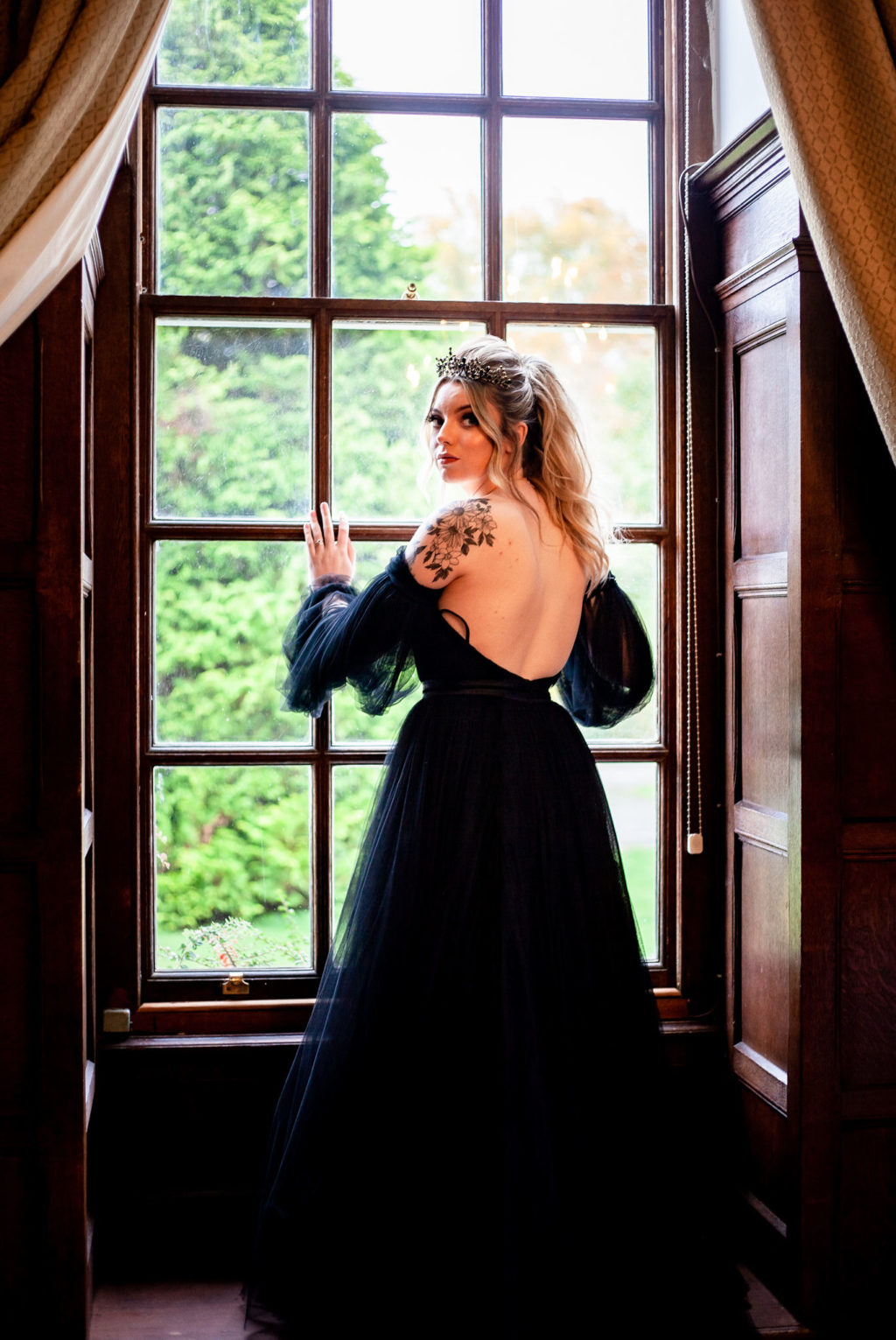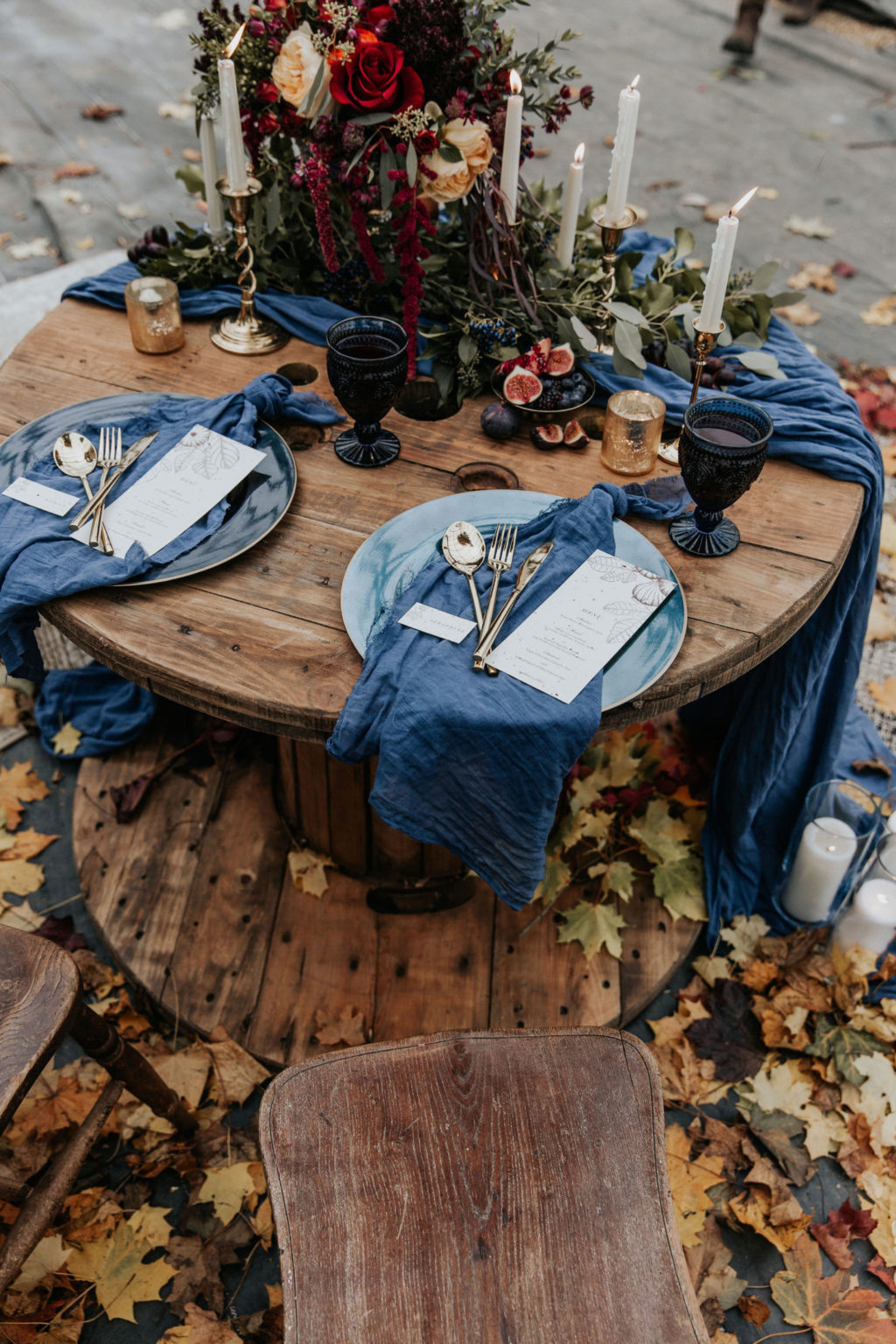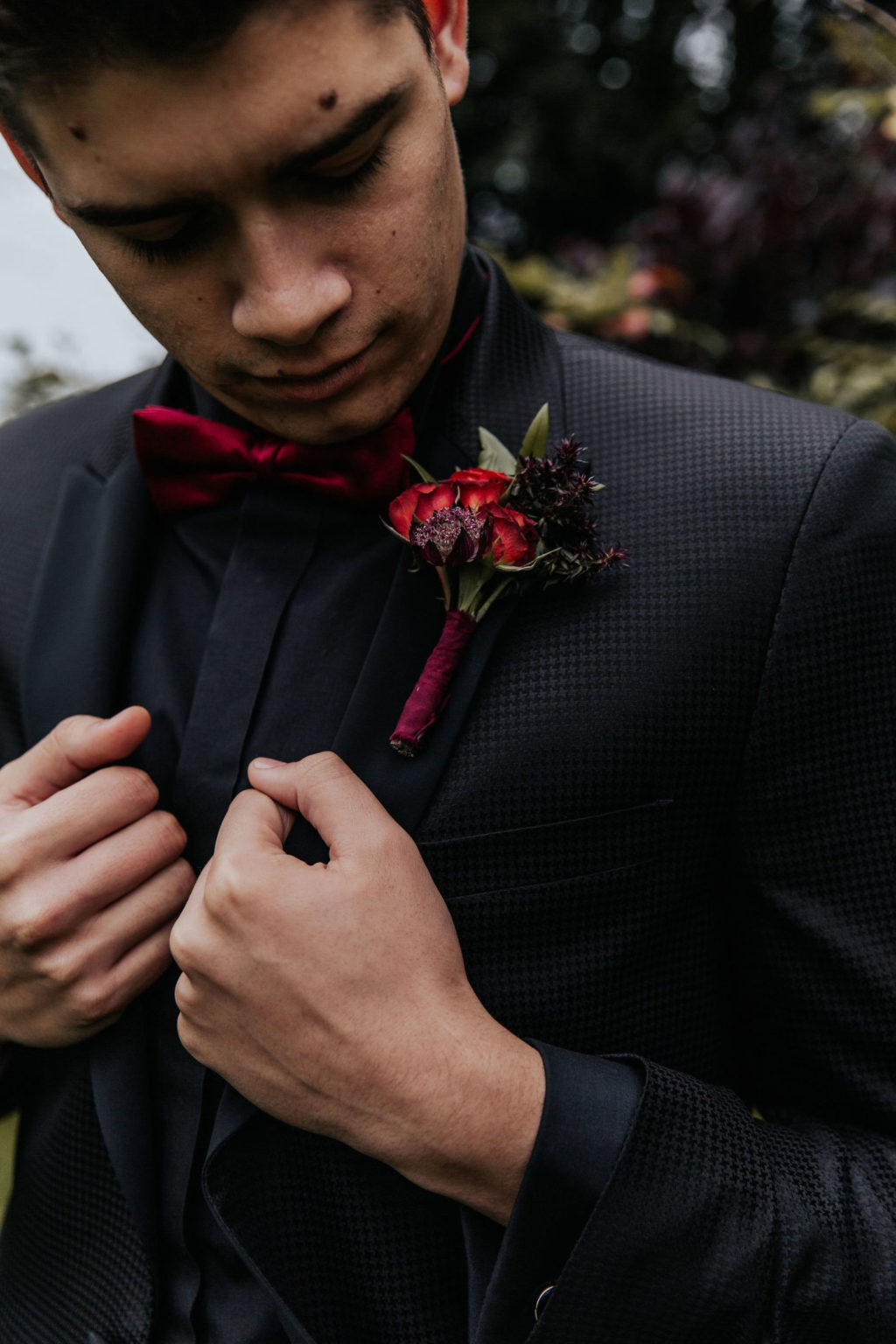 Photographer – Kristen Kate Photography/ Amy Cutliffe Photography
READ THE FULL BLOG HERE – Eclectic Wedding Inspiration With Colour Pop Styling At Hinwick Hall Northamptonshire
Alternative Luxe
For this styled shoot, we delved into the wonderful world of Erin Balfour from Way Out Wedding – with her eerie yet magical Nightmare Bride styled shoot. A gothic style wedding wonderland to feast our eyes on at this time of year, and if you're looking for a Goth/Halloween style wedding inspiration it's just perfection!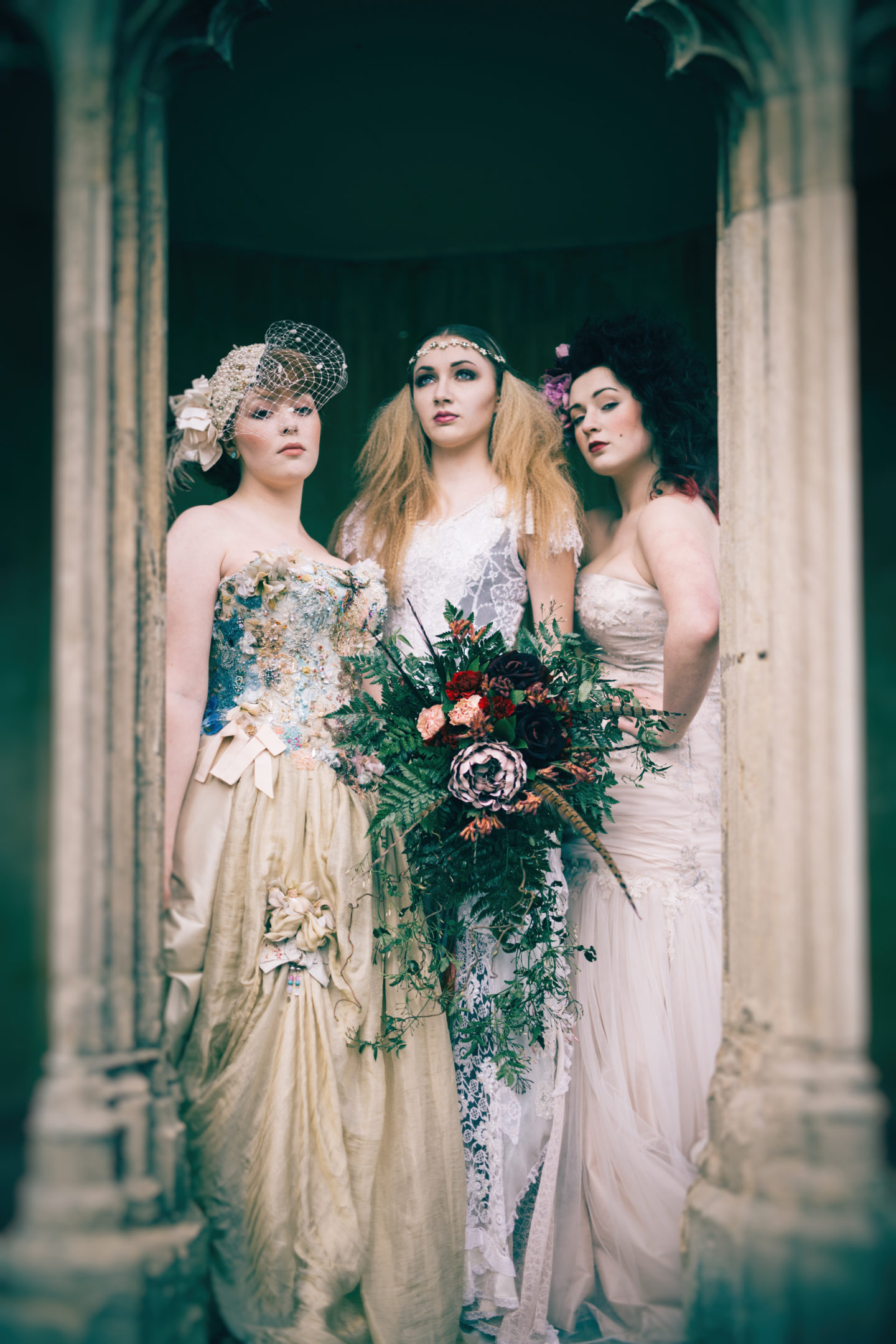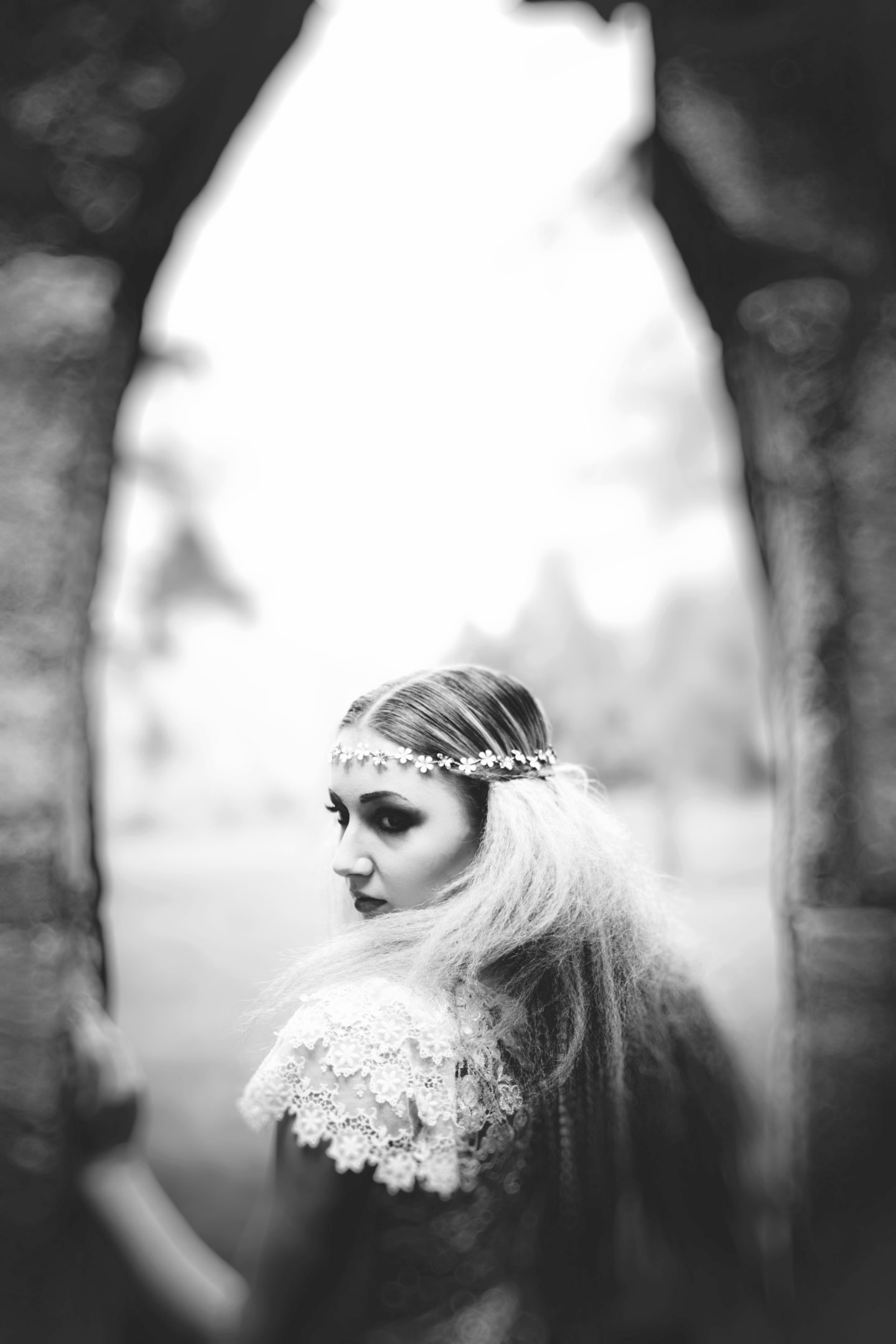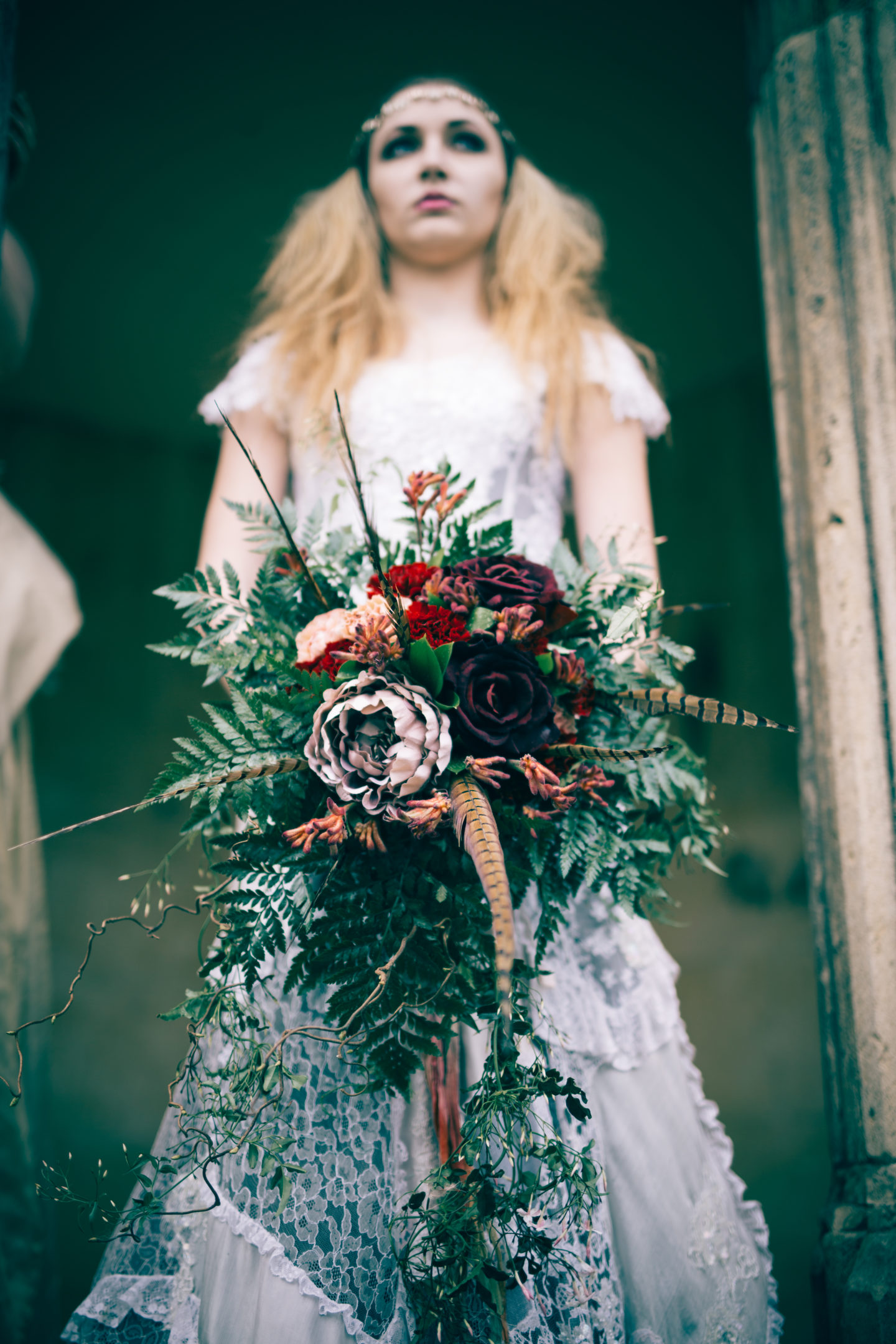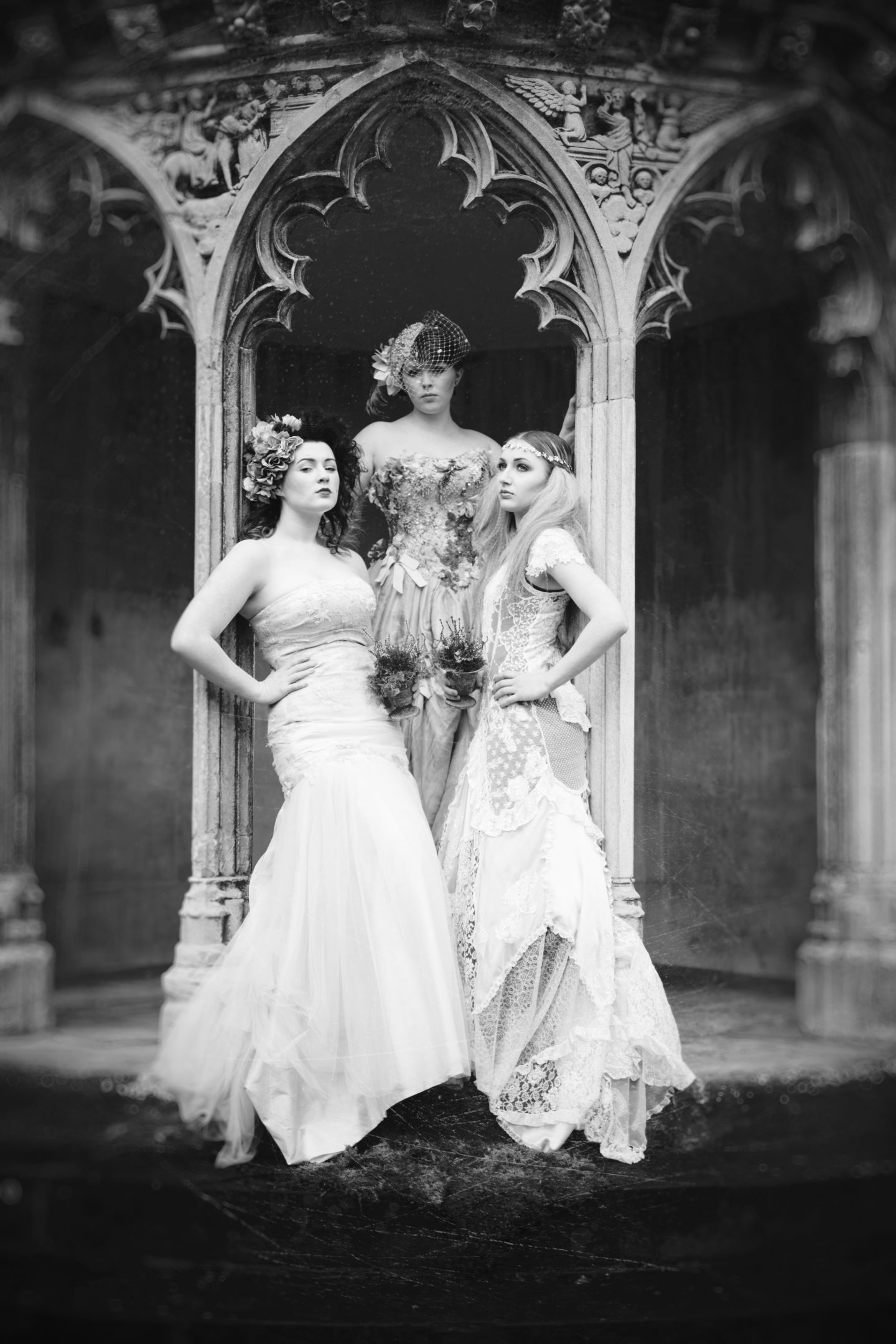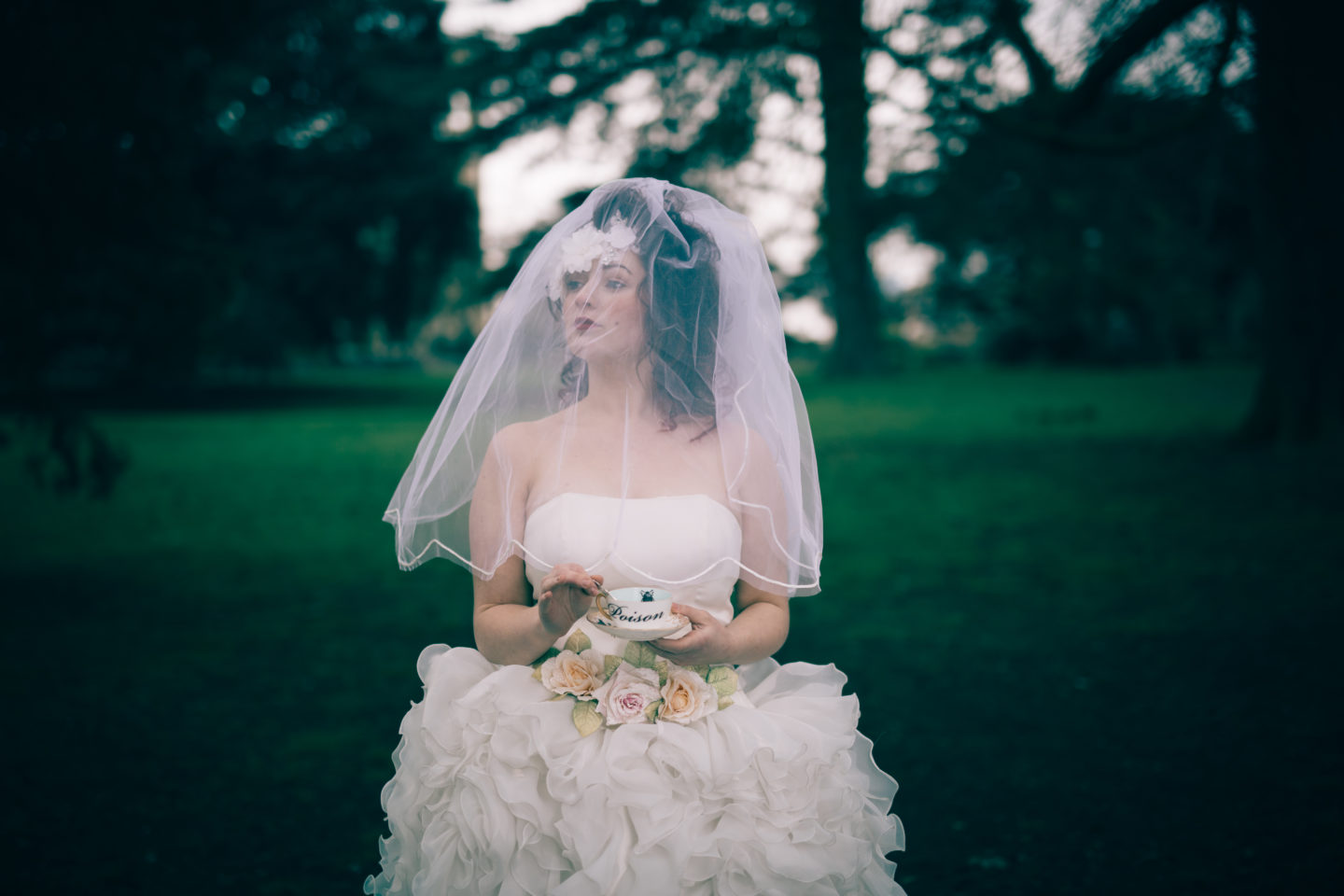 Photographer – Enchanted Brides
READ THE FULL BLOG HERE – Gothic Style Wedding Inspiration- The Nightmare Bride and Alternative Bridal Trends
Dark and Dreamy
Some urban dark love, with this opulent Gothic wedding in London. It's got luxury intricate details, amazing accessories and a bespoke black wedding dress, and is the perfect inspiration for alternative couples looking to add a Gothic twist to their big day.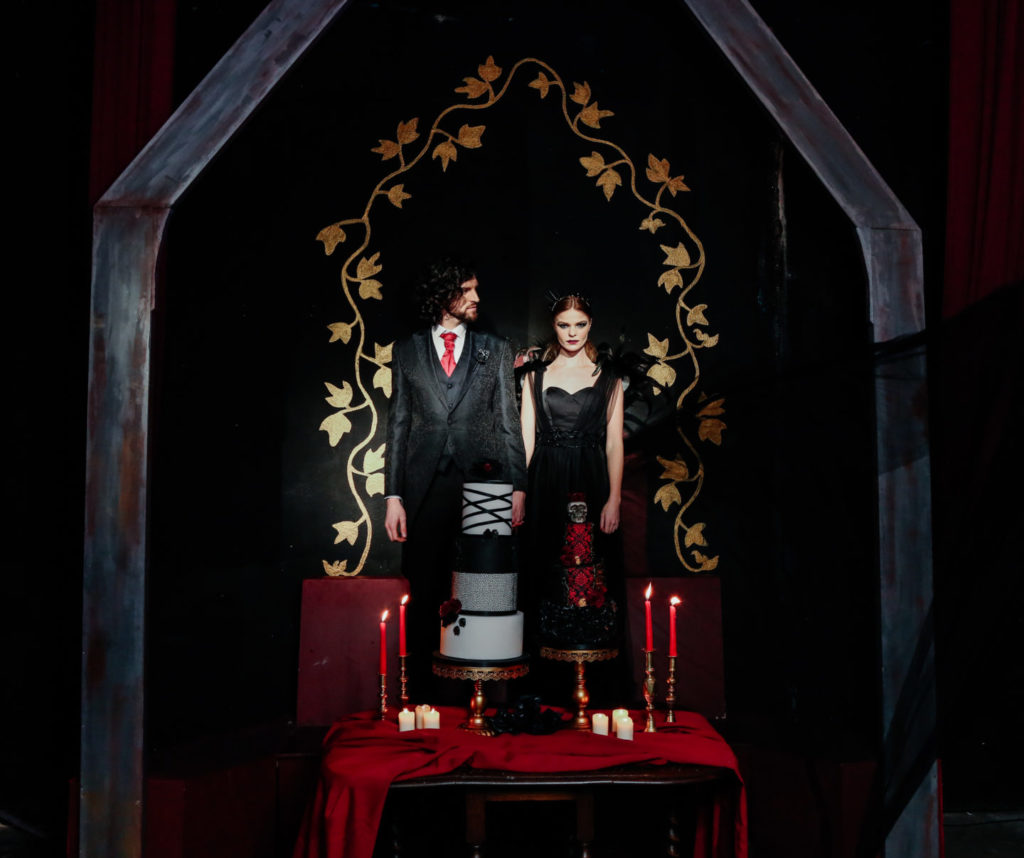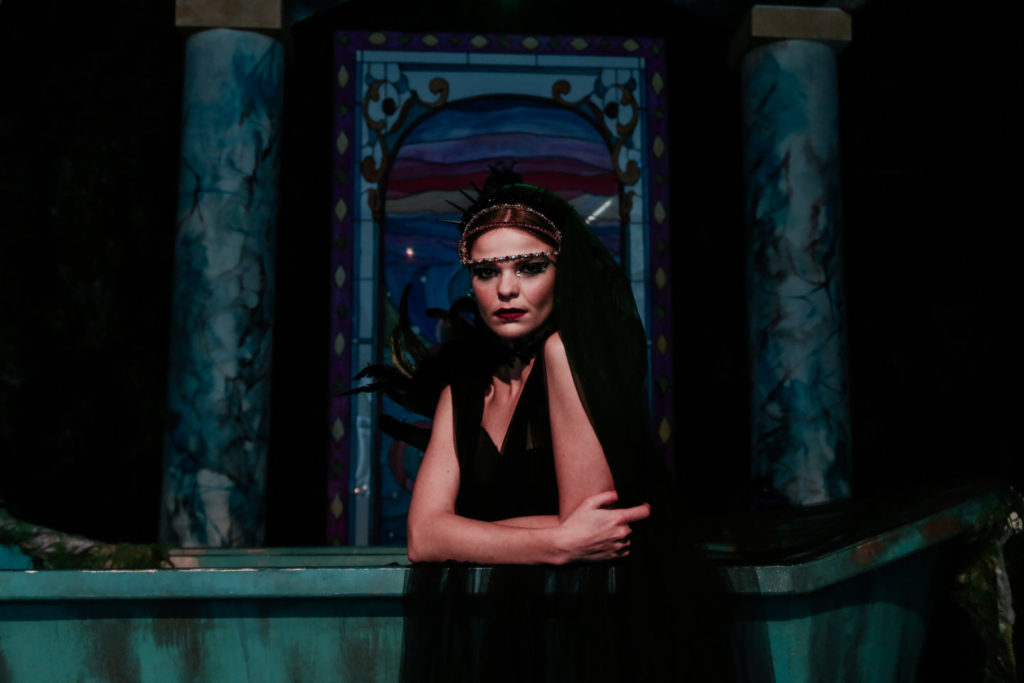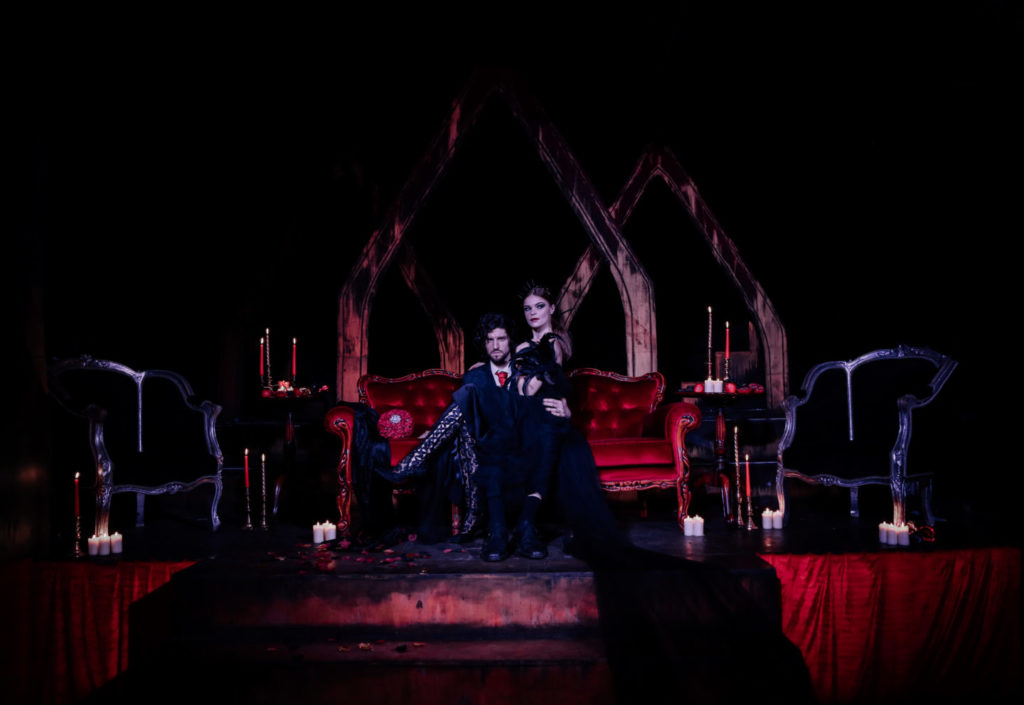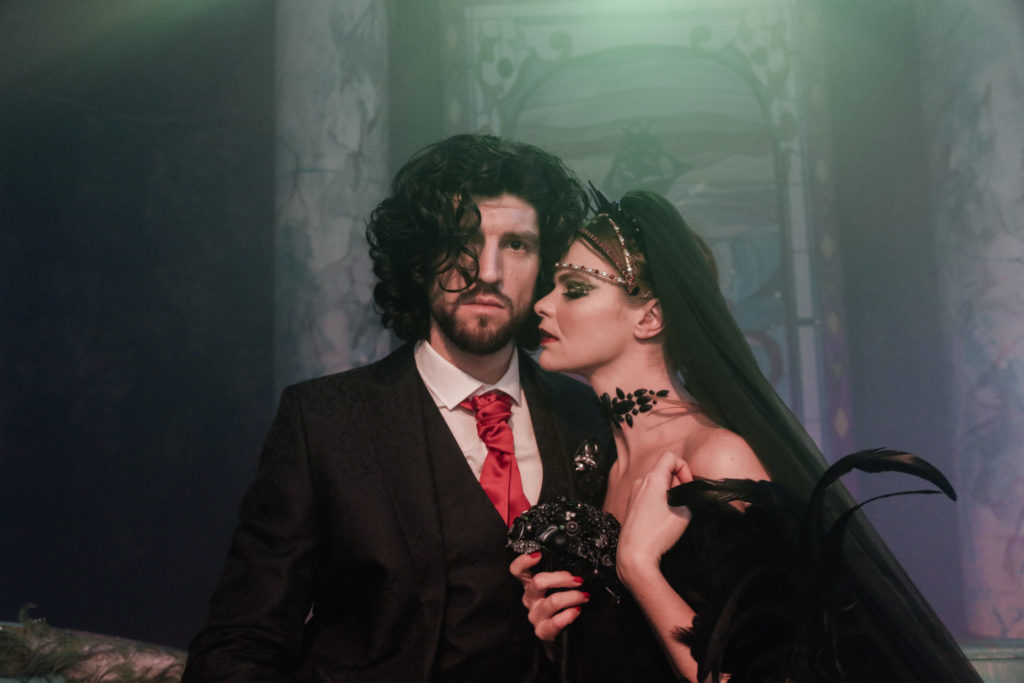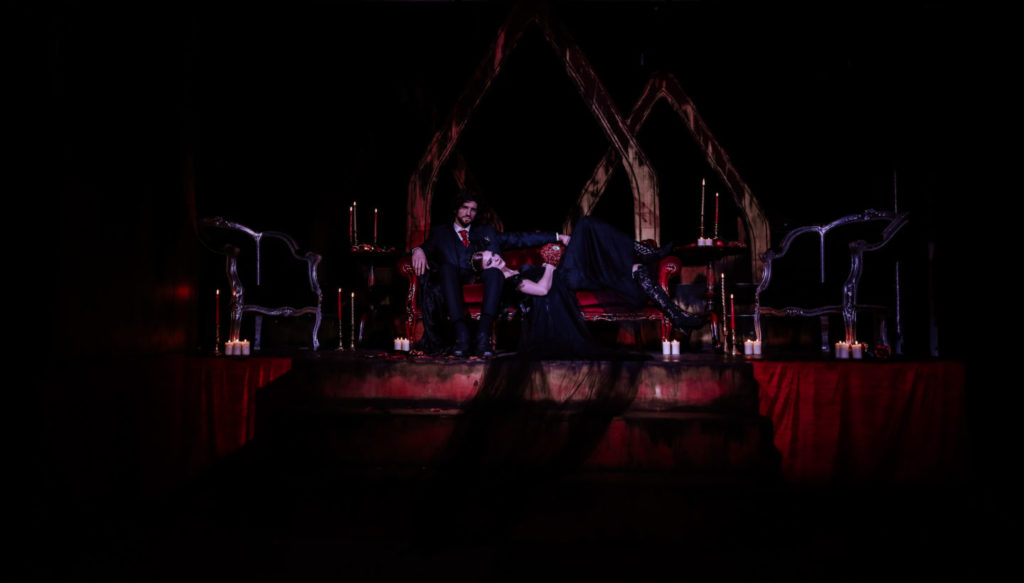 Photographers – Leonie May Photography and Willow by the River Photography
READ THE FULL BLOG HERE – Gothic Opulent Wedding Inspiration At The Vaults, London
IF YOU LOVED THIS HALLOWEEN WEDIDNG INSPIRATION PIN IT TO YOUR PINTEREST BOARD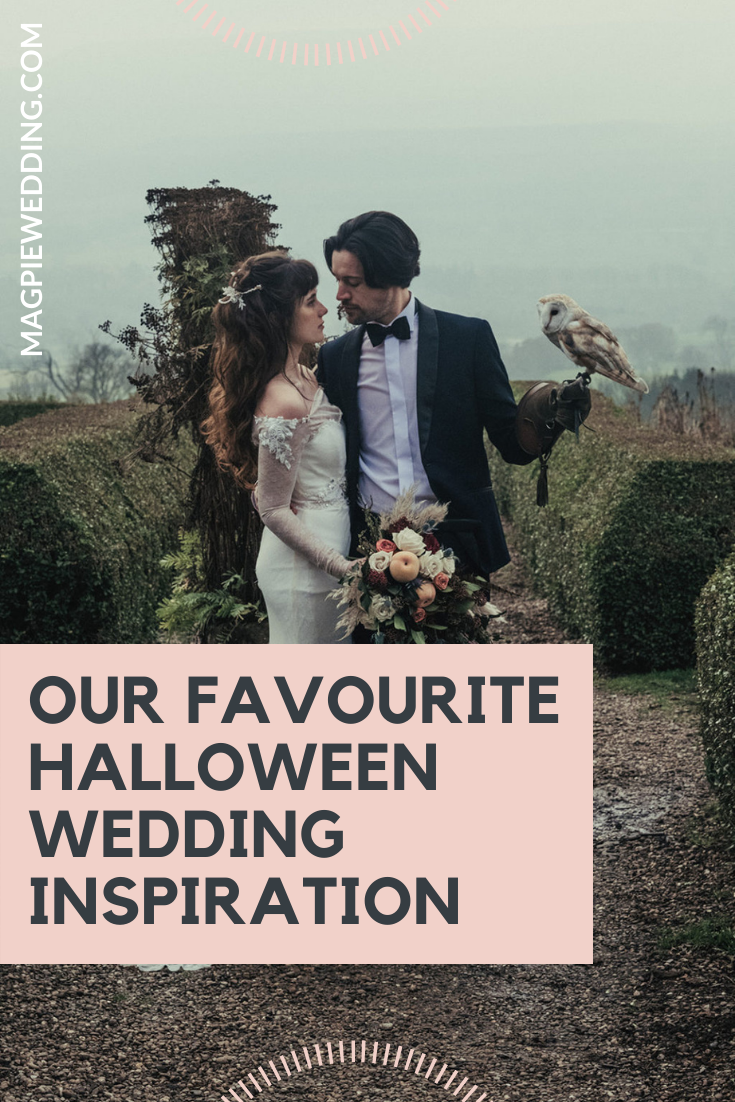 If you loved this Halloween wedding inspiration you may also like;
Dark Urban Wedding With Burgundy Styling and A Black Wedding Dress
Goth Wedding Inspiration: Our Favourite Goth Inspired Weddings For World Goth Day
Boho Gothic Wedding With Black Wedding Dress at Roodlea Barn Ayrshire