Your wedding photo album is more than just an album; it's a time capsule of one of the best days of your life. Wedding photo albums tell a story through breathtaking shots, some edited, some candid. To display your photographs in a way that honours your big day, you'll need a plan.
How to Put Together the Best Wedding Photo Album
When you've gathered all of your shots using the following ideas, you'll need to put them in a book. Consider putting together a custom and professionally-made wedding album.
1. Start the Album With a Scene-Setter
The first page of your album should provide context for the rest of the book. Add a photo of the venue, the location, or the weather. It's also common to use a shot of the couple on the first page. If you're not using scenery, fill the rest of the page with graphics, like the wedding date.
2. Feature Behind-The-Scenes Photos
The next two pages can include photos of you both getting ready, surrounded by friends and family. Popular shots include the bridesmaids or groomsmen looking on and celebrating, the parents seeing their child all dressed up for the first time and course both getting ready.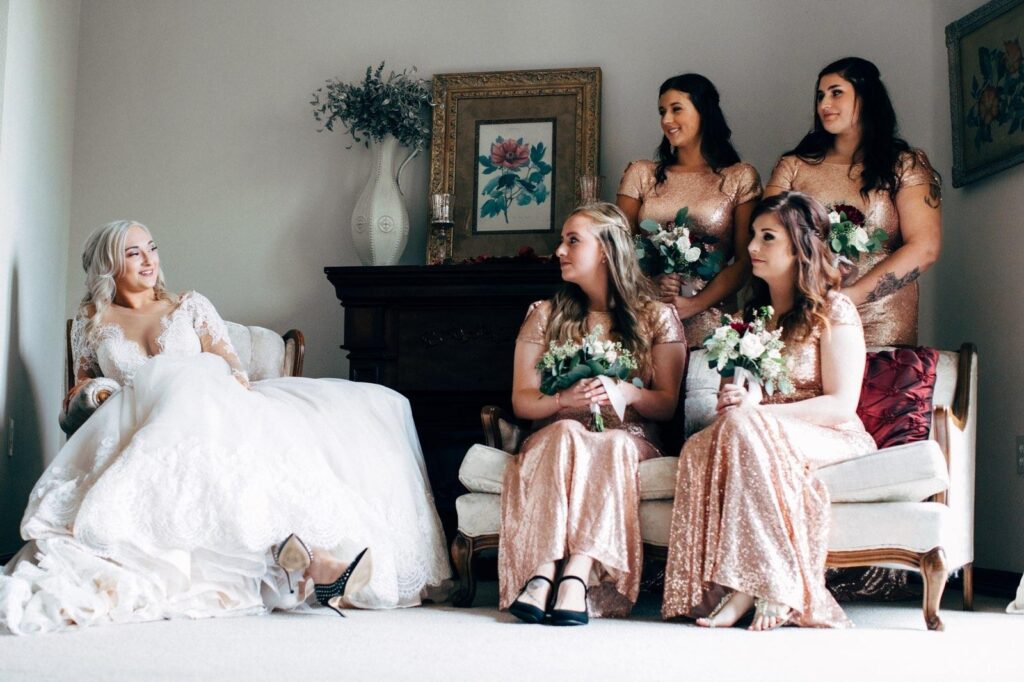 3. Include First Look or Letter-Reading Shots
Most wedding albums will include shots of the couple seeing each other for the first time or reading letters behind a door before they walk down the aisle. Both photographs express raw emotions, like tears and genuine smiles that are hard to replicate in posed photoshoots.
4. Don't Forget the Small Details
Sometimes it's the little things that make a moment so memorable. Make sure to take photos of the steps leading up to the venue, the chairs while they're empty, and the doors of the reception hall. These photographs don't typically include people because they're meant to be serene.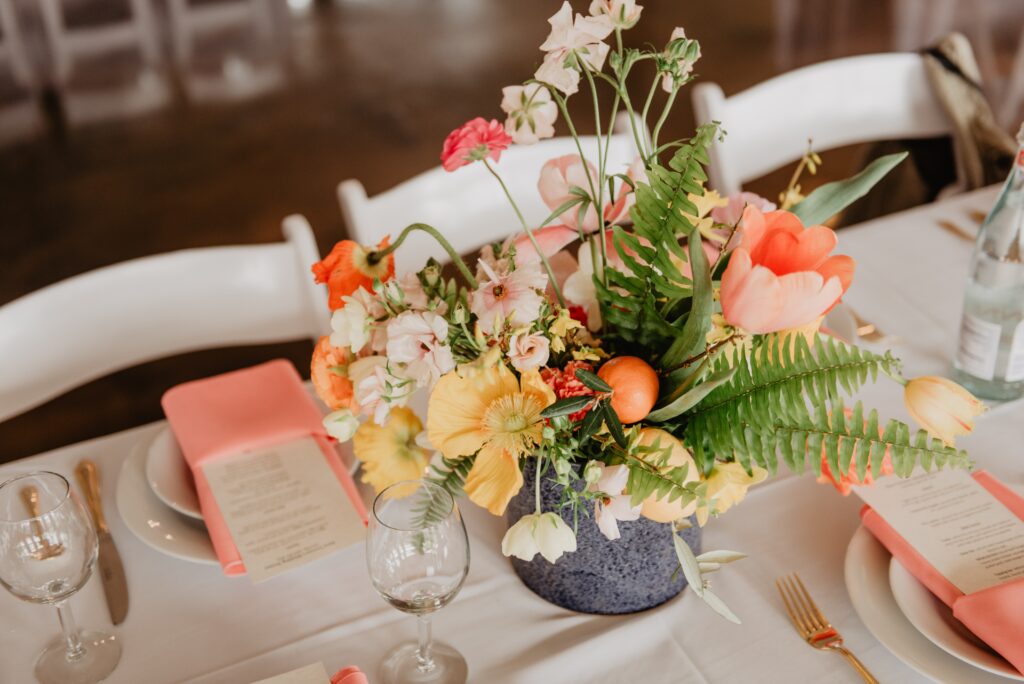 5. Steal the Family Away for Some Photos
When you get married, you're joining two families together. Your in-laws will continue to play a significant part in your life going forward. Show how much your kin mean to you by adding shots of your parents, grandparents, children, and extended family members in your photo album.
6. Bringing in the Friends and Wedding Party
Your friends are a huge part of your wedding day, whether they're your bridesmaids, maid of honour, groomsmen, best man, or a part of your wedding party. Without them, your big day just wouldn't be the same, so be sure to include a spread of your best pals and old friends.
7. Get Those Unexpected Shots
If you're in the process of planning your wedding, hire two photographers. When you have more than one person taking pictures, you can have multiple angles of the same photo, and you're more likely to steal the moment. Some of the best album shots won't be posed or planned.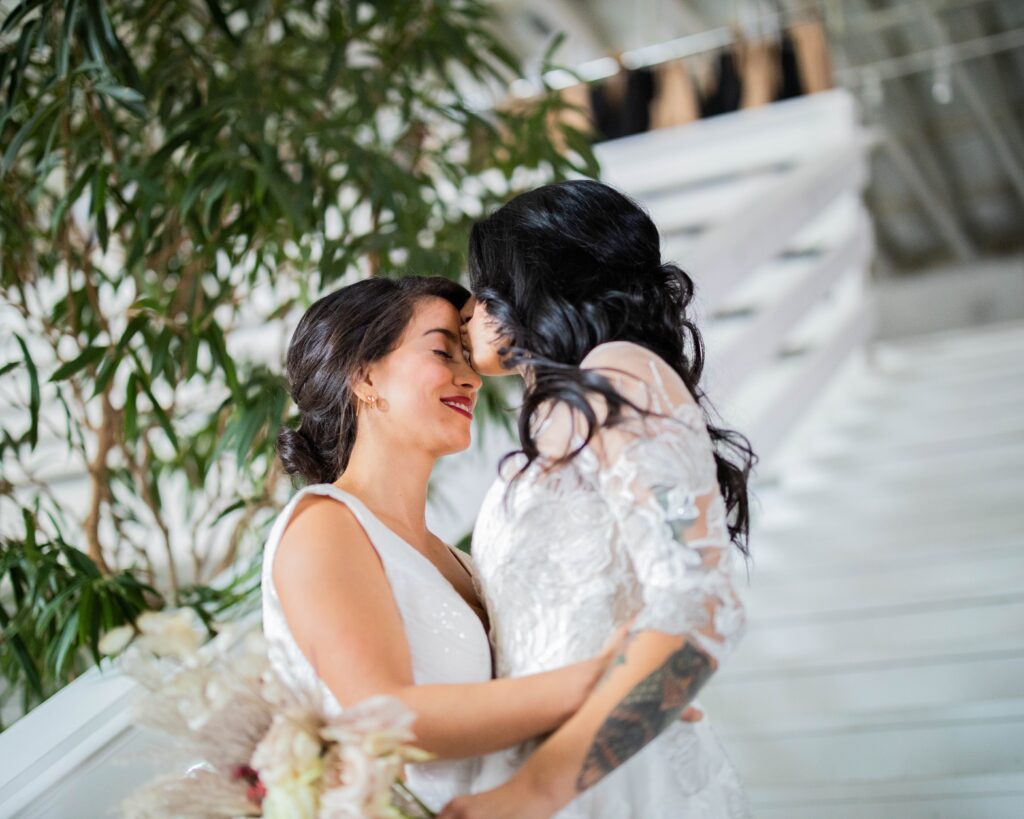 8. Always Include Photos of the Ceremony
It sounds like a no-brainer to include a picture of the bride or groom walking down the aisle, seeing each other for the first time, and the moment they're together. While you should include these shots, consider adding a few of the wedding party and the guests while they're seated.
9. Capture Drinks With Friends and Family
Capture a few photos of your wedding party before they leave for the reception if you plan to hang around the venue for a bit. On the other hand, If you're having a cocktail hour before the party kicks off, include post-ceremony photos of your guests hugging, drinking, and laughing.
10. Speech Photographs and The Toast
It's common for the best man, maid of honor, and at least one of the parents to make a speech at the wedding. These speeches are always filled with touching moments, hilarious quips, and a lot of emotion. Dedicate at least one spread per speech, so you can never forget them.
11. Reception and Dance Candids
Your photographer likely has a lot of great shots from the reception because that's when you'll take your posed photos. Include photos of you and your friends, you and your partner, the first dance, the wedding party dancing, and more. Try to pack in a lot of photographs on each page.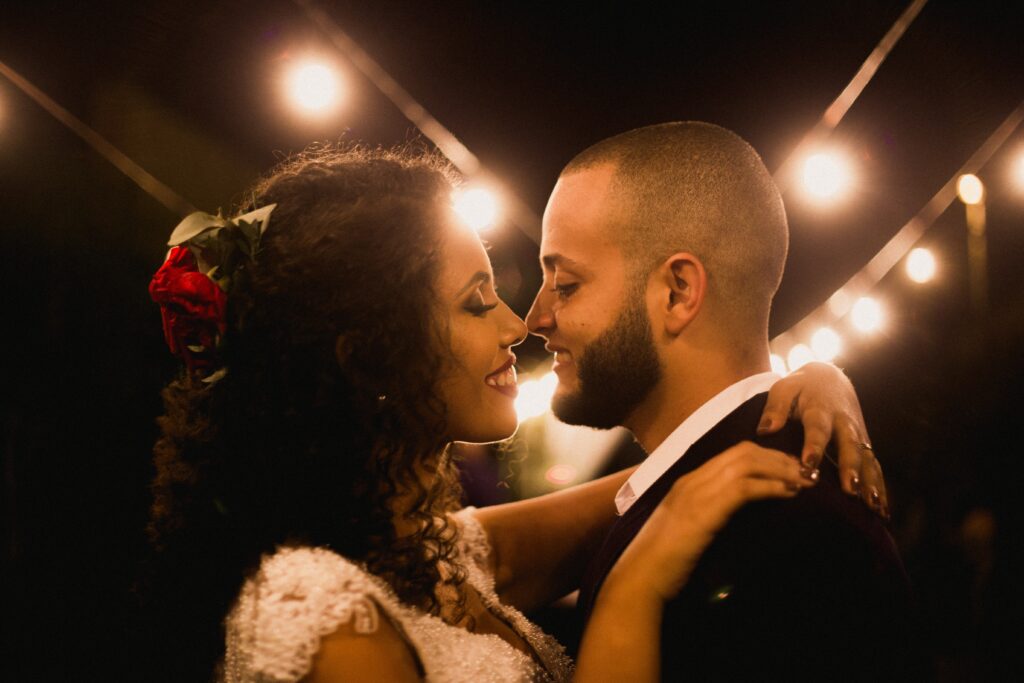 12. Save a Few Pages for Extra Photos
You're going to have a lot of photos that don't make the cut, including bloopers, posed shots, and candids. But, you can still include these shots on an "extras" page if you have room. We recommend keeping 2 to 3 spreads open just for some incredible shots you both want to keep.
13. End with a Tender Parting Shot
The last page in most wedding albums is a one-page spread. Use this final page for a tender parting shot of you and your spouse. Some suggestions include you holding your partner, you kissing your partner, you smiling at your partner, or your engagement photo if you have one.
IF YOU FOUND THESE IDEAS USEFUL, WHY NOT PIN THEM?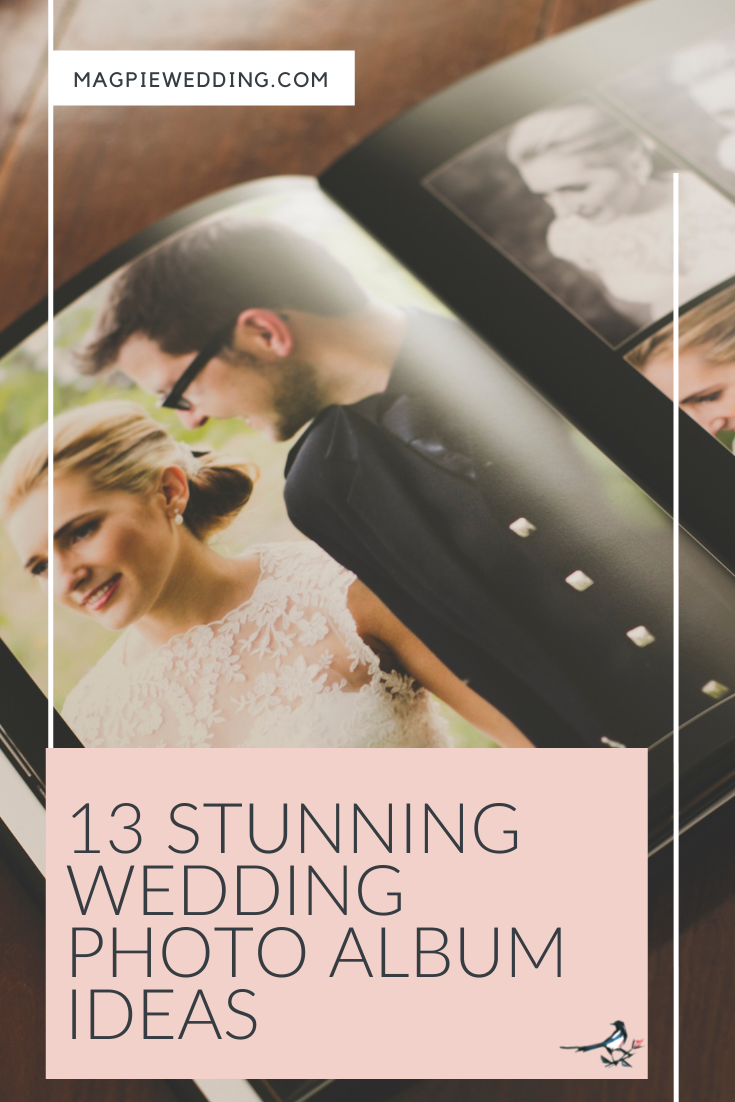 This is a collaborative post