Getting wedding ready never looked so good with these men's sustainable grooming products for your big day and beyond! Whether you're looking for yourself or for your partner, we've put together our top men's sustainable grooming products that will help you to feel amazing! They're environmentally friendly and suitable for vegans too. Come and take a look and get yourself looking tip-top, oh, and they'd make the perfect Christmas or birthday gift too…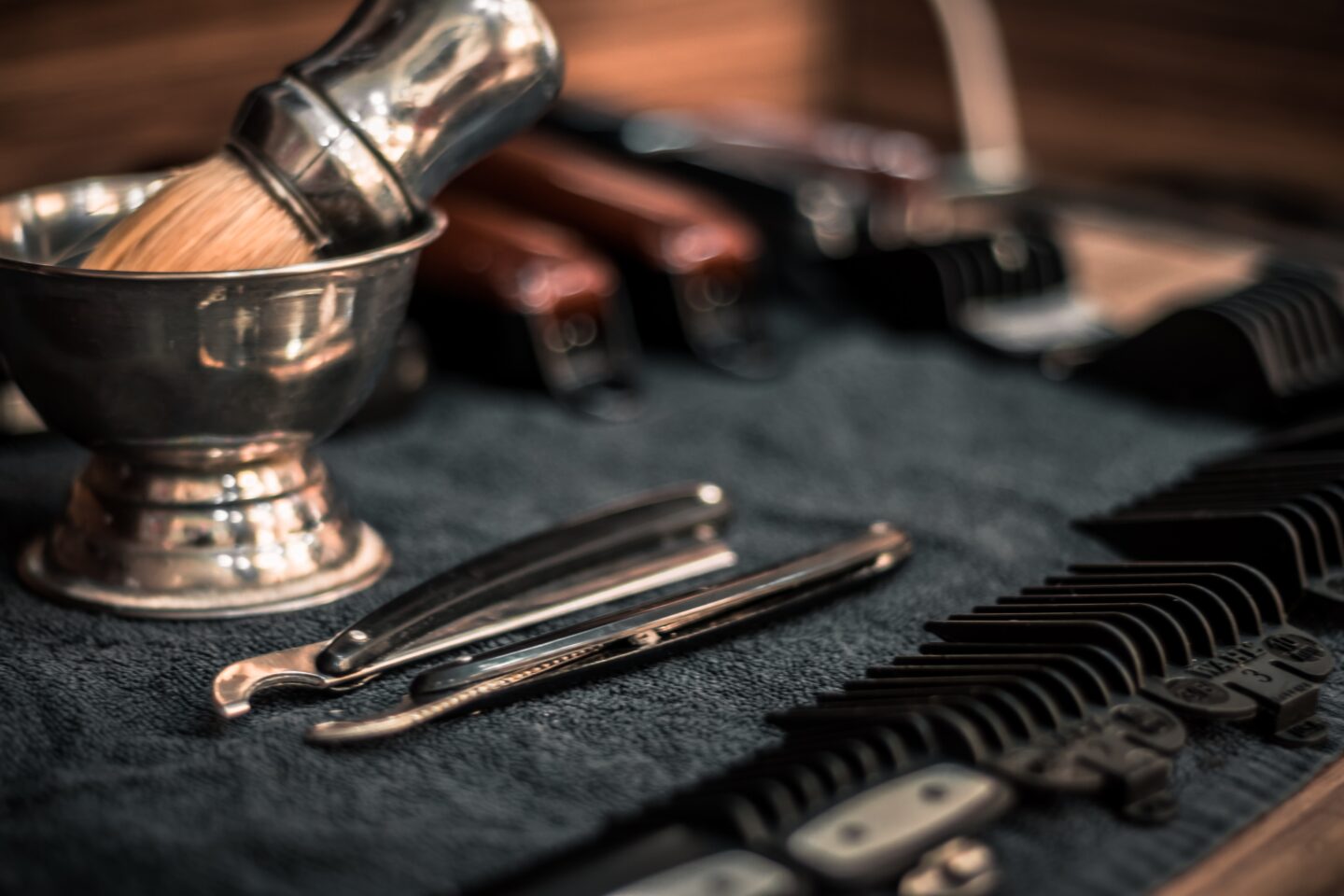 Deodorant Balm
Created by two west-end performers Andy Coxon and Ed Currie AKT London was created out of need. They both struggled to find a sufficient deodorant to keep up with their busy lives and their eight shows a week schedules under hot blazing theatre lights. They wanted something that would be effective in masquerading their smell of hard work and active lifestyles and from a brand that started in Ed's kitchen, they have now created a successful and sustainable deodorant balm that works for all. AKT is an all-vegan, gender-neutral, natural and plastic-free deodorant that you'll wish you'd bought sooner.
Zero Waste Shaving Bag
Acala will make you want to make the change from disposable to reusable razors! This great starter kit contains a bamboo safety razor with replacement blades, zero waste shaving brush and cucumber and aloe shaving soap. The reusable razor is simple to use and will leave you silky smooth for longer. Plus switching to a reusable razor and blades will dramatically cut down your plastic use throughout your lifetime.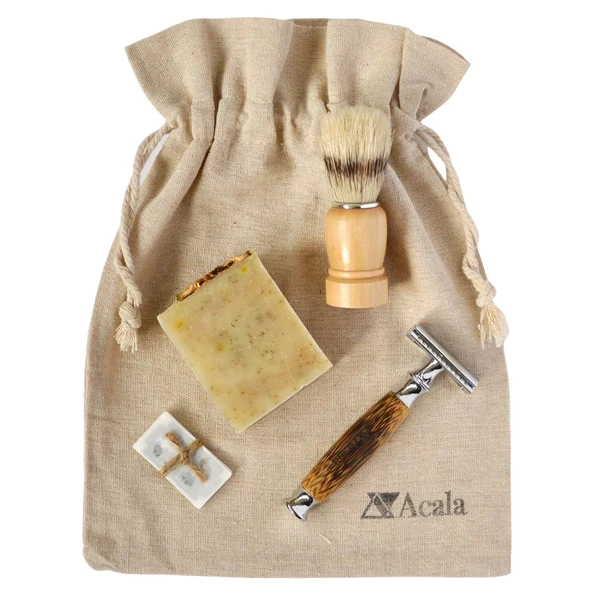 Shower and Shave Sets
Baylis & Harding is a quintessentially British brand that specialises in luxury Hand Washes and Gift Sets to bring that everyday luxury into every home. You may have seen them on the high street but did you know they're a fully sustainable brand, cruelty-free and make vegan products! They have reduced plastic by 95% with fully recyclable bottles and reusable packaging incorporated. Find some of their luxury gift sets below, they're perfect for your wedding grooming or as gifts too…
Luxury Shave Set – For a traditional barber shop experience at home, to get you ready for the wedding. A luxury shave set in Black Pepper & Ginseng. Contains: 100ml shaving cream, 50ml aftershave balm and shaving brush
The Fuzzy Duck Luxury Trio Grooming Set – A classic gift set with a rich and energising Hemp & Bergamot fragrance scent. Contains: 300ml hair & body wash, 200ml shower gel and 200ml shampoo.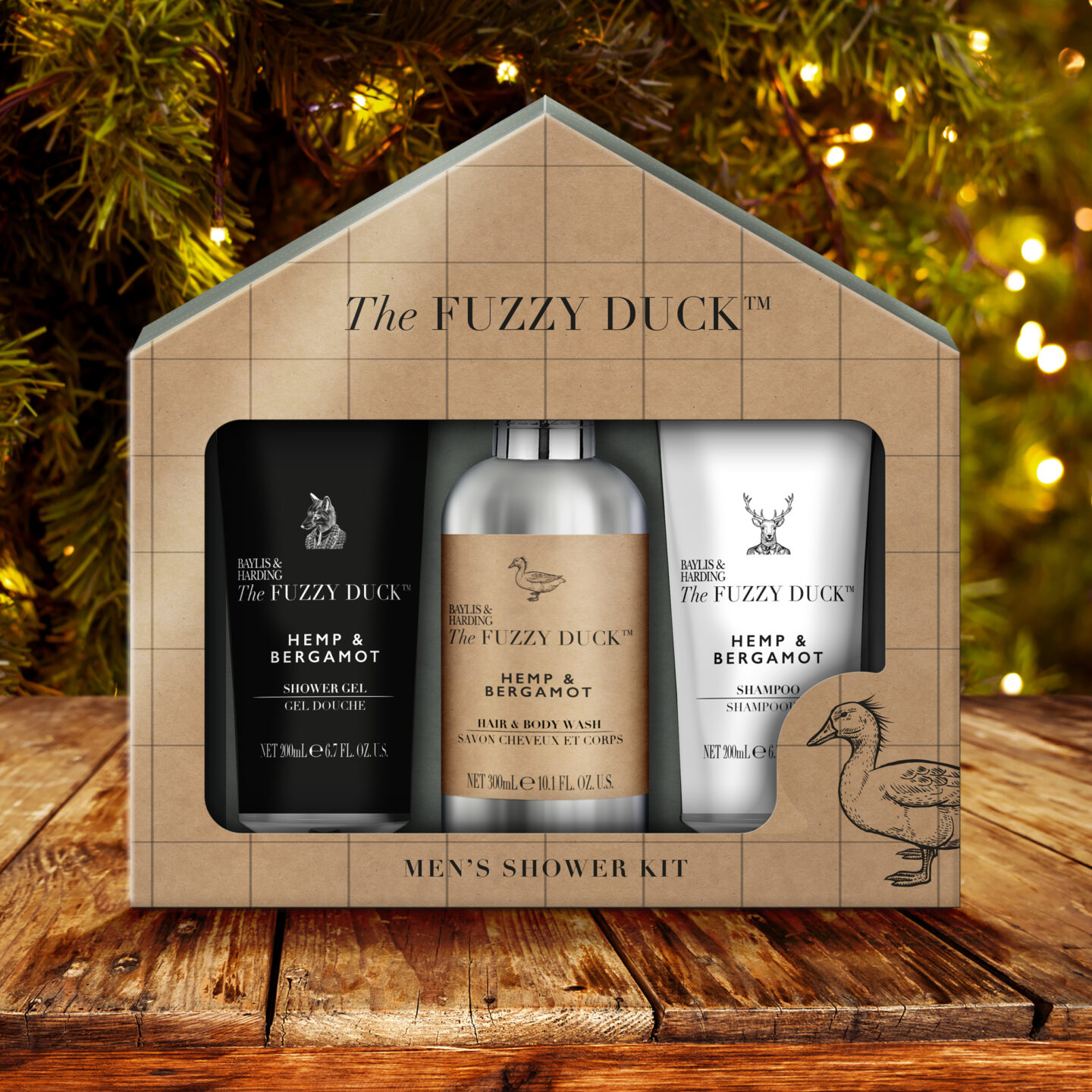 Luxury Shower & Prep Set – Stylish, reusable gift box containing toiletries in the classic Black Pepper & Ginseng fragrance that's a perfect option for wedding prep, with everything you will need. Contains: 300ml hair & body wash, 300ml shower gel, 150g soap, 100g muscle soak crystals, 130ml face wash and 130ml aftershave balm.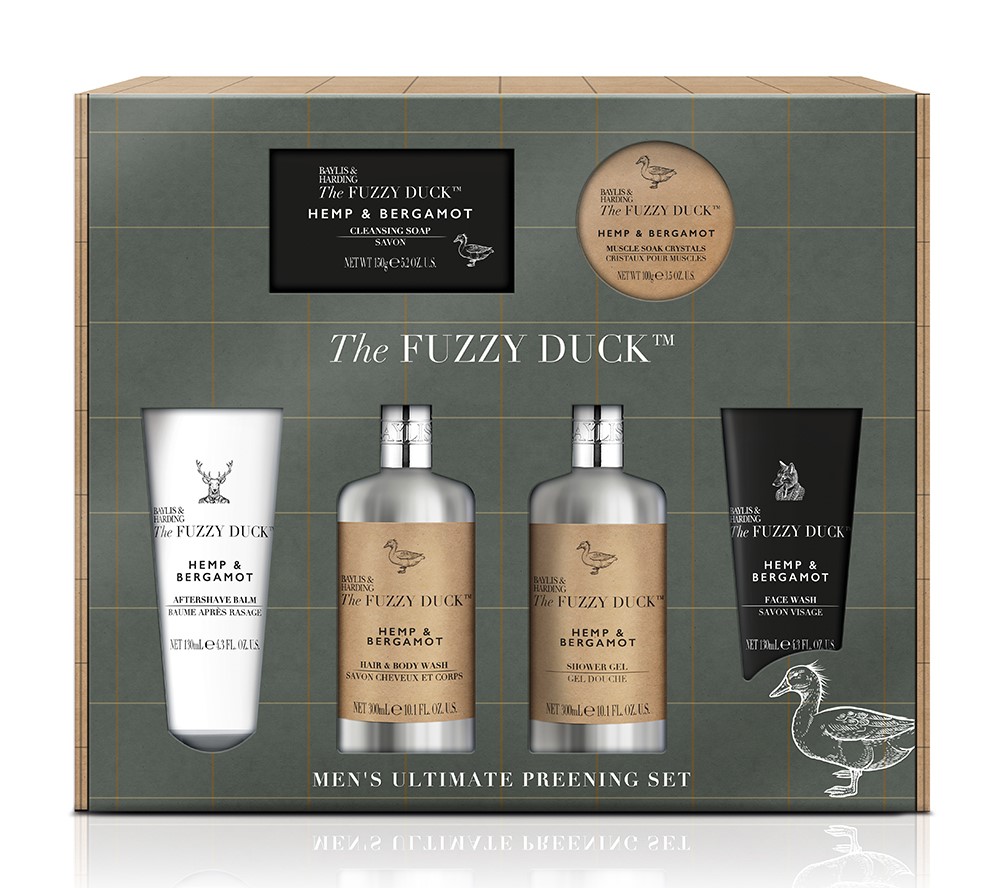 War Paint
Men's make-up brand War Paint challenges masculine stereotypes and gives men a choice when it comes to wearing makeup if they wish to. So if you want a bit of extra 'war paint' on your wedding day then this brand and its products are perfect! It's a brand that is fuelled by a desire to help men feel good and provide them with the confidence to be themselves. Men wearing makeup shouldn't carry a stigma. Rather, it should offer the potential to empower. They have tons of products perfect for male skin so go and check them out!
Planning an eco-friendly wedding? Check out our 2023 fairs below…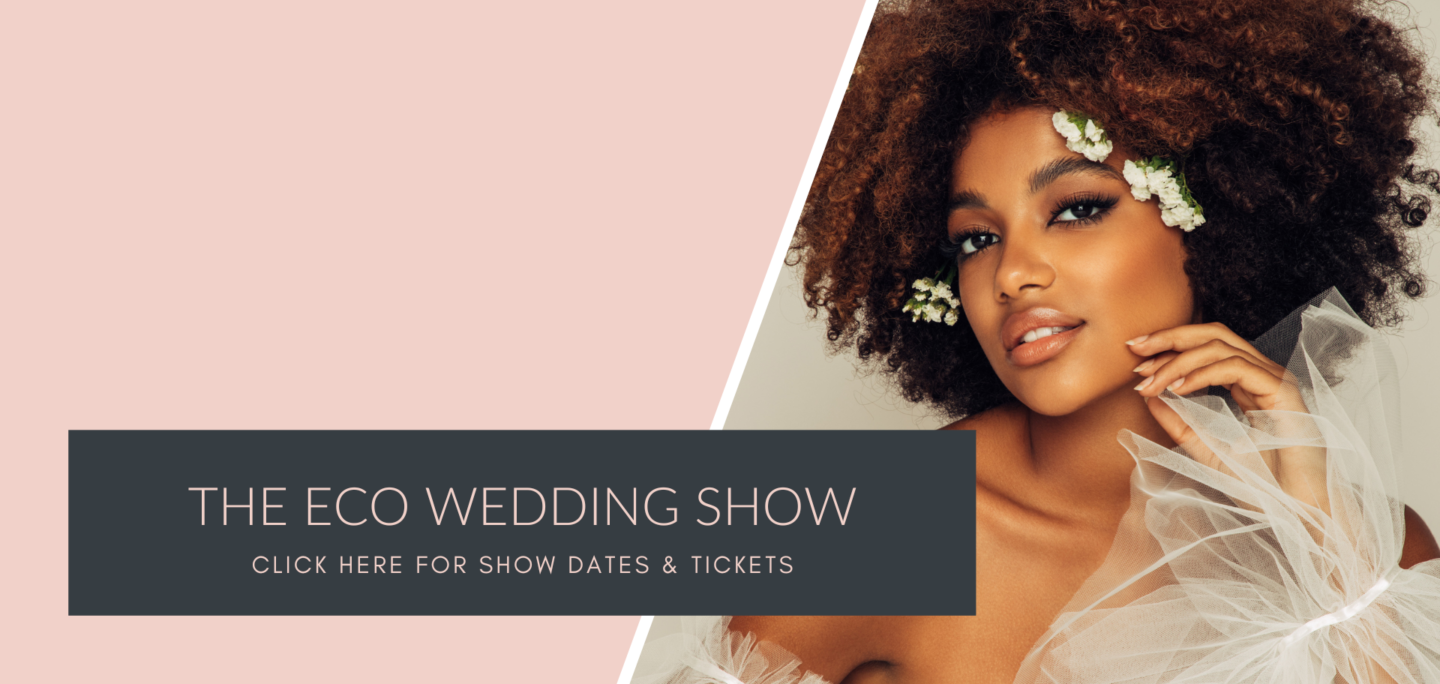 IF YOU LOVED THESE SUSTAINABLE GROOMING PRODUCTS PIN THEM FOR LATER