Flowers for most are a big part of your wedding day, from bouquets and buttonholes to table centrepieces and aisle decor but one of the things which we know can often overwhelm couples is the choice of flowers. How do you know what is in season? How do I know if my florist is actually using seasonal flowers? Seasonal flowers are always the way to go, they're fresher, more eco-friendly and most of the time will be cheaper as they do not need to be imported. Plus if you're thinking of going super eco-friendly then seasonal flowers can be picked straight from the source, and there are some beautiful winter wedding flowers available!
Your florist is there to help and advise you in choosing the right flowers and discuss with you what flowers will be in season on your chosen wedding date. If certain flowers are really important to you then this can also help with setting your proposed wedding date. As winter is here, we want to help you with understanding seasonal flowers. Here we talk to you about some of the winter wedding flowers that are in season throughout the winter months leading into the early spring…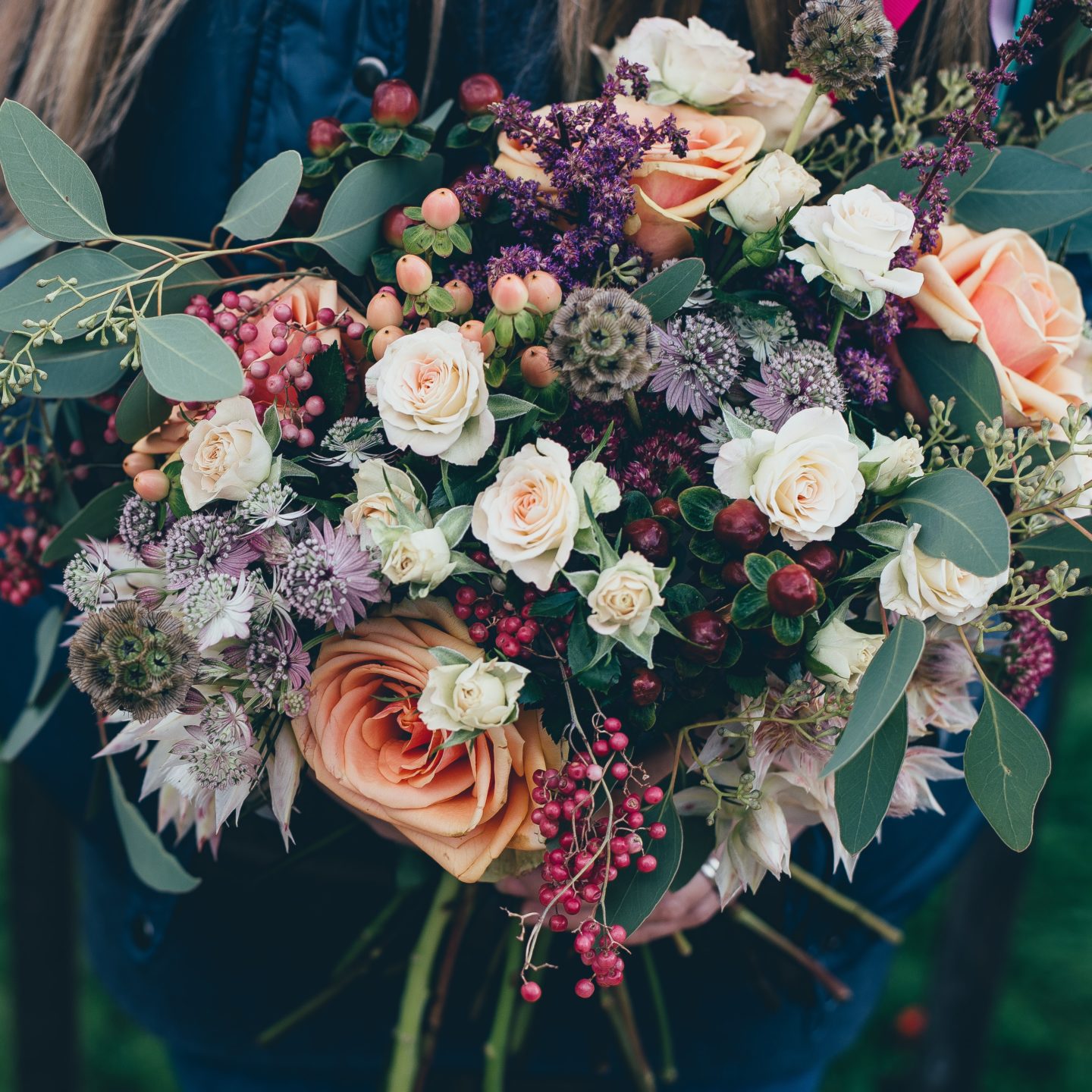 Flowers
Anemones
Hellebores
Paperwhites
Ranunculus
Heather
Catkins
Narcissi
Eryngium
Amaryllis
Hyacinths
Viola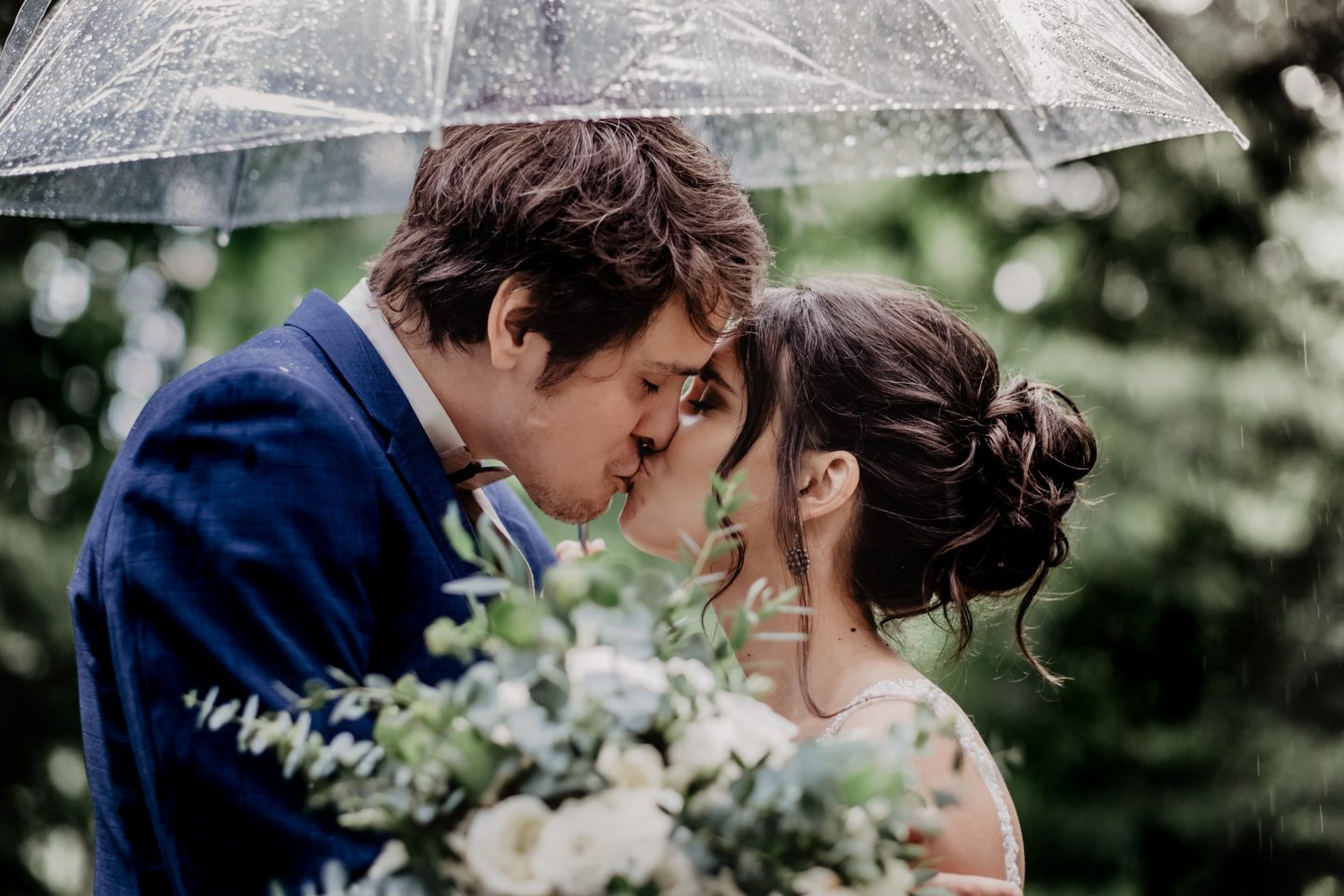 Often you might not think of flowers growing in the UK over the winter months but many do, and there are some gorgeous options for you when considering your wedding flowers. The winter is also a really great month for high-quality foliage too. Think of all the lovely foliage such as ivy, holly and juniper which really come into their own during this time of year. If you are more of a lover of foliage then this can be a great time of year for you as foliage bouquets can be absolutely beautiful with just the odd statement flowers mixed in.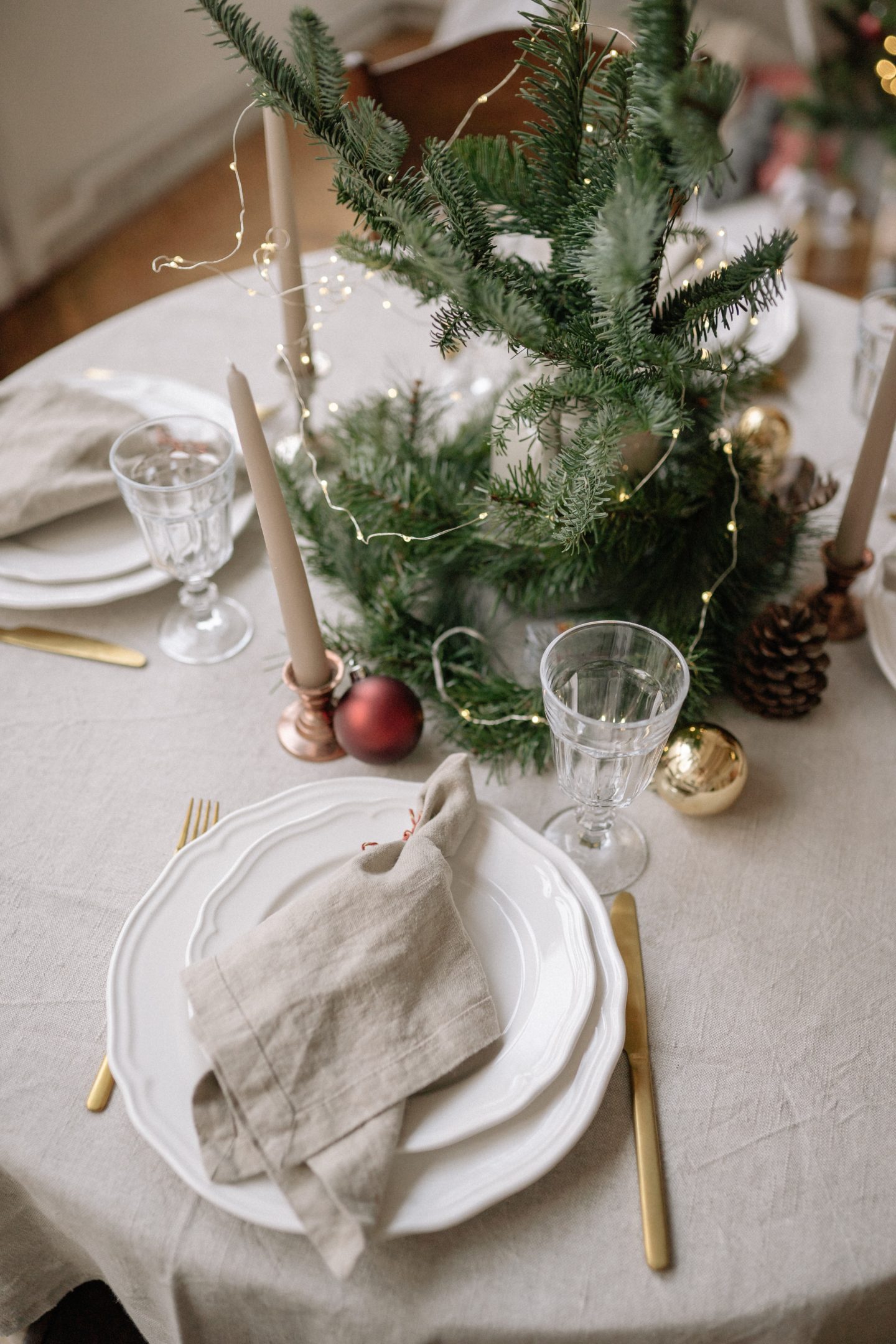 Foliage and fillers
Juniper
Holly
Eucalyptus
Pussy Willow
Ivy
Berries
Mimosa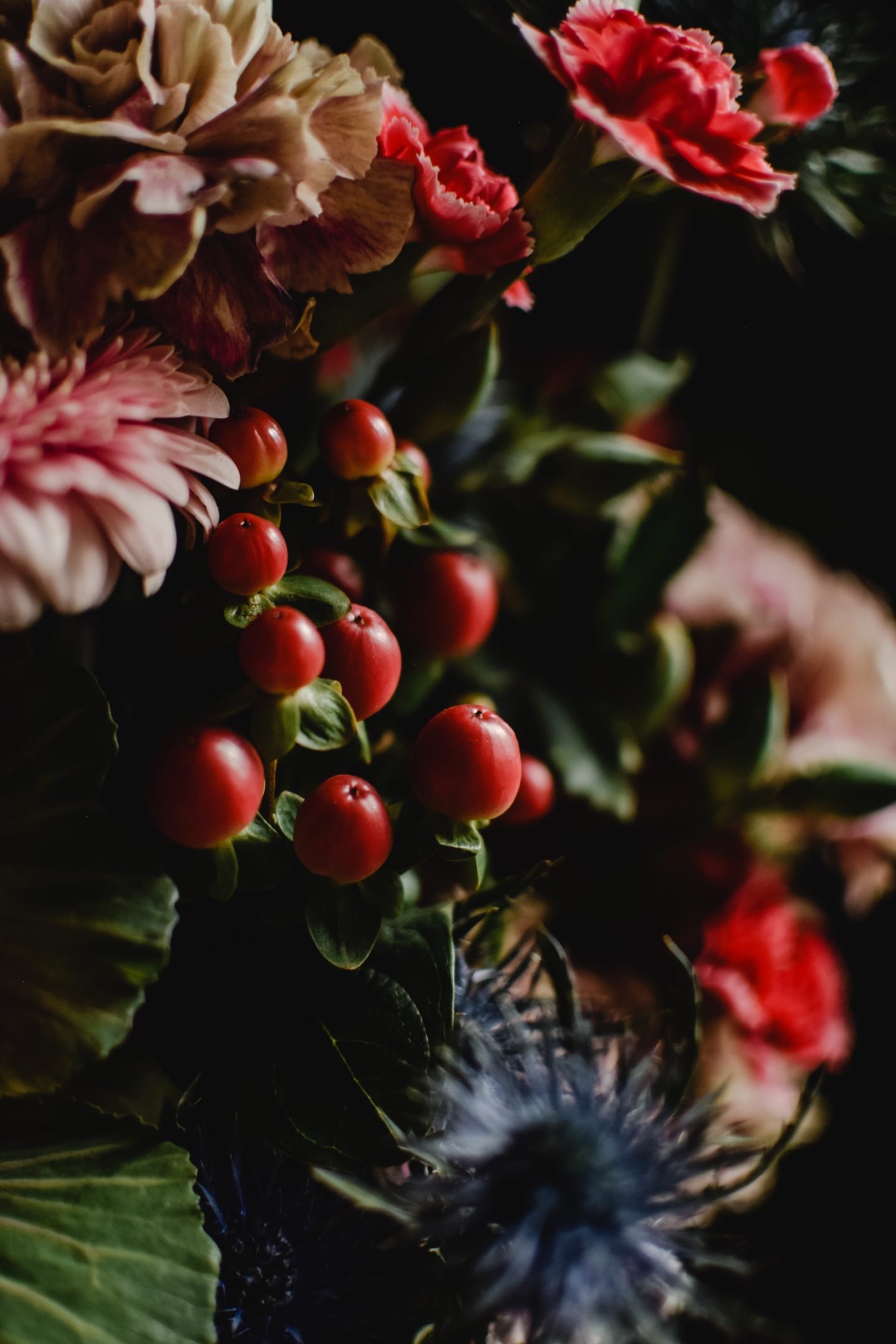 You also have stunning statement flowers such as Ranunculus which are gorgeous and frothy flowers – perfect as a more delicate alternative to a Peony which is out of season. You can also get Anemones in the winter which add stunning colour plus Eryngiums with their spiky texture but striking blue colour. Mixed with green foliage these flowers are perfect for a winter season bouquet.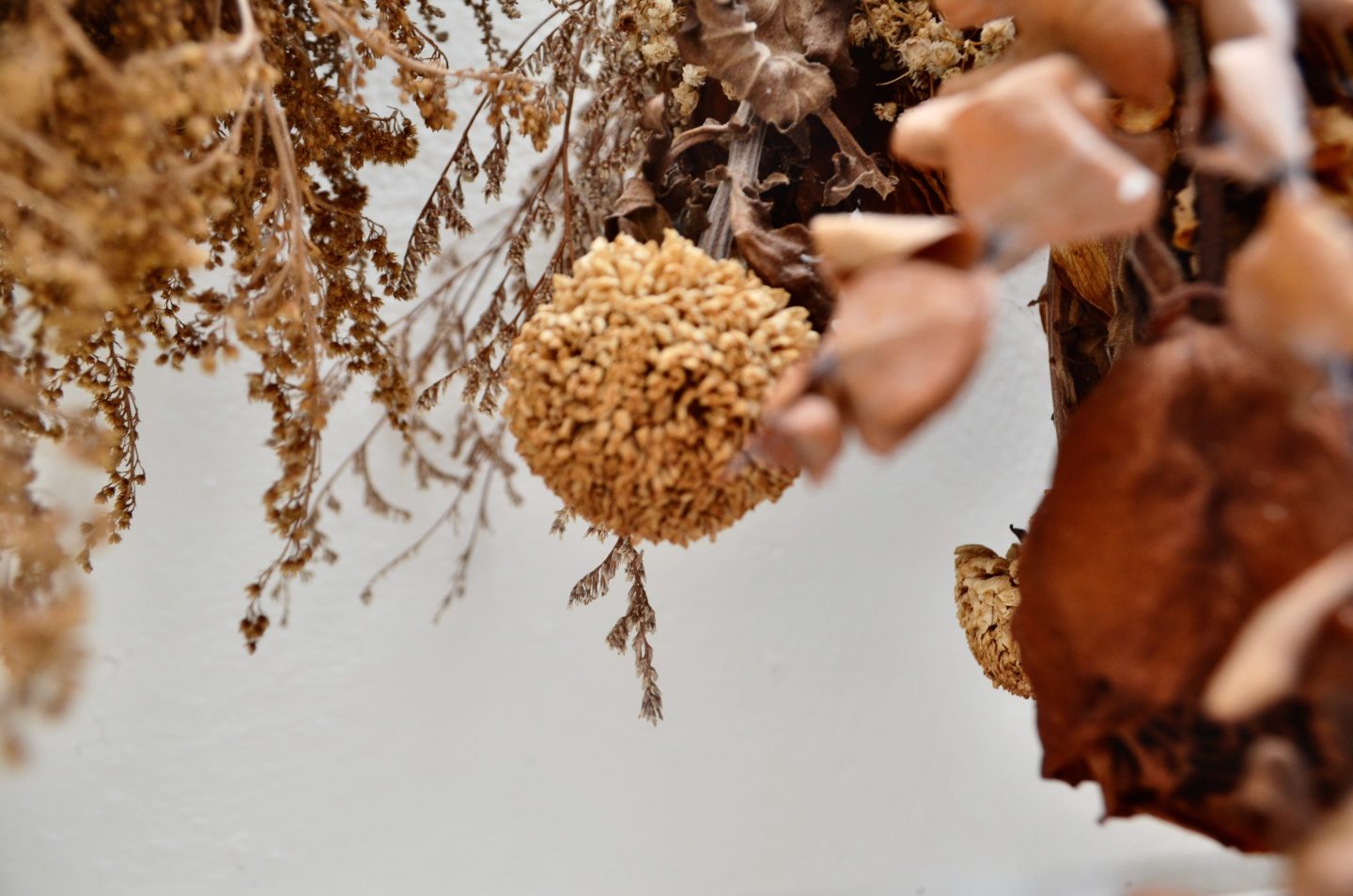 Another great option throughout the winter season is to go for dried, everlasting flowers instead of fresh ones. Doing this gives you a much larger choice of flowers you might know and love already. Dried flowers are cut at the perfect time and hung to rid them of their water. What you are left with is gorgeous flowers and foliage that will last a lot longer than fresh. Growers will do this throughout the seasons and will often utilise the dried flowers during the winter season if they want to remain as British sourced as possible. There are lots of florists who specialise in dried and preserved flowers so it is worth taking a look at those you do to get the best selection of flowers available and also learn how to make them last even longer.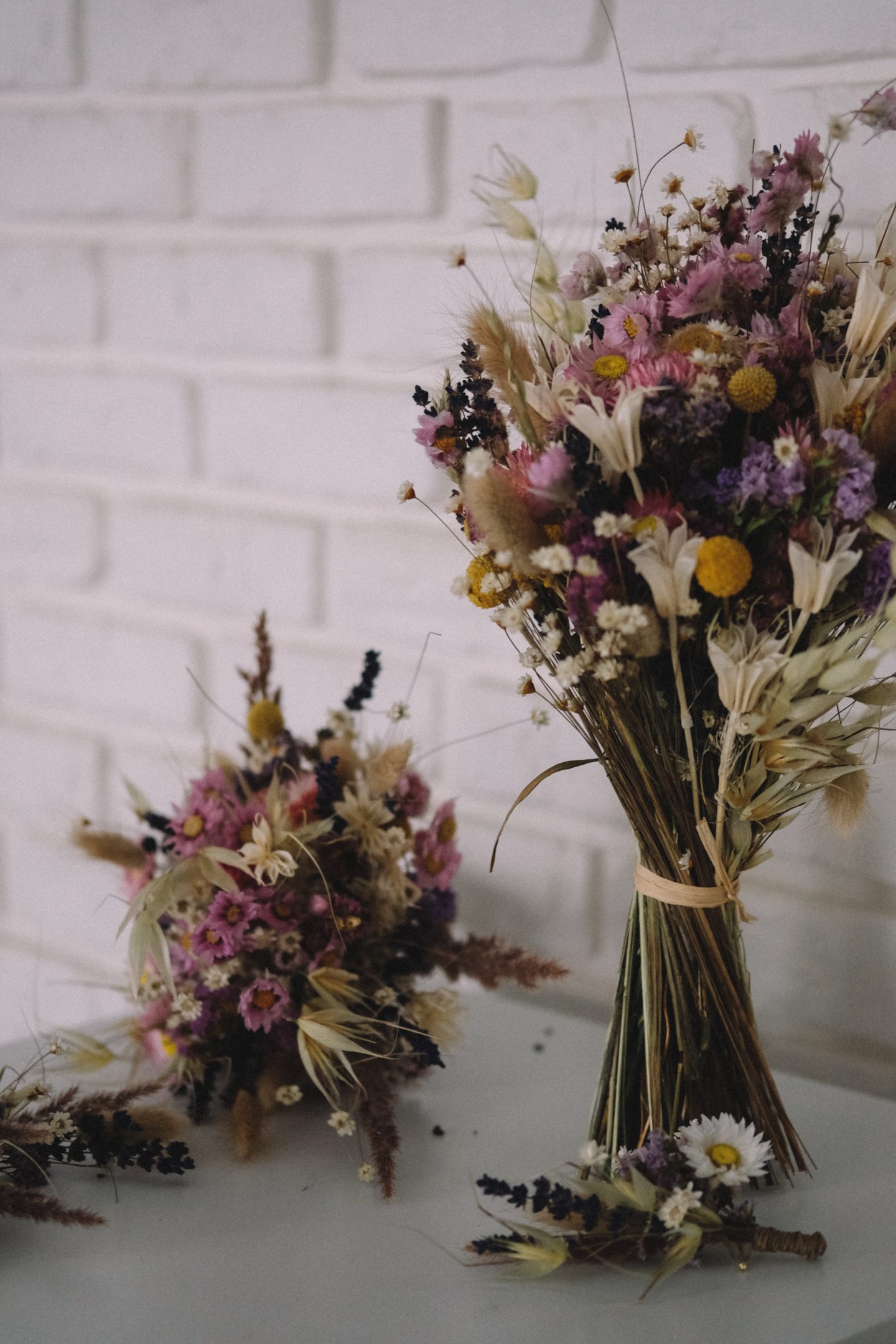 Flowers can be a big choice for your wedding day and if you want to be as sustainable as possible then looking at what flowers are in season throughout the year can give you a little head start in thinking about what you really want.
If you would love even more on sustainable and eco-friendly flowers then take a look at our post on Ethical Wedding Flowers
LOVE THESE WINTER WEDDING FLOWERS IDEAS, PIN THEM TO YOUR PINTEREST BOARD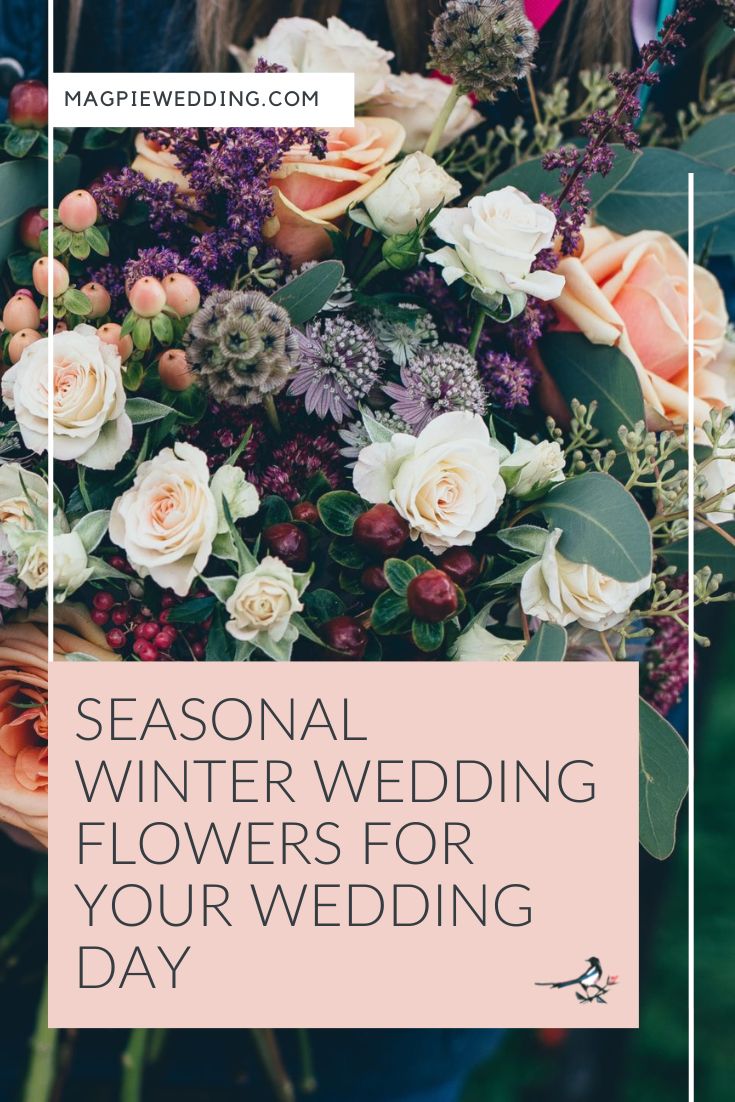 If you loved these seasonal winter wedding flowers you may also like;
Ethical Weddings – 10 things to consider when choosing ethical flowers
DIY Tutorial – How To Dry Wedding Flowers To Keep Them Forever
Romantic Flowers For A Perfect Wedding Bouquet