The talented Kate Hansford from Daphne Rosa makes beautiful handmade blooms which we have featured here before. She also exhibits with us in London and this Sunday, in Manchester. This year, she has decided to create a new seasonal flower each month which of course will make perfect bouquets and buttonholes for your big day. We are going to share this journey with you: first up was her January flower, the Azalea.
"Running a creative business has its stresses & strains & it is often all too easy to focus on that to do list of emails & orders & forget to take time to keep those creative juices flowing. So for 2016 I decided I wanted to complete a creative project.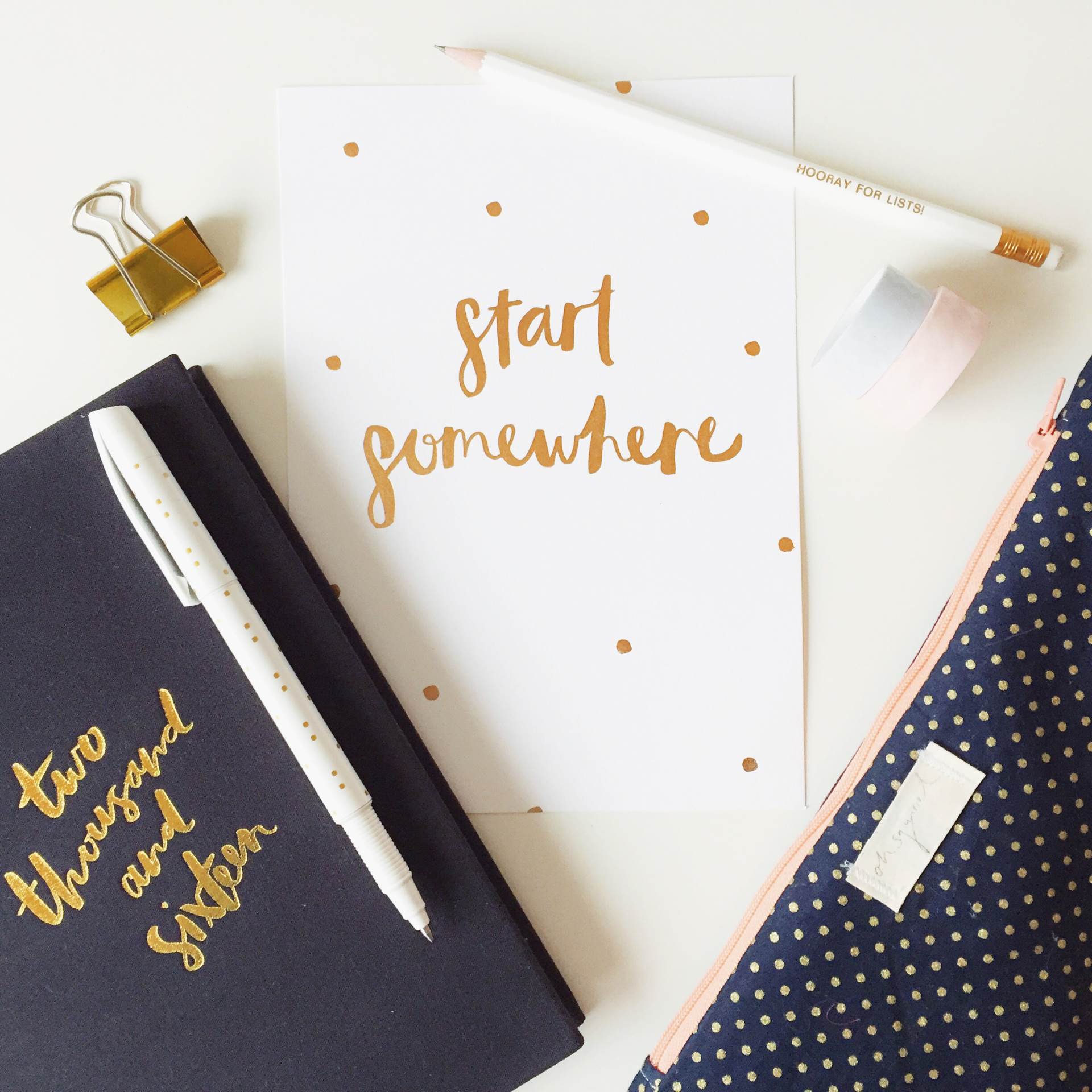 The aim of the project was to have dedicated time to create & develop my craft of making flowers out fabrics & other such materials. I decided that I would create a different seasonal flower each month & document my progress on my blog & in a sketchbook, just like the old days…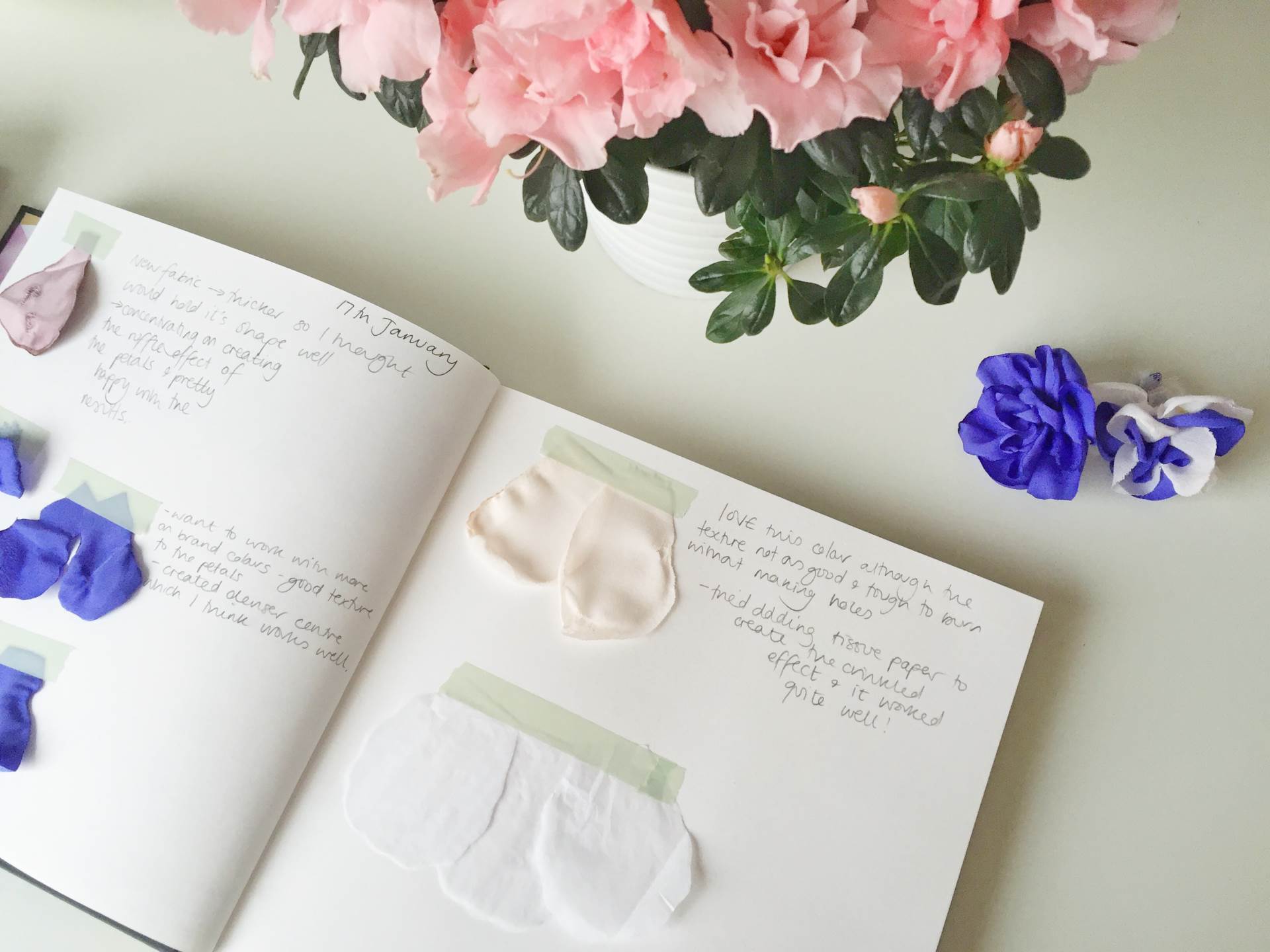 After much deliberation January's flower for the month was the Azalea. I fell in love with the papery quality of its petals & immediately felt inspired as to how I might be able to recreate it using fabric & other materials.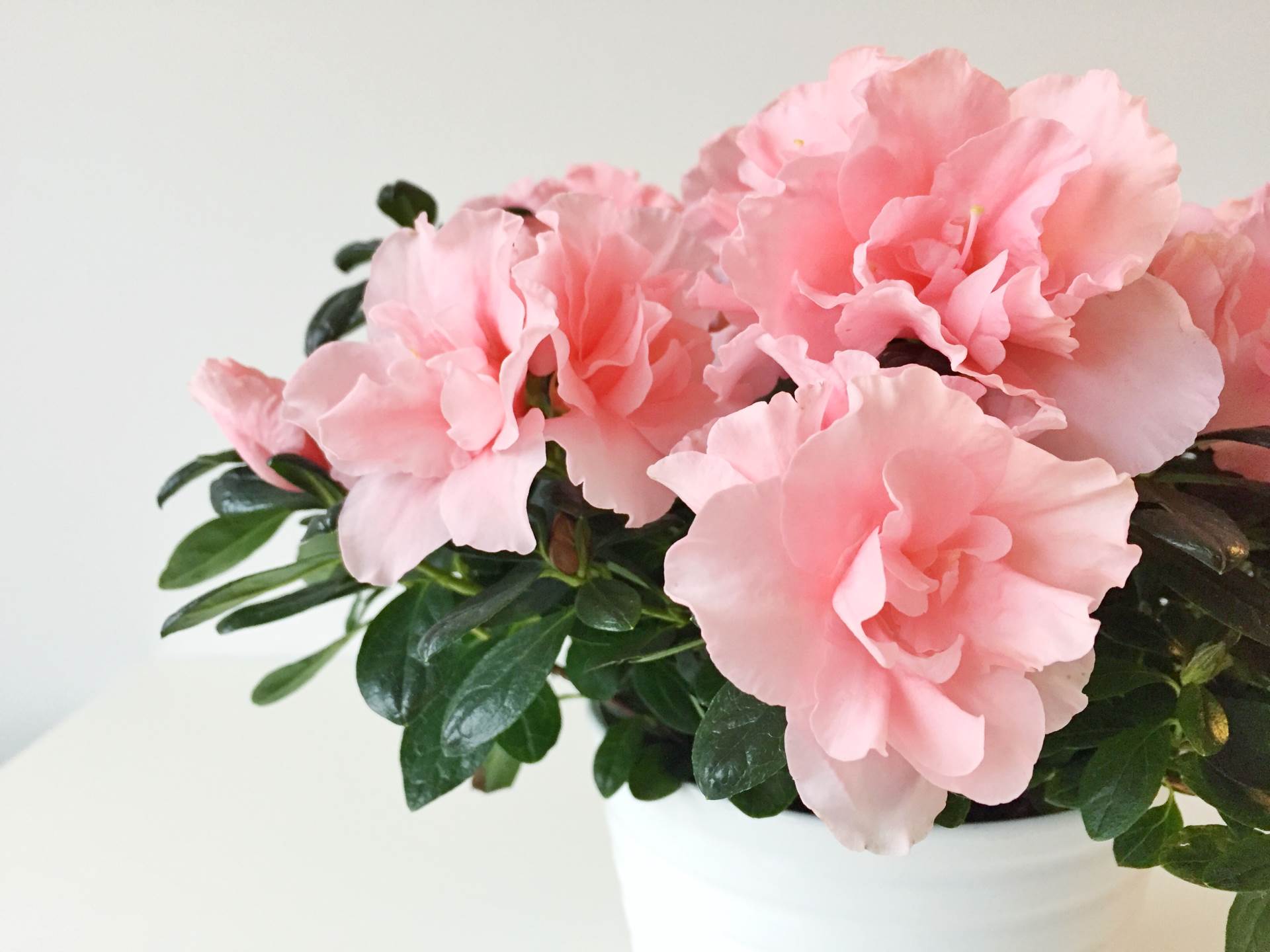 My first attempts were however definitely work in progress! In the first week I experimented with different fabrics & even paper to try to create the shape & texture of the Azalea flower. Find out more about my first week here,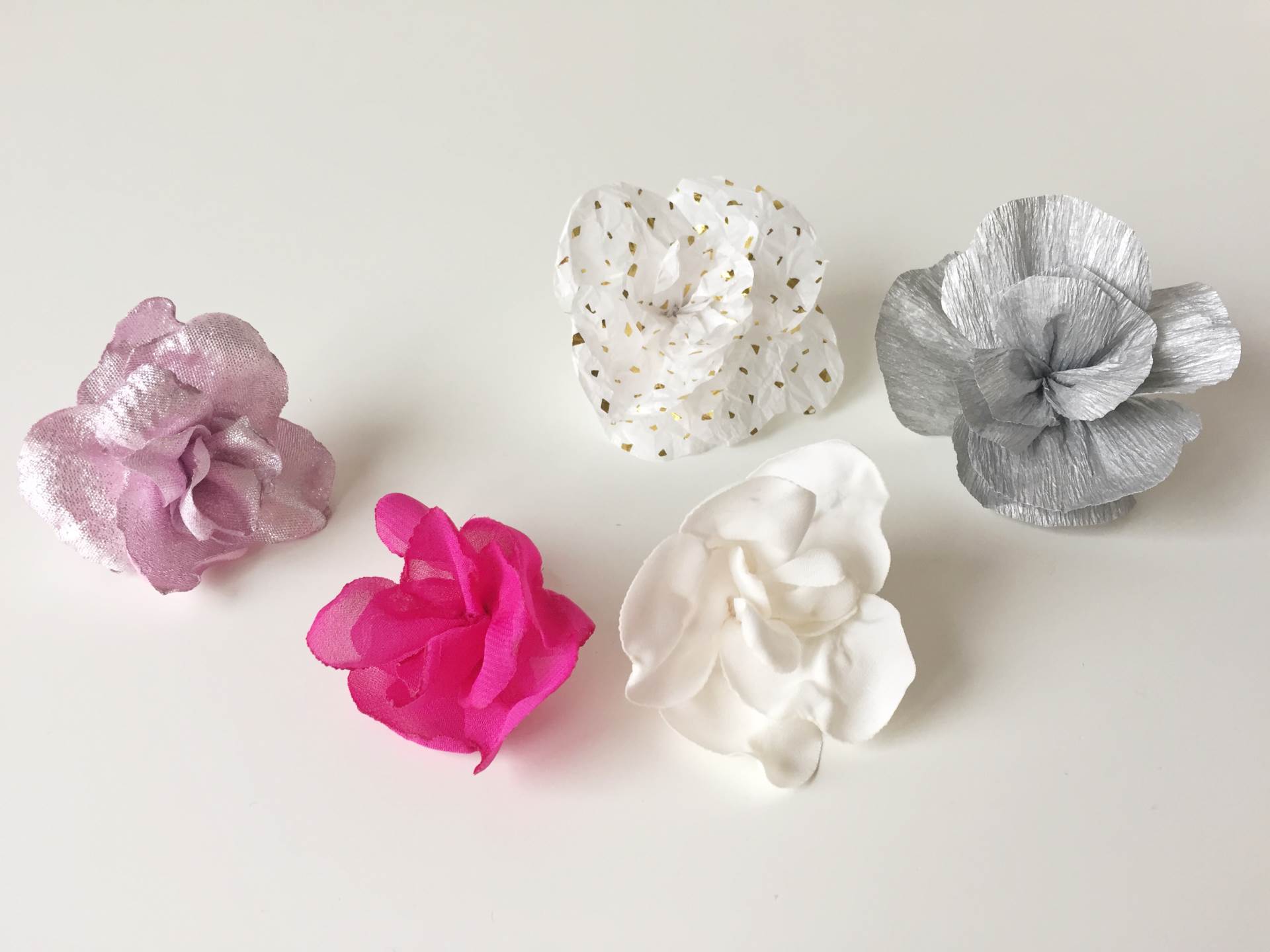 Week 2 was all about developing the shape & form of the flower & it's petals. I experimented with different materials to see which were manipulated with heat, different petal shapes & different methods for bringing all the individual petals together to create the overall flower shape.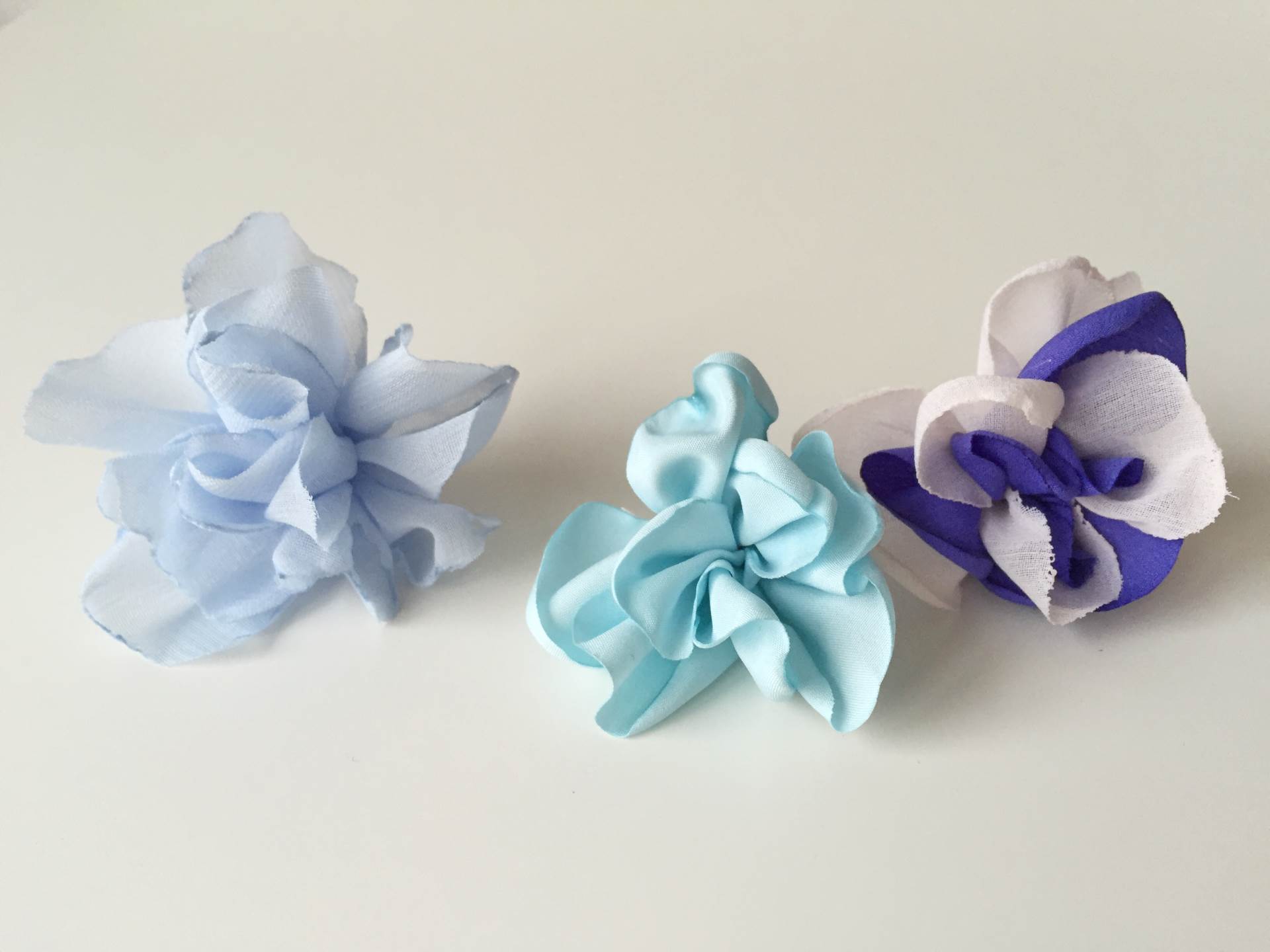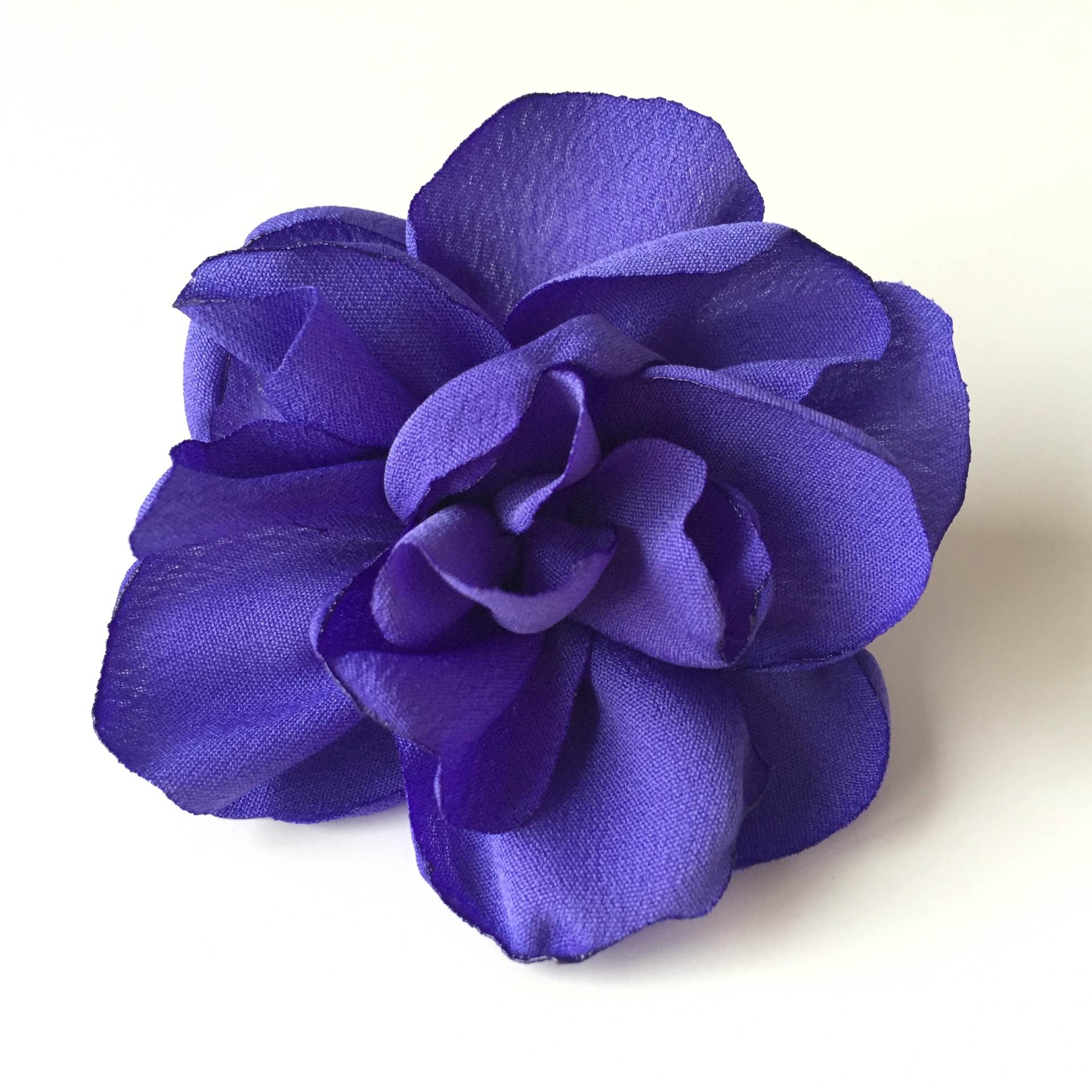 This week also documented some of the history and traditions surrounding January's birth flower for the month, the Carnation. Being one of my Nan's favourites & her being the namesake for the business it seemed only fitting & was really interesting to learn all about the bloom itself. Find out more here,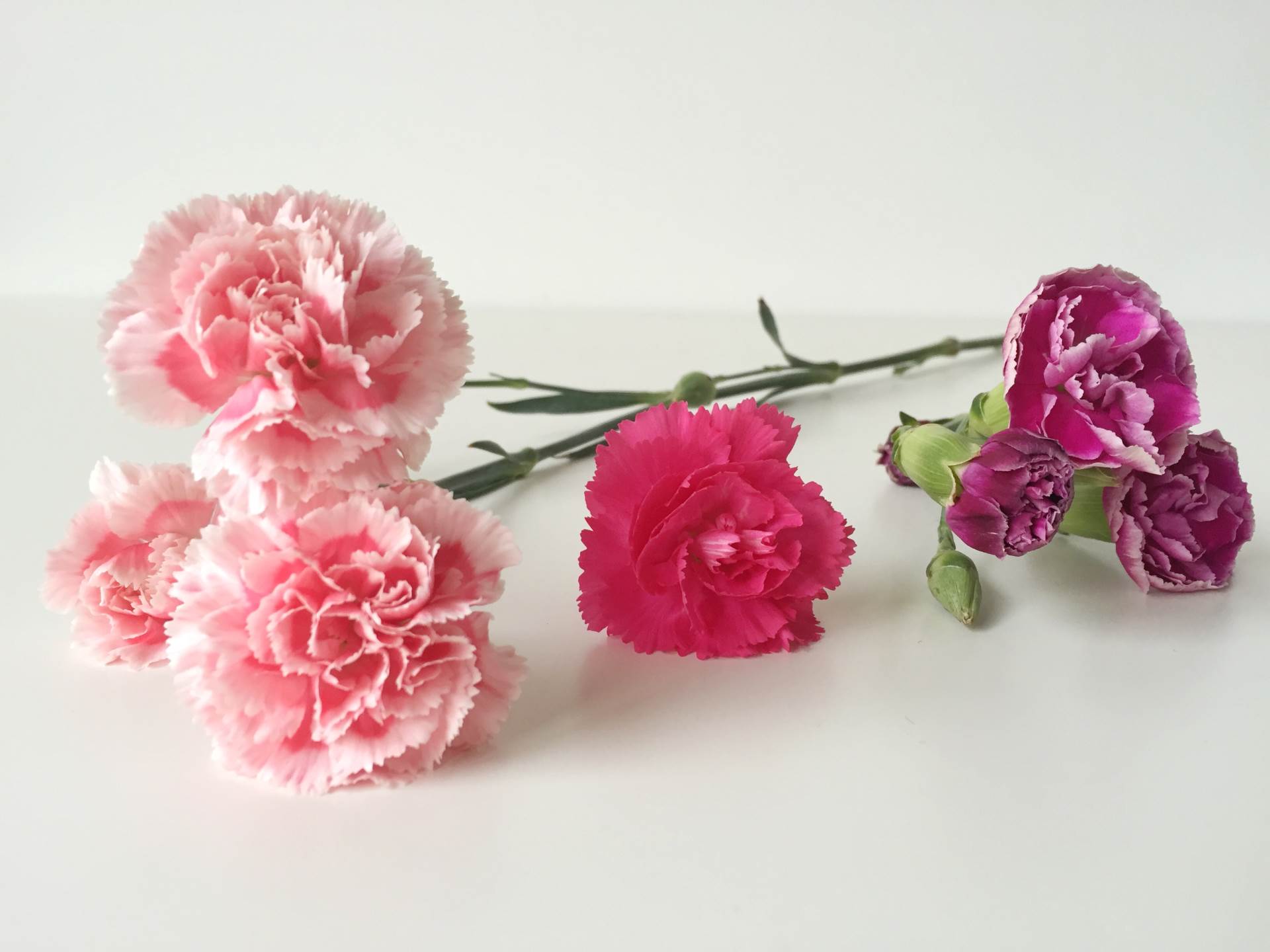 Week 3 was spent researching the flower, it's history, traditions & the language of flowers behind why and when it was given. Turns out the leaves & nectar of the Azalea plant are highly toxic & giving the bloom to someone else in a black vase was understood to be a death threat!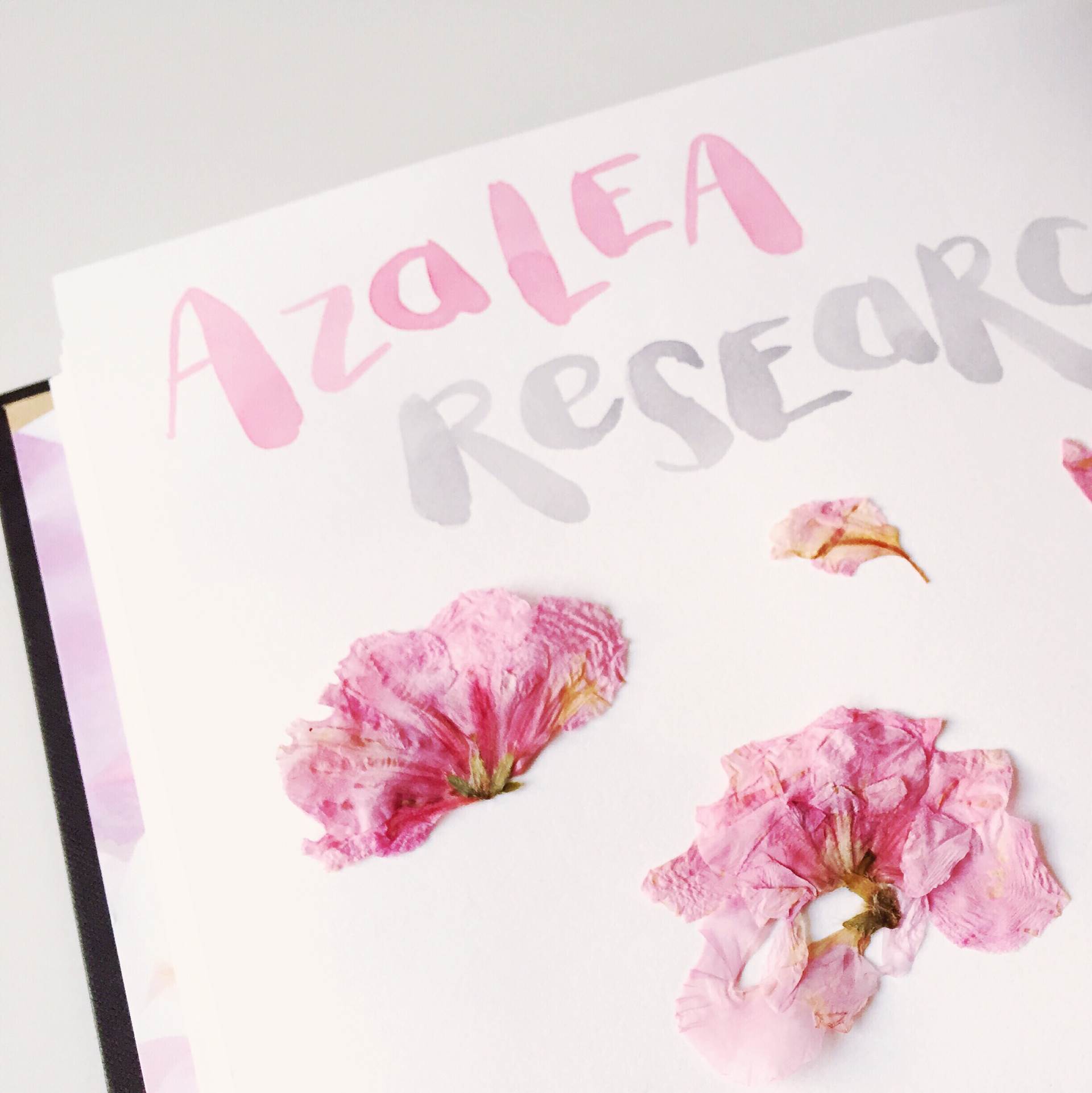 Out of all of my experiments during the first 2 weeks the use of tissue paper & fabric combined was really interesting to me & seemed the best way to recreate the paper quality of the petals.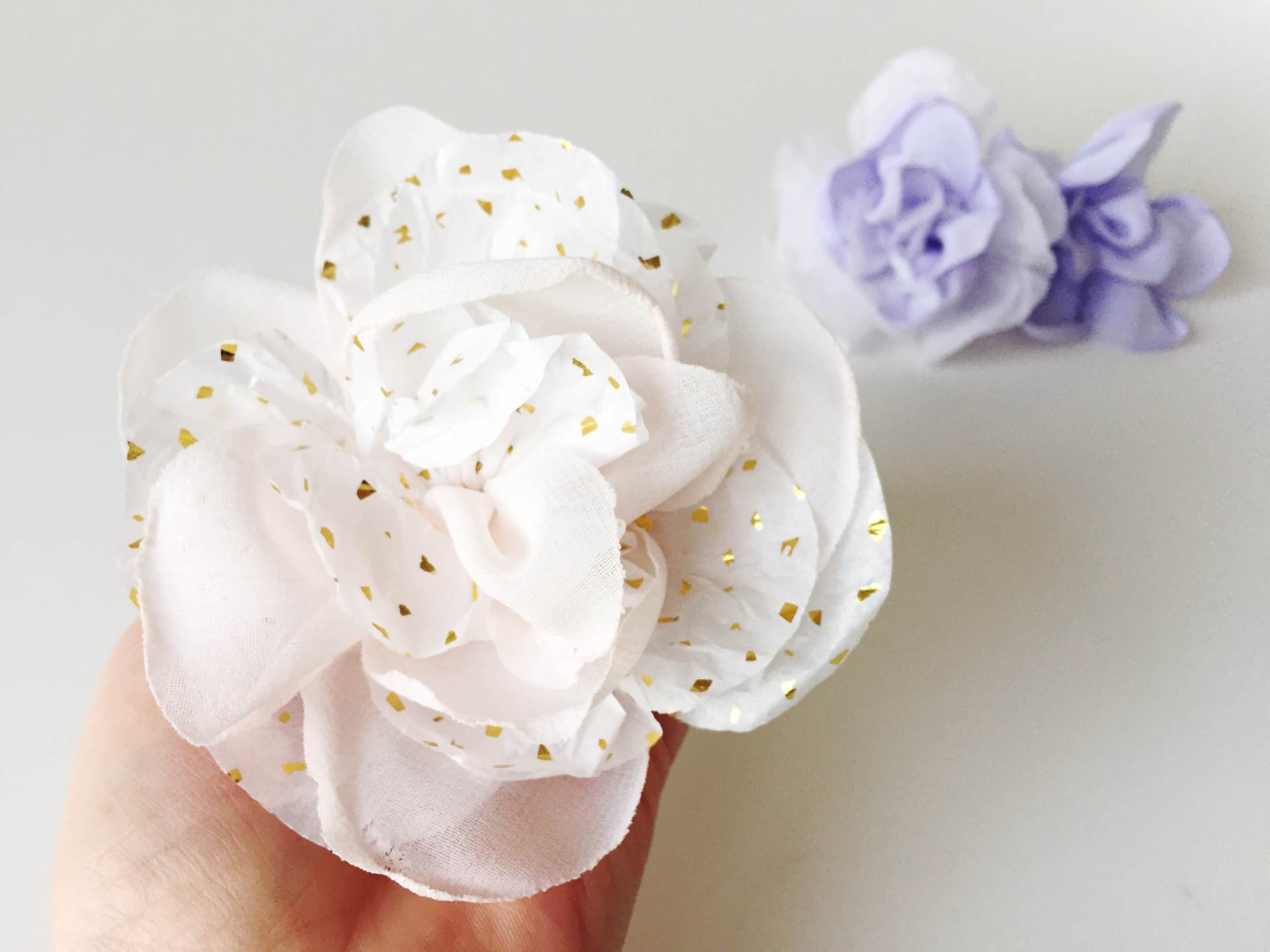 The final week of January was spent creating these fabric & paper Azaleas in a variety of colour & pattern combinations.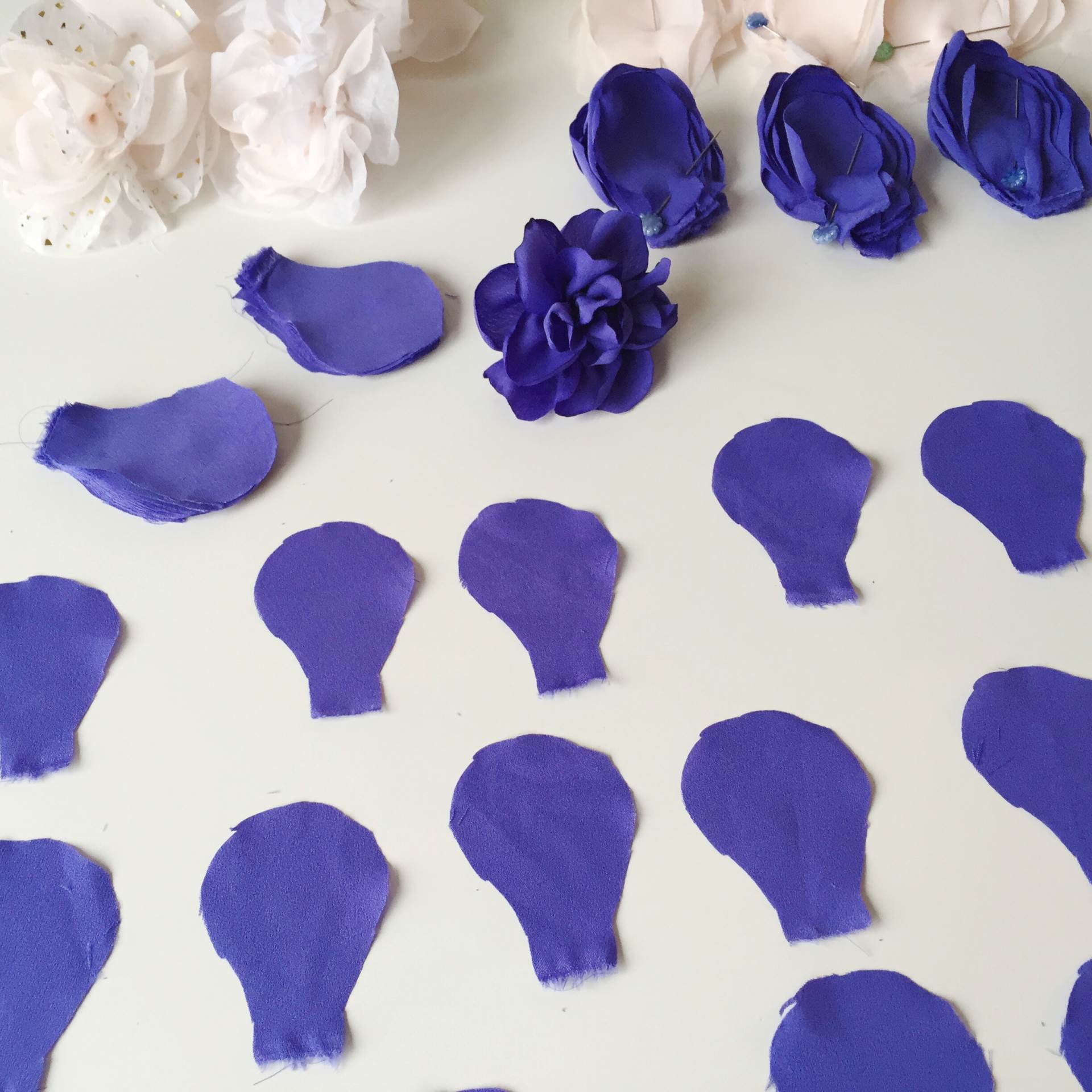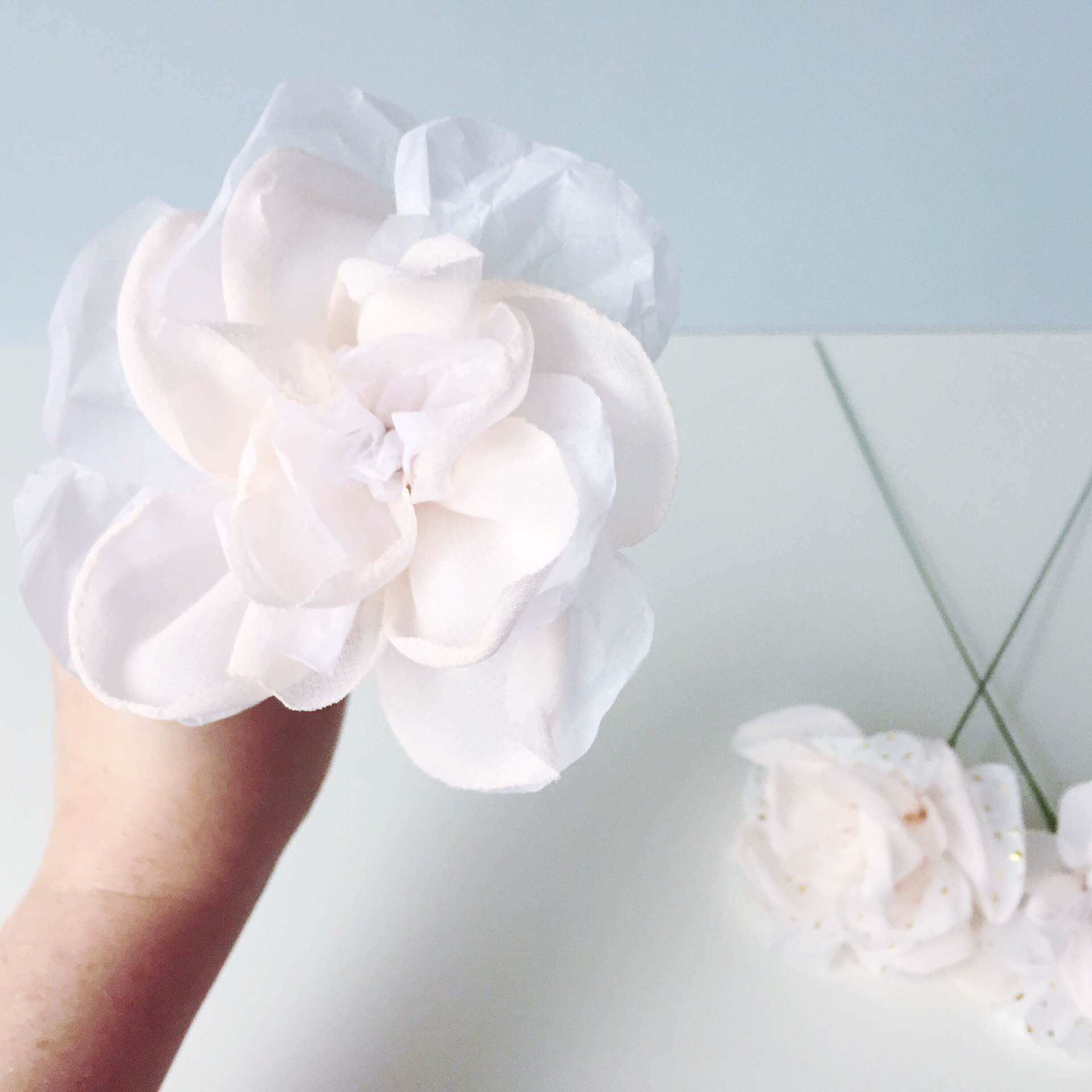 In the past my flowers have been bought mainly as wedding bouquets but through the project I hope to expand & be able to offer products for everyone, ring or not! Therefore I chose to style my final January flowers for the home & I was really pleased with the final outcome. See more snaps here."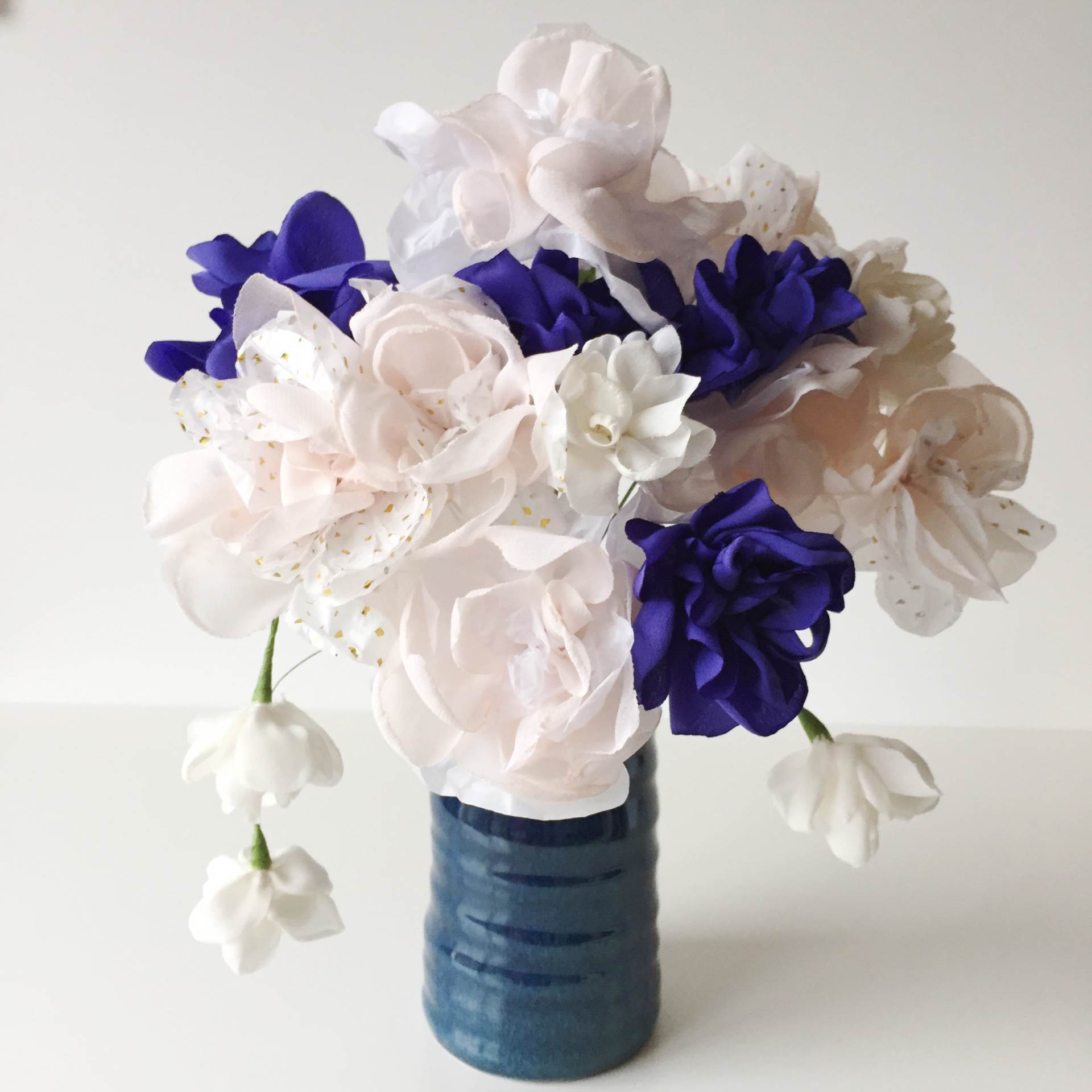 Fascinating stuff and so pretty don't you think? We will share her next months journey soon but in the mean time check out their website.