When you move into your first place together as a couple, you will be full of excitement and optimism. That initial rush of ideas and energy might take a nosedive when you realise what a colossal task it is to decorate a 1st home together. However, if you're smart and follow these 5 steps then you won't need to get stressed out. We collected the top advice given to us by our friends to help you create your dream home stress-free.
Splurge/Save list
Agree beforehand on which items you are willing to spend money on and which items you wish to save on. Good advice includes buying your major pieces of furniture second-hand or vintage of course and saving your money for stunning design pieces, which will really personalise your living space. Think show-stopping lamps or chairs. But also remember the practical items such as security.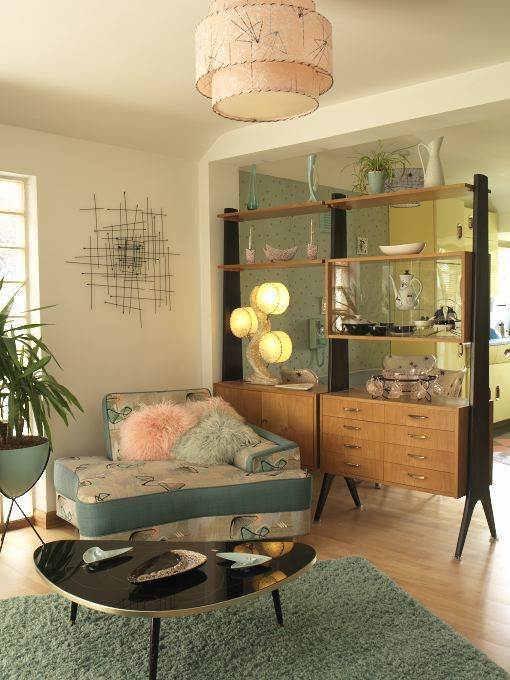 courtesy of Simon Whitmore for FW Media: Style Your Modern Vintage Home
Inventory, inventory, inventory!
Make an exhaustive list of what you need to fill your new space before you even think about heading out to the shops. This approach will save time shopping and cut down on impulse buying so that you don't go over budget. It also allows you to keep clarity and zero in on what you need when you are out making purchasing decisions. Retailers make it easy for you to pile up your trolley with unnecessary and expensive add-ons, so resist the temptation to pick up a few knick-knacks at the checkout or buy something you don't need just because it's on sale. Then go vintage for the finishing touches such as glassware or ceramics.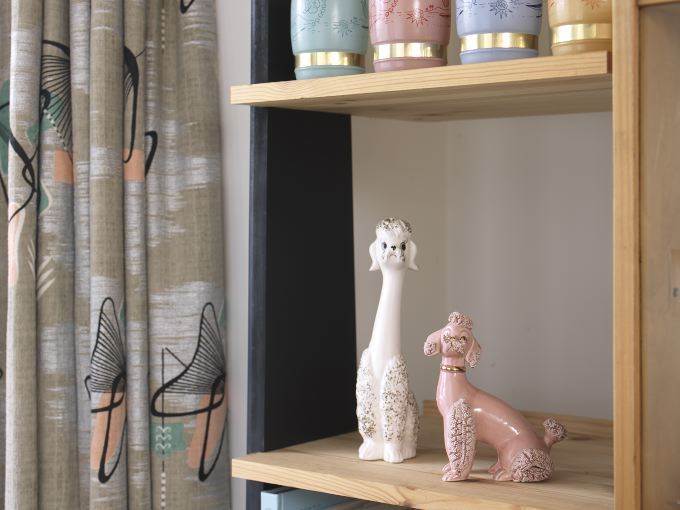 courtesy of Simon Whitmore for FW Media: Style Your Modern Vintage Home
Share inspiration
Utilise every tool available to look at your inspirations side-by-side as a couple and make sure that you're on the same page with your decorating theme. You can use Pinterest, Tumblr which you both have the password for, services such as Google Drive, create free ideas boards in mural.ly, or even just keep an email thread going back and forth between you! If you don't want to keep your inspirations online, then a good old-fashioned scrapbook full of pullouts from interior design magazines is just as good and in some cases even better.
Make it personal
Personal is just that–don't be a slave to interior design trends. Think about what your home needs to be– a home you can come home to at the end of the day and feel completely like yourself. It might be decoration, like mounted photos and posters, or it might be that you feel most relaxed in a room that's painted pastel blue. Other ways to add personal touches are making sure that both of you have equal say in the design process, and doing DIY projects wherever possible. There's nothing more fun than painting cabinets together, which makes for great bonding time.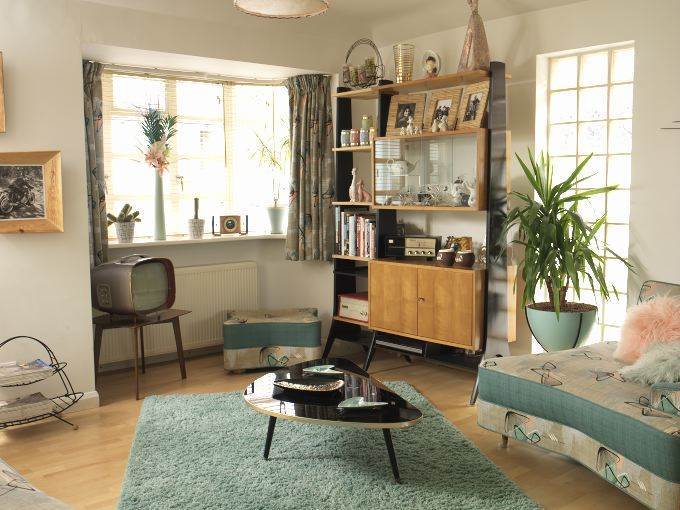 courtesy of Simon Whitmore for FW Media: Style Your Modern Vintage Home
If it's all getting too stressful then why not ask your friends to come over and help you move things around while you host them for a housewarming party? It's only fair we think, in exchange for the drinks and nibbles. If at first, you think your place looks too sterile or too cluttered, the key is to give it time. All of the most perfect living spaces evolve over a period of time and patience is the key. Give your decorating problems space and they will solve themselves.
All photos are from Style Your Modern Vintage Home, written by our director Kate. It can be purchased through her website.