It has been well documented that weddings can be costly things, with the average cost documented last year as being £20, 983*. However, it appears the stress of money isn't
just reserved for the bride and groom; the guests are now feeling pressured to spend money that they don't feel they have – on presents, stag/hen do, hotels, drinks, a new outfit and for some, overseas flights. A recent Experian survey highlights this, and even that one in four couples argue about the cost of attending other people's weddings.
The findings make for interesting reading: with one in six people in a relationship surveyed actually missing a wedding due to cost, 1 in 10 couples have spent a whopping £800 attending their loved ones wedding and 4% of people asked spent £2000 across the year attending weddings.
Wow.
This is too much! I'm sure if brides and grooms knew this, they would be horrified as they really just want you there to enjoy their big day with them. So today I am sharing my top tips to keeping the costs down when you are buying wedding gifts.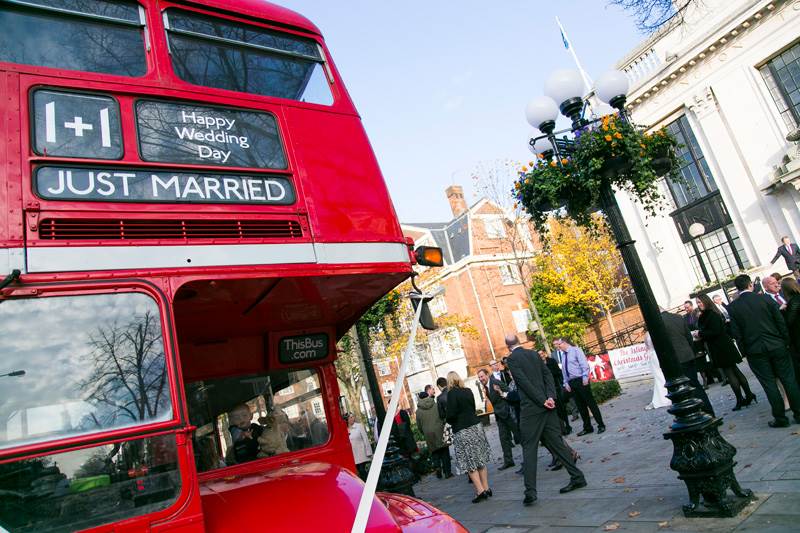 photo by Peter Buncombe
Set yourself a budget.
Before you start to look at any wedding present list, set yourself a realistic budget. And stick to it. Sounds simple, but it is no different to how you should approach any expenditure in your life or home. Which leads onto point two.
Club together
Why not join together with your friends and buy a joint present? This way, together, you can raise more funds to buy something more significant without highlighting how much each spend. Either decide what everyone's budget is beforehand, or alternatively pass an anonymous envelope around to put the money into. This way you can honestly contribute what you can afford without feeling under pressure to spend big.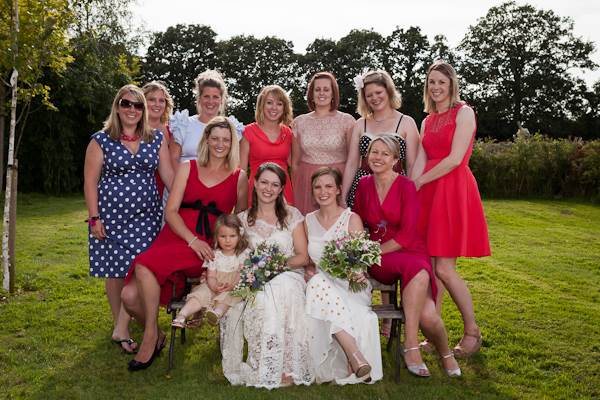 photo by Anna Durrant
Be creative
Some bridal couples have a wedding list, some ask for money and some leave it open. Be confident either way and give a more unconventional present. They will love it, as they love you but we realise that this is harder if you don't know the couple so well, such as if you are a work colleague.
Why not go vintage? If they are having a themed or vintage wedding, maybe buy a present that ties in with this. If they love the 1960s, buy them something from this era that they will enjoy using and will remember you and their wedding day. How lovely to think of them using the vintage teapot you bought them at breakfast on a Sunday, reminiscing about their big day.
How about a DIY present? The ideas are endless but don't have to be complicated. How about making a photo album of the couple; trawl through old photos or simply print their Instagram photos. Search Pinterest for some great ideas that don't cost the earth.
Be honest
As we said before, if they are true friends they would hate you to feel pressurised by their wedding so be honest if you cannot afford it. At our wedding, some guests didn't buy us a present for this very reason and we didn't bat an eyelid. If you really don't want to turn up empty handed then how about buying or making a little pre-wedding "good luck" gift and giving it to the bride and/or groom beforehand. I received a vintage brooch in this very way from a good friend and it meant so much. It's the little things, not grand gestures that make all the difference and tend to be the ones you remember.
All of this advice is the same for all the other costs that guests feel they have to spend. Don't buy a new outfit or go vintage instead. You can spruce up an old dress by adding a new bag or necklace, or even an old one. Wearing an outfit differently can make you feel like it's new. Stay in a local b&b rather than the swish hotel where the wedding is.
Most importantly though be honest with the couple and yourselves. If you cannot afford it, your cannot afford it. Speak to your friend and I bet you they will understand. And if they don't, then they can't be that good a friend. Now it's me that's being honest….
*survey by You and Your Wedding