As the new 20's is now here, we celebrate the old 20's with our favourite 1920's wedding looks that have featured on the blog, from art deco luxury vibes, to tweed suits and flapper fashion, we take a trip down memory lane to an era that gave us independent variations and impeccable styles! We hope the new 20's lives up to the chic and stylish affair that was the roaring 1920's! Enjoy!
Luxe Vibes
Modern 1920's wedding inspiration (or vintage) is always a firm favourite with us at Magpie Wedding and this spectacular imagery gave us all the feels! Modern 1920's wedding inspiration with luxe art deco vibes.
Read the full blog HERE.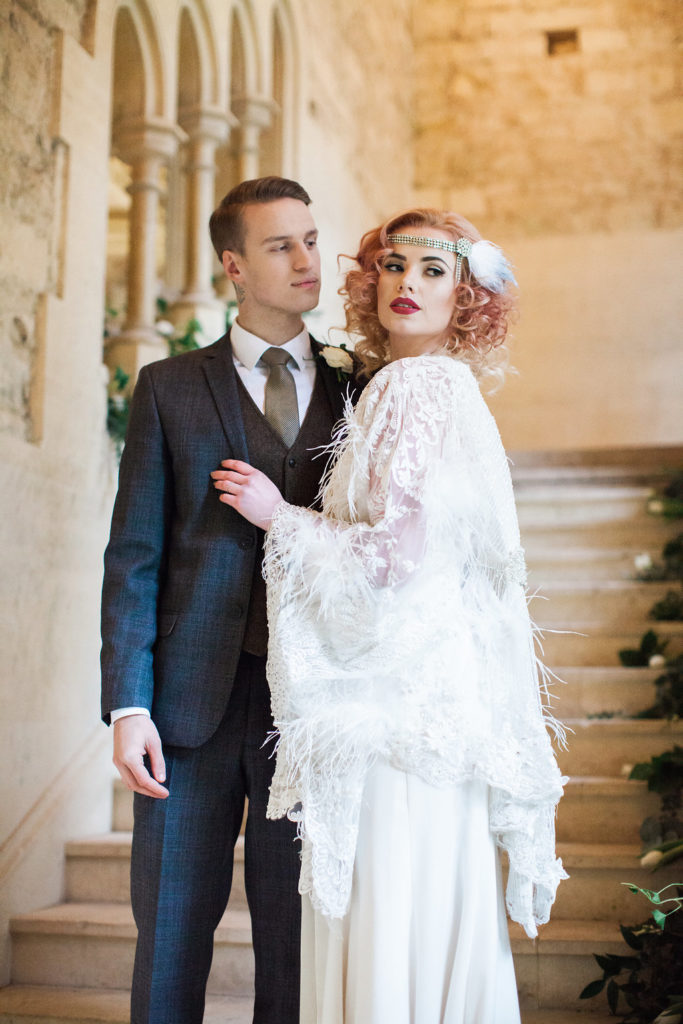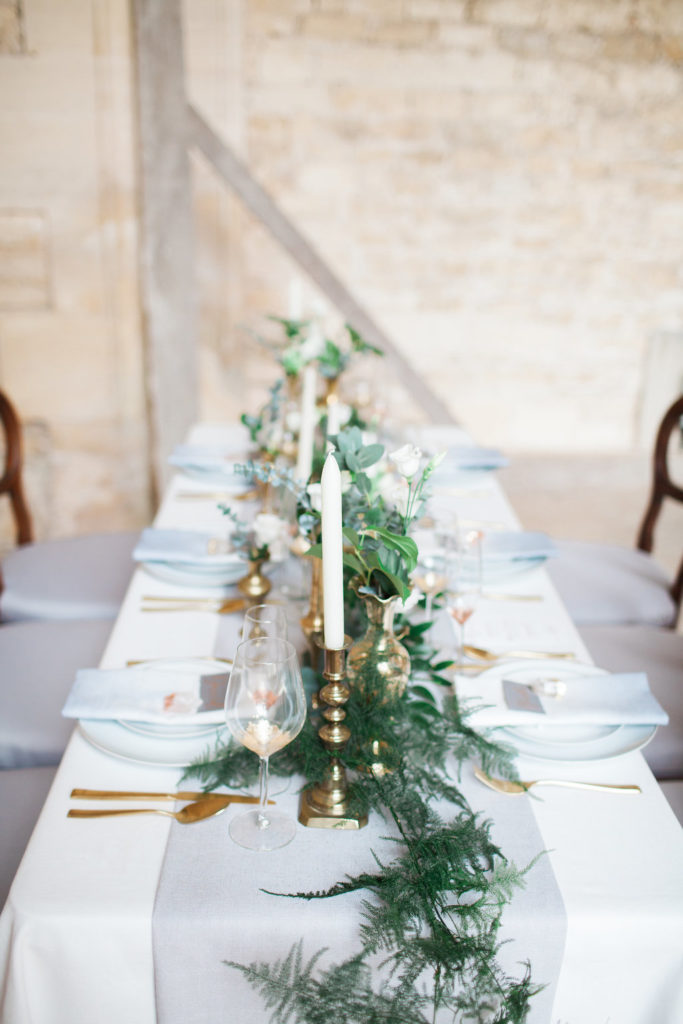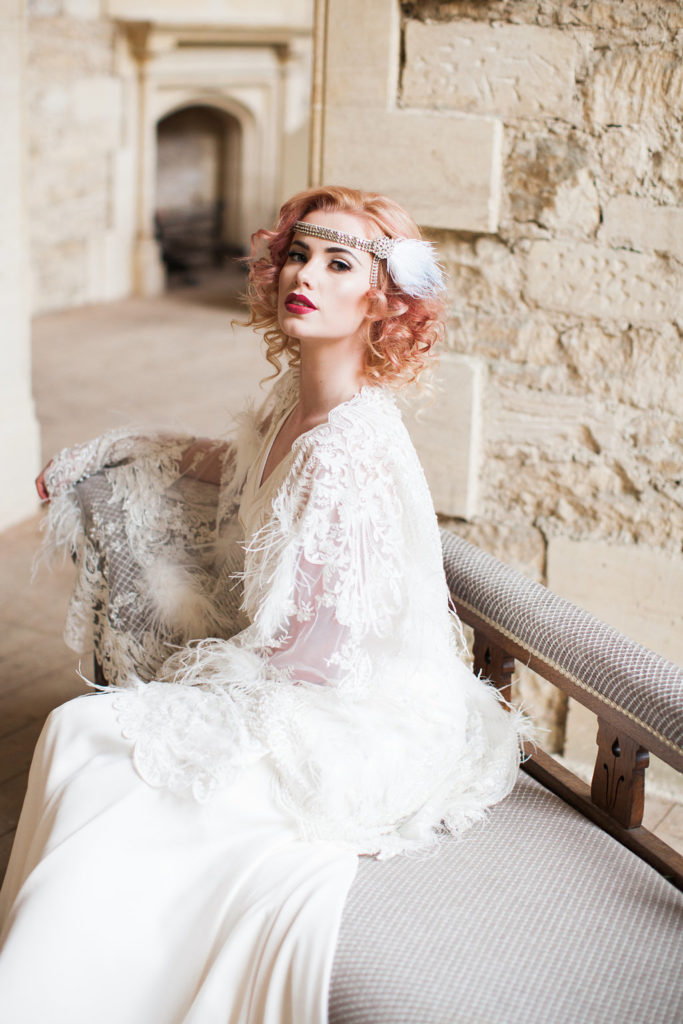 Bowtie and Belle Photography
Tweed suits and Flapper Fashion
The 1920's had a lot to give in the terms of fashion freedom and everything else that came with it – freedom which was very different to the freedom we have today, but still never the less dramatic and life changing of the time! Celebrating a world where love has no labels leads us to this beautiful styled shoot with a navy wedding cake, tweed suits and a celebration of the 21st Century.
Read the full blog HERE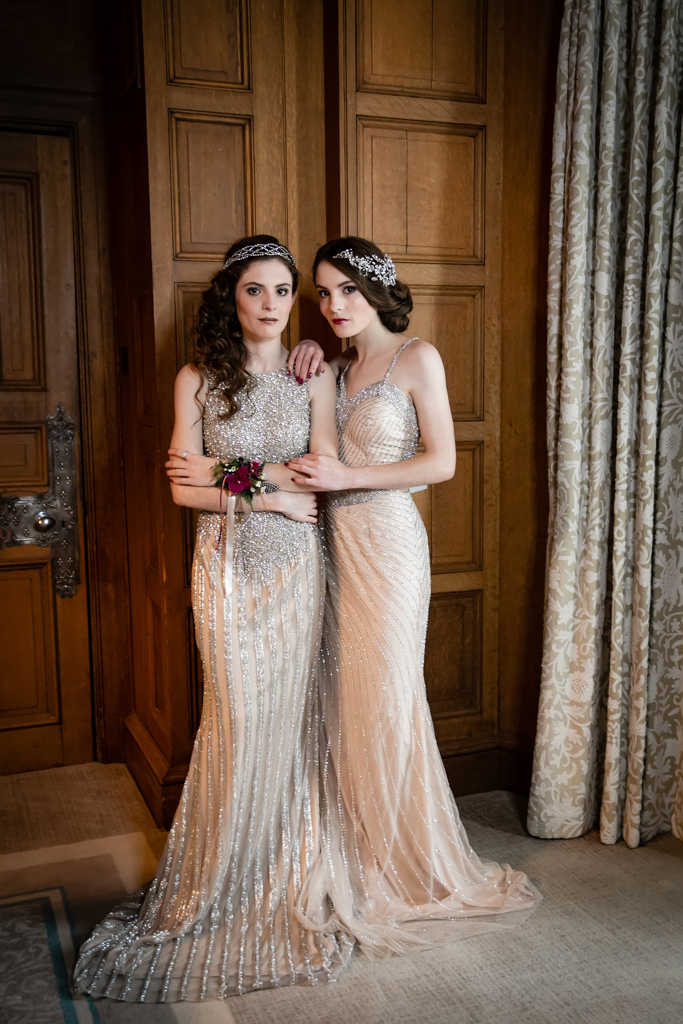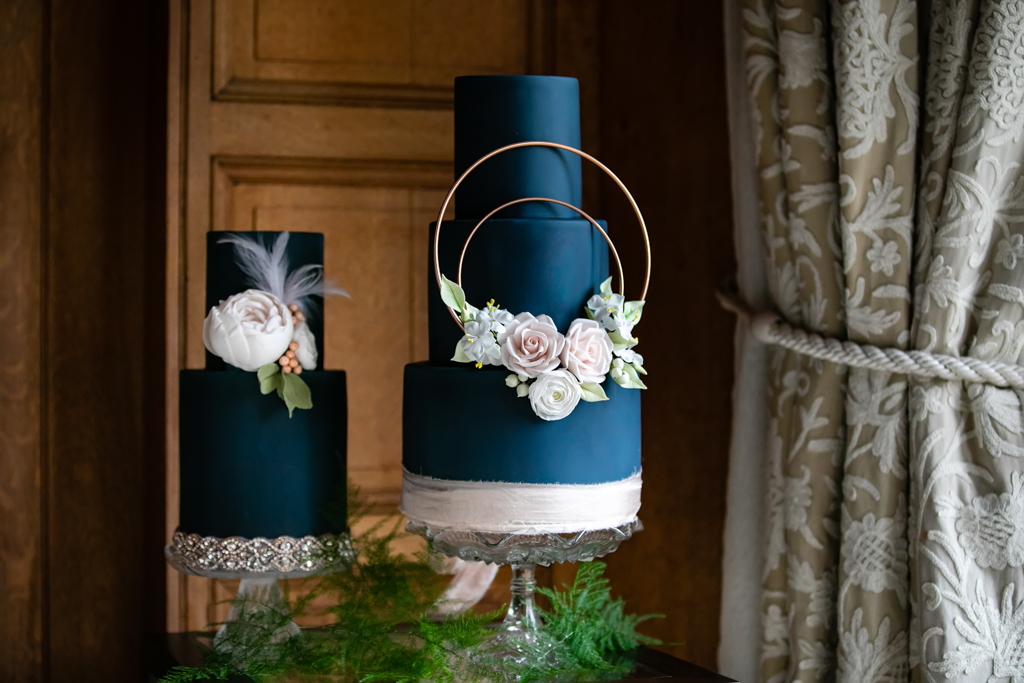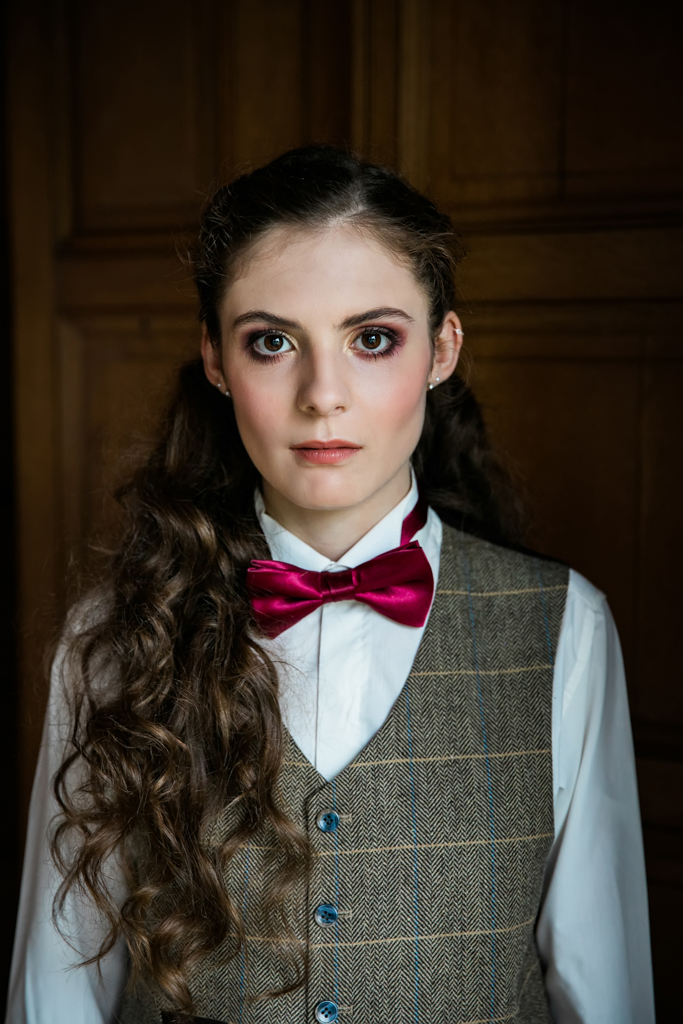 Gatsby Glamour
An eclectic mix of Vintage styling and lots of 1920's Christmas wedding glamour. This inspirational shoot is a beautiful mix of edgy and raw peaky blinders styling meets glitz and glamour of the great Gatsby world. With tailored tweed suits, beaded flapper dresses and fur stoles – a real treat that has got us all nostalgic!
Read the full blog HERE.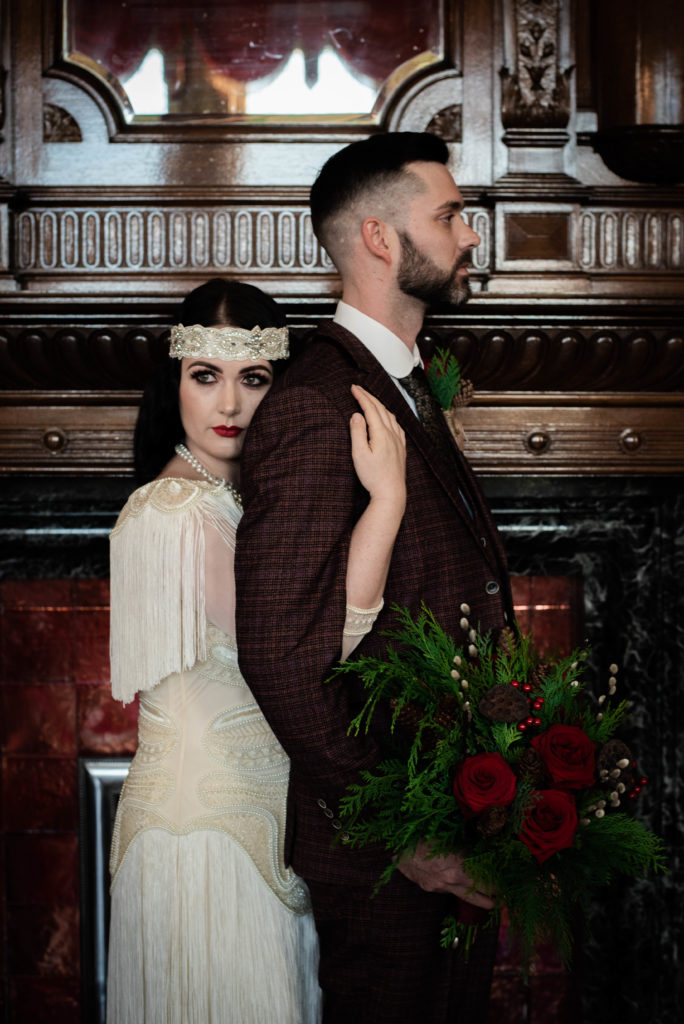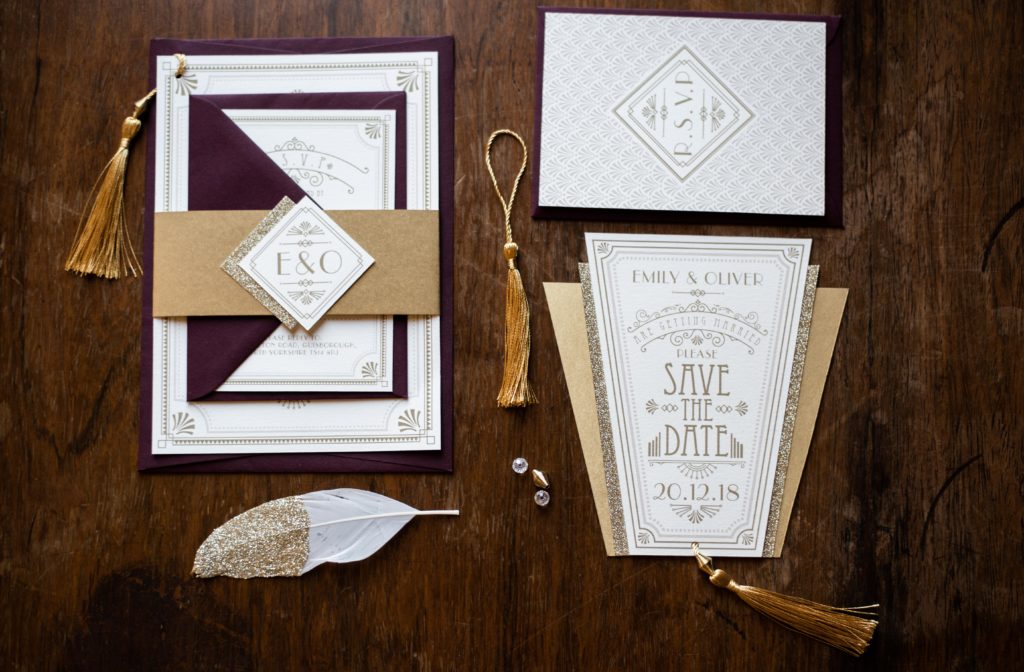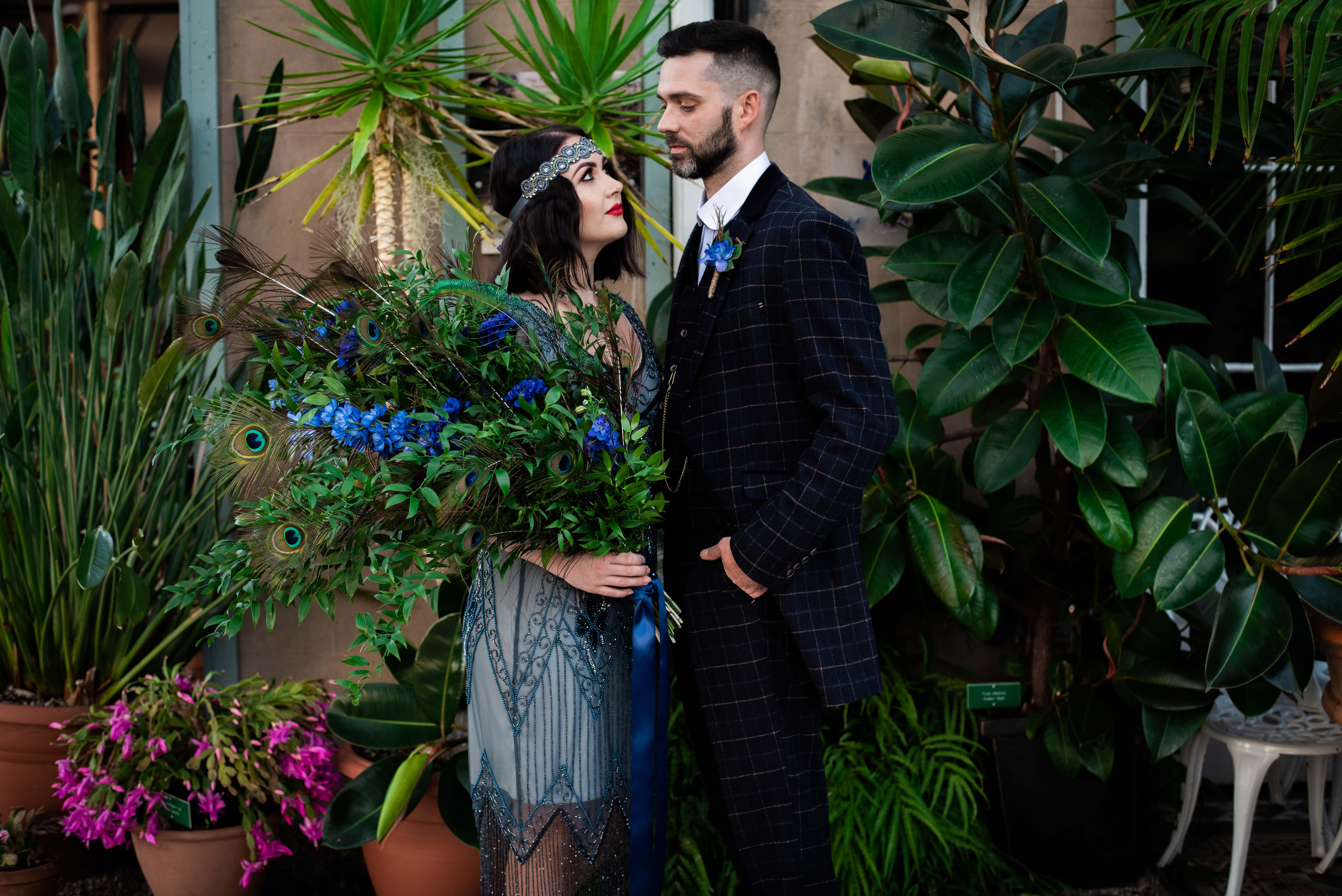 Celestial Alternative 1920's
The dark and sumptuous side of the twenties with this alternative 1920's wedding inspiration, with the most amazing celestial blue wedding cake, sleek satin gowns and eclectic vintage table displays.
Read the full blog HERE.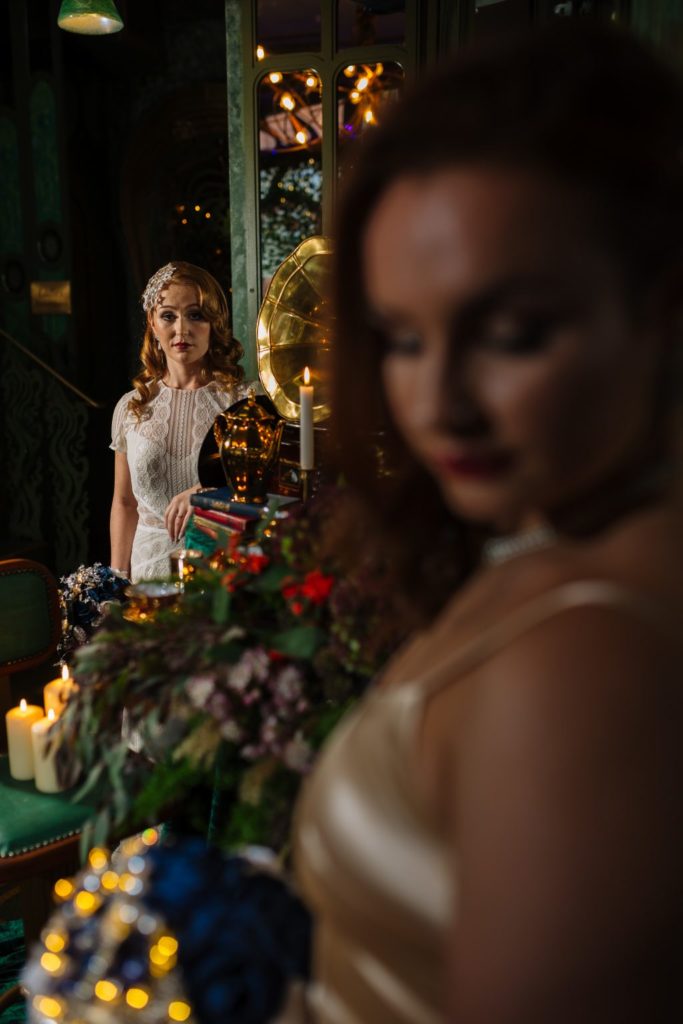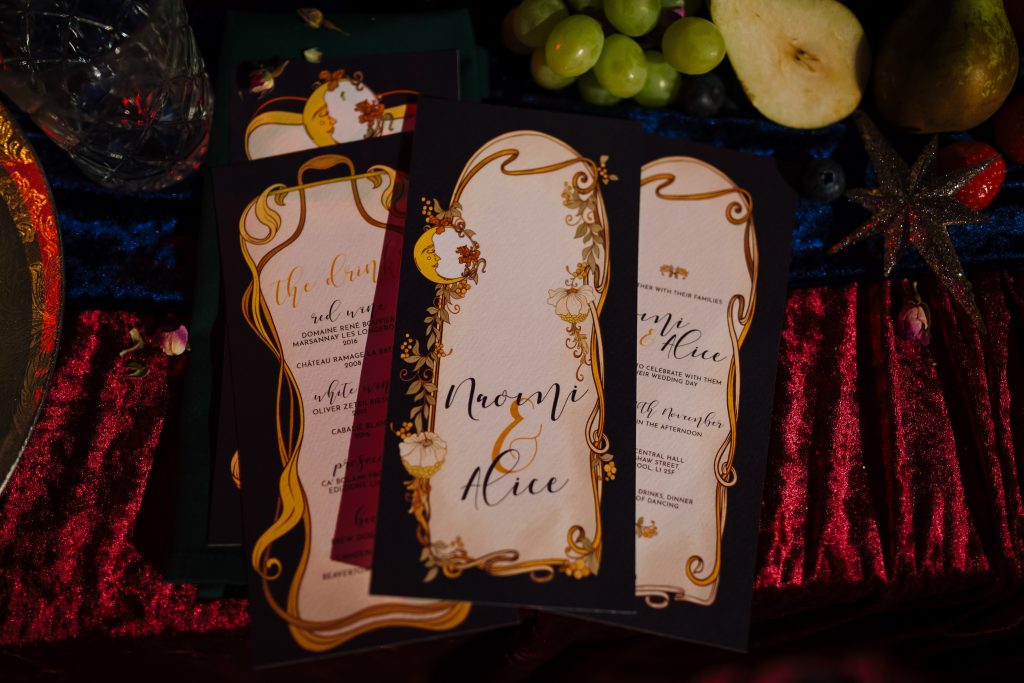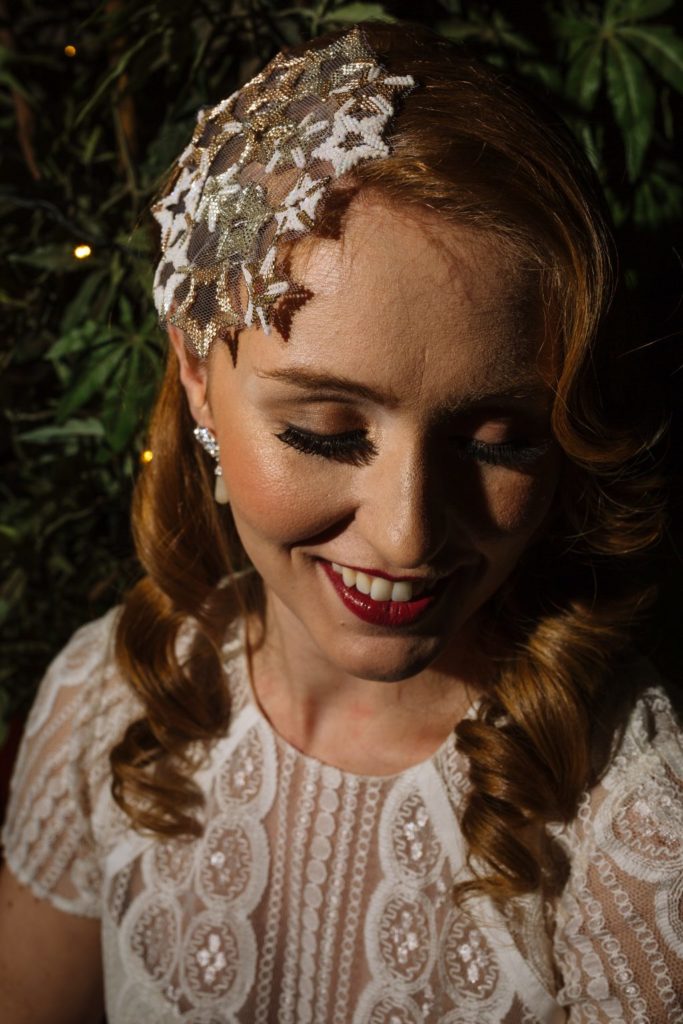 Art Deco Vibes
This beautifully stylish wedding of Hollie and Mitch shows us the glamorous side of the vintage eras, delving into true 1920's art deco wedding styling; from a grand castle venue, to the Gatsby headbands, luxurious feather bridal cape and vintage pinstripe three piece suit!
Read the full blog HERE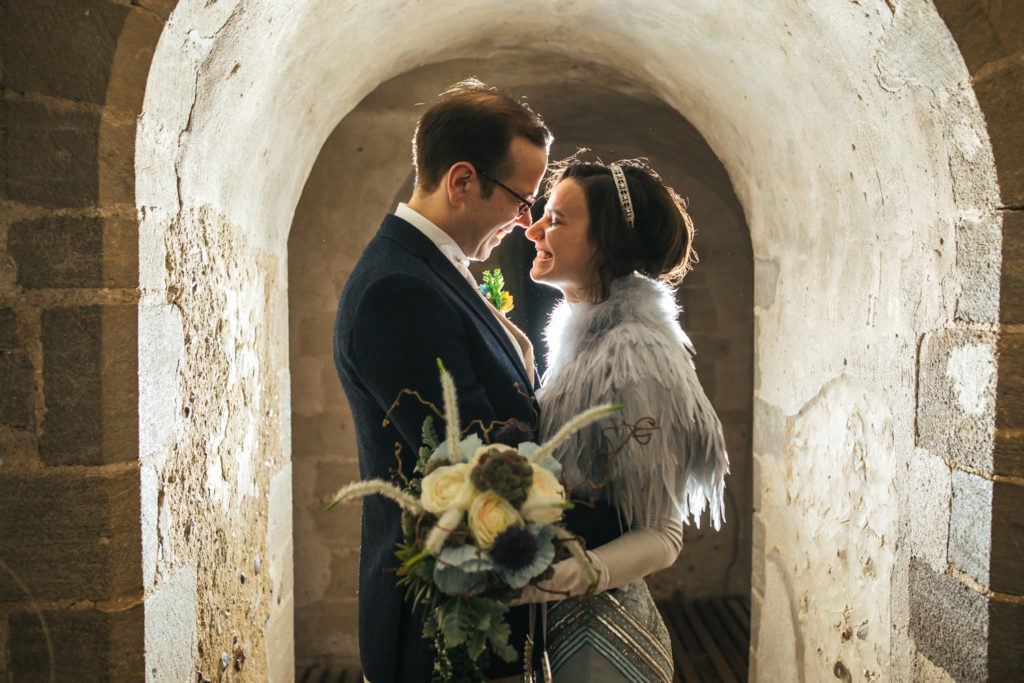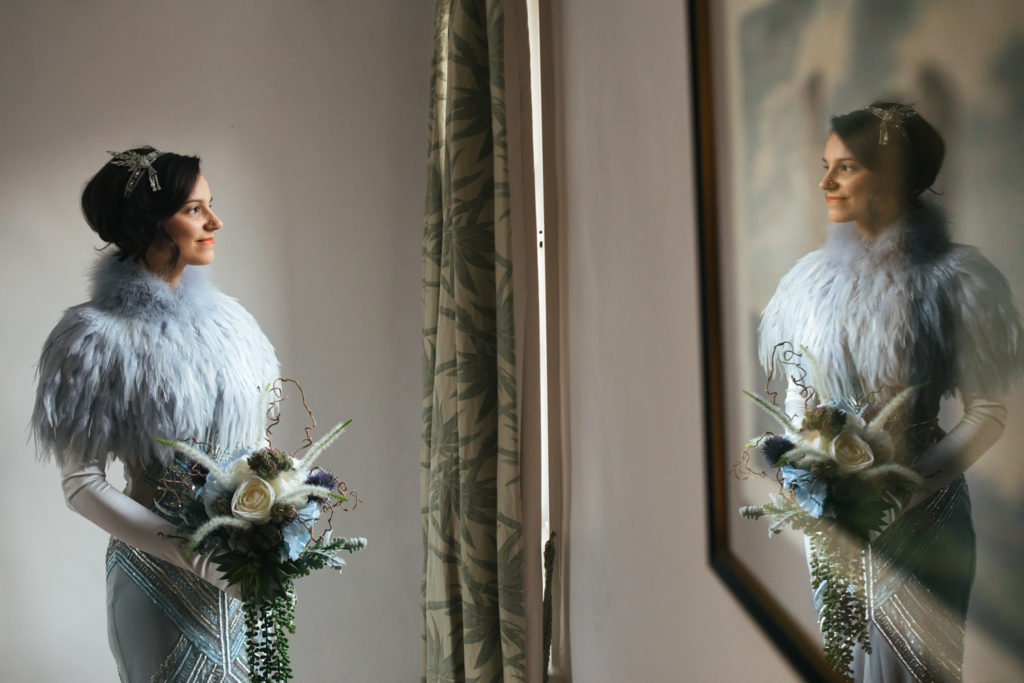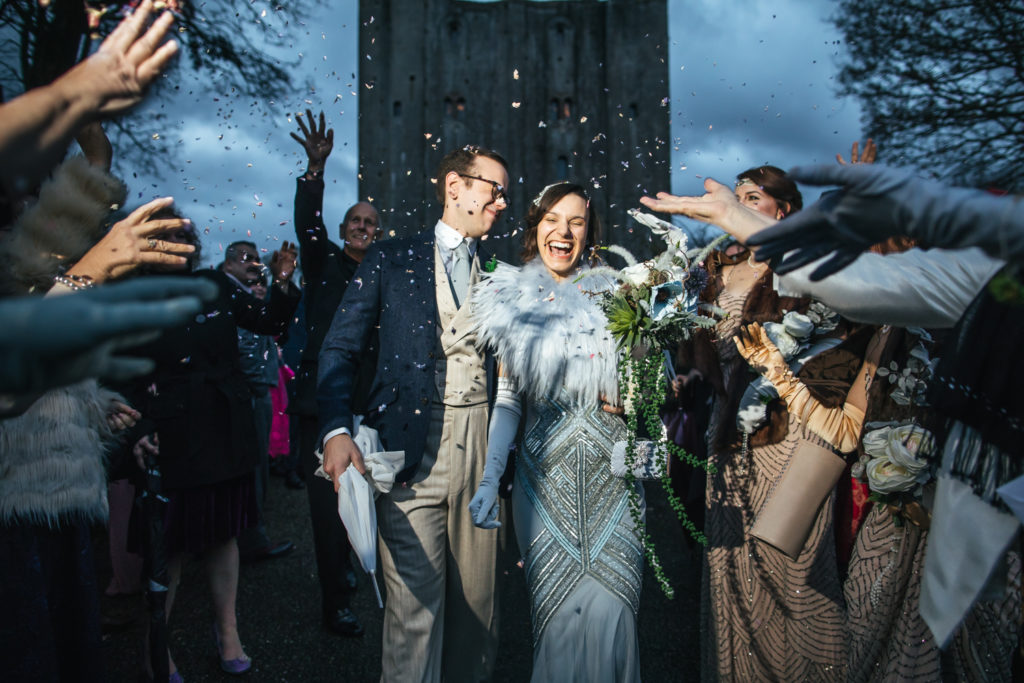 Vintage Vibes
It's all about the 1920s vintage wedding dress with this blog – variation and impeccable styles that are sure to make your wedding a chic and stylish affair! Set at the historically beautiful Victoria Baths, Manchester, the perfect backdrop for a vintage wedding, and the perfect place for a 1920s extravaganza.
Read the full blog HERE.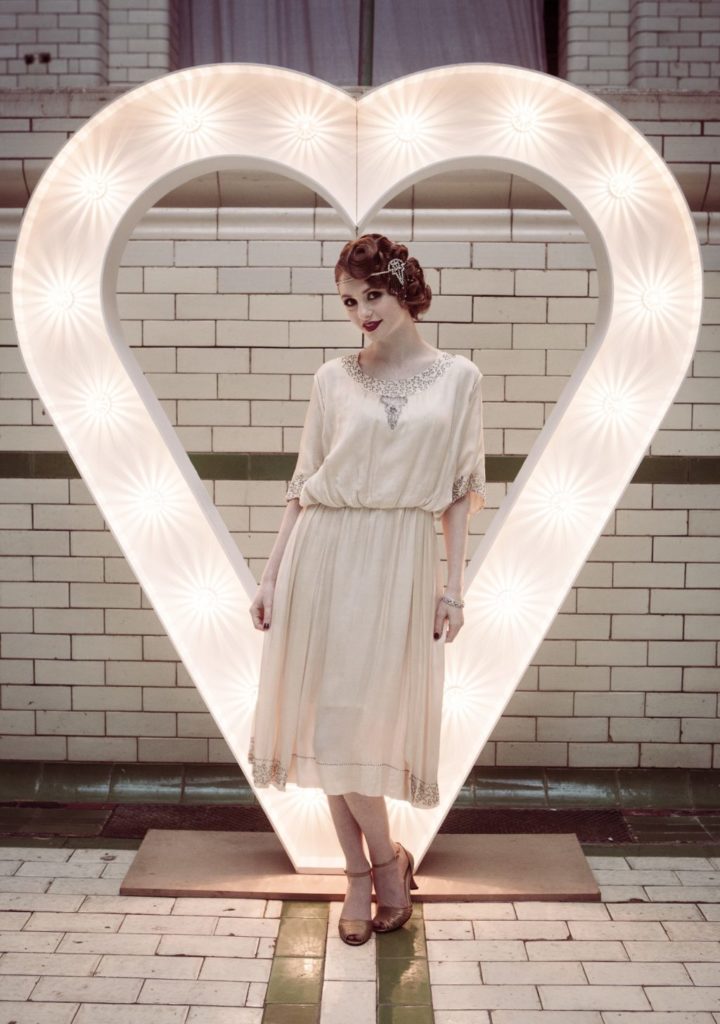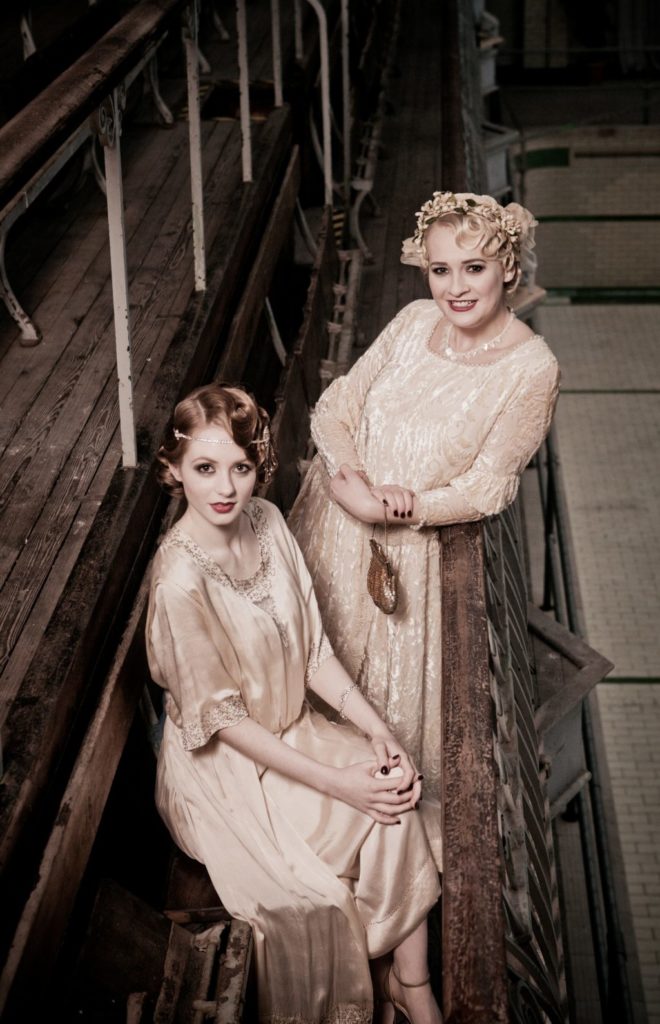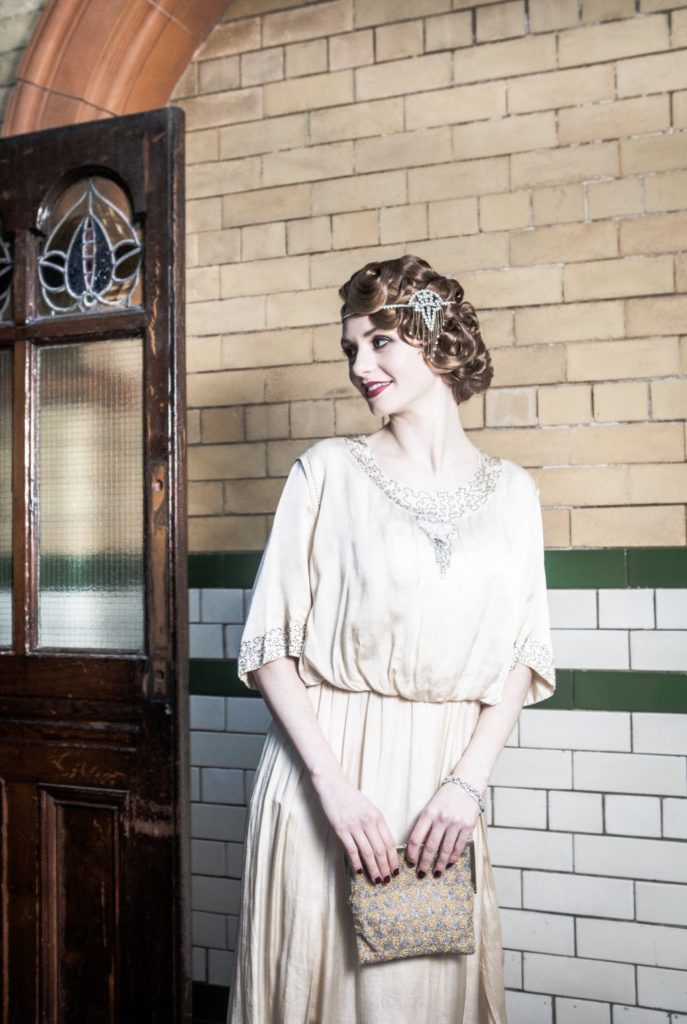 Peaky Blinders Glamour
If you're a fan of the show or even just looking for some alternative wedding inspiration this Peaky Blinders meets Great Gatsby styled shoot will not disappoint. Crammed with super cool, authentic details, and lots of great styling ideas, it will give you inspiration on how to get the look for your own big day, whether your wanting to incorporate a little nod to the era or going full on Great Gatsby/Peaky Blinders theme.
Read the full blog HERE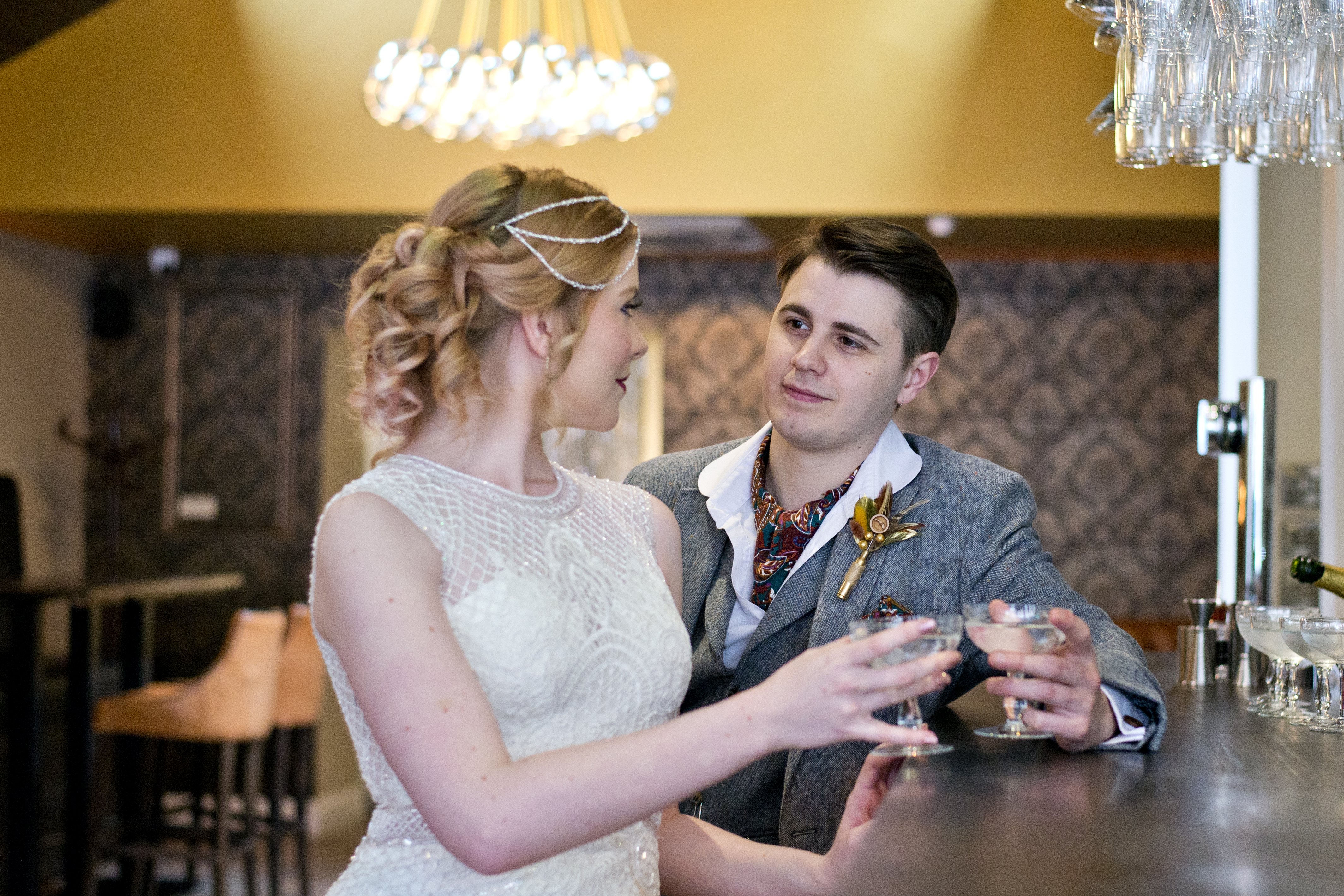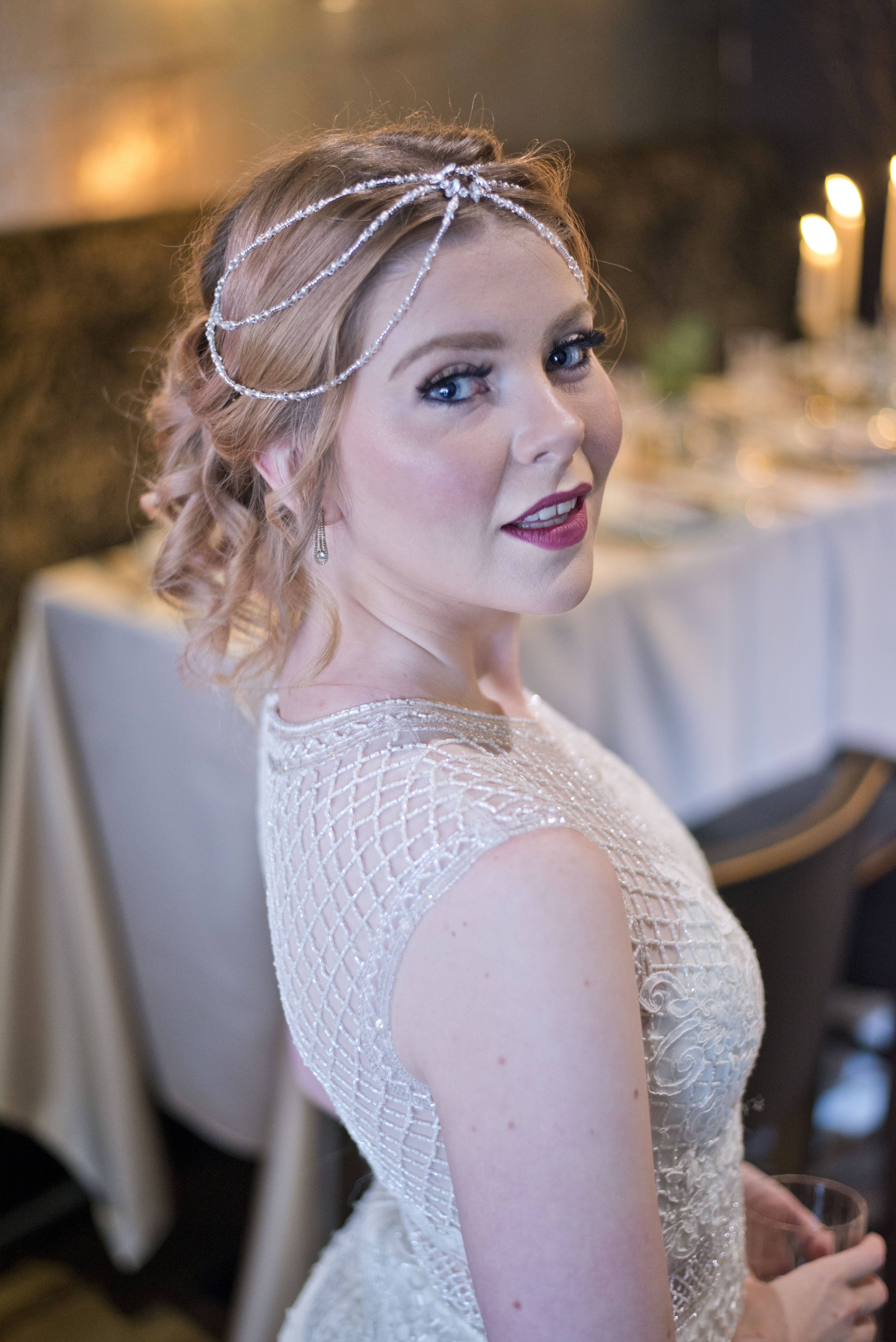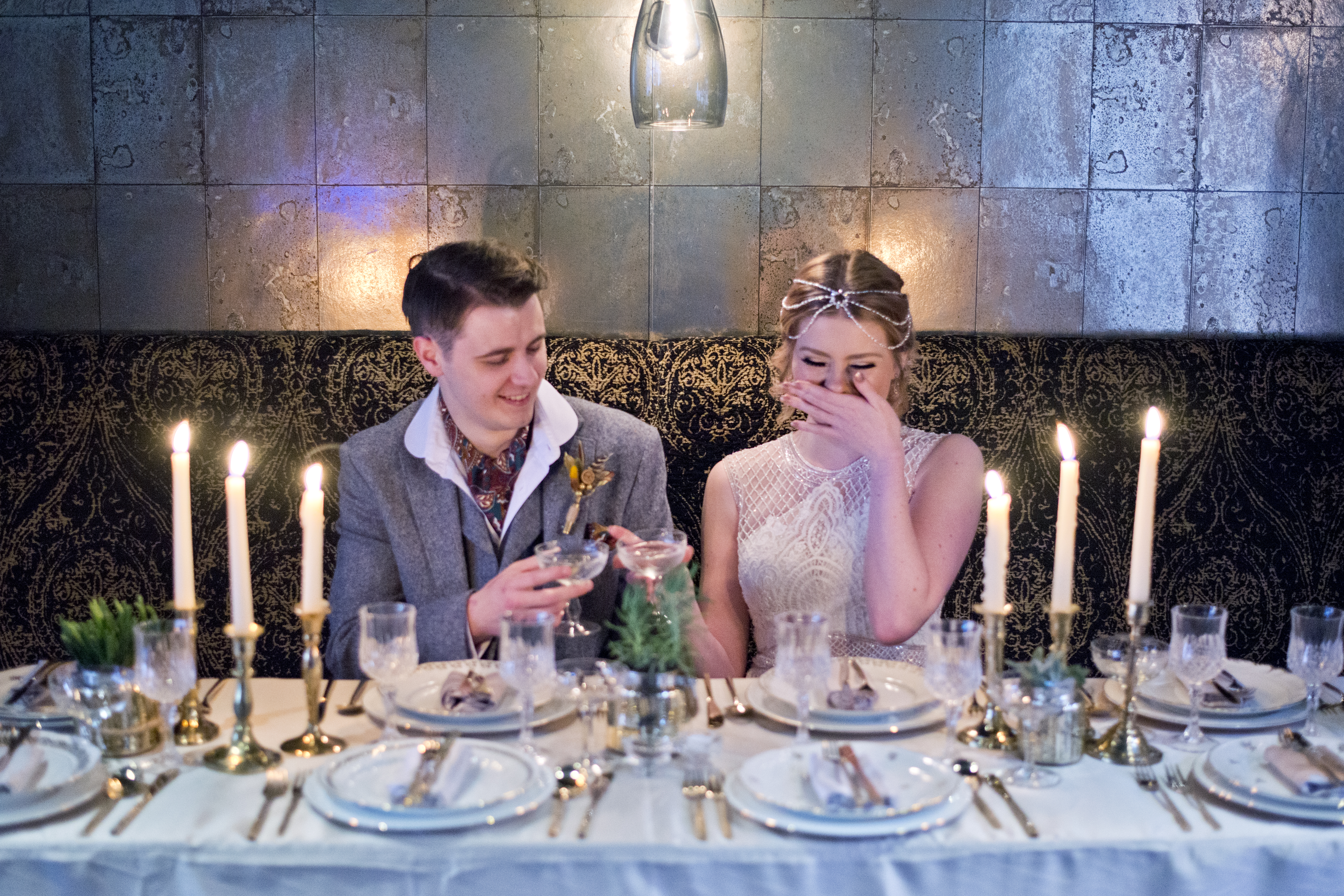 IF YOU LOVED THIS LOOK PLEASE PIN IT!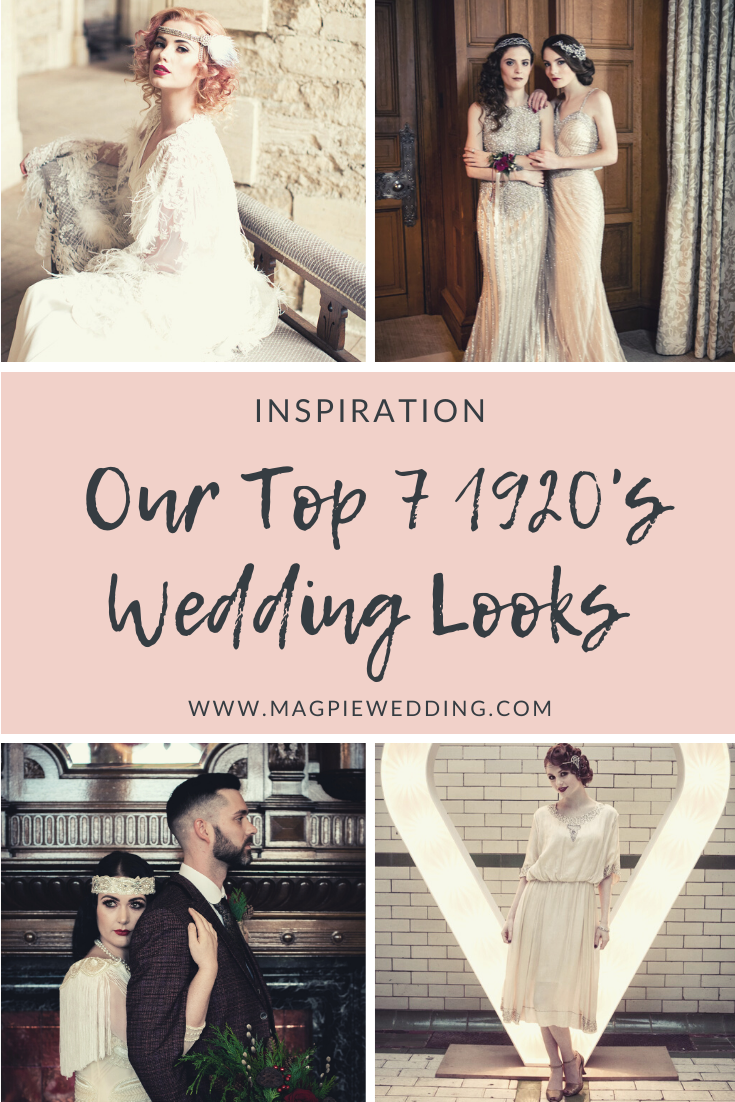 If you love our 1920's wedding looks you may also like…
A 1920s Vintage Style Gatsby Art Deco Wedding
Jazz Era 1920s Wedding Accessories By HT Headwear