Dreamy, dreamy, dreamy… today's inspiration set at Schloss Teutschenthal Castle, Germany, concentrates on some beautiful bridal prep inspiration, with a soft pastel colour palette, chic table settings and some modern, floaty, luxury bridal outfit inspo! We catch up with the team to hear the inspiration behind this Chic Modern Bridal Prep at Schloss Teutschenthal Castle, Germany…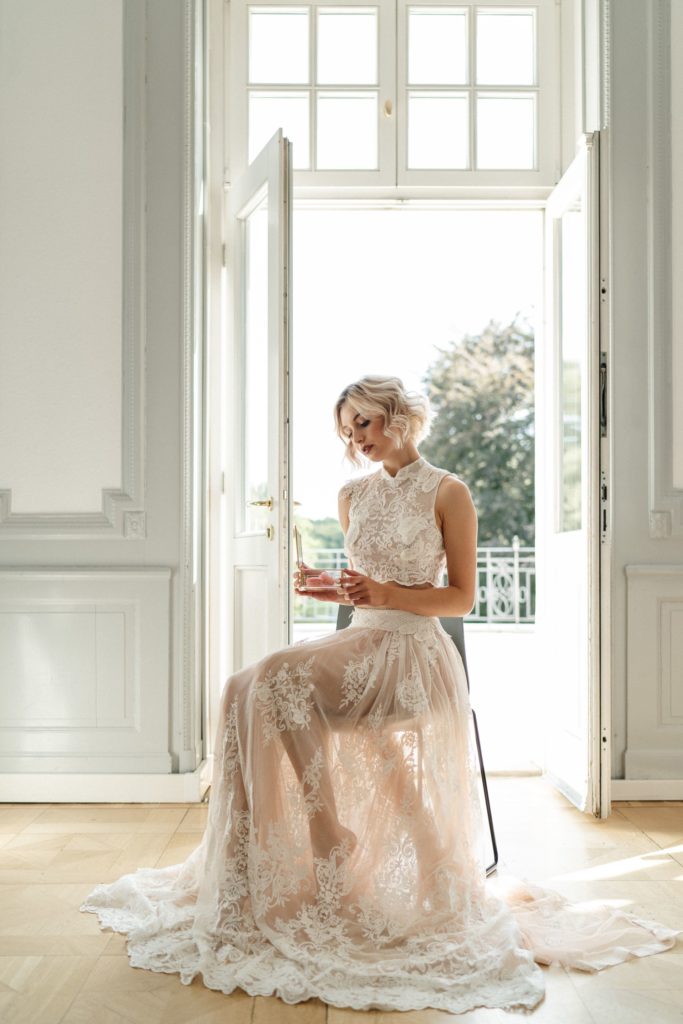 "We're getting lost in the beauty of old buildings. The endless charm of it's historical atmosphere and the stories the walls seem to be able to tell. How about a mix of old and new – embrace the old charm of Schloss Teutschenthal Castle, and add a modern and clean twist to it. Built between 1883-1885, the castle holds an impressive history and offered the perfect location to produce "White gravity".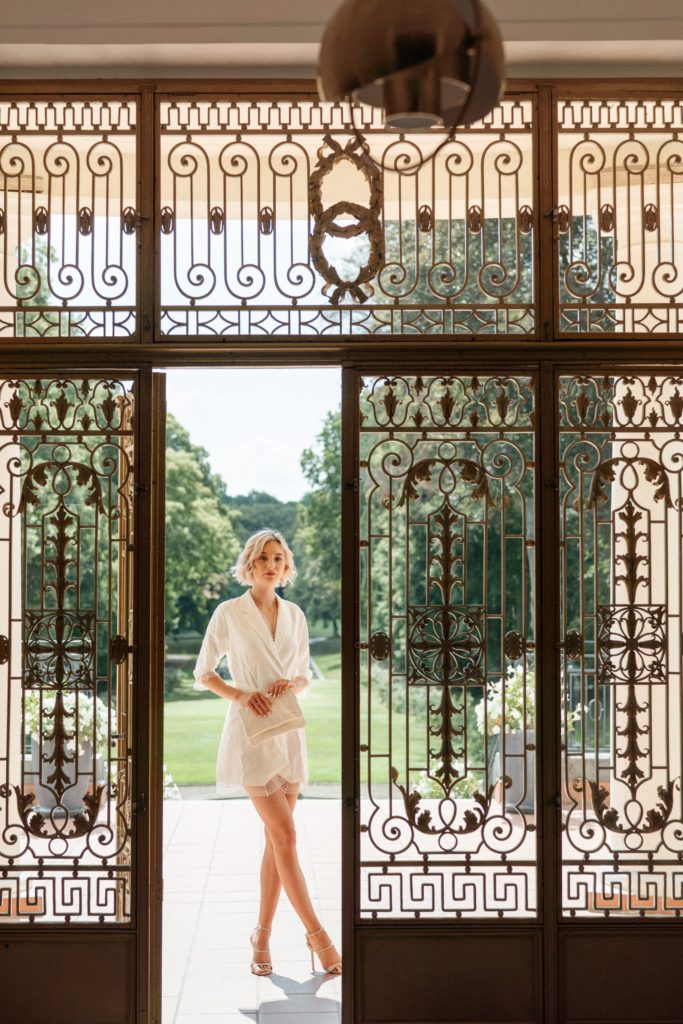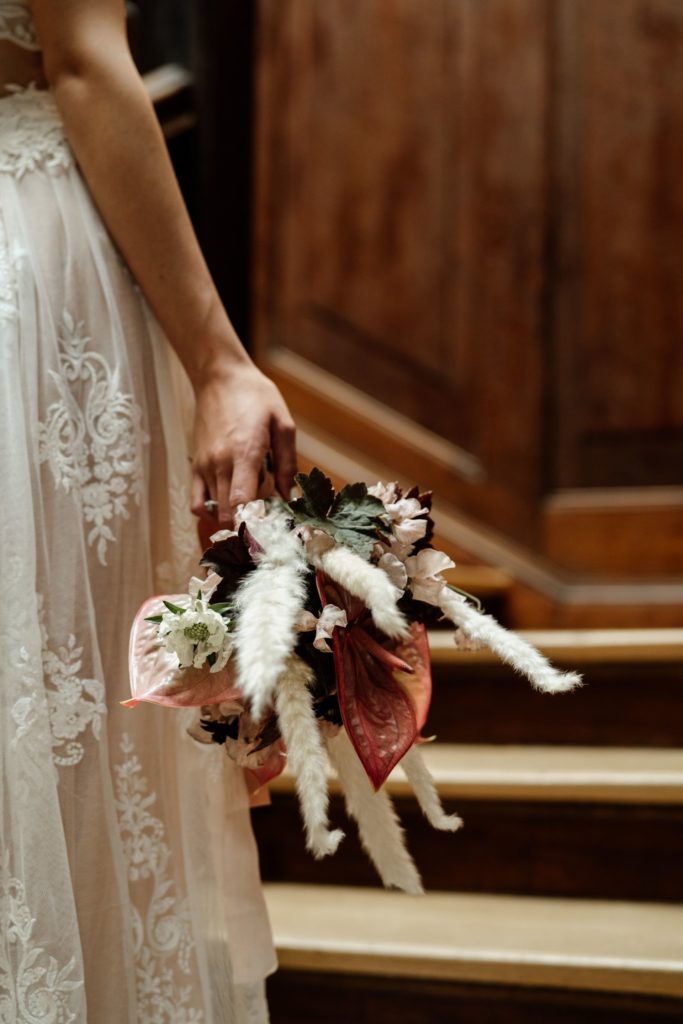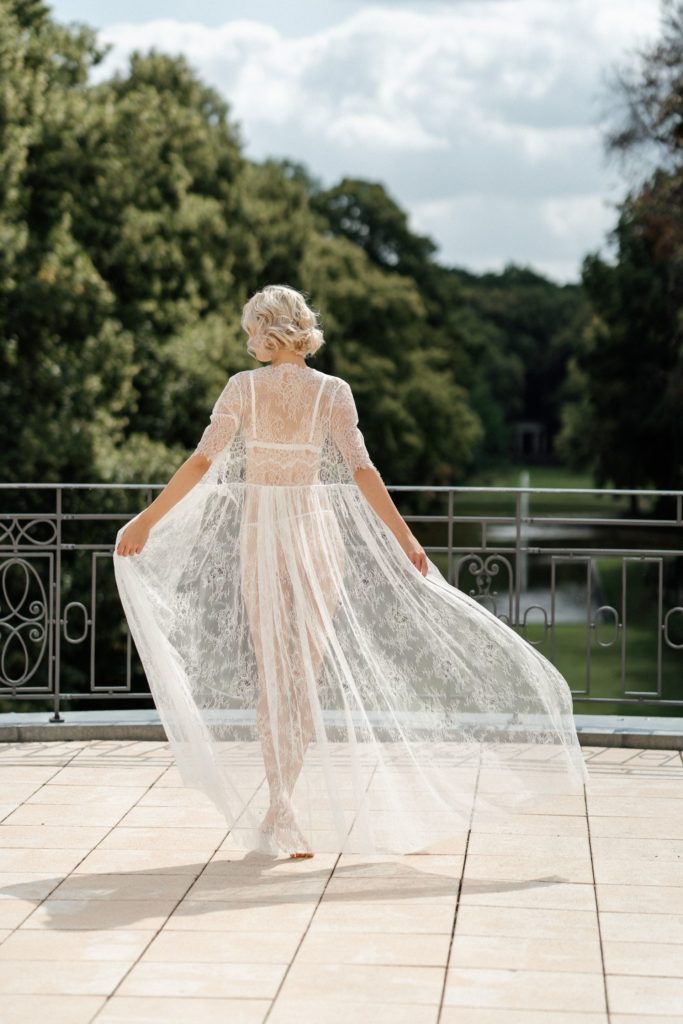 "The Event & Wedding Design Studio, Bash Design Concepts had a vision to create a modern and minimal look for today's weddings. Storytelling is the key to this project . A little dreamy and yet sophisticated the concepts embraced their love for nostalgic things and new elements. The soft color palette is perfect for all seasons throughout the year and easily a match for different styles. If you're looking to get married in and either elegant, minimal or modern look, this concept is perfect for you."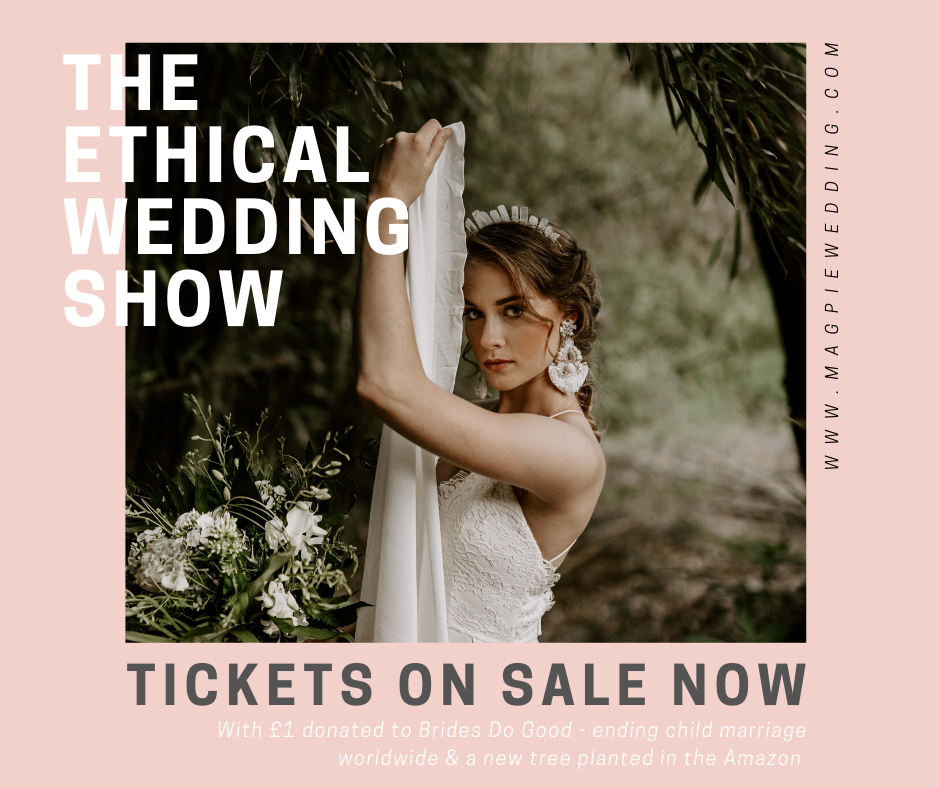 "It's becoming more and more of a trend and necessity to not only photograph a wedding but also catch the emotions and moments in a film. While Bash Design Concepts wanted to create a story, the perfect partner for this production was found in Remindfilms. Together they created a seamless short movie, of what seems to be a short Hollywood sequence, rather than a boring wedding movie. Couples, who are looking to capture their wedding day with a video, should make sure to hire someone who can translate the picture into a story. Editing is key and so is the design of the wedding, that creates the perfect backdrop to everything filmed."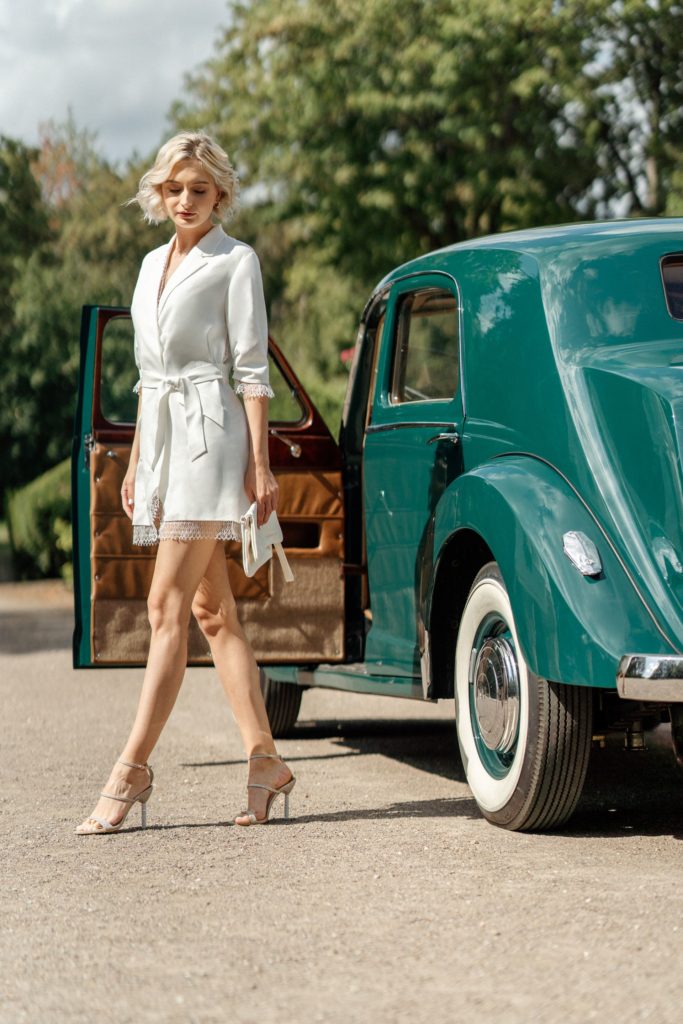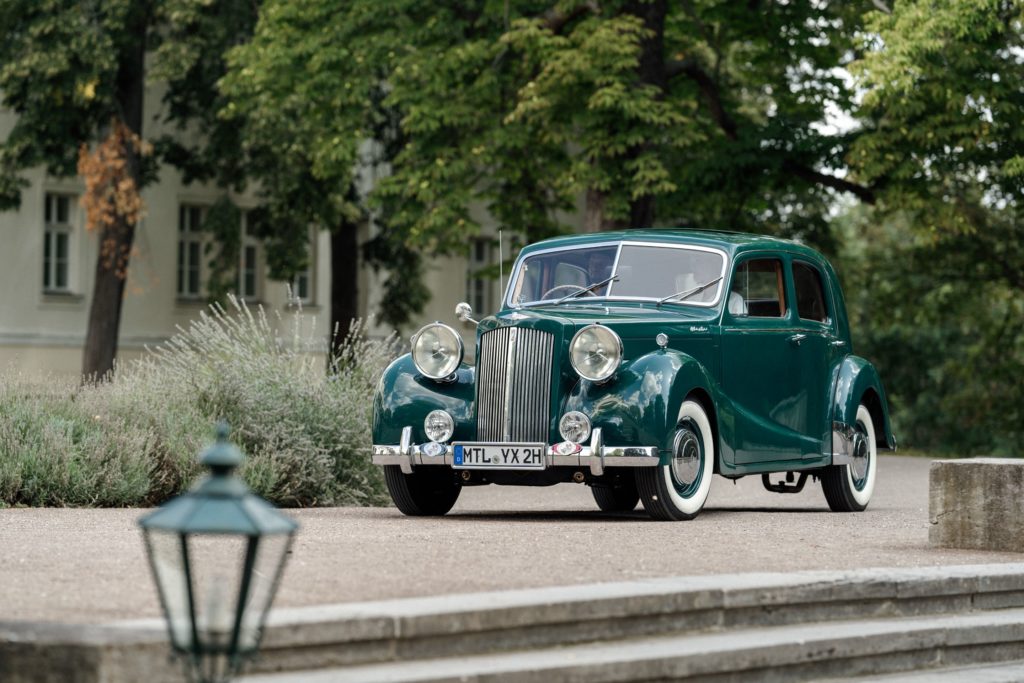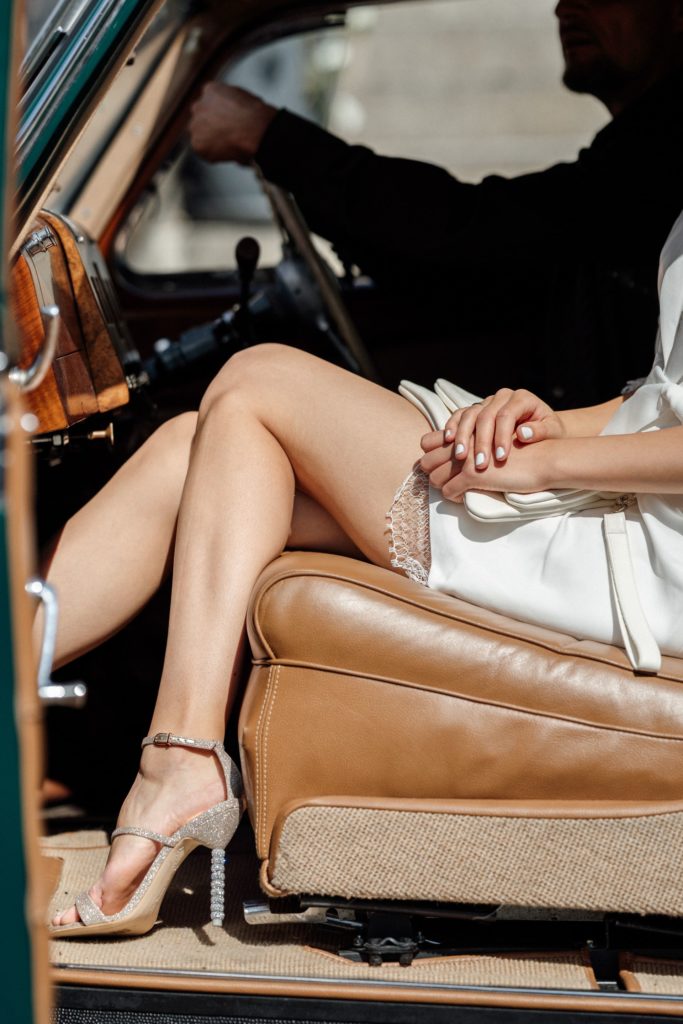 "Amongst the production and planning, many details had to be fulfilled and so a talented team of different vendors was gathered by Bash Design Concepts to realize the concept. Hair and make-up artist Anna Schnabel, wonderfully underlined the original beauty of Model Lea and created a natural, yet very elegant look. For brides it's extremely important to choose an artist that understands the personality of the bride and the skin type. Embrace your natural beauty and apply make-up to enhance, not to cover up. Other talents included Hart & Herzlich, Patisserie unplugged, who created scrumptious little pastries that not only perfectly matched the look of the table setting, but were also a delight. When it comes to Weddings it doesn't always have to be a slice of cake, covered in a thick layer of overly sweet frosting. Be original and bold enough to do things differently. Why not give all guests a miniature version of your wedding cake. Ideal to make a sweet table look delicious or the table scape stunning, topped with these sweet delights."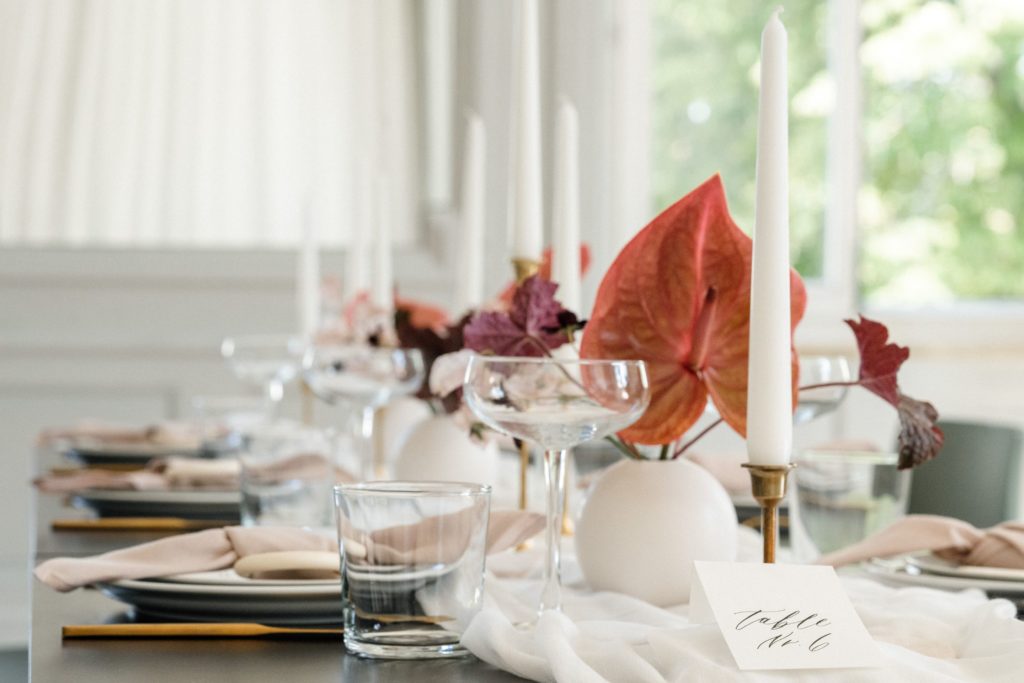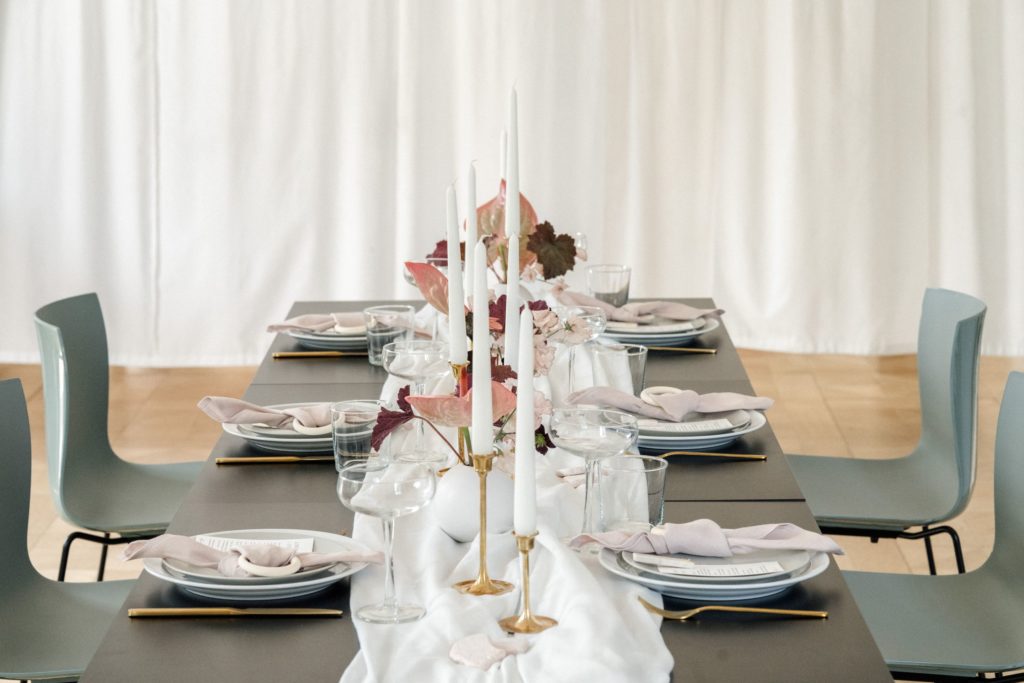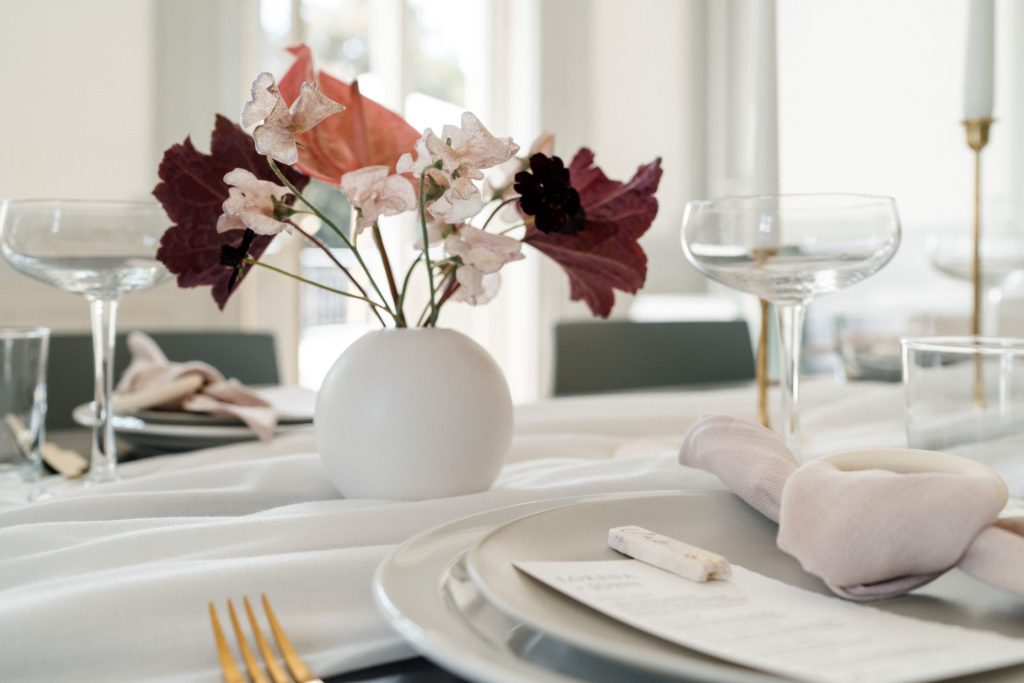 "Originality was also key to the beautifully designed stationary by Clara Riemer. Matching different materials and textures, created dimension and interest on the table. Perfectly balanced with the minimal setting and florals created by Bash Design Concepts. Light and airy, yet a statement. Exactly what makes the team so great. A perfect blend of design for the modern bride."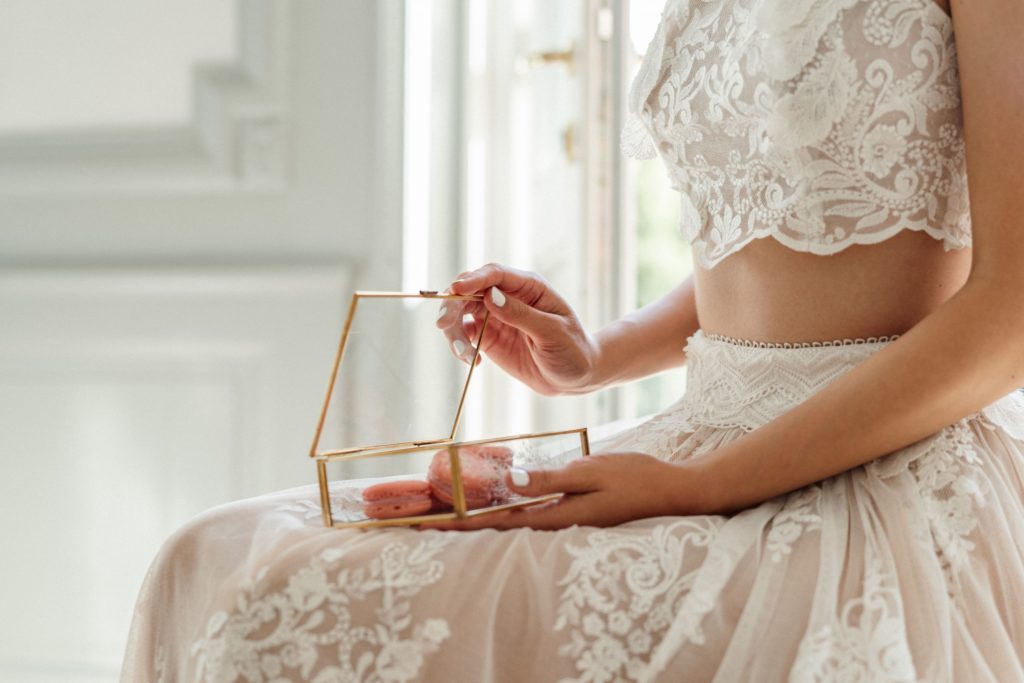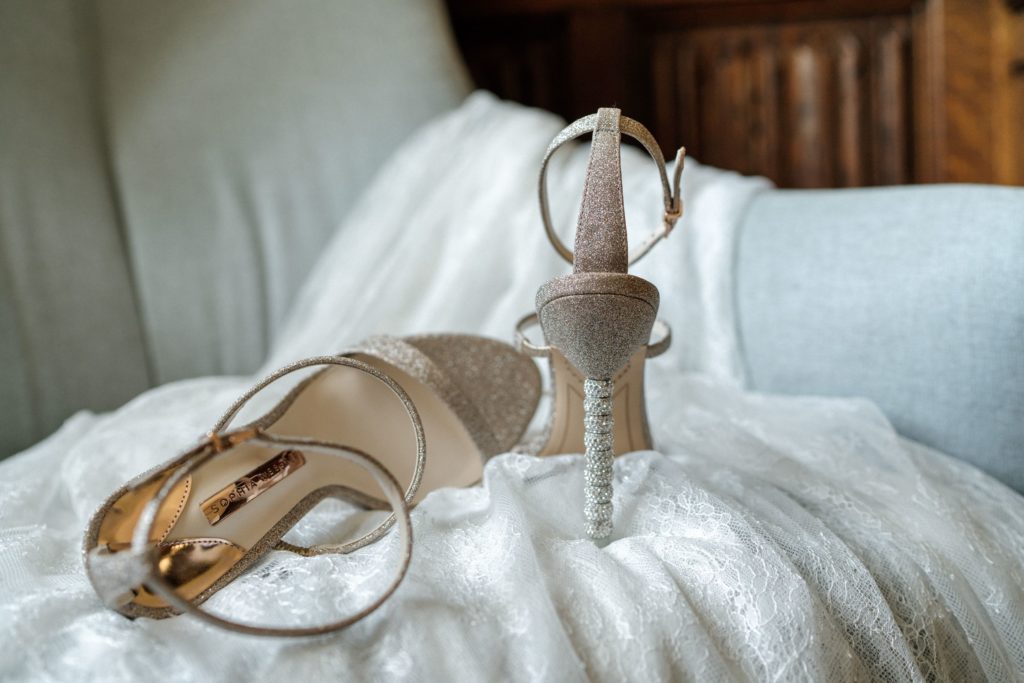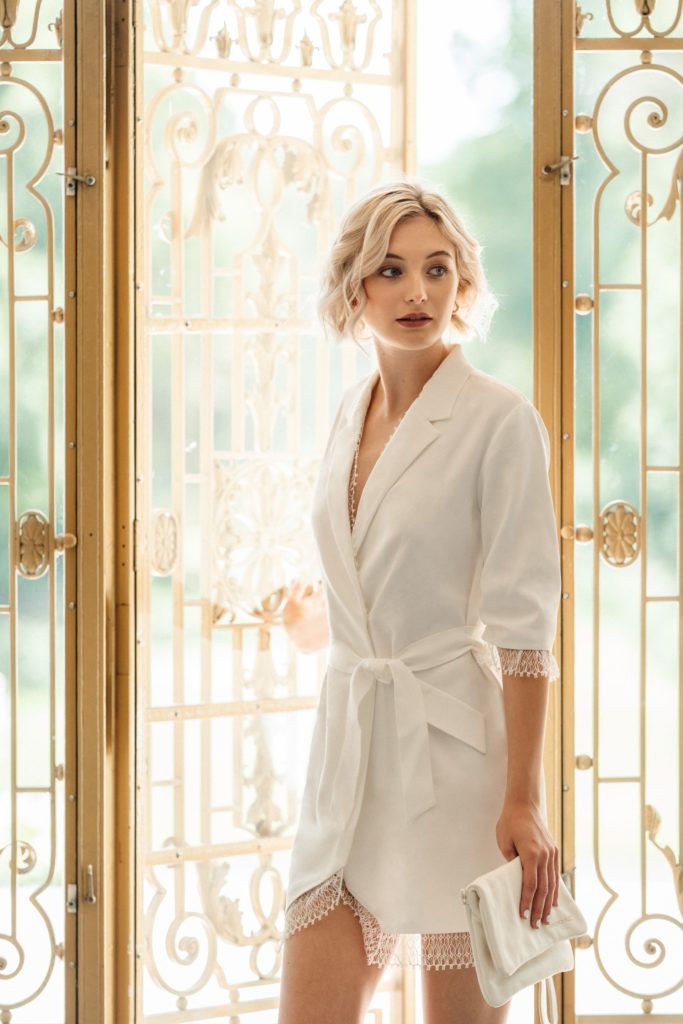 "Captured was this fantastic concept by the photographer in different ankles. Having a professional photographer on your wedding day will provide you memories that capture the unseen moments of the wedding and the behind the scenes. While we all want the perfect collection of captions, it's best to communicate the poses and images you want for the album ahead of your wedding. Detail Shots are a must, as they show the often forgotten overlooked things."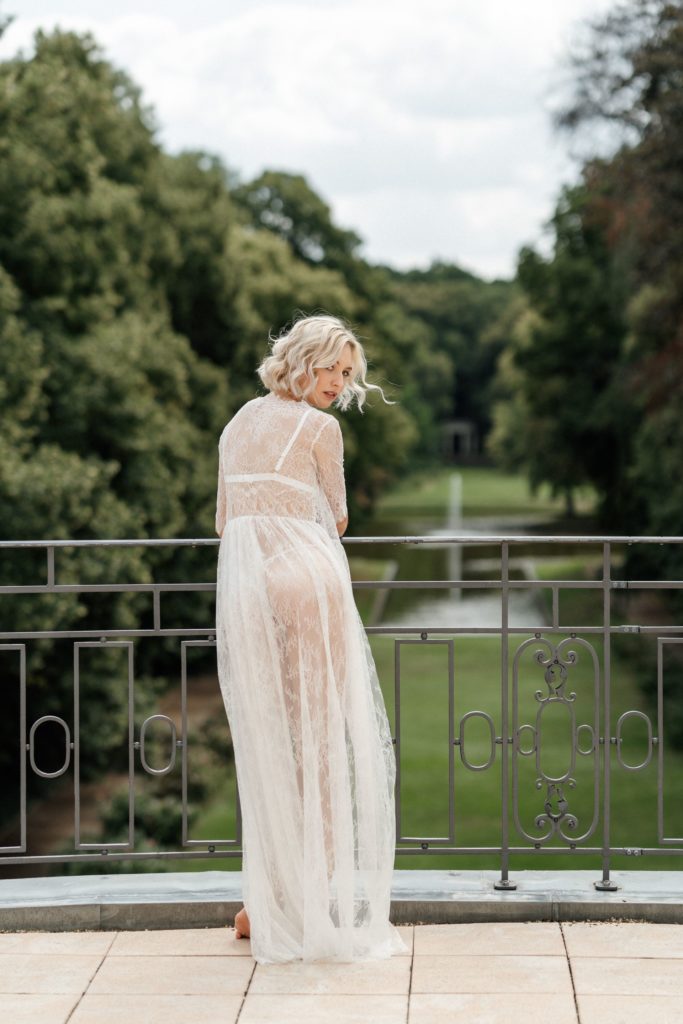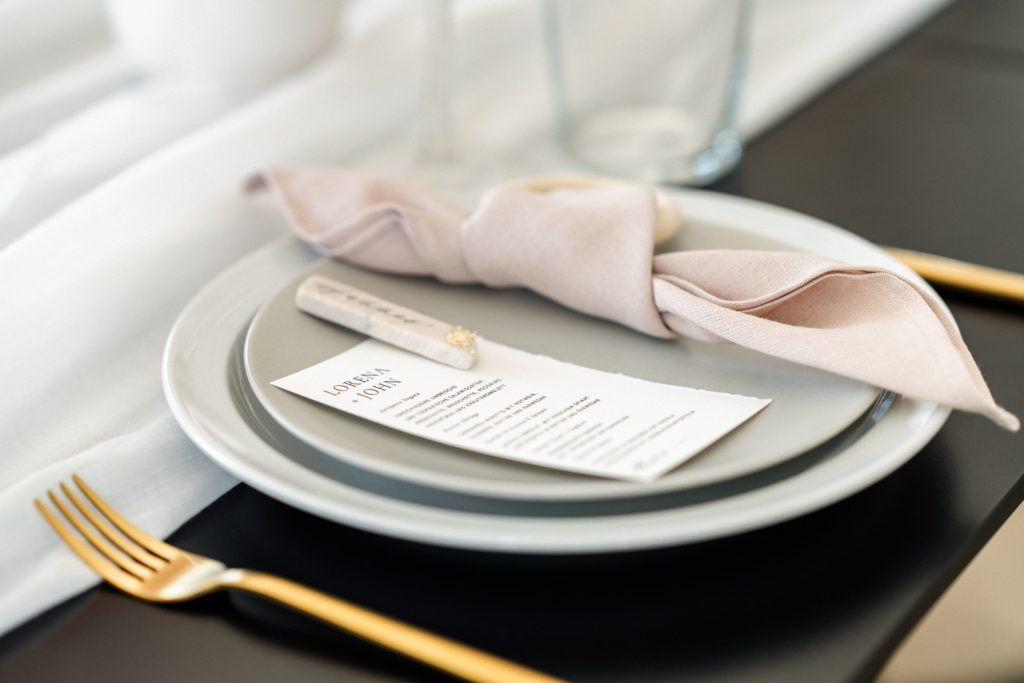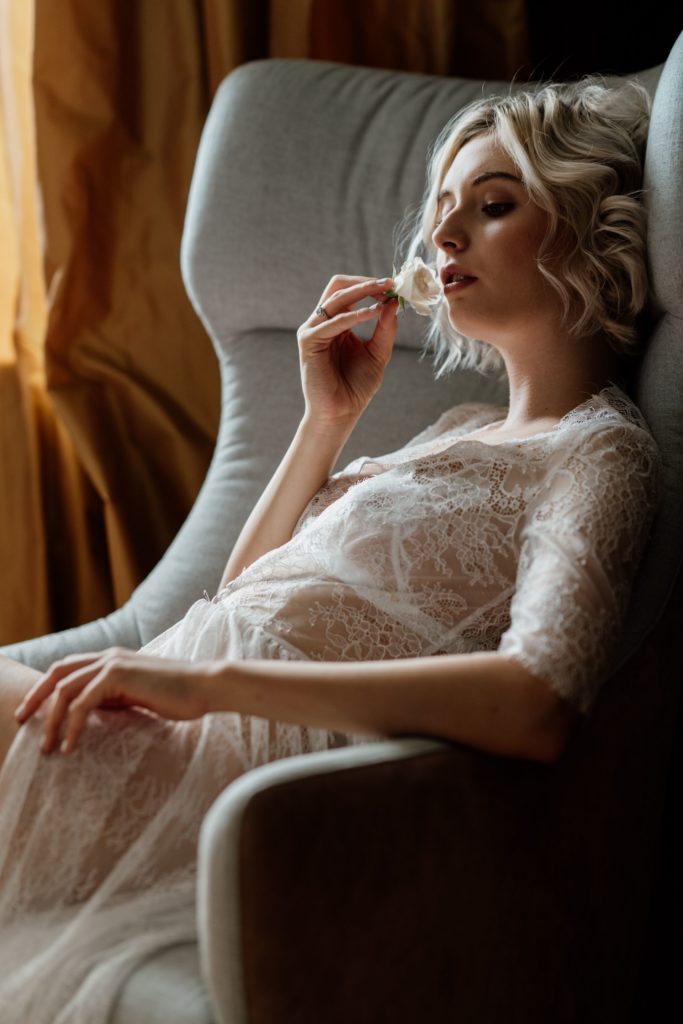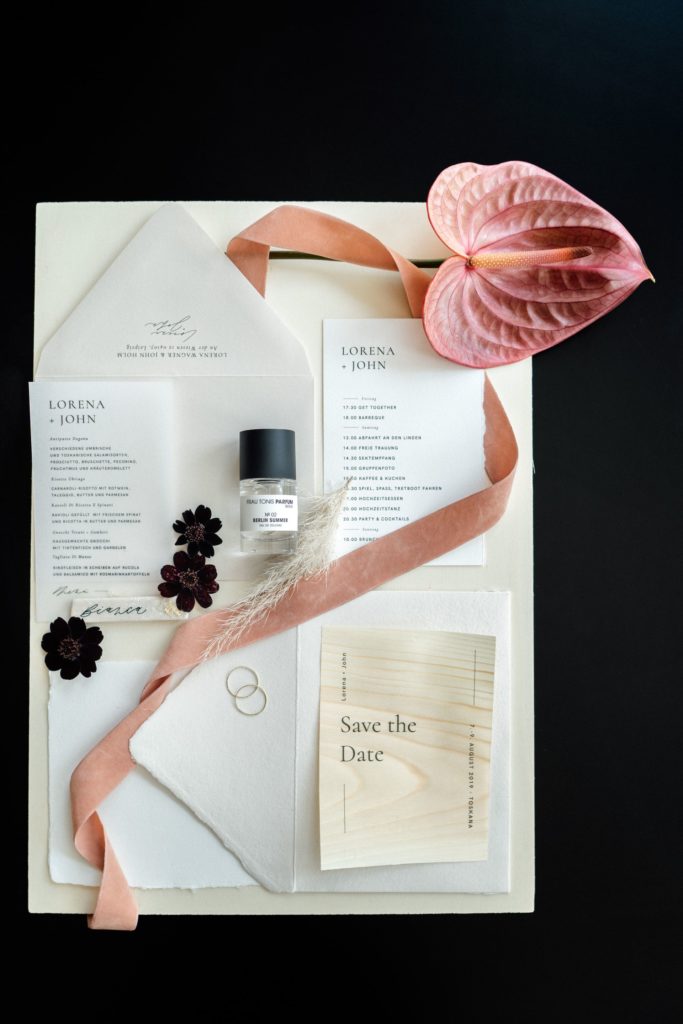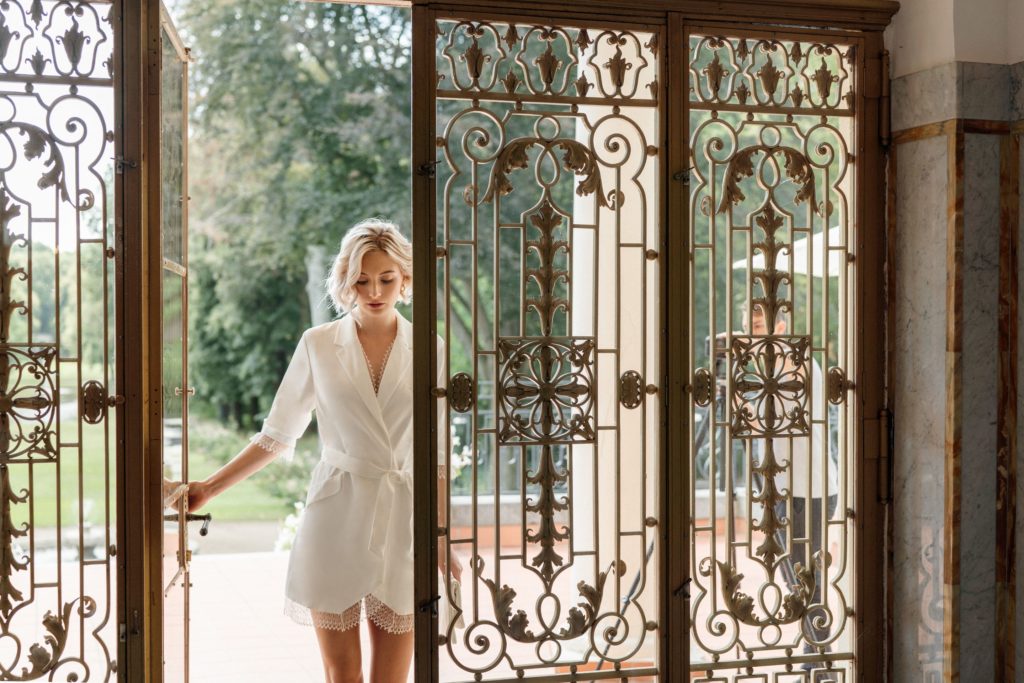 "Most importantly to tell the story was the story-time. The arrival had to be in an elegant old timer to make an entrance in front of the historical building. Married with an exciting look from Rime Arodaky Paris and shoes, designed by no other than Sophia Webster, the arrival was guaranteed to be an eye catching moment for the bride to be. Followed by a short boudoir scene, to highlight the getting ready moment of the bride in a sexy set of sensual lingerie and a lace gown to point out the light feel of this scene. A short boudoir sequence is a natural and still slightly understated part of the overall getting ready of a bride. Lingerie, lace and lipstick. Essentially what a bride feels most beautiful in, before putting on the cherry on top – the wedding dress."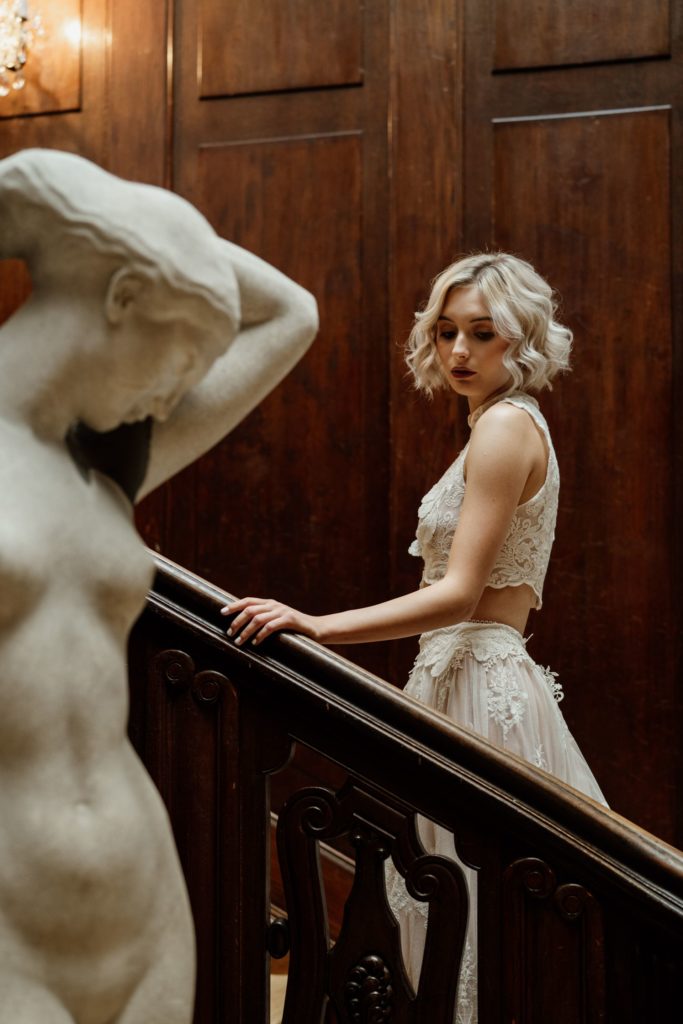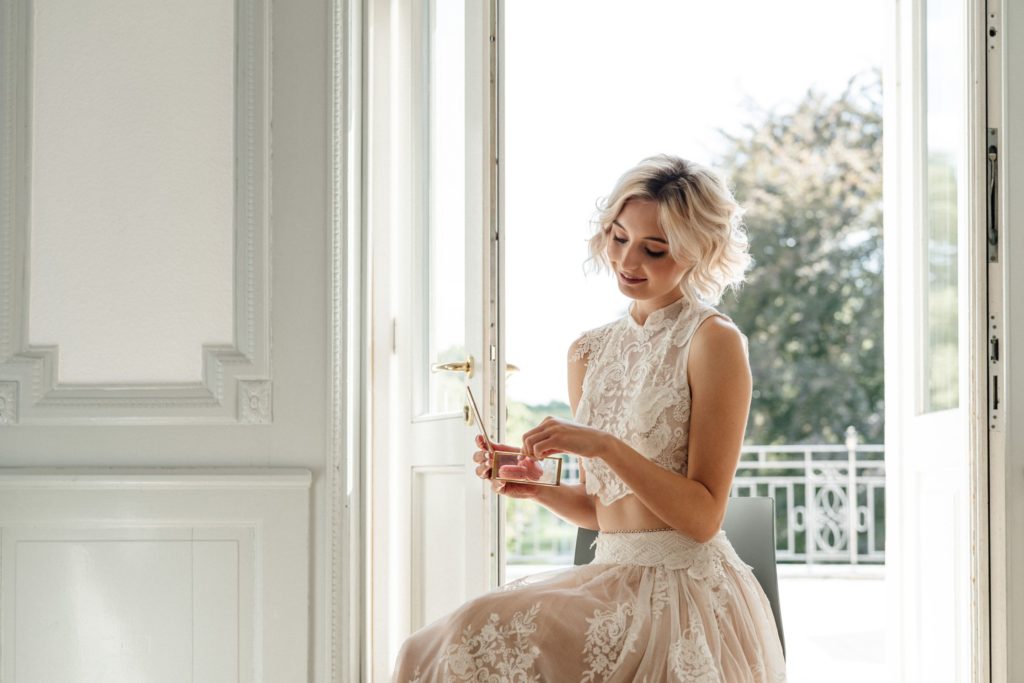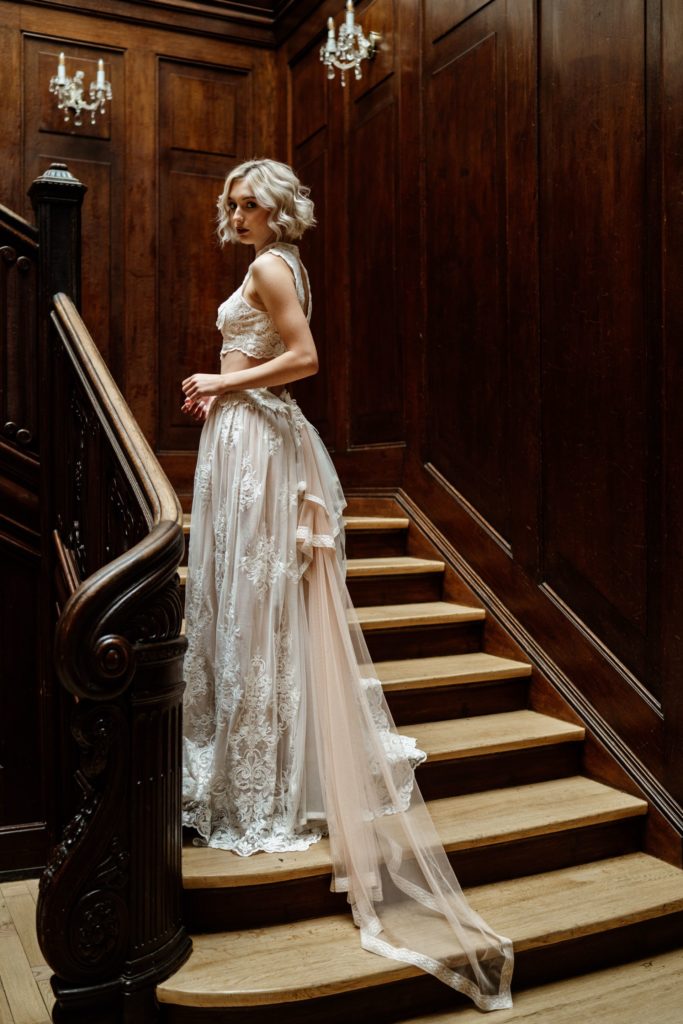 "For the production a 2 piece dress was chosen amongst many breathtaking gowns from Happy Day Brautmoden Leipzig. Dresses are not only an emotional piece of clothing for the wedding day, but also an accessoire to the entire occasion. Choosing one distinct style for the wedding is as crucial as matching all elements involved from clothing over jewelry and design. Harmony is key to avoid clashing styles."
The Team: Bridal Prep: Chic Modern Wedding Inspiration at Schloss Teutschenthal Castle, Germany
Photographer: Jackiesphotography @jackiesphotography.de
Planning | Design | Creative Direction: Bash Design Concepts @bash_design_concepts / Videography: Remindfilms @Remindfilms / Location: Schloss Teutschenhal @schlossteutschenthal / Model: Lea @lea_btefy / Shoes: Sophia Webster @sophiawebster / Calligraphy| Stationery: Clara Riemer Schrift & Design @clarariemer / Patisserie: Hart & Herzlich Pâtisserie unplugged @patisserie_unplugged / Hair and Make-up: Anna Schnabel Diplom Hair & Make-up Artist @annaschnabel / Bridal gown: Happy Day – Brautmoden Leipzig @happy_day_leipzig / Lingerie:Bluebella Luxury Lingerie @bluebella / Silk Ribbon: Pompom Blossom @pompomblossom / Bridal Clutch: Franziska Klee @franziskaklee / Wedding Bands: Tiffany and Co @tiffanyandco / Blazer dress: Rime Arodaky Paris @rimearodaky
IF YOU LOVED THIS LOOK PIN IT!