Lilac lavender wedding themes are popular, and for good reason. These colours are fun, light, and airy, and they give weddings a romantic, spring vibe. They are also timeless.
If you are considering hosting a lilac lavender wedding, you are likely wondering where to start your research and which items of your wedding may be easily coordinated to match this theme. Our colour scheme guide gives you insight into lilac and lavender as wedding theme colours so you can get your brainstorming started.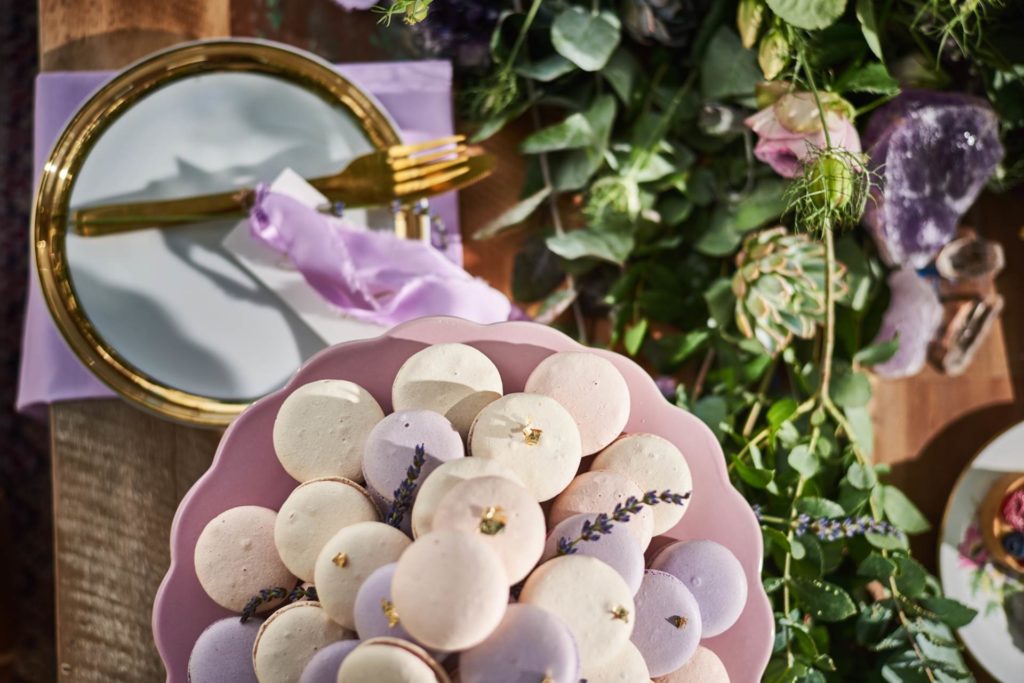 Are Lilac and Lavender Good Wedding Theme Colours?
Lilac and lavender are popular wedding theme colours due to the timeless, classic nature of these colours, their light spring vibe, and the way they flatter most individuals.
You may want to be more subtle with your lilac lavender wedding theme, such as only having the bridesmaids dress in this colour, or you may want to go all out and decorate your reception and ceremony venues with lilac lavender designs.
Make sure that you select shades of lilac and lavender that are flattering and match your dress or the other outfits you have picked out for your wedding party, and that you stay on theme to ensure your entire wedding vibe blends together.
The Meanings Behind Lilac and Lavender
Lilac and lavender are two flowers with specific meanings, and they are often well-utilised in wedding themes for their meanings.
Lilacs are traditionally believed to symbolise friendliness, romantic courtship, and new beginnings, as they bloom during spring.
Lavender represents devotion, serenity, and calmness, and this flower has soothing properties and a pleasant aroma that may help you relax your wedding day nerves.
Together, these two flowers and colours are prominent in spring weddings, or weddings year-round that want to give a fun, bright, and relaxed vibe to their ceremonies and receptions.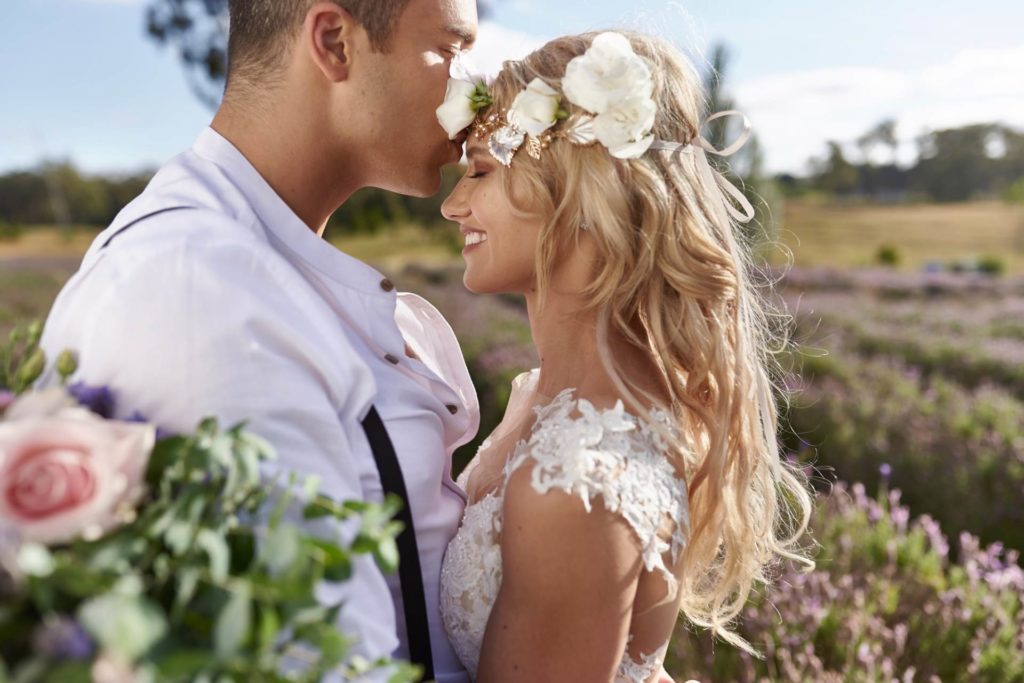 Items to Use in Your Lilac Lavender Wedding Theme
When it comes to a lilac lavender wedding theme, you have plenty of choices of items to include in your wedding ceremony and reception. We give you an idea of items that you might be able to match to your theme below so you can start thinking about what your wedding day will look like.
Lilac or lavender bridesmaid dresses along with matching ties for groomsmen

Lilac lavender place settings

Lilac lavender bathrobes for getting ready pictures

Lilac and lavender flowers decorating the ceremony and reception halls

Lilac lavender bouquets or hair decorations

A lilac or lavender wedding dress – a more non-traditional wedding dress option, but it may allow you to embrace these colours and your overall wedding theme

Lilac lavender tablecloths, or decorations
There are many more items you may be able to use in your lilac lavender wedding theme, including invitations, save the dates, and your wedding website theme. Just make sure that whatever colour scheme you pursue matches and blends seamlessly on the day of the wedding so that your wedding day turns out stylish and photo-ready.
Where Can I Get Lilac Lavender Wedding Theme Ideas?
Lilac lavender weddings are popular, and these colours are timeless. If you're looking for lilac lavender wedding theme ideas to get your planning started, you can visit the below websites to view pictures of similar weddings and how you might want your big day to look.
Pinterest

Instagram

Etsy

Google Images

Wedding blogs

Wedding websites
Most of the time, a simple internet or social media search will help you find images of wedding ceremonies and receptions with themes similar to the one you are interested in. You can browse these images and take note of what you like or don't like, eventually creating a wedding theme with items and features that are unique to your needs and style preferences.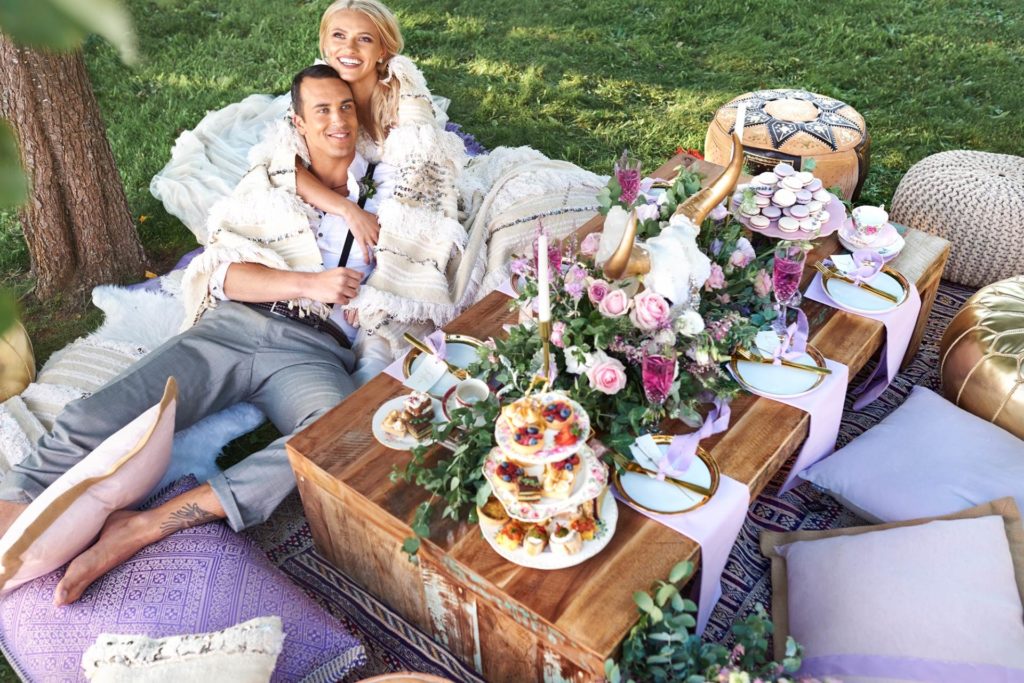 Ensuring Your Wedding Theme Embraces Your Style
Choosing your wedding theme colours is one of the most important parts of your big day – you no doubt want your wedding to be coordinated and seamless, so everything looks great for your guests and pictures come out fantastic.
This theme gives hints of spring along with a bright, airy vibe, and these colours are perfect for individuals looking for a unique purple colour combination. When combined with the wedding dress of your dreams, like these romantic dresses, a lilac lavender wedding theme is a great way to embrace your personal style.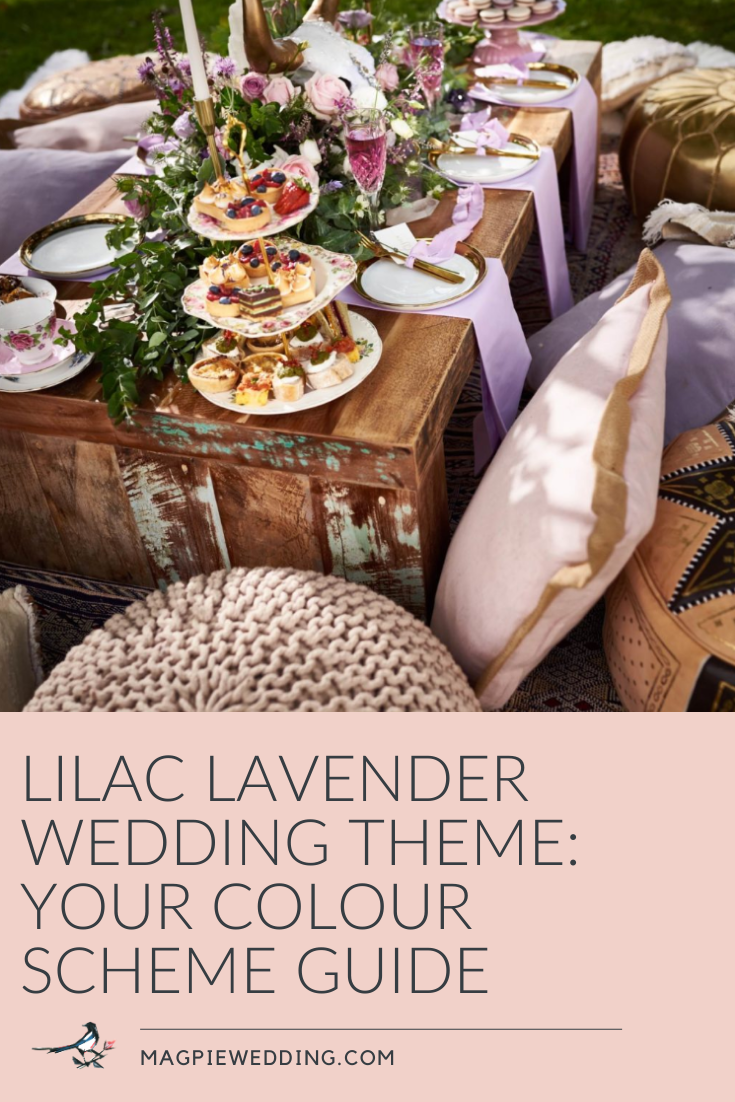 This is a collaborative post
Photo credits:
Photography: Sephory Photography @sephoryphotography
Styling: Adorn Invitations @adorninvitations
Dresses: Raffaele Ciuca @raffaeleciucabridal
Headpiece and Jewellery: Love On Jewellery @loveonjewellery
Invitation Design: B Wedding Invitations @bweddinginvitation
Food: Mary Eats Cake @maryeatscake
Flowers: Babylon Flowers @babylon flowers