Today's styled shoot is so romantic and makes me want to take my shoes off and run through the fields, lavender ones of course. It has a real boho luxe feel to it with purple and metallic wedding touches everywhere – from the flowers to the crystals. And with the addition of a jewelled skull for that extra cool factor.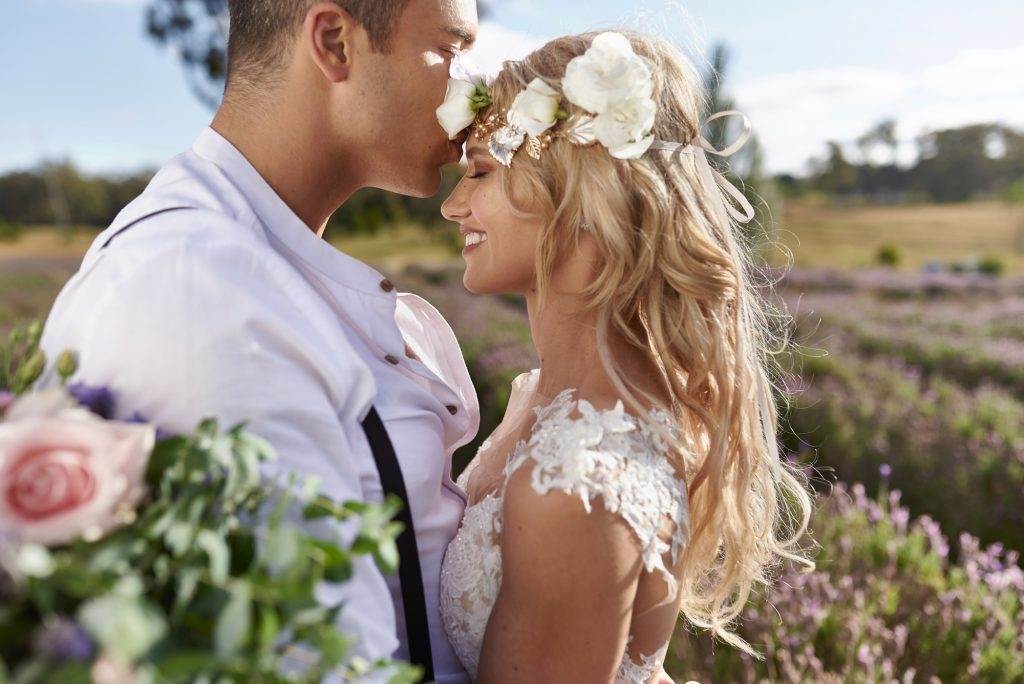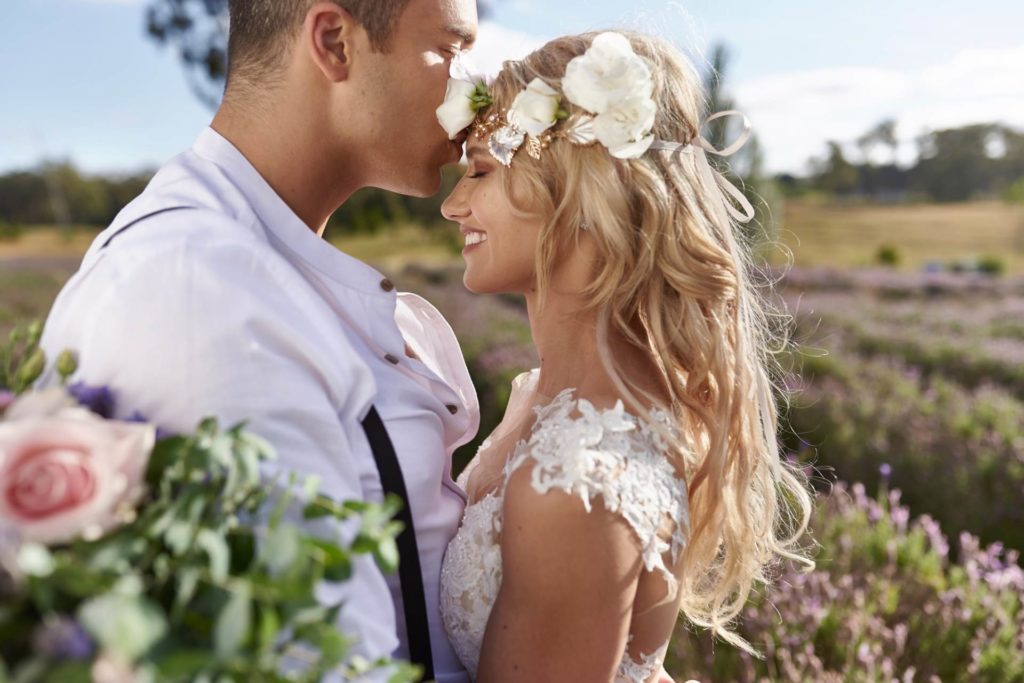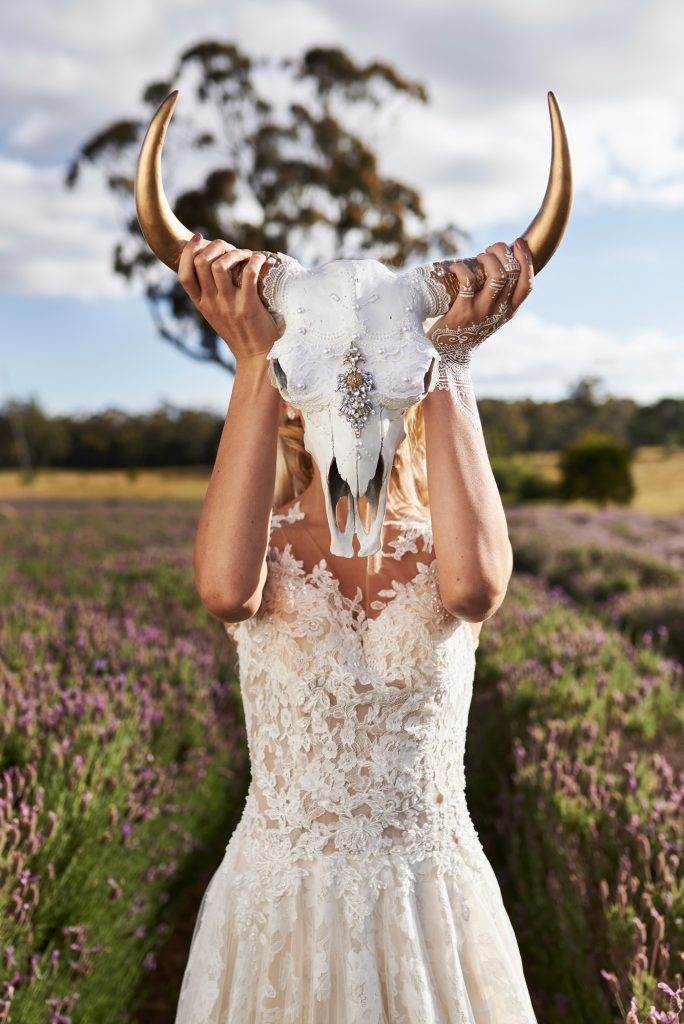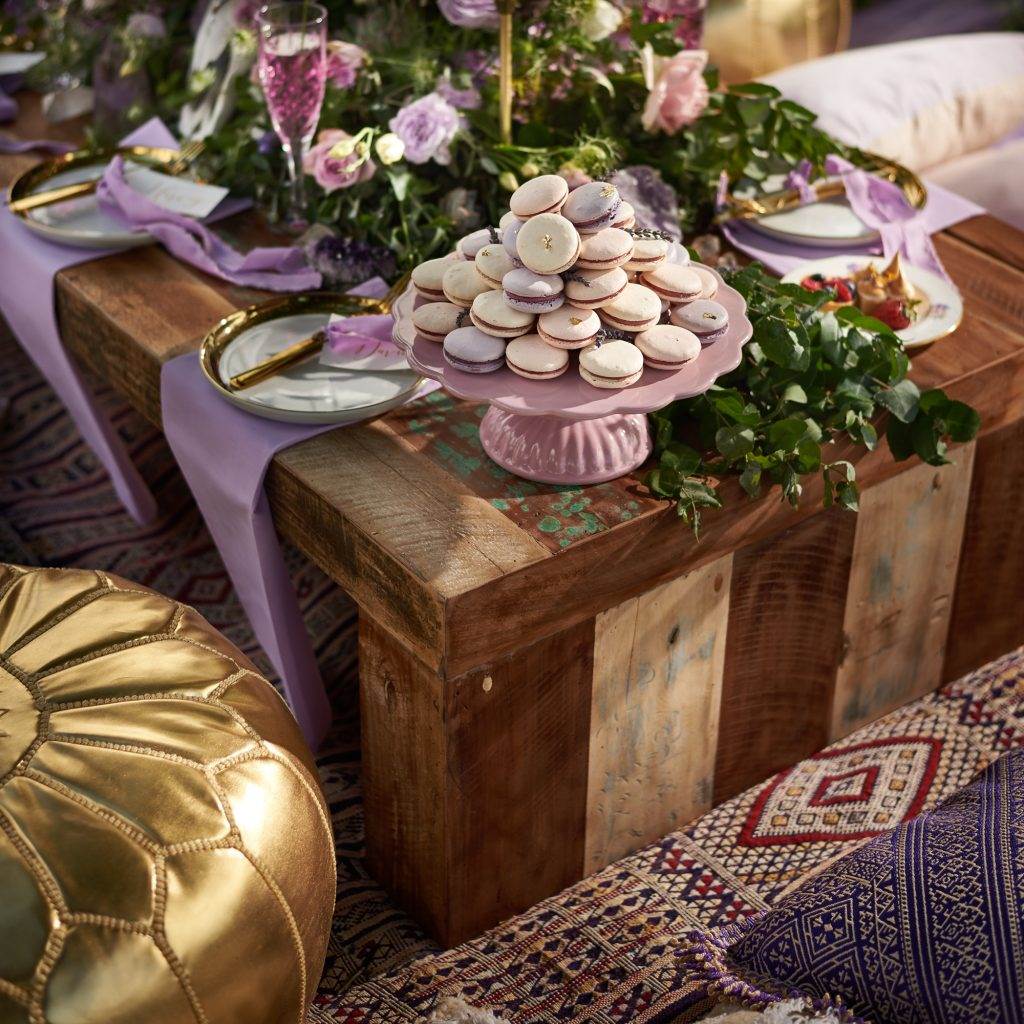 The dreamy and ethereal fairytale styled shoot, set in Australia, did not turn out as originally planned, and the styling team put together by Adorn Invitation, can say that they mean that in the most loving way. At first, the team's mood board was filled with dark and brooding influences and rich shades of oxblood and cherry. As you can see, the end result was a feminine and romantic wonderland of lavender and blush with luxe metallic wedding touches.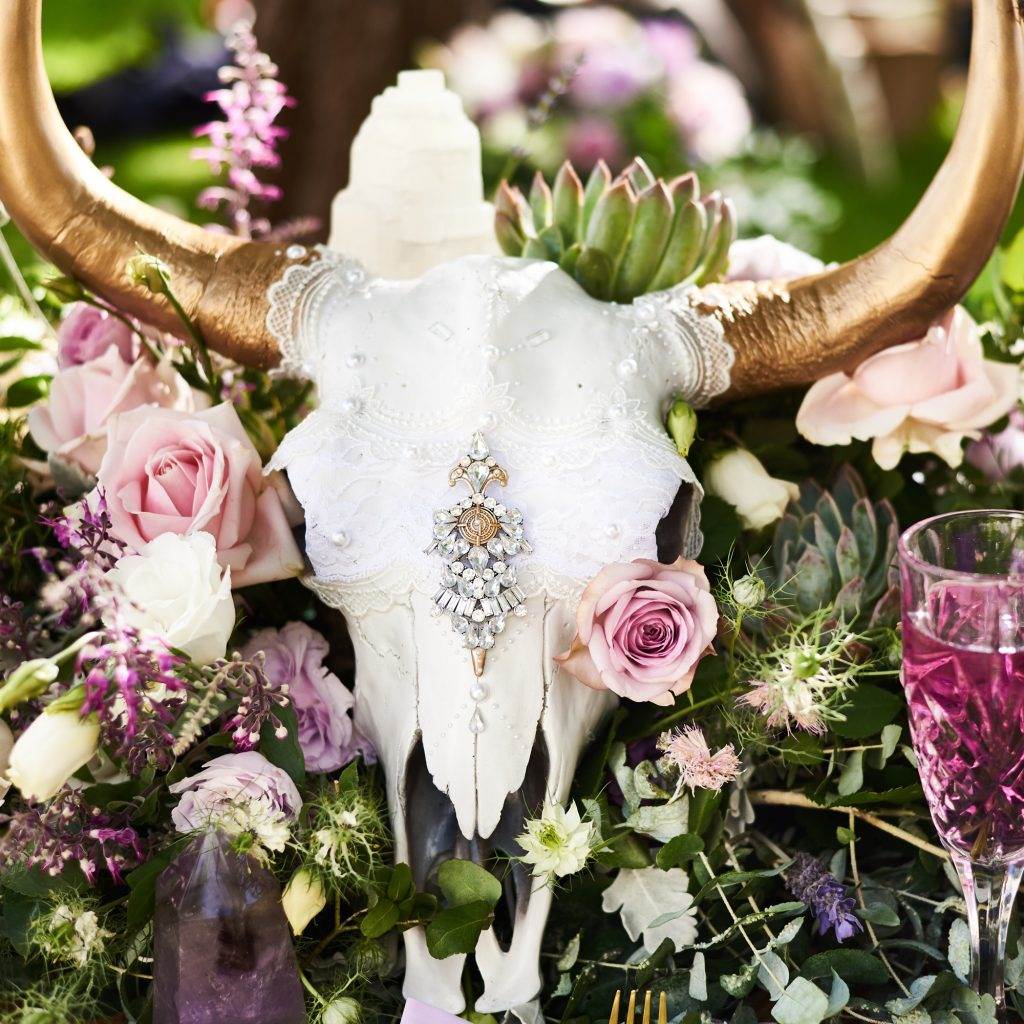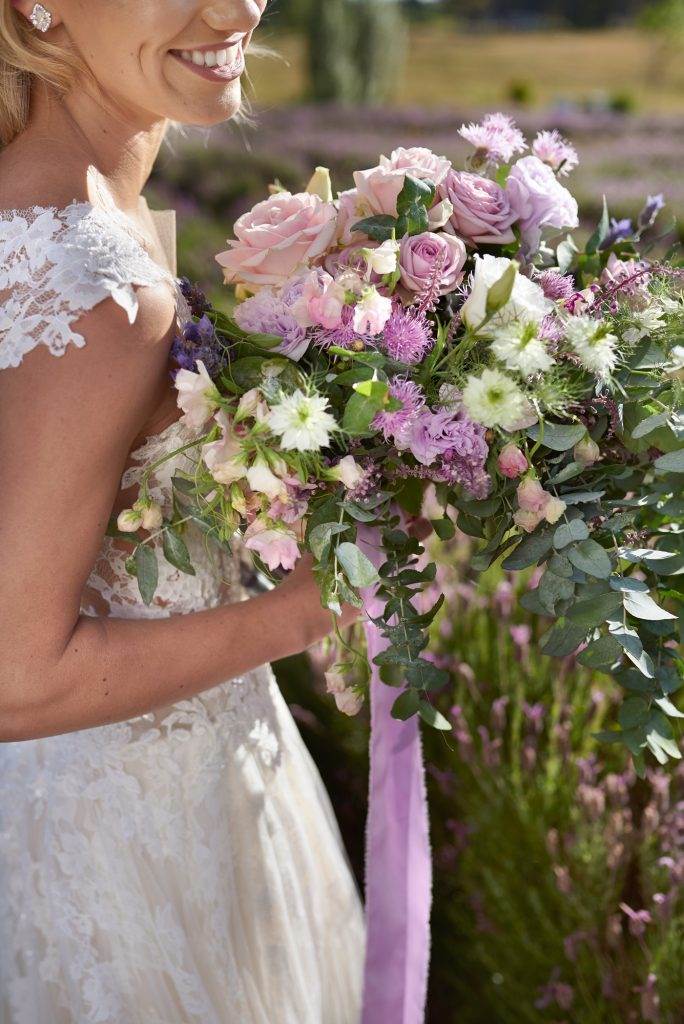 The team wanted brides to take something important away from this change in their initial vision, which is to let your ideas run wild and free during your wedding planning. "Things may not turn out exactly the way you originally hoped, but that doesn't mean it won't turn out magically and as it was meant to. Be open to the ever-changing direction your big day will take."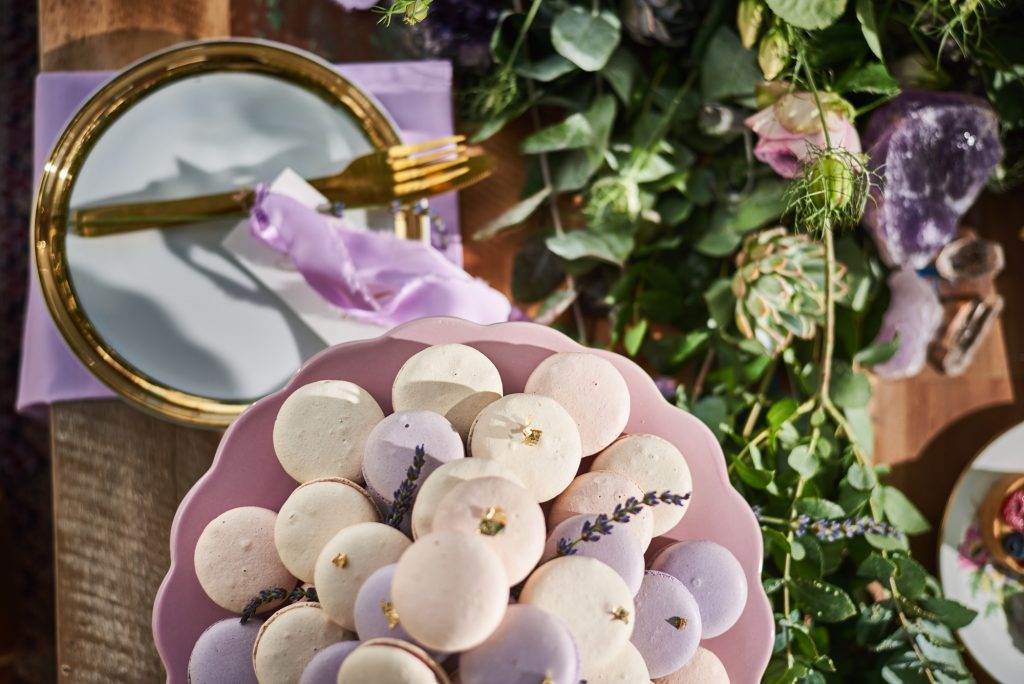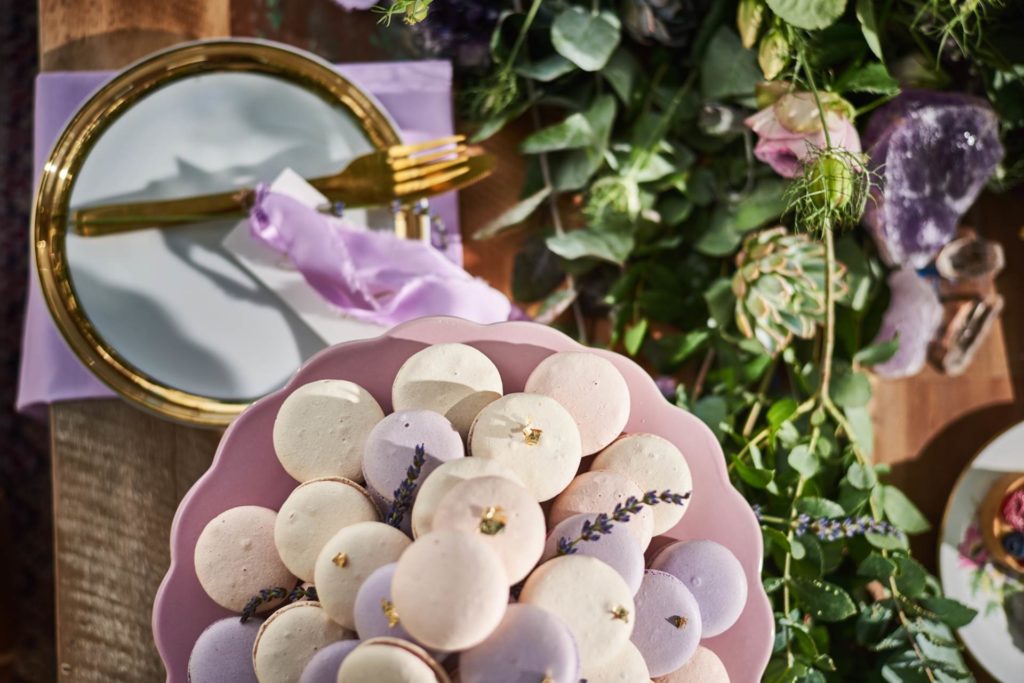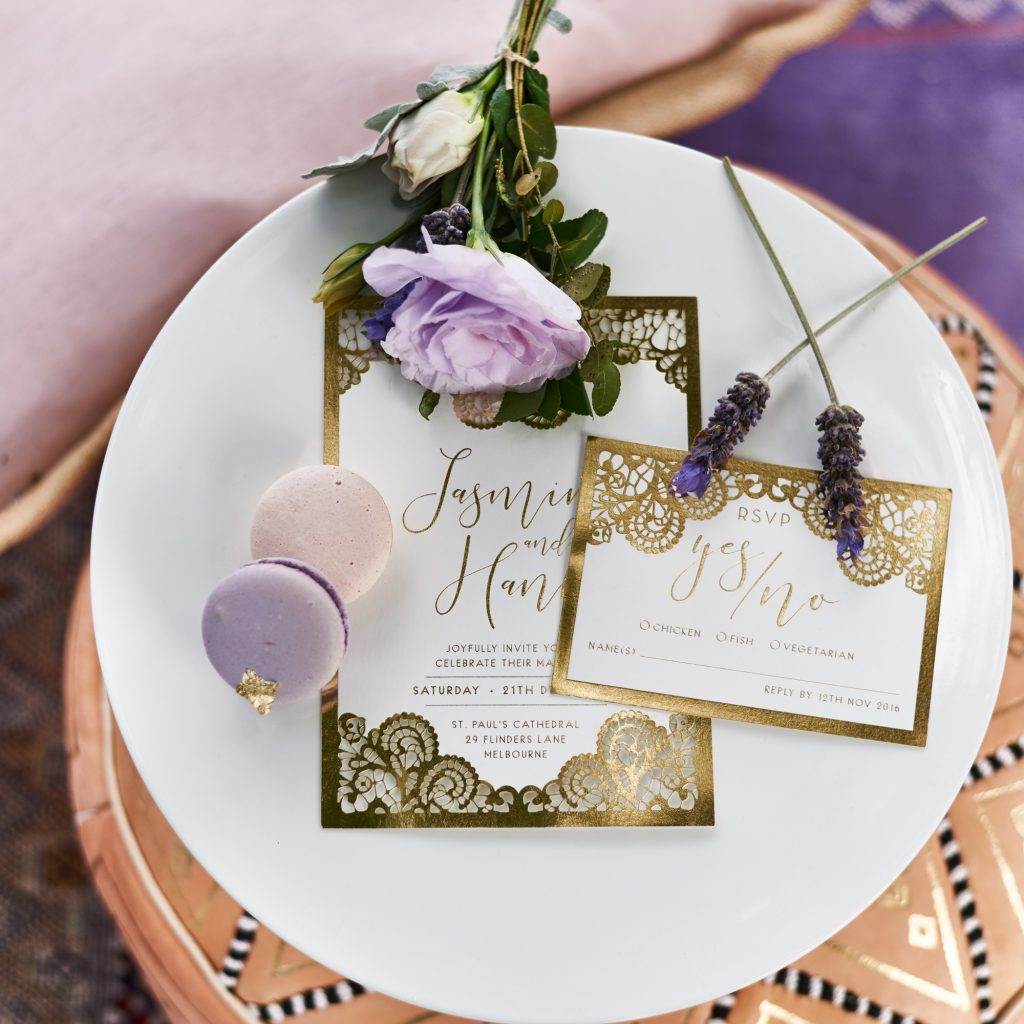 Sometimes it's like it has a life of its own, but as long as it's authentic to you, let it happen as it may. Be open to adapting your initial ideas and desires. Though their ideas were ever-changing, they achieved the main objective that lied at the heart of the shoot which was to create something beautiful.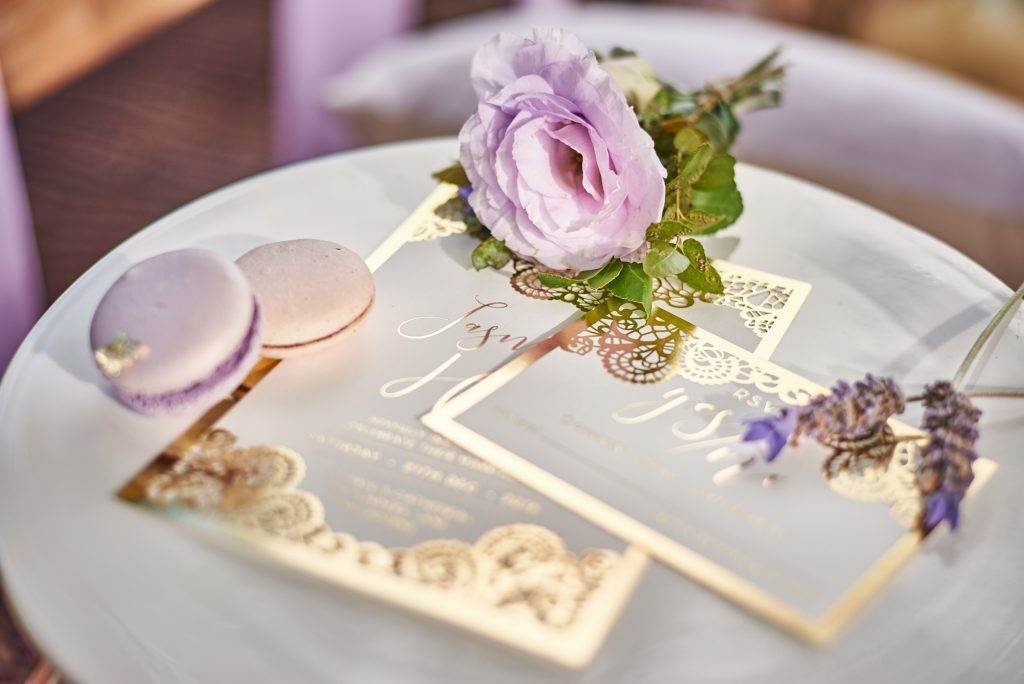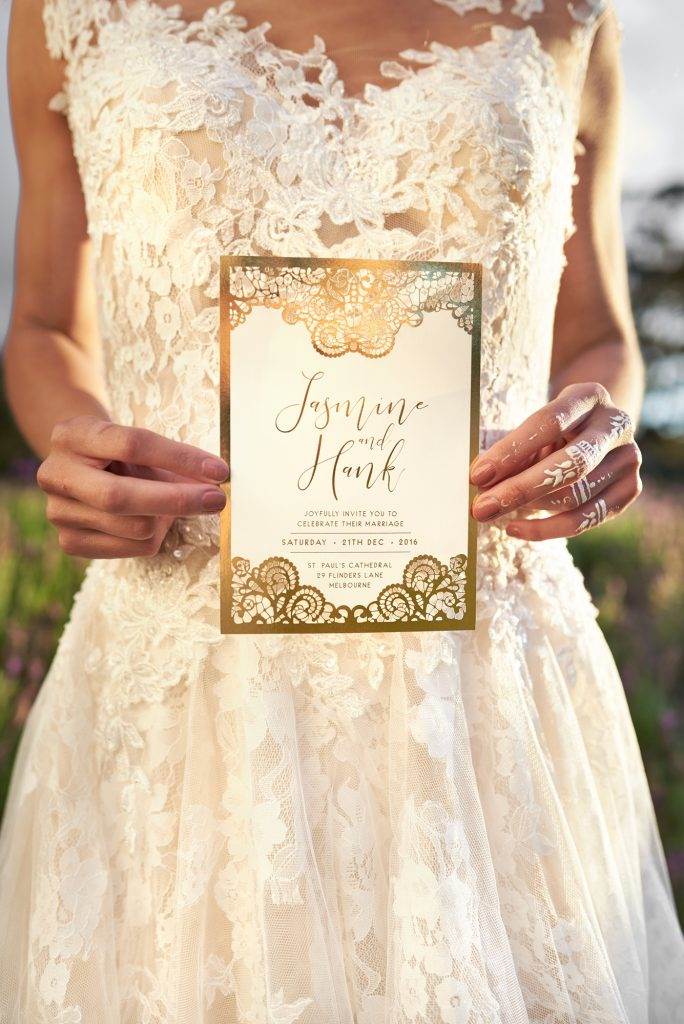 The styled purple and metallic wedding shoot embodies a sense of enchantment that truly captivates you with its luxe bohemian appeal that has been married with a strong lavender palette – a true yet unpredictable match made in heaven. Lavender in weddings is a hard colour to play with, but the team were dedicated to giving it a modern, chic and elegant appeal which we think they flawlessly achieved!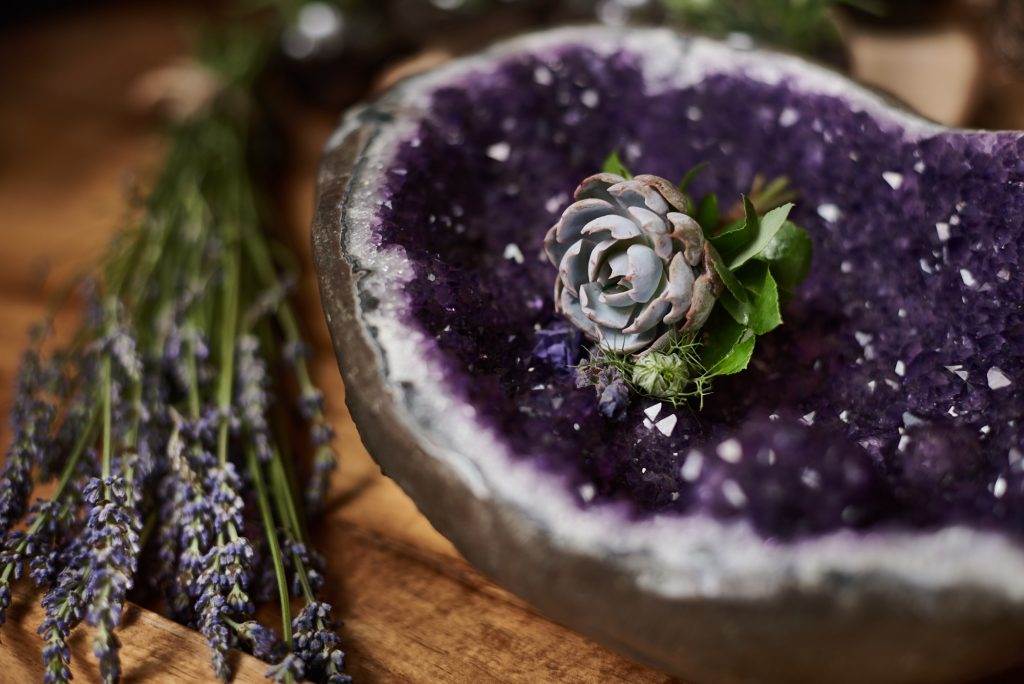 The contemporary touches of ivory and metallics against the pastel lavender shade and set amongst an enchanting lavender field created the right balance and was well harmonised. As a bride, Adorn advise you to "not be afraid to go for a look that is unconventional or untraditional, as long as it's in sync with you and your partner and rightly reflects the two of you as a couple, there's no going wrong!"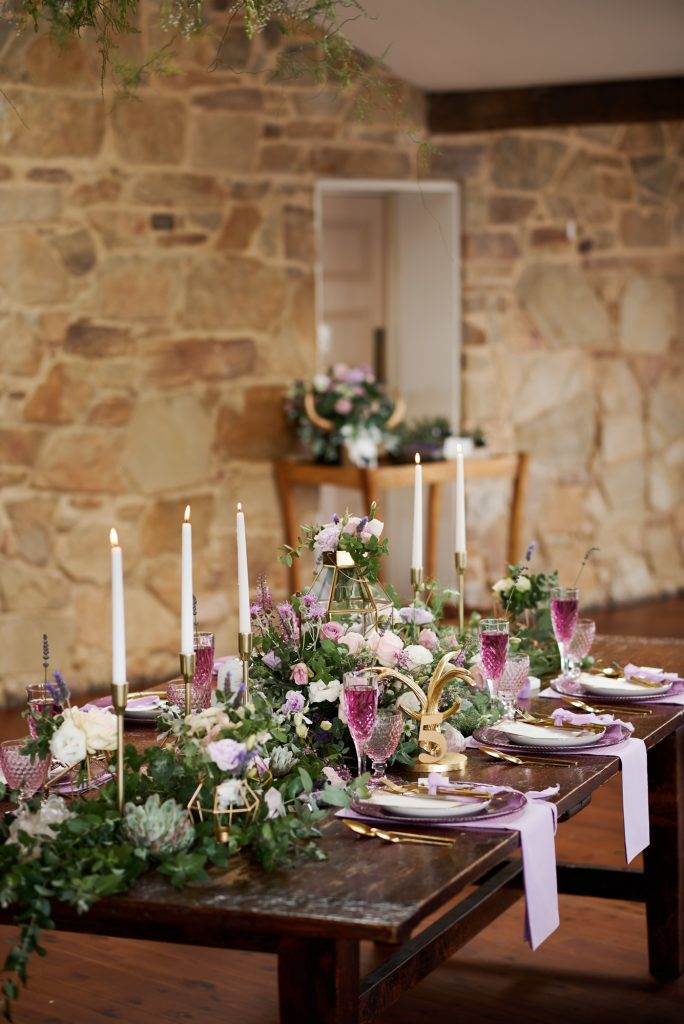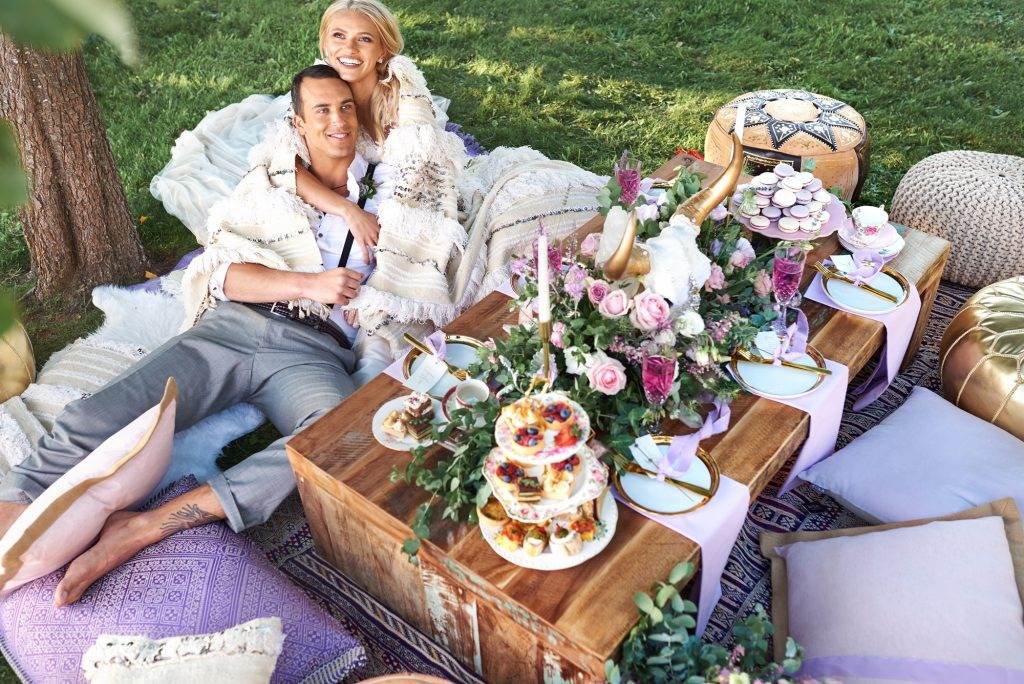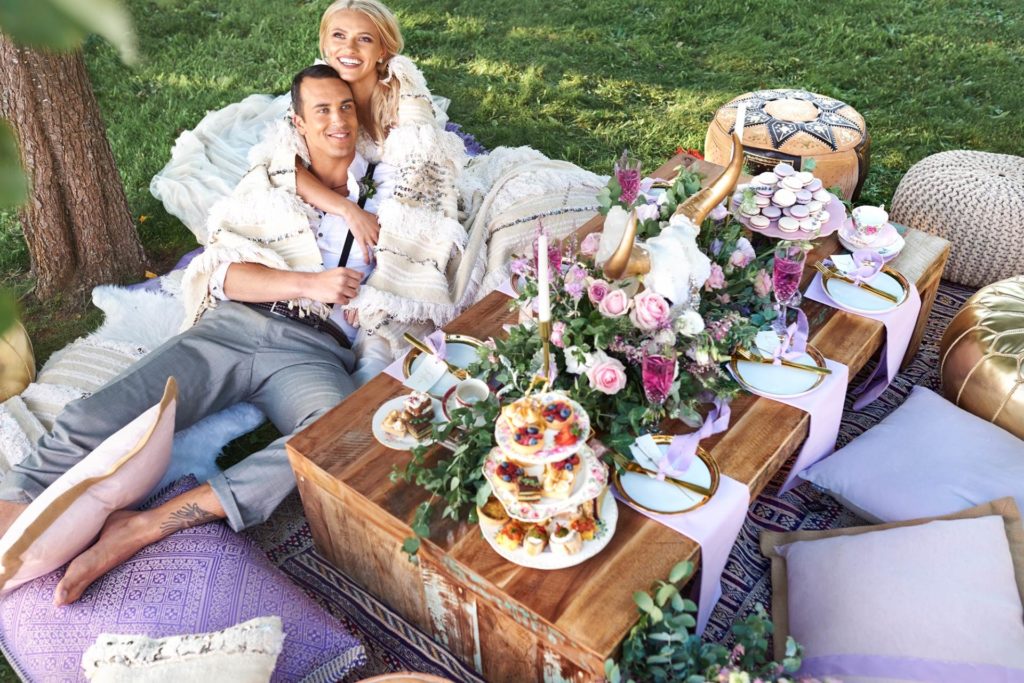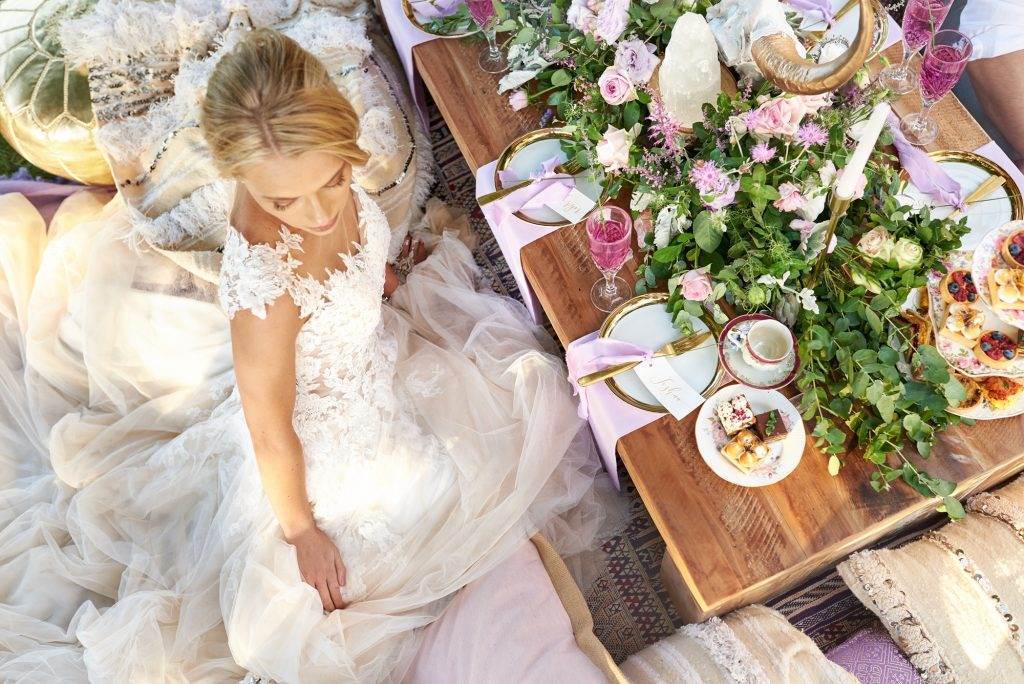 THE TEAM
Photography: Sephory Photography @sephoryphotography
Styling: Adorn Invitations @adorninvitations
Dresses: Raffaele Ciuca @raffaeleciucabridal
Headpiece and Jewellery: Love On Jewellery @loveonjewellery
Invitation Design: B Wedding Invitations @bweddinginvitation
Food: Mary Eats Cake @maryeatscake
Flowers: Babylon Flowers @babylon flowers