If you've just tied the knot, you're probably thinking hard about the next stage of your life with your new spouse, and that often means more major milestones are on the horizon. Purchasing your first home together is probably a priority, but it can be an even bigger challenge than planning and paying for a wedding. Obviously, some couples already live together and maybe own their own home before they get married, but some of you don't. Please note that we recognise that for some, buying a home together is out of reach right now but for those of you who are ready, we've put together a few tips for newlyweds to follow to ensure getting on the property ladder is an adventure.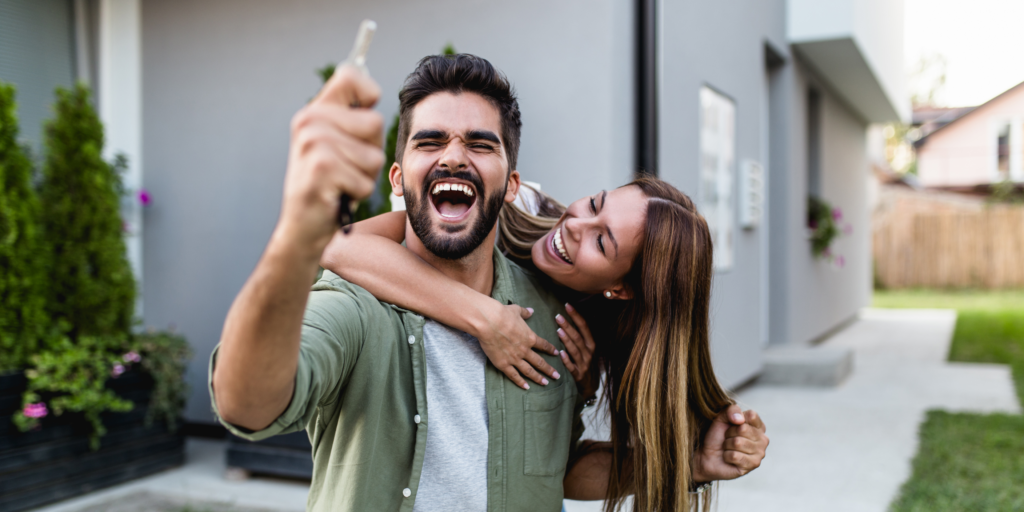 What Newlyweds Need to Know Before Buying a Home
Buying a home is an exciting decision. But it's important to understand that there are many considerations before making the purchase.
First of all, you'll want to assess your financial situation and determine how much you can afford in terms of down payment and monthly mortgage payments. If you've already done this as part of your wedding budget, it should be straightforward. You'll also need to consider additional costs associated with homeownership, such as insurance, property taxes and any unexpected expenses, like repairs or maintenance.
Next, research neighbourhoods carefully to take into account aspects like the quality and availability of local schools and other amenities, whether you already have children or are planning on starting a family soon.
Finally, ask yourself whether this is truly what both partners want. Make sure it's a shared goal, and not something that only one of you is gunning for right now. Take your time to talk it over, and start exploring options with care, so that when the time comes to purchase your dream home together as newlyweds, you're confident about every aspect of the process.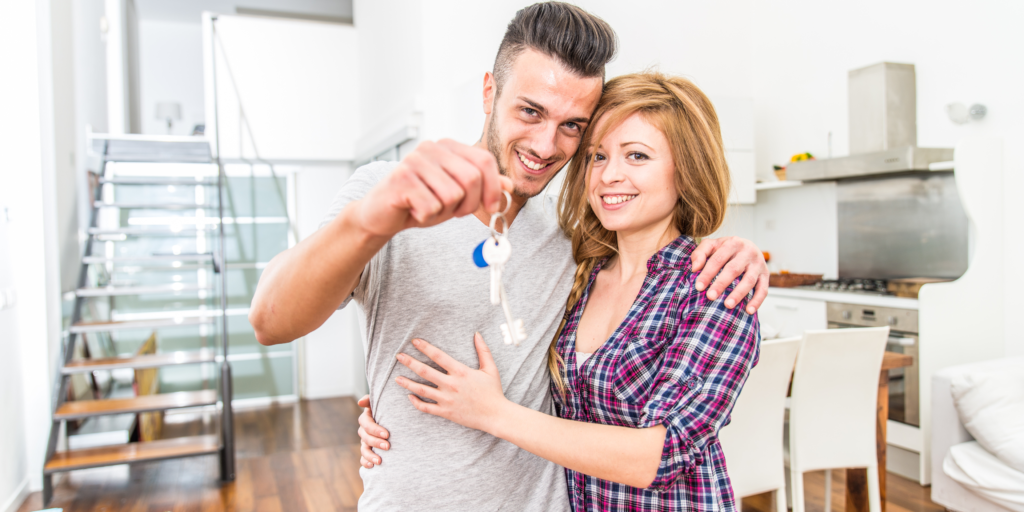 How to Find the Right Home for You and Your Partner
Finding the perfect home as newlyweds can be daunting, but it doesn't have to be. As mentioned, you need to take time to explore your options before committing. You also need to think about the future, and how this might shape your decision.
For instance, if you choose to apply for a HELOC online and tap into the property's equity to pay for renovations or other projects, it's worth considering how much you'll have to play with, based on the value of the property and the size of your deposit. As a result, there's often a difference between the 'right' home, and your 'dream' home. You'll have to begin proceedings by searching online listings, and then attend open houses with your partner so that you get a feel for what's out there.
Think about important factors like size, location, layout of rooms and outdoor space, all while keeping in mind your budget constraints. Consider consulting an estate agent who can provide guidance on potential homes, and help negotiate with sellers if needed.
Lastly, make sure you're both comfortable with any compromises that may need to occur along the way, because this is your happily ever after together, and you need to act as a team from the word go.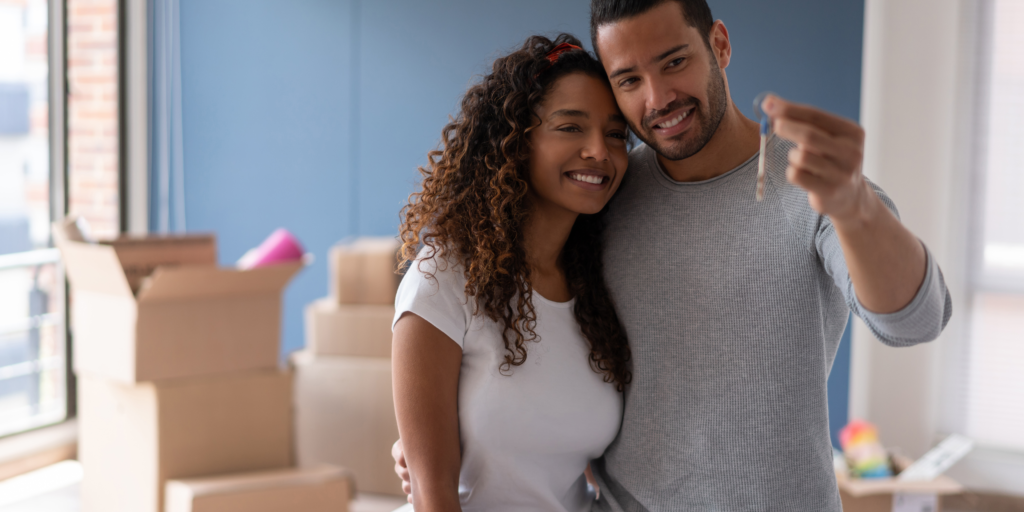 Making Smart Decisions About Location, Size & Budget
We've talked about the things you need to keep in mind on your hunt for a home together, but what do the main factors actually mean from a practical sense, and how can you narrow down the field using them?
Well, when considering location and size, think about what's most important for both of you now and in the future. That might mean prioritising proximity to family or friends, or looking into if there is room for expansion based on the existing footprint and any land that comes along with it.
Also, take into account how comfortable you feel with the neighbourhood. Visit at different times of day so that you get an accurate sense of safety and amenities before making any commitments.
Finally, be rigid in your budget, and don't be tempted to look at properties that are well outside of its reach, as this will only end in heartache!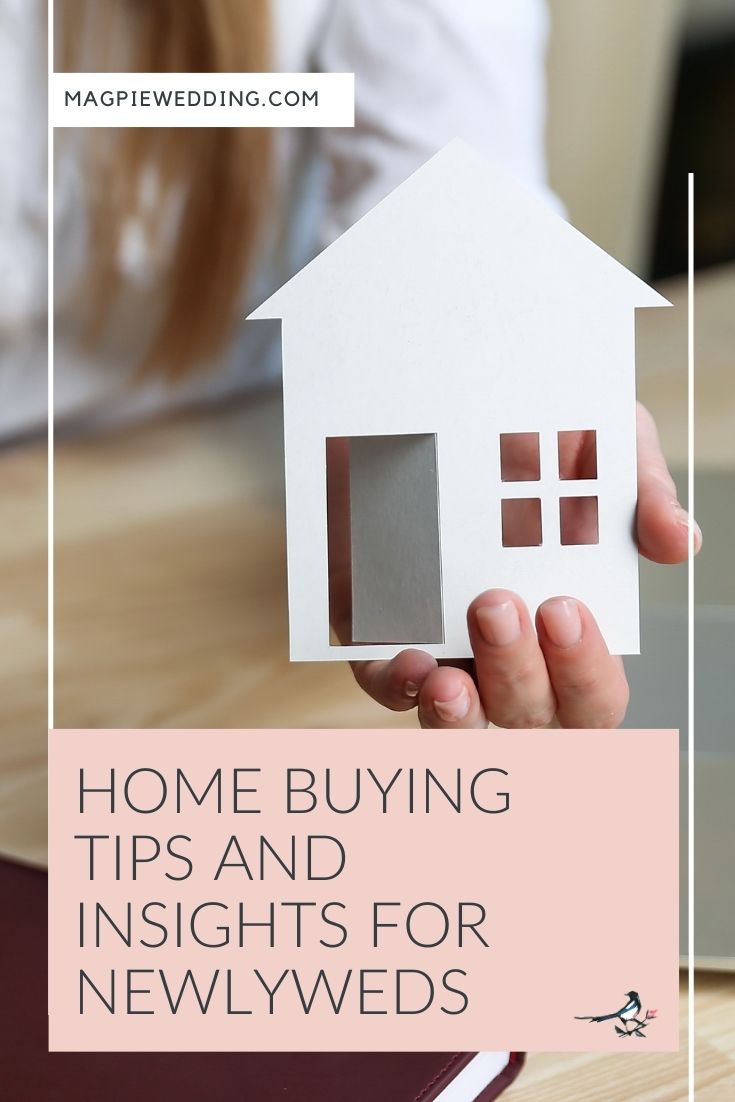 This is a collaborative post