We strongly believe that your wedding should reflect your values and not cost the earth. But we are also passionate about supporting couples with their well-being during this sometimes stressful time. That's where The Complete Wedding Checklist comes in! Our checklist is the perfect way to get organised, and we support you every step of the way with useful links and information that will help you make the right decisions for the two of you!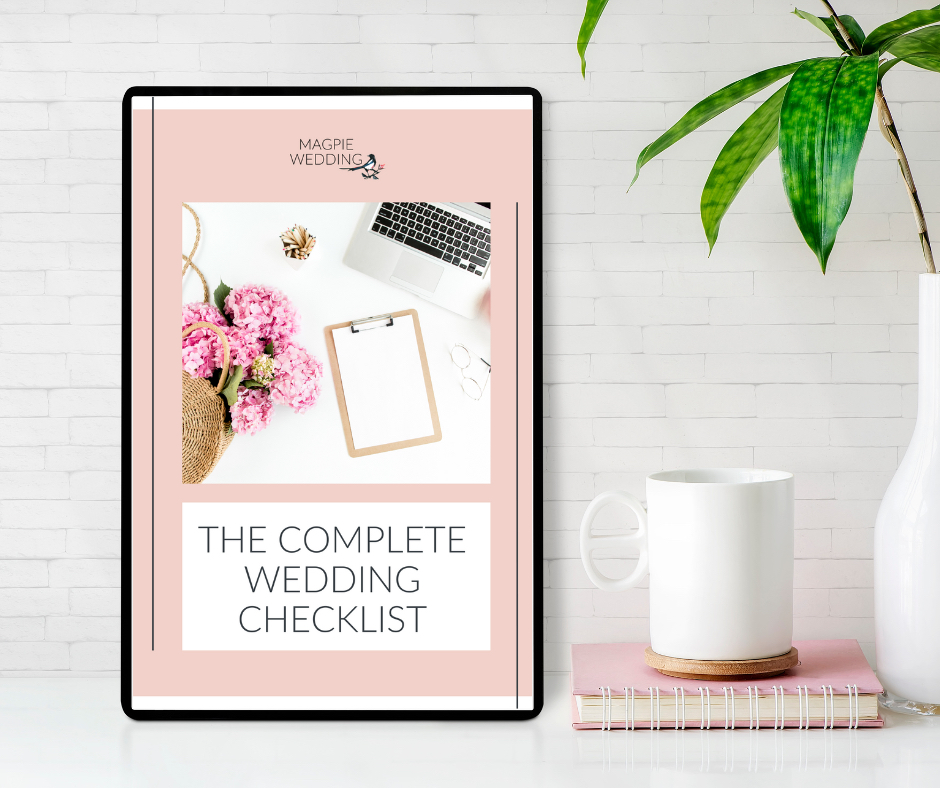 Wedding planning can feel daunting as there is So. Much. To. Do. The trick is to make decisions at the right time, giving you more time to enjoy the process and get on with living your life! Our Complete Wedding Checklist takes you through all the planning milestones from 18 months before the big day to the weeks after. It gives you a timeline to stick to aid you with the tasks at hand and it also has helpful links along the way, such as how to choose a wedding stationery design that's perfect for you! It's a useful planning tool complete with notes pages to capture your ideas and inspiration along the way!
If you're a super duper planner and want more planning tools we also have our wedding planning set that comes with a notepad, desk planner, and pencil combo. It's another perfect support tool and contains an A4 desktop planner with 50 sheets which you can use to plan your week as well as your wedding. There is space for your To-Do lists, shopping lists, supplier info, ideas for the big day, and more. It comes with a handbag size A5 spiral bound Little Black Book of WEDMIN to jot down notes about your big day plus two black pencils with gold lettering: "Your Day, Your Way" and "So Many Ideas".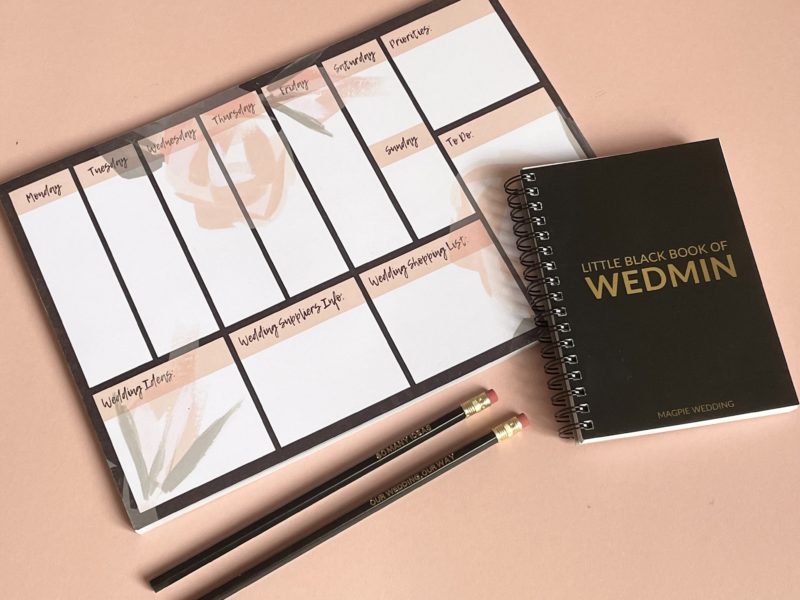 Remember, wedding planning should be exciting and fun (although we know it's not always the case) and using expert knowledge and planning tools to help you along the way will make sure that it can be as stress-free as possible on the lead-up to your incredible wedding day that's perfect for the two of you! Your day, your way. Happy wedding planning!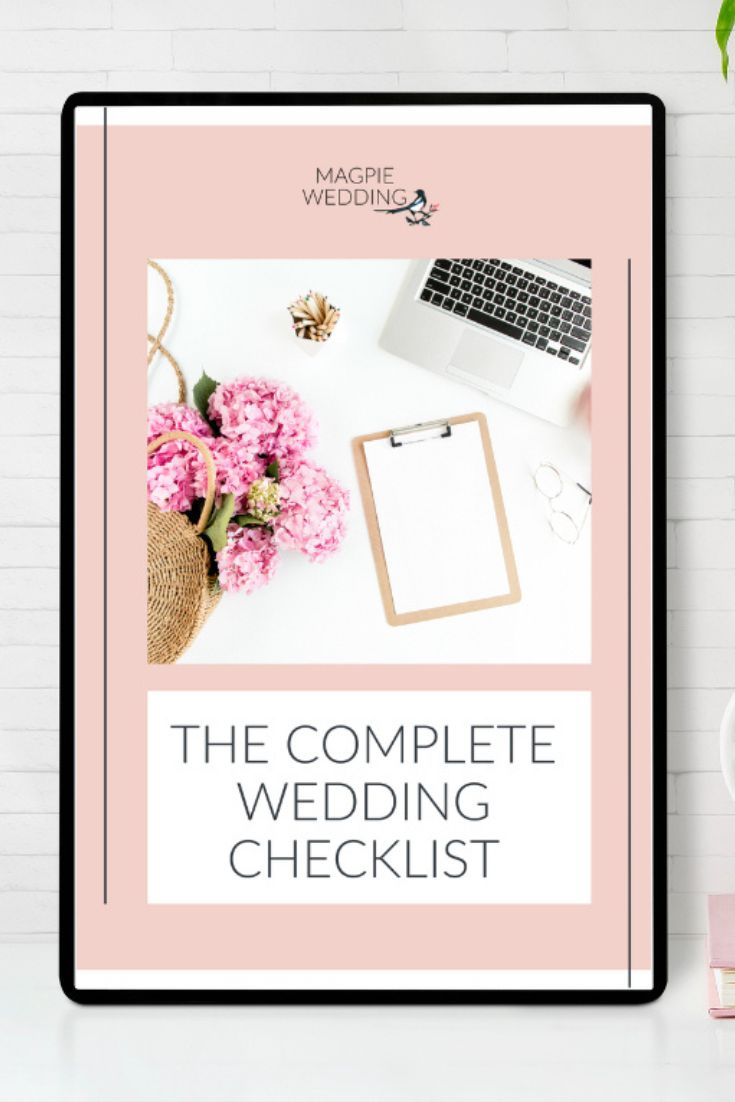 If you loved this complete wedding checklist you may also like;
Wedding Day Planning – Where To Start and What Should Be On Your List
Honeymoon Planning – How To Plan The Perfect Honeymoon
Hen Party Planning – 7 Practical Dos and Don'ts When Organising a Hen Party