Are you recently engaged and looking for a beautiful and unique piece to go with your engagement ring? You've come to the right place. Nikki Stark Jewellery creates the most beautiful rings right here in the UK and they're ethical too! Created in a studio by hand she offers gems that are completely traceable and eco-friendly, without having to compromise on quality or style. Let's take a look and find out a bit more about Nikki and her stunning jewellery…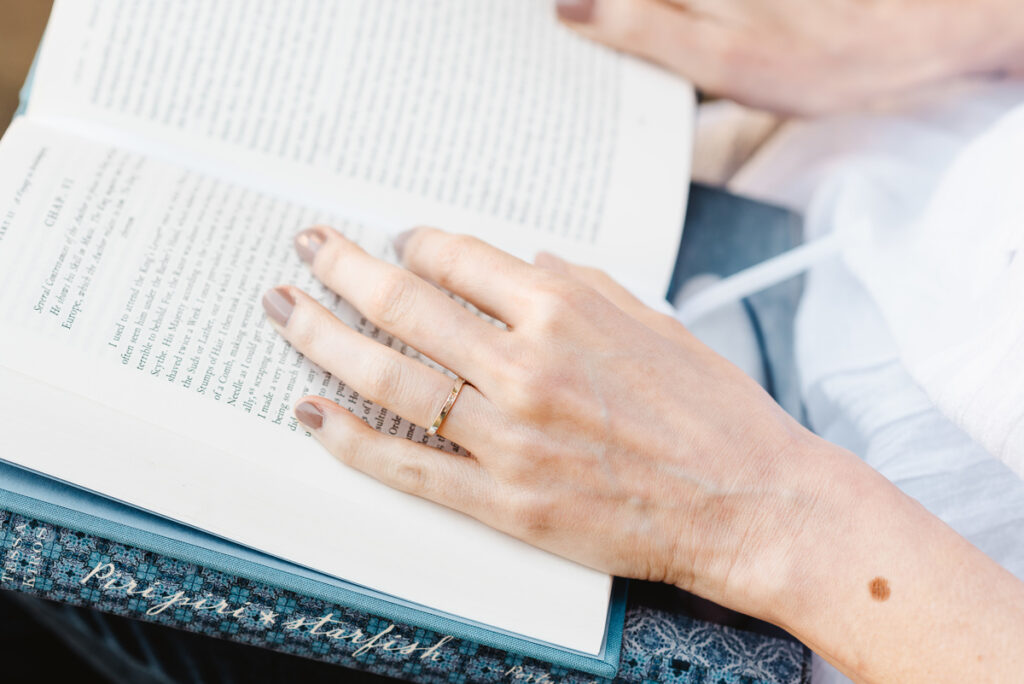 Nikki Stark Jewellery is both elegant and ethical jewellery. Handcrafted to order by Nikki herself in her workshop in South West London, each piece is created with traditional hand tools, one piece at a time.
"Making each piece to order enables me to tweak things to work for each individual, and to offer all possible ring sizes – so you get the perfect fit. Traditionally, wedding rings tended to be simple straight bands, but increasingly I find brides are looking for something which they feel more connected to and something that will sit beautifully with their engagement ring. So I make bespoke wishbones and curved bands to fit around different shapes of engagement rings and offer recycled silver trial rings to make sure they're perfect. My understated, simple designs are practical and easy to wear. The hammered finishes are a nice opportunity to add a bit of extra sparkle without the cost or upkeep of covering a piece in tiny diamonds."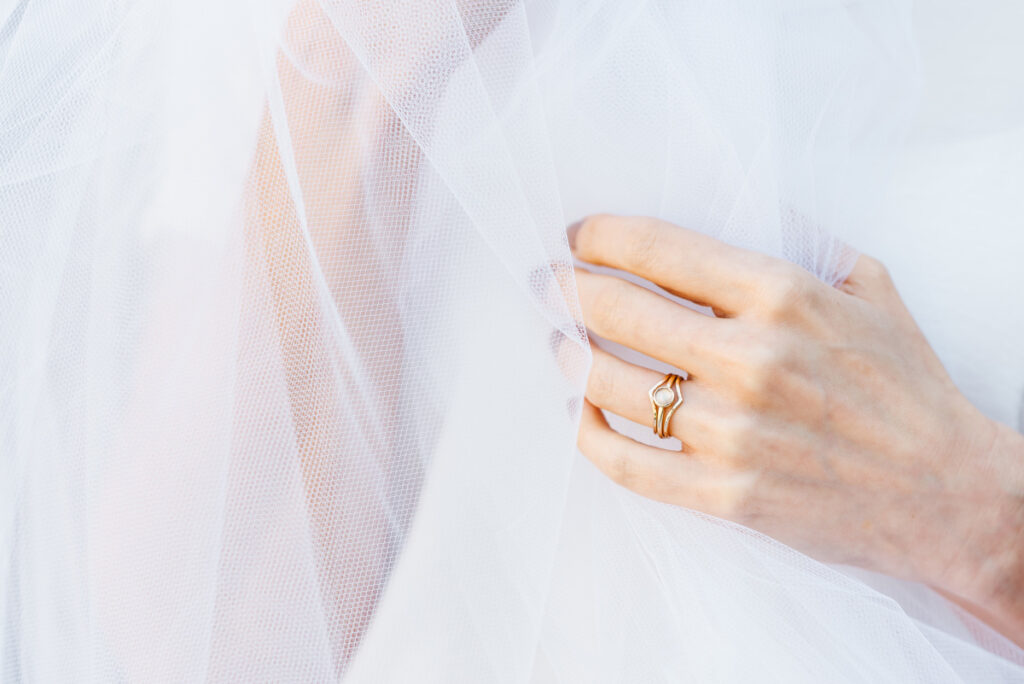 What are your design influences?
"My happy place is most definitely at my workbench. I am an intuitive creator and think as much with my hands as with my head. My love of really delicate pieces came from a trip to New York a few years ago, there are some great designers in that area creating really beautiful simple pieces. I also love gemstones, particularly some of the less common colours and minerals like spinels."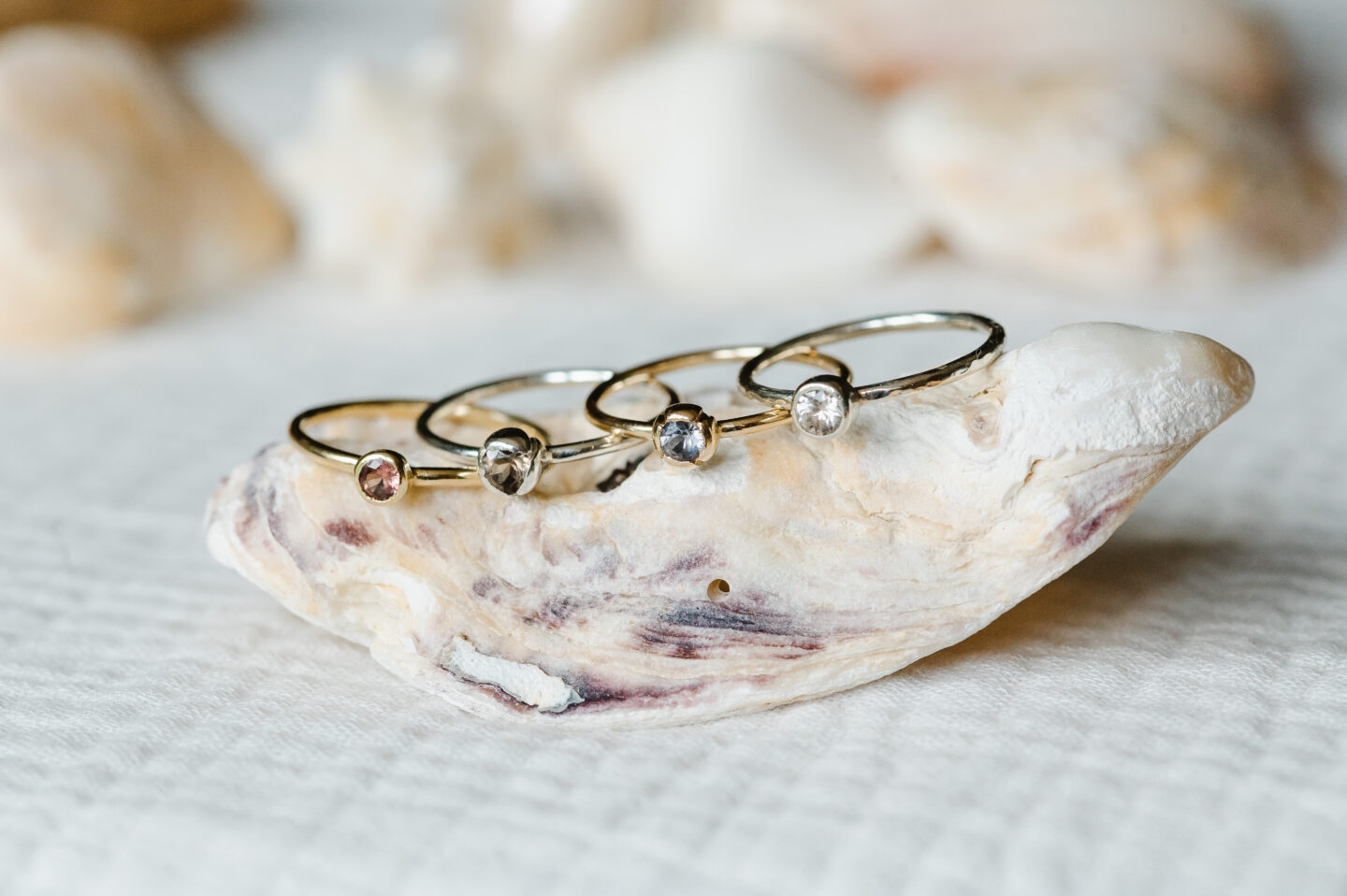 Who is your typical couple?
"Most of my couples are pretty laid back, my work is practical as well as being a bit different in terms of design. It's not very high fashion or bling. They will generally be interested in having something made from ethical materials. If that's you, get in touch!"
How important is being sustainable?
"Being sustainable is very important to me, I work in recycled gold and silver, and can source a range of fully traceable gemstones. All of my pieces are made by me just outside London, local is best! I also use plant-based gift boxes and try to stay away from any plastic in my packaging."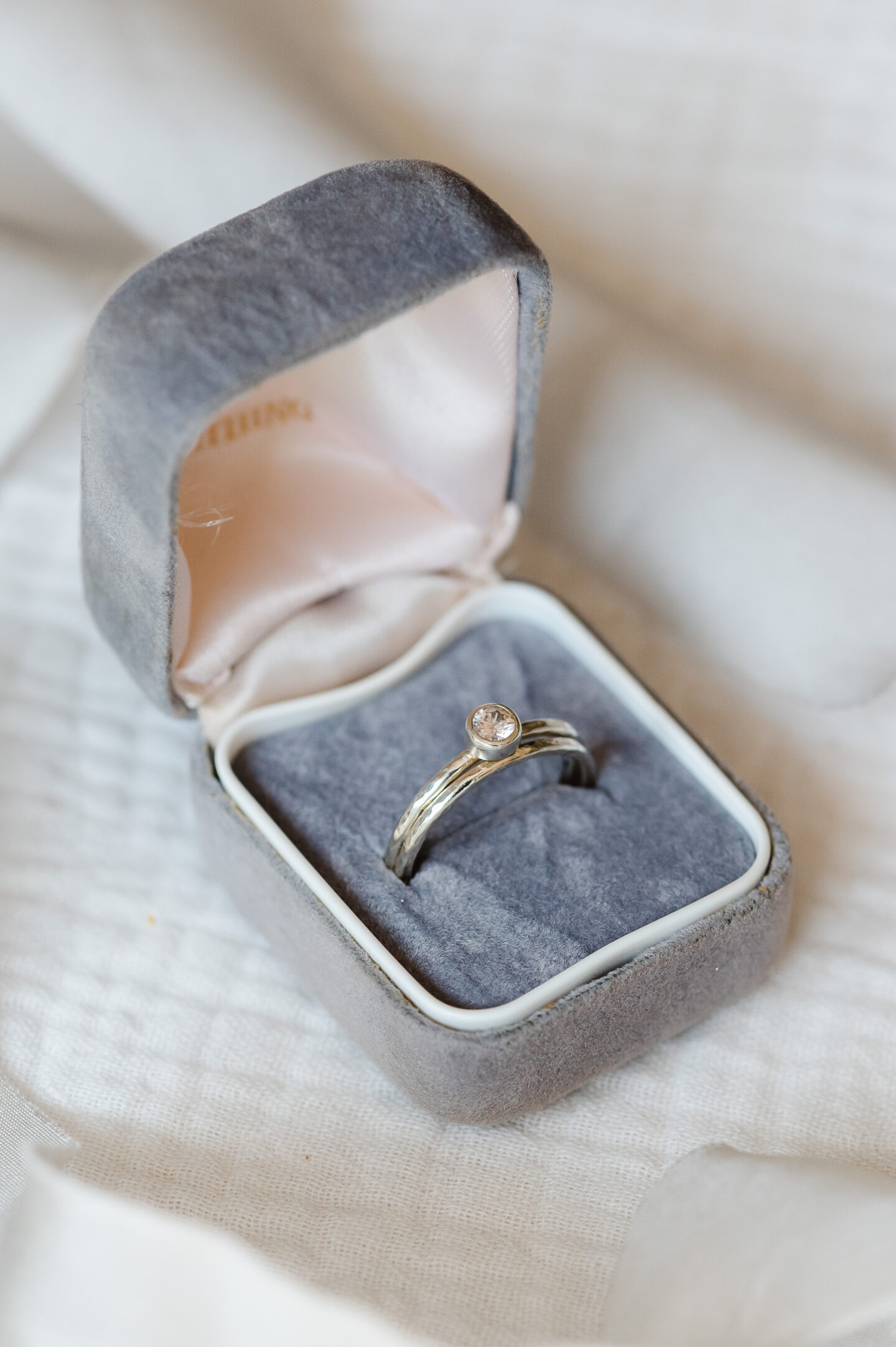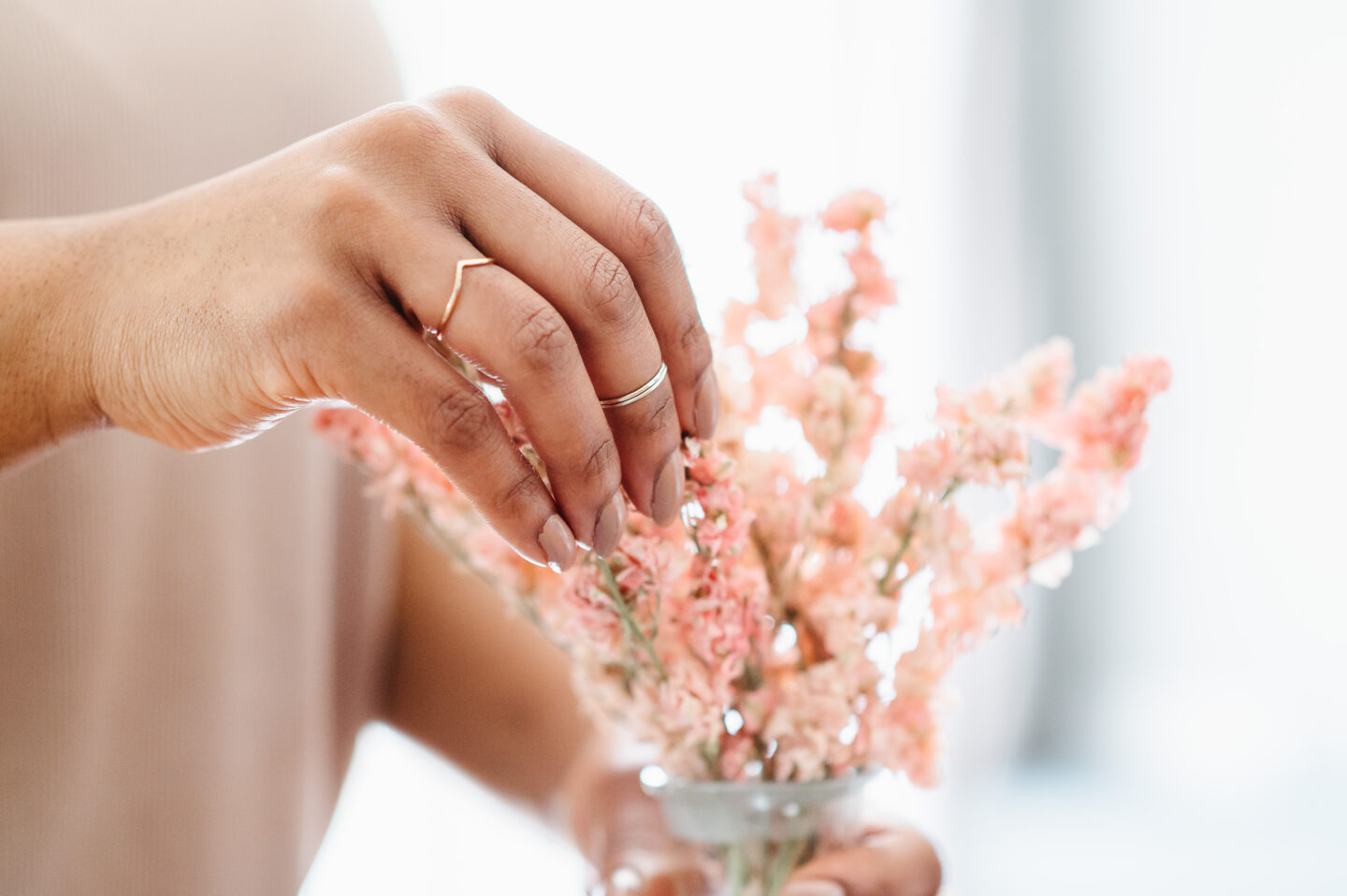 What are you most proud of so far?
"It's always wonderful to hear from someone who bought a piece a few years ago and is still enjoying it every day, there are so many disposable items in our culture. I'm proud to make long lasting beautiful pieces that can last a lifetime."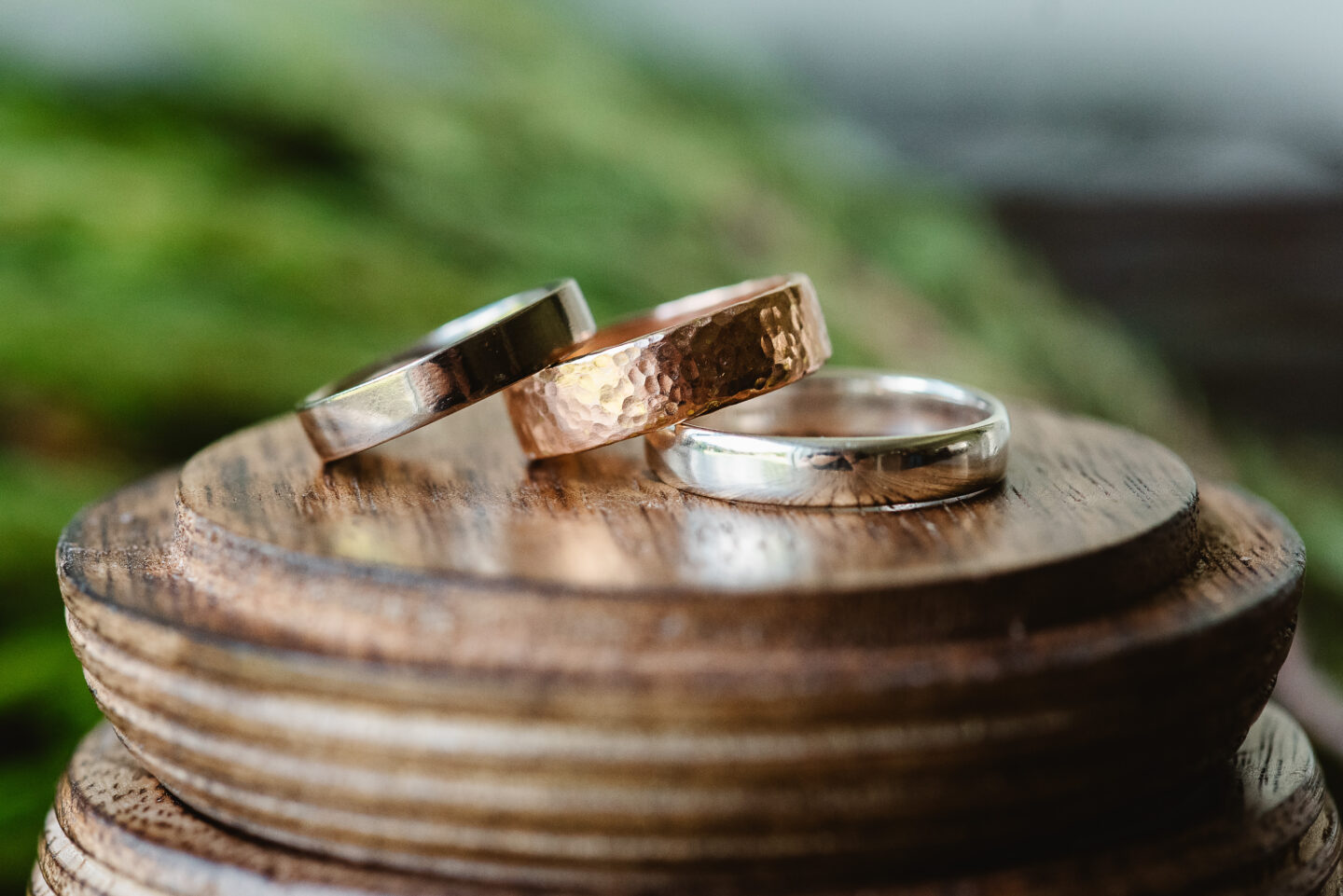 HOW CAN WE GET IN CONTACT WITH YOU?
Email nikki@nikkistarkjewellery.co.uk
Website Nikki Stark Jewellery
Facebook @nikkistarkjewellery
Instagram @nikkistarkjewellery
IF YOU LOVE NIKKI STARK JEWELLERY, PIN IT TO YOUR WEDDING BOARDS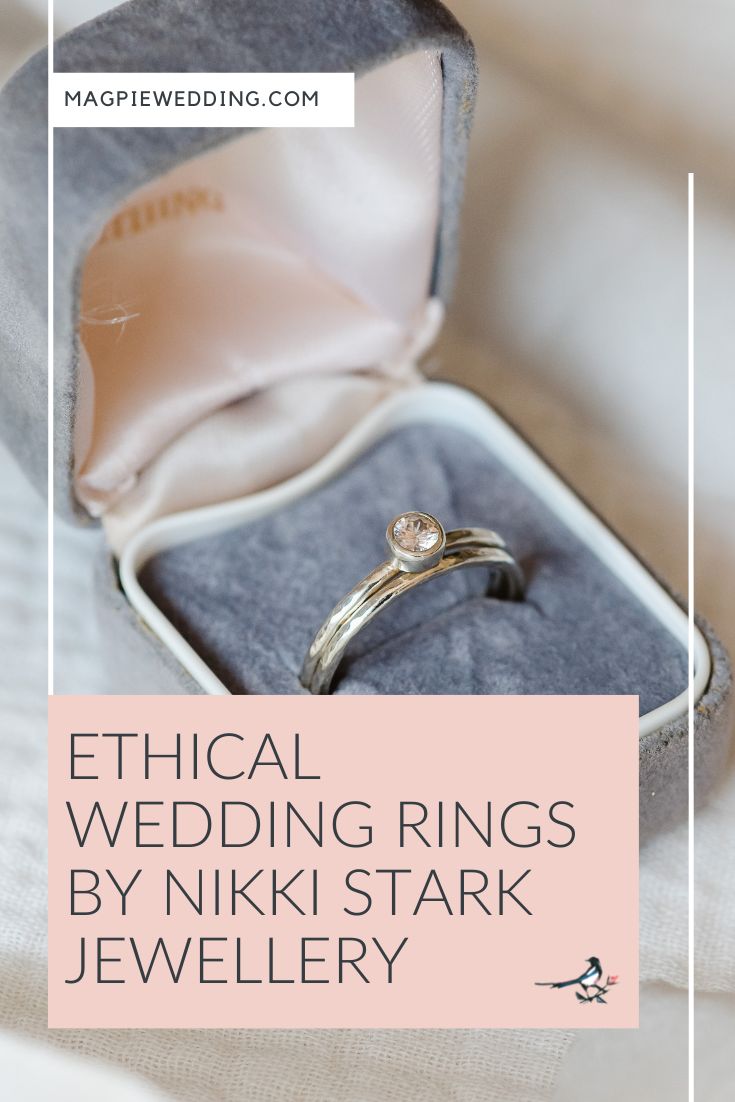 If you love this ethical wedding jewellery you may also like;
Ethical Weddings – 10 things to consider when choosing ethical flowers
Designer Spotlight: Ethical British Bridalwear By Frock Goddess
Finding A Sustainable, Eco Friendly & Ethical Wedding Venue