Here at Magpie Wedding being ethical is high on our agenda; the more eco-friendly you can be when it comes to your wedding day, the better! If you're an eco-conscious couple, or simply want to reduce your carbon footprint when it comes to your wedding day then searching for an ethical wedding venue is a must! There are many ways to reduce your wastage and be more conscious of your effect on the planet when planning a wedding, and an ethical wedding venue is a great way to start… but what makes them ethical?
Here we give you some top tips and advice on what you should be looking out for and what questions to ask to determine whether a venue is perfect for your sustainable wedding day. We are also sharing images from The Wellbeing Farm – a truly ethical wedding venue that we recently teamed up with as part of our Ethical Wedding Show that was held virtually in our Facebook group for brides – The Unique Bride Club.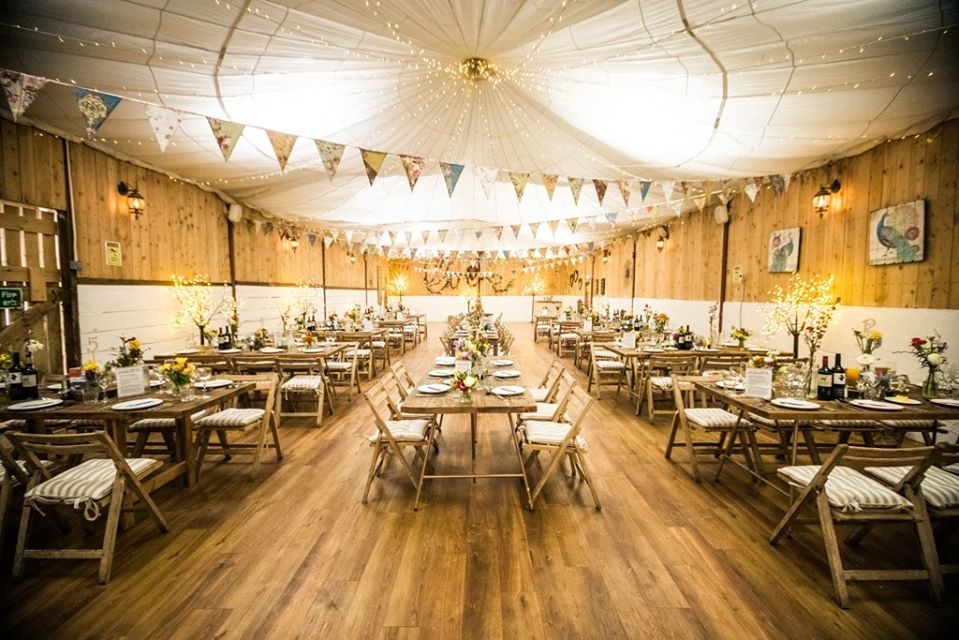 Buying Local Produce
If your ethical wedding venue is ethical they will buy local! We cannot stress this enough, if it's possible, do it- even if you have to compromise in certain areas, buying local means putting money back into the community, less travelling for products and services, it supports local businesses and generally you will get a much better, fresher and environmentally friendly product.
Buying Local Booze
Again, the buying local applies to the booze too! Does the venue buy locally produced alcohol for your guests to enjoy? Again there are so many options out there, you just have to look, the same rules apply, there is less travel and air miles, reducing carbon footprint and it's always good to support and buy local!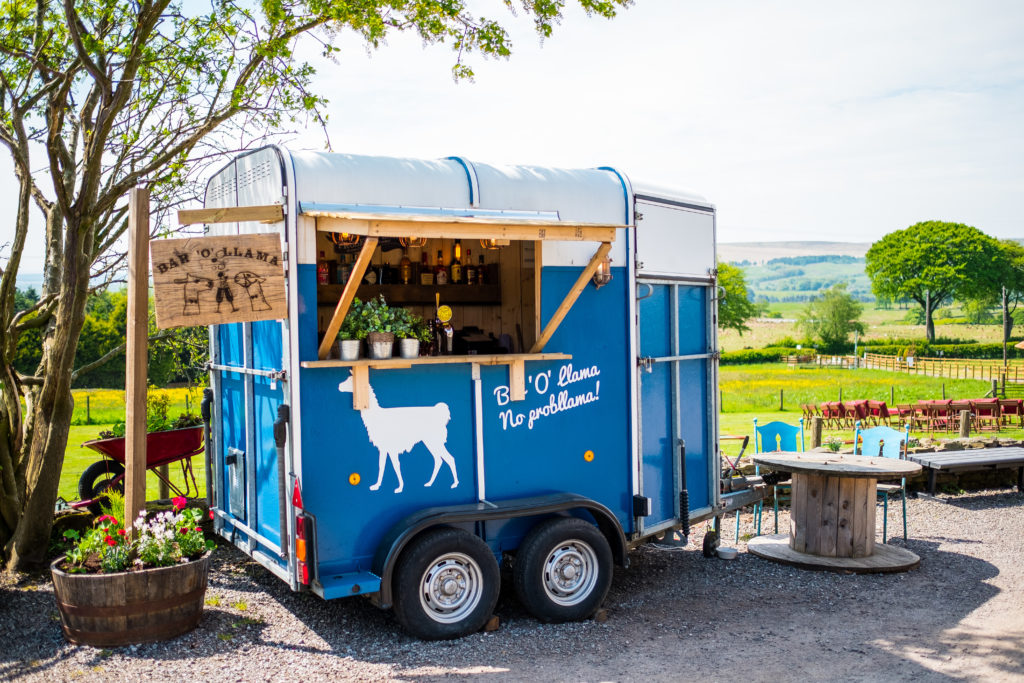 Embracing Veganism
Embrace veganism when it comes to your wedding day food; caring for the animals, using less chemical practices that harm nature and generally loving the planet a bit more! There are so many delicious alternatives on the market today, and your caterers, or the venues caterers should offer these scrumptious alternatives for your guests to enjoy! If you don't want to go fully plant based, why not introduce more to the menu.
Single Use Plastic
Reducing your single use plastic is a great way to be more ethical; think about all the products you are using- the less products you buy with plastic packaging the better. Don't use plastic cups, straws, cutlery or plates- there are so many other alternatives out there on the market from bamboo to biodegradable wooden versions. By reducing your single use plastic and using ethical alternatives, it decreases your carbon footprint and of course the wedding clean up – just make sure your wedding venue will recycle the items properly!
Recycling Practices
Ask your venue about their recycling practices; do they recycle everything that's recyclable? Do they have other practices/ways of re-using recyclable products? Do they use recycled products themselves? There is so much waste and packaging on a wedding day- something that you may not think about when it comes to planning the big day. Do the suppliers they use have ethical recycling practices? Ask them, if they pride themselves in being an ethical wedding venue they will be able to tell you with ease. You can also ask or look for whether they have been accredited by the The Green Tourism Scheme – promoting green tourism across the world.
Food Waste
Food waste is one of the biggest issues when it comes to wedding day wastage. Ask your wedding venue if they donate their food to local charities or buy some bio-degradable boxes/packaging for your guests to take some leftover food home with them to enjoy after the big day, a feast for all!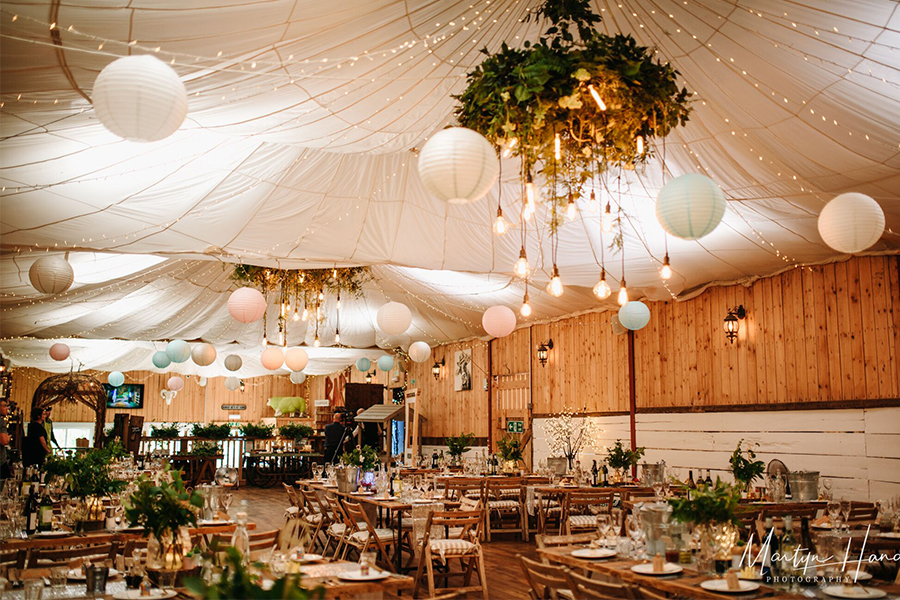 Accessibility and Travel
Is your venue easily accessible to all your guests? You've found an ethical wedding venue however the biggest carbon footprint on the big day is from guests travelling to and from, so, the closer the venue to the majority of your guests the better. Obviously we understand you may have people flying in, but you could ask these guests to offset their air travel , and if possible ask guests to use public transport, or hire a coach to get more people there with less of a carbon footprint! Another way is to invite less guests… easier said than done in some cases, but always an option.
Power Sources (Outdoor Venues)
If your venue is outdoors, there power sources are likely to come from power hungry generators, check this! How do they source their power for their external properties and areas. Some venues may use other sources of energy, so be mindful when you're thinking of an outdoor venue.
You can also find out more about The Wellbeing Farm in our Venue Directory.
IF YOU LOVED THIS LOOK PLEASE PIN IT!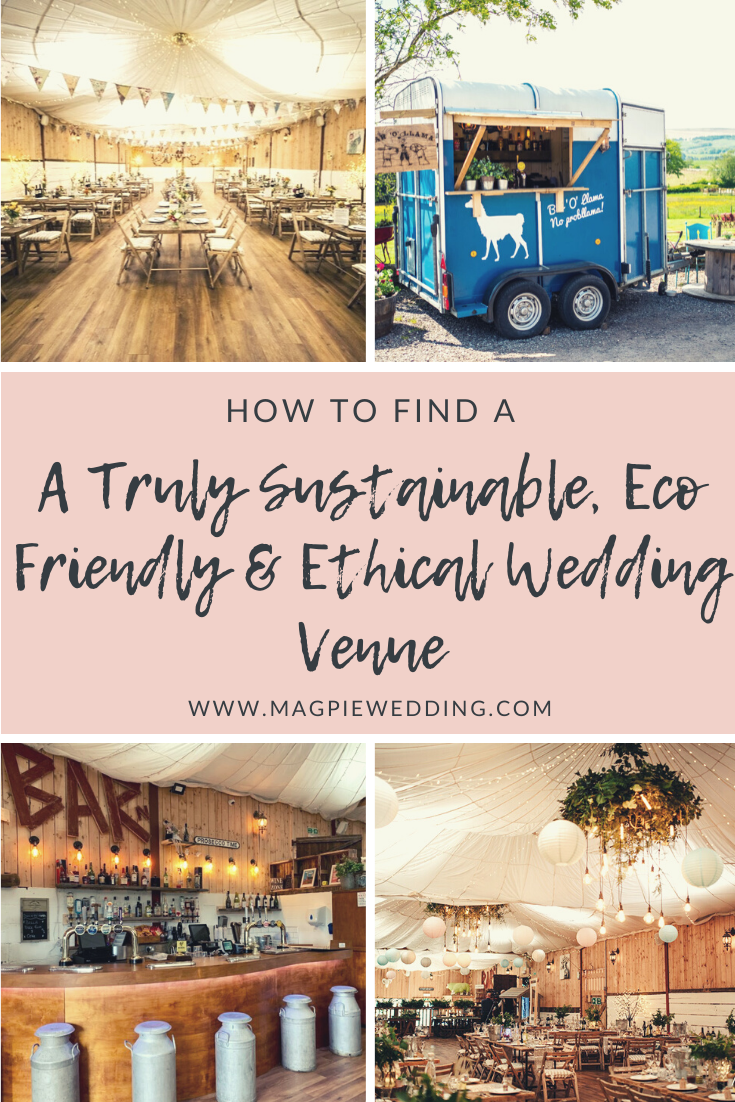 If you loved our Ethical Wedding Venue advice you may also like;
Introducing Our Ethical & Sustainable Wedding Suppliers at our Manchester Wedding Fair
Our favourite UK Vintage/Pre-Loved Ethical Wedding Dress Shops
10 Sustainable Wedding Ideas – With Our Free Ethical Wedding Guide