Are you dreaming of the perfect wedding dress? If you're getting married this year or next there are some dreamy details and stunning designs that are not to be missed when it comes to creating your bridal vision. From the return of the ballgown to the rise in popularity of the mini dress, we have the lowdown on all things wedding dresses from some of the dreamiest designers. Check out our 2023 wedding dress trends for the perfect wedding day look…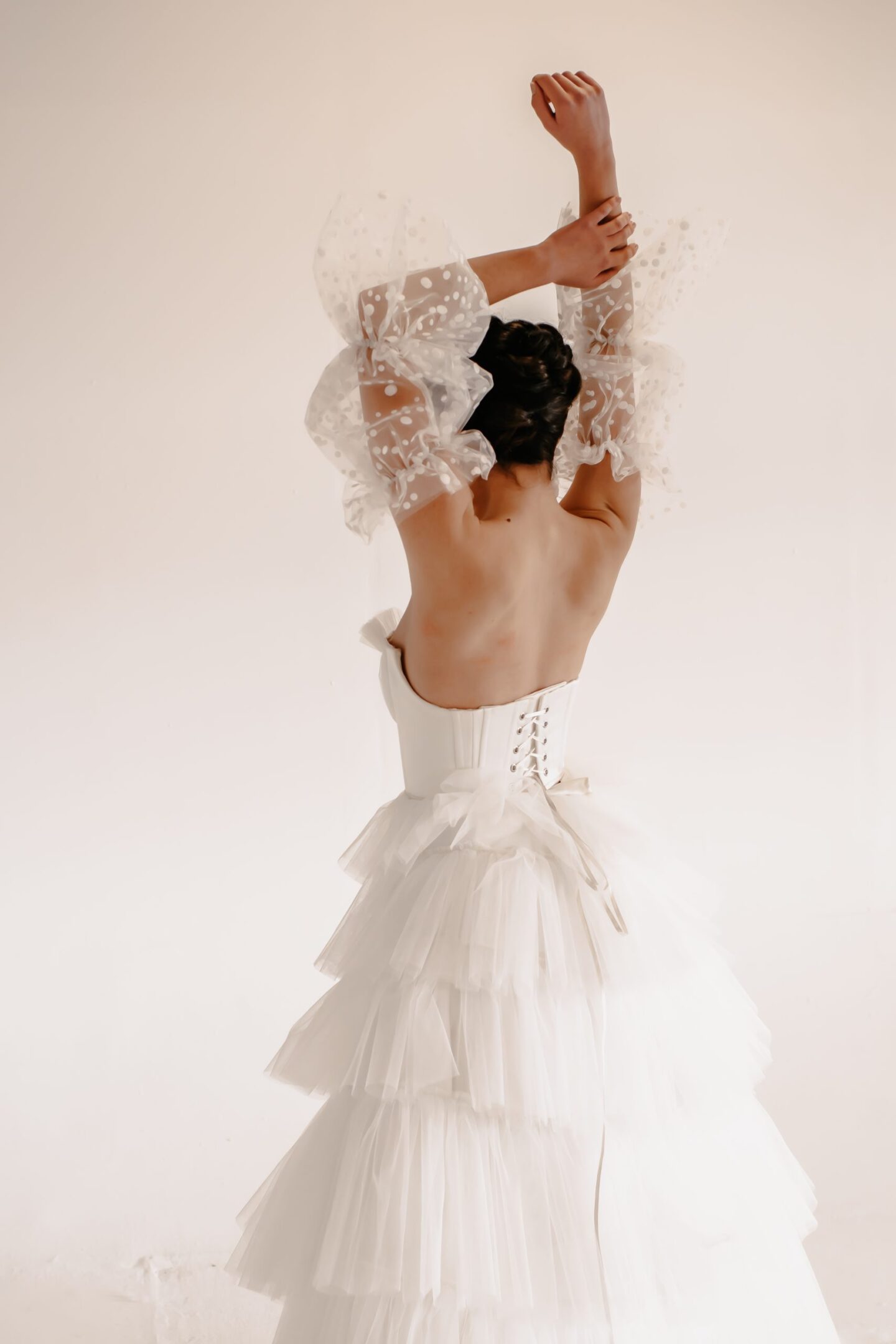 Corset Couture
A vintage pastime that's back and here to stay! From exposed boning to internal masterpieces the corset is most definitely one of the most prominent design features of 2023. The good news is that this design detail can be used on almost any style, as separates and it's a super flattering design that suits almost everyone! Happy days for the return of this vintage masterpiece. Pair it with the other 2023 wedding dress trends for the perfect bridal look.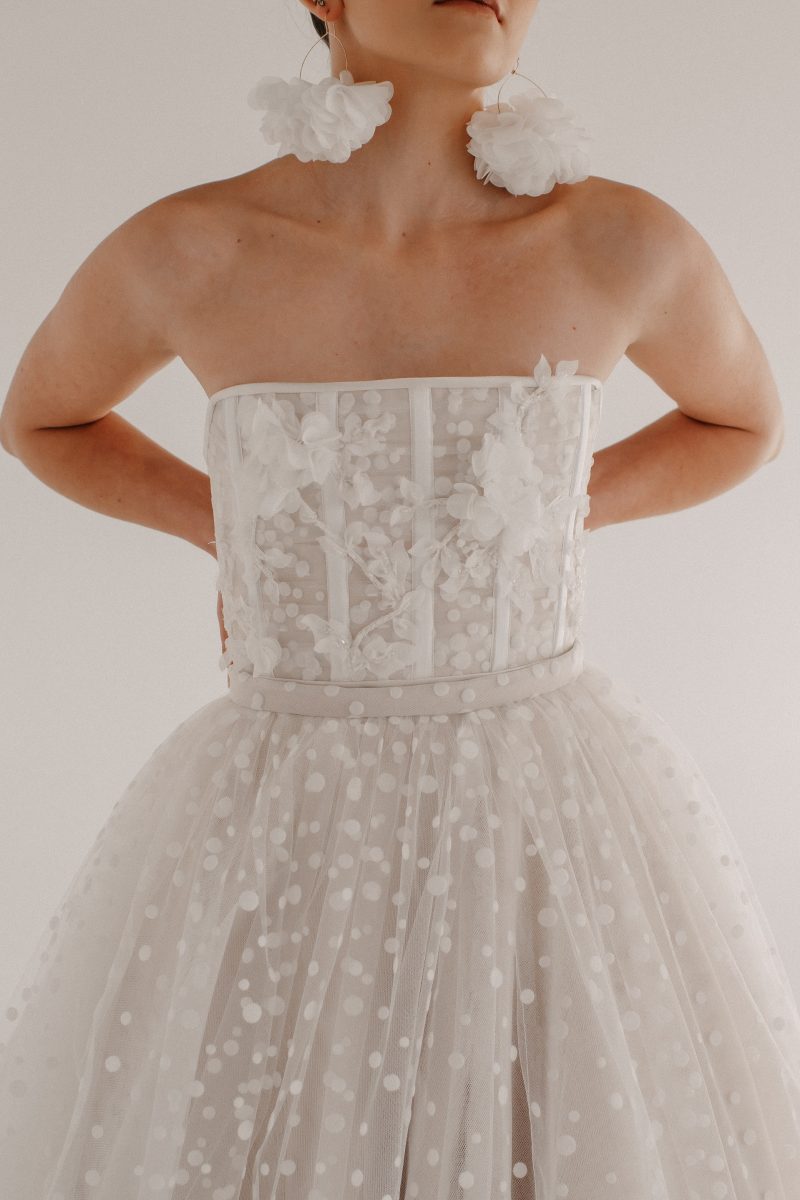 Bold Ballgowns
They're back with a vengeance, so if you dreamt of becoming a Disney princess on your wedding day then fear not. Bold ballgowns are bang on trend and you'll find some stunning designs out there from tired ruffles to simple and chic! With full skirts and a waist-cinching silhouette, they're super flattering, you just need to find the right top that's perfect for you!
Modern Minis
With the return of the micro wedding comes the return of the micro dress… or mini dress in this case. Modern minis are no longer for after parties, they're for the main event and there are some stunning ones out there! The modern mini is very versatile and can be accessorized for most venues and locations. A city wedding might see you pair it with colourful accessories or for a more demure look there are styles with matching overskirts and even capes.
3D Florals
3D florals aren't new but they've grown in popularity in wedding dress designs for the coming year, and we've seen them in all forms. From delicately placed mini florals to big, bold and beautiful ones that transform simple dresses for a super modern look.
Off-The-Shoulder
Fairytale beauty, the off-the-shoulder neckline is another way to release your inner princess. It's definitely the neckline of the moment and we love it! Think demure belle of the ball with just the right amount of sex appeal for your wedding day.
Beautiful Bows
Bows made a huge return in 2021 and haven't left the scene just yet. They're beautiful evident in all sizes and are used to create detail and drama. It's a great way to create a statement look and some dresses have detachable ones so they can be removed (or added) for your evening reception. They can be seen in relaxed styles in simple satin sashes or organza materials and they're a damn right beautiful addition to any wedding dress.
Kate Edmondson Bridal Couture/ Indiebride London
Lush Long Gloves/Detachable Sleeves
Detachable sleeves have been on the scene for a few years. They're growing in popularity and style, with interesting shapes and lush fabrics they're a modern and beautiful look for any bride. For the fashion-forward bride, long lush gloves are back with a bang, with a nod to the 1980's we've seen simple and chic and embellished numbers too!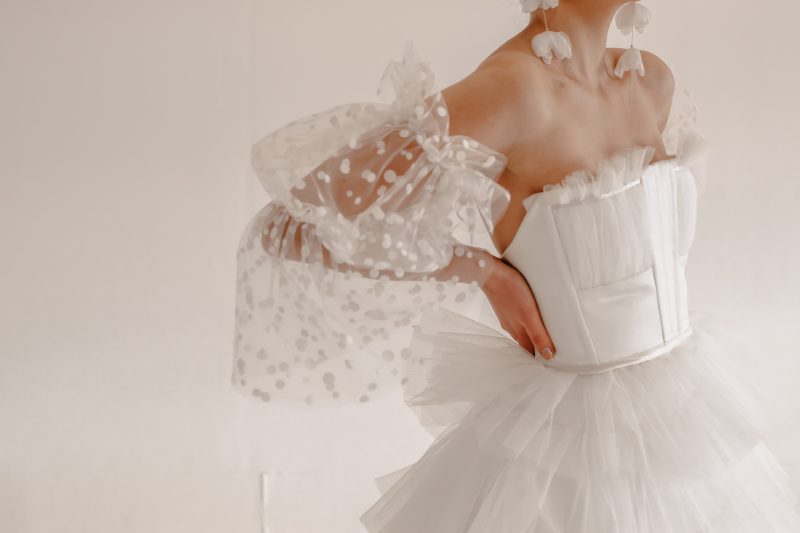 IF YOU LOVED THESE 2023 WEDDING DRESS TRENDS, PIN THEM FOR LATER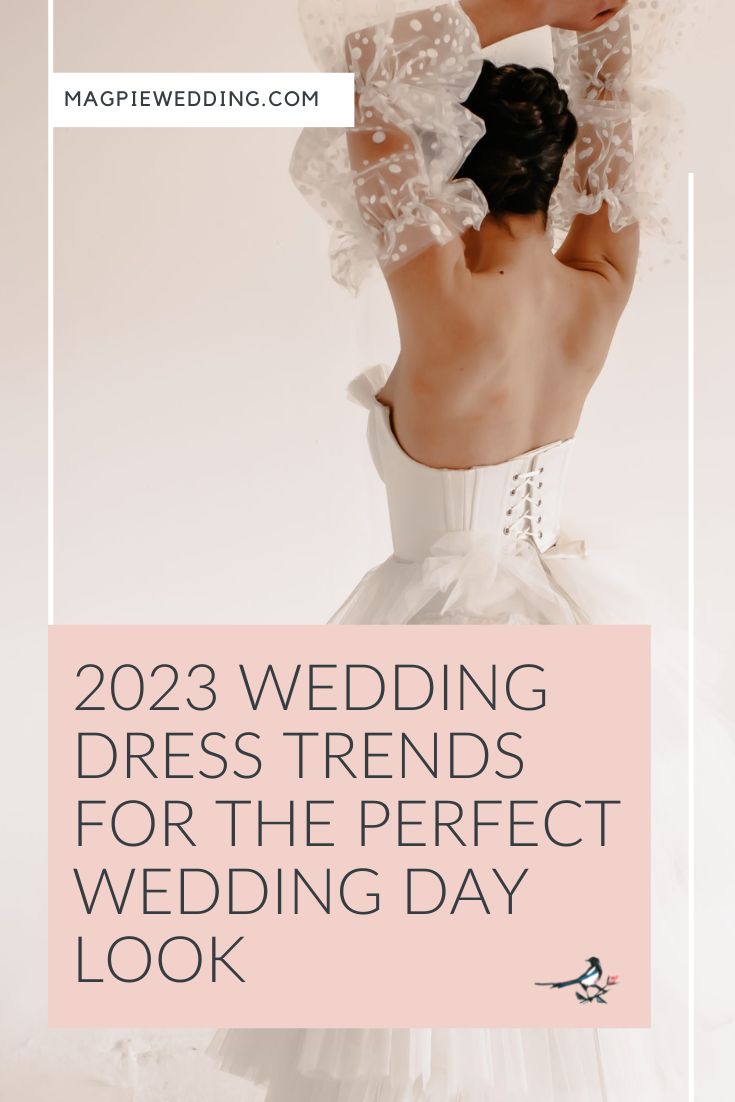 If you loved these wedding dress trends you may also like;
Reasons Why You Should Consider Renting Your Wedding Dress
Wedding Dress Shopping – Our Top Ten Tips and Advice
Wedding Dress Alterations – Expert Advice For A Stress Free Process