A well-known relaxed and beautiful part of the country, Norfolk is a ceremonial and non-metropolitan county in East Anglia. It has an eclectic mixture of wedding venues available from relaxed coastal retreats to countryside hideaways, and historic city locations. In today's article, we welcome two Norfolk-located celebrants Rachael of Rachael Jean Humanist Ceremonies and Jamie of Jamie Walker Celebrant who have shared with us why they love the area and of course their favourite Norfolk wedding venues for your special day…
Jamie is an experienced celebrant who joined us at our recent ECO Wedding Fair in Norfolk and she loves the place as much as we do.
"Norfolk with its gorgeous coastline and magnificent forests has always been an attractive location for wedding couples to tie the knot. I'm a huge lover of this county I call home and I've made it my mission to work locally as much as possible to keep my eco footprint to a minimum."
Rachael is a Humanist celebrant which means she can pretty much marry you anywhere you wish, including the beautiful Norfolk beaches.
"Why not get married in Norfolk? There are so many choices of coastal and countryside locations and venues to have for your magical ceremony, with a backdrop of beautiful vistas. And with a Humanist ceremony, of course, this can take place anywhere you choose! Read on to find out about some of their favourite venues in the area!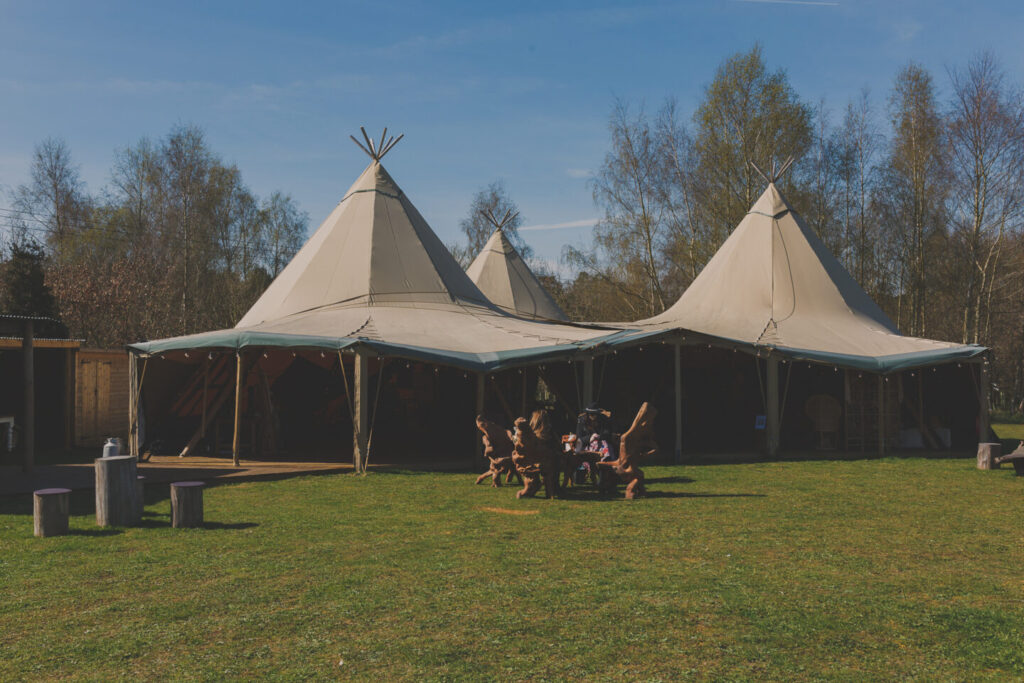 Wellington Wood
"At Wellington Wood, couples can be assured that their boho wedding of dreams can be made a reality with the expert help of owners Vicky and Paul. This family and dog-friendly oasis is perfect for nature-loving couples with an eye for rustic luxe style. It is simply stunning! With four unique ceremony spaces to choose from couples are spoilt for choice. The meadow circle with its wildflower backdrop, The Naked Tipi under the great Norfolk skies, The handmade Larch, and The ancient woodland, each hold their own special magic. Everything is carefully considered at this exclusive-use venue and with shepherd huts and a cottage for accommodation and with many guests opting to hire bell tents after a night dancing in the tipi it really is one of Norfolk's very best-kept wedding secrets. Holding ceremonies here is always a privilege, the wildflower meadows in summer and the star-lit sky and festoon-lit grass pathways are an absolute sight to behold", Jamie Walker
SEE MORE OF THE VENUE IN THE ECO WEDDING COLLECTIVE HERE >> Wellington Wood
SEE OUR ECO WEDDING SHOW AT WELLINGTON WOOD >> The ECO Wedding Show Wellington Wood Norfolk

Chaucer Barn
The prestigious Chaucer Barn, Gresham never disappoints with its acres of landscaped grounds and different private spaces for ceremonies, including a stone circle. On one of my favourite weddings here the special couple chose the most perfect private woodland glade, and to be married in front of a living willow arch. Despite a very slight spot of rain as the bridal party crossed the meadow, it was a glorious June ceremony. The area for signing the wedding certificate was also perfect and the guests formed an aisle as the newlyweds led the way to the versatile and luxury classical barn for their reception. It was just magnificent." Rachael Jean
SEE MORE OF THE VENUE HERE >> Chaucer Barn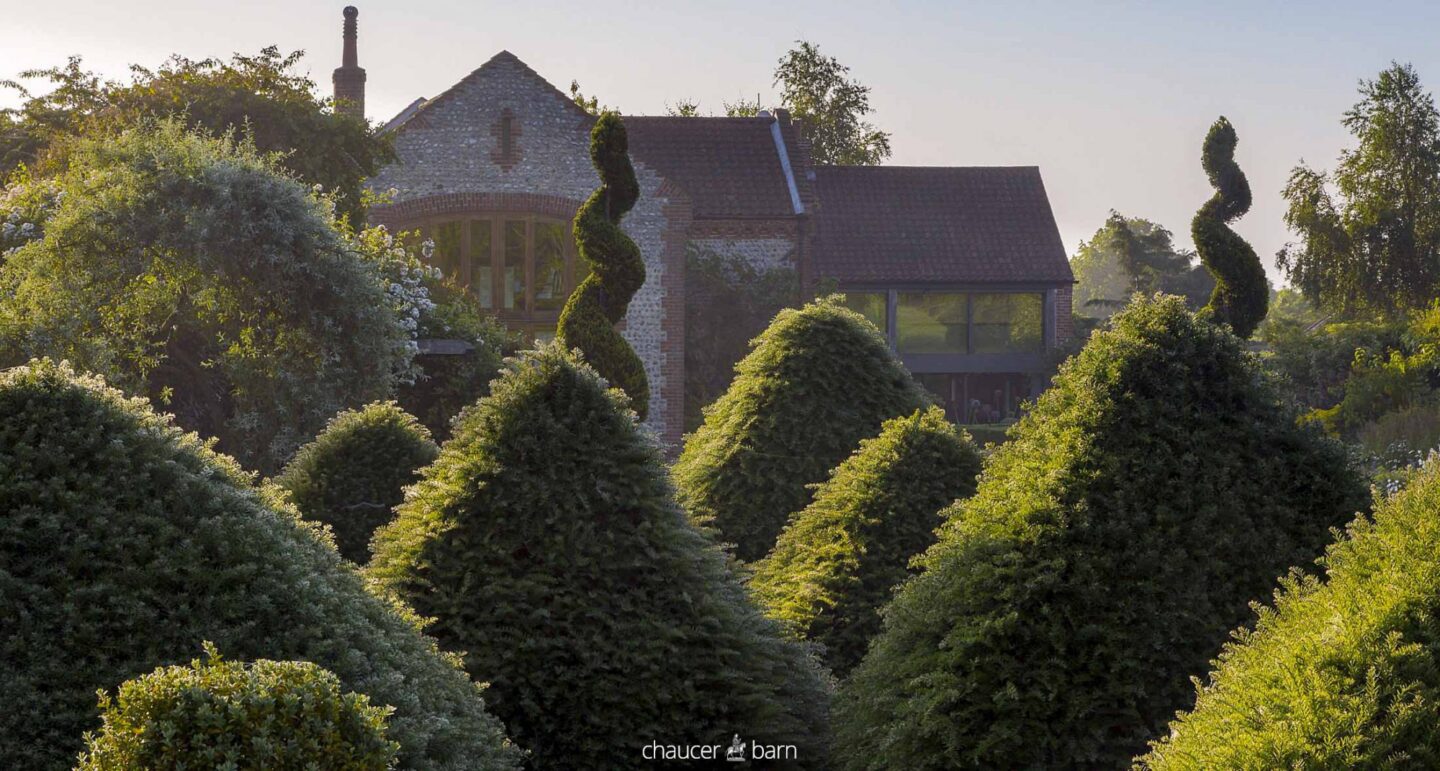 The Firepit Camp
"If you are looking for a festival-style wedding venue then The Fire Pit Camp is perfect has it all. Fields, glamping, a large warehouse, fully stocked wine and cocktail bar and of course a fire pit there is so much to this venue-it's a must-see for any festival-loving couple. This venue gets my vote for its eco values, vintage double-decker bus (yes really!), and al fresco dining area. With superb huts and The Wren's Nest as a wedding prep suite, this really is a unique and chilled venue. Oh, and everyone who works there is utterly gorgeous to boot. Fire pit ceremony anyone? You can't get more festival than that can you?" Jamie Walker
SEE MORE OF THE VENUE HERE >> The Firepit Camp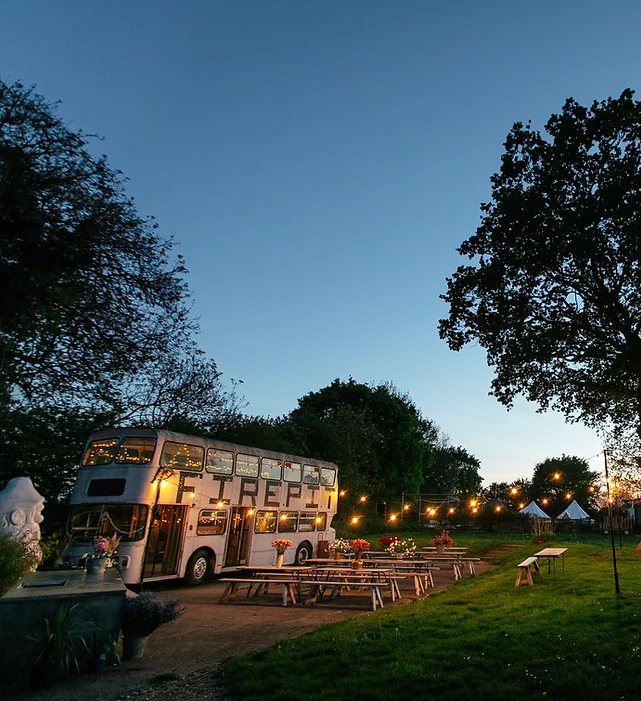 The Flint Room
"Opulent, alternative and simply marvellous is how I would describe the brilliant venue. The beautiful building, a deconsecrated church, in the centre of the city, is incredibly unique and Trish and Lesley can't do enough to support both couples and the celebrant! It is simply a magical space that is adaptable, full of random plush sofas and decor, a stunning ceremony area and a bar for that initial celebratory drink. A very exciting venue which will never fail to impress." Rachael Jean
SEE MORE OF THE VENUE HERE >> The Flint Room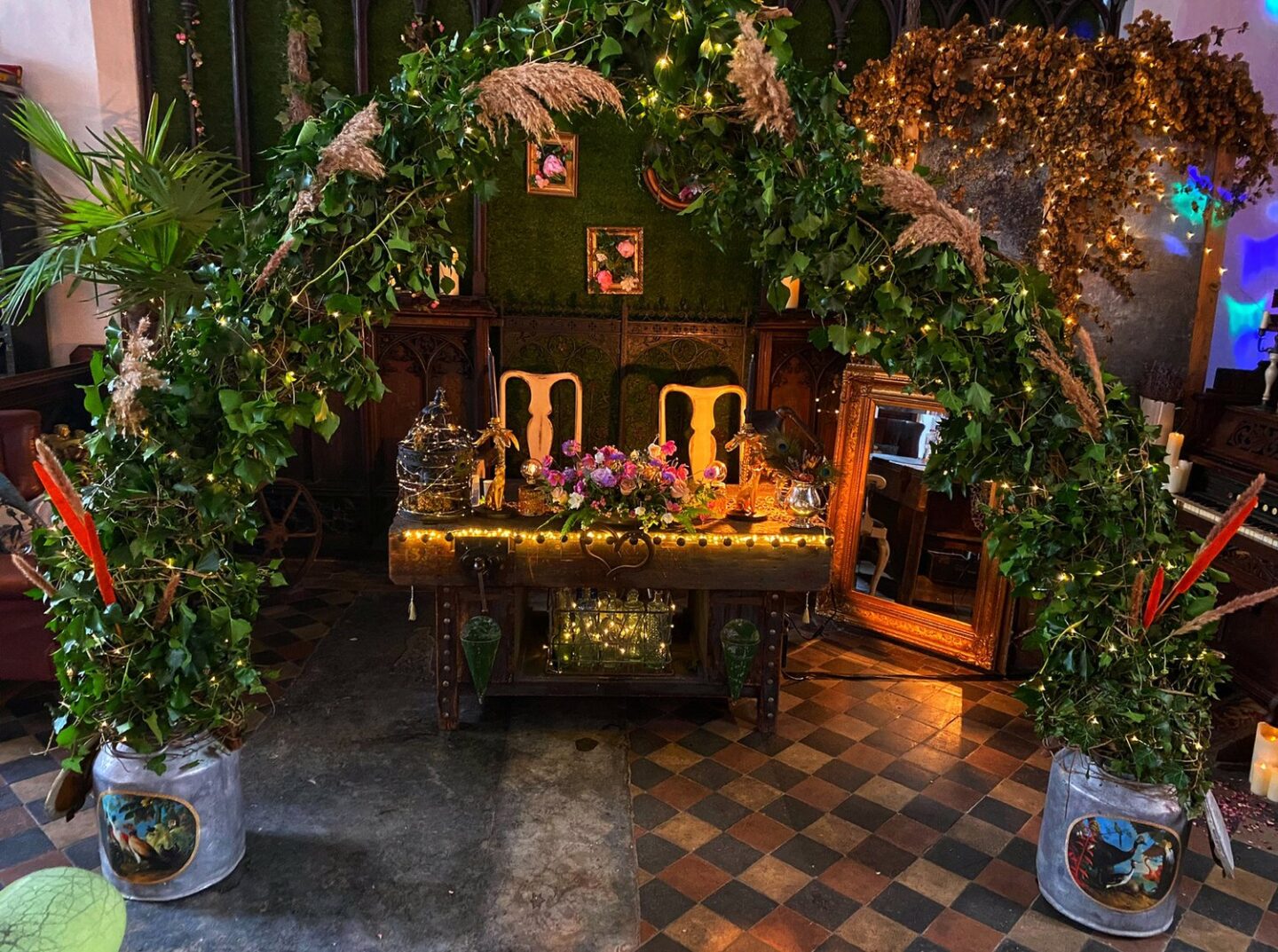 Voewood
"With the North Norfolk coast just a few miles away, Voewood, a classic Arts and Crafts house sits nestled behind striking orange gates. Couples love the laid-back yet grand feeling that Voewood has. From its art-clad walls, and beautiful outdoor and indoor ceremony spaces this is the epitome of the country house cool. The acoustics in the hall are fantastic ensuring that every word of your vows can be heard and there is even a nightclub/bar situated in the cellars for your guests to enjoy late into the evening before taking to their beds. Voewood really is a country house with rock and roll vibes." Jamie Walker
SEE MORE OF THE VENUE HERE >> Voewood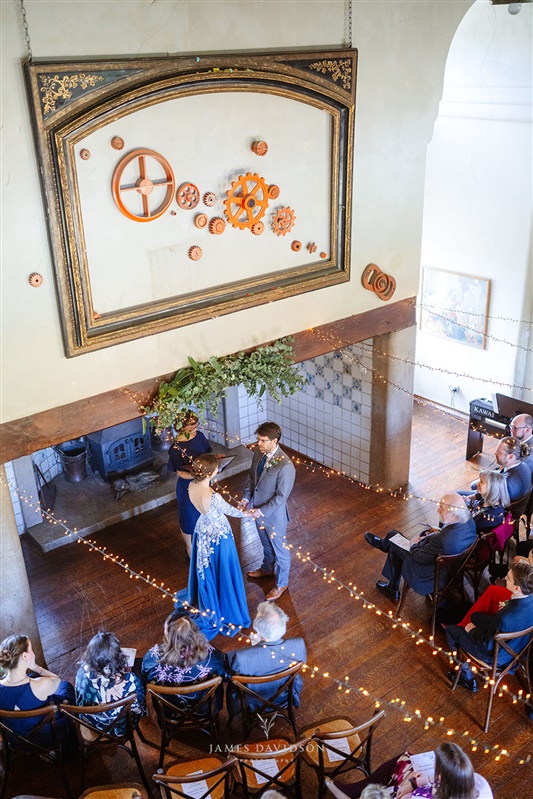 Holkham Hall
"Experiencing the grandeur of the Marble Hall at Holkham is unforgettable. This Palladian mansion sits in the heart of the 25,000-acre estate on the Norfolk Coast. The acoustics are exceptional, and the steps can be beautifully adorned with floral arrangements, lanterns or other decor. Exchanging your commitments to one another in front of your friends and family in such stunning surroundings really is quite memorable. Your guests have the spectacular Norfolk dunes, lakes and forests to enjoy during their stay in the county not to mention nearby Wells-Next-The-Sea complete with pinewoods and jolly beach huts." Jamie Walker
SEE MORE OF THE VENUE HERE >> Holkham Hall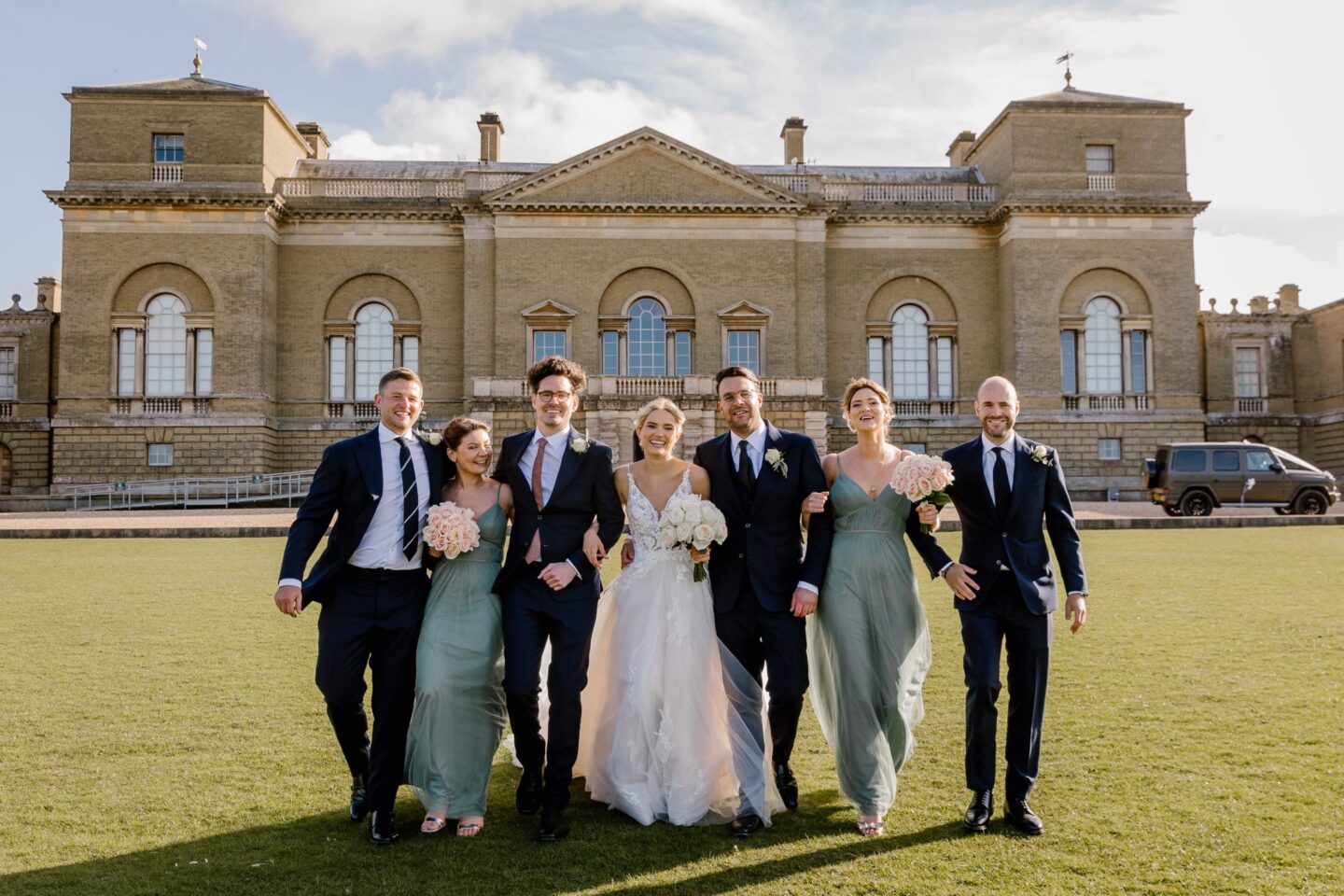 Ketteringham Hall
"A fourth memorable location for me is Ketteringham Hall and I was privileged enough to host a wedding here last summer. It was poignant and special as the bride grew up in the area, and enjoyed exploring the fields surrounding the folly as her childhood playground. Her grandparent's cottage, which held such fond memories for her and her cousins, could just be seen from the ceremony space by the lake. The private arrangement to use the folly for their ceremony was a one-off for their very intimate wedding on the hottest of days. Ketteringham Hall itself is a wonderful venue for a traditional wedding with the walled gardens, grounds and lake providing a beautiful location for a ceremony." Rachael Jean
SEE MORE OF THE VENUE HERE >> Ketteringham Hall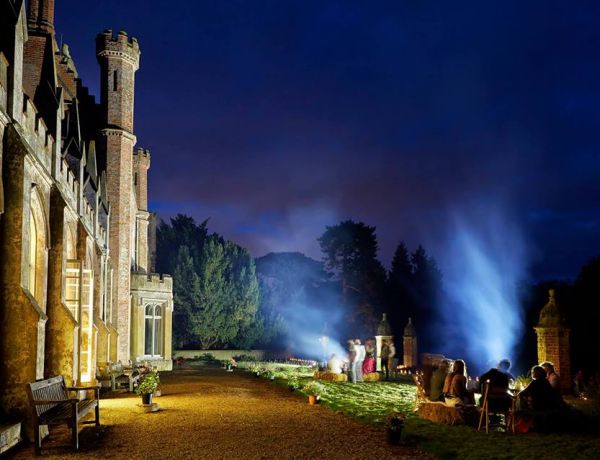 Abbey Hall
"Just over the border in Suffolk sits the splendid Abbey Hall. If you are looking for quintessential English charm then you cannot go far wrong here. With beautiful views across the meadow and a warm village hall vibe, Abbey Hall is just full of rustic charm. Think marquees, bands, and all your favourite people! Hold your ceremony under the oak or on the terrace before sipping on a summer drink to toast to your love. Working with English Heritage Abbey Hall mixes old with new to create a cool and contemporary space for the modern couple with romantic values. It's a beautiful space filled with light and warmth in equal measure. A real gem." Jamie Walker
SEE MORE OF THE VENUE HERE >> Abbey Hall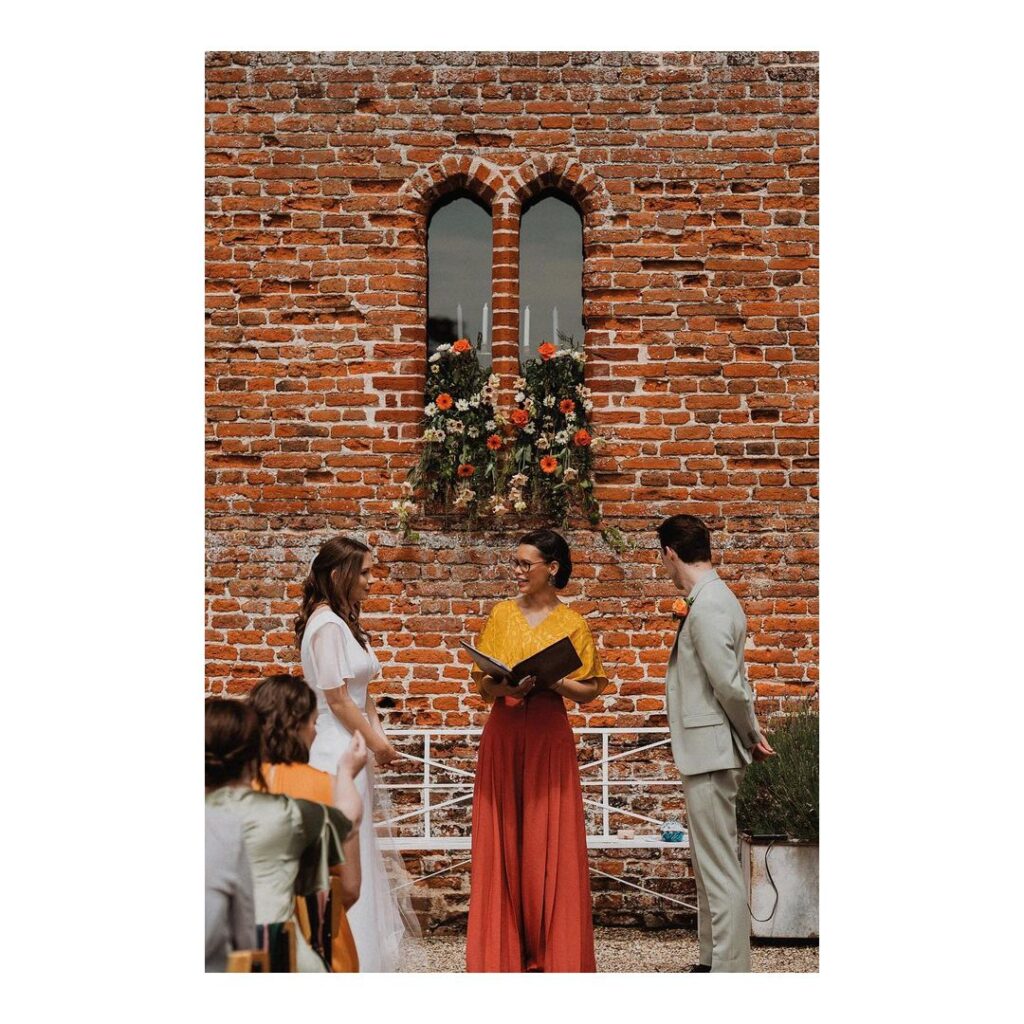 IF YOU LOVED THESE NORFOLK WEDDING VENUES PIN THEM TO YOUR PINTEREST BOARD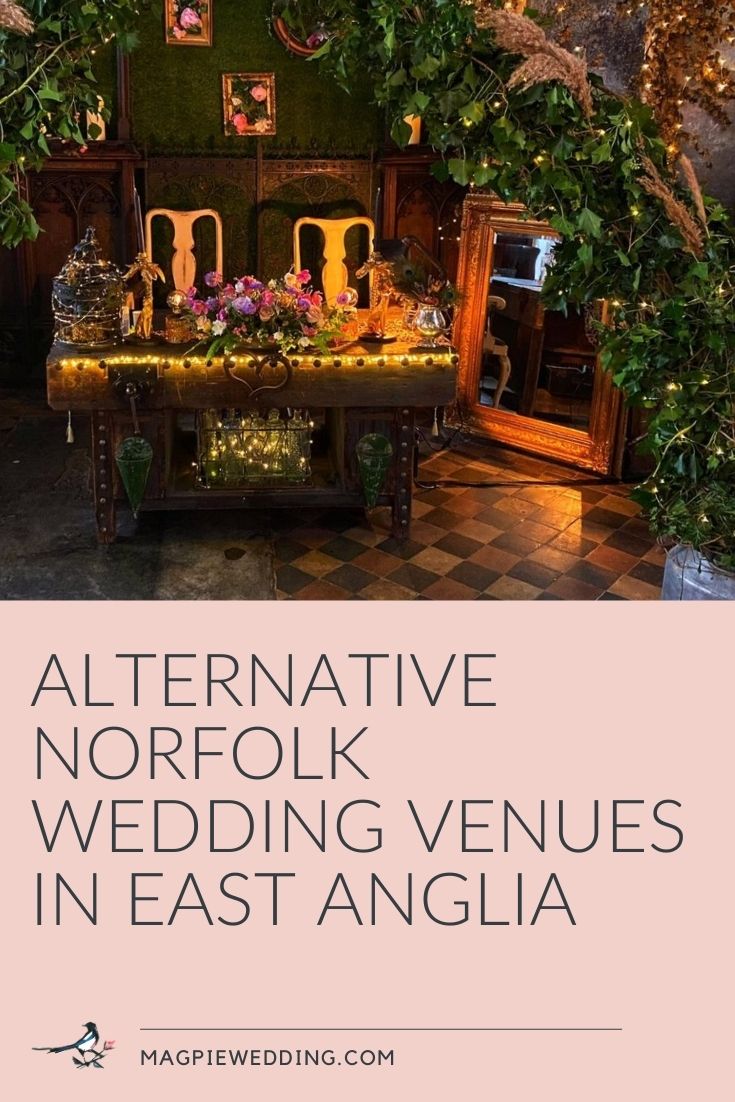 If you liked these Norfolk wedding venues you may also like;
Boho Eco Wedding Inspiration At Wellington Wood Norfolk
Contemporary Luxe Wedding with Chic Wedding Dress At Sennowe Park, Norfolk